Today I'm excited to share with you some great ideas for your Kentucky Derby Party.  If you like this post then you may also like this post with Kentucky Derby Party Ideas and Printables or this post for Derby Pie Inspired Cupcakes!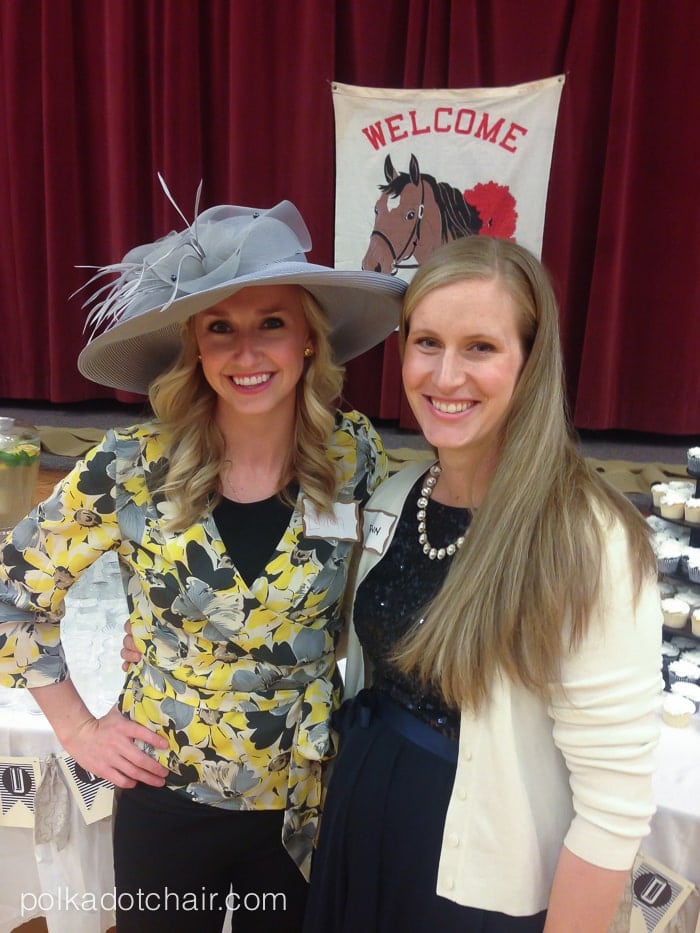 Last week I got an email from a friend of mine that she used a few of my printables for a Kentucky Derby Party that she threw for a bunch of friends at our local church.  I thought "how fun" then I opened the email and about died!! Their party was so chocked full of amazing ideas and beautiful decorations. I immediately asked her if I could share them with you guys. She said yes!
The beautiful party planners are Brynn of Whitefield Design (you may remember her, she designed my logo and makes the awesome gold foil prints) and Lauren.  Both of them are headed out of Kentucky soon as adventures in life take them other places and I'm going to miss seeing their smiling faces at church each Sunday.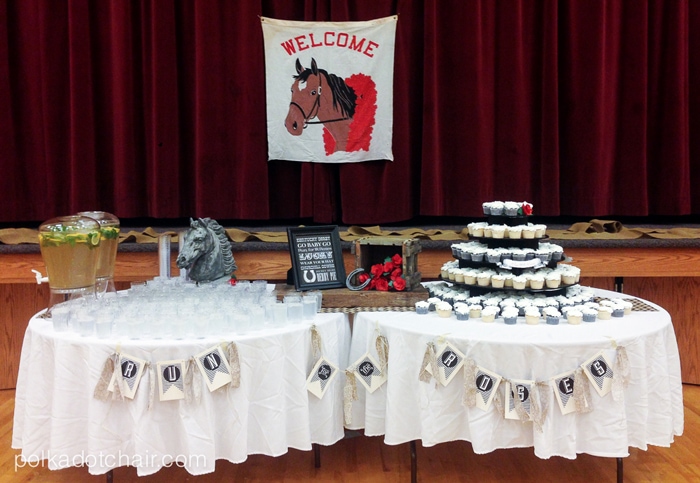 For the party they set up a central drink and dessert station.  They used the Run for the Roses Printable and dressed it up by mounting it on larger paper and embellishing it with ribbon.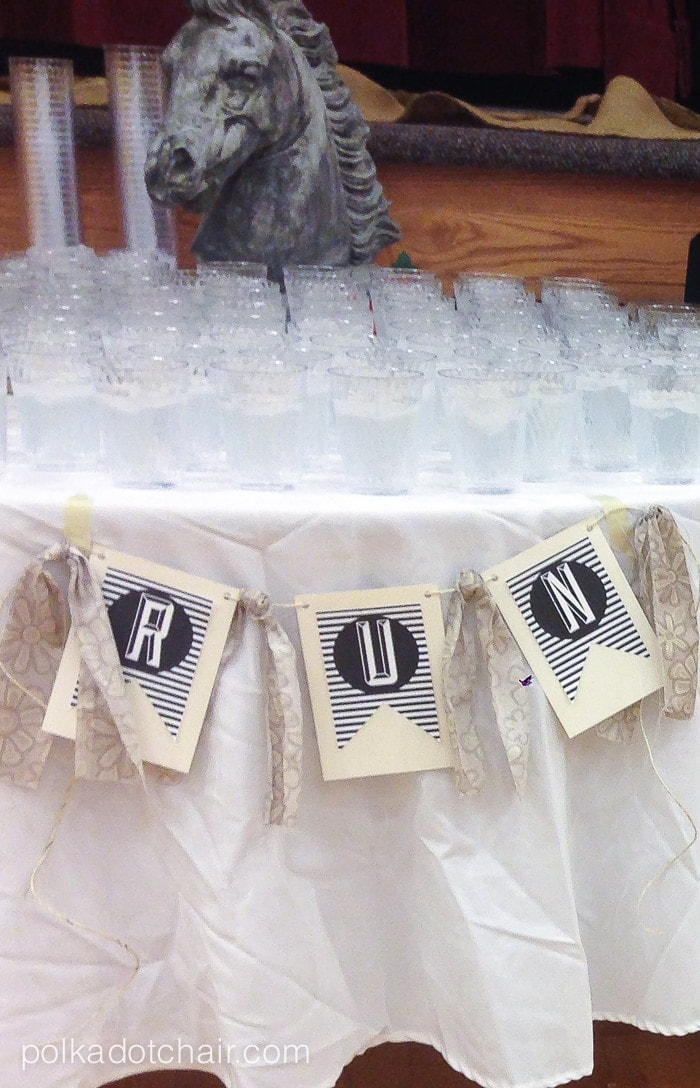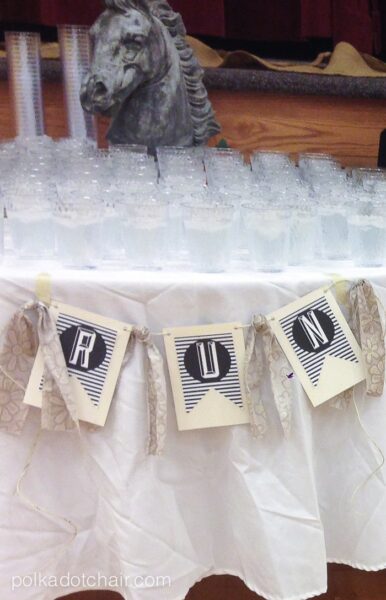 They set up activities for people to participate in during the party. They had a photo booth complete with custom background and Derby Themed Props…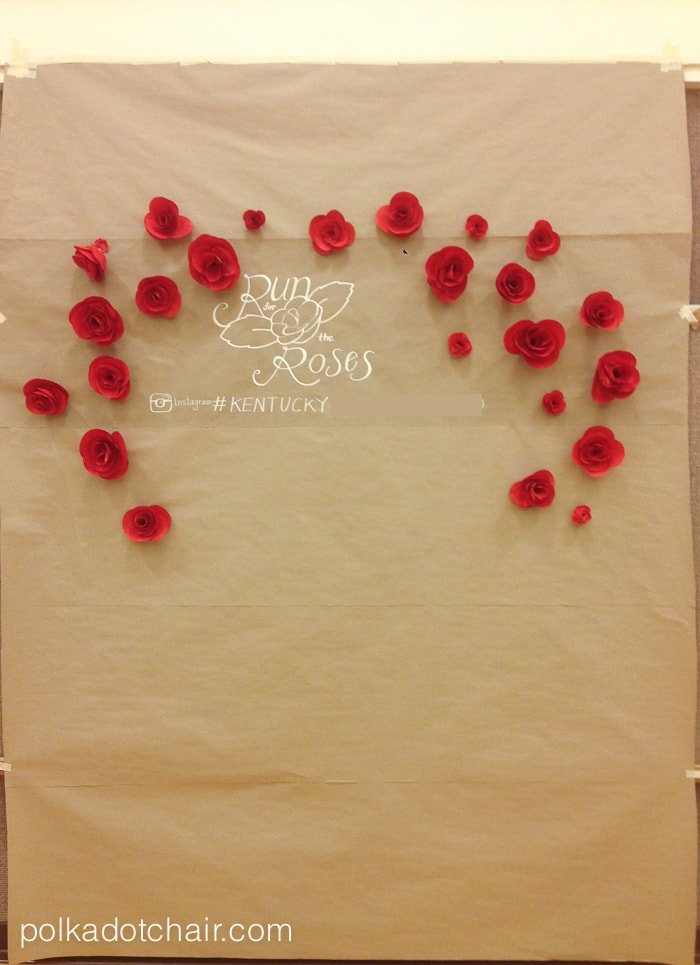 Dying over the backdrop! – The flowers are from Little B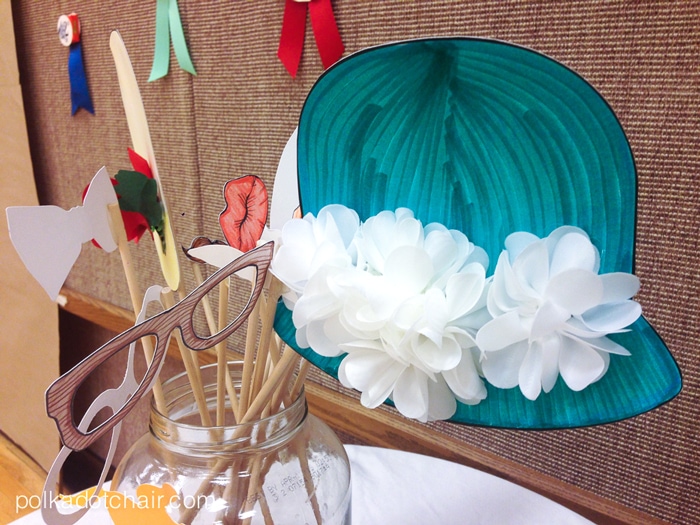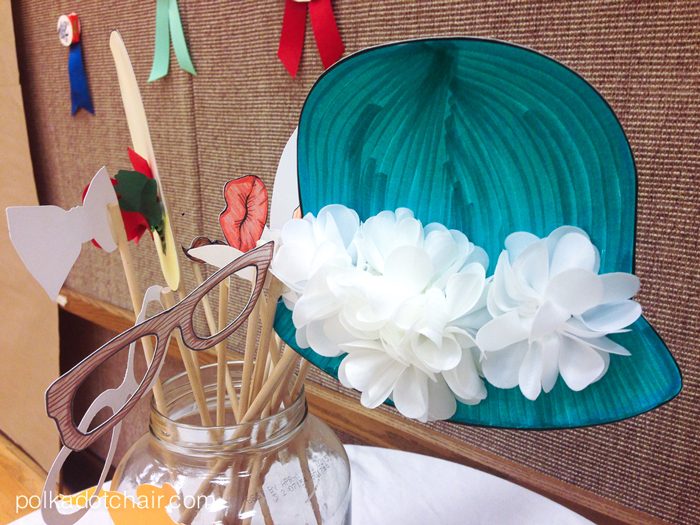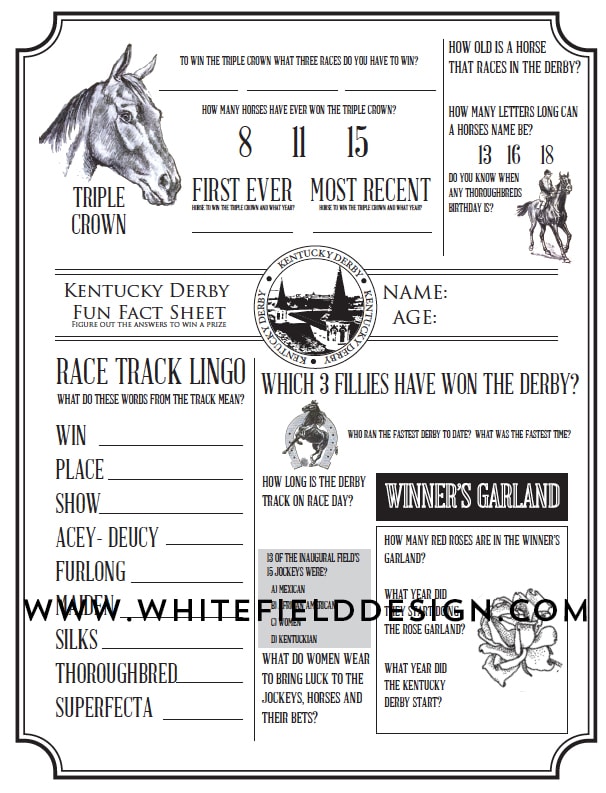 Brynn created a "Derby Trivia" sheet for each person to fill out, then had prizes for the winners.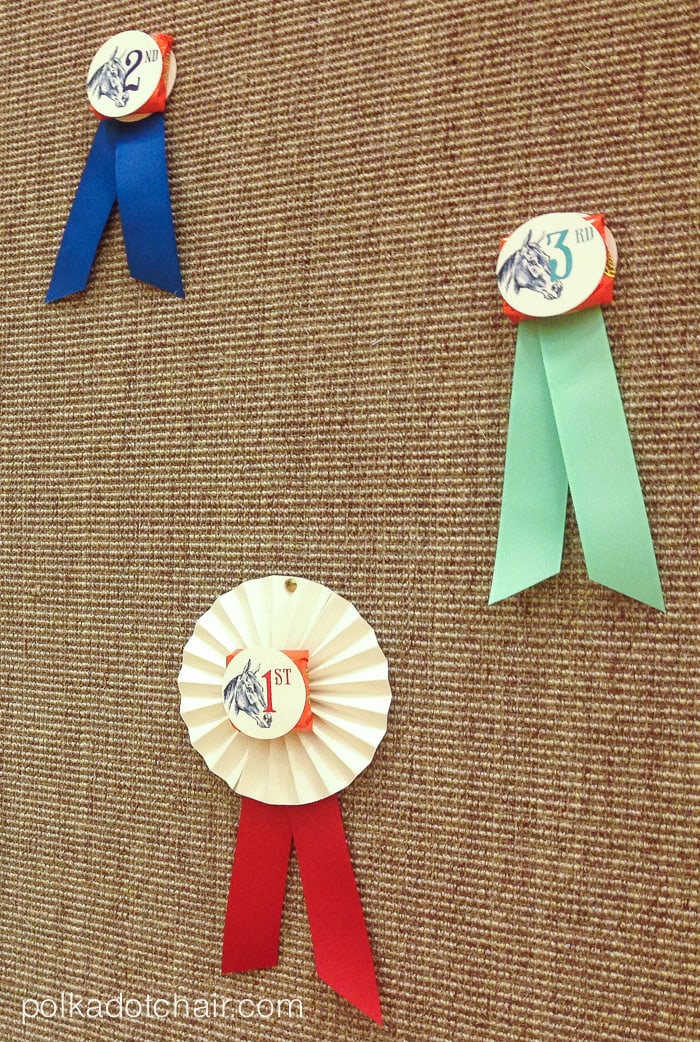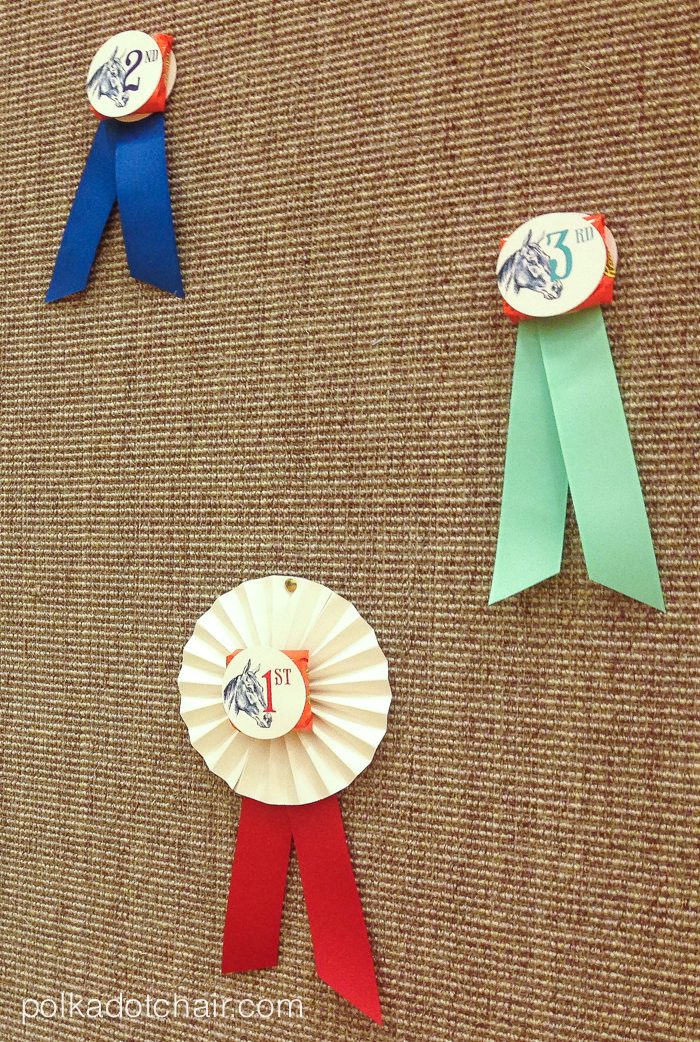 I love how she "hid" candy treats in the prize ribbons! So clever, I'm totally going to steal that idea.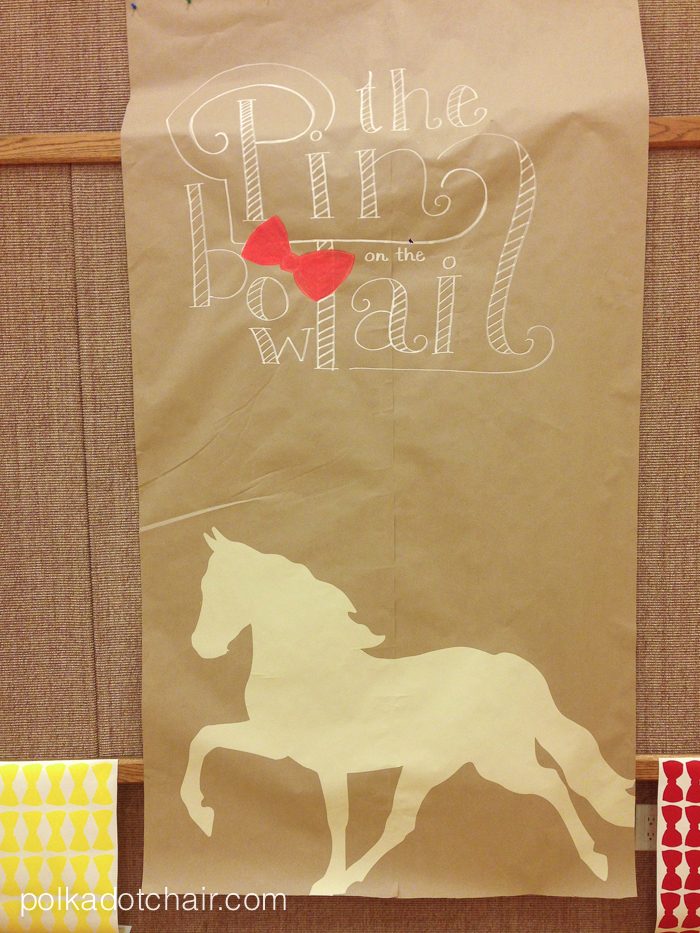 Some of the other activities included pin the bow tie on the horse.. and a station for kids to create their own Derby hats.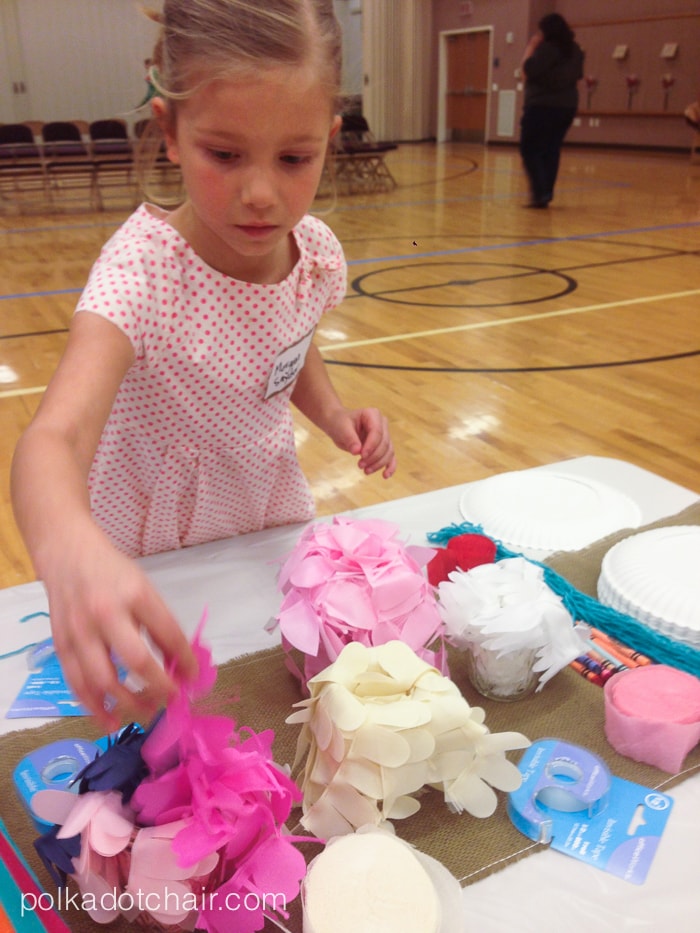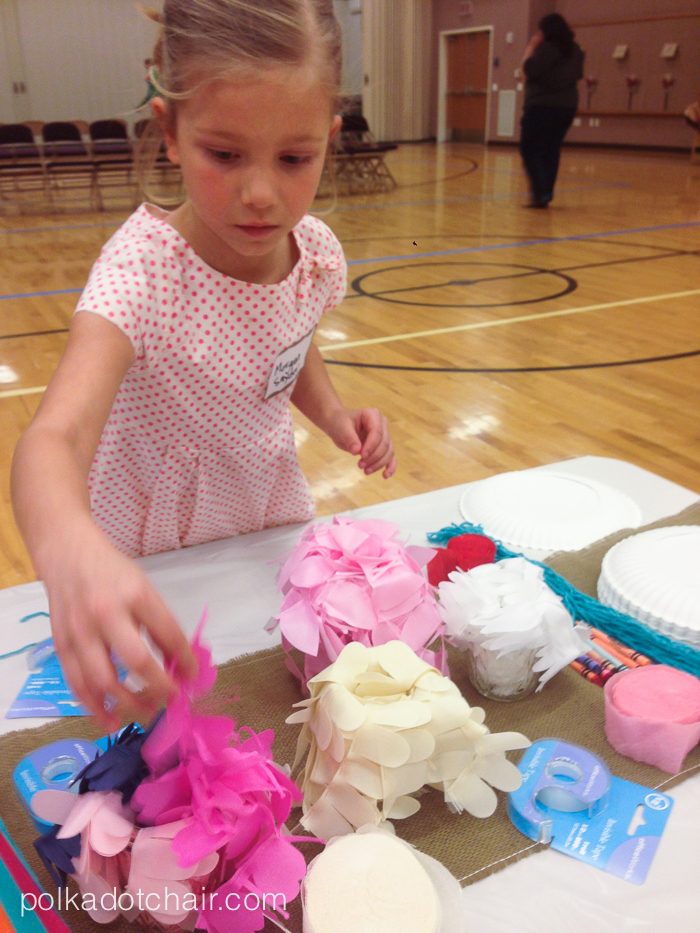 They used feathers, pull flowers from Little B and paper plates to make the hats! So clever!!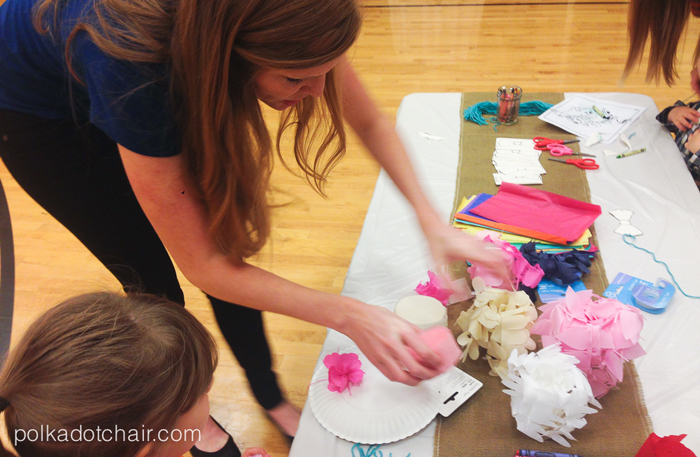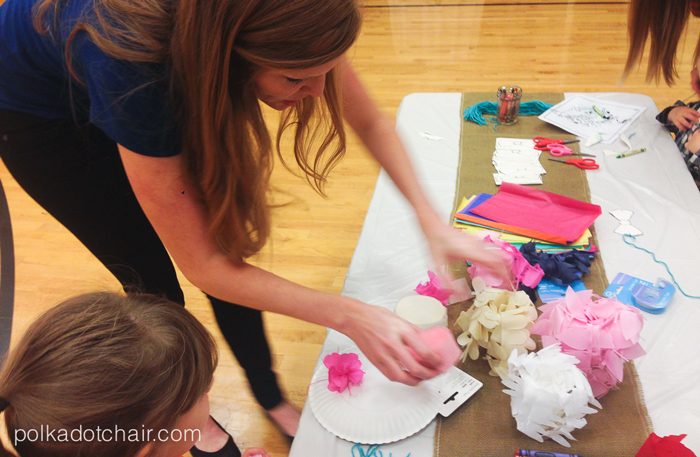 Here are a few other shots of the party. …..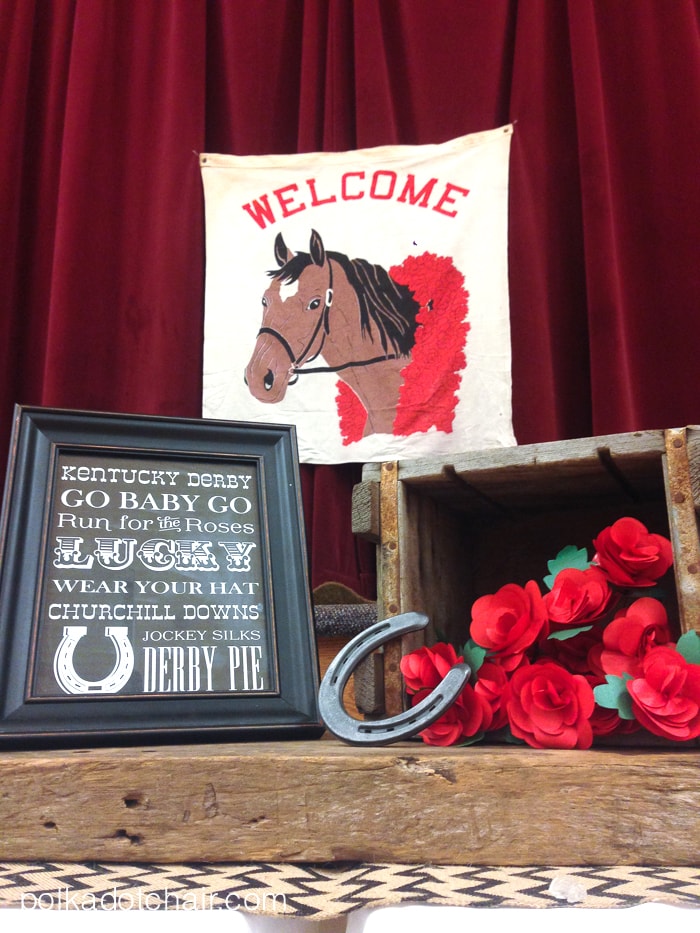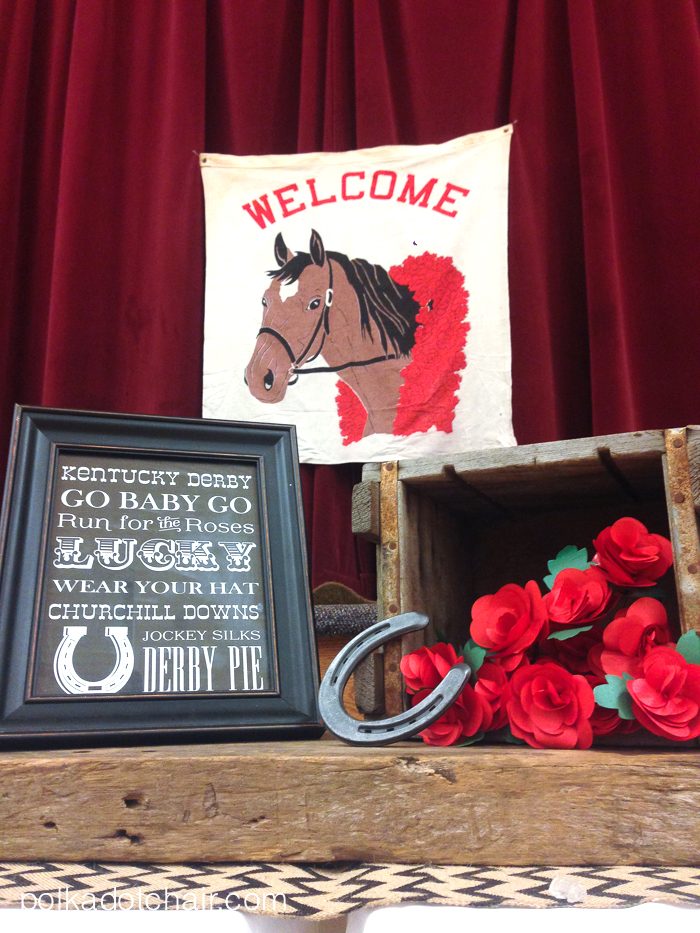 Red Flowers from Little B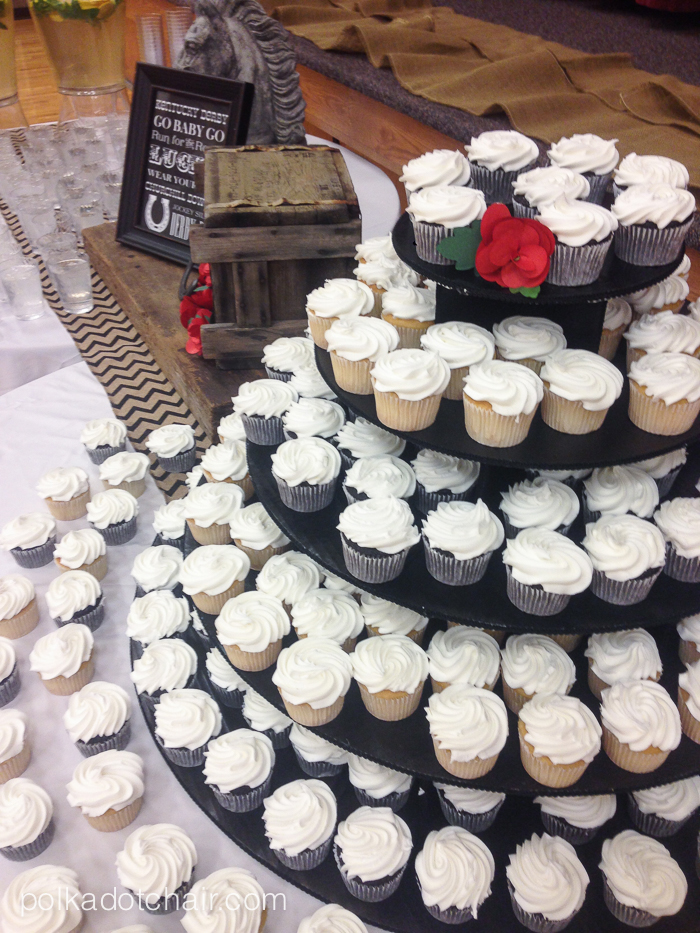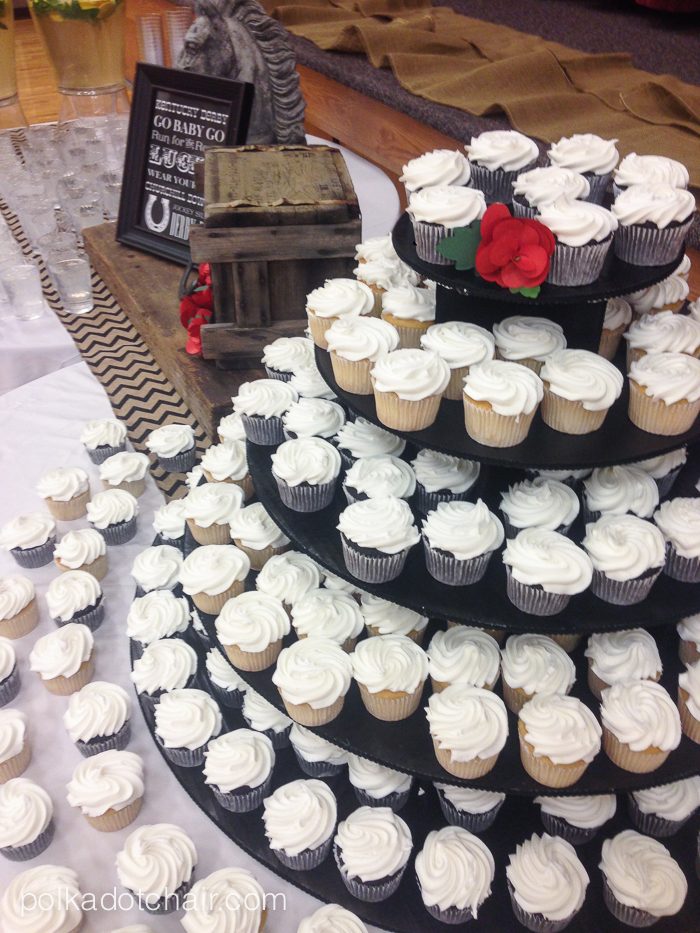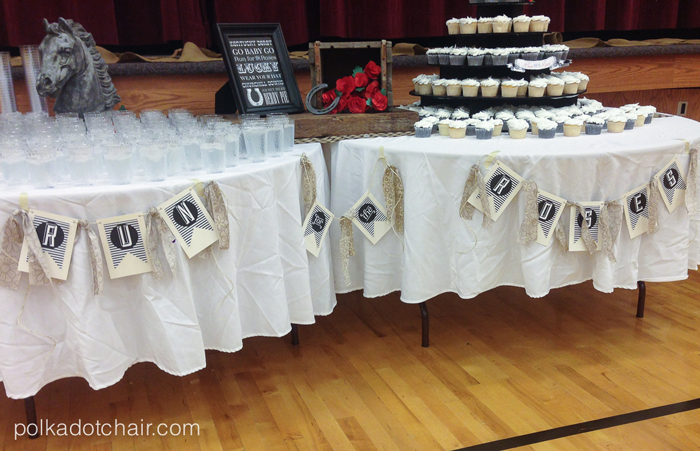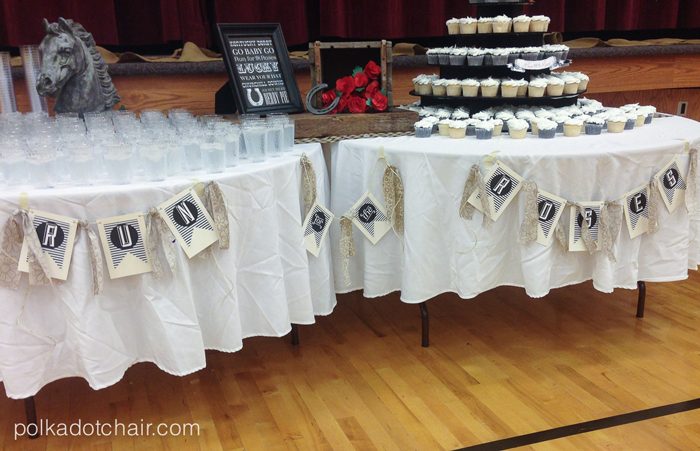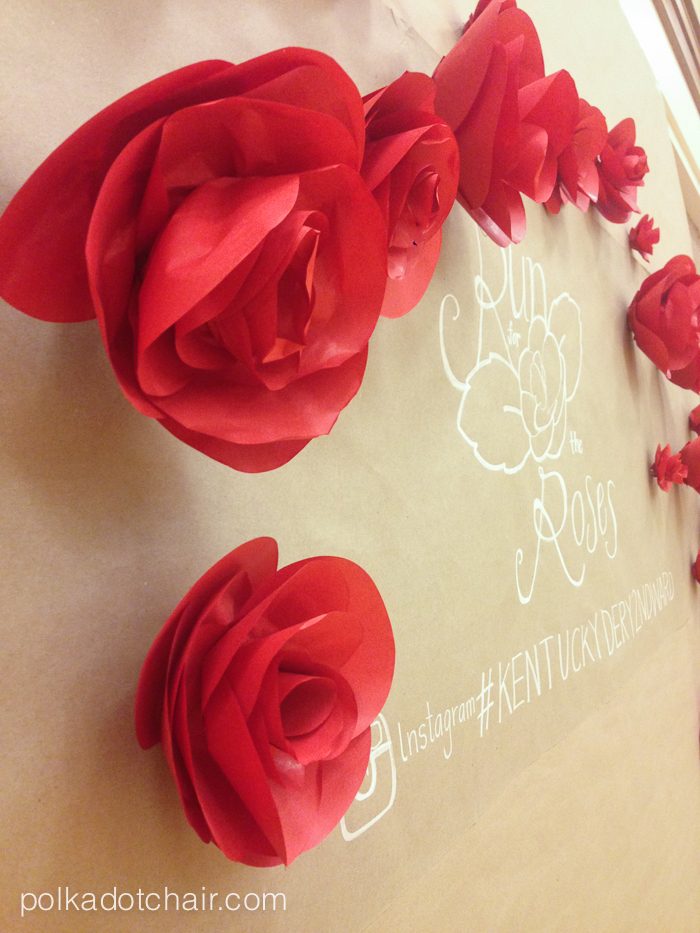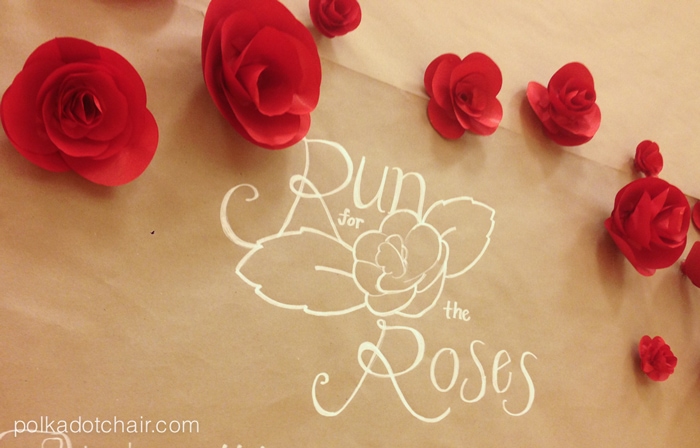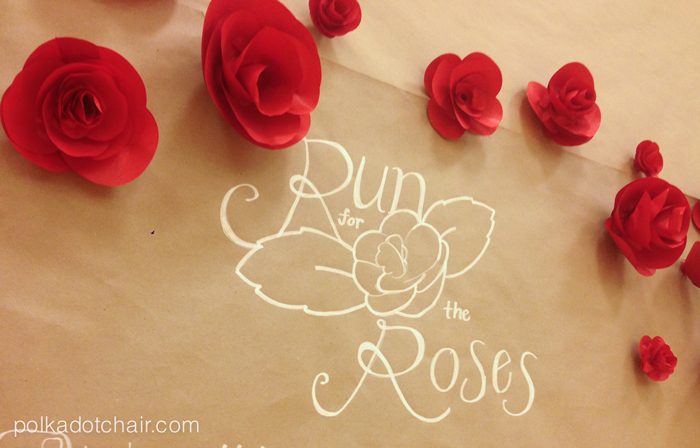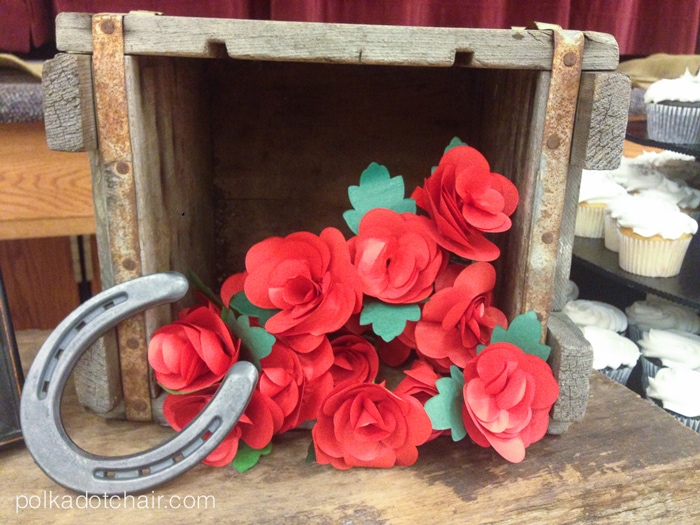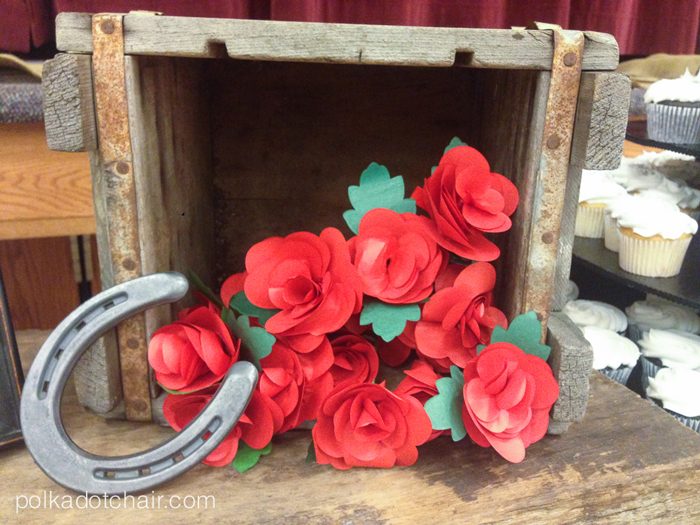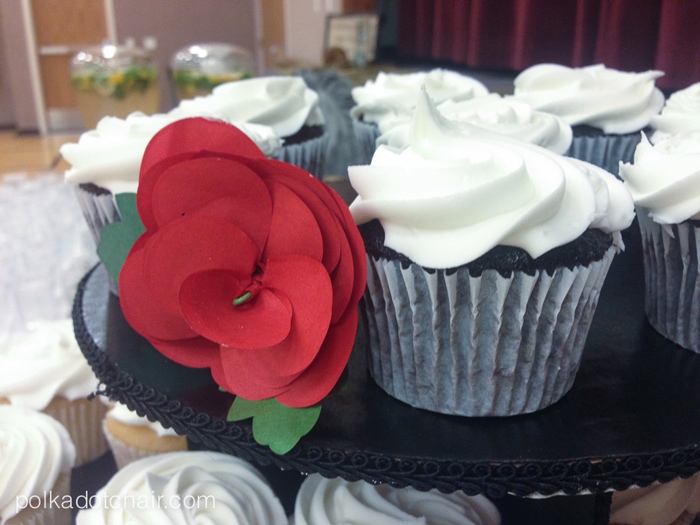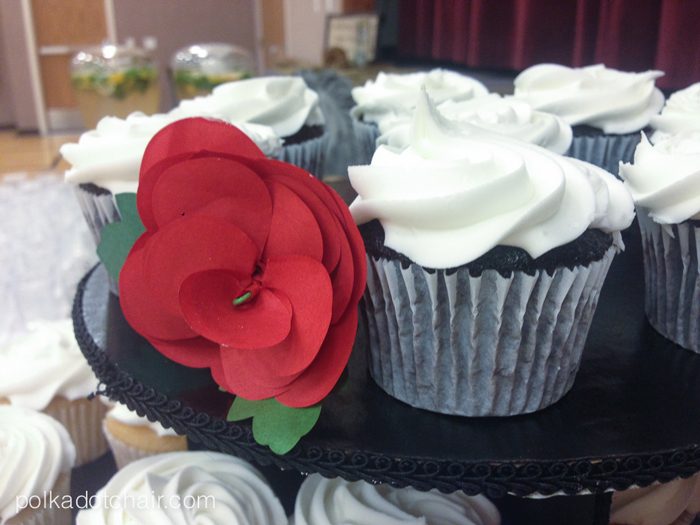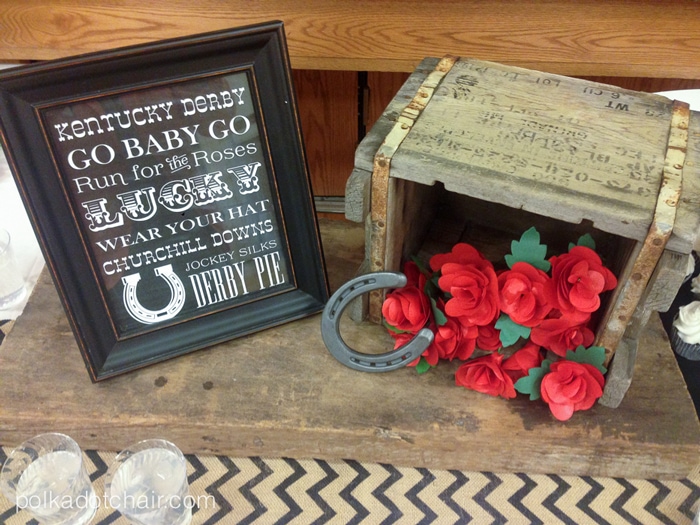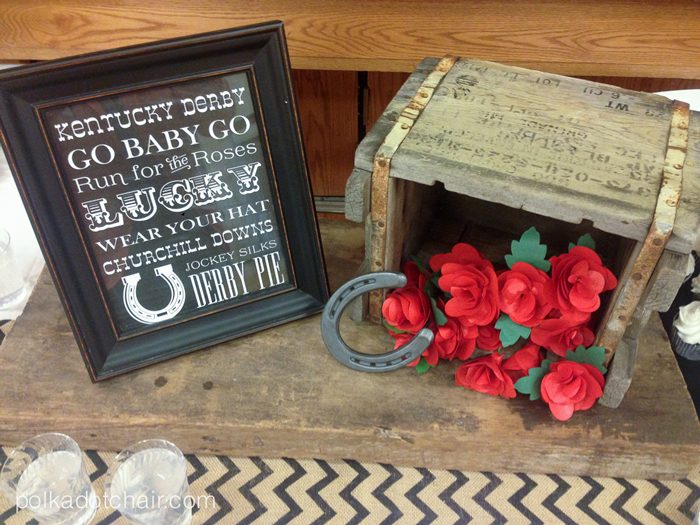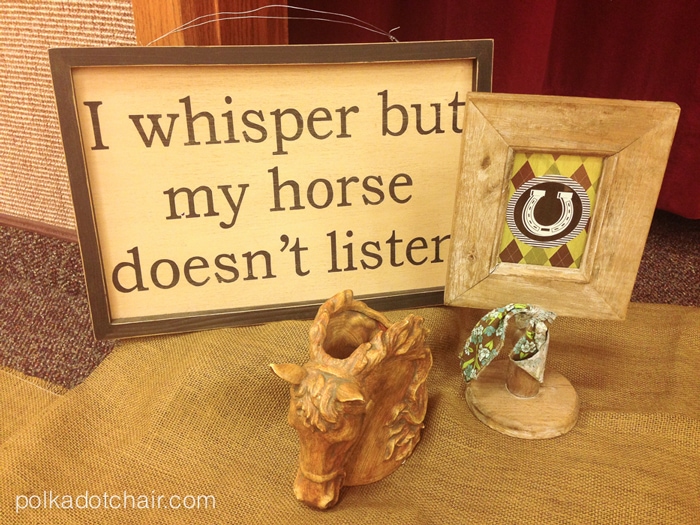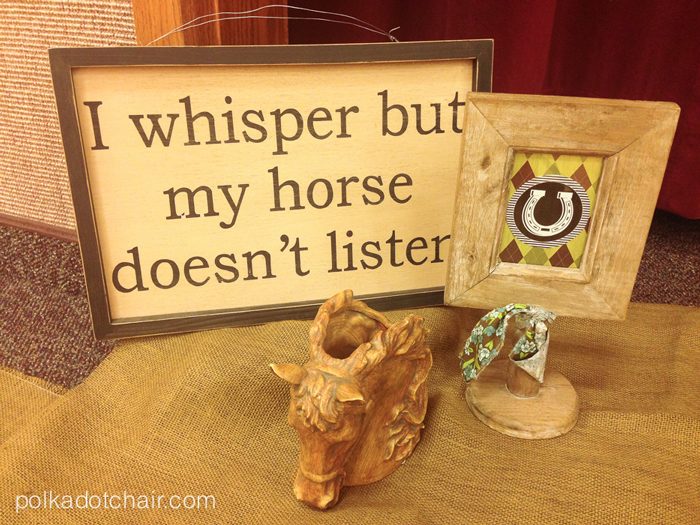 To grab the printables from this party.
and PLEASE swing by and visit Whitefield Designs... if you're looking for corporate branding, blog branding or wedding invites, or any design related services, Brynn's your girl!