Looking for some creative and simple ideas for Neighbor gifts this Christmas season? We've rounded up more than 25 easy to assemble gifts. Each one of these neighbor gift ideas has a printable to go along with it.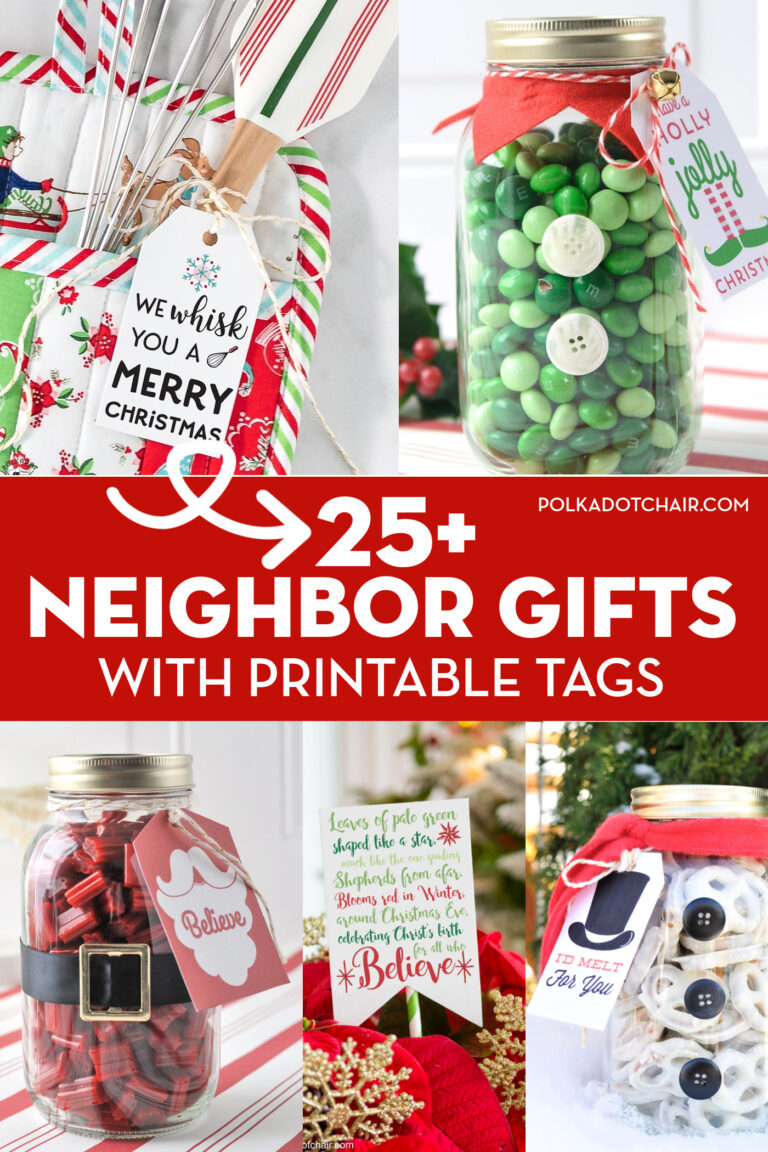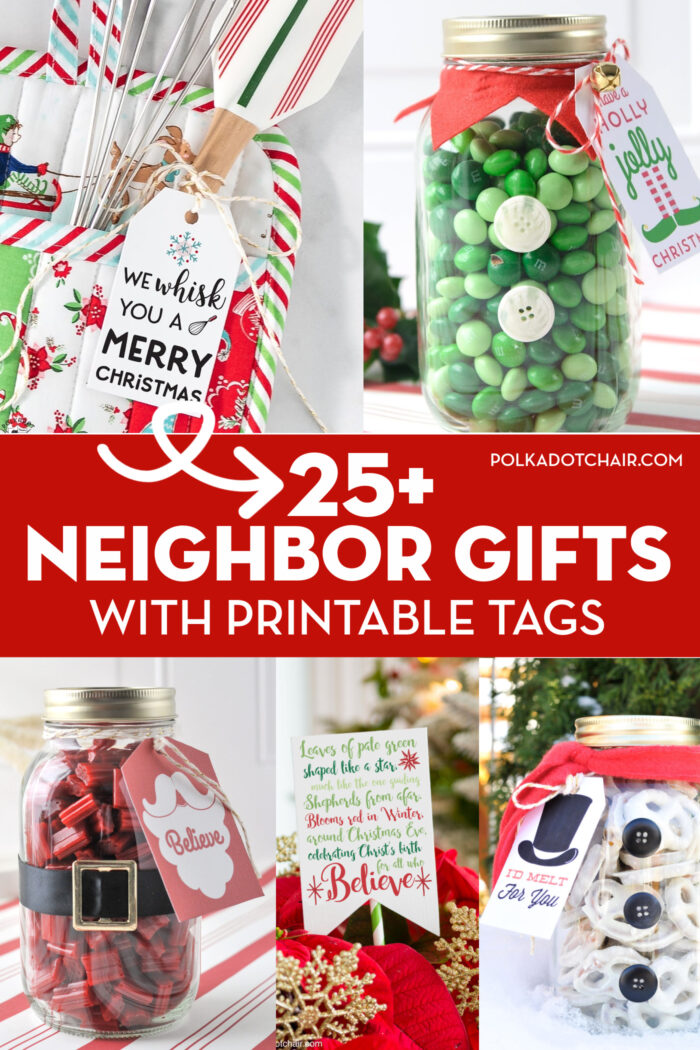 Each year I try to take simple gifts to my friends, church community, and neighbors. To me, it's a simple way to say "thank you" for being in our lives this year.
Table of Contents
To be honest, most years I stress myself out more about WHAT to take to people than I should. I usually feel the need to come up with something "new and creative". I've realized over the years that I don't always need to do that.
Our Christmas Gift Delivery Traditions
Being the "Christmas procrastinator" that I am, I find myself frequently scrambling in the last few days before Christmas to get all of our gifts done and delivered. One year we had ALL of our deliveries to do on Christmas Eve and I was super stressed (had to get home to make dinner etc).
We put on Christmas music in the car and let the kids dress up in all of their crazy Christmas attire. They each took turns placing the gifts on our friend's porches. It turned out to be SO MUCH FUN.
It was also a great way to keep anxious kids preoccupied on Christmas Eve! We came home had dinner, and everyone went to bed. So much better than the years previous where kids were bouncing off the walls with excitement.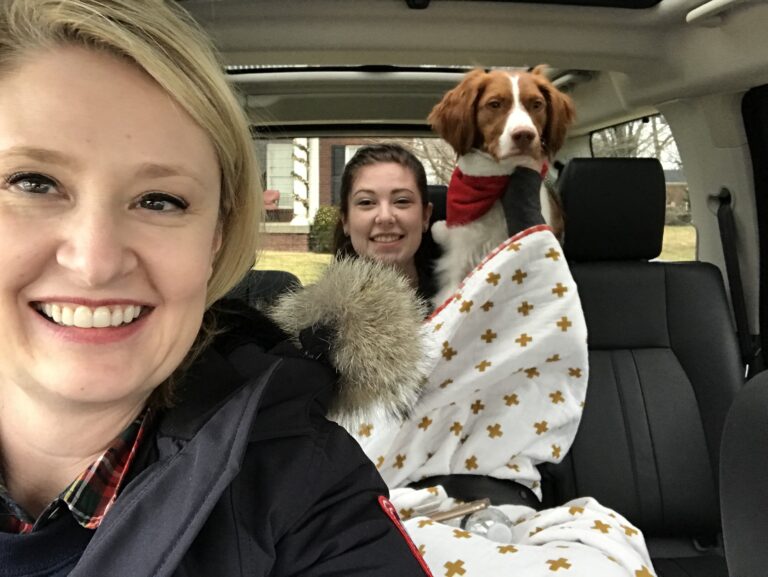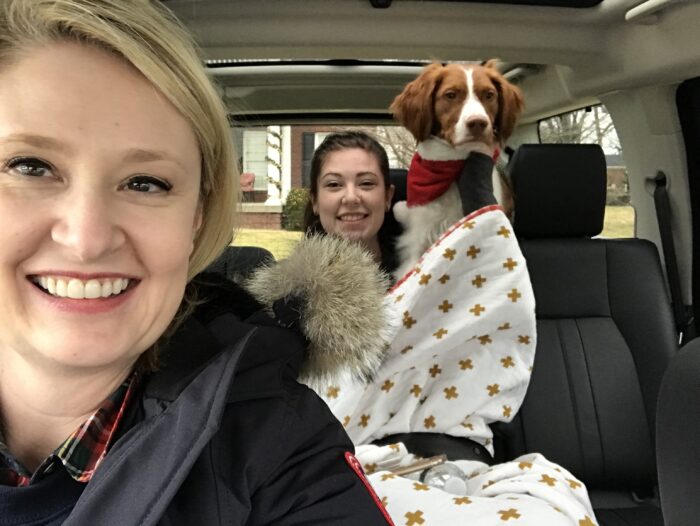 After that, it became our annual tradition to deliver treats on Christmas Eve (we even take the dog with us sometimes!). We've had to switch it to New Year's Eve a few times, due to travel, but it's something that we all look forward to every year now.
25+ Simple & Clever Christmas Neighbor Gift Ideas
If you're stumped for ideas for what to take to friends & neighbors this year. I've rounded up more than 25 ideas for you. Some are crazy simple, some are a bit more involved.
Most come with free printables, but a few have paid ones. I never mind supporting a fellow small business owner and figured you would not mind either!