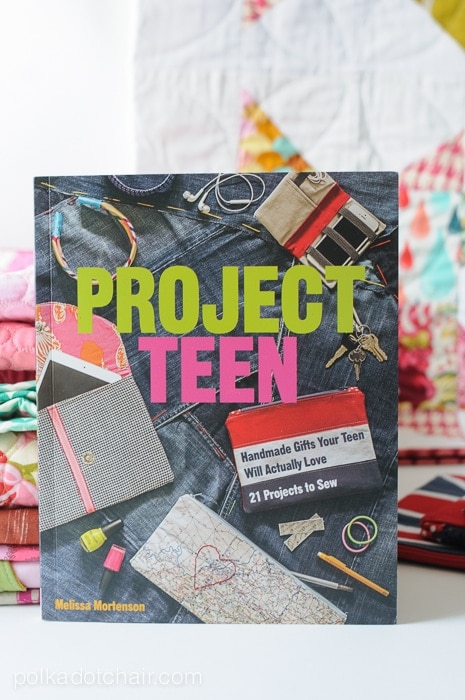 Hi Everyone! I'm so excited, because this week is the "Book Tour" for "Project Teen: Handmade Gifts Your Teen Will Love
"!  I've loved sharing with you a little bit about the book and some of my inspiration while writing it, and now I'm excited for you to see what others have to say about the book too!
I've invited a few sewing blogs that I know you all love to look through the book and share their thoughts with you about it on their blogs.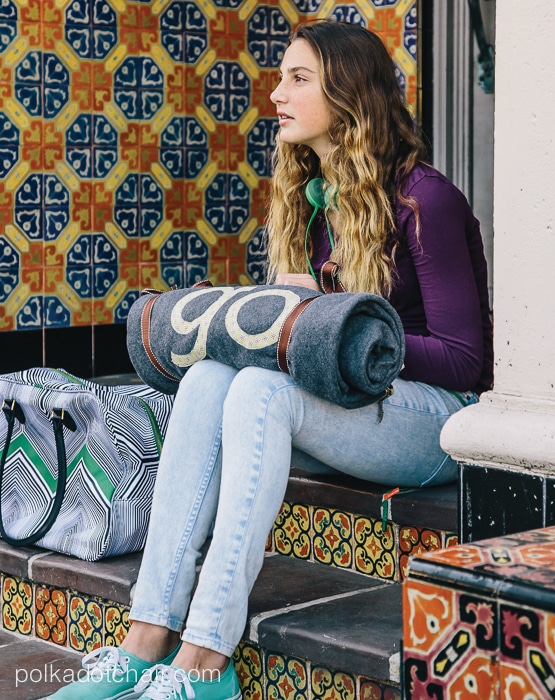 One of my biggest reasons for writing Project Teen was to encourage readers to "Give Handmade". I think there is so much love and thought that goes into a handmade gift, that you really just can't match anywhere else.  I also wanted to encourage people to share a bit of that handmade love with the Teens and Tweens in their life. Because we all know how hard it is to be a teenager, and I think they deserve a nice warm handmade quilt (or pillow, or throw, or tech case) as much as anyone!  Even though I designed the projects in the book for teens and tweens there are several that I know adults will love too, quite a few would make great teacher gifts!
To help you out a bit,
and… since the Holiday season is pretty much HERE, I thought you could use a little bit of help with the gift giving part of things, and I've designed 9 FREE PRINTABLE gift tags for you to download.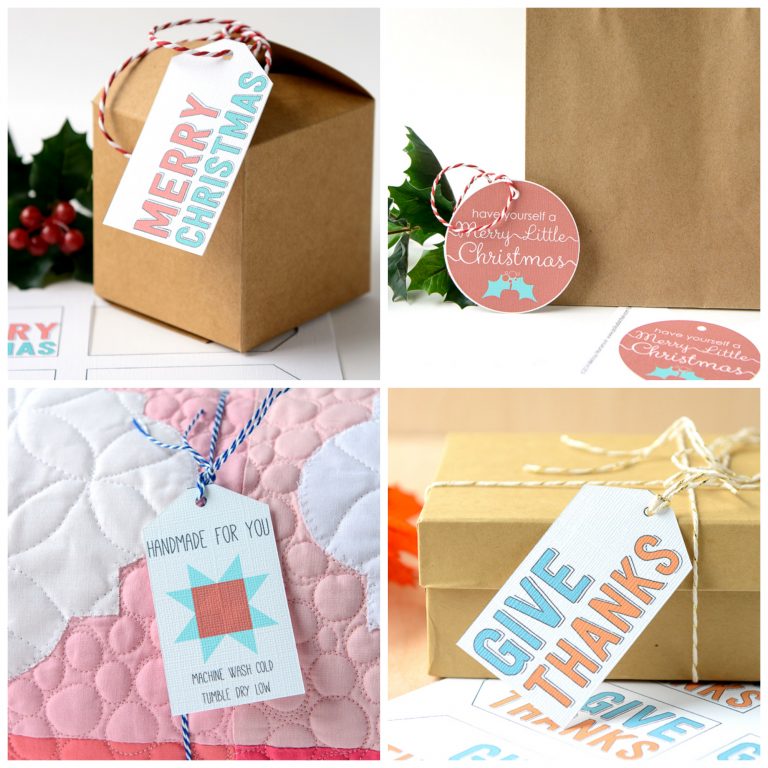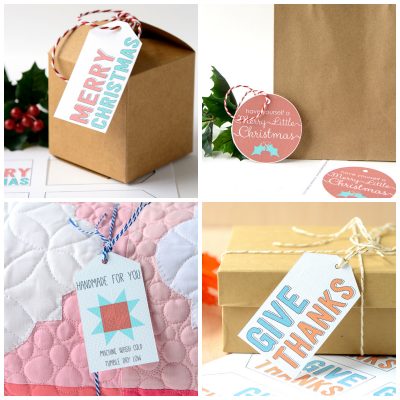 To get the gift tag printables, just stop by each blog on the tour on their post date. Each blogger will have a unique gift tag for you to download. There are all different themes of tags, so stop by each blog and "collect" all of your gift tags, then add them to your handmade gifts this season.
Here are the stops on the tour!
October 13th: Sew Can She and Piece N Quilt
October 14th: Generation Q Magazine and UCreate
October 15th: Diary of a Quilter and Noodlehead
October 16th: Flamingo Toes
October 17th: Simple Simon and Co AND It's Always Autumn
Enjoy!!
More about Project Teen here: