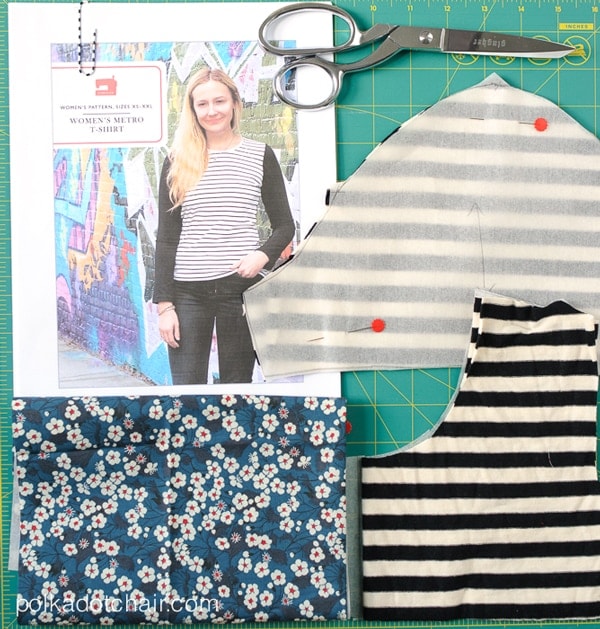 A lot has been on my mind with regards to the "blog world" lately. After attending both SNAP and Quilt Market in a month's time I found myself really thinking (and somewhat confused) about what makes a good blog, and what direction I want my blog to go.  I
think right now there are two basic types of blog content (at least for DIY blogs) the quick, easy fast idea (aka Pinterest friendly) and the more involved tutorial-driven content.  I've been stuck for a long time deciding which direction I want to go. On one hand, the quick, fast easy drives traffic to your site… on the other hand I've always felt the need to produce quality more technique, and time-consuming projects.
This is not to say that quick projects are not high in quality… because they are – it's just a question to me of how involved a to get with a project for my blog. (5 steps, 10 steps, 20 steps?)
I've sat on this "fence" between the two for over a year now. I love to sit down and write out a long tutorial to share with you guys or talk about the dress I made for my daughter or the bag that I made that I'm really proud of.  
The problem with those types of posts is I usually hear "crickets" after I post them. Not many comments (yes, I know those days are long gone) and not too many pins, as that type of content is usually not Pinterest friendly. I could also talk all day about the stress of wondering if someone else has already written up a tutorial for the idea, and not wanting to take anything away from someone else's hard work.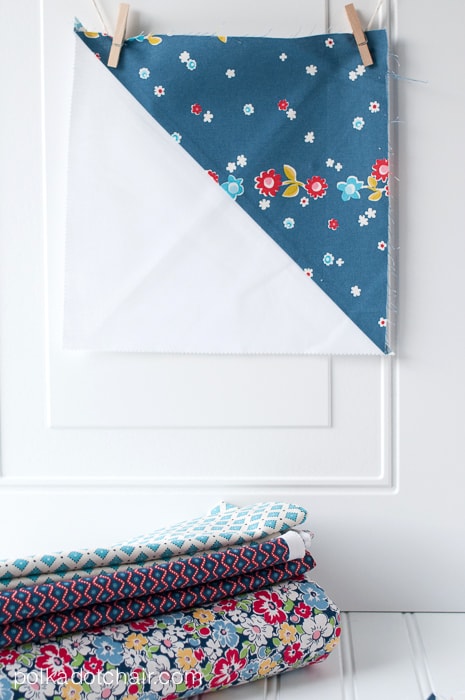 I have come to the conclusion (finally) that blogs need both types of content. In my opinion, the fast, quick easy stuff brings you traffic (which you NEED if you want to work your blog as a business) and the more involved content builds your reputation.
Why am I telling you all of this??? Well….
This month I started to get really burned out… the desire to create was still there, but the desire to sit down and write up a 20 step tutorial was fading, and fast.   I spend most of the month trying to figure out what was "wrong". Teaching (and hopefully inspiring) others to MAKE something has always been one of my passions. This is why I love blogging so much.
Then it dawned on my part of what was missing… Selfish Sewing.
What's that you ask? Well in my opinion its the type of sewing that you sit down and do just for fun. You know, the house is quiet, you've got a free afternoon (whaat?? how'd that happen?) and you just want to make something.  
I've shied away from this type of sewing lately because it's not always a good fit (from an editorial perspective) for a blog. Plus I'm usually dealing with a deadline and once you throw in a deadline, it's not selfish sewing anymore. In addition, most of the projects I want to make involve using someone else's pattern and therefore don't really lend themselves to a tutorial.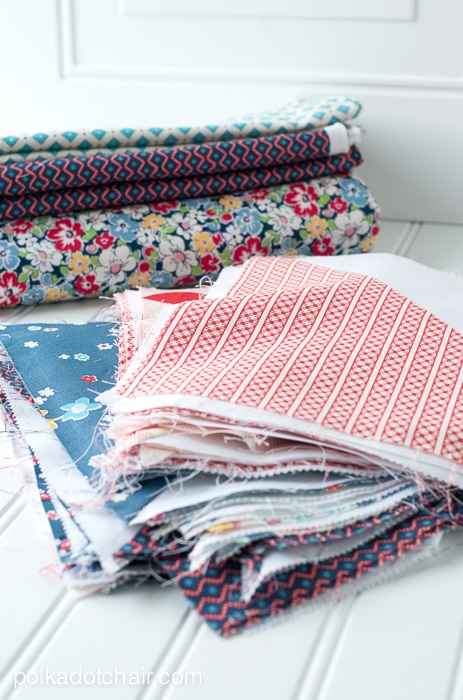 So in the interest of my own sanity… I've decided to start a "selfish sewing" series on my blog, and save Sunday evenings for "fun" or gift-only sewing.. no blog projects. Every couple of weeks I'll pop in here and just tell you what I'm making. What my works in progress are (WIP's), my ideas, and inspirations. (btw… I didn't coin the phrase selfish sewing, and I don't know who did, if I did, I'd be happy to link up to them to give them credit)
In case you're wondering, YES I am still planning on sharing lots of free tutorials in the future, this content is in addition to what I'm already posting. It's just a nice way for me to share a bit more about my creative process with you and hopefully rebuild (and preserve) my own creative spirit in the process…
So let's start!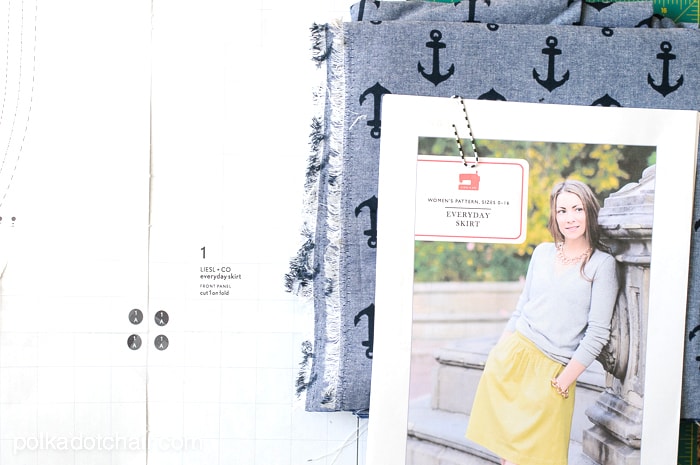 My oldest daughter is headed off to London to study this summer, and I admit I'm totally jealous! Seriously, why can't Moms go on Study Abroad?? *wink*. She's in need of a few simple skirts to wear to church this summer, easy layers as she'll be riding the tube on Sundays. I bought this great anchor chambray fabric and I'm excited to make up the Everyday Skirt from Liesel Gibson out of it. I spent most of the week taping up and printing off PDF patterns, now I'm ready to start sewing.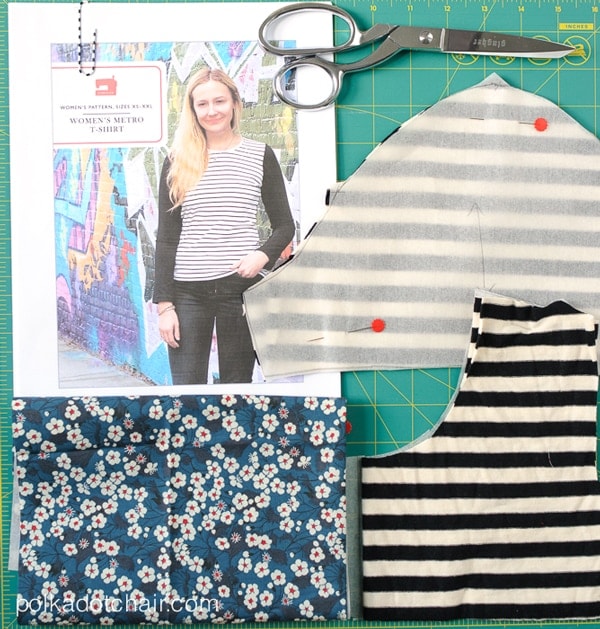 Next up for MYSELF (bahhhhahhhah) is this metro t-shirt. I've decided to venture out on a limb and do a contrast yoke on it. With a contrast yoke, I realized that one Liberty of London fat quarter is the exact size I need for the rest of the front of the shirt. This realization caused me to FINALLY cut up some of my Liberty fabric. Hoping to get this one done this weekend. I'll be sure to share with you how it turns out.
and lastly, 3 summers ago I started a Summer Pinwheel quilt (there are a few images of it in progress above). I've gotten to the point of having all of the HST trimmed up. I'm using Denyse Schmidt's fabric that I picked up at Joann's a while ago. I love the red, white, and blue together, it just feels perfect for summer. My goal is to get it pieced and quilted before the summer's over….
So that's what I'm working on? What about you? Any selfish sewing projects in your future?