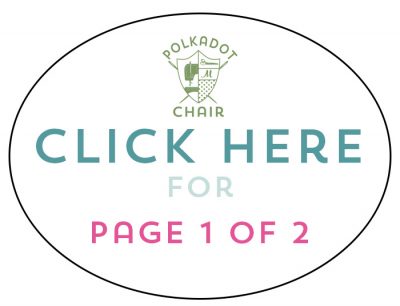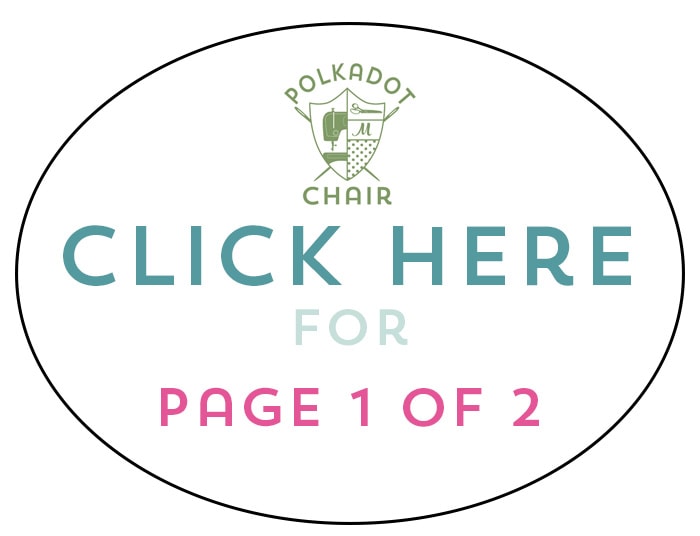 Want to make one, here's what you'll need:
I have an iPhone 6+, you can adjust the size if you need to fit your specific phone.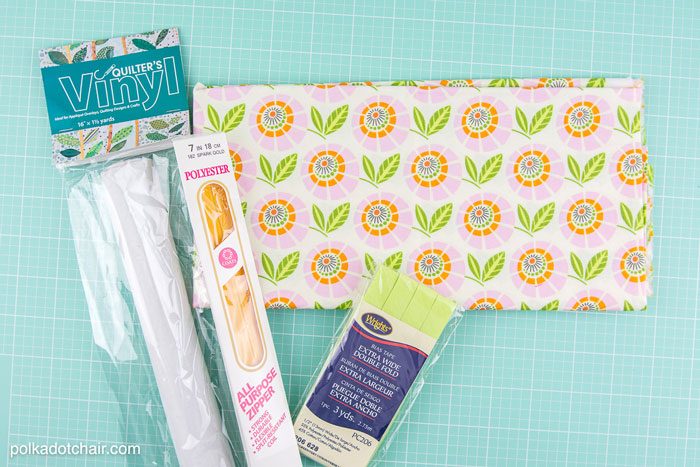 Two 5″ x 8″ pieces of Quilters Vinyl
7″ Zipper
Extra Wide Double Fold Bias Tape
Two 5″ x 8″ pieces of fabric
One 5″ x 8″ piece of Heat N Bond Lite
Also, zipper foot for sewing machine, scraps of tissue paper, thread to match your bias tape
Instructions to make the yarn tassel for the pouch can be found here.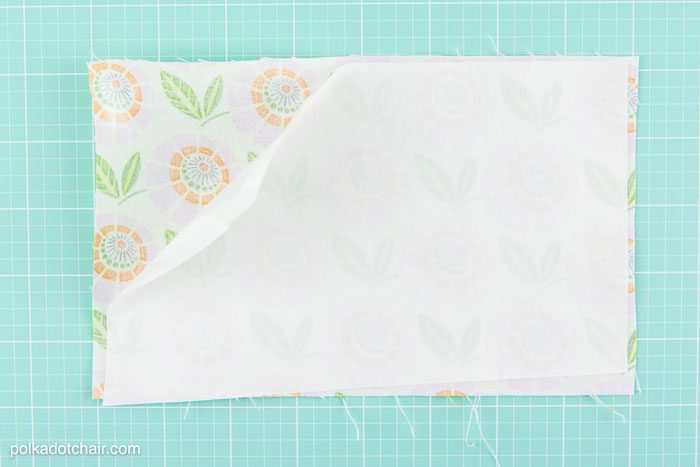 Iron the heat n bond lite onto the wrong side of one of the 5″ x 8″ fabric pieces.  Peel off the paper backing and iron to the wrong side of the other 5″ x 8″ fabric piece. Now you have a piece of fabric that is double-sided.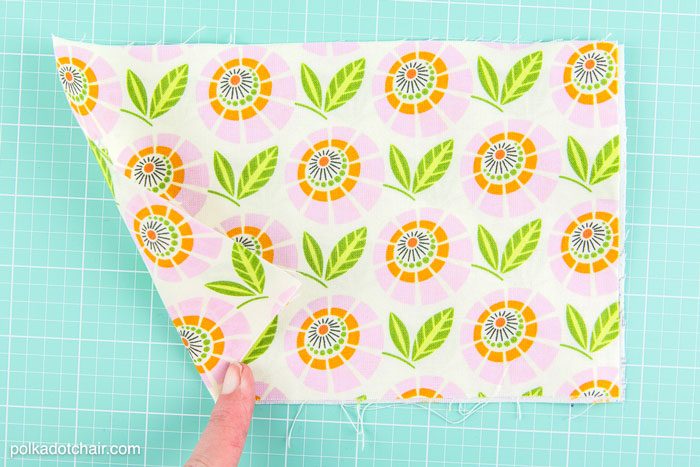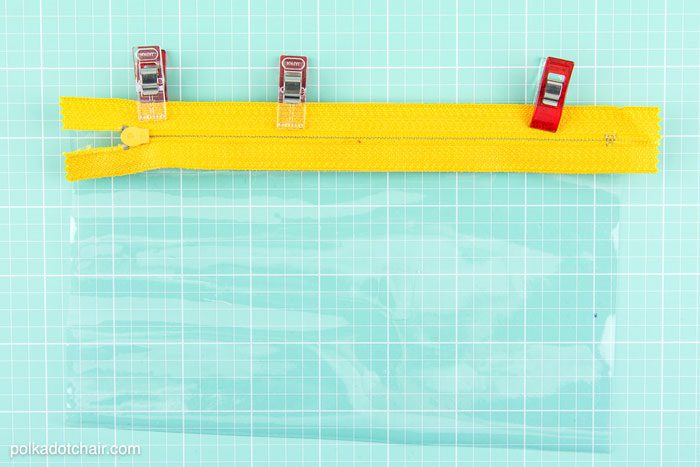 Next use binding clips to pin the RIGHT side of the zipper to one of the clear vinyl pieces.
Stitch in place using a zipper foot. NOTE: to get the vinyl to feed through the machine evenly you need to create a barrier between it and the feed dogs on the sewing machine.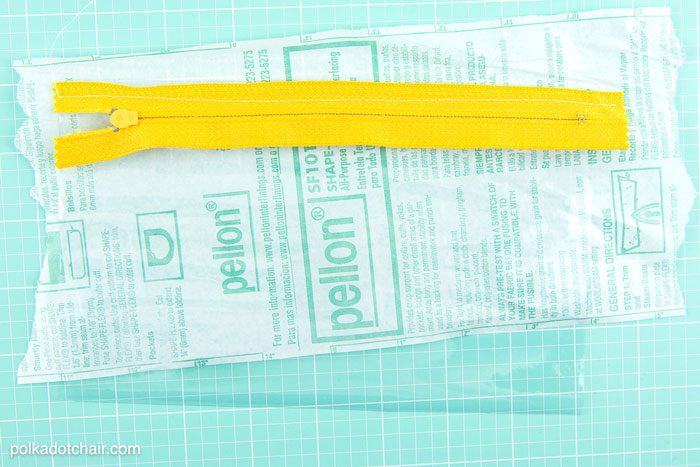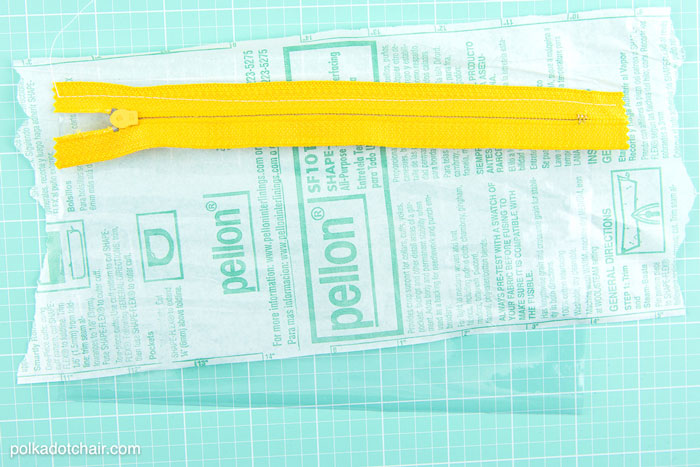 To do this place a scrap piece of tissue paper under the vinyl. Stitch in place then tear away the vinyl. I just used some tissue paper left over from interfacing.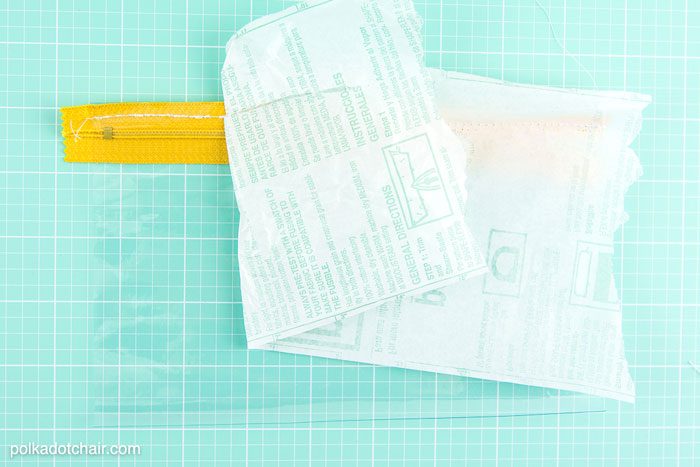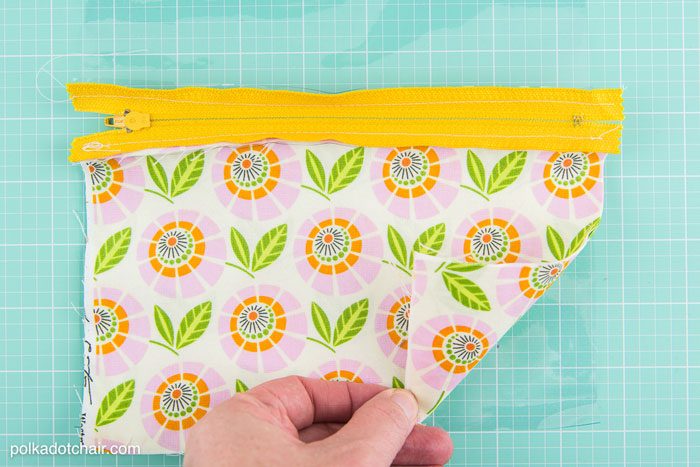 Next, lay the double-sided fabric on top of the other clear vinyl piece.  Place the RIGHT side of the other side of the zipper on top of the fabric. Stitch all layers in place (also using the tissue paper).
Using your fingers or a flat object (like a pen or pencil) press the vinyl pieces away from the zipper. If they are being very stubborn you can place a cloth over the vinyl and press it lightly with an iron.
Fold the pouch so that it is right side out and the front and back pieces are touching.  Using a round object (like a cd) round off the two bottom corners of the pouch. Make sure that all your pieces are lined up properly before you cut.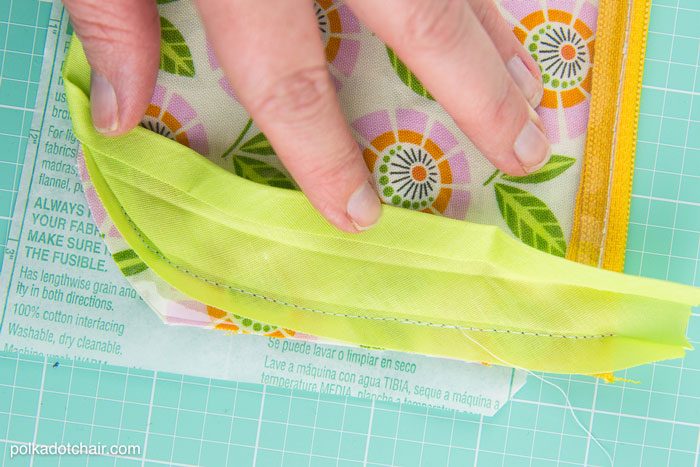 Open up the double fold bias tape all the way.  Stitch it to the back side of the pouch, the raw edge of the bias tape even with the raw edge of the pouch. Stitch close to the 1st fold in the tape (use the tissue paper again to help the vinyl feed through the machine).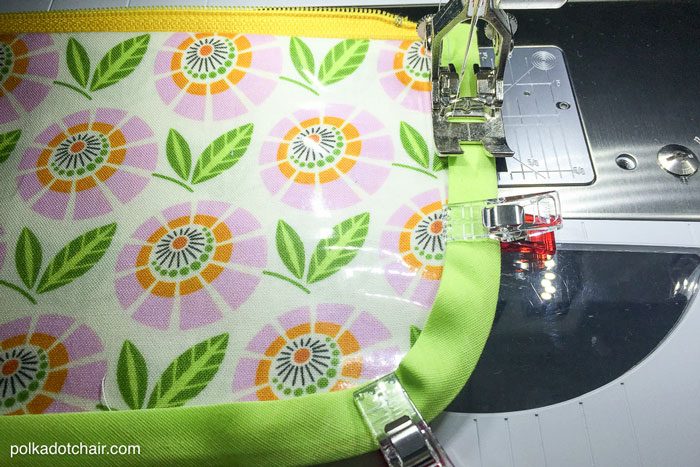 Refold the bias tape. On the right side of the pouch stitch the bias tape in place close to the folded edge.  Fold under the raw edges of the bias tape at the start and stop to get a smooth finish on the corners.
That's it! You're done! Now pat yourself on the back!!!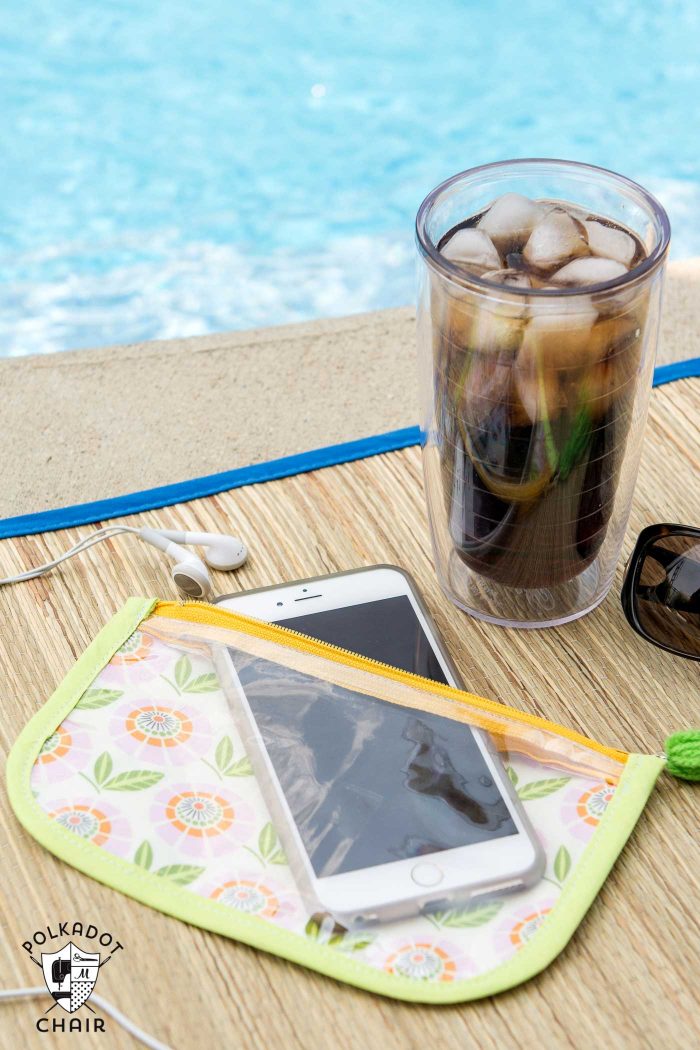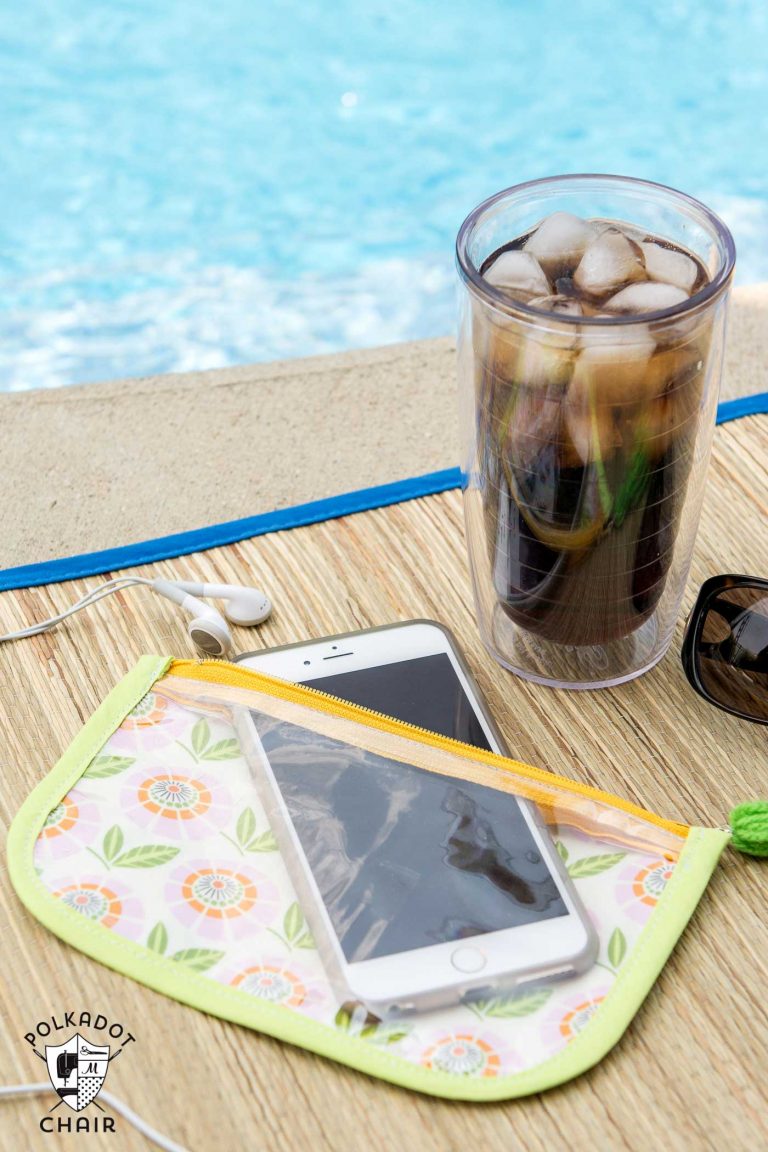 Print Friendly
124