Summer's here and with it are days near the beach and the pool.  To keep my phone protected, I designed this Splash Proof Phone Case and wrote up a sewing pattern for it to share with you today. If you like this project, you may also enjoy my "Sunnies" Sunglasses Case Sewing Pattern.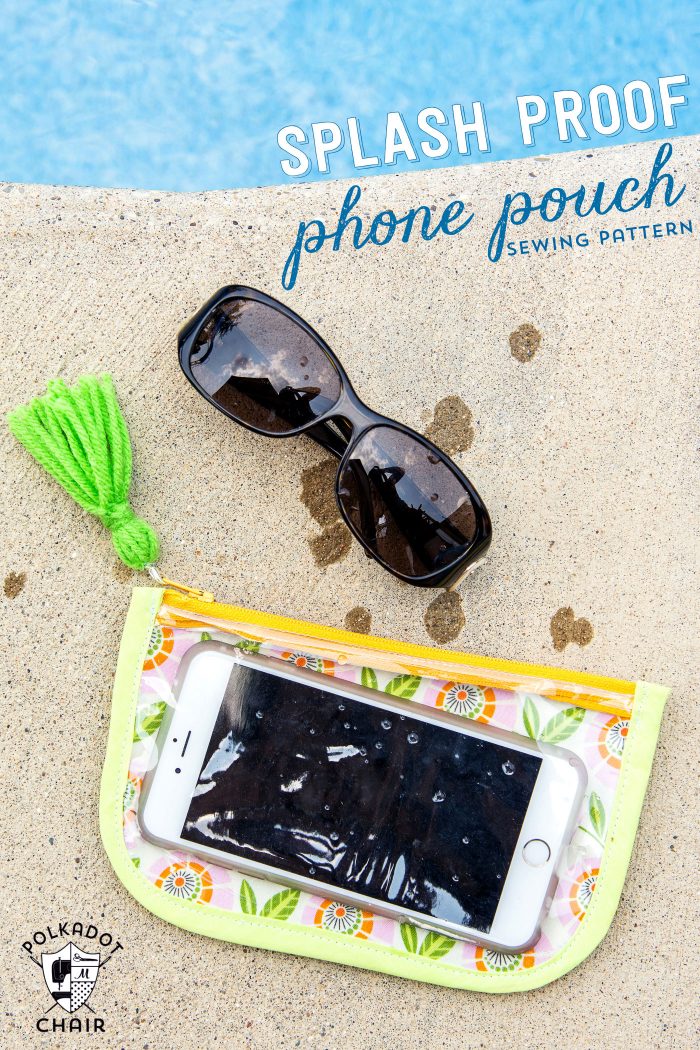 During the summer I spend a lot of time watching kids from the sidelines as they play in the pool or jump in the lake.  I've noticed that kids aren't always really good with keeping the water IN the pool while they are playing. Somehow there always seems to be quite a lot of water that splashes out of the pool and onto the tables and chairs around the pool. This is bad if your phone is on one of those tables.
This year I thought that I'd stitch myself up a phone case to protect my phone when I'm poolside with the kids. I'm headed to the beach for a few days this summer and I think that this case will also be great to keep the sand away too.
First up, this case is SPLASH proof, NOT water proof. Don't go dunking your phone in the pool with this…  The case features a zip top and a clear front so that you can SEE your phone that way you know if you get a call or a text.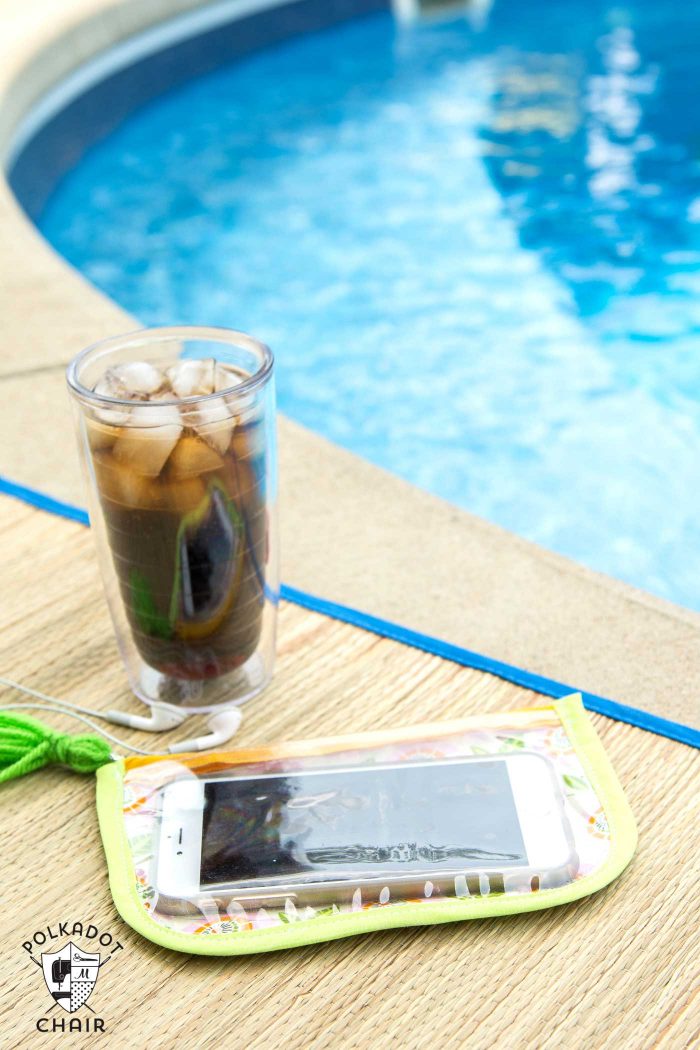 There is also clear vinyl on the back of the pouch and you could easily make this pouch entirely clear… however I wanted to add a bit of color so I've added a printed fabric liner to the back of the pouch.
To get the tutorial, just CLICK HERE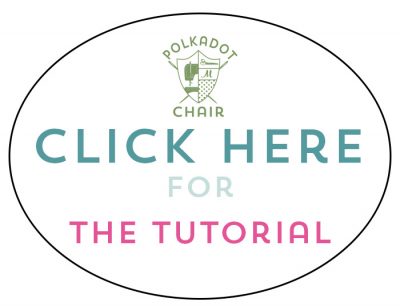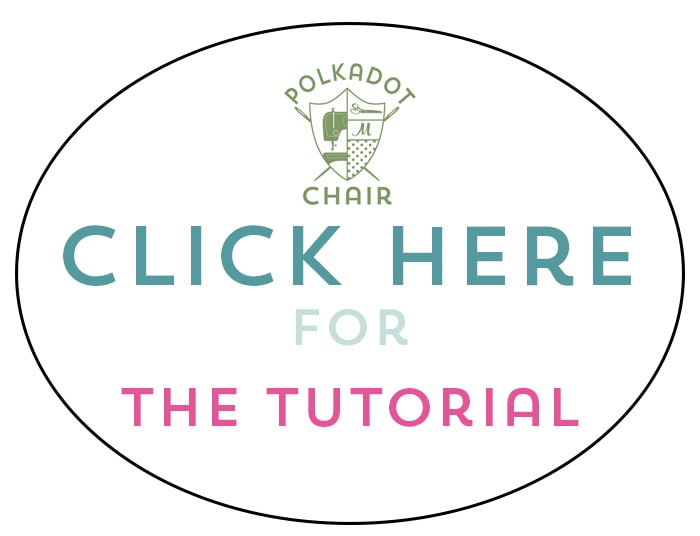 Print Friendly
115