This post first appeared on eighteen25.
I adore Halloween. You can see many of the Halloween projects I've posted on my blog here. We go all out.  I love to share ideas for halloween decorations. In case you're wondering yes, I'm that annoying Mom that makes her whole family "match" Halloween costumes.
I love a "spooky" halloween but not a gory or scary one.  With that in mind I thought I'd create something a little bit spooky in my dining room this year.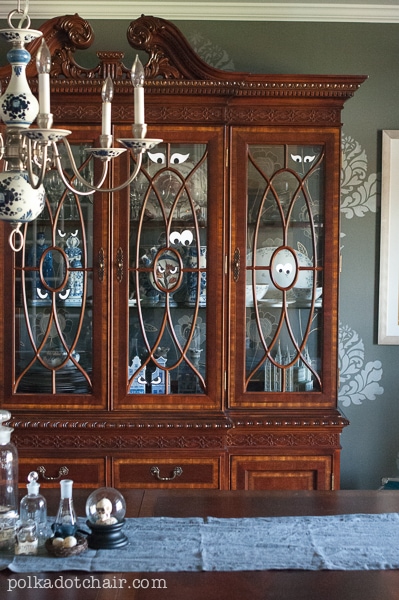 This "someone's watching me" china cabinet.  I thought it was a fun, but subtle way to scare our guests this halloween.  I love the fact that you might not notice it right away when you walk in the door, but later it may startle you!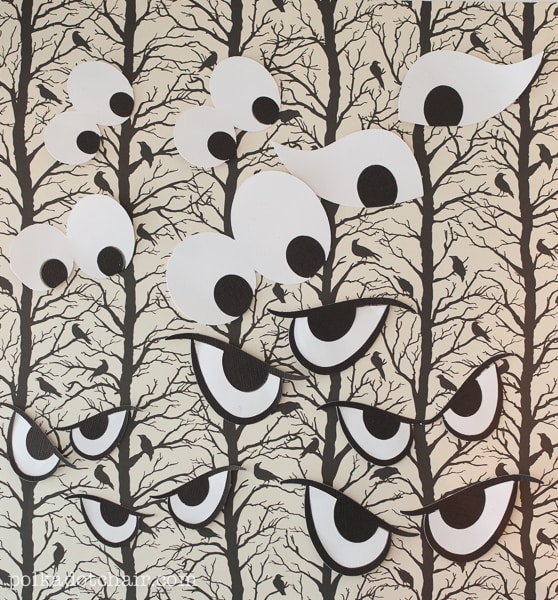 To do this, I cut out lots of eyes with my e-cutter.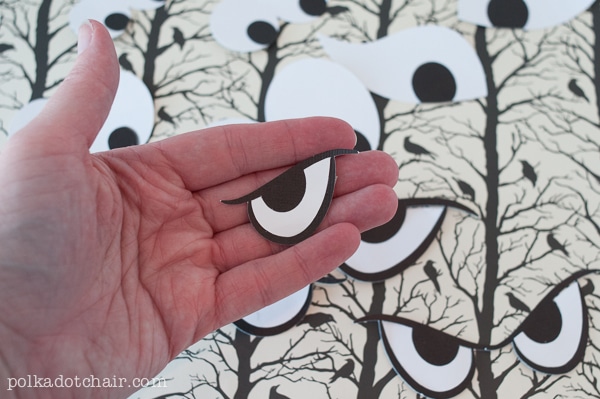 Then I just added a bit of adhesive to the back.  Since I'm applying the eyeballs to glass I didn't need to worry about what adhesive, it will just scrape off.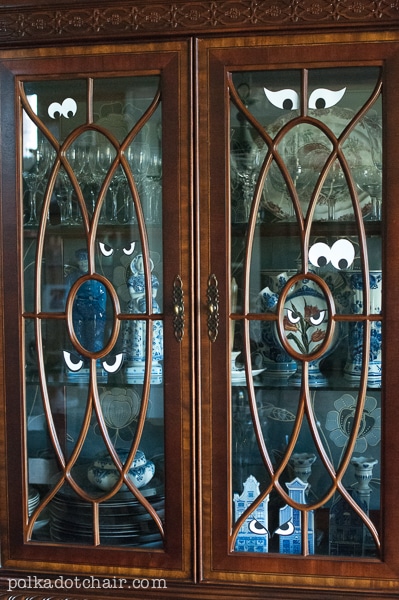 I then stuck them randomly all over my china cabinet!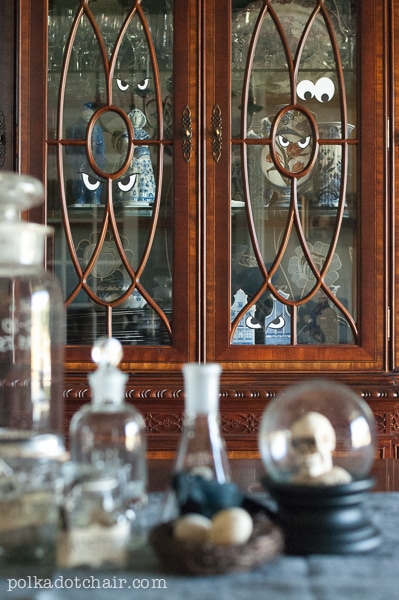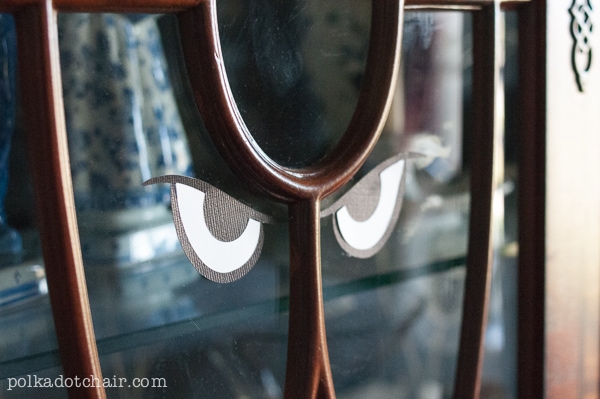 A fun, cheap and simple Halloween decoration!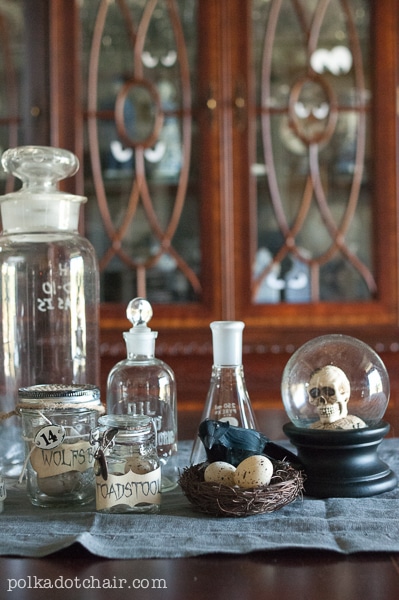 I love how they look with my Halloween Centerpiece from last year!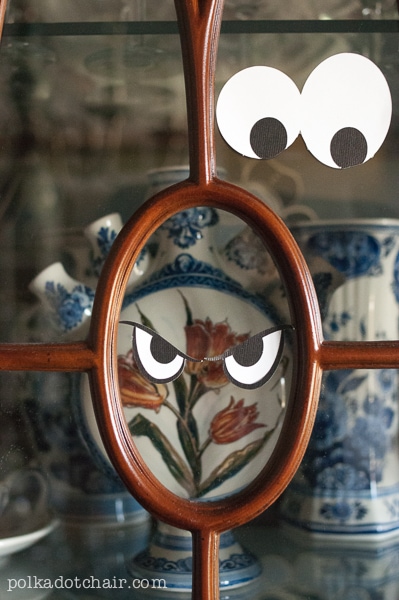 We're ready for a party, who's coming to dinner?
Connect with me:


blog: https://www.polkadotchair.com
twitter: @polkadotchair
Facebook: http://www.facebook.com/thePolkadotChair
Pinterest: http://www.pinterest.com/PolkadotChair