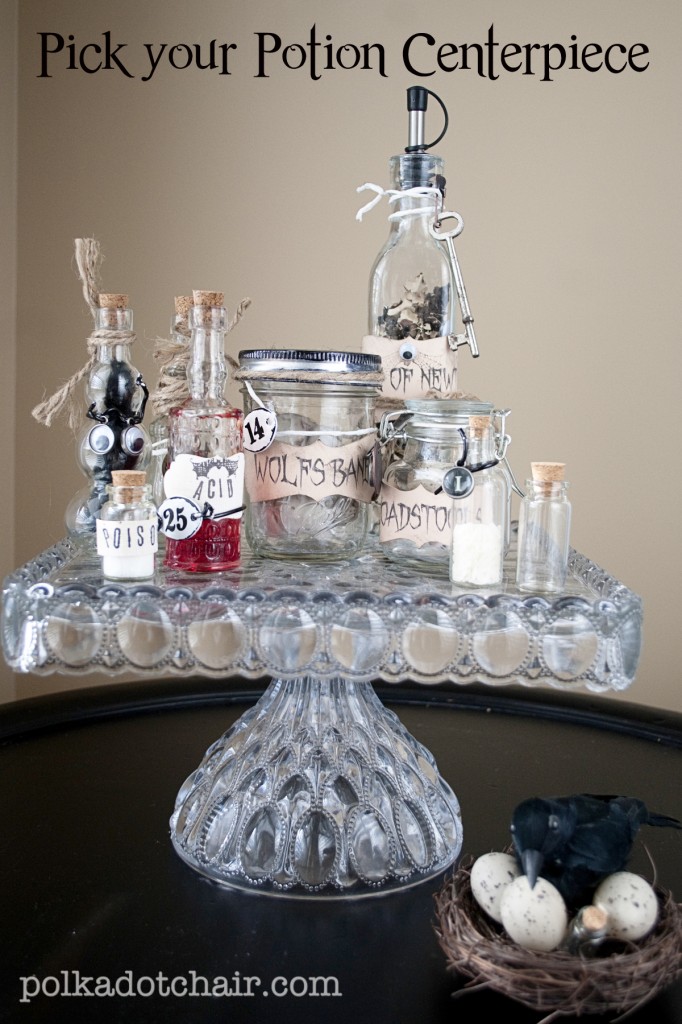 Recently Joann's Stores contacted me about reviewing some products and asked if I'd like to create a "Pick Your Potion" Centerpiece to add to my Halloween decor.  Of course I said yes, as you probably know I LOVE decorating for Halloween and I love my local Joann's store!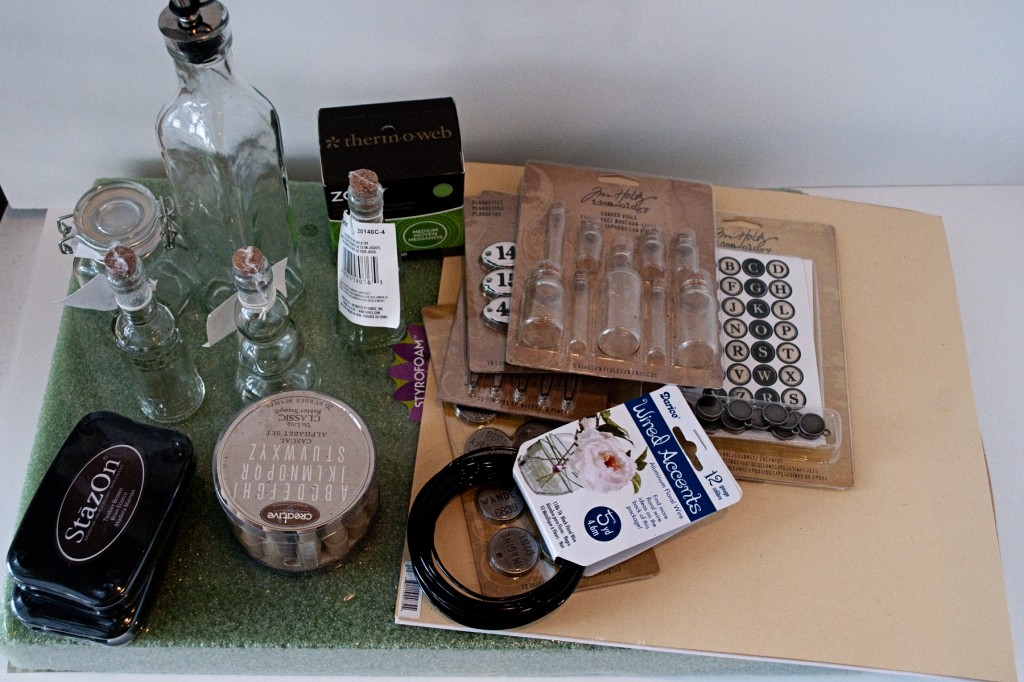 A week or so ago a GIANT box arrived at my doorstep full of fun things to create the centerpiece with.  Joann's provided the instructions but asked us each to add our own special "twist" to the project.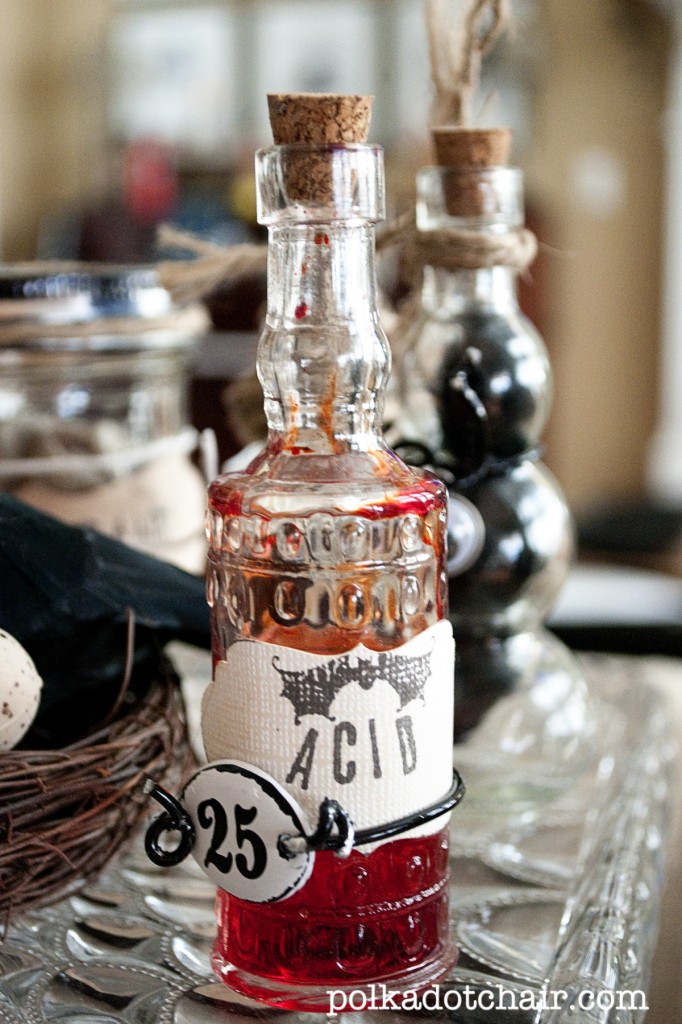 They included a Styrofoam rectangle to stage our centerpiece on, which I thought was genius!  You could then easily move your display around as you like. Plus when you got it out for the next Halloween, everything would be in the same place, no trying to remember how you put it together the year before.
At the last minute, I decided to stage mine on a crystal cake stand instead.  I thought it would be fun and different use of  a cake stand.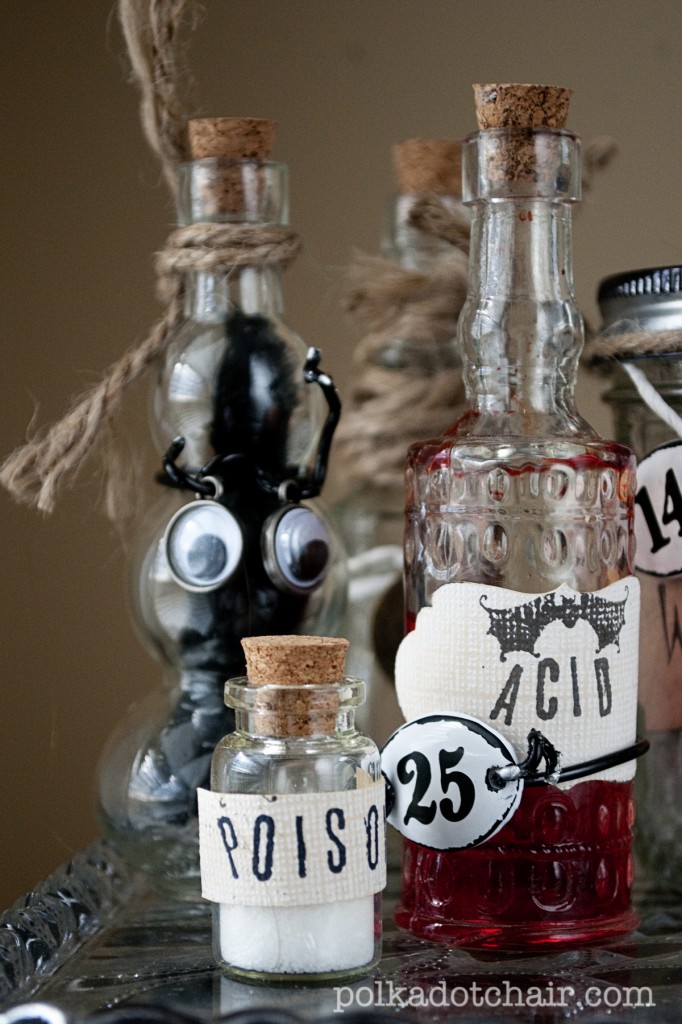 Creating the centerpiece was easy. I simply filled the glass bottles with things I had at home (salt, water with food coloring, feathers, rice & some lichen that Joann's provided).  Then decorated the outside of the bottles.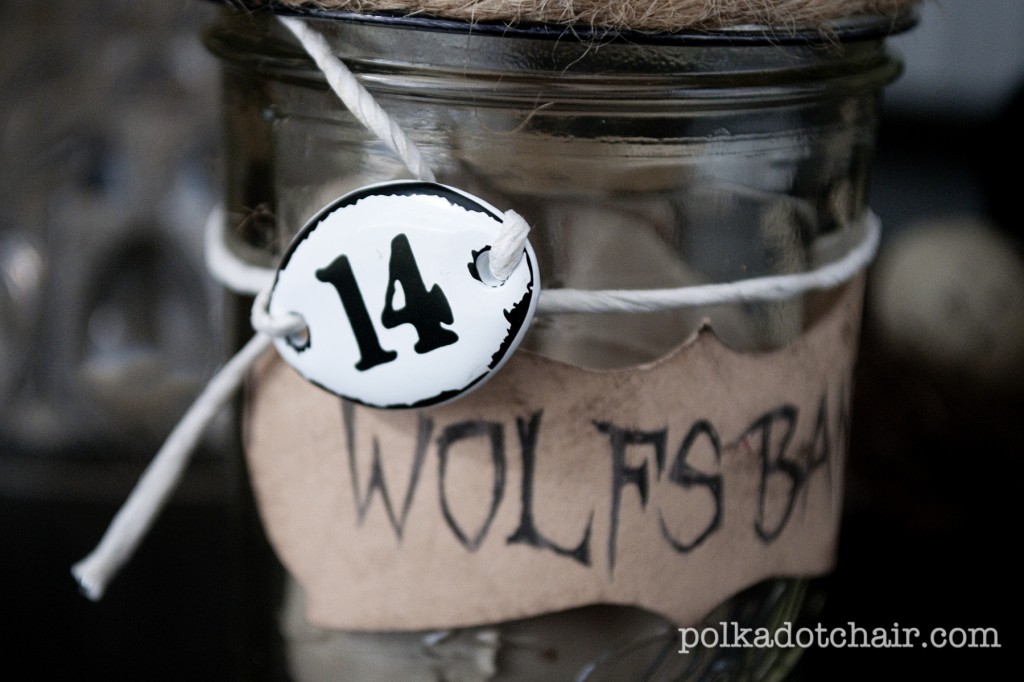 Some of the labels I created on my computer then just printed and cut out,  and some I stamped using the letter stamps that were sent to me.  To give everything a distressed look, I dragged all the labels through the StazOn black inkpad.
StazOn is really cool because it's an ink you can use with glass and metal and it doesn't smudge.  I used it here to distress the lid of my canning jar a bit.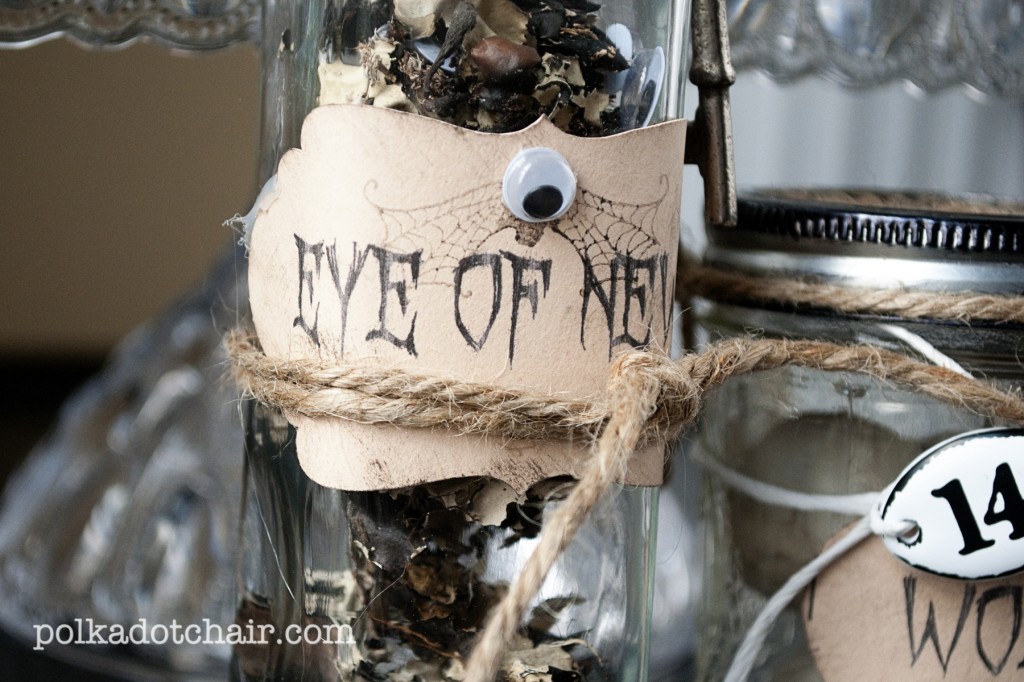 I also used some googly eyes… a favorite of mine for Halloween to decorate a few of the jars.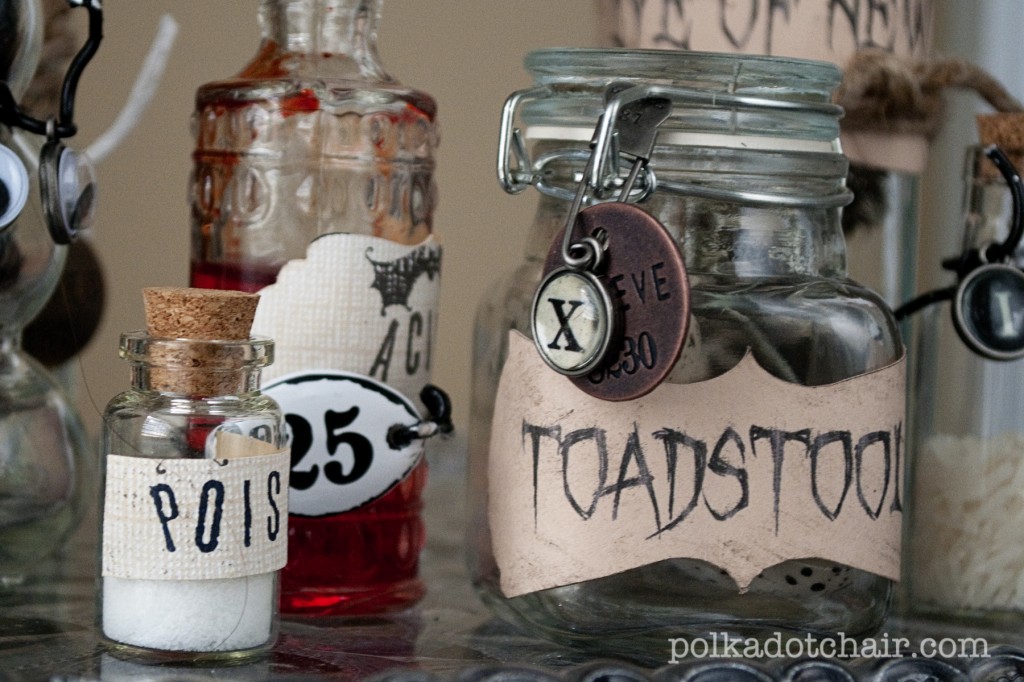 The Tim Holtz embellishments added a fun touch.  I  just attached them using wire and twine to the jars.
Joann's has generously offered a PRINTABLE coupon for you guys to use!!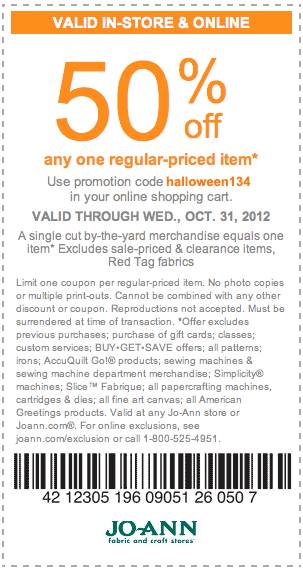 You can use it ONLINE OR IN STORES!!  If you'd like to use it online, here are the link to their crafts, fabric and scrapbooking supplies.
I don't know about you, but a last minute trip to get a few supplies to finish our Halloween costumes is in order.  The coupon expires at the end of the month.
ONE LAST THING! Joann's is also giving a lucky reader a
$50 Gift Certificate!
To enter, just let me know, what's next on your creative "to do" list.  For me it's time to put away all of the Halloween supplies and concentrate on Thanksgiving and Christmas.  I've got a few projects percolating in my head right now.
Giveaway goes until Monday October 22nd at midnight eastern time.
*Disclosure: I was compensated to write this post in the form of a JoAnn's gift card. Regardless, all opinions are 100% mine.