I'm always on the hunt for new ideas for Easter Dresses, so I've rounded up 50 great Easter Dress Patterns for Girls. I've broken the list down into two categories, dresses made from purchased patterns and dresses with free dress sewing patterns. Enjoy!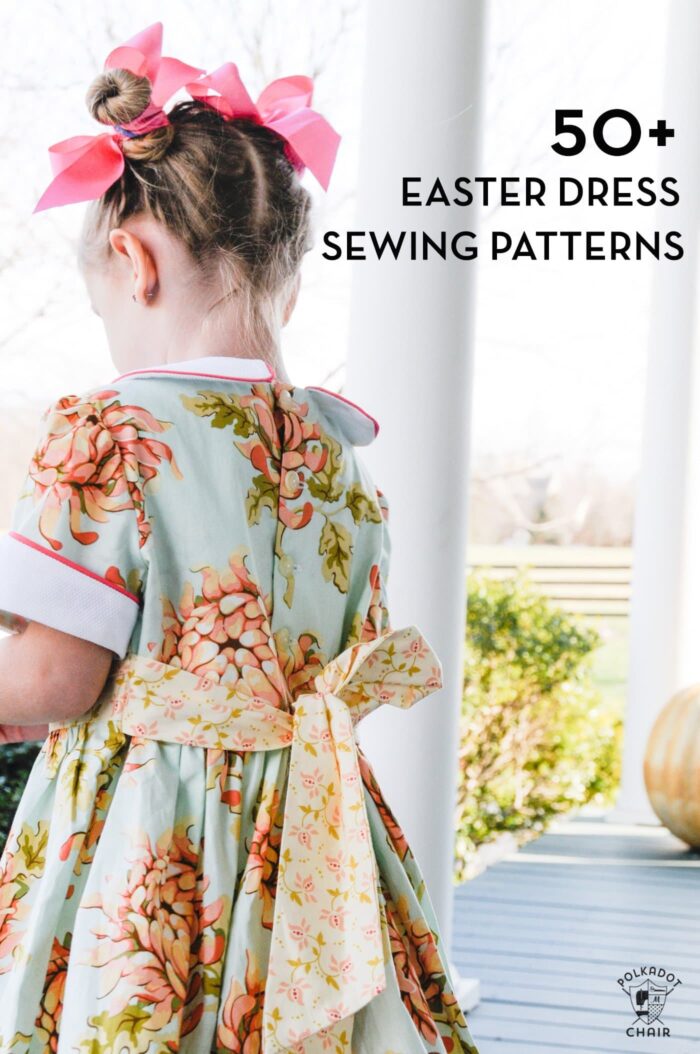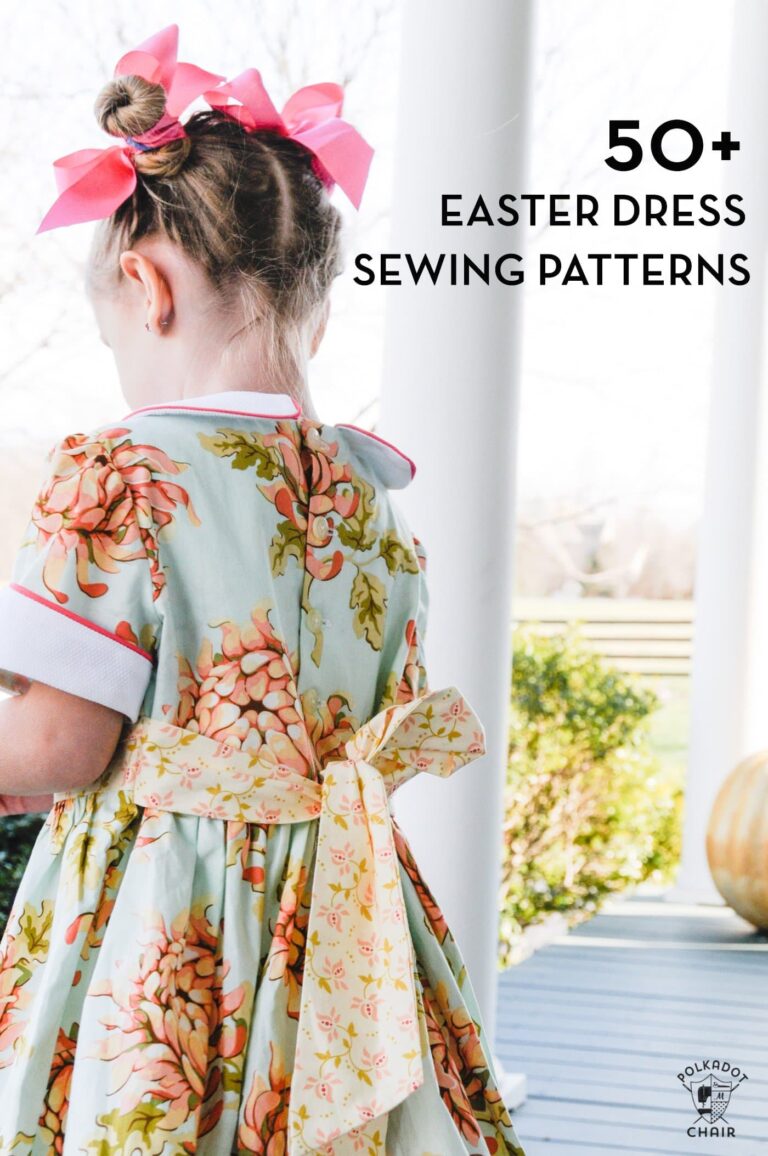 There's a running joke in my house that if it's the night before Easter, I'm holed away in my sewing room frantically trying to finish up my girl's Easter Dresses. I have YET one year to finish early.
Sewing Easter Dresses for my girls has always been one of my ALL TIME favorite sewing projects, I've done it for 18 years now and think I'll never tire of it.
(the dress in the photo above is Vogue 7958 made from Heather Bailey Freshcut Fabric)
50+ Easter Dresses to Sew for Girls
I'm sharing with you more than 50 ideas for Easter Dresses for girls that you can sew. Each of the items on this list is a finished dress and includes information about the patterns used to create the dresses. Many of these dresses were made a few years ago and the exact fabric used may no longer be available but you should be able to find a fabric with a similar aesthetic easily.
The list is broken down into two categories. Dresses with made from purchased sewing patterns and dresses made from free dress tutorials.
Table of Contents
Many of the girls dress patterns below, below I have sewn myself. If you click the links it will take you either to the dress I made or to the pattern itself. Many of these dresses have also been shared by some of my favorite sewing blogs.
If it is a dress that I have made I share in the related post my observations, tips, and ideas for sewing that particular dress pattern.
Girls Dress Sewing Patterns to Purchase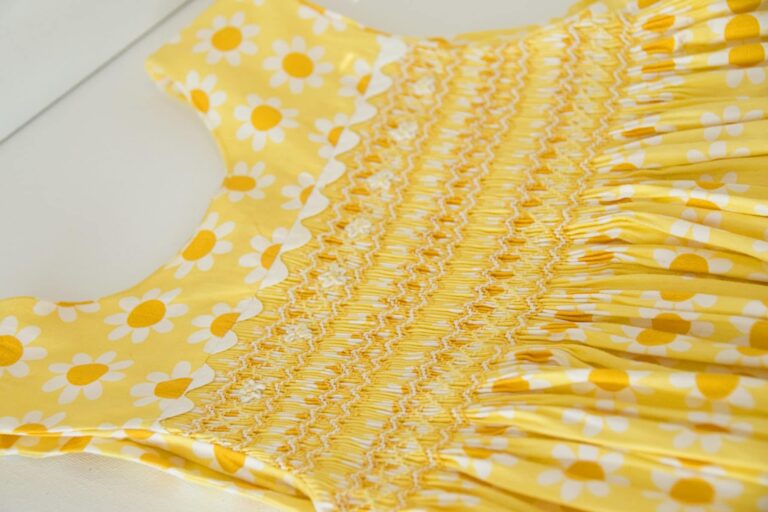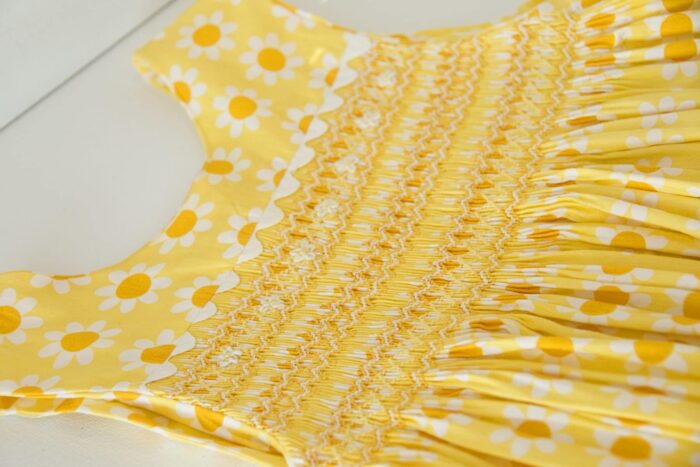 1. Yellow Daisies Smocked Dress sewn by Polka Dot Chair . The pattern is Mary Dee by Children's Corner. Smocking plate info is unknown.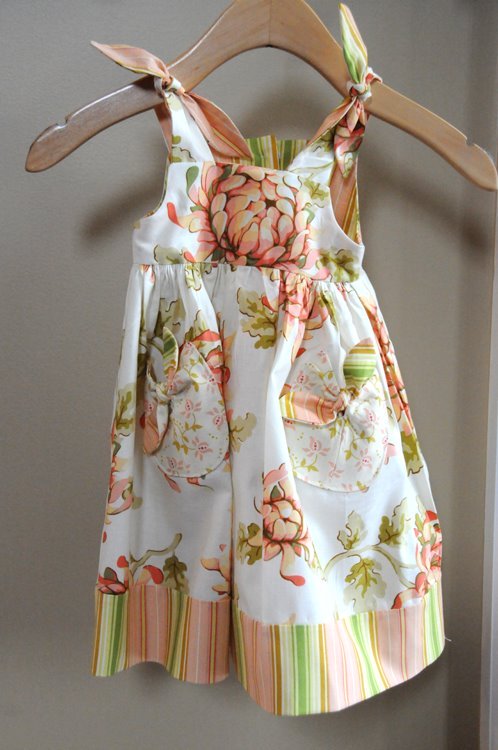 2. Kristin's Sundress pattern made for a baby at Polka Dot Chair – this pattern is no longer in print, but the Forget Me Knot Pattern (linked here) is very similar.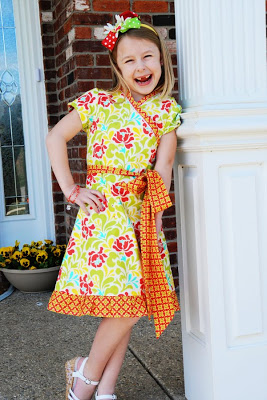 3. Children's Corner Macy Dress sewn example above.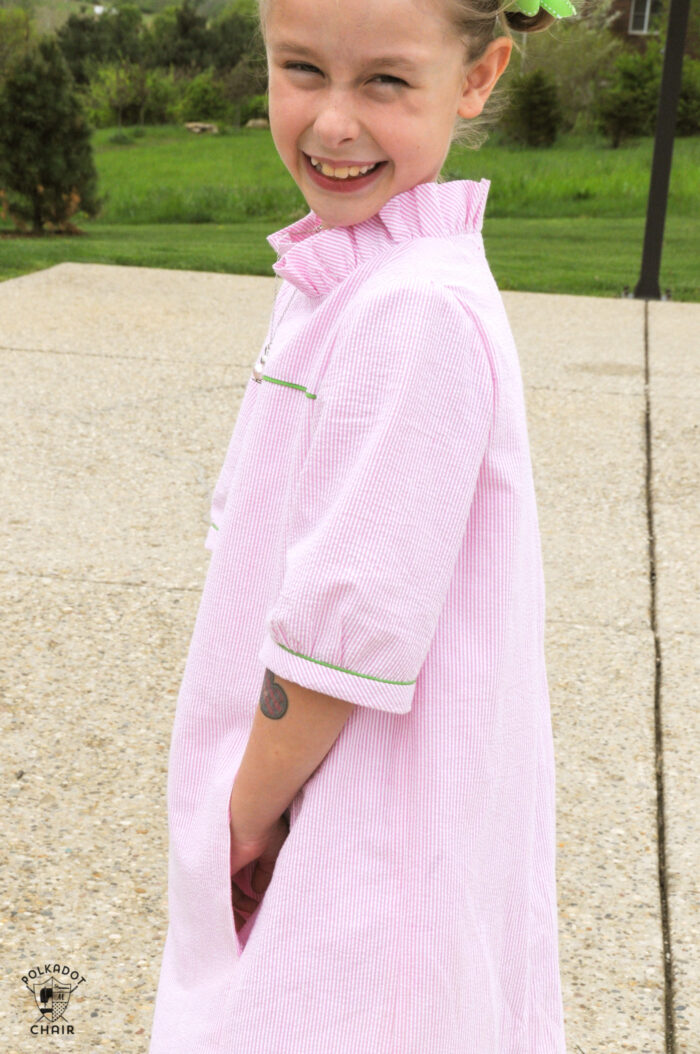 4. Pink Seersucker Dress from Oliver +S School Photo Dress Pattern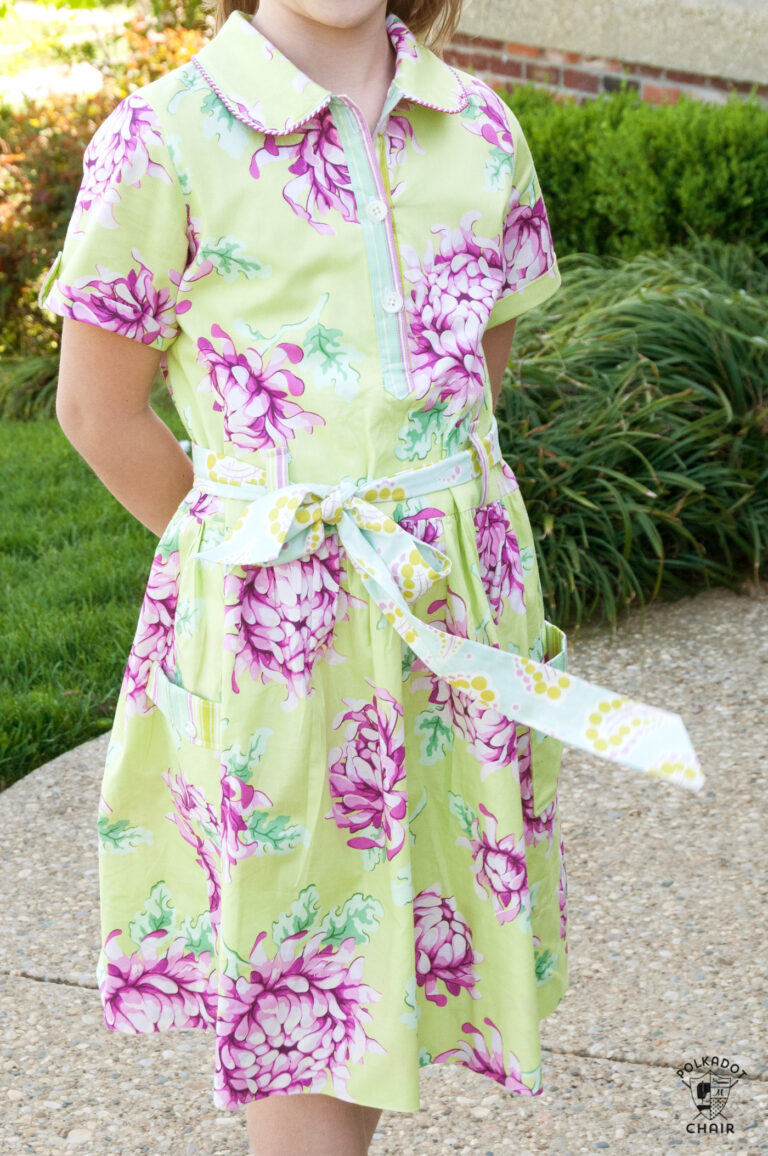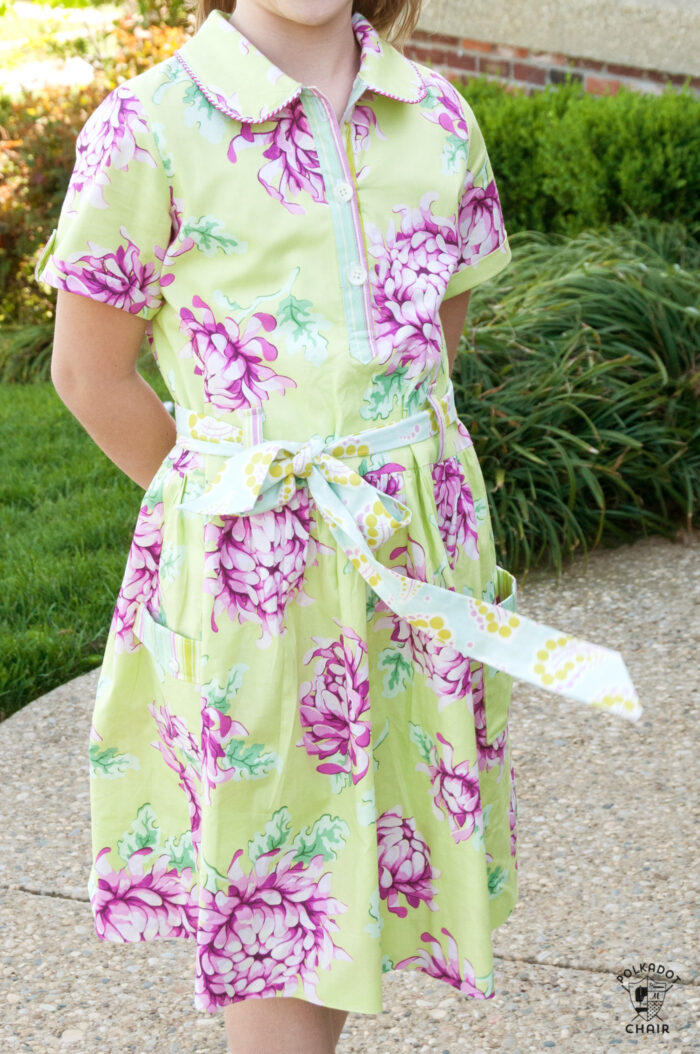 4. Oliver + S Jump Rope Easter Dress; sewn example Polka Dot Chair
5. LOTS of smocked dress ideas at Polka Dot Chair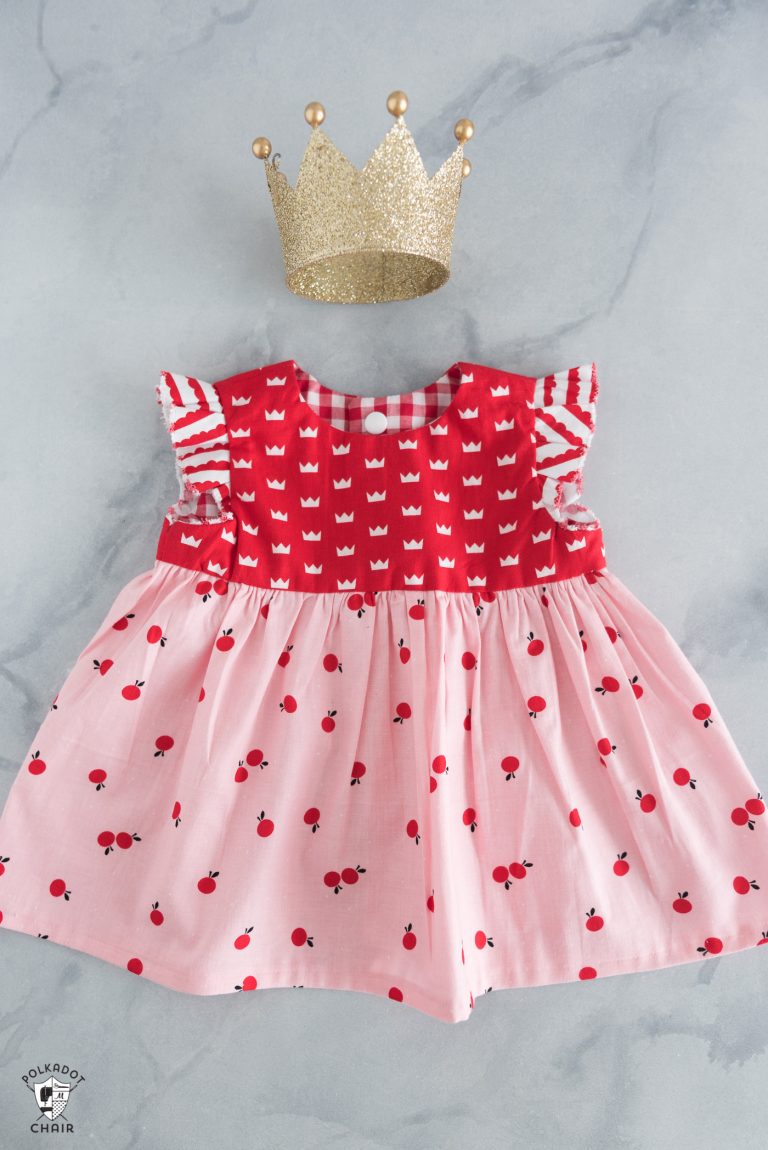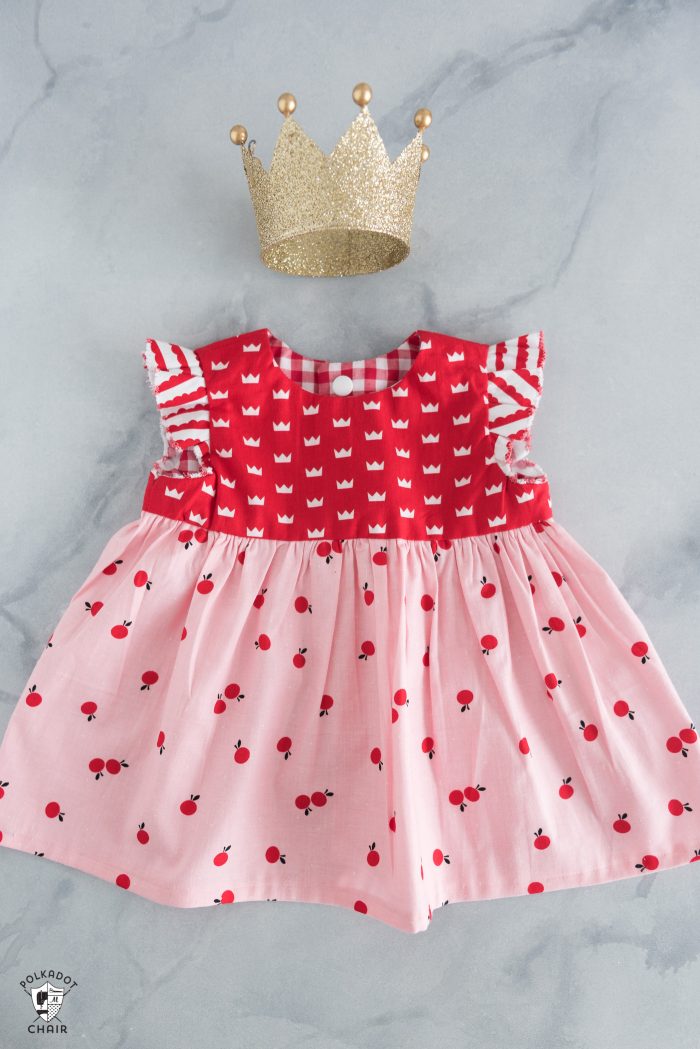 6. Geranium Dress Sewn with Red & Pink Fabric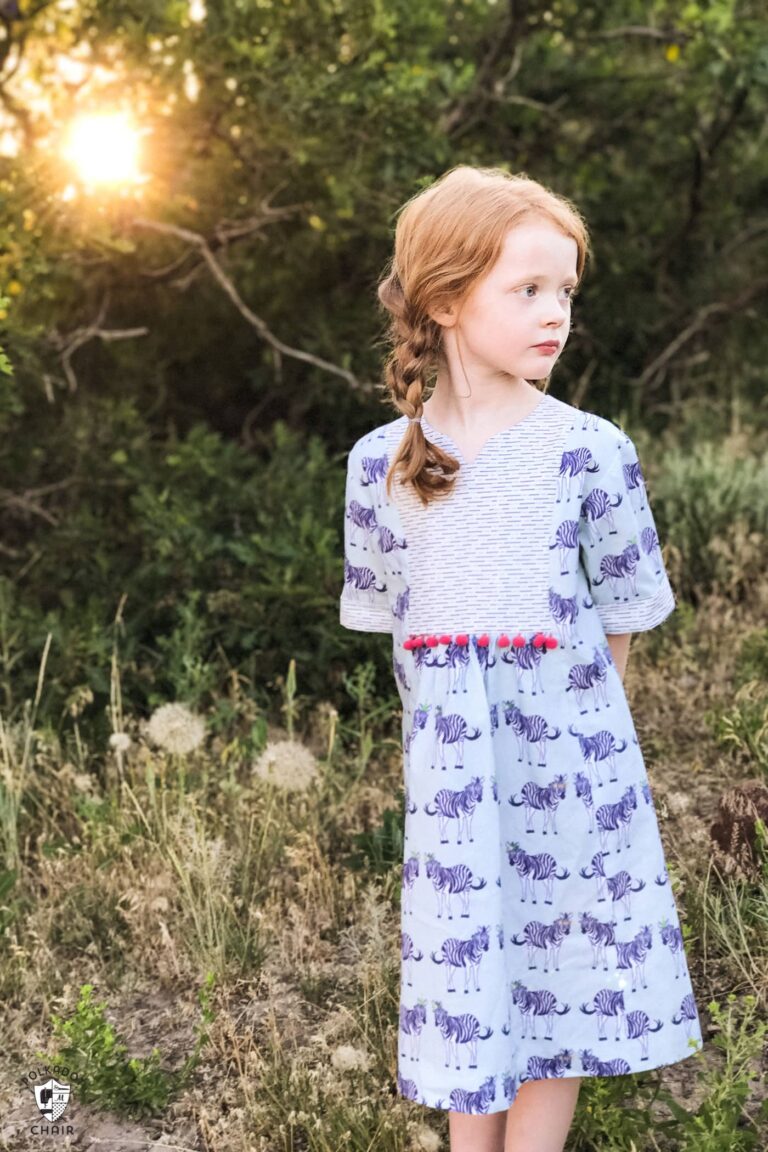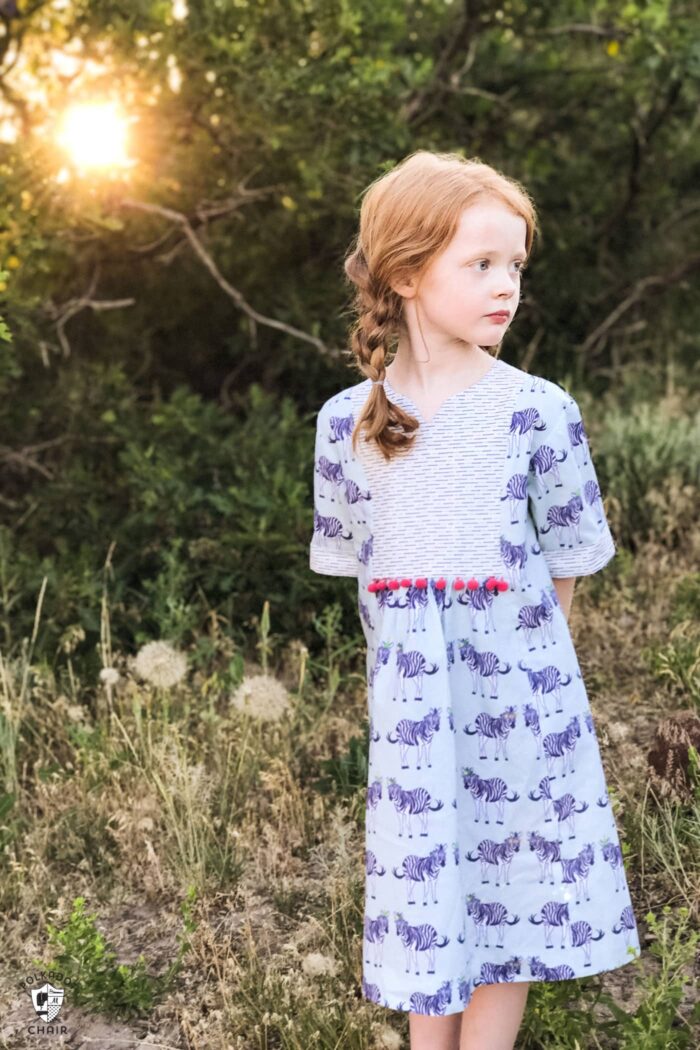 7. Oliver +S Hide and Seek Dress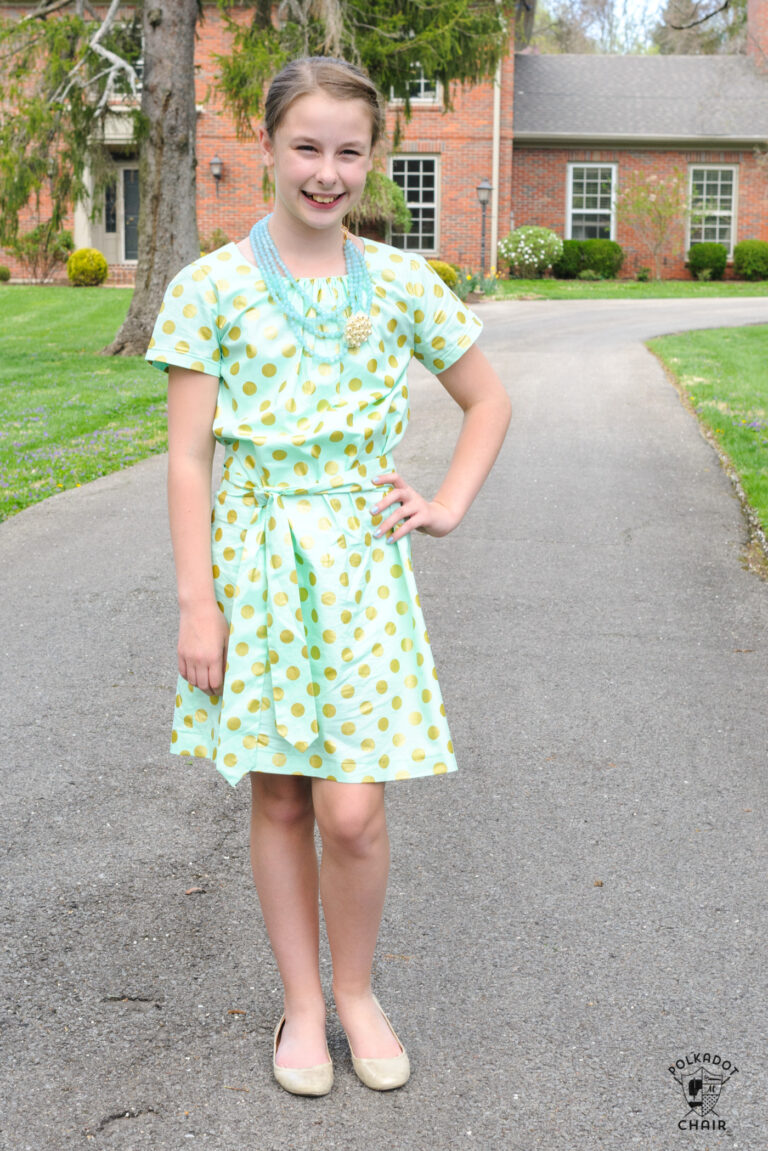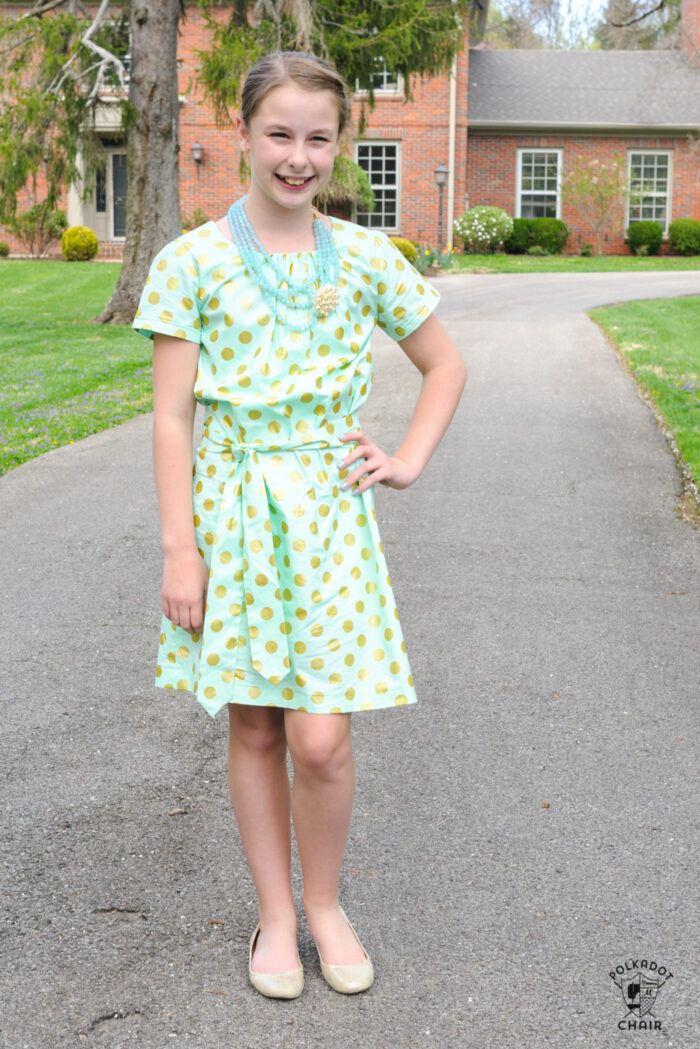 8. Polka Dot Easter Dress from McCalls 6882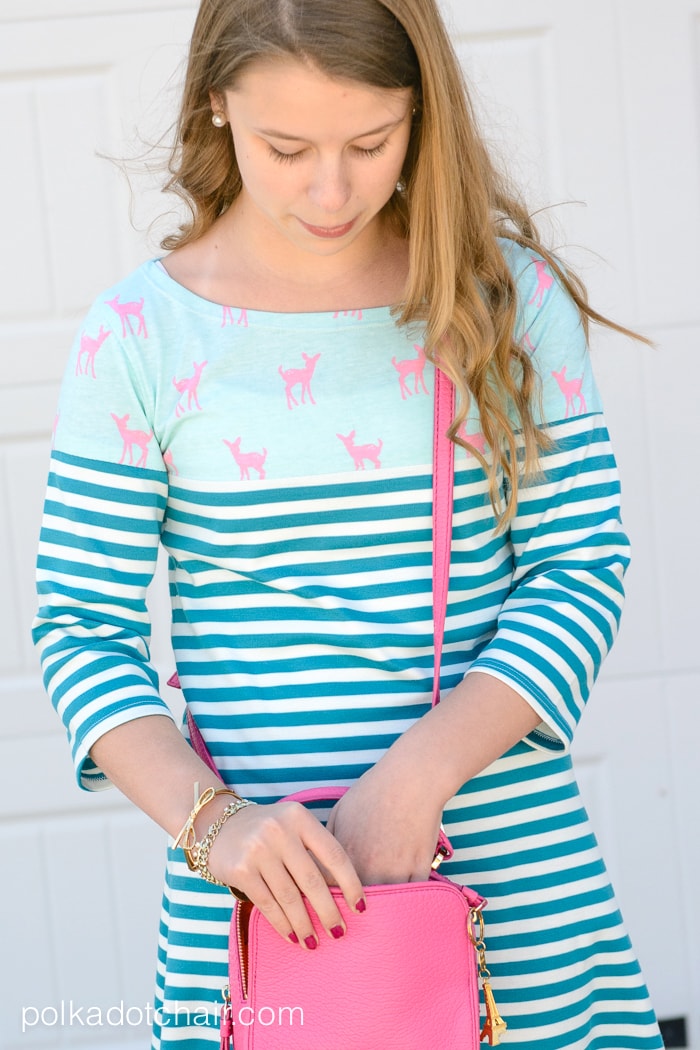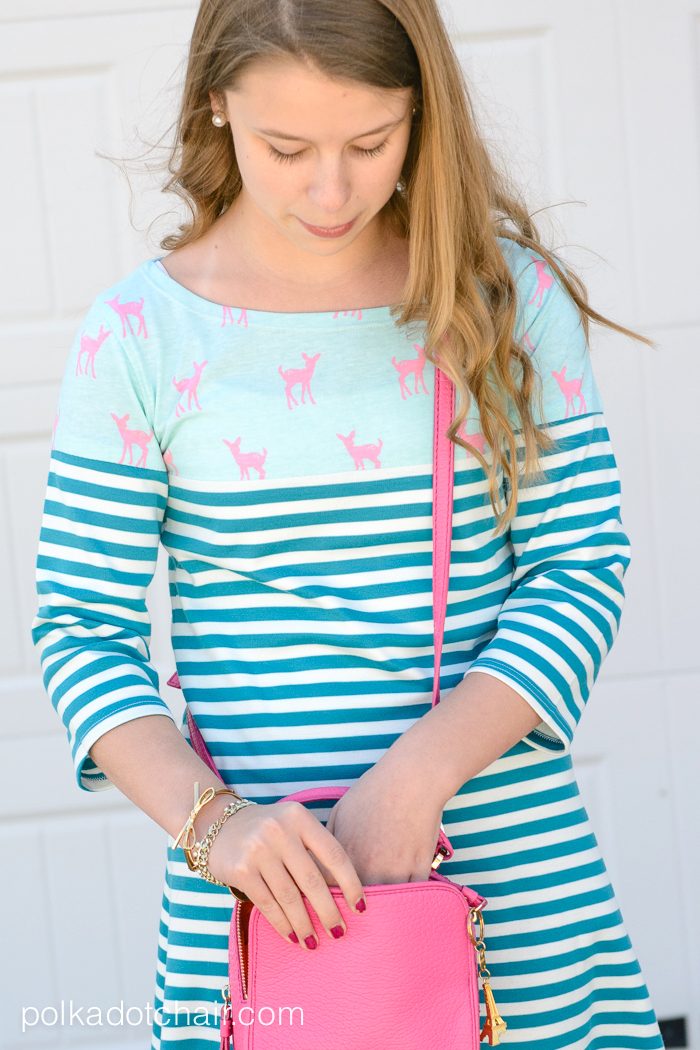 9. Coco Dress pattern by Tilly & The Buttons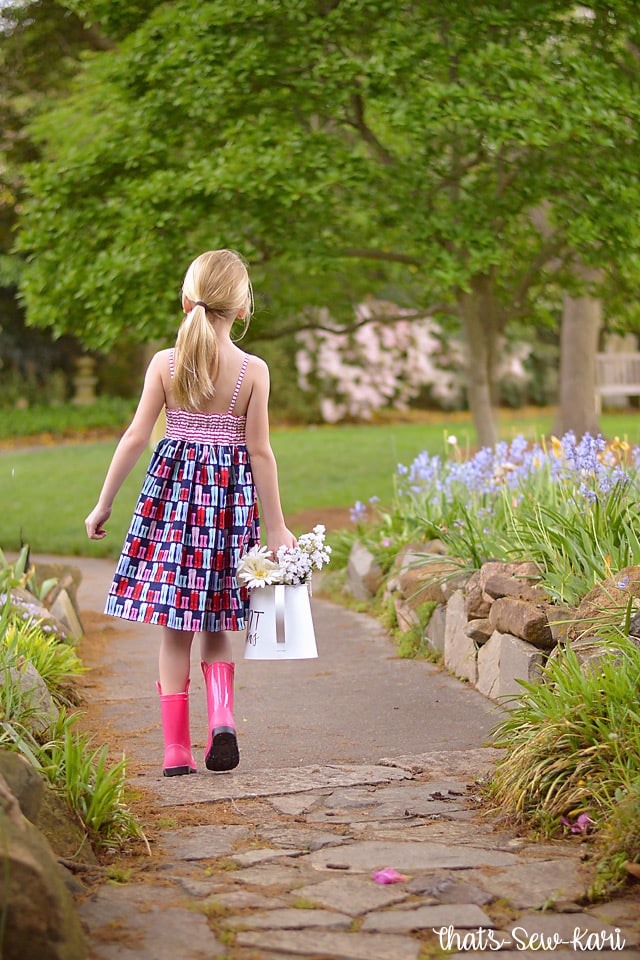 10. Augusta Dress Sew with Fox Farm Fabric by That's Sew Kari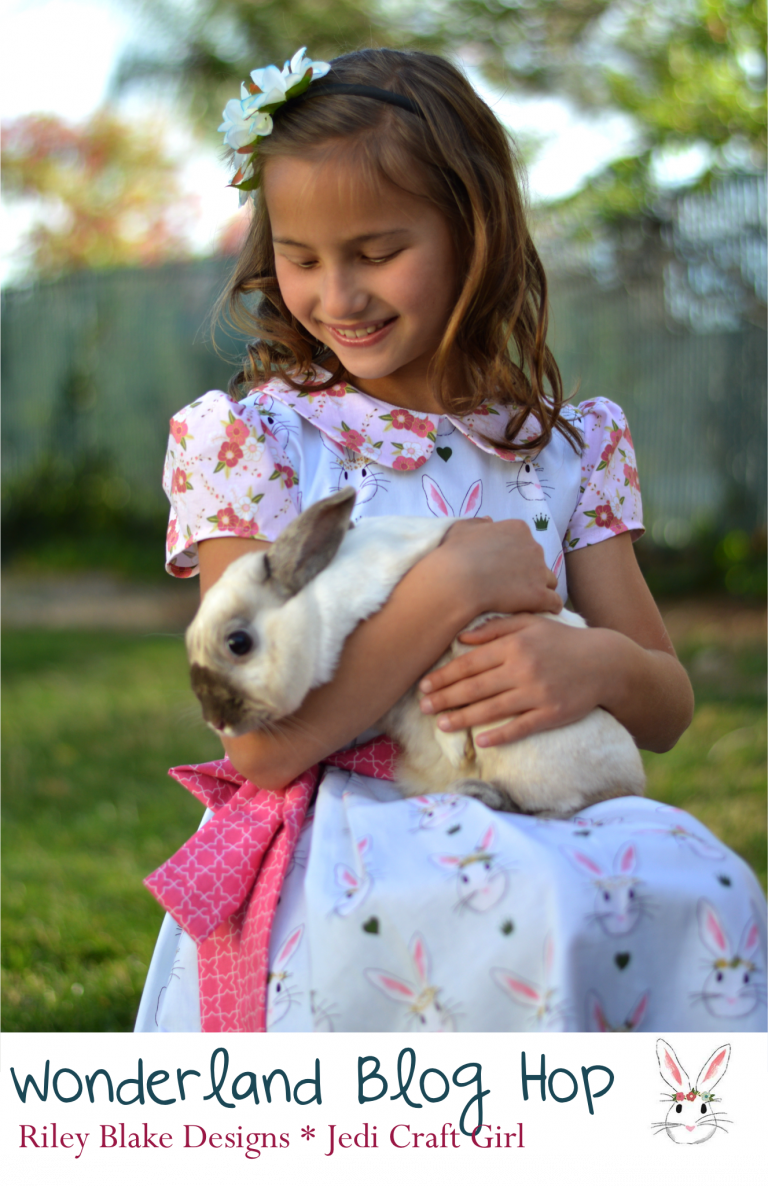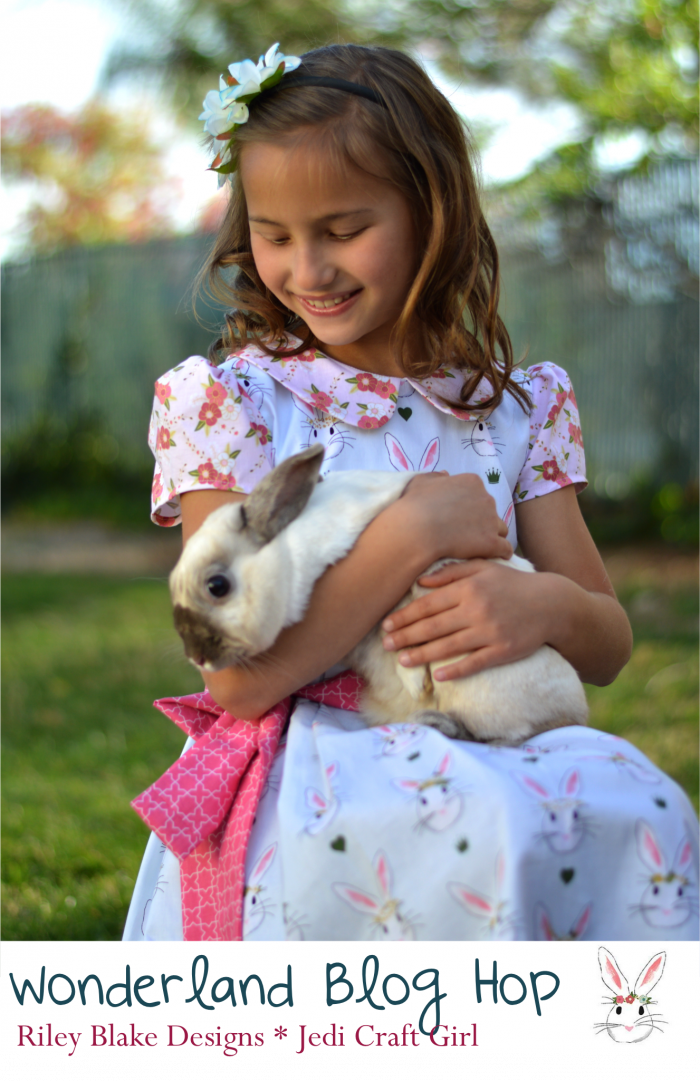 11. Wonderland Easter Dresses by Jedi Craft Girl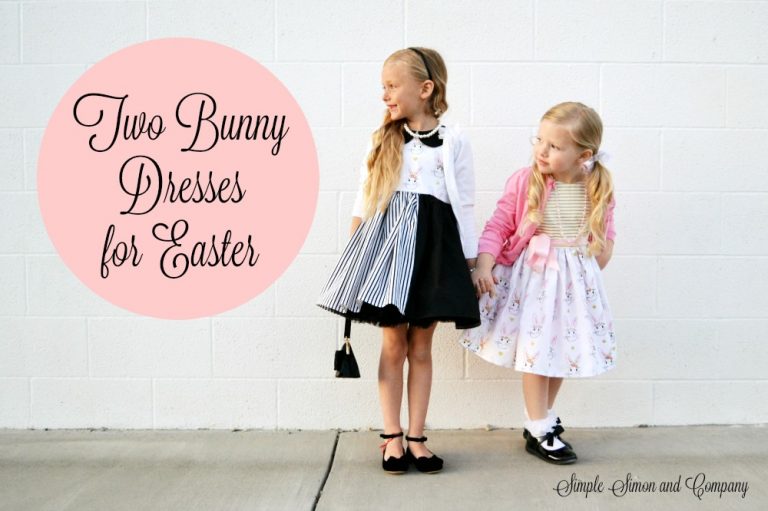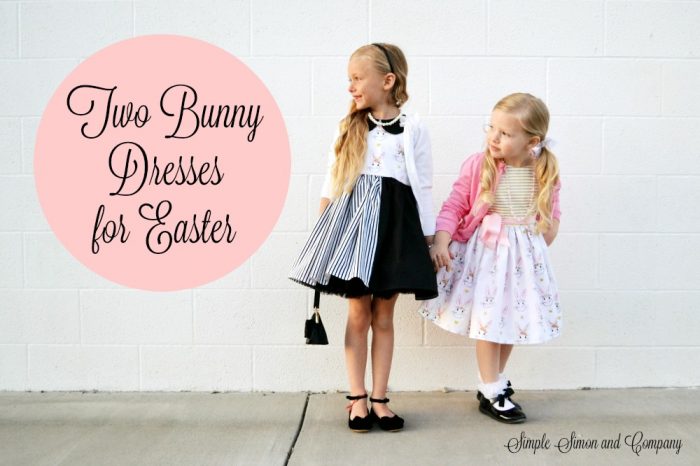 12. Bunny Dresses by Simple Simon & Co.
13. Fort Firefly Roller Skate Dress at CINO
14. Sadie's Roller Skate Easter Dress at CINO
15. White Silk Easter Dress at Girl. Inspired.
16. Ruffled Chemise Pattern Easter Dresses at Aesthetic Nest
17. Cami Dress Pattern at Pauline Alice
18. Classic Vintage May Dress at the Cottage Mama
19. Rainbow Unicorn Dress at the Cottage Mama
20. Her Summer Dress at Girl. Inspired.
21. Roller Skate Dress Pattern at Oliver + S
22. Perfectly Pink Shift Dress at Simple Simon & Co.
23. Hide and Seek Dress with Kimono Fabric by Oliver + S
24. Oliver + S Garden Party Dress by Sanaeishida
25. Sundresses by See Kate Sew
26. Aspen Ruffle Dress by See Kate Sew
27. Miss Matilda Dress by Cottage Mama
Easter Dresses made from Free Tutorials
Note: This information is correct at the time of publishing. Things can change from time to time, check with the individual pattern makers if you have questions.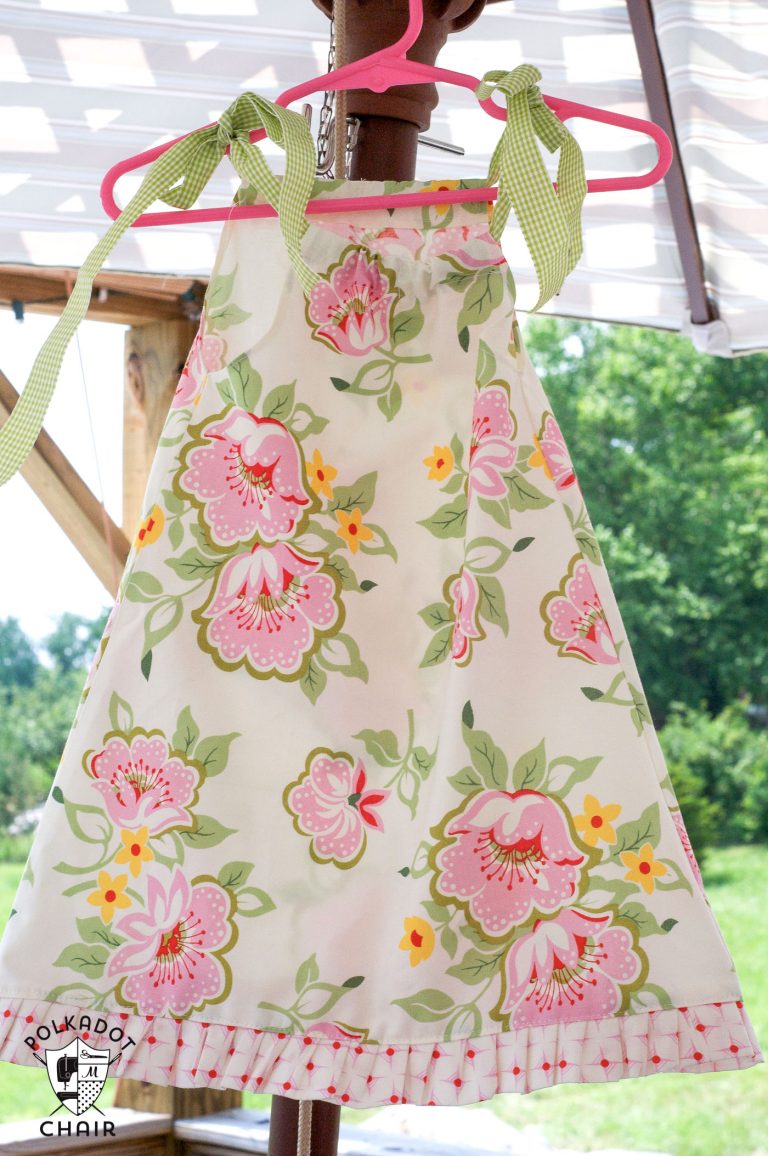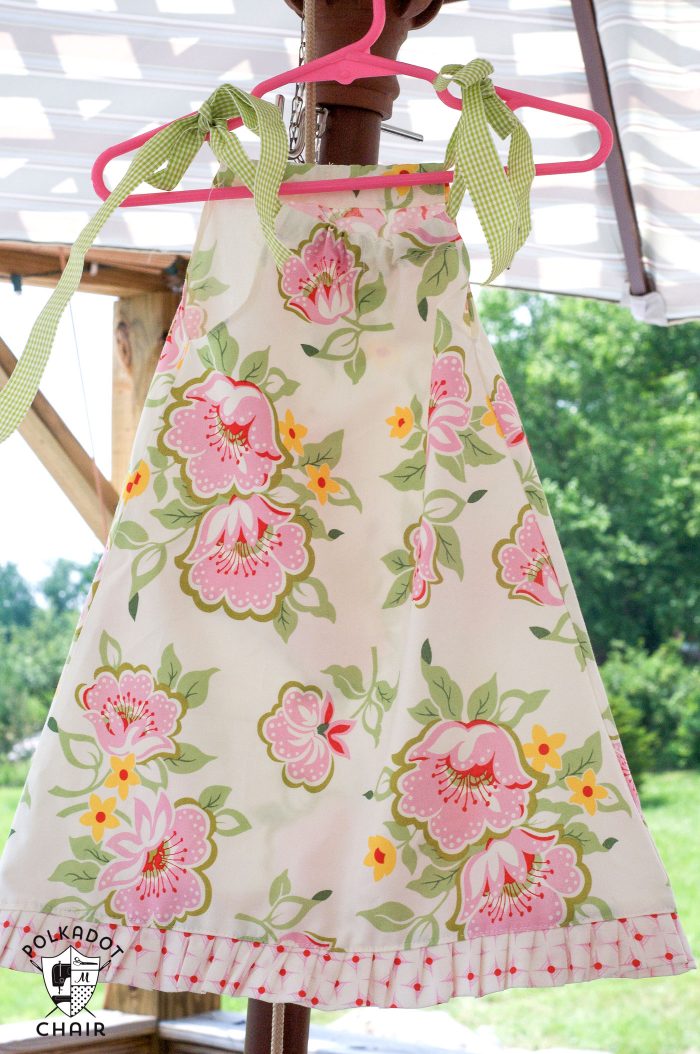 28. Fat Quarter Baby Dress at Polka Dot Chair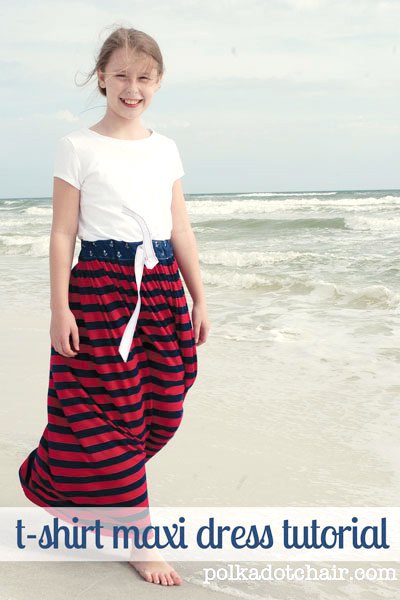 29. T-Shirt Maxi Dress Tutorial at Polka Dot Chair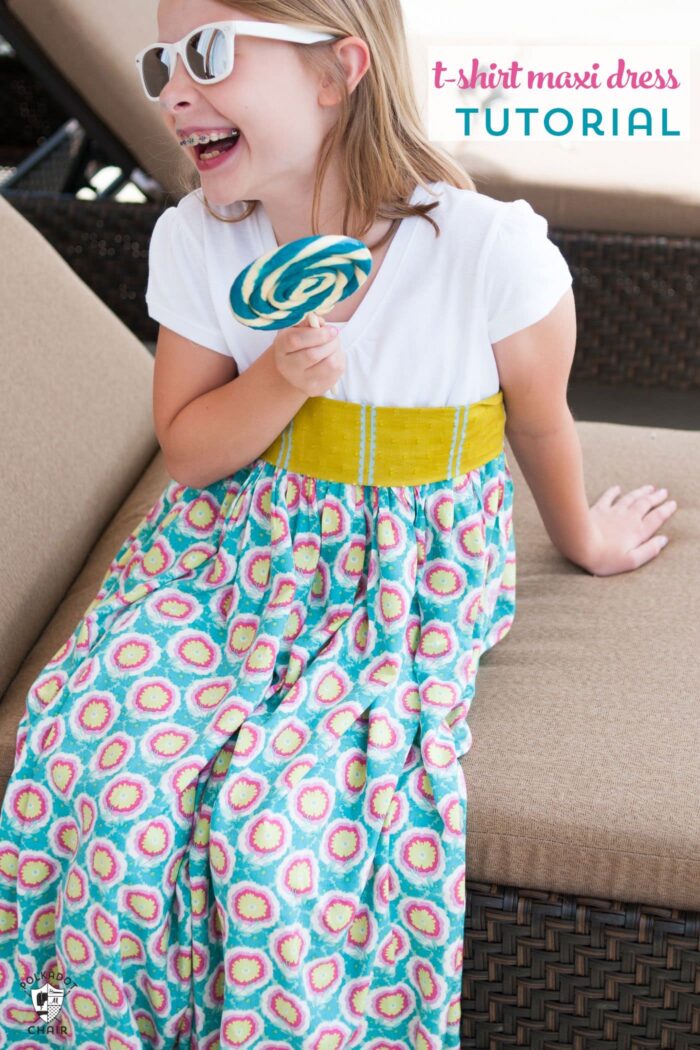 30. Summer Maxi Dress – T-shirt Refashion at Polka Dot Chair
31. Pillowcase Dress with a waistband (upcycled sheets) at Polka Dot Chair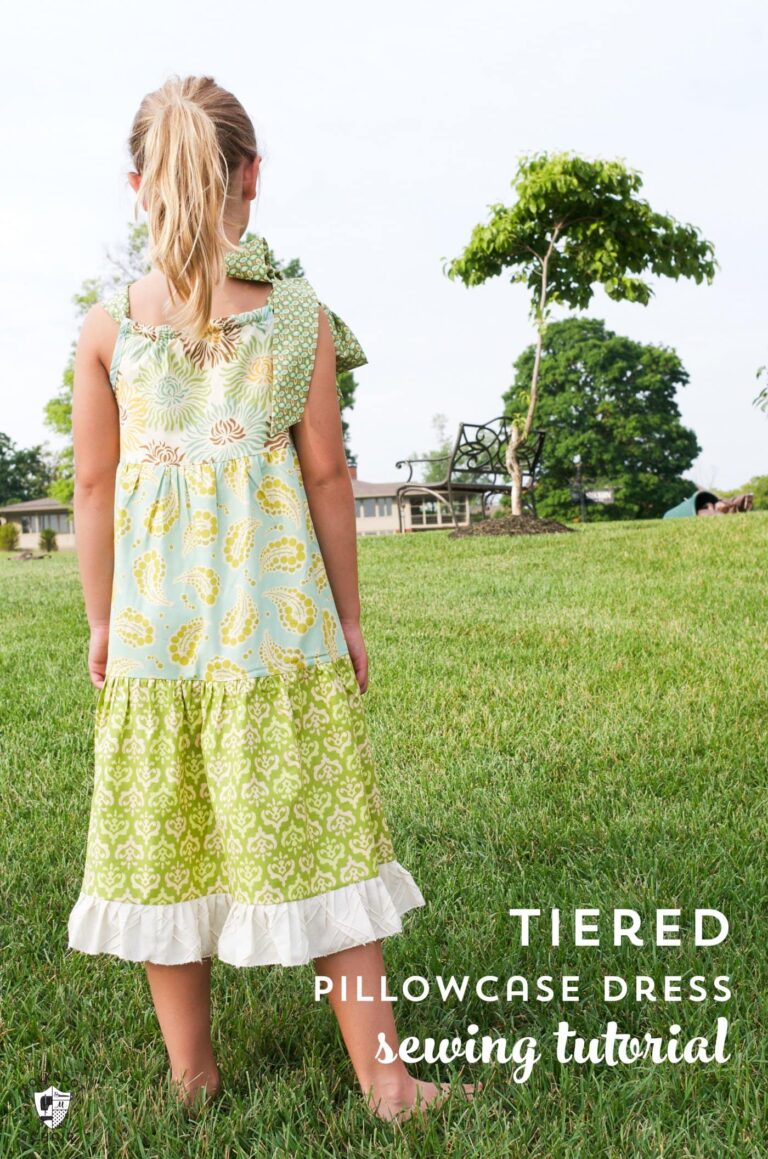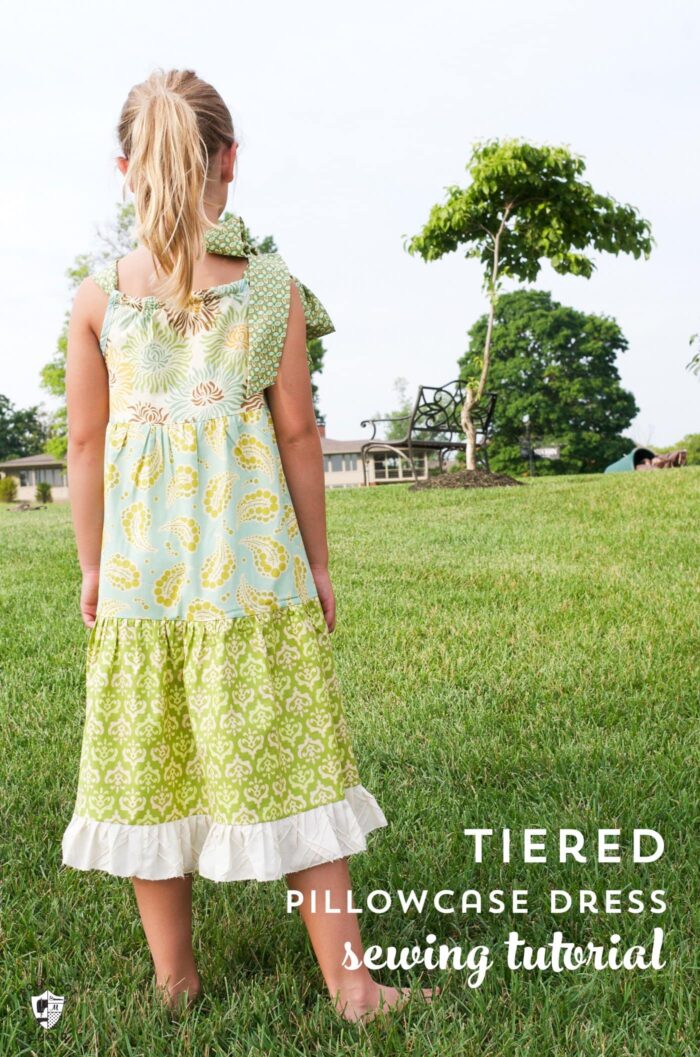 32. Tiered Pillowcase Dress at Polka Dot Chair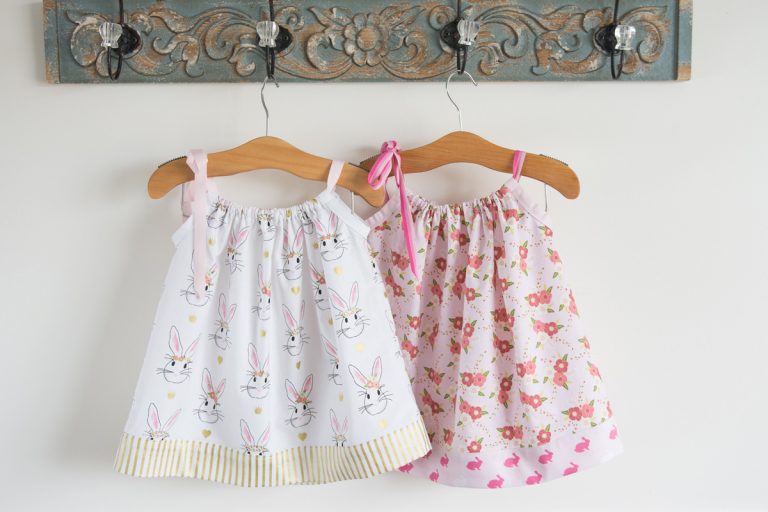 33. Simple Pillowcase Dress Tutorial with Multiple Size Chart
34. Fitzgerald in Lace Dress from Sewing in No Man's Land on Prudent Baby
36. The School Girl Jumper at Simple Simon & Co
37. 30 Minute Pleated Dress by Me Sew Crazy for Prudent Baby
38. Love in Paris Dress by Me Sew Crazy
39. Seersucker Easter Sunday Dress by Shwin&Shwin
40. Sunshine Dress by Skirt as a Top
41. The Party Dress at the Cottage Mama
42. Ruffle Dress by Un Petit Design
43. Layers of Sunshine Dress at iCandy Handmade
44. Girls Knit Tunic Tutorial at Scattered Thoughts
45. Smocked Gingham Sundress at ikat bag
46. The original Dad's Shirt to Little Girls Dress at Amazing Mae
47. Knot Dress Tutorial by the Cottage Mama
48. The Starboard Dress at Simple Simon & Co.
49. Vintage Sundress Pattern at Simple Simon & Co.
50. Vintage Holiday Dress Tutorial by Simple Simon & Co.
51. Easy Baby Summer Dress by See Kate Sew
52. Easy T-Shirt Dress Sewing Tutorial
53. First Day of School Dress @ Made
This post was first shared in '14 and has been updated with improved information and checked for accuracy.