I thought today I'd share with you 4 Thanksgiving Table Decorating Ideas, inspired by our family's Thanksgiving celebrations.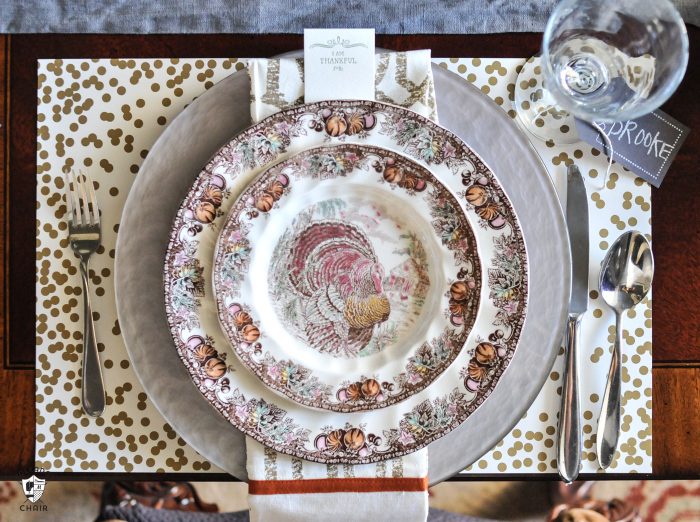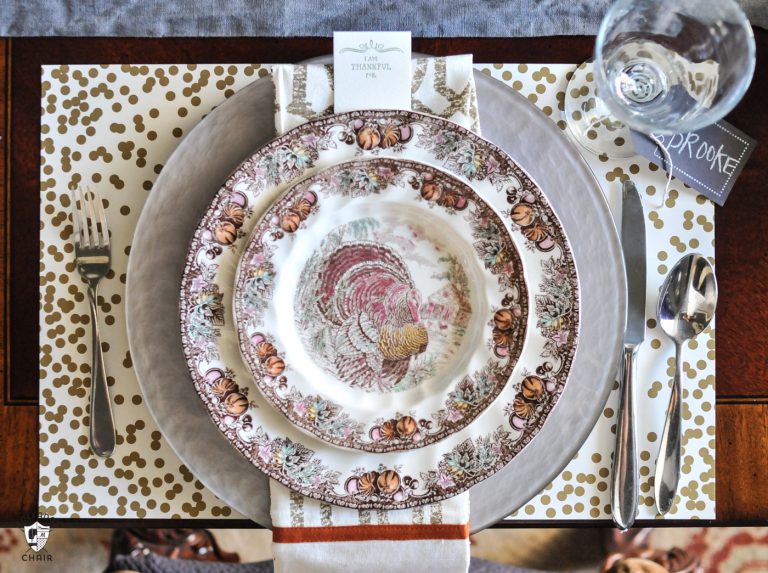 I hope that all of my US readers had a wonderful Thanksgiving! We were happy to celebrate with family and even happier that my college girl was able to come home for the week! Normally I always forget to take photos on Thanksgiving (I get all caught up in the prep and forget) but this year I was determined to stop and take some pictures. I thought I'd share with you some Thanksgiving Table Ideas by showing you what I came up with this year. This post contains affiliate links.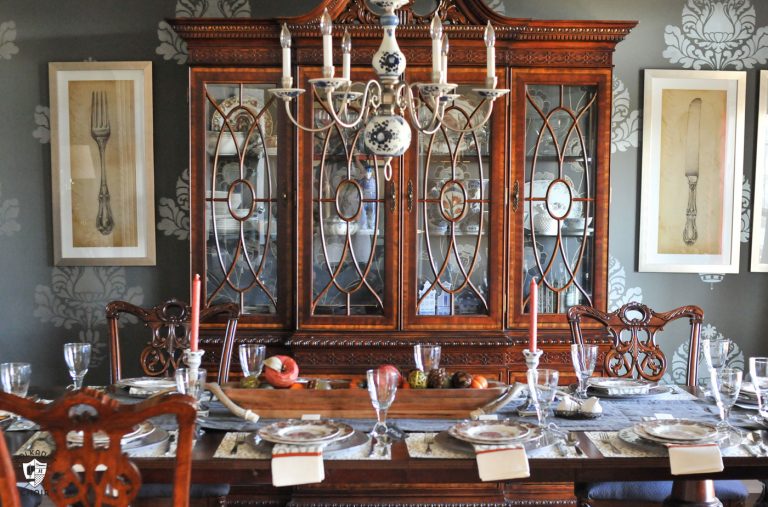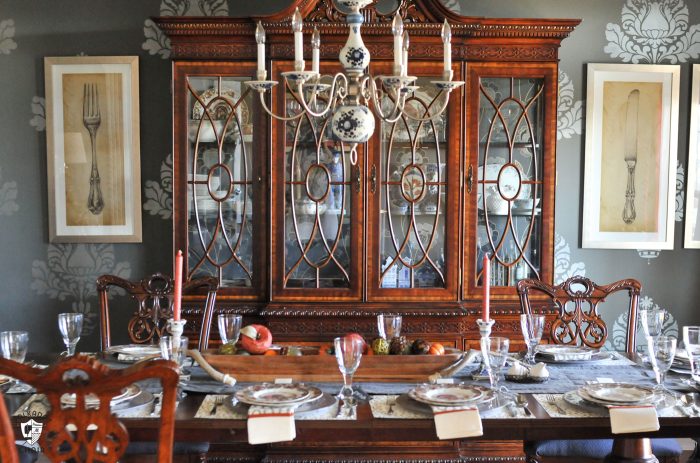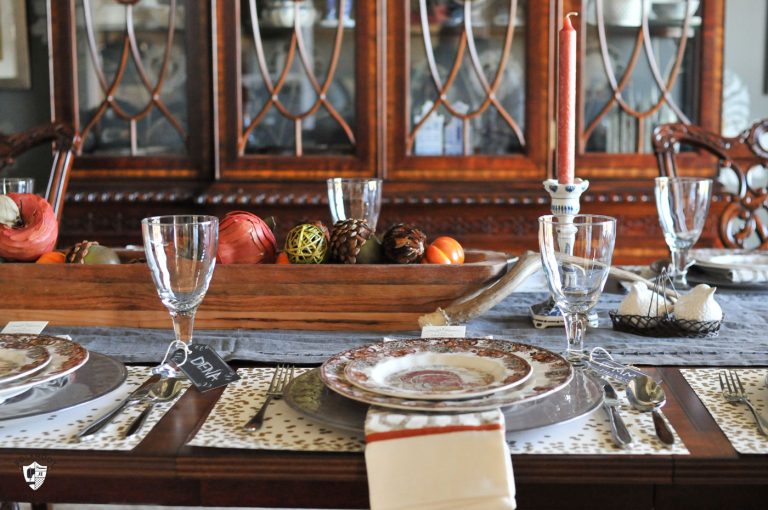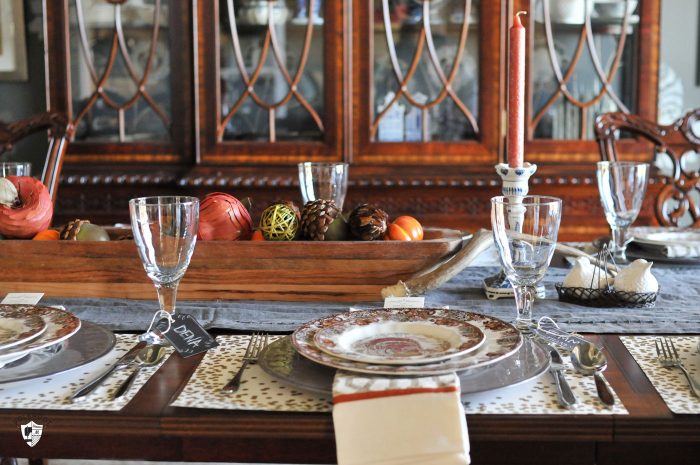 (more info about the stencils on our Dining Room walls can be found HERE)
The week before Thanksgiving I decided to repaint 2 pieces of my dining room furniture (not the best idea I've ever had) so it seemed like I was scrambling at the last minute to throw the house together (because I was). However, I'm so happy with how the furniture turned out I'll be sure to share it with you soon.
1. Add a Conversation Prompt
Add an "I'm Thankful For" prompt to each place setting. It's a great conversation starter, and a fun way to remind everyone what the Holiday is all about.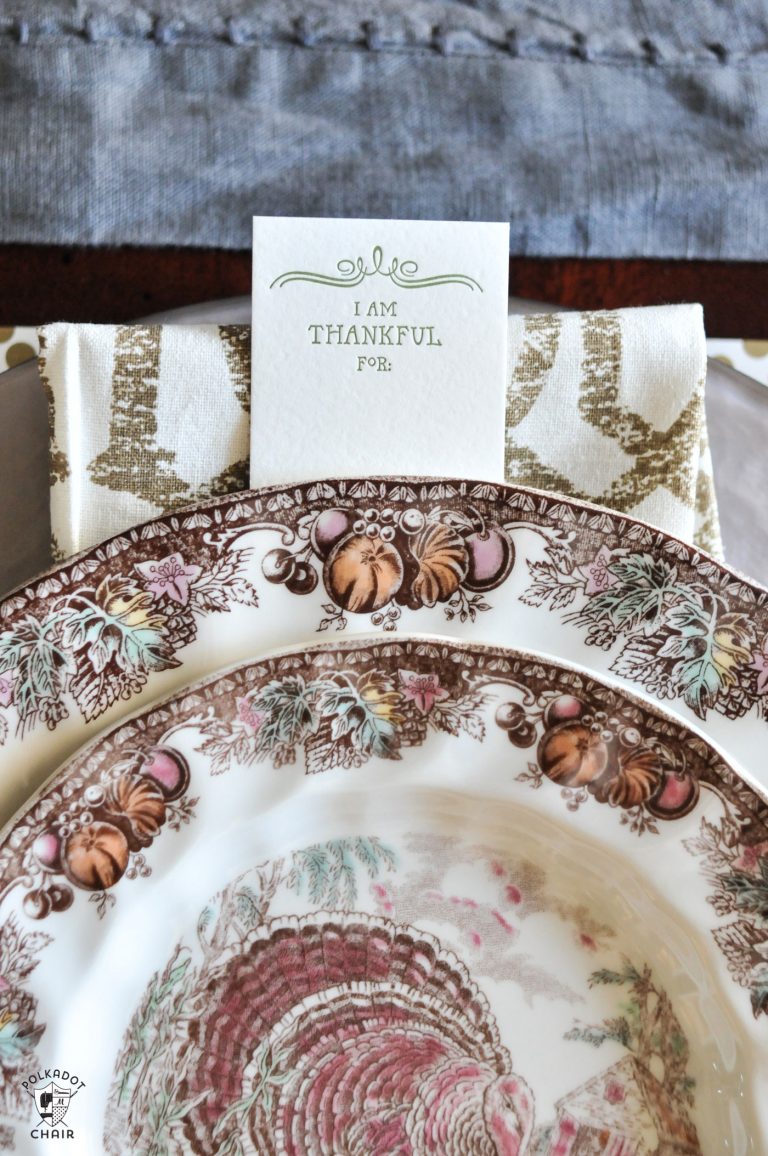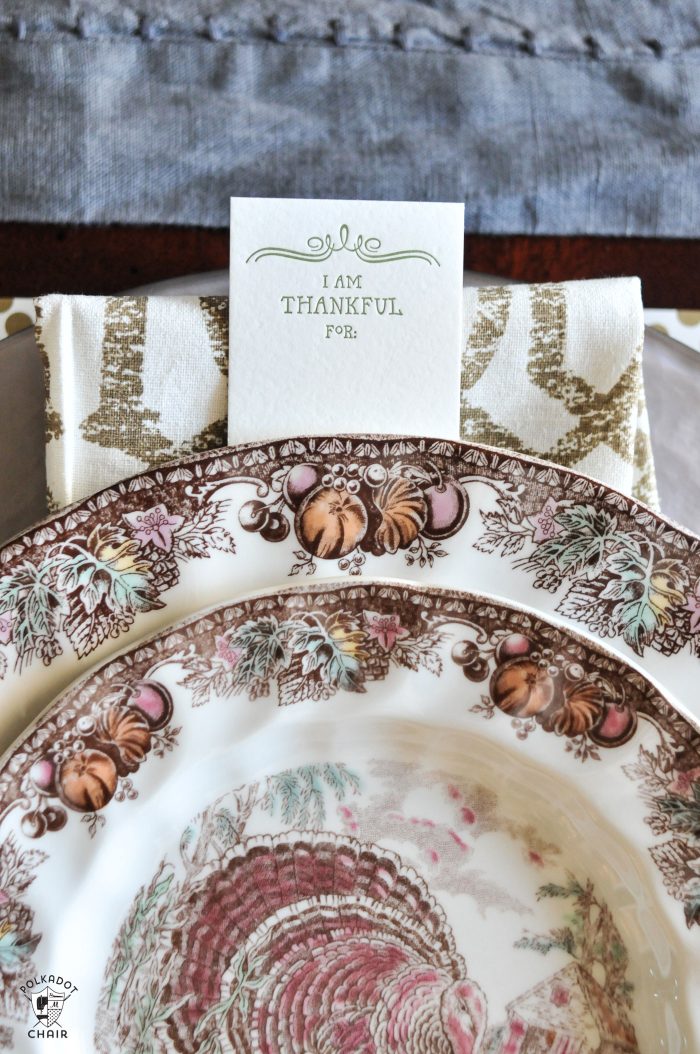 (Plates are Johnson Brothers brand)
We had a smaller group than normal this year, with many family members out of town. We missed them dearly but the upside to having a smaller group is that we all fit at the same table this year.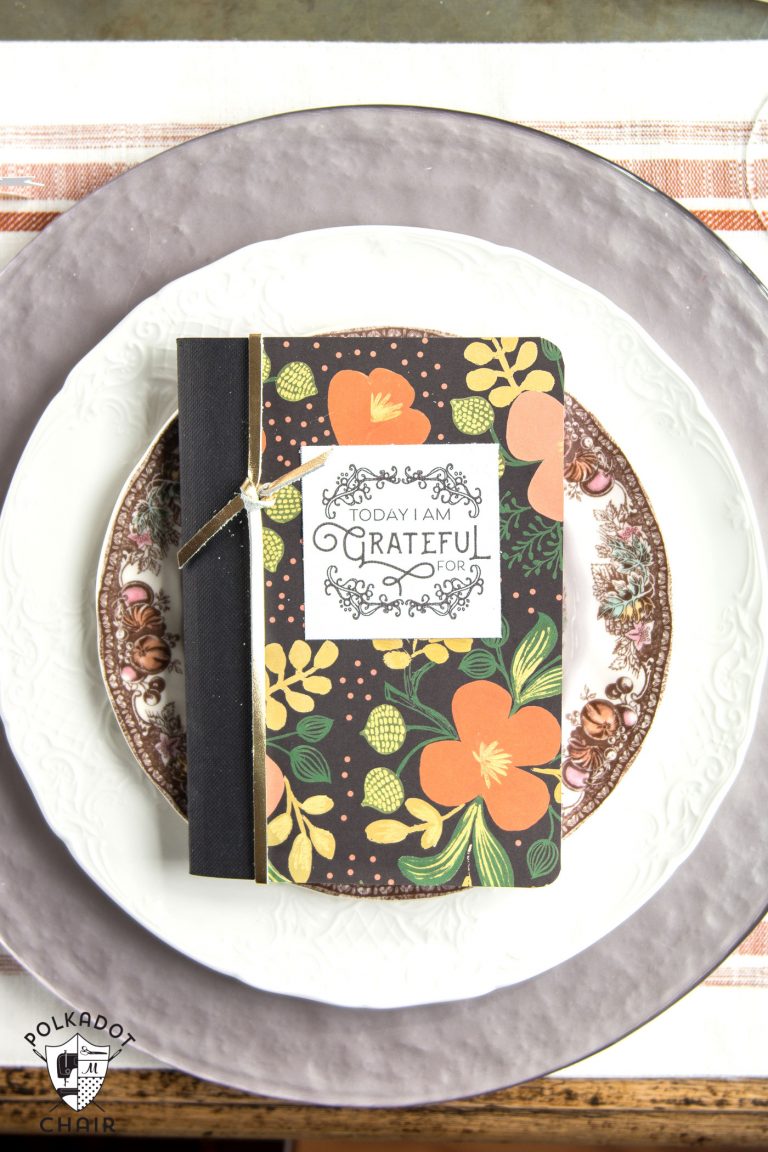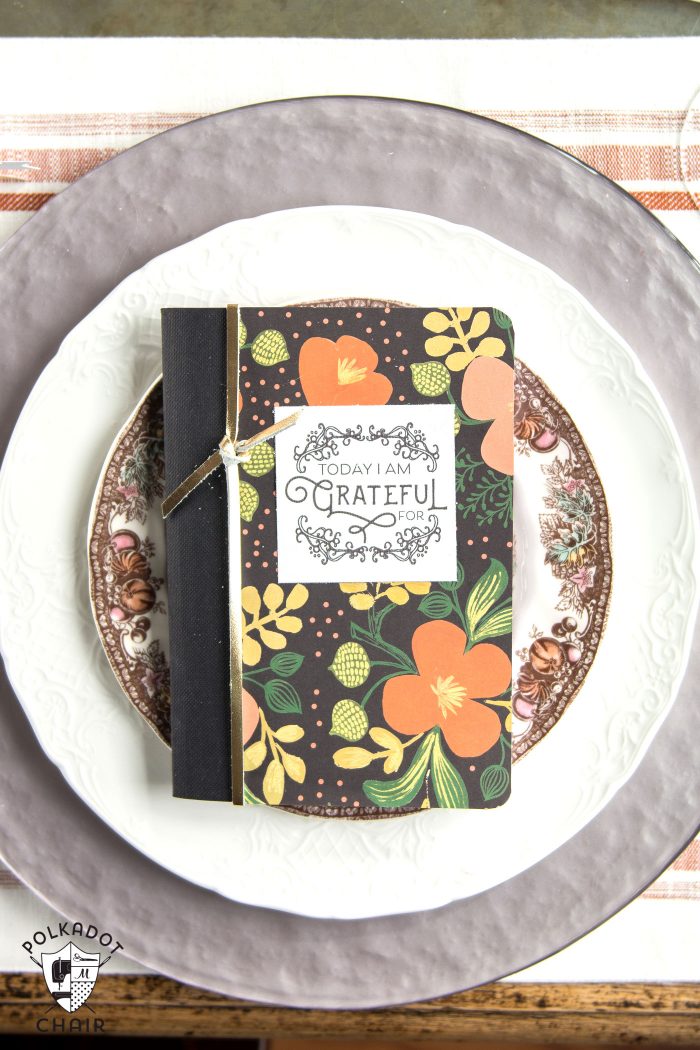 You can also make your own gratitude journals using THIS TUTORIAL.
2. Use Tags as Place Cards
Tag Place Cards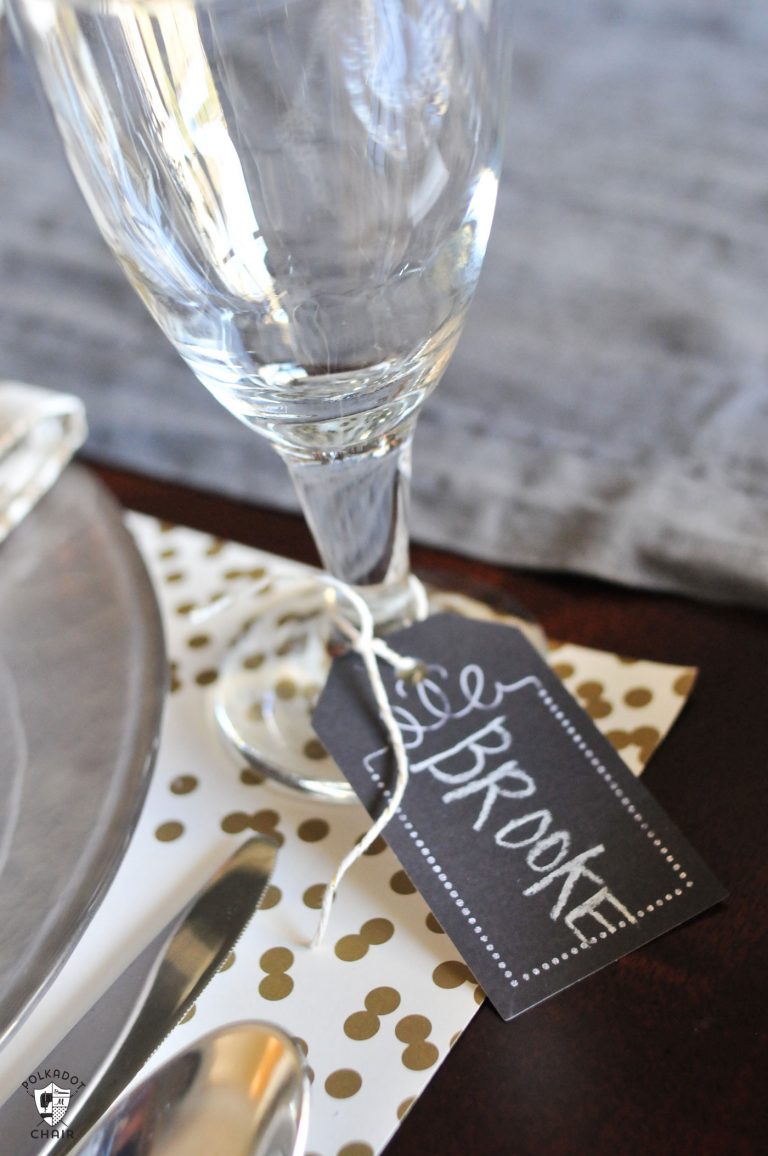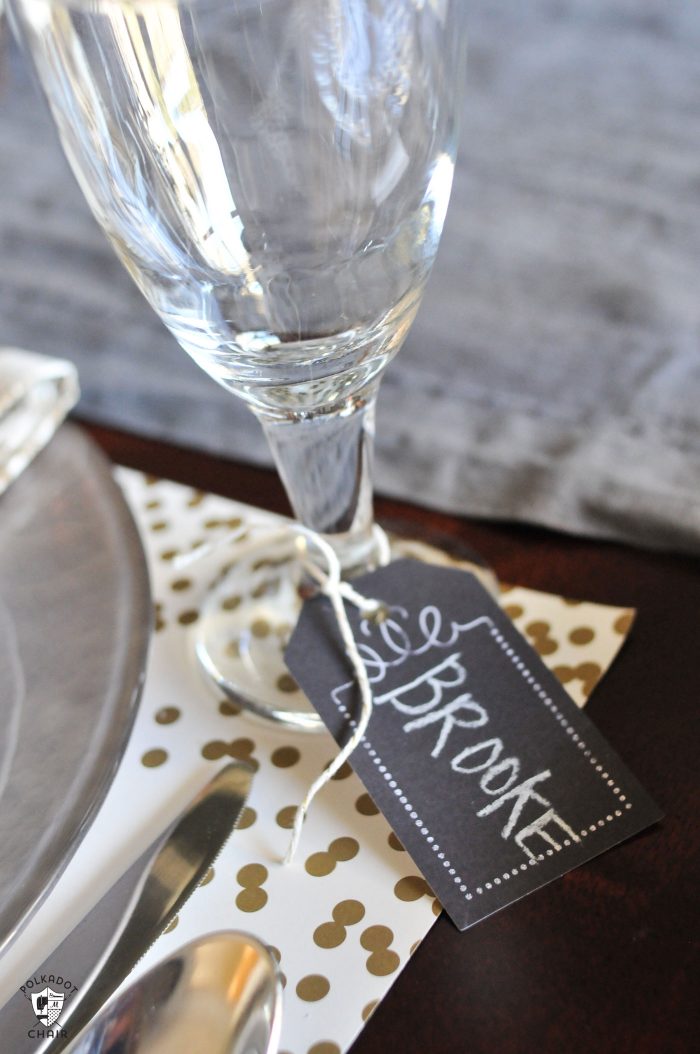 For place cards, I tied chalkboard tags to my stemware so that the tags would do double duty as place cards and labels for glasses. (Find the Placemats here ) You can grab chalkboard tags HERE.
3. Decorate with What You Already Have
Use what you already have on hand to decorate the table. It's always fun to go and buy new accessories for the table, but don't forget about the stuff you already have. There's a reason you bought it in the first place (because you loved it)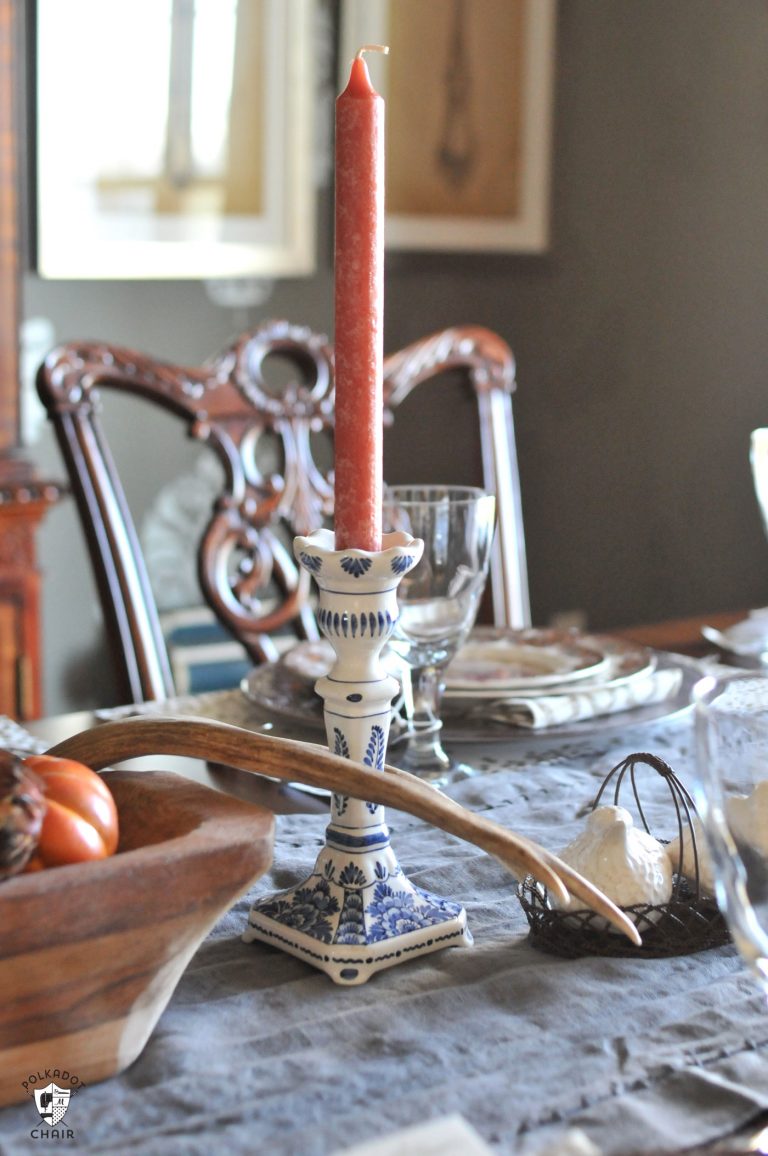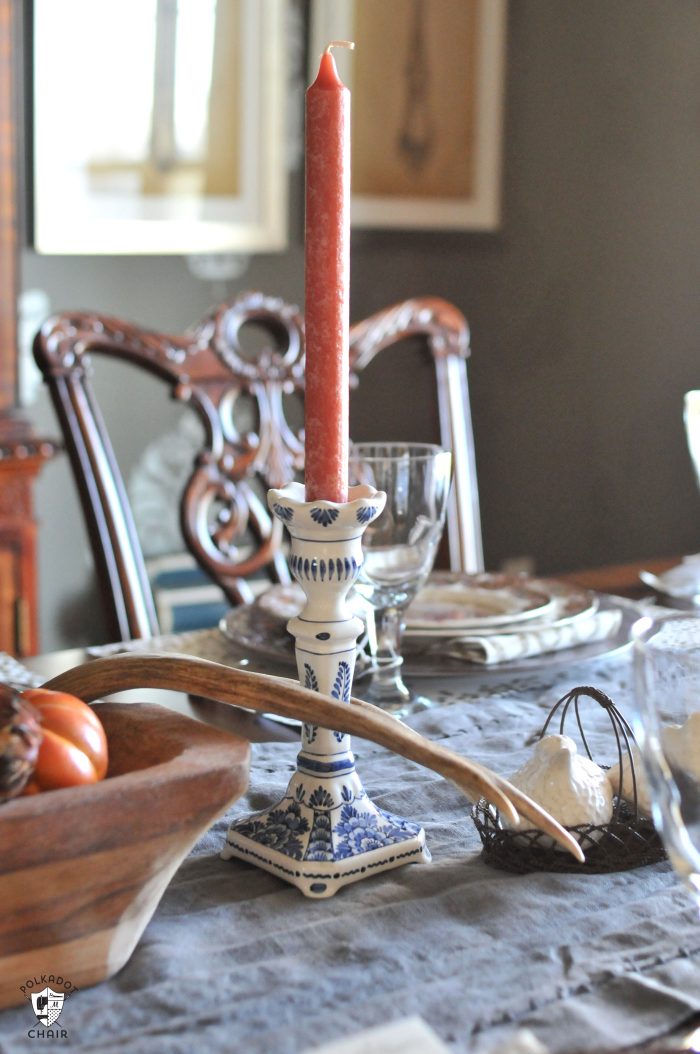 I pulled out a little bit of my collection of Delft and love how it complimented the wood tones and gray.
4. Have a Separate Table for the Food
Save space on your table by serving dinner Buffet Style.  It's hard to decorate a table AND leave room for food at the same time. Especially if you want the table to be beautifully decorated.
Instead, our family likes to set up a big buffet on a large table. Then everyone can help themselves to as much food as they would like. It also gives you more "elbow" room at the table.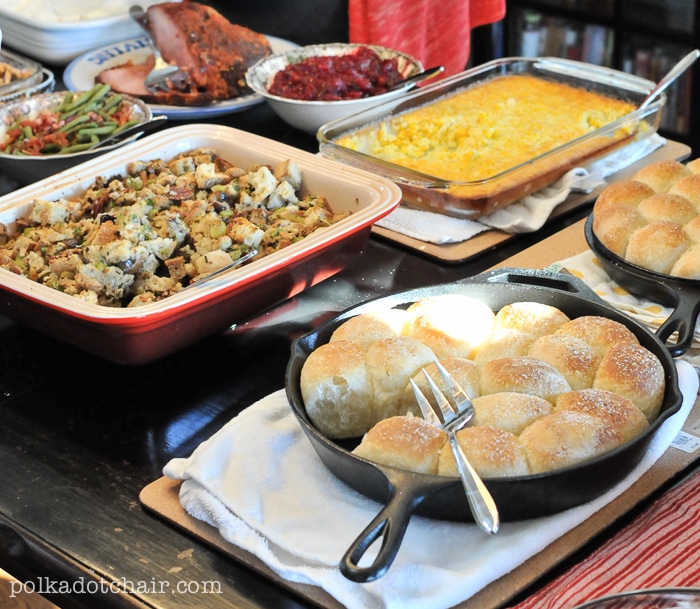 Everyone in my family is an amazing cook and we were treated to a delicious meal! We had a great Southern Thanksgiving including, cast iron rolls, corn pudding, pecan and chestnut stuffing, honey baked ham, a smoked turkey, mac n cheese, green beans, pecan pie and of course sweet potatoes!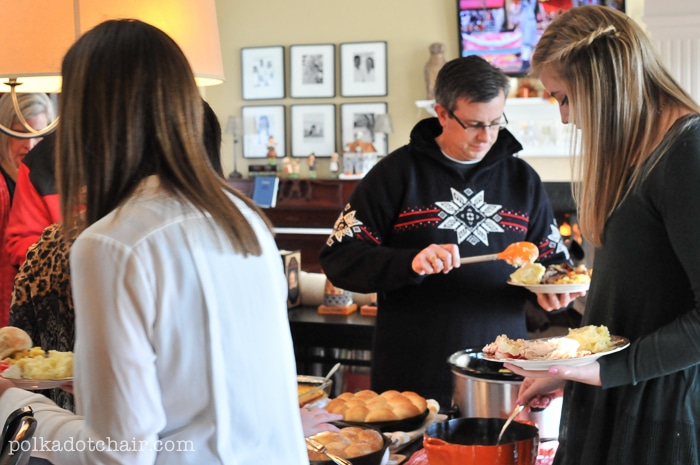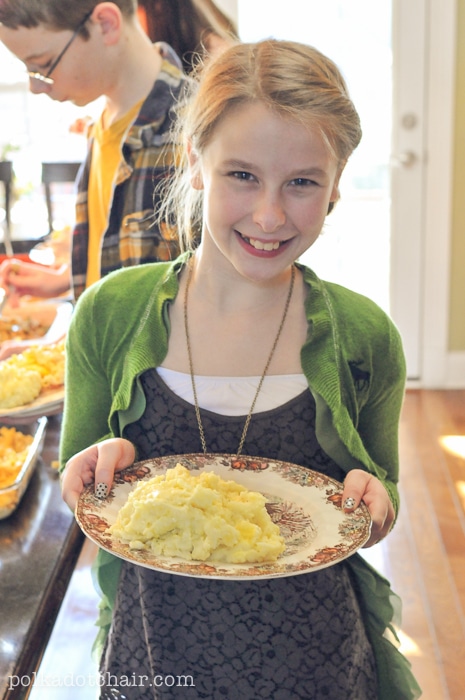 This one loves her mashed potatoes as I'm sure you can tell!
I'm curious, what's ALWAYS on your Thanksgiving menu?
Shop Similar Items: