Today I am going to share with you this fun Santa Mason Jar Christmas Gift. I've even included a printable tag for you!  (this post contains affiliate links)
I love to give out simple yet cute gifts at Christmas, and I love to think of clever ways to package them. This Santa Mason Jar would make a great teacher or neighbor gift! I've also included a few other Mason Jar Christmas Craft ideas for you as well!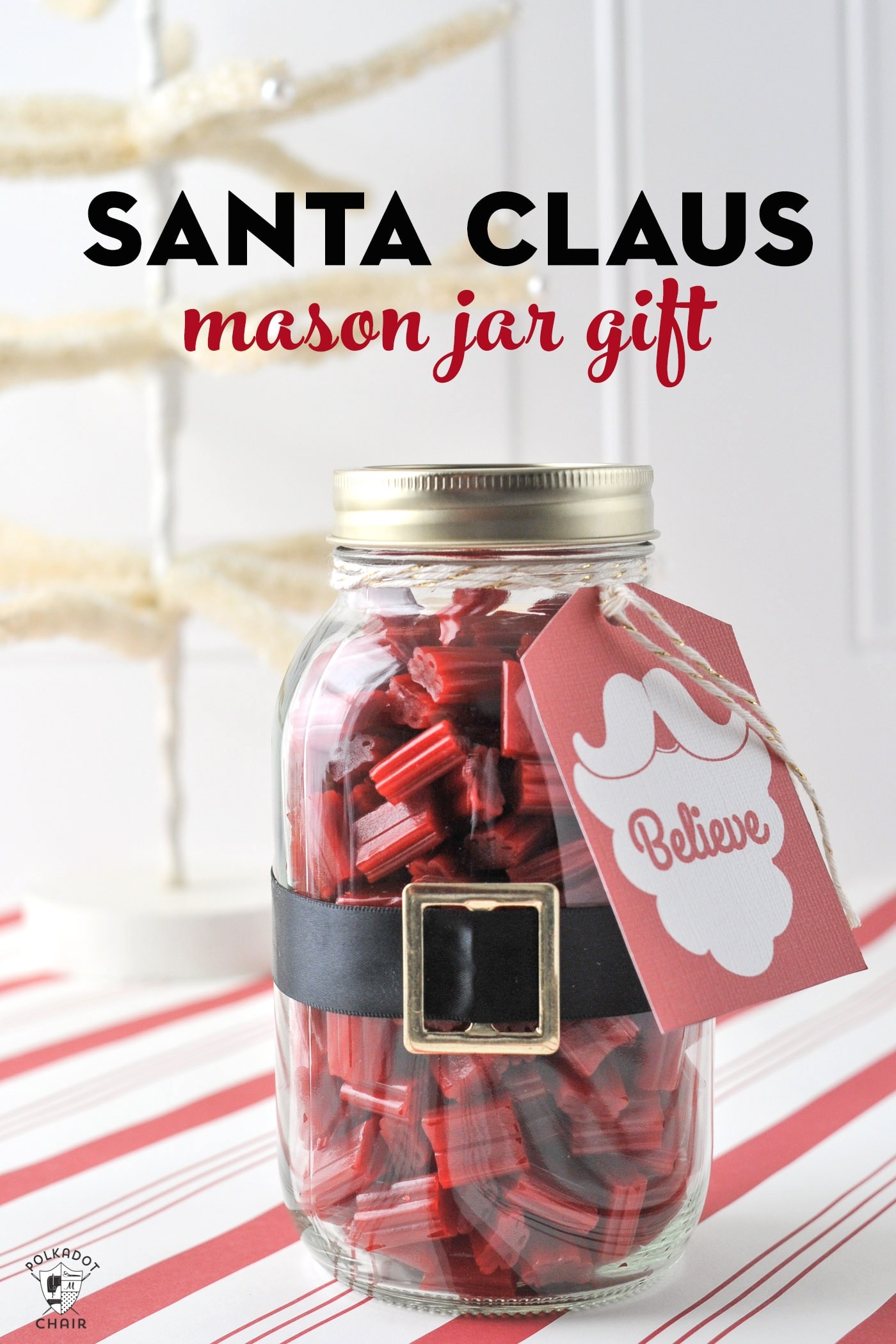 I filled mine with red licorice bites but you can pick any red candy that you like.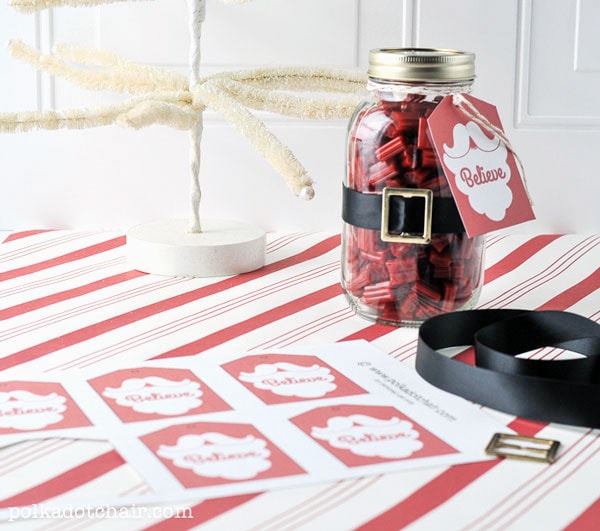 Santa Mason Jar Supply List:
 Click each item to purchase:
1. Smooth Mason Jar
 (the best price I've found recently is from Overstock)
2. 1-Inch Wide Ribbon, Black Satin
3. Fashion Buckle – Gold Metallic – 1"
 (you can buy these very inexpensively at a craft store in the notions section OR make your own, instructions below)
4. Believe Tag: Due to the popularity of the tags last Christmas I am simplifying the process for you to download ALL of my Christmas Mason Jar tags.
The Ultimate Christmas Tag Bundle offers ALL of the Christmas tags (including the one for this craft) plus a bonus of 5 other tags that are not offered with any other project! (including Santa, Reindeer, Merry Christmas, Snowman etc).   It's only $1.99 and you do not need to subscribe to this site. It's a one-time purchase.
A link to download the file yourself will be sent to you immediately after you complete your purchase.  This file includes versions of the tags formatted for BOTH cardstock and pre-scored Avery Tags.
NOTE:  AOL users, check your spam/junk folder for your email confirmation.
5. Avery Tags –   These are my FAVORITE Christmas wrapping item, no cutting out tags, they are perforated and you can put them in your printer to make your own Santa tags CHEAP!!!
How to Make a Santa Buckle from Cardstock: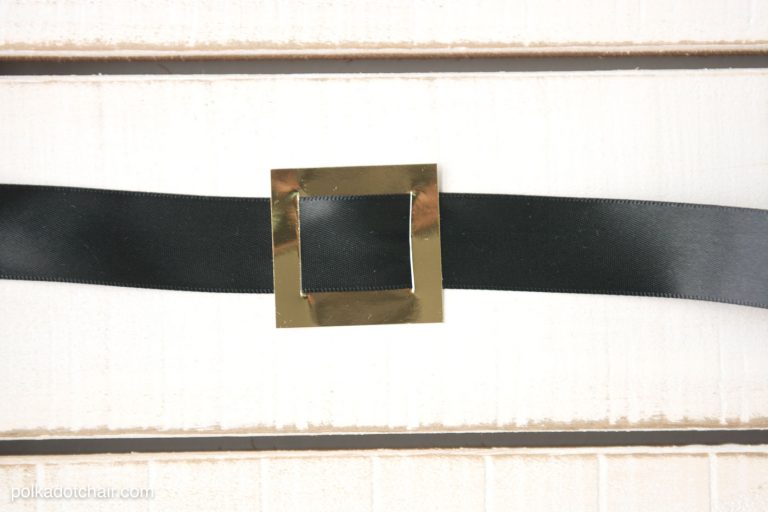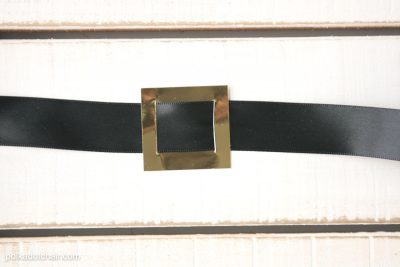 Note: If you can't find gold buckles you can use Metallic Cardstock
 and a Buckle made a 1 1/2 inch Square Punch
(or you can cut out the buckle yourself with scissors, it's just a square!! )
Simply feed the black ribbon through the buckle and attach to the back of the Mason jar with a bit of hot glue.
To Assemble the Santa Mason Jars:
Fill your mason jar with red candy. A few ideas for you include, Licorice, red M&M's or red gumballs
After you have filled your jar with red candy, secure it with the lid that came with the Mason Jar.
Next, cut a piece of black ribbon slightly larger than the mason jar circumference.
Feed your Santa Buckle through the ribbon.
Then simply use a hot glue gun to secure the ends of the ribbon on the back of the jar.
Print out the Santa Tags, tie it to the jar with twine, sign the back and you're done! Note: if you're printing directly on the Avery Tags, make sure you have your printer set to print at "100% or actual size". Also, make sure your printer is not adding any margins to the document.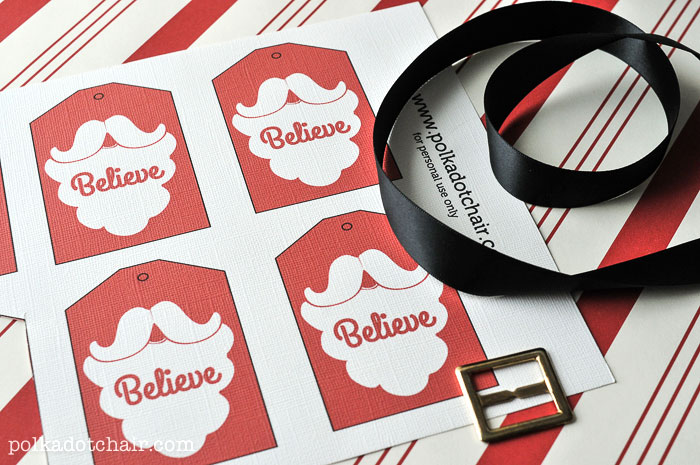 If you'd like to make smaller mason jars you can as well! They would be equally as cute and you wouldn't need to buy as much candy.
More Mason Jar Christmas Crafts: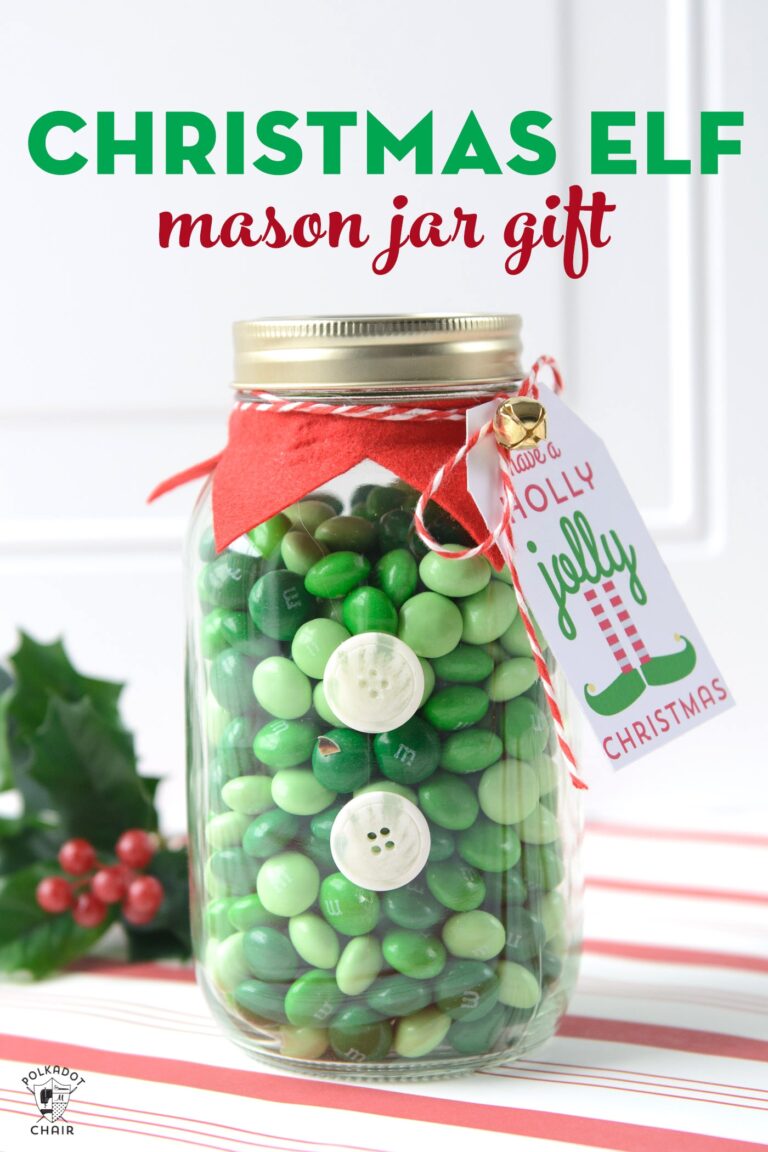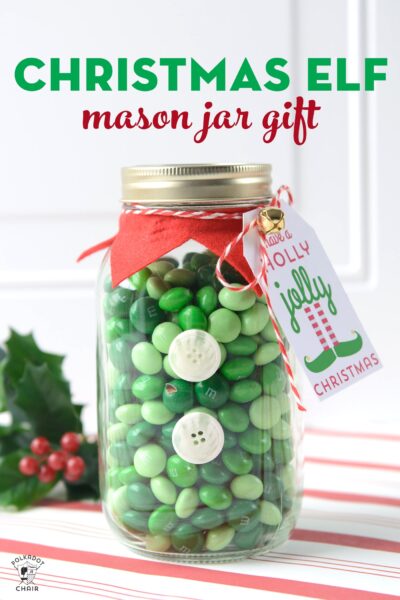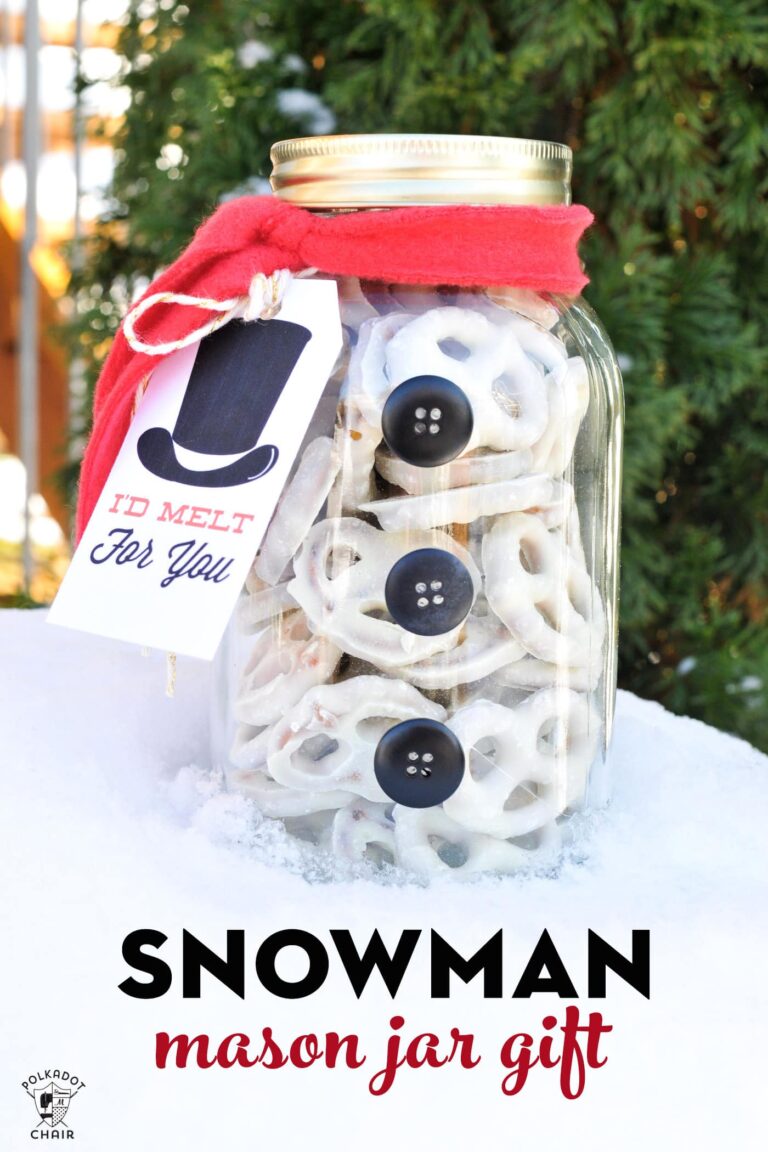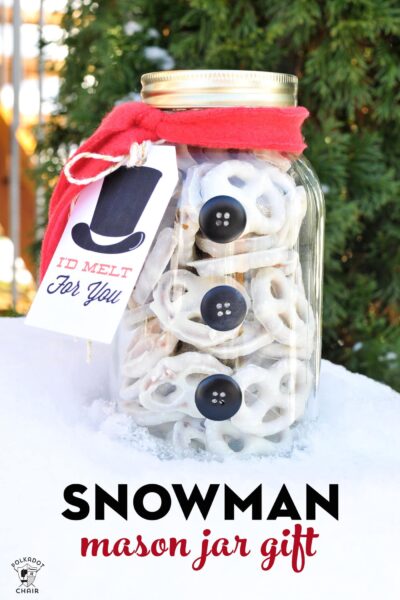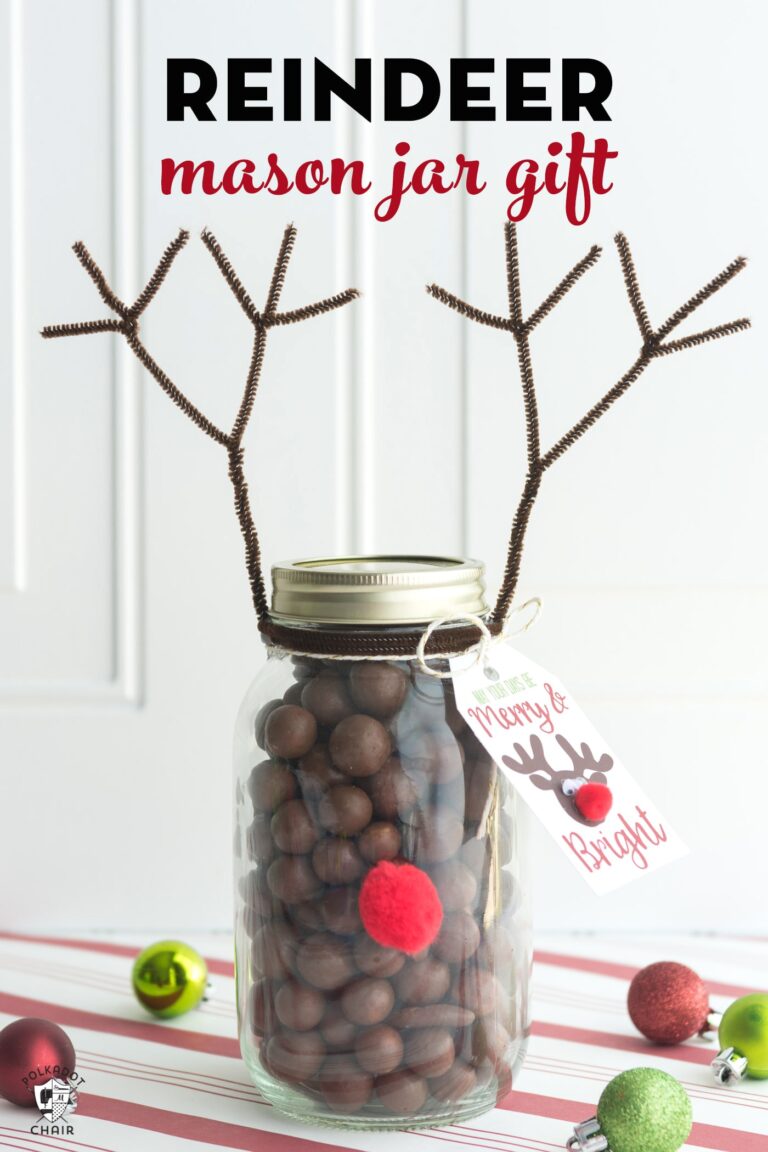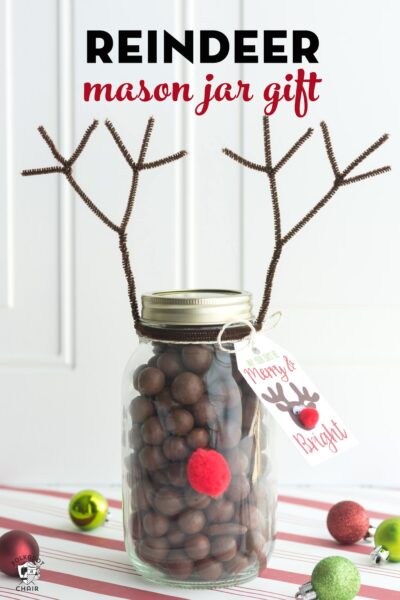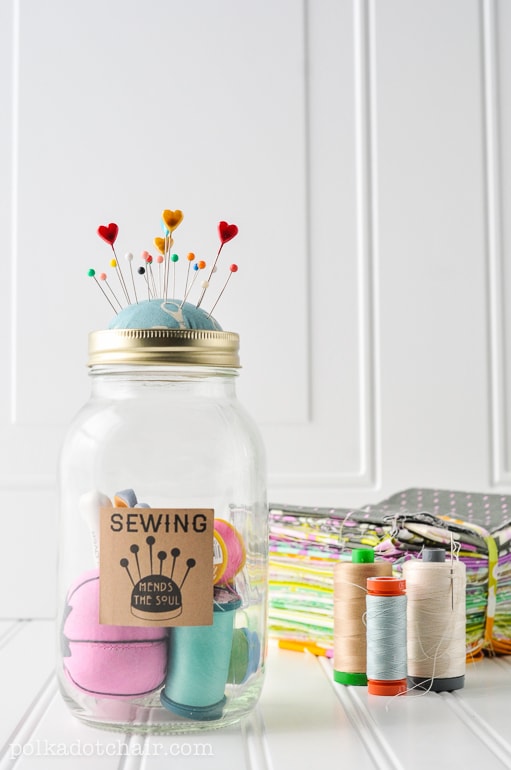 Follow me on Instagram for lots of Holiday Ideas & Creative Inspiration