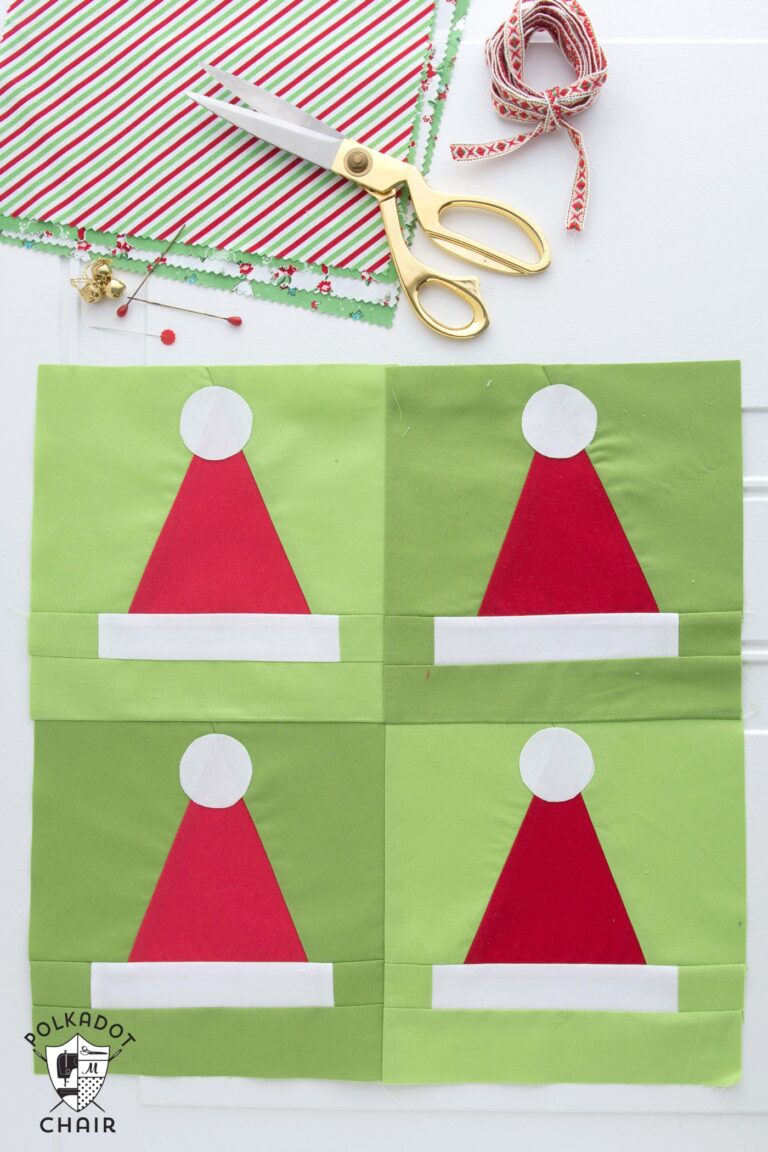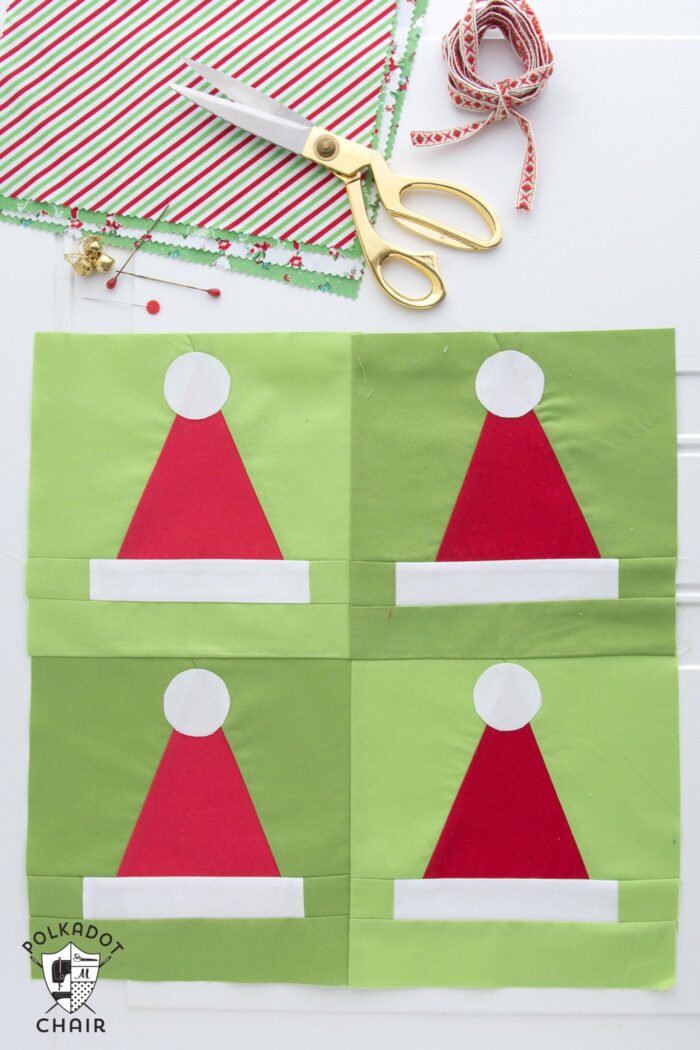 It dawned on me last week that Santa hats and Witches hats look quite a bit alike. Right after that realization hit me, I had a lightbulb moment and figured out that if I only made a few minor changes to the blocks that my Halloween Haberdashery quilt pattern could easily become a Santa's Haberdashery quilt pattern. I love the idea of an entire quilt made up of Santa Hat Quilt Blocks!
About the Santa Hat Quilt Blocks:
I stitched up 4 blocks to make sure my math was correct (as you can see I messed up on one block, but I fixed the problem in the later blocks). My intention is to make a throw pillow with these 4 sewn blocks.
Since Santa's hat features white fabric, I needed a different color background and went with 2 different shades of green. I also chose two different shades of red for the hat.
I added a white circle to the top and, VOILA a Santa Hat.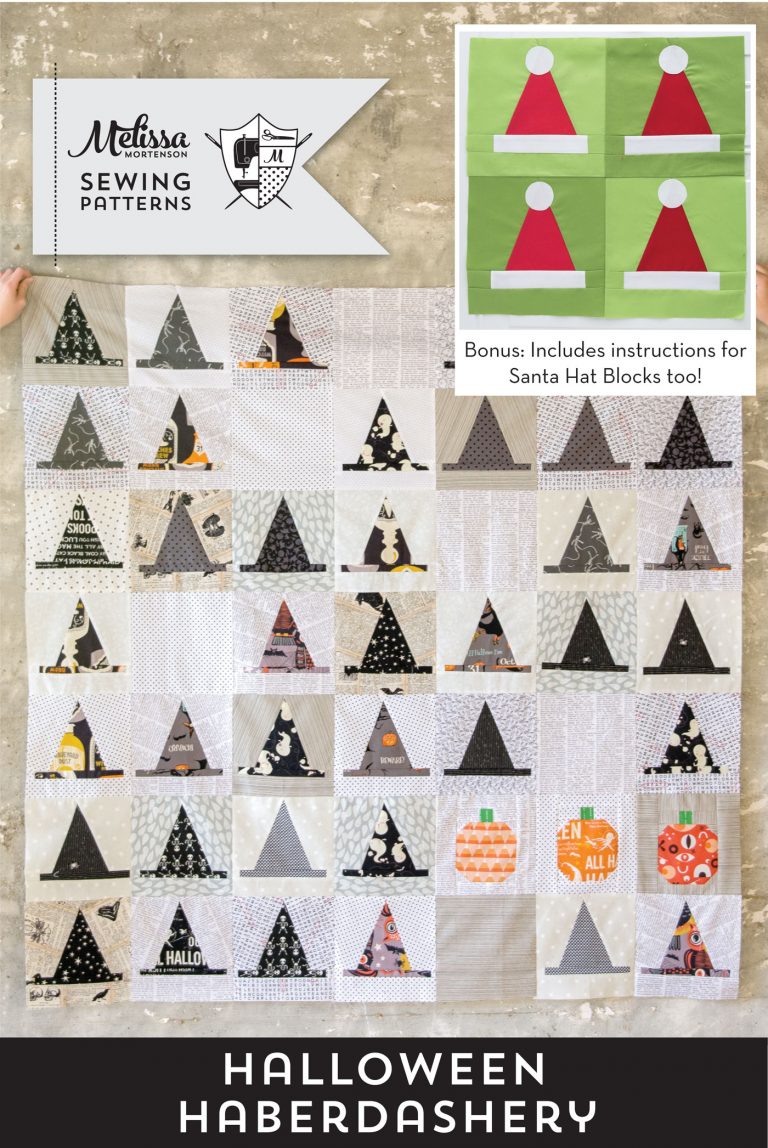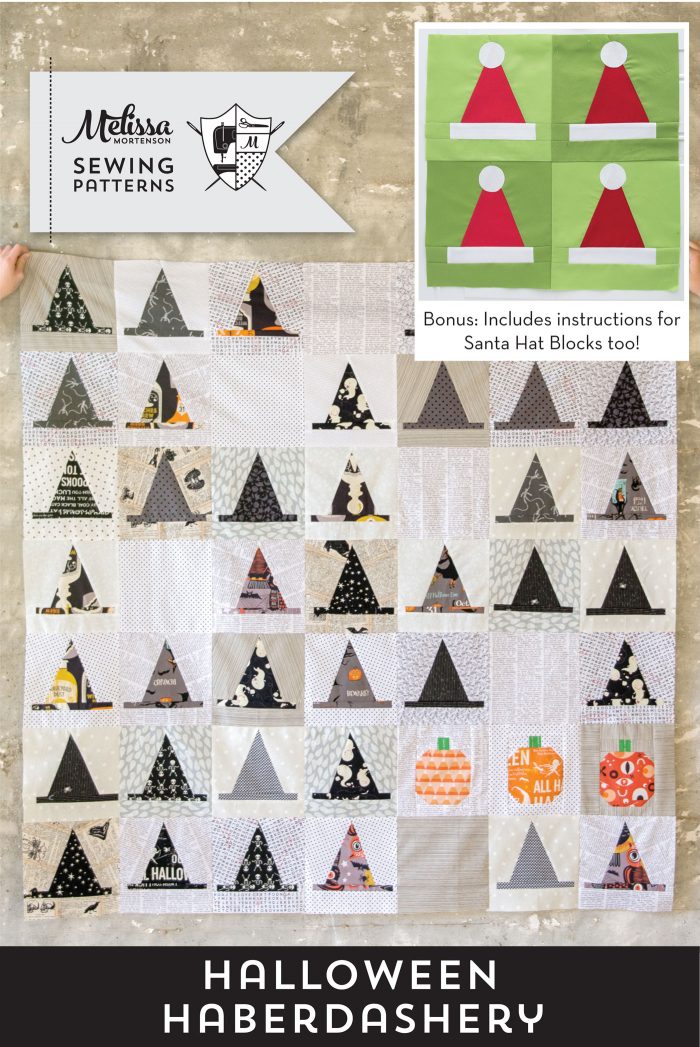 I have added an EXTRA page at the end of the pattern showing you how to make the Santa Hat blocks.
How to get the Update:
-If you already bought the pattern, go back to your original email and click to download the pattern again. You will get the NEW additional instructions.
-If you can't find your email confirmation, then drop me a line and I'll send you a new link. I just need to know the email address you used to pay for the pattern.
-If you'd like to buy the pattern, you can grab a copy in my SHOP! It's an instant download PDF, you'll be able to get the pattern ASAP!
If ANYONE makes a whole quilt of Santa hats will you send me a photo pretty please? I don't have time this season to add that project to my list and I'd love to see what a whole quilt stitched up in Santa hats would look like!
UPDATED 2019: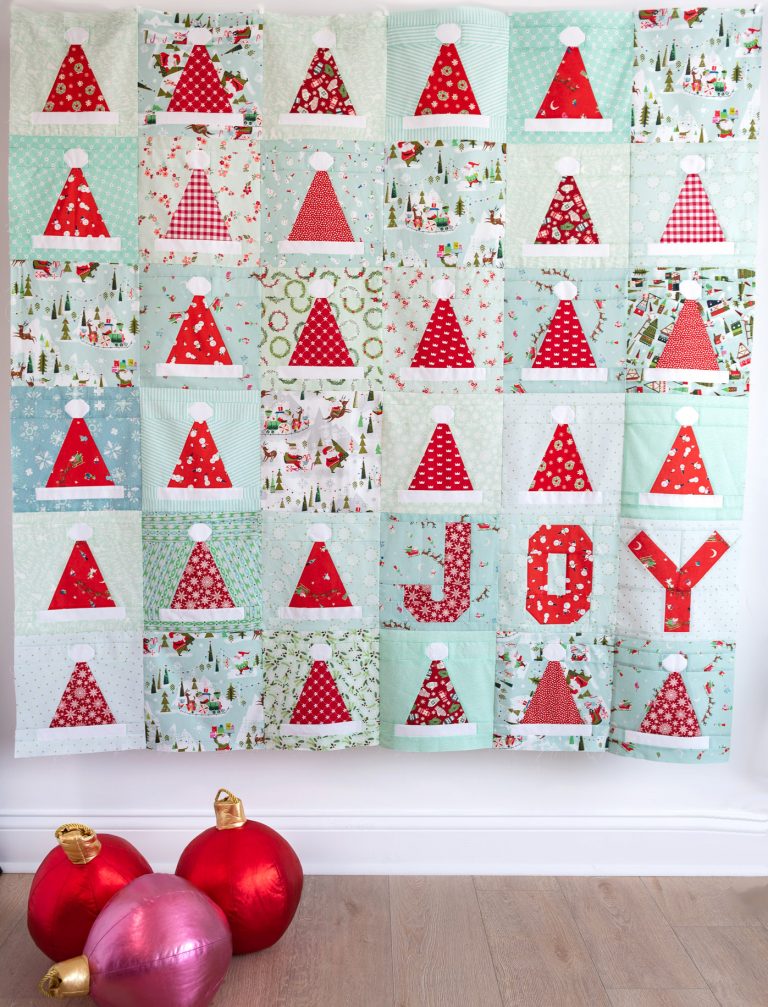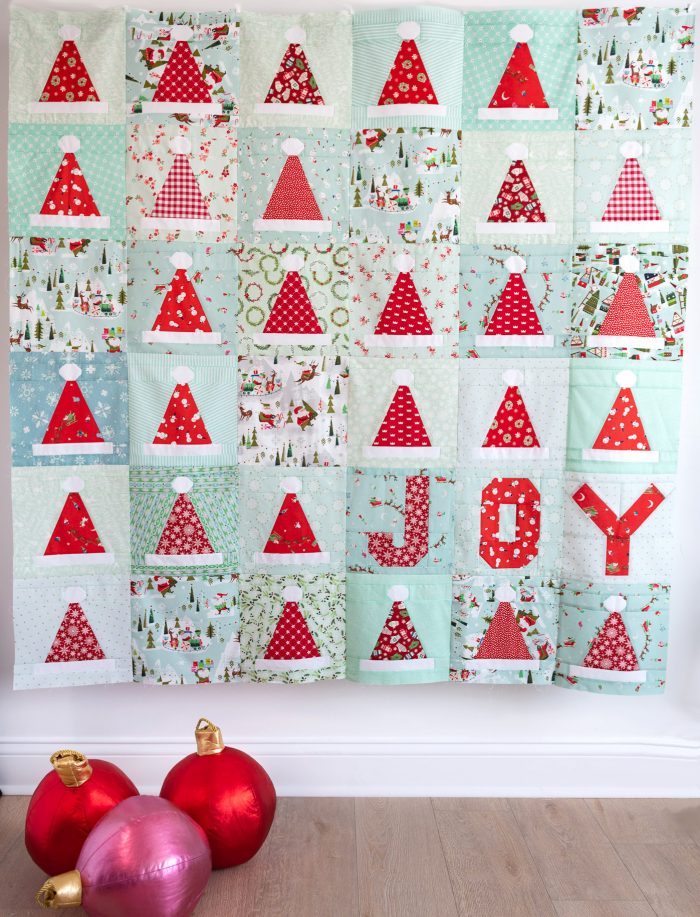 The Santa Hat Quilt Block is now it's own pattern! The blocks are larger to make construction simpler.
You can read all about the pattern HERE!