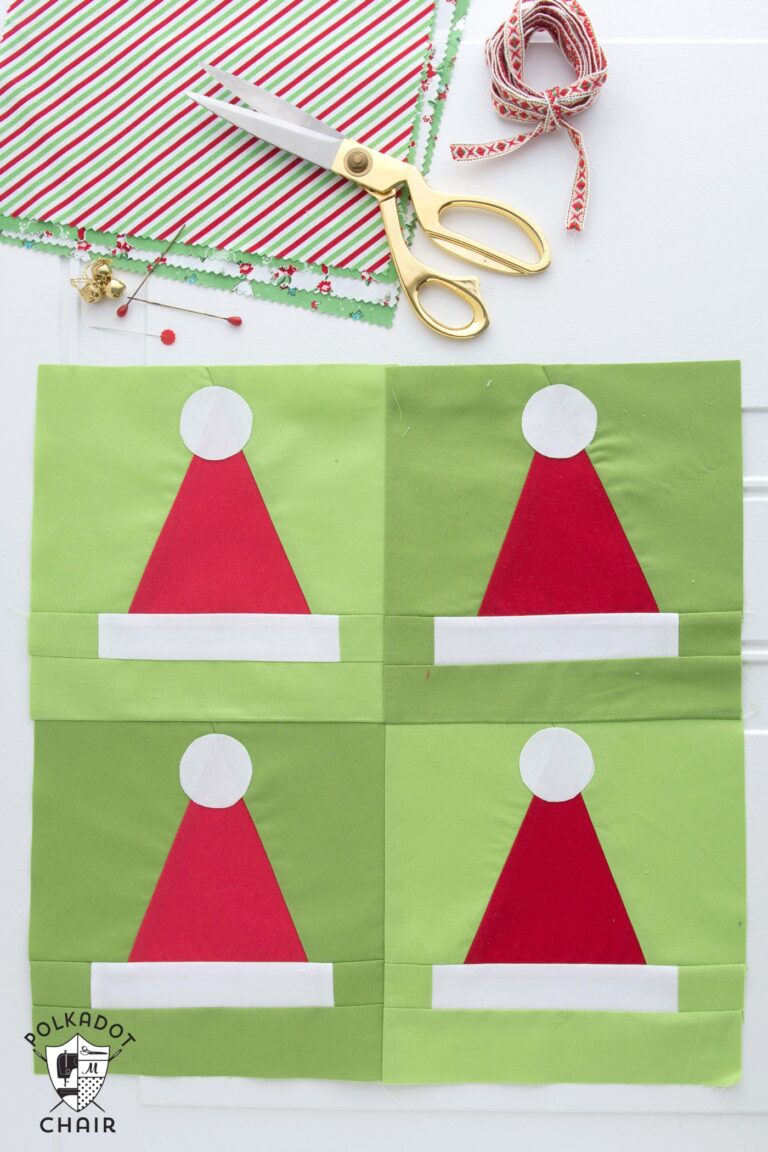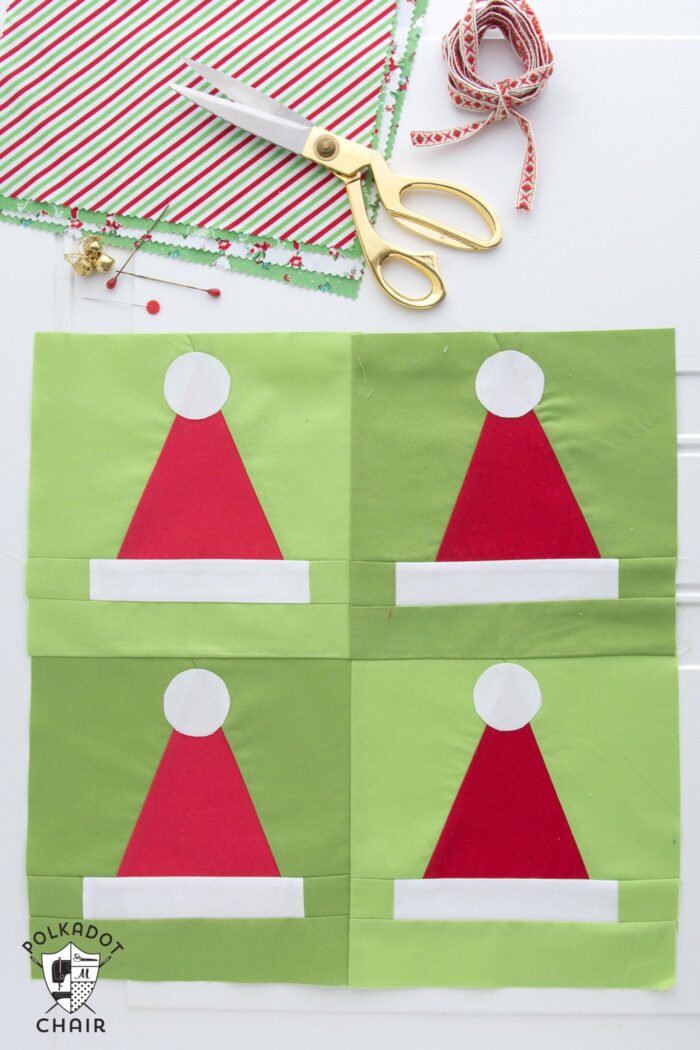 Update Please READ:
As of 2019, the Santa Hat Blocks Quilt block is its OWN quilt pattern. It is no longer included in the Halloween Haberdashery pattern. I found it too confusing to include both versions in one pattern. The addition of the circle appliques on the quilt was also not ideal as the white fabric was too see-thru for it to be effective.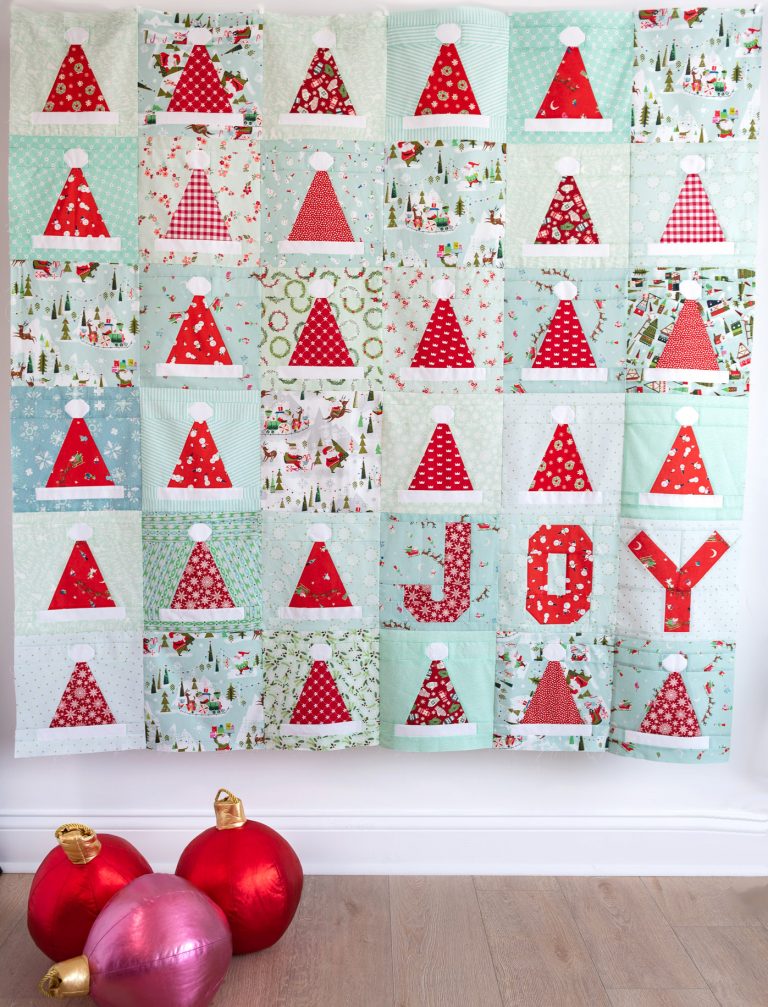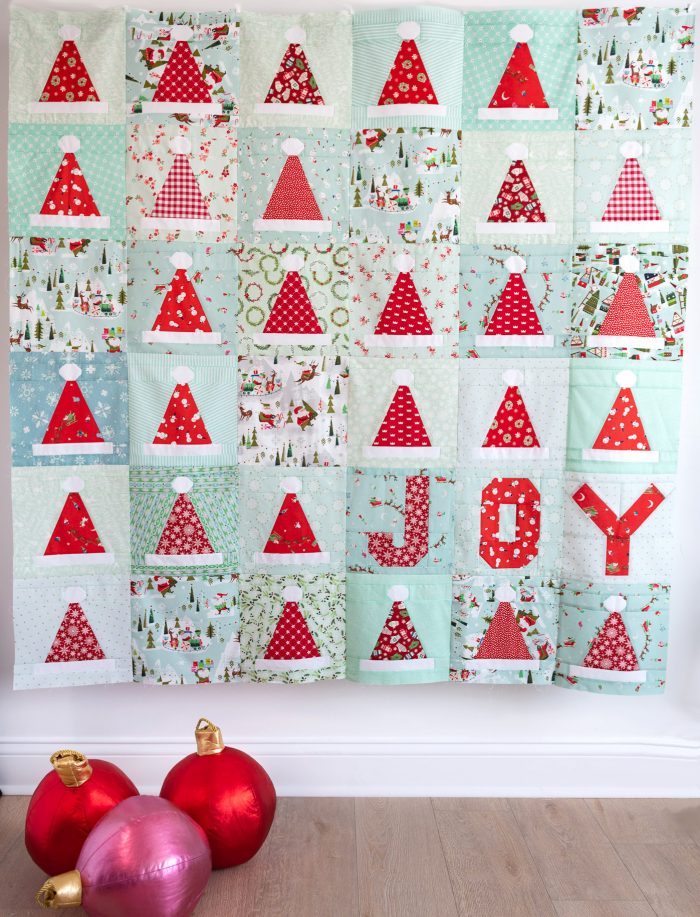 The new pattern features larger quilt blocks and more simplified construction instructions. I think you will really love all of the extras and updates.
You can read all about the pattern HERE!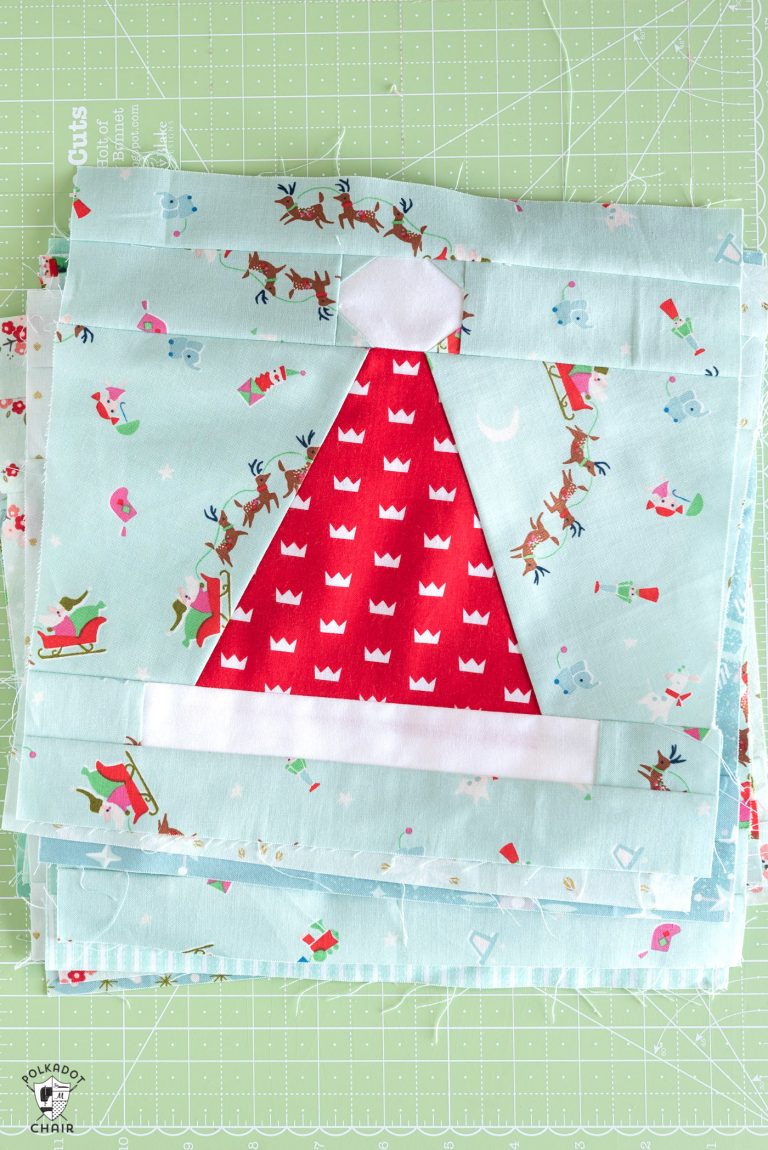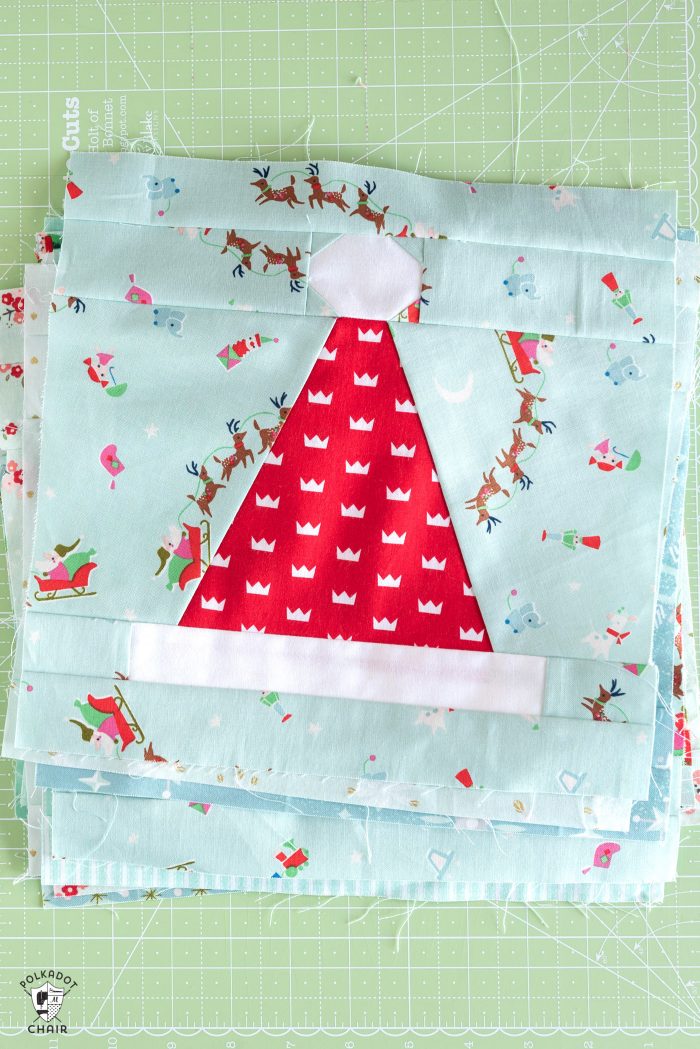 About the Santa Hat Quilt Blocks:
The pattern for the Santa Hat Quilt blocks includes instructions for both Traditionally pieced Santa Hat quilt blocks AND Foundation Paper Pieced Quilt Blocks.
You can find it in the shop. It is offered in both print and digital PDF format.