Last month while we were on vacation, the button fell off my favorite pair of white jeans. Not wanting to lose my favorite pair of jeans, I decided I'd better figure out how to fix a broken jeans button. I think I've got a pretty good solution and thought I'd share with you what I figured out.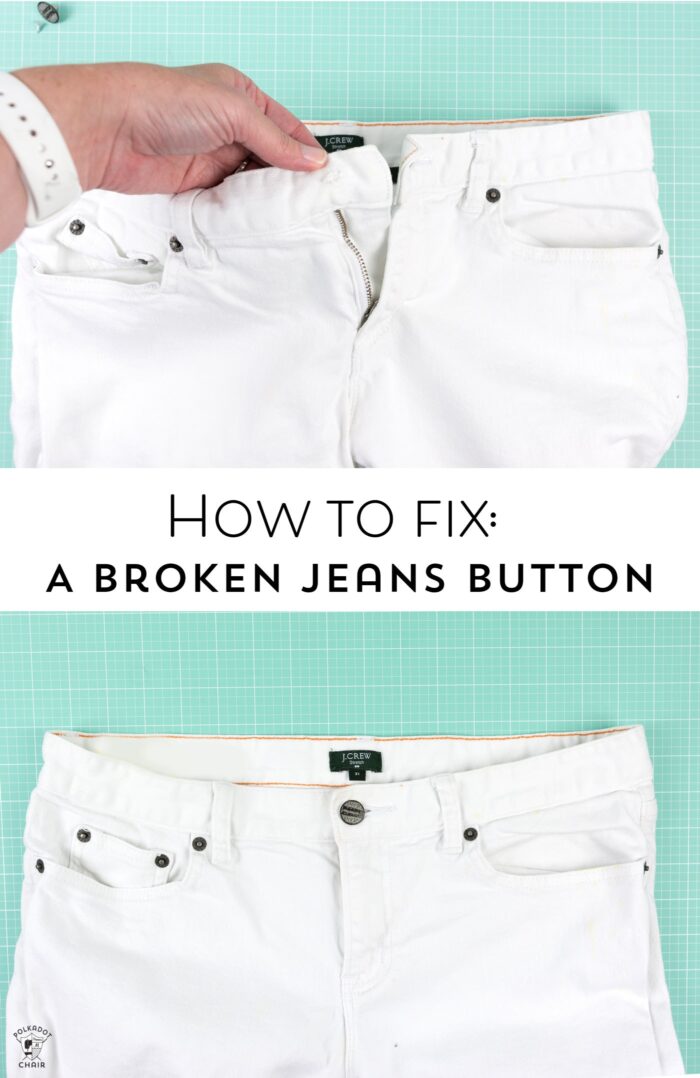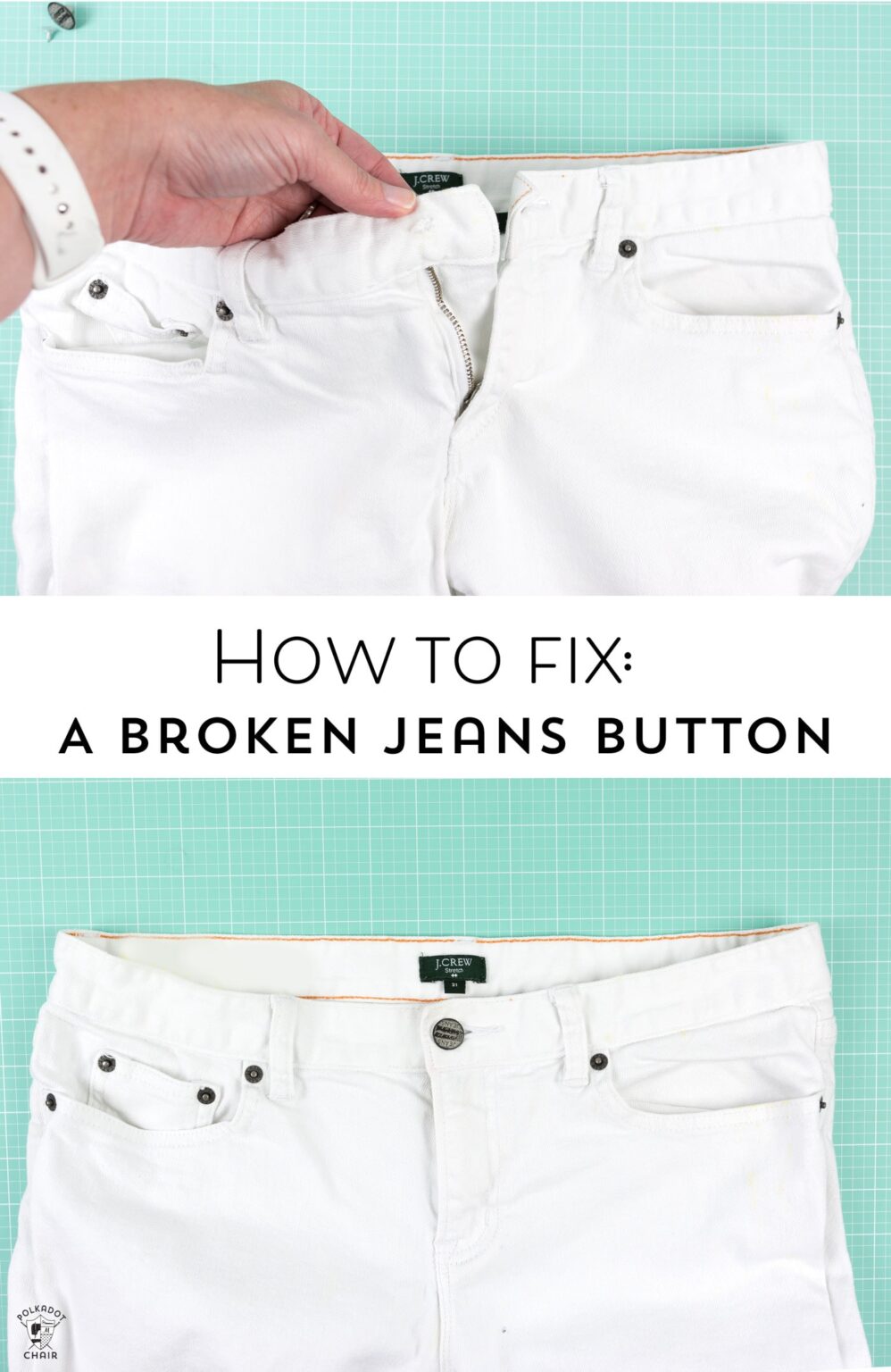 Have you ever had something bad or annoying happen then have it snowball into a lot of things not going your way? Well, that kinda happened to me when we were in Italy in May. (Before I got too far, just know that I realize this is more of an "interesting story" than a "what a bad day, woe is my story". I mean we were in Italy after all *wink*).
A Bit About Our Trip to Italy:
NOTE: If you're not interested in the back story, just skip to the "how to fix a jeans button" portion of this post by scrolling down.
During our visit to Rome, we decided to plan a couple of day trips outside the city. One of the places we chose to visit was the Amalfi Coast. We booked a "small group tour" since we didn't know how to get there using public transportation.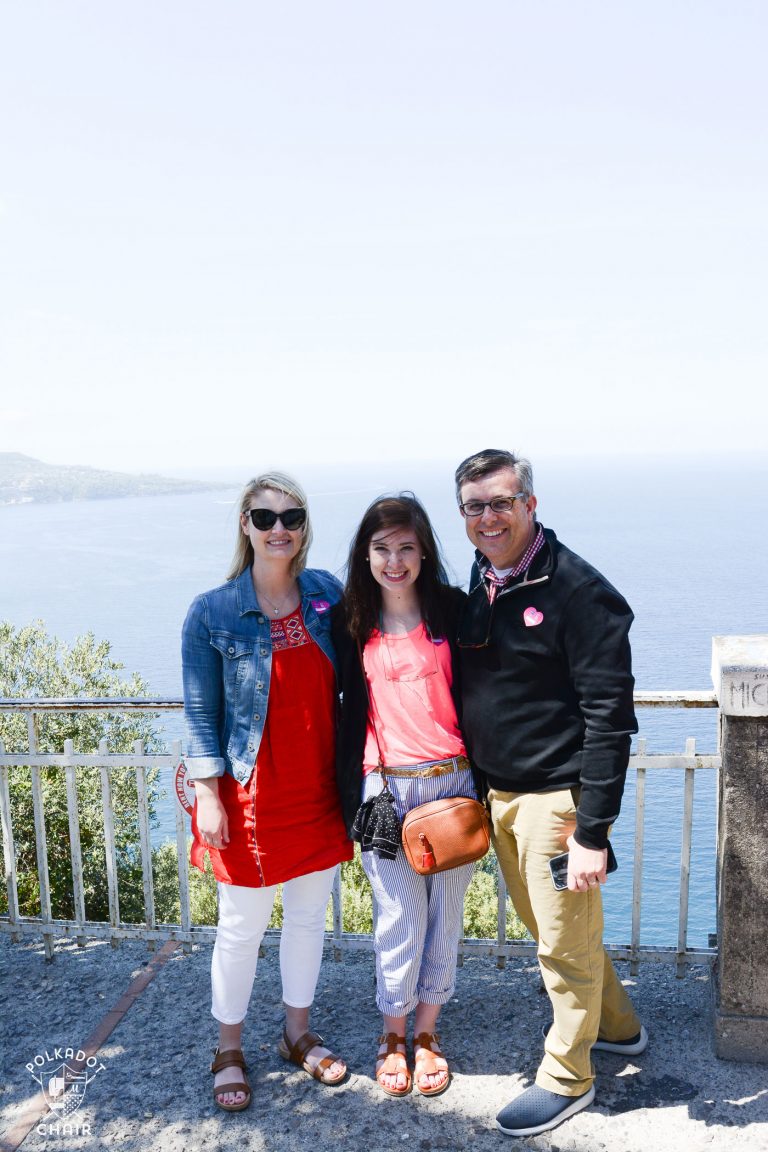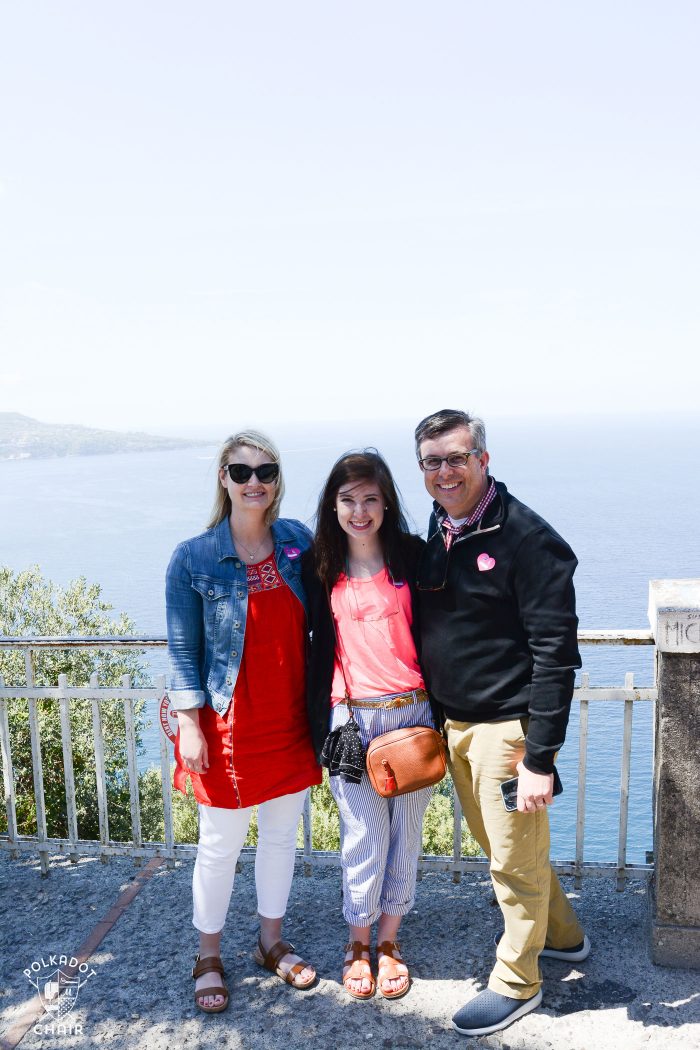 After a short train ride from Rome, we hopped in a minivan and were whisked down to Positano. We spent a few hours shopping, eating and just enjoying the general ambiance of the place (I LOVED it, and would go back in a second).
Right before we boarded the van back to the train station, I used the restroom and the button came off of my jeans. It didn't just break, it pulled out from the fabric completely. There was NO way to feed it back through and get it to stay. Also, I did not have a belt. Luckily I was wearing a long top and figured that no one would notice if my pants started to fall down!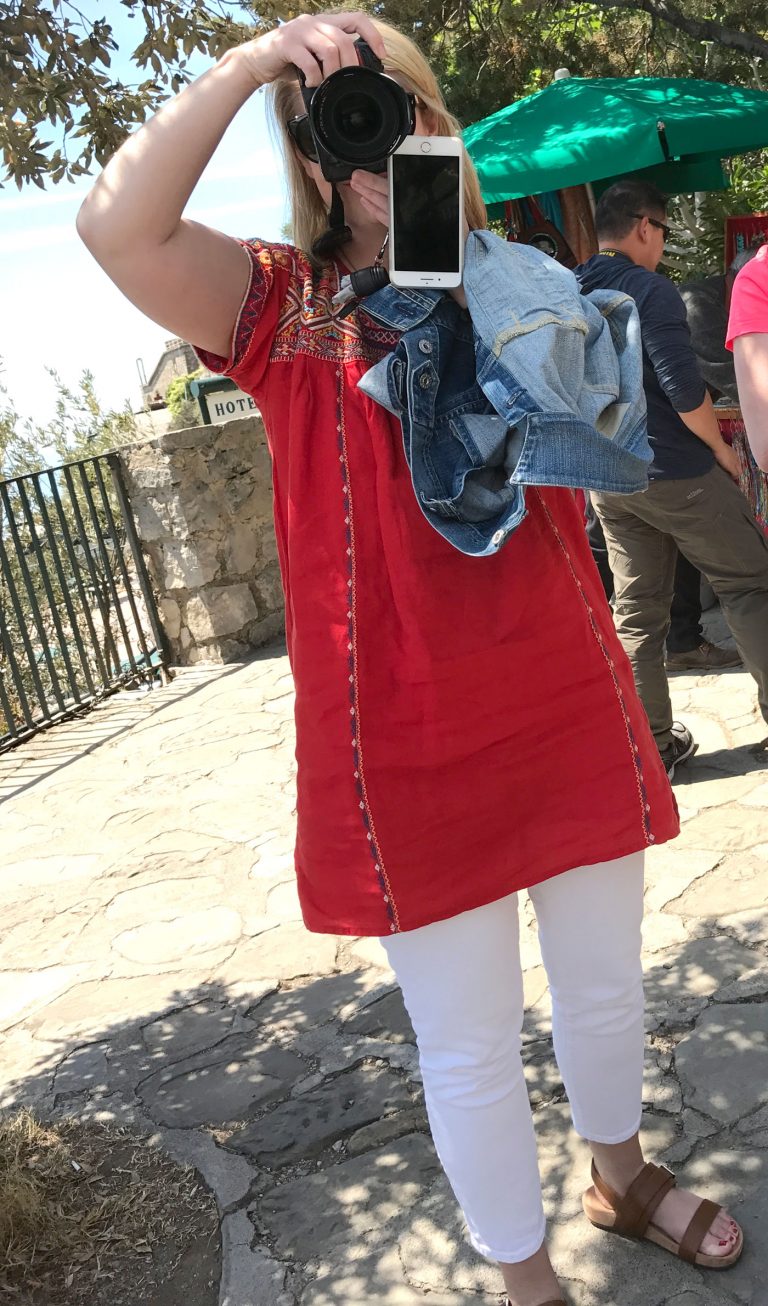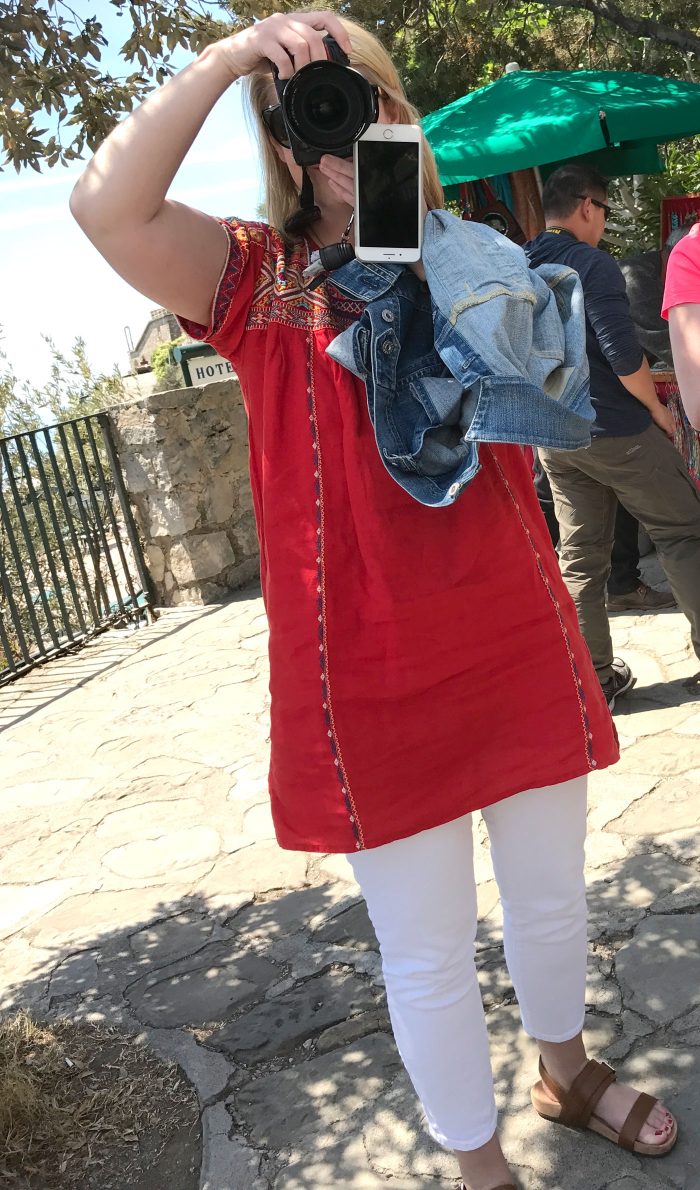 Stuck in the Naples Train Station
We boarded the van and began working our way back to Naples, then from Naples, we'd ride a train back to Rome. About 30 minutes after leaving Positano we hit heavy traffic. No one seemed to mind and we just took a nap. When we woke up we realized that we missed our train, and would likely miss the next 2 trains as well (traffic was that bad).
There was one more train that we were going to try to catch, but it was later at night. If we missed that one we'd be faced with trying to find somewhere to stay in Naples at night. The first train in the morning was at 6 am. I can not tell you how badly I did NOT want to spend the night at the Naples train station. If you've ever been to Naples then you know it's not the kind of place that you want to be stuck at night when you have very little knowledge of the language or the city. Long story short (and it's a long story), we caught the last train and made it back safely. The hour we spent in the train station in Naples at 10pm at night is not something I'd care to relive. Especially since I was convinced that my pants were about to fall down at any second. I kept joking the rest of the night "it's all fun and games until the button breaks off your jeans".
Okay, enough story. Here's how I fixed my jeans.
How to Fix a Broken Jeans Button
The problem that I had (and many of you probably had also) was that there was now a larger hole in my jeans than the back of a new jean button would cover. If I just put a new button on my jeans then it would just pull out again. I had to find a way to reinforce it a bit.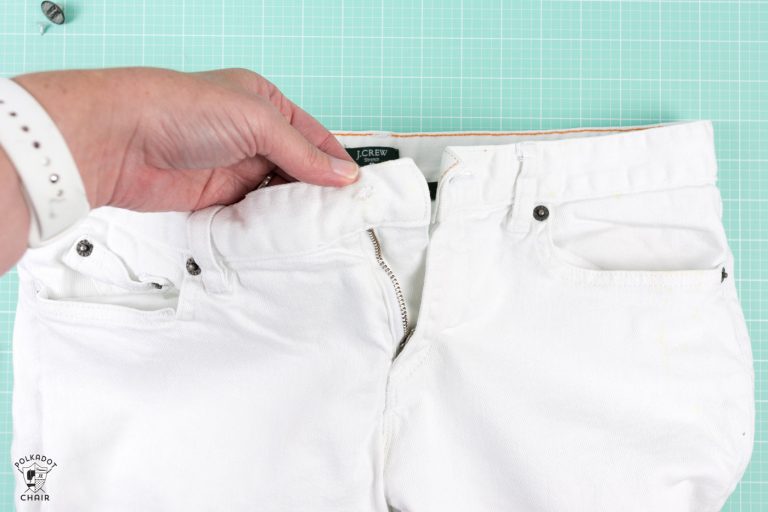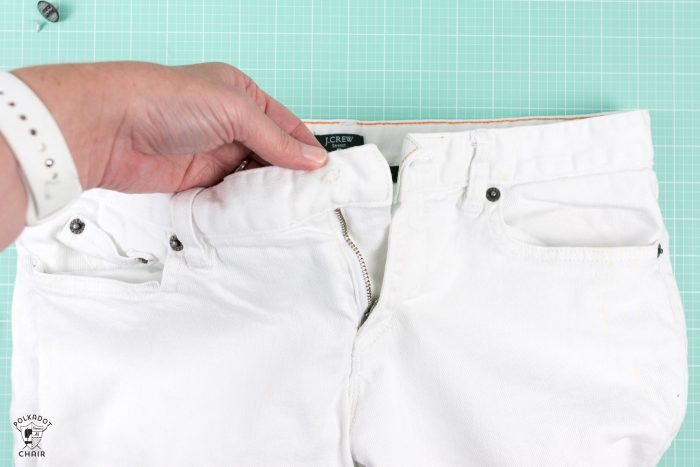 Jeans Repair Supplies:
If you're going to do this you'll need:
Jean Button that attaches via a rivet
Hammer
Heavy duty Iron on jeans patch
Scrap of plastic canvas
Small Scissors
Scrap of lightweight iron-on fabric.
TIP: Buy an iron on patch that matches your jeans! This is all that I had on hand, and I figured it wouldn't show so I just used it.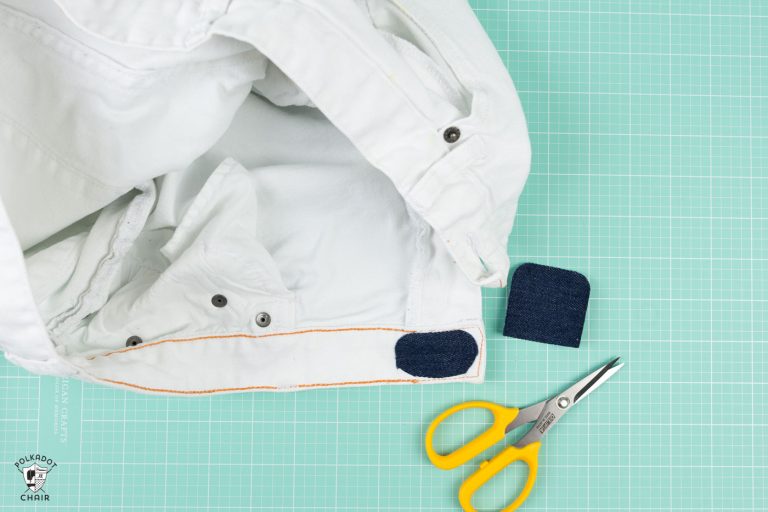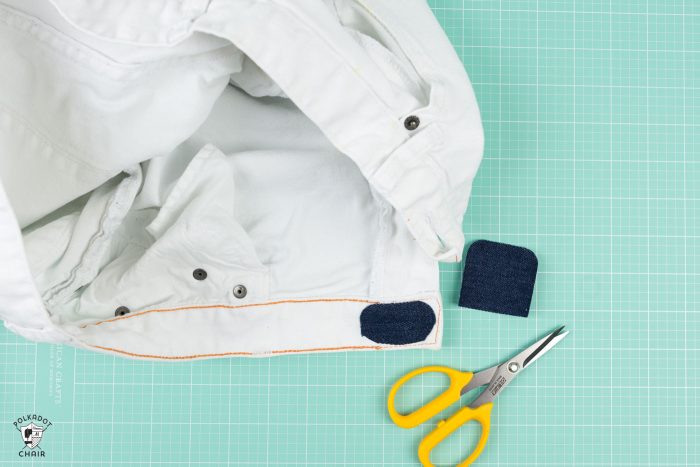 Step one:
Cut your jeans patch so that it is larger than the hole in your jeans. Iron it on to your jeans on the inside of the jeans waistband.

Step two:
Cut a small hole in the patch large enough to feed the jean rivet button through.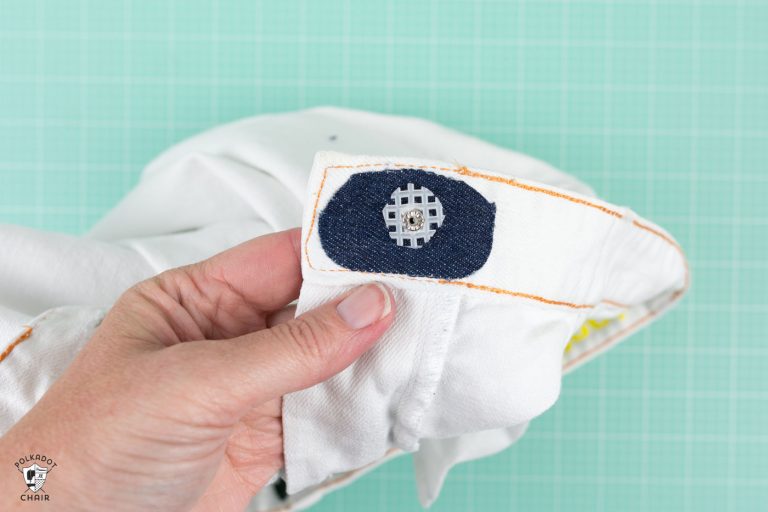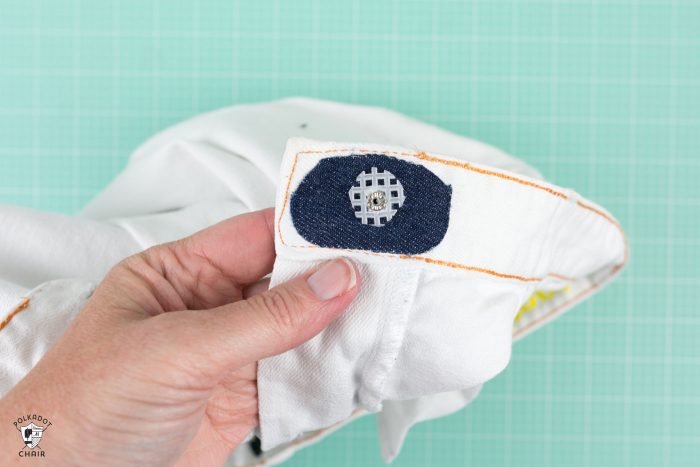 Step three:
Cut a piece of plastic canvas to about 1″ x 1″ and round the corners. Cut a hole in the middle of it large enough to pass the jean rivet thorough. (the plastic canvas will act as a washer and keep the button from pulling out again).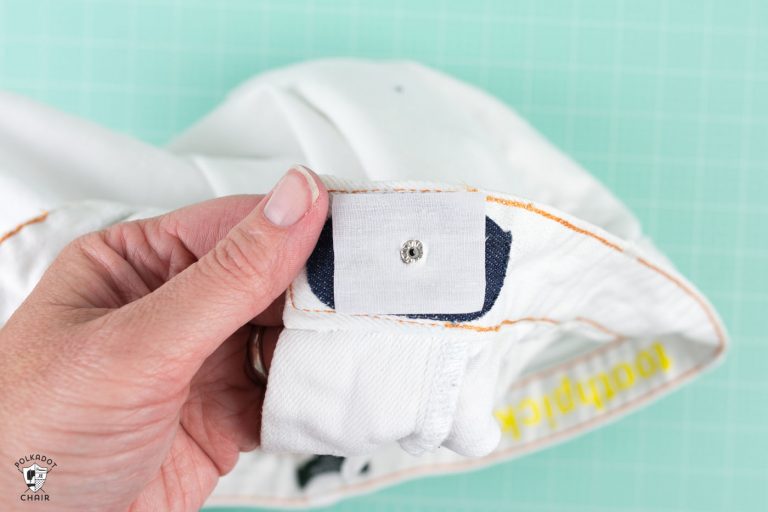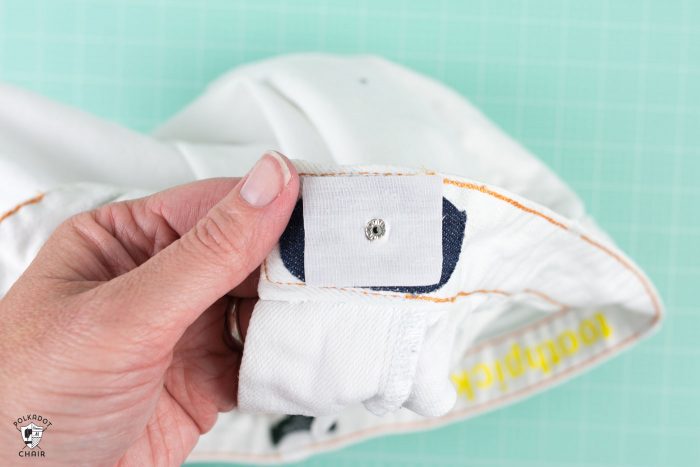 Step four:
Feed the front of the jean rivet through the jeans from the front to the back. Place plastic canvas over the jean rivet. Then place a piece of iron on fabric on top of the plastic canvas (this is to keep the plastic canvas from rubbing when you wear your jeans).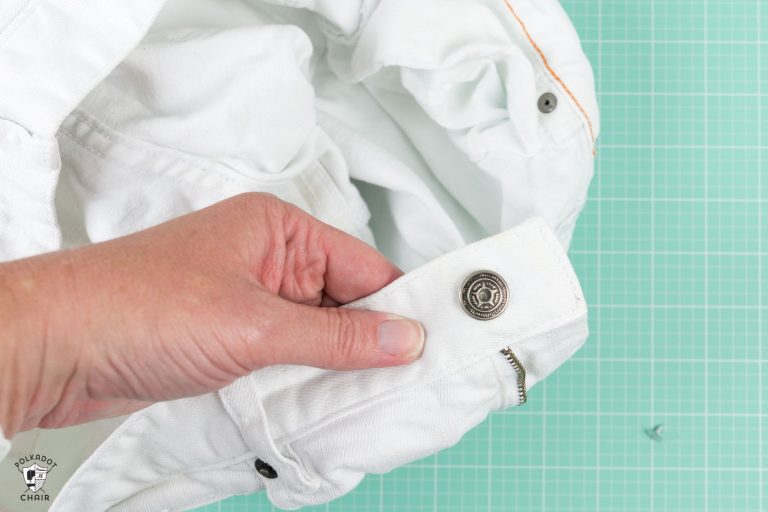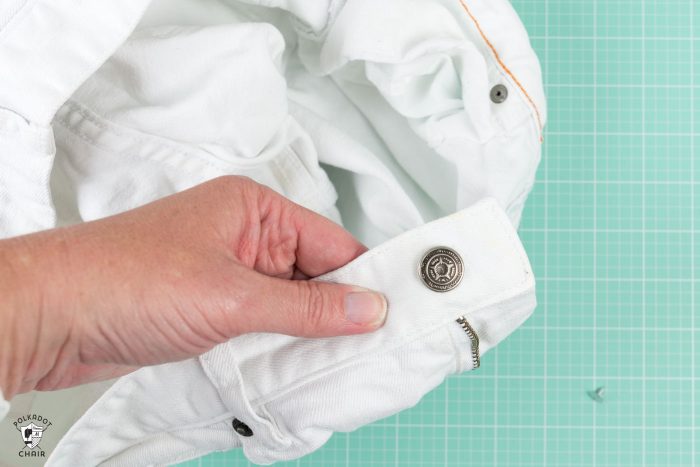 Step five:
Using a hammer pound the other half of the jean rivet into the jean rivet front piece.
That's it!
You're done!
More Sewing Tips You May Enjoy:
15 Must-Know Bag Making Tips and Tricks