Amy from Ameroonie Designs is here today sharing a Free "Love Note" Envelopes Sewing Pattern. The adorable envelopes are made from felt and can be turned into a mini quilt or embroidery hoop art! It's such a fun Valentine's Day Craft idea, I'm seriously smitten!
Hi friends! Amy Chappell from Ameroonie Designs here again to share another project. I love these little Love Note Envelopes! They are tiny and sweet and perfect for filling with treats, notes or just using for decorating! You can make them functional envelopes or just do the front and flap and make decorative pieces.
Jump to:
I had so much fun embellishing mine with embroidery and tiny felt hearts, and as always choosing fabrics for accents is a blast! You can create a lining inside the envelope, or make patterned envelopes by adding fabric to the outsides. Are you ready to make some?
"Love Notes" Felt Valentine Envelope Pattern
Supplies:
Patterns for Envelopes – CLICK HERE TO DOWNLOAD
Felt
fabric scraps (optional)
heat n bond lite- if making a fabric lining
sewing supplies
Embroidery supplies (optional)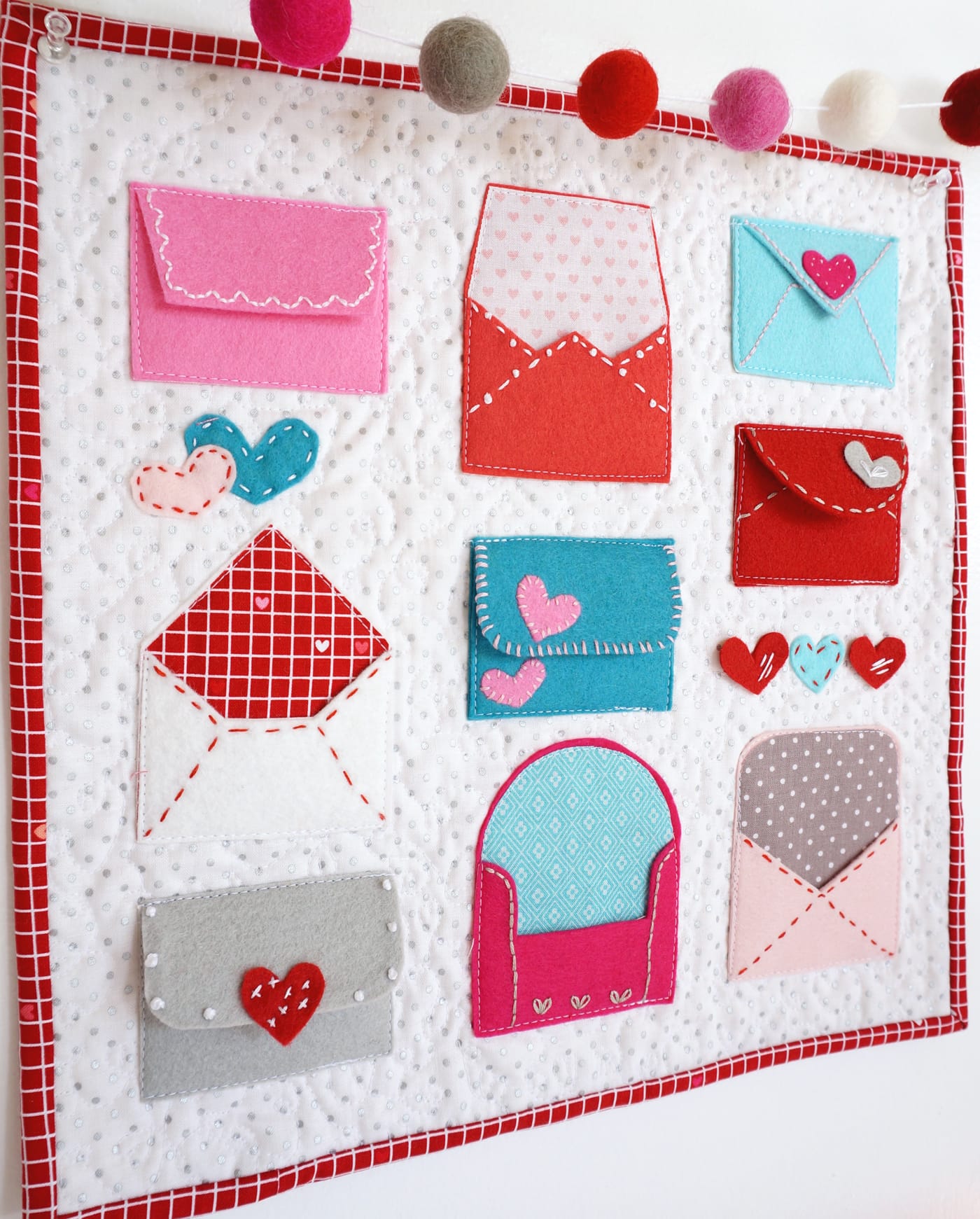 Directions to Make the Envelopes
Step One:
Decide what envelopes you want to make. There are 4 designs for the back of an open envelope, 4 front panels and 4 flap options.
1-For open envelopes, you need one back and one front- in felt and fabric lining
2-For closed envelopes that function– you need one front panel and one flap, PLUS a 2 ¼″ X 3″ piece – all three pieces in both felt and fabric, even if you aren't embroidering the pieces, the fabric fused to the felt helps keep the shape of the envelope if you add something bulky to it, it won't stretch the felt as much.
3-For closed envelopes that don't function– you need one flap PLUS one 2 ¼″ X 3″ piece in felt only.
Step Two:
Cut out your envelopes.
*TIP- I love using freezer paper to cut out felt- trace the pattern onto the paper side of the freezer paper and using a medium heat iron, with no steam, place the wax side down on the felt and iron it to fuse.
Cut out your shape and pull the freezer paper off! Easy!
Step Three:
Cut out your fabric lining. Trace the patterns on the paper side of the Heat N Bond and following manufacturers instructions, fuse to the lining fabric. Cut out.
*TIP- make sure you cut out INSIDE the lines when cutting the lining so it doesn't go over the edges of the felt, I like to cut off a good ⅛″ from the sides of the lining to leave a little outline of felt around the edges.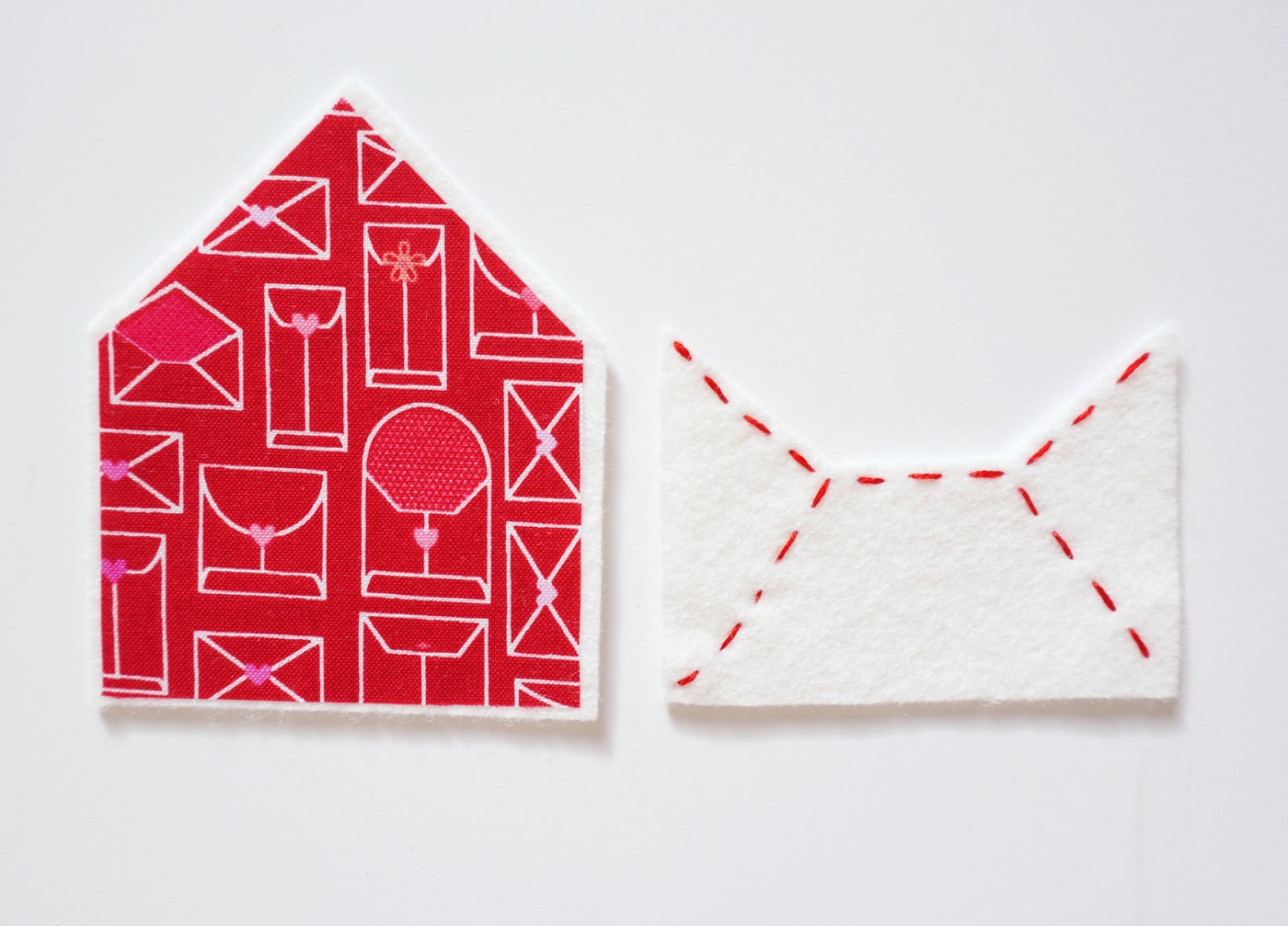 If you want to add embroidery to your envelopes do it now.
Step Four:
Fuse the lining fabric to the felt pieces- this will anchor the knots and hide your stitching if you've done embroidery. (only if you want to make full envelopes)
Sew the pieces of the envelope together.
Now, what are you going to make with these cuties?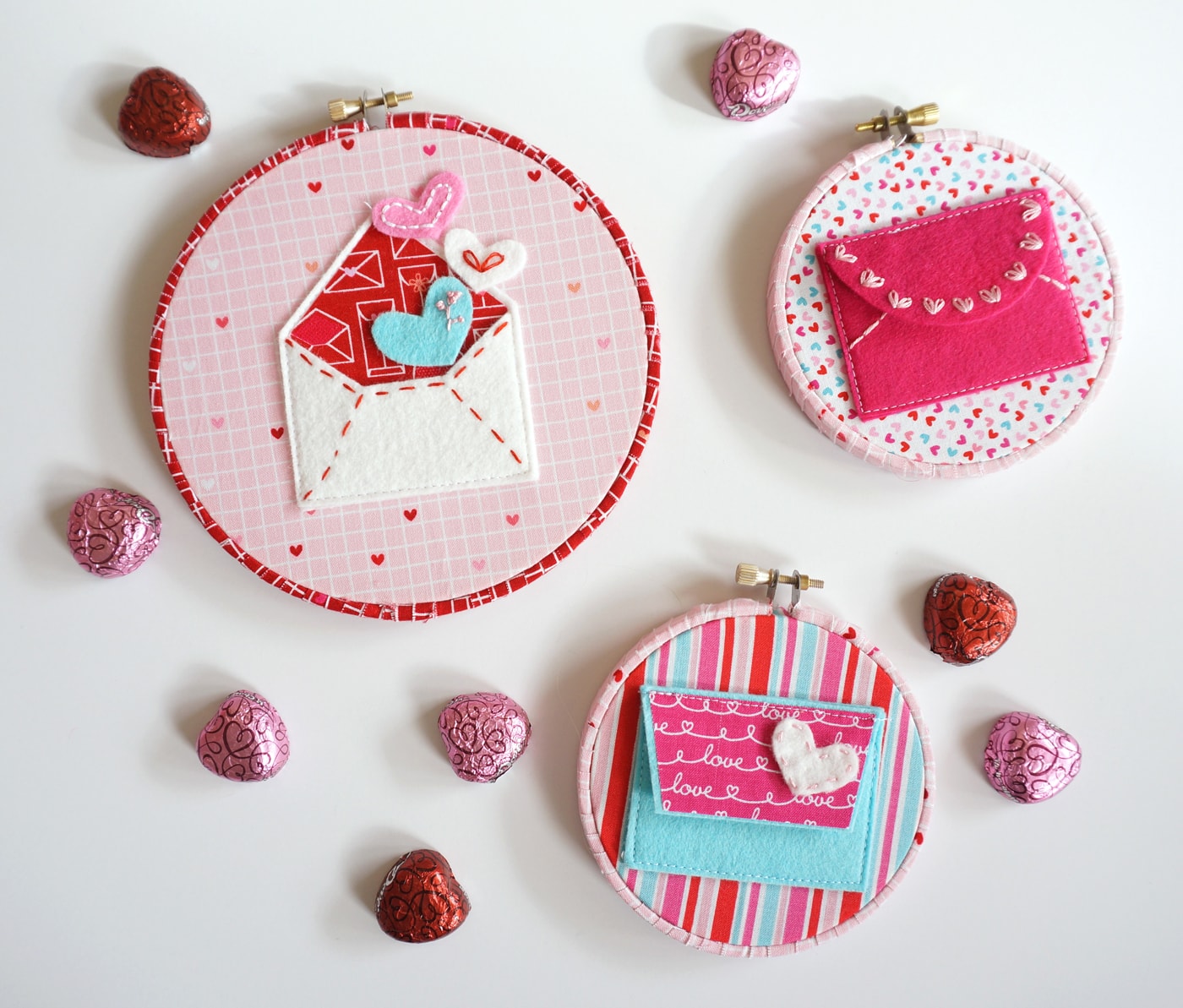 ___________________________
Thanks for the tutorial Amy!
If you're curious to see how Amy puts her embroidery hoop art together you can check out this tutorial. It will show you how to take your cute felt envelope and turn it into some fun Embroidery Hoop Art.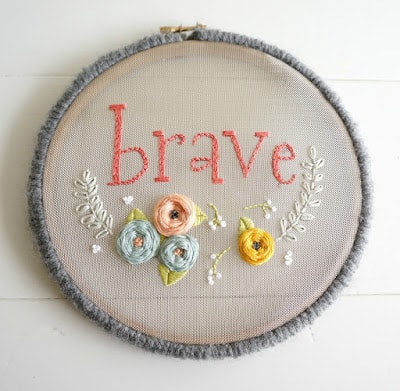 She also used them on a fun mini quilt! You can see how she makes her mini quilts by clicking HERE.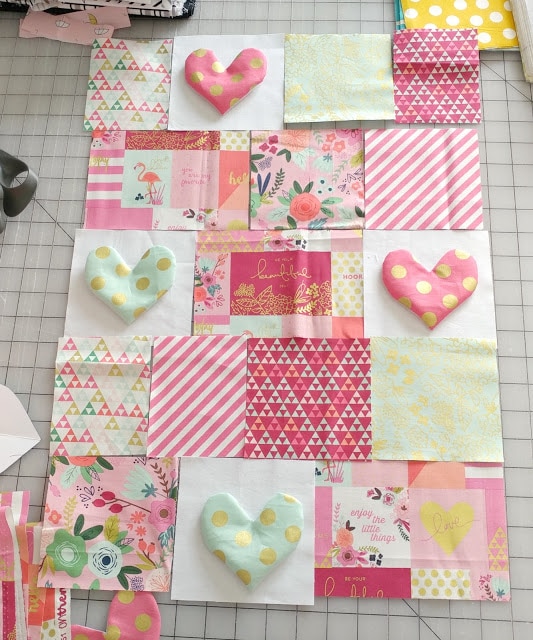 If you own a Cricut Amy will be posting showing you how to use this pattern with your Cricut Maker! Just click HERE to go to her site. How easy would it be to cut the felt with that instead of by hand??
About the Maker: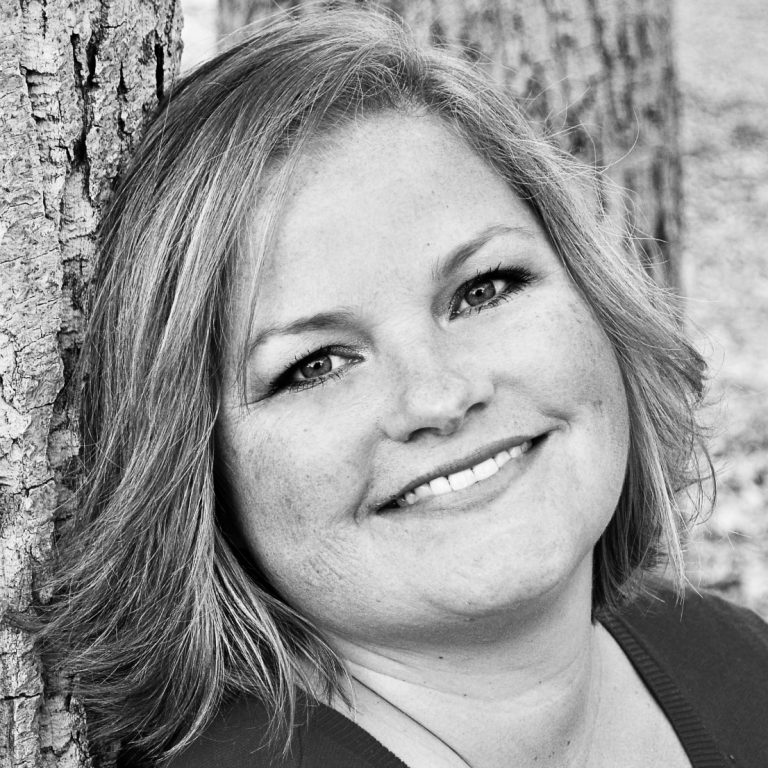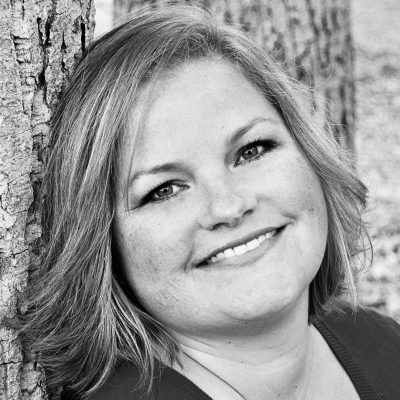 Hi! My name is Amy Chappell and I blog over at Ameroonie Designs, I currently live in Utah with my husband and 6 kids. I love being a mom but needed an outlet that would give me something to do that stayed done, enter sewing and creating. I also love that blogging has given me a way to meet new people and find a community of amazing people who love fabric and sewing as much as I do.
xoxo,
Amy
Ameroonie Designs
www.amerooniedesigns.blogspot.com
More Projects by Amy:
"On Trend" Valentine's Day Mini Quilt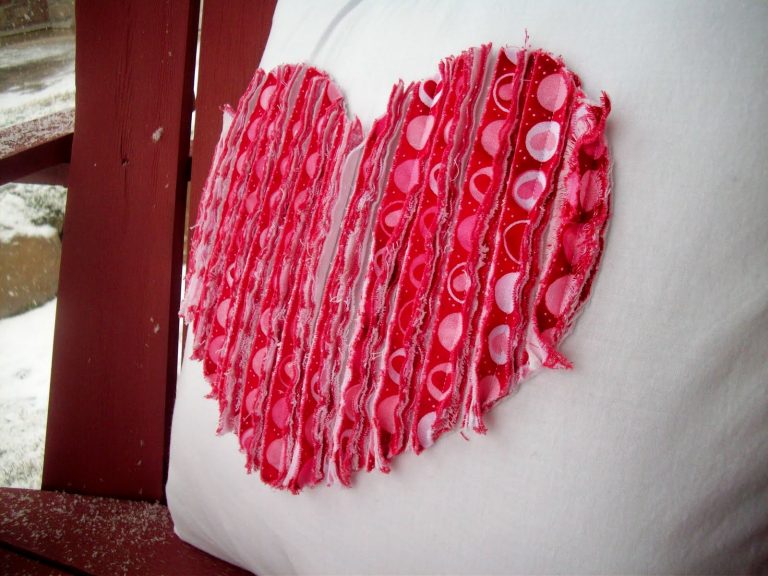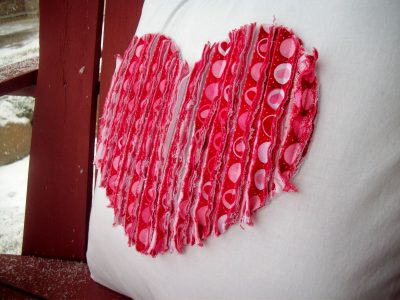 How to make "Faux" Chenille Pillow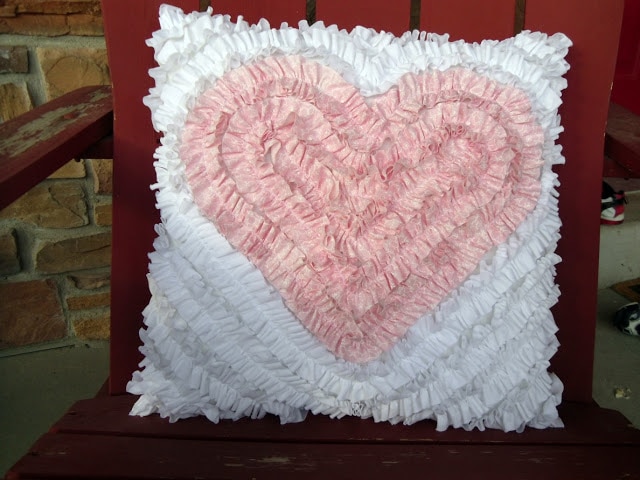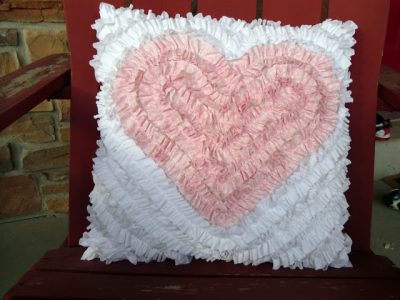 How to Make a Ruffly Heart Pillow