I feel like I've been on a Canvas Banner making kick the last few months (most of them I've posted here, but a few are being saved tutorials later this month). I just think they are so cute and there are a million ways to customize them.  Recently I've spotted many cute and clever DIY Canvas Banner & Pennant tutorials online. Today I thought that I'd share some of the ones that I've found with you.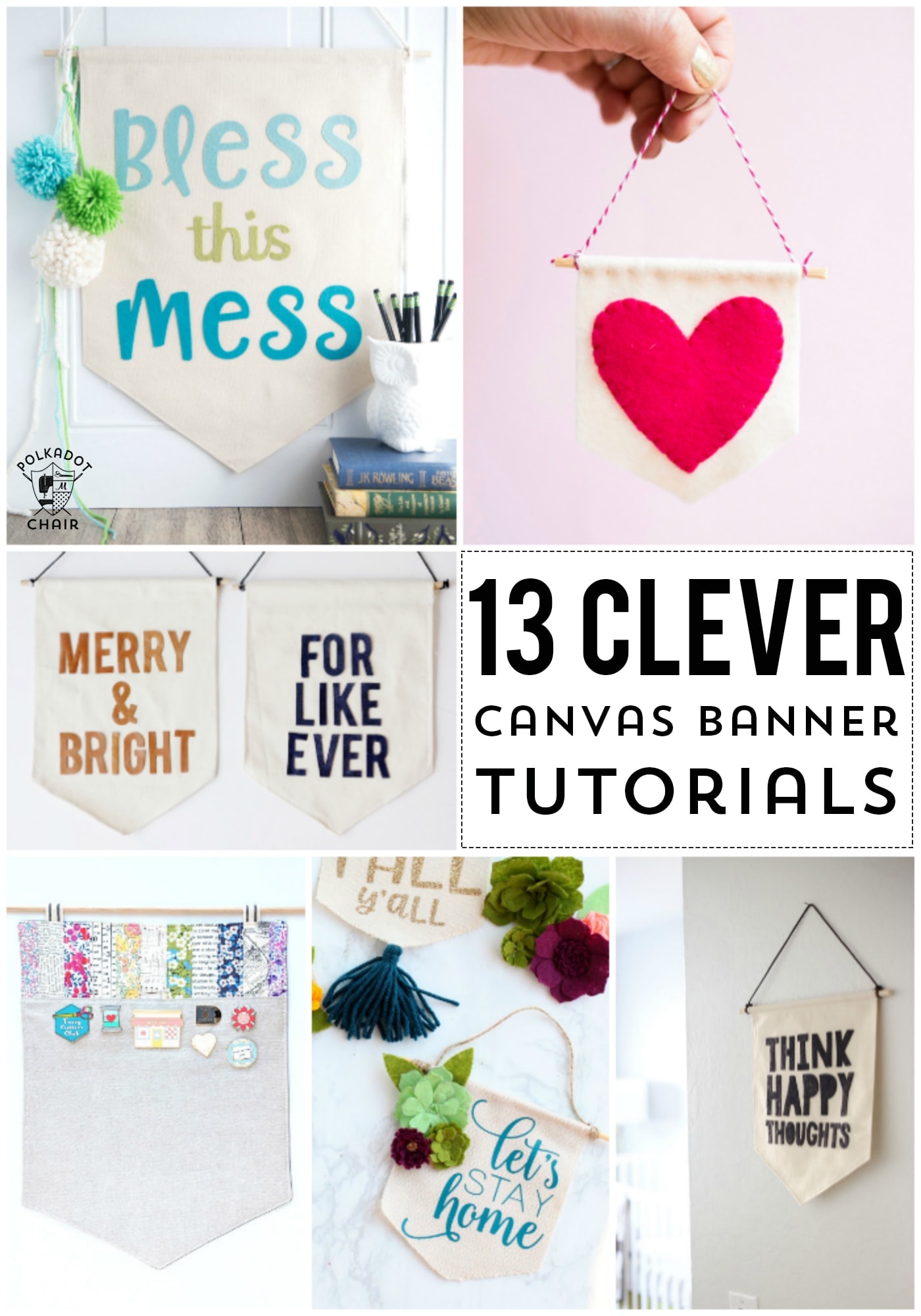 A few summers ago my family was on a summer road trip through the Carolinas, Georgia, and Florida.  We made a pit stop for the day at a cafe that my Mom told me to check out called the "Back in the Day Bakery".  The food was delicious, just as we had heard, and the decor was just as great as the food. (They have a cookbook, by the way, my Mom loves it and I've been meaning to order it for a little while).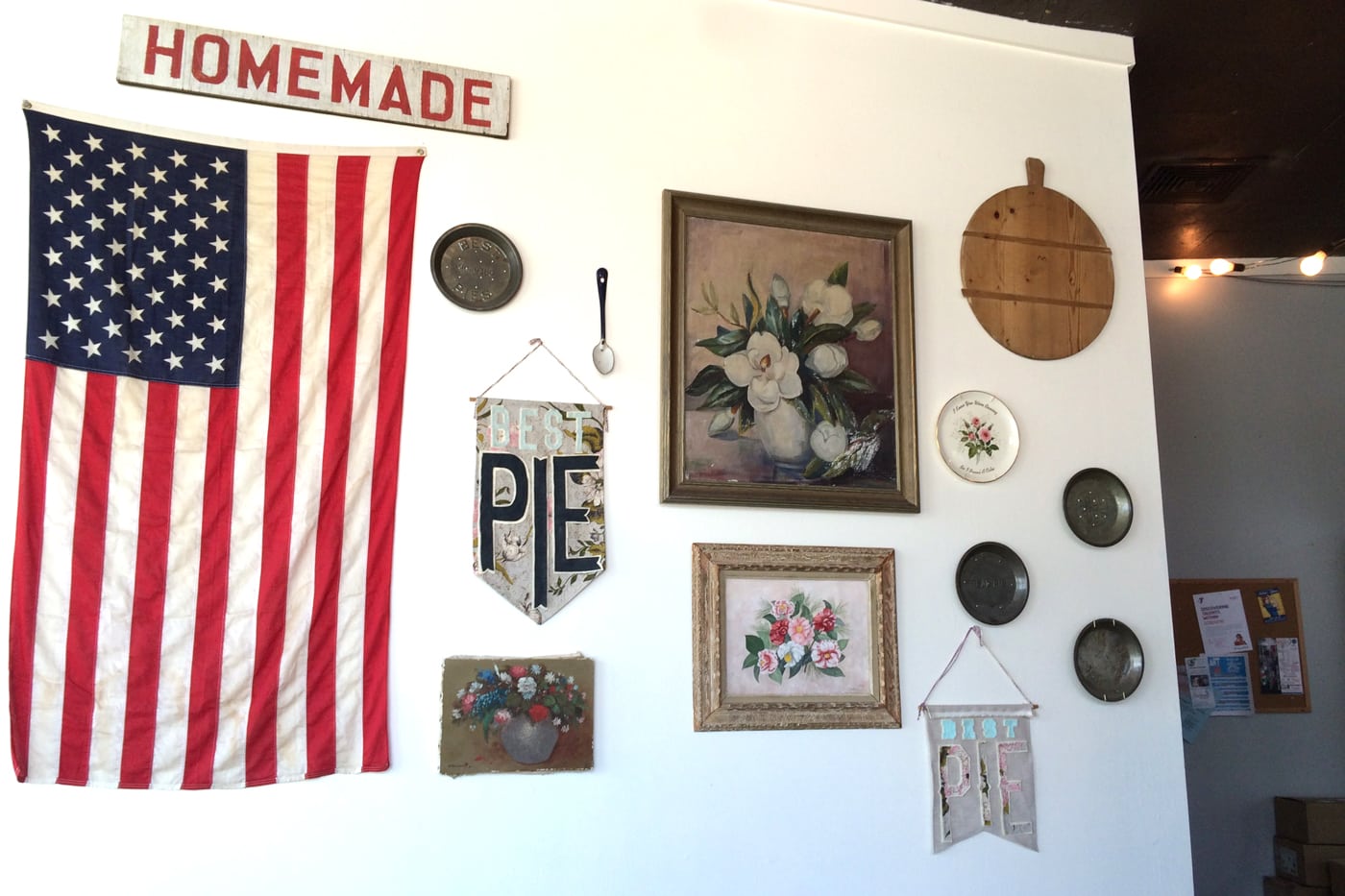 While we were eating lunch, I noticed a cute banner hanging on the wall. I thought it was such a clever craft idea. Theirs said, "Best Pie".  I immediately thought it would make a cute DIY project and would be fun to customize for different holidays and occasions. Since then I've made a few banners and spotted several online. It's a craft trend that I can definitely get behind!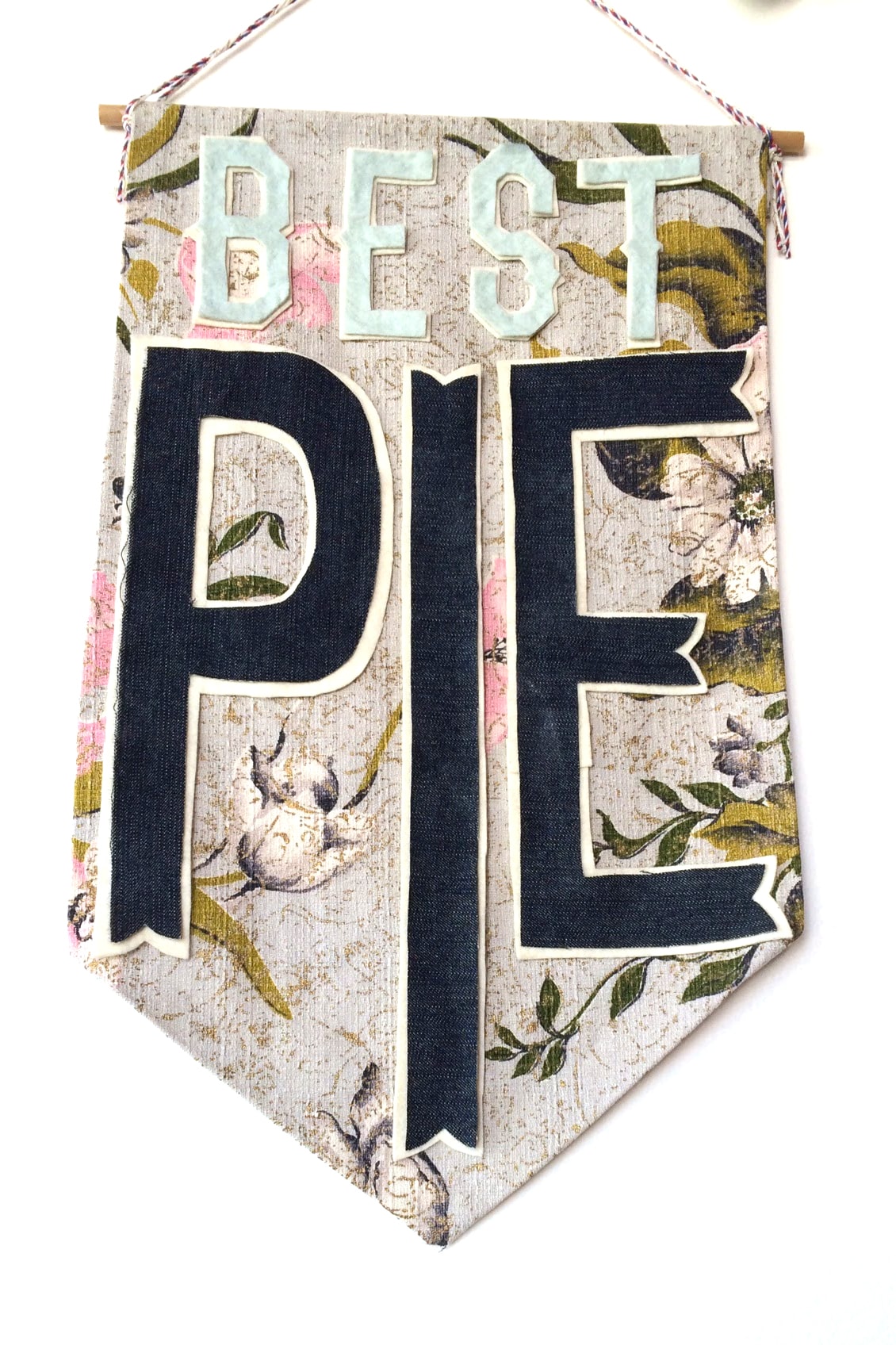 Today I've rounded up 13 fun and clever DIY Canvas Banner (or Pennant) tutorials for you!  Anyone feel a "crafternoon" coming on?
13 DIY Canvas Banner & Pennant Tutorials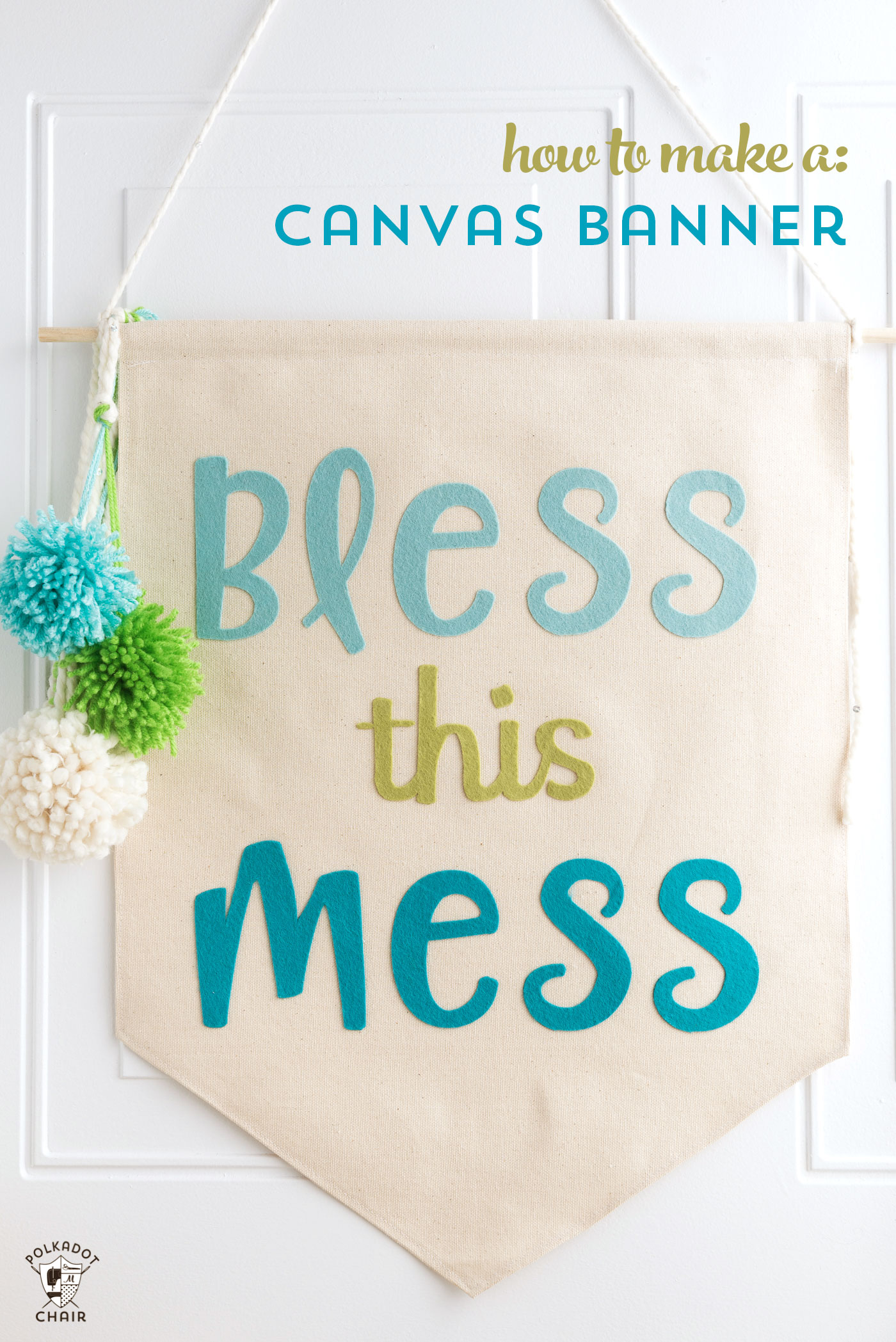 This fun Dorm Room Canvas banner was inspired by my daughter 1st dorm room. To say it was a mess is an understatement.  These types of banners are great decor for a dorm room since they are lightweight and easy to hang.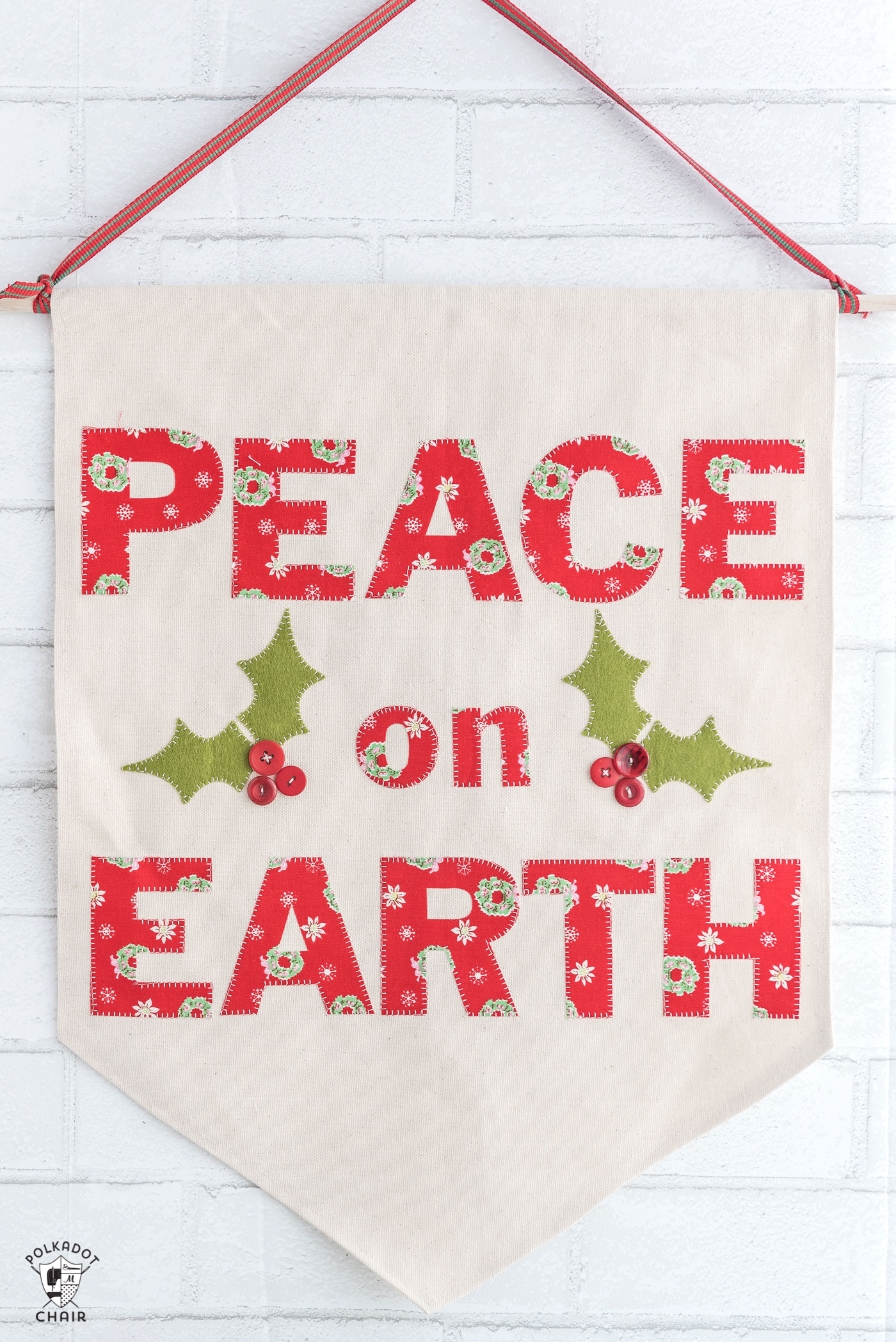 I created this Christmas Banner this year with the help of my Cricut Machine (many of these banner use e-cutting machines). I was able to cut out the letters all with the machine. Since the font I used is just a basic block font, you could easily spell out almost any phrase that you like. It's also a great way to use up some scrap fabric.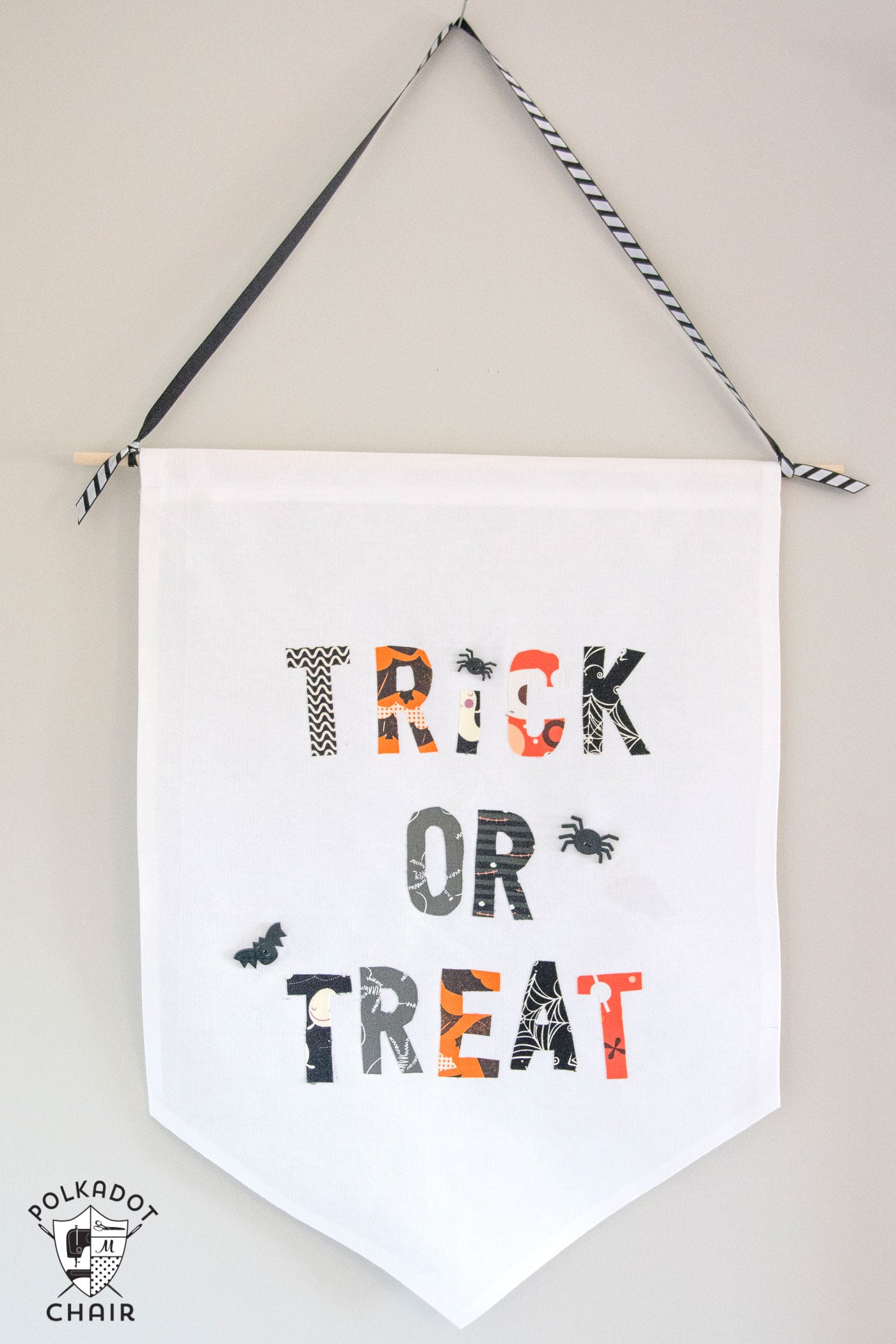 I created this Trick or Treat banner just a few months after spotting the one in Savannah.  I LOVE to decorate for Halloween and was more than happy to make myself yet another Halloween decoration.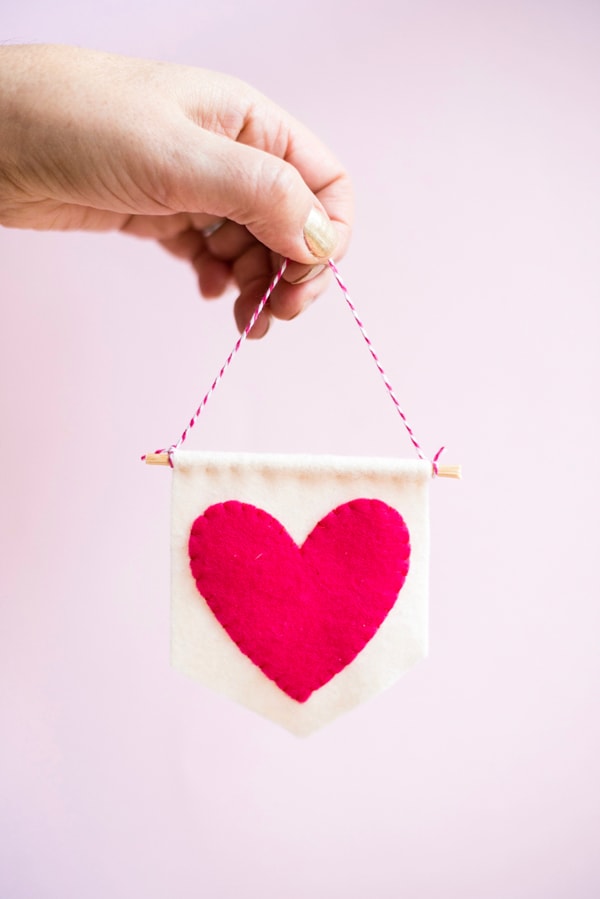 Why is everything cuter when it's small? This mini Canvas Heart Banner is so simple to make, you can do it all by hand.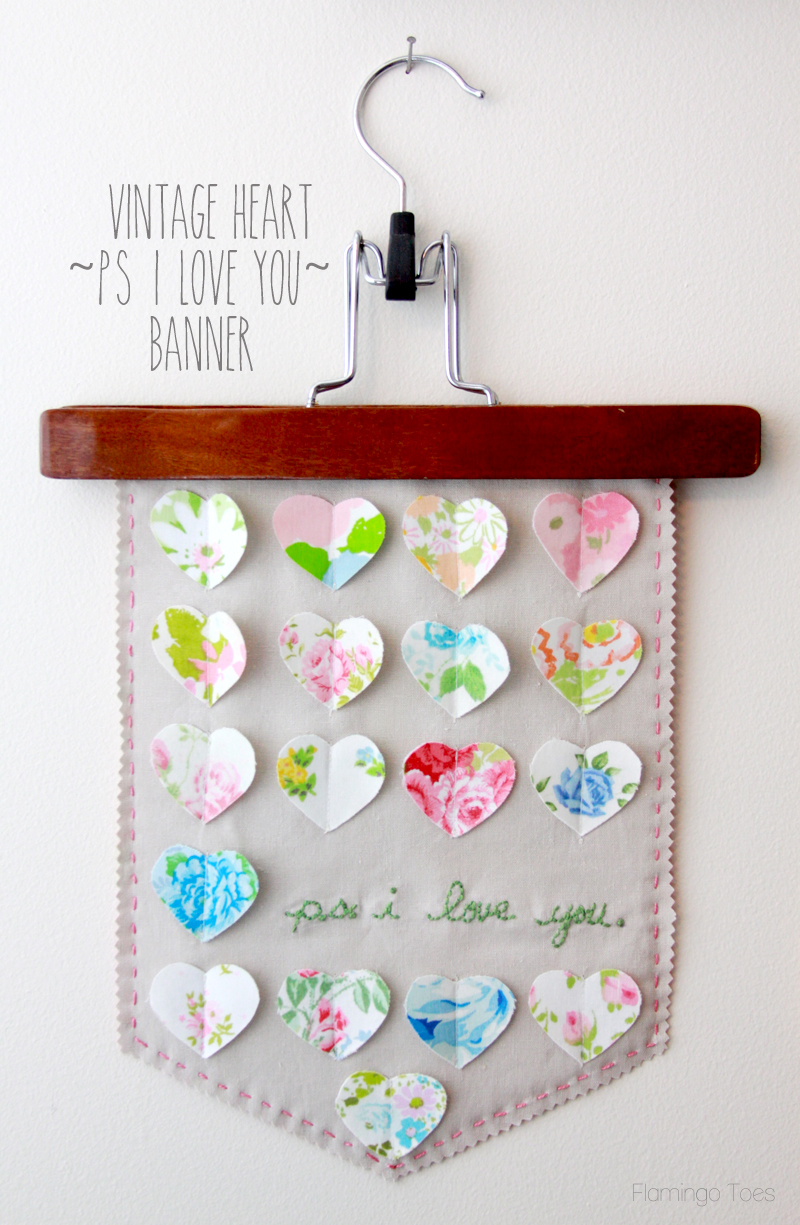 I love Vintage Linens, this banner from Flamingo Toes is a great way to show off some of your favorite collected vintage linens (and a great way to use up those precious scraps you never want to throw away).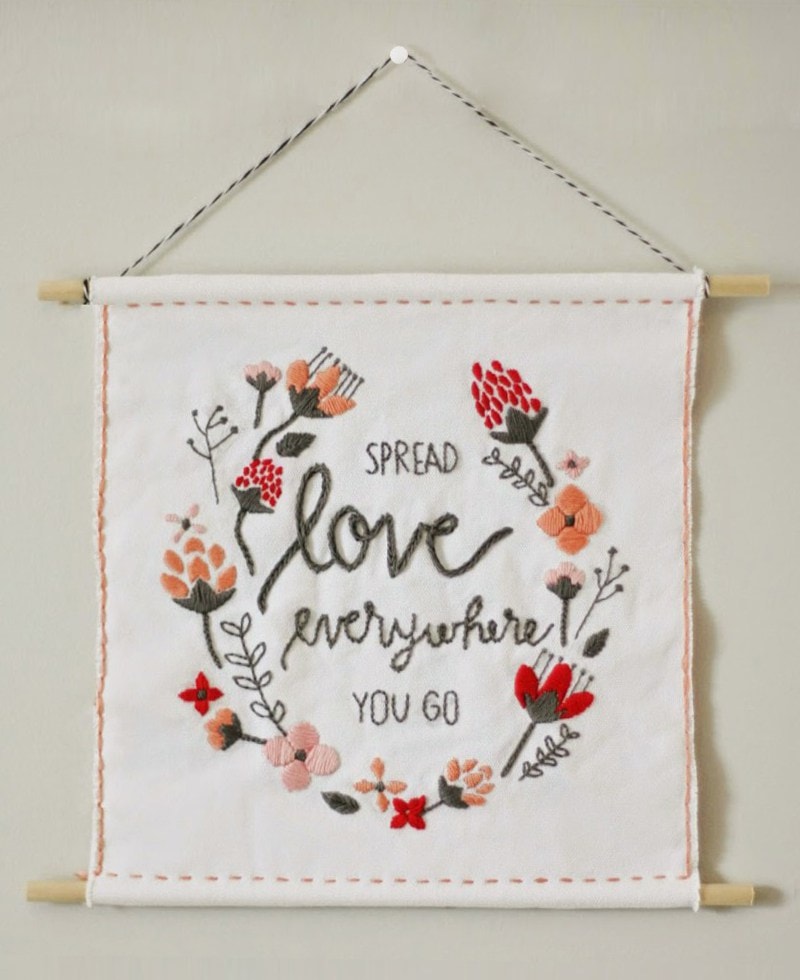 This banner is embroidered. If you click over to the tutorial you will see that they show you how to embroider all of the different elements on the banner.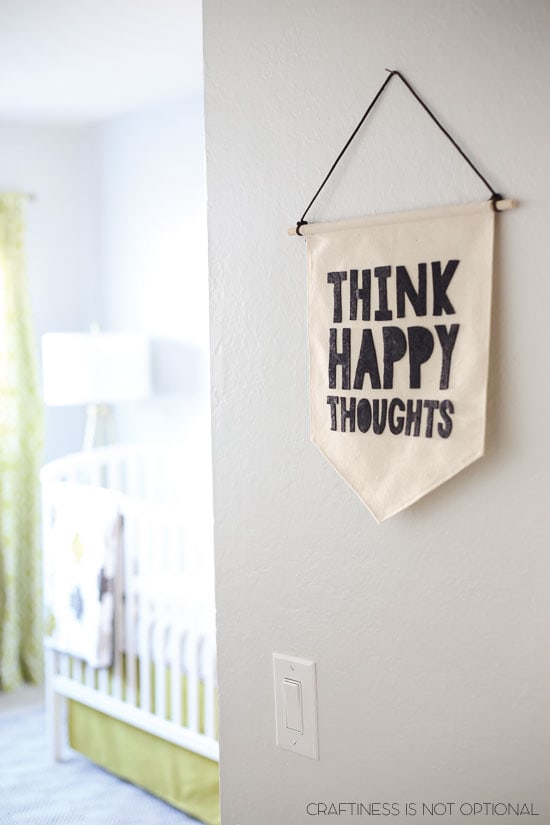 This Banner from Craftiness is not Optional is the "finishing" touch for a Peter Pan themed Nursery.  You have to check it out, so many adorable ideas in one room.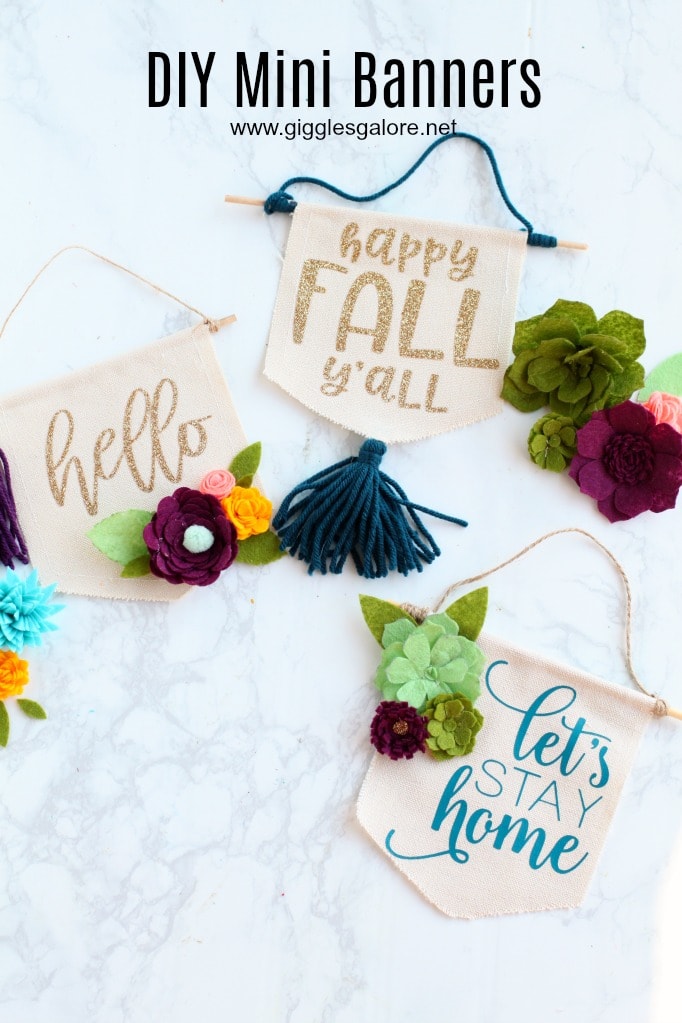 These mini banners have such cute sayings and I want to make all of them. I do have to say that I think the "let's stay home" is my favorite.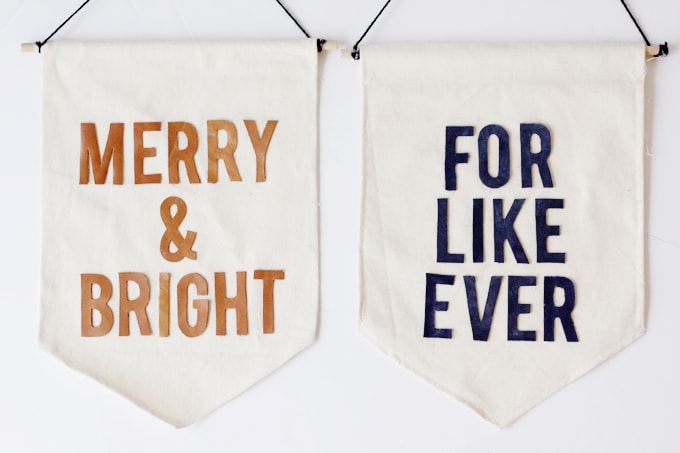 Kate created these canvas banners with LEATHER! How cool is that? I love the texture and sophistication that the leather adds to the banners.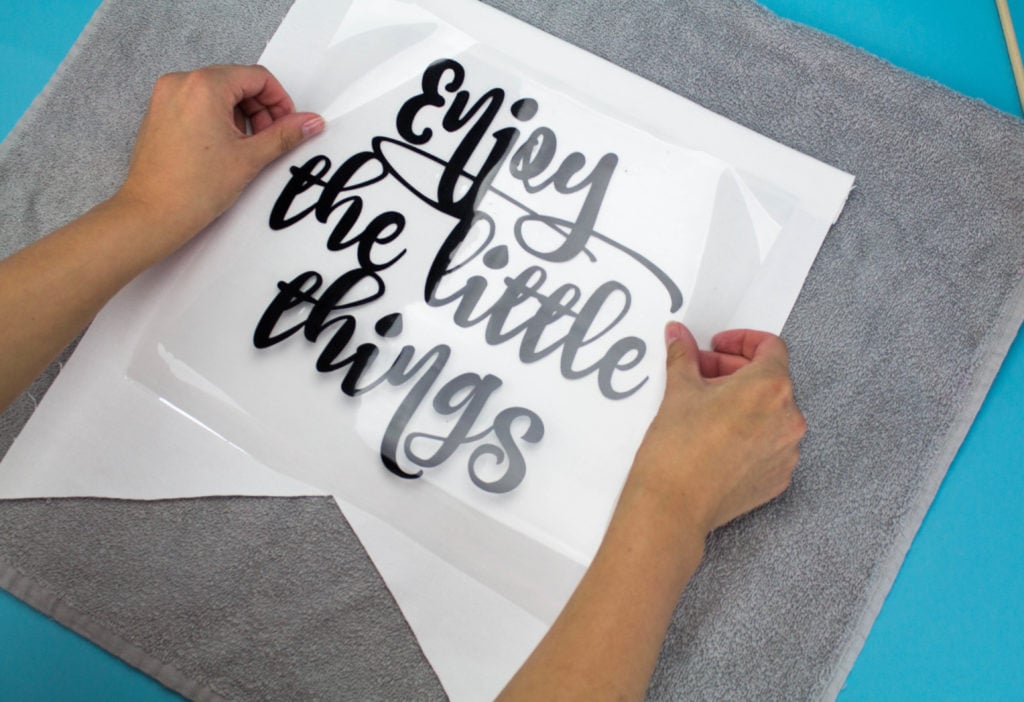 A little craft in your day walks you through using your Cricut to create your banner. You can cut out the iron on with your Cricut then adhere it to your banner. No sewing required!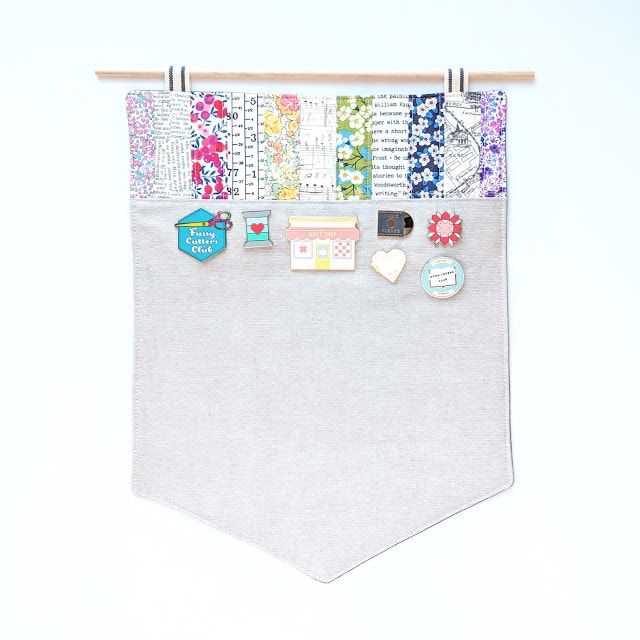 I spotted this fun banner on Heidi Staples blog this week. I love this! I've had a fun pin collection of my own for a while and love this idea for displaying the pins.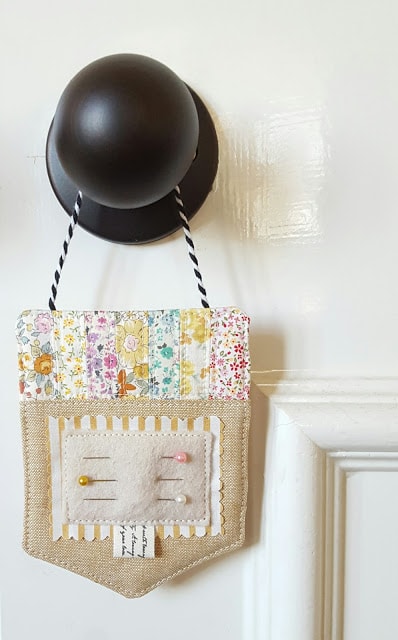 Speaking of pins, how cute is this banner??? It holds pins! Genius.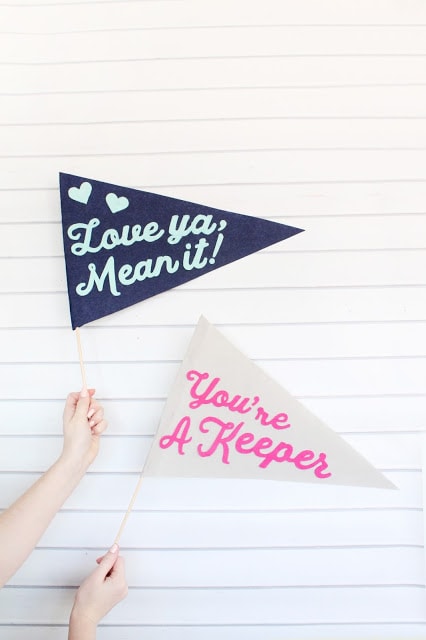 I love this different take on a canvas banner. These are so stinking adorable. We have a collection of vintage banners in my son's room. I'm going to have to add another one (that I made) to the well.
More Great DIY Projects:
25+ Bunny Inspired Sewing Projects
More than 25 Cute Things to Sew for Halloween