Today I'm excited to share with you a quilt I've been working on this summer. It's inspired by an old quilt that I found at a thrift store and features a unique Vintage Quilt Block design.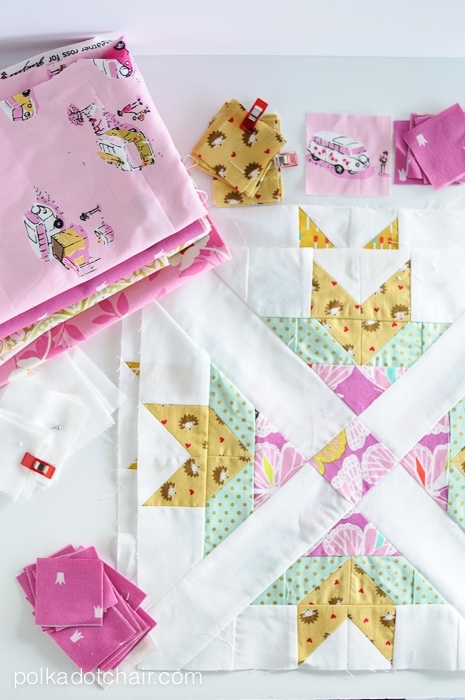 This is turning out to be quite a crazy week. I sat down and realized I had nothing done to blog about this week, it seems I'm in the "middle" of several different projects and just don't have anything finished! I did finish my t-shirt from my "selfish" sewing a few weeks ago, I just need to photograph it on, which means I need to actually put on make up– a difficult task in the Summer.
My Vintage Quilt Block Project:
Since I'm "in between" a few things, I thought I'd sit down and tell you about a quilt that I've got in progress right now that I'm very excited about!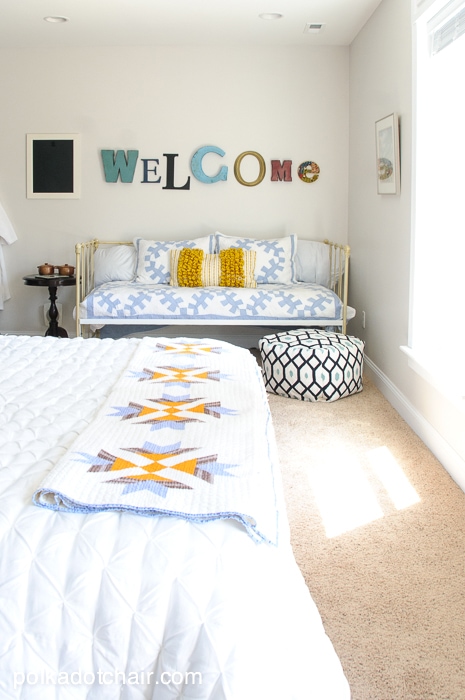 After I posted the finished pictures of my Guest room MANY of you asked if I was going to show you how to make the block on that vintage quilt that I bought to go in the room. Well the answer is YES! I bought the quilt thinking it was a great block to try to redo. I don't think it has a name… am I wrong about that? Anyone recognize it?
Well I sat down and got to work and after several tries I've got it down!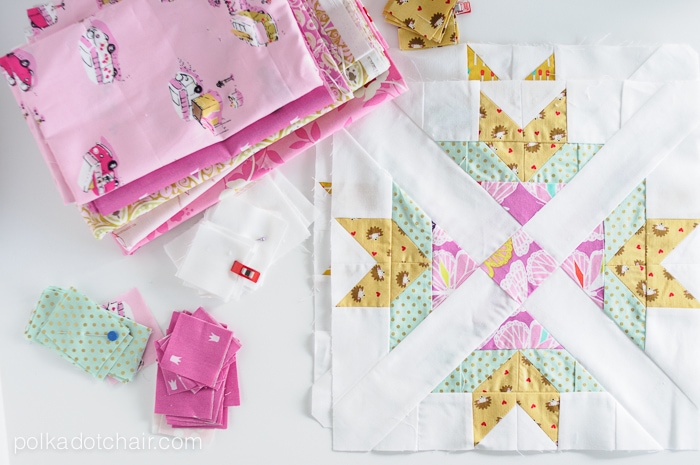 I must say that I'm very excited about the direction it's headed!  It's a fun little block to make but does take a bit of cutting. I've decided to make it into a quilt for my daughter's bedroom. She's been asking for a quilt for a long time for her bed and I think the pinks and aqua's will be perfect in there.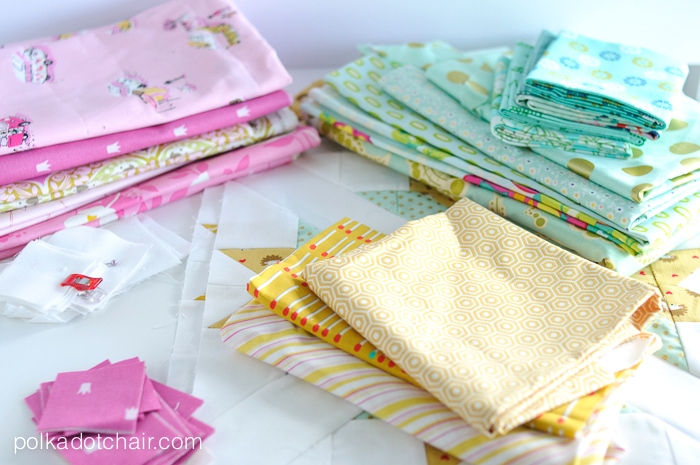 I pulled out a collection of fabrics to use and have been busy planning out all of my blocks.  Since this quilt does require a bit of math and several steps, I'll be releasing it as a pattern later this summer.
UPDATE: The pattern is currently in the "works" and should be released Summer 2019. If you'd like to be notified when the pattern is ready, just sign up for our Newsletter using the link on the sidebar.