From Cricut Projects to Quilts to Disney DIY's here are the projects that you loved the most on the Polka Dot Chair site in 2021!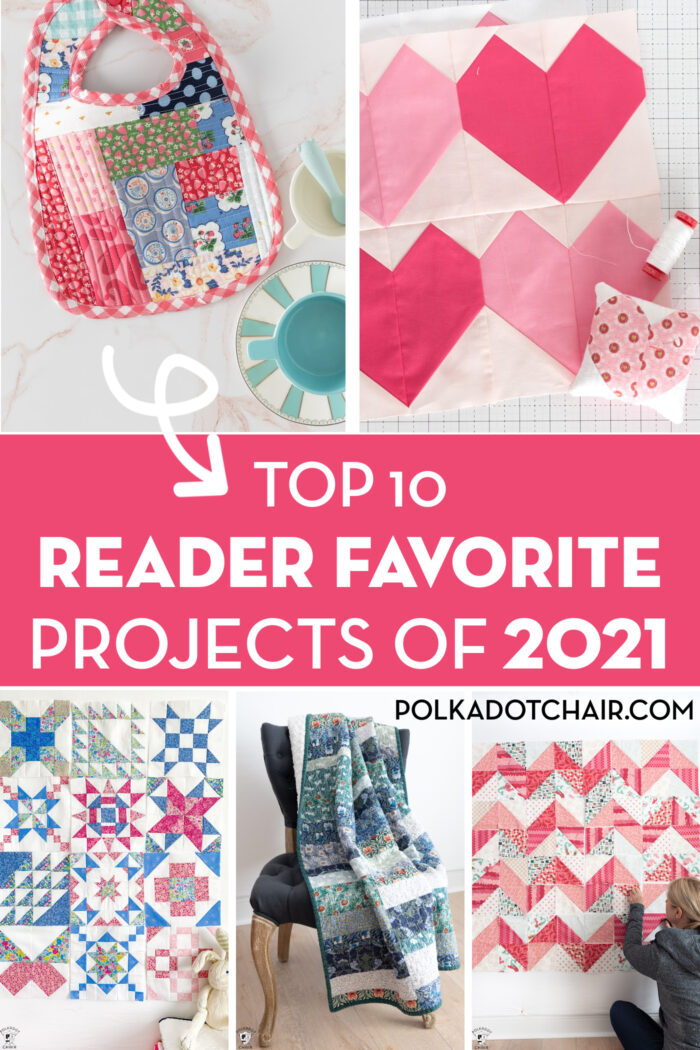 Every year I love to look back and see which projects you, our readers loved the most. Each year I'm a bit surprised; inevitably, some of my favorites don't make the list. It's always interesting to see what you guys love and helps me to tailor and plan content for the upcoming year.
Table of Contents
So without further adieu, here are your favorite projects we added to the Polka Dot Chair website in 2021.
2021 Reader Favorites
1. Favorite Fonts for Cricut Projects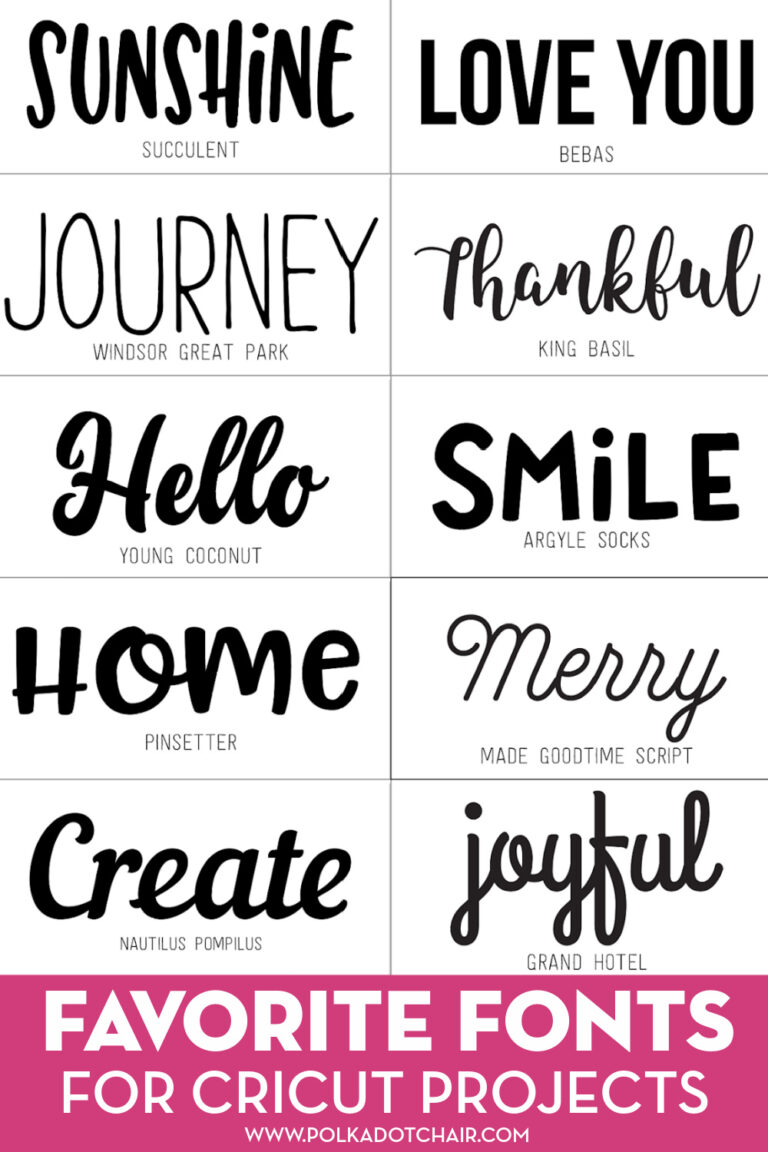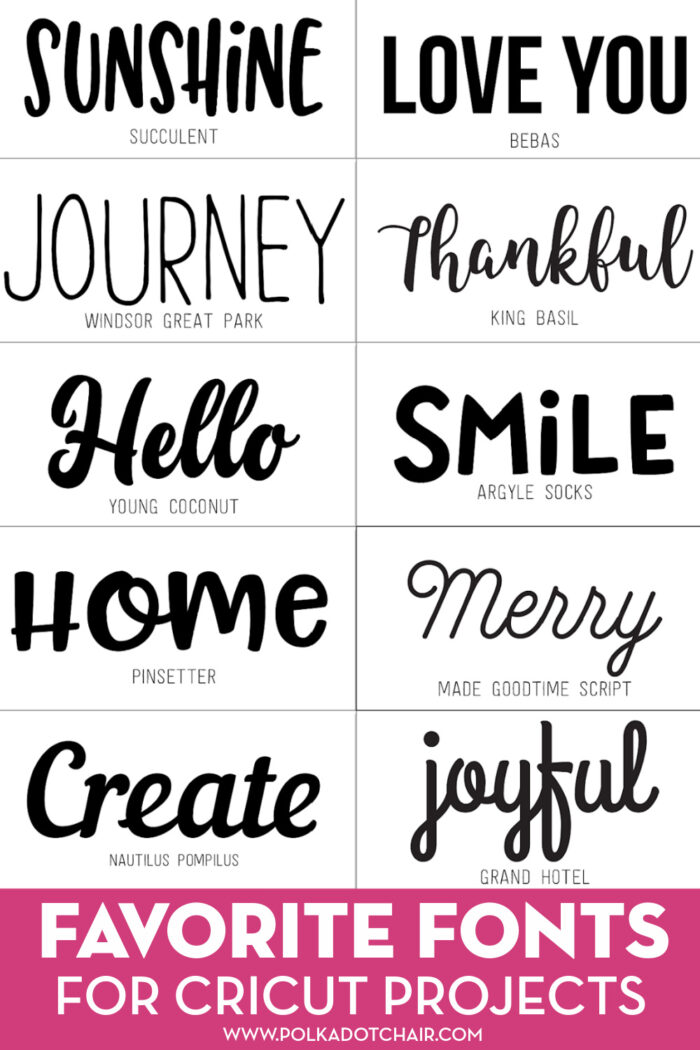 You seem to love anything that has to do with a fancy font! I shared some of my favorite fonts that I use when I design my Cricut SVG files. Many of them are free, a few are not but in my opinion, worth the purchase price
2. Half Square Triangle Baby Quilts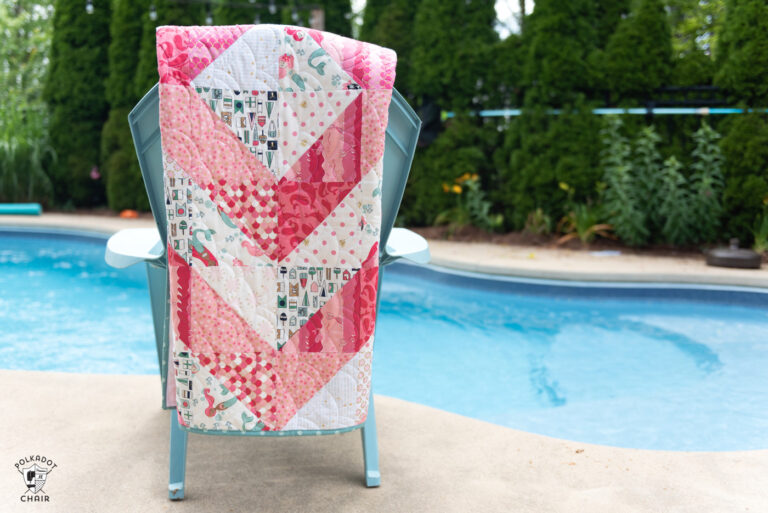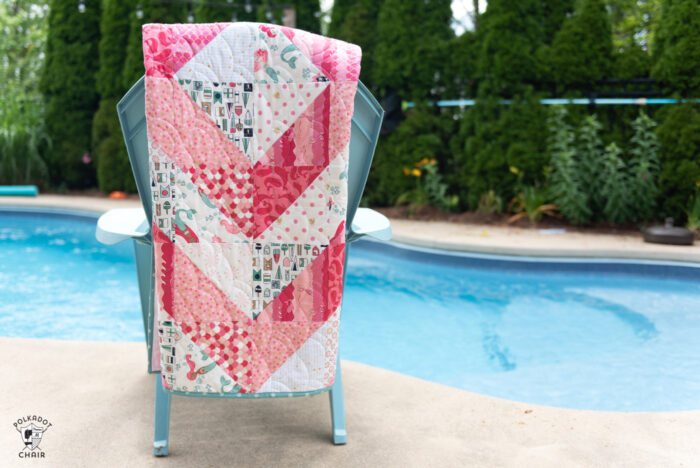 Quilting has always been fascinating to me. It's incredible all of the different designs you can make using only squares, rectangles & triangles. This post shows you how to rearrange simple half-square triangle quilt blocks into multiple quilt top designs.
3. Disappearing 4 Patch Quilt Blocks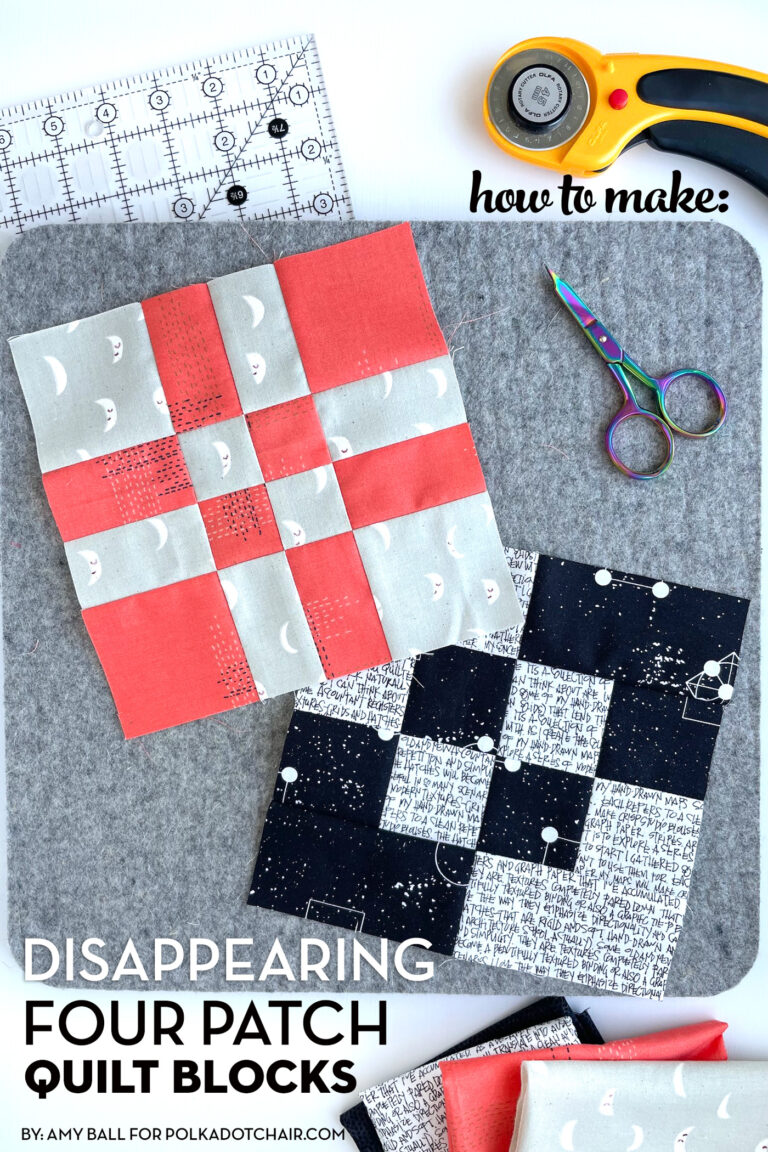 Amy, our guest designer, always comes up with unique projects to share every month. You loved her method for creating a disappearing four-patch block.
4. Riley Blake Designs Quilt Block Challenge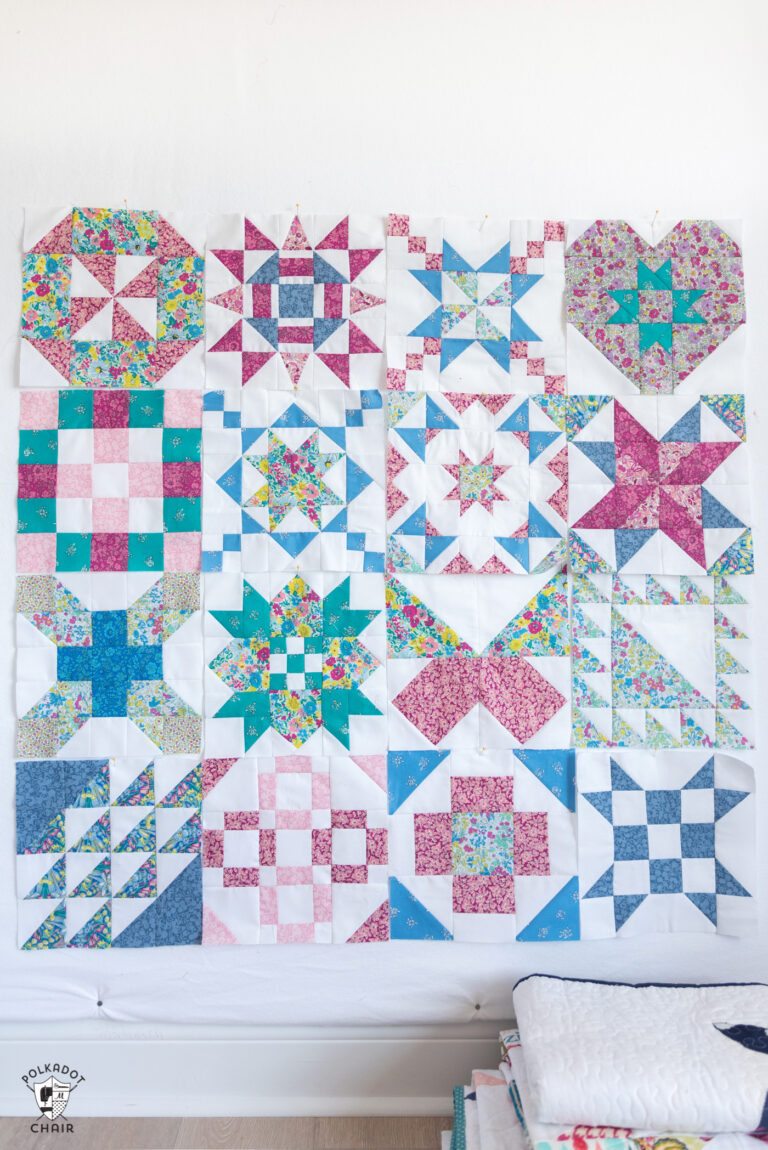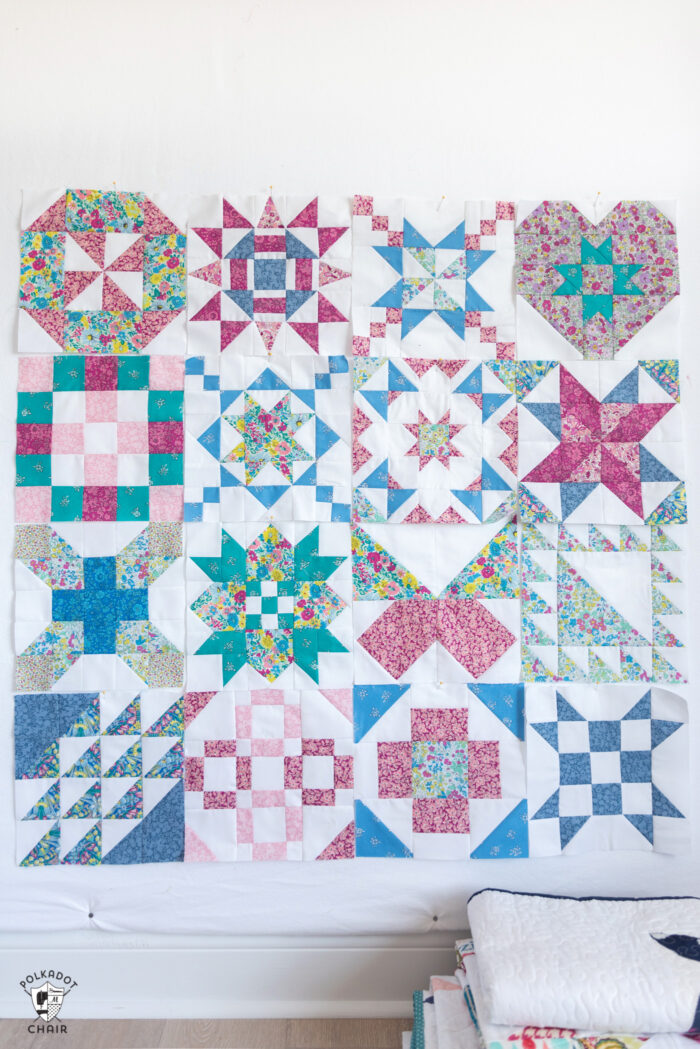 In 2020 Riley Blake introduced the Quilt Block challenge as a way for all of us to find something to work on while we suddenly found ourselves with lots of time at home.
The 2021 RBD Block Challenge was a big hit, and they reorganized it and continued it in 2021. It's coming back in 2022; keep an eye out for its launch (even better, subscribe to our newsletter, and we will email you when each block is available).
5. Finish it Friday; Scrappy Liberty Quilt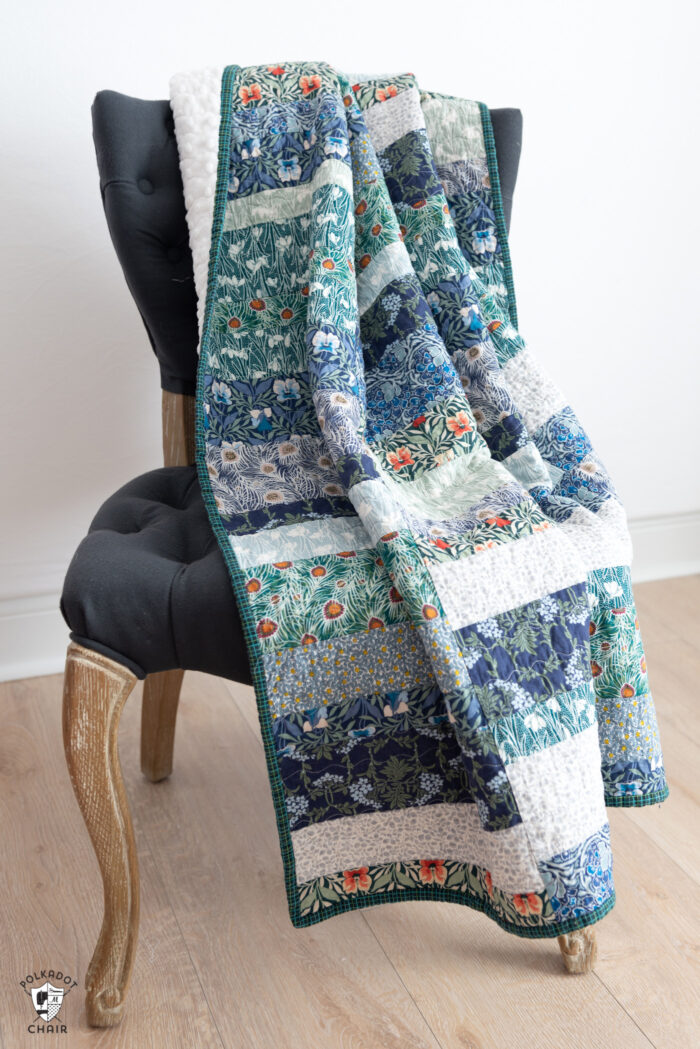 I started a new blog series in 2021 called "Finish it Friday," where I picked unfinished projects to finish and share with all of you. I think I ended up finishing six projects? I planned on 12, but it's ok. My goal for 2022 is to be a bit better than in 2021, so I'm happy with what I finished.
You loved this Scrappy Strips quilt made from Liberty Fabrics. It was part of an Instagram Quilt-Along that I hosted.
6. Printable Project Planners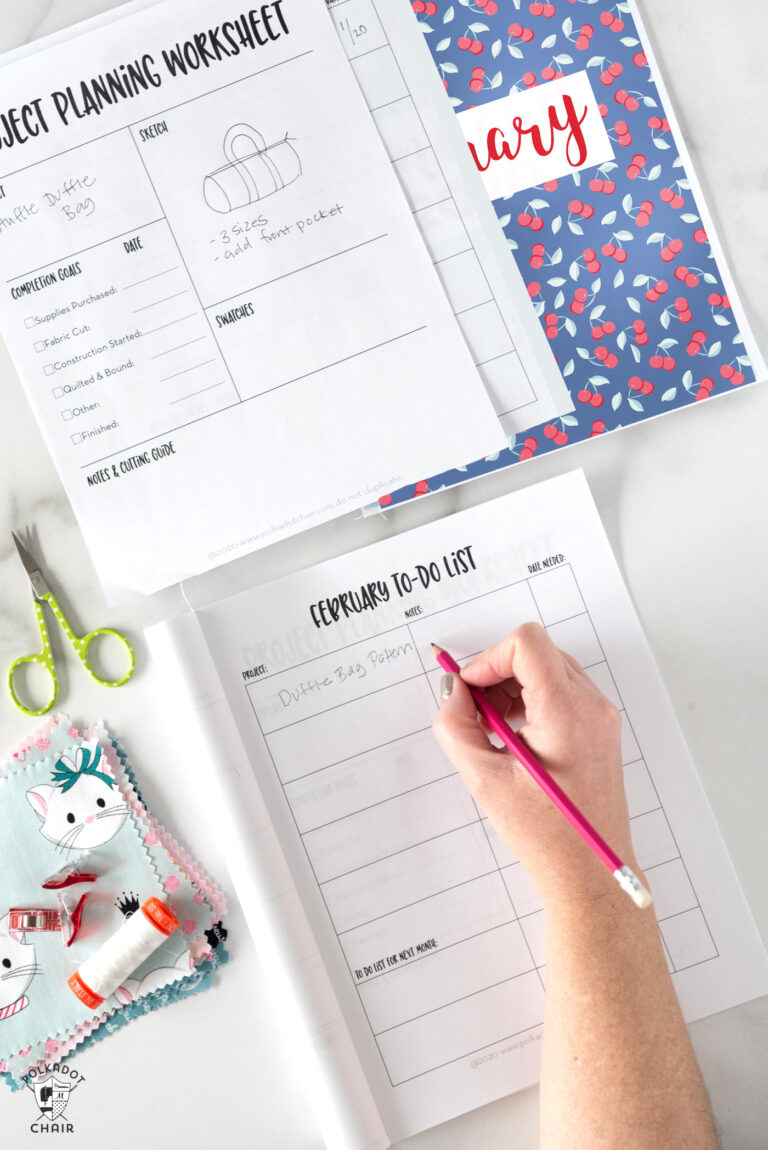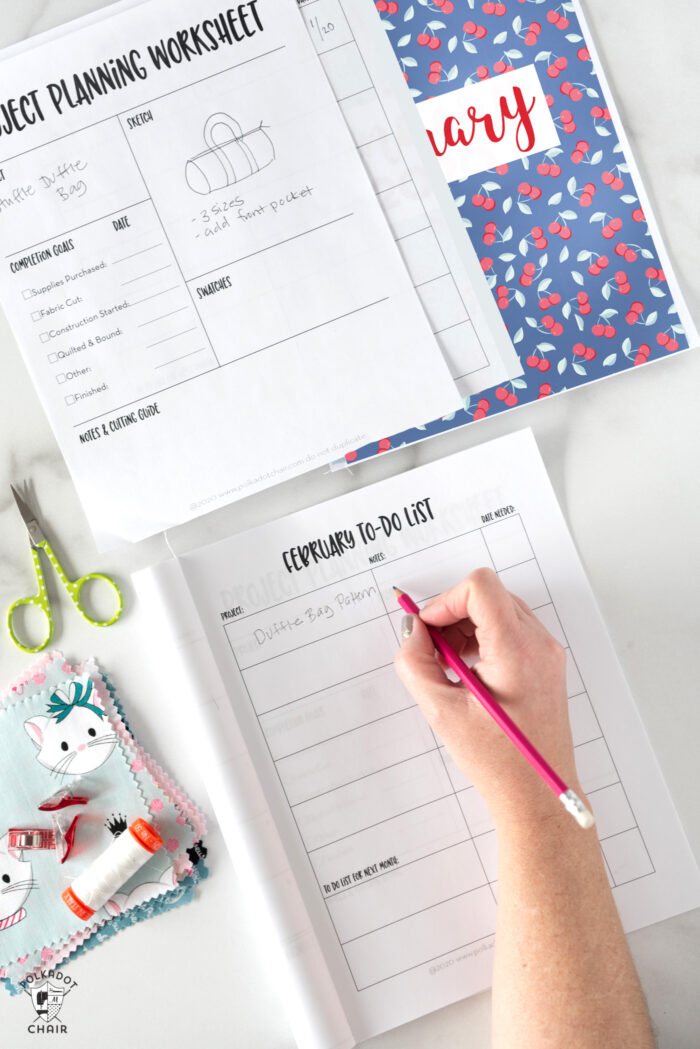 You loved our planners! Both the Christmas planner and the monthly calendars. I'm trying to figure out the best way to handle this in 2022. Since our system is changing a bit, I'll be sure to let you know when they are ready.
7. All the Hearts Quilt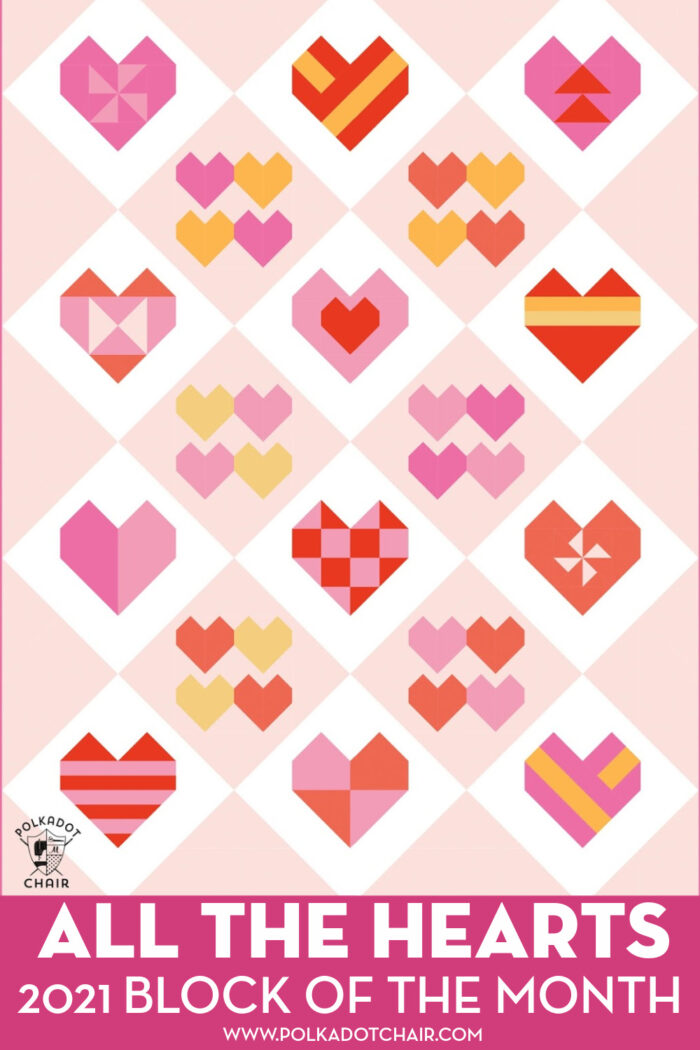 In January, we started the 2021 Quilt Block of the Month. I try to pick a name that means something to me for our Quilt Block of the Month programs, and decided on "All the Hearts" last year, feeling like we all could use a bit more love!
I loved connecting with all of you as we stitched the Quilt. It's complete now, and you can still buy the pattern! Watch for our 2022 BOM coming next week!
8. Giant Bear Paw Quilt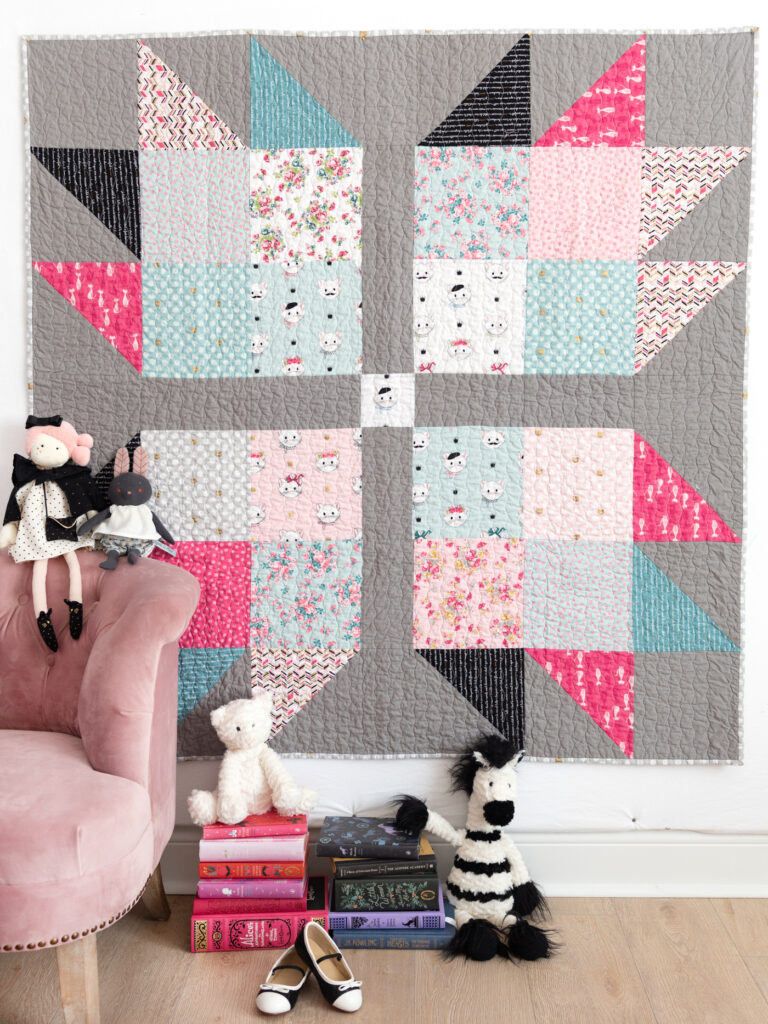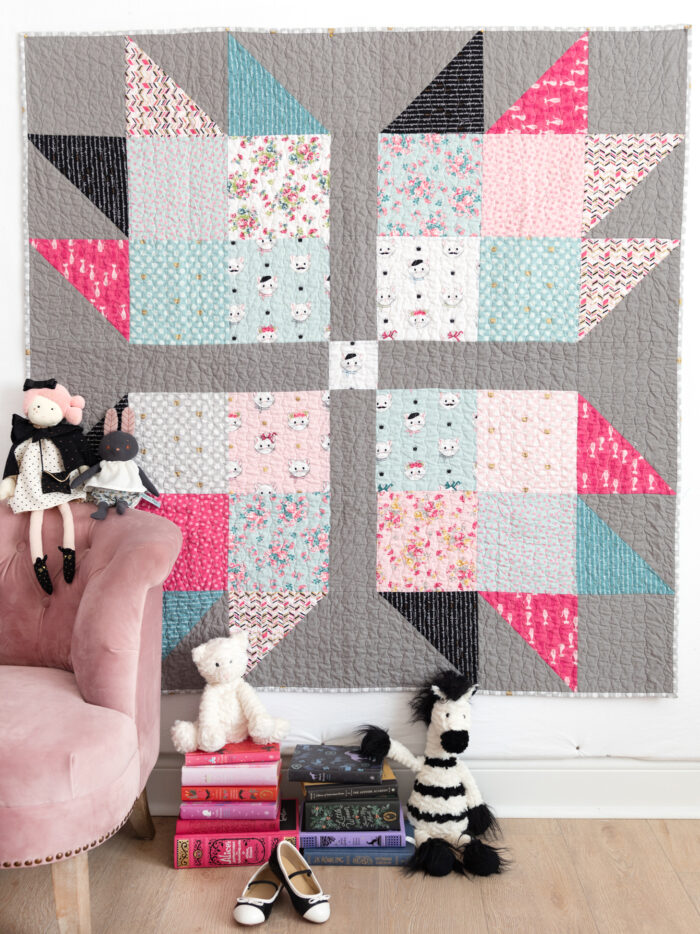 This Bear Paw Quilt pattern is free (print it off the blog) and uses a 10″ pre-cut stack of fabric. So Easy!!
9. Quilt as you Go Baby Bib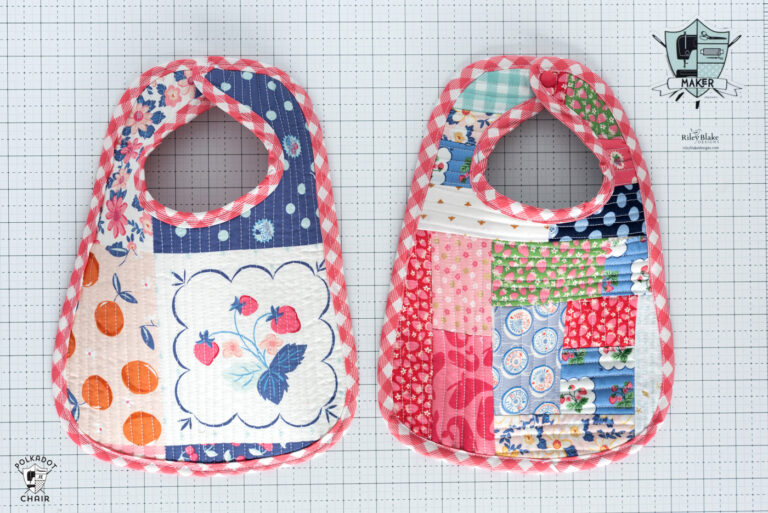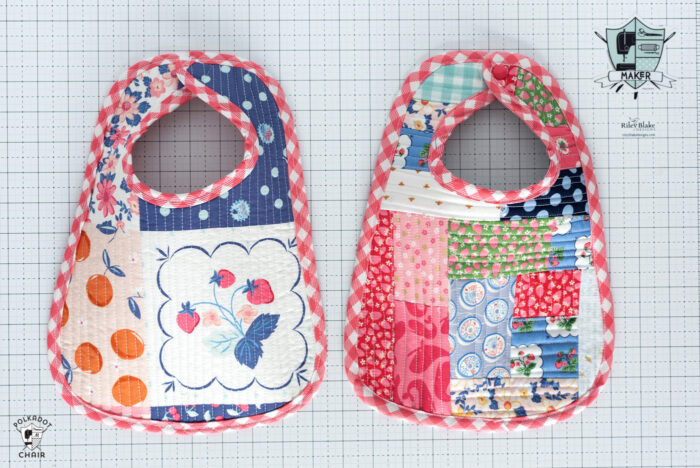 Frustrated with my scrap bin one day, I decided to challenge myself to create something with some of the scraps. I needed a baby gift for a friend and created a set of baby bibs using the Quilt as you Go method.
10. Our Favorites from the Epcot Flower & Garden Festival & Free Mickey SVG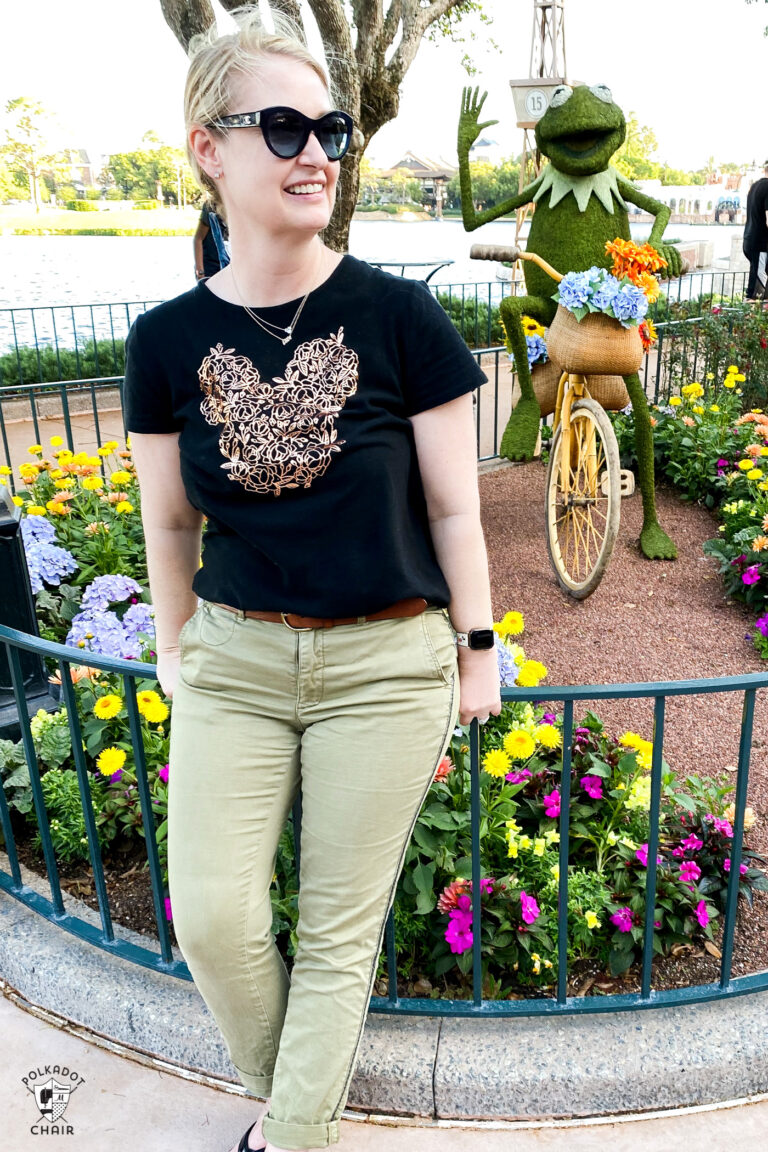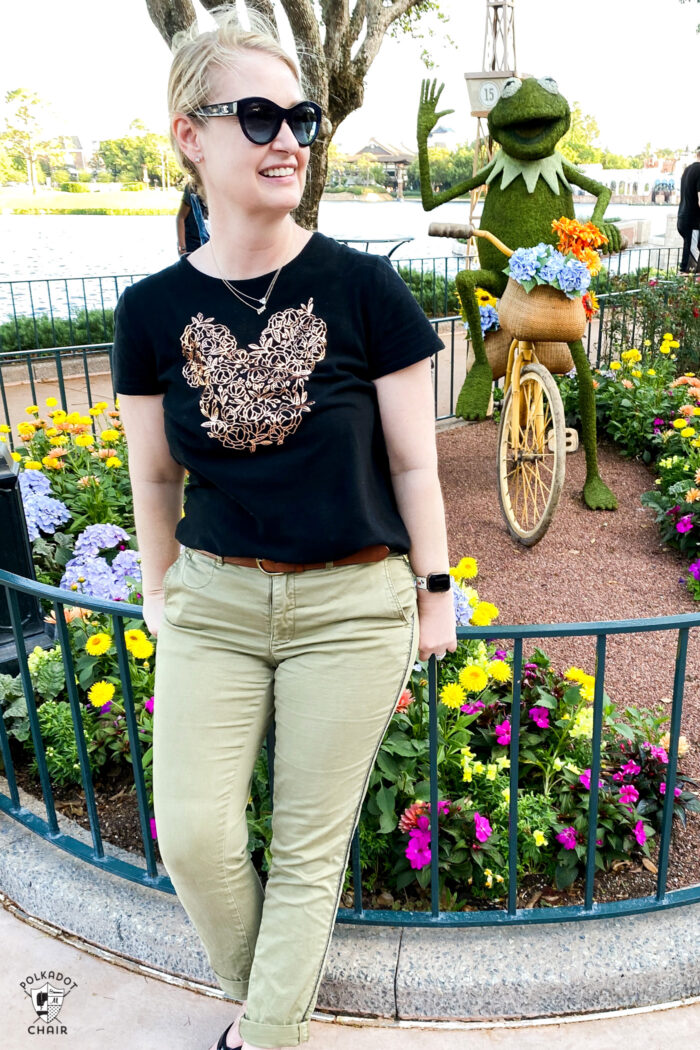 In 2021 I achieved a big goal I set for myself: to work with Disney on a project. I worked with them twice last year and am still pinching myself! In April, we visited the Walt Disney Resort and shared all about our trip with you guys here and on Instagram.
As a part of the trip, I designed a special Mickey Mouse SVG file inspired by the flowers at the Epcot Flower & Garden Festival. I'm so happy that you liked the project, and it made our top 10!
Fabric Collections Released in 2021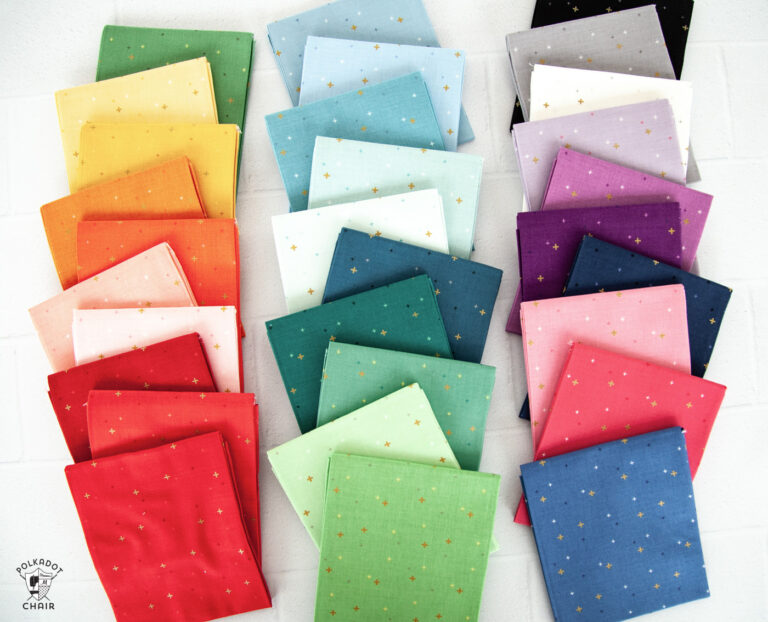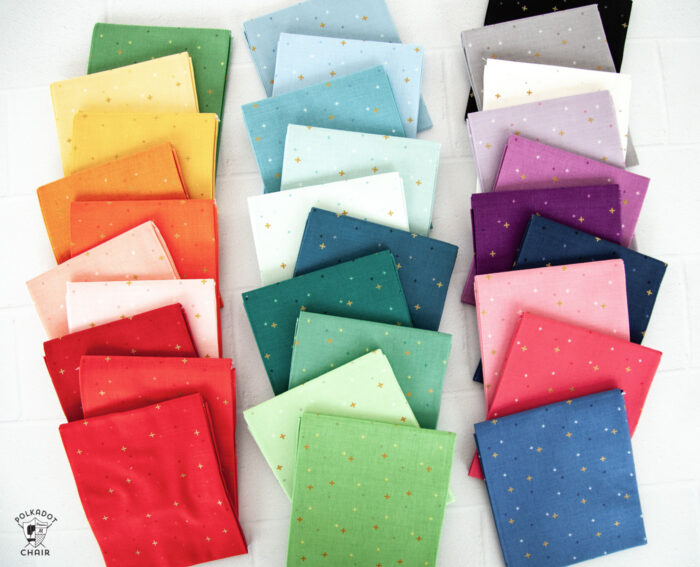 In 2021 I released four fabric collections with Riley Blake Designs. That is a lot of fabric, and I admit about as much as I can handle in a year, LOL!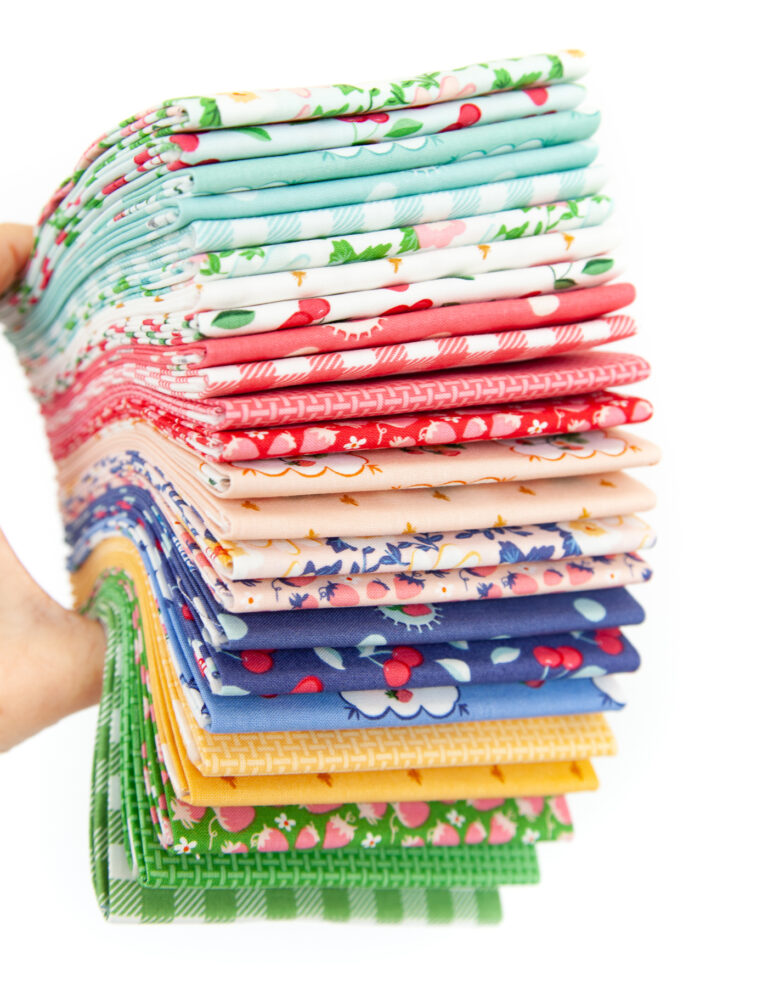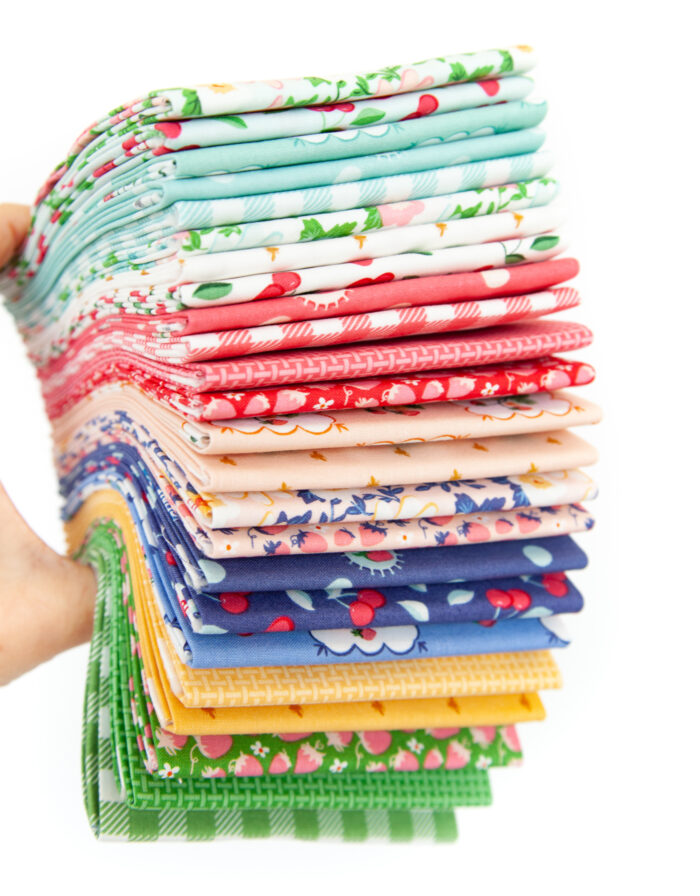 I'm so proud of each line and even happier that you guys liked the lines, and they sold well! You can still find Sparkler & Summer PIcnic in stores!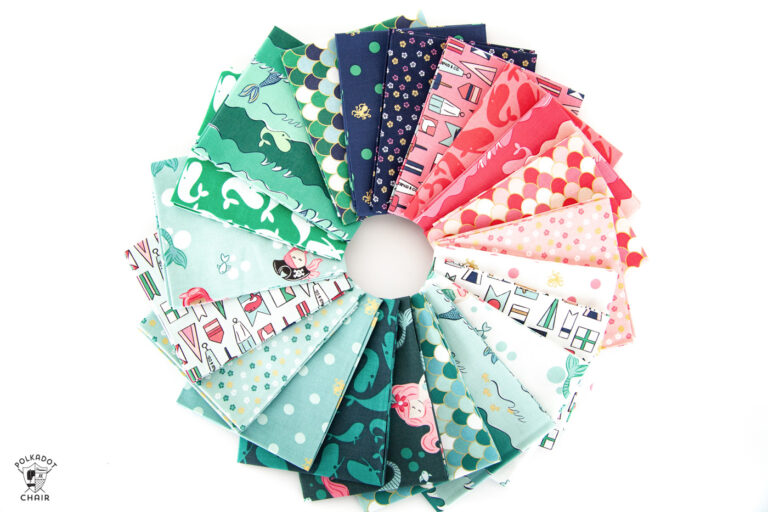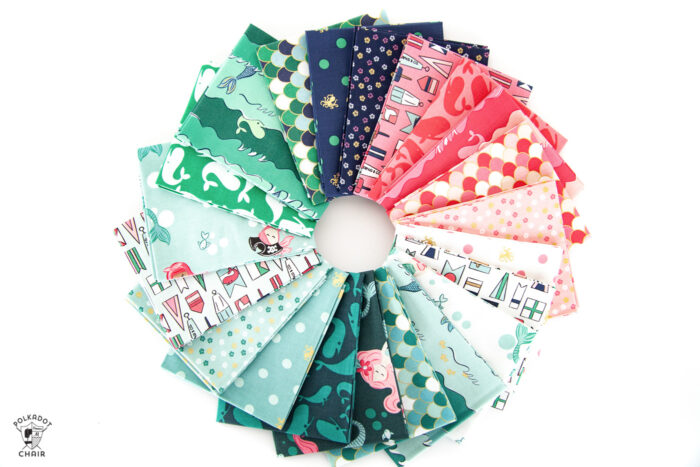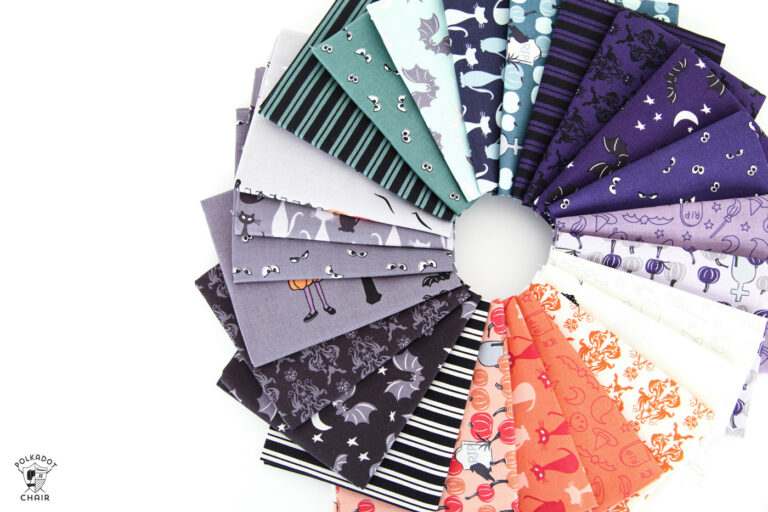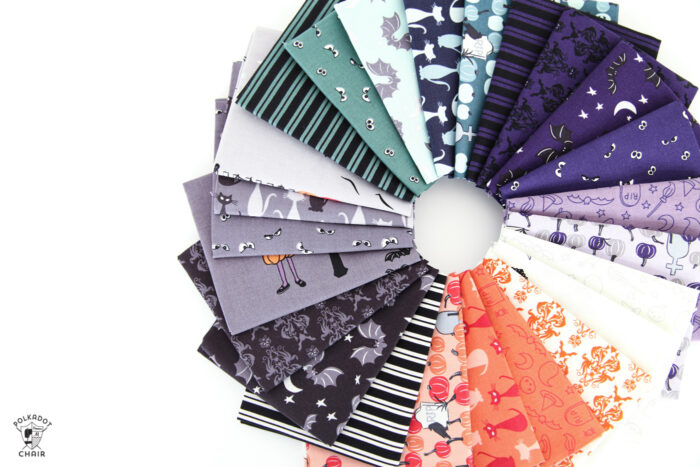 New Sewing & Quilting Patterns for 2021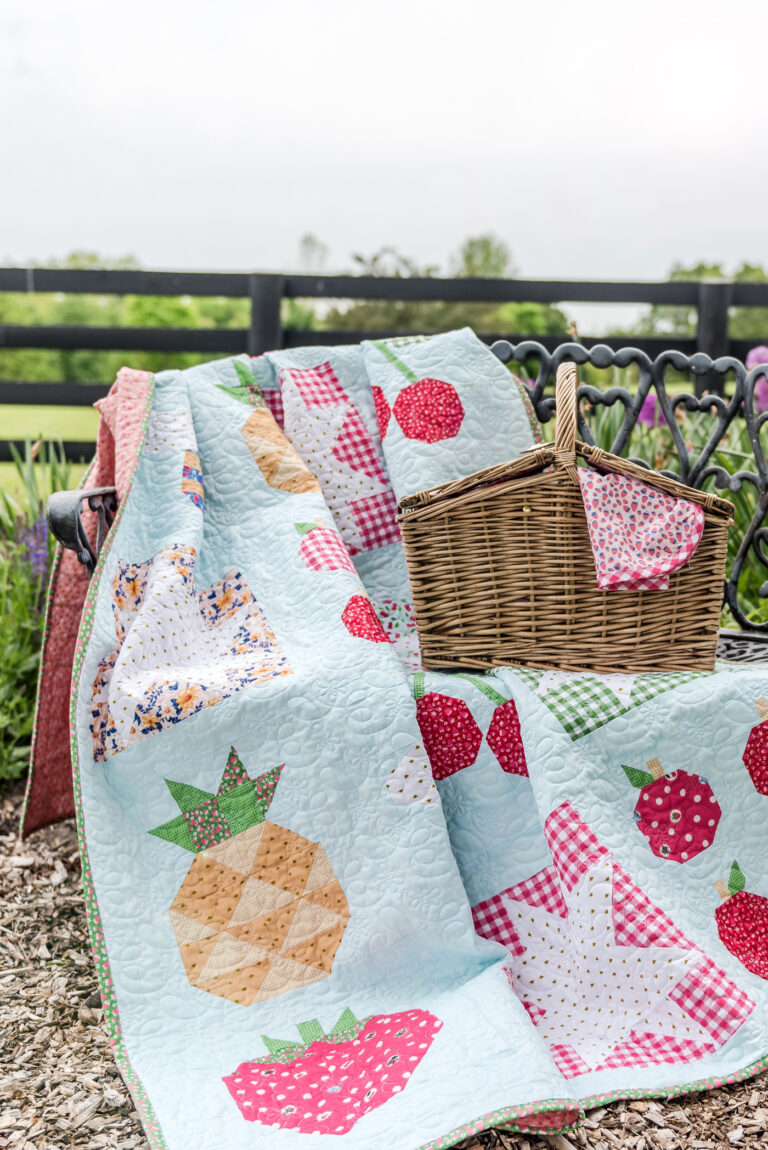 Of the patterns released, you loved the Spooky Sampler the most! 2021 was also busy with quilt and sewing patterns. Mainly because the patterns released coordinated with the fabric collections.
What's in store for 2022
I have a general idea of what I want to share with you in 2022, but I know that life happens and plans change, so I've learned to roll with it over the years. Right now, I'm planning to have some sew-along or Quilt-along running most of the time since you guys love them so much.
I also have one fabric line I think is being released in 2022, but it's still in the final planning stages!
Keep an eye out for these sew alongs!
Summer Sugar Quilt Along starting end of January
Saturday Duffle Bag Sew Along
Wishing all of you a fabulous and happy 2022!