Jessica from Cutesy Crafts is with us today sharing the most beautiful bookmark project! She's repurposing vintage linens into handmade bookmarks! The fabric is from her great-grandmother. I love that each time she uses the bookmarks it can remind her of her family.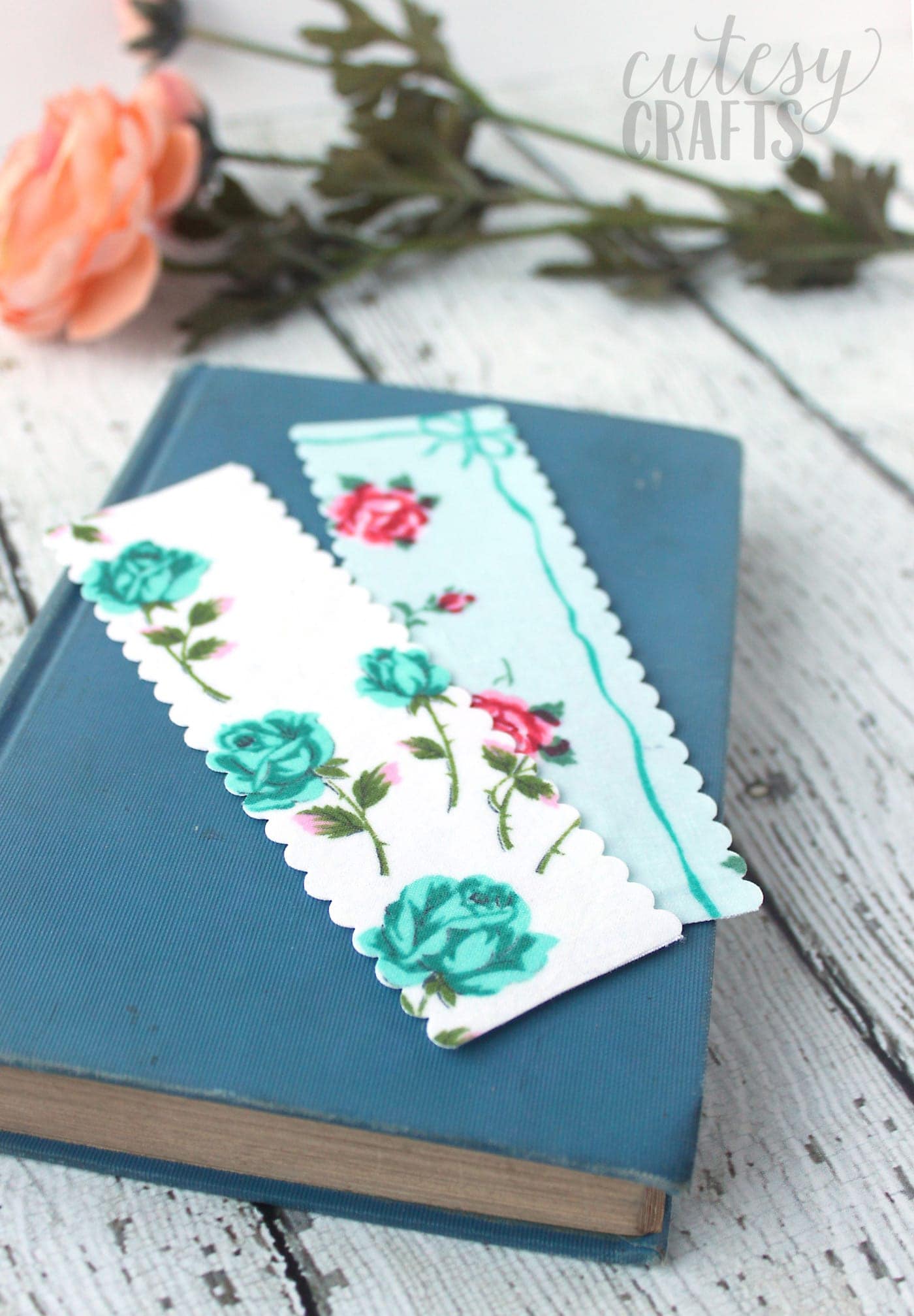 Tutorial for Handmade Bookmarks from Vintage Linens
When going through my great grandmother's things, we found a few beautiful old handkerchiefs. Not knowing what I would do with them, I took them home until I came up with an idea. I finally found a use for some of them and made them into no-sew fabric bookmarks. Now I can enjoy their beauty and think about her every time I use them.
To make these no-sew fabric bookmarks, you'll need:
vintage handkerchief or other scraps of fabric
scraps of thick fabric, such as canvas or duck cloth
paper backed, no-sew, fusible interfacing (Heat n Bond Ultrahold)
ruler
pen or pencil
parchment paper
scissors
scallop fabric shears or pinking shears
D
Fabric Bookmark Directions: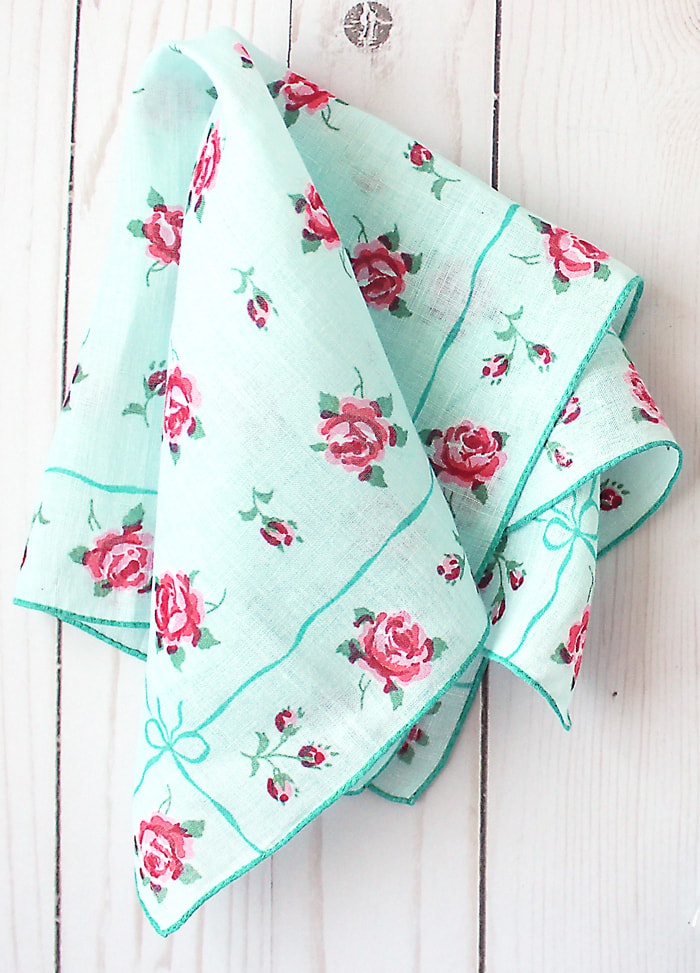 Step One:
Start by drawing a 2 x 6 inch rectangle on the paper side of your interfacing.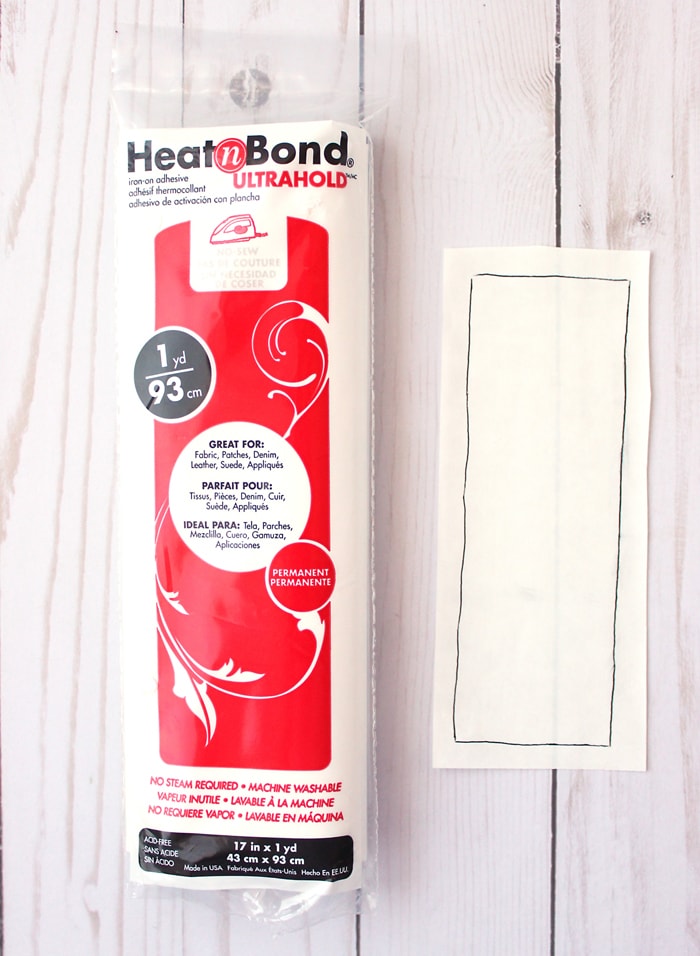 Position the interfacing, paper-side-up, on the "wrong" side of your handkerchief. Iron it down and let it cool. If your handkerchiefs are thin, like mine were, use a piece or parchment paper to protect your ironing board from the interfacing. The stickiness on mine seeped through a little.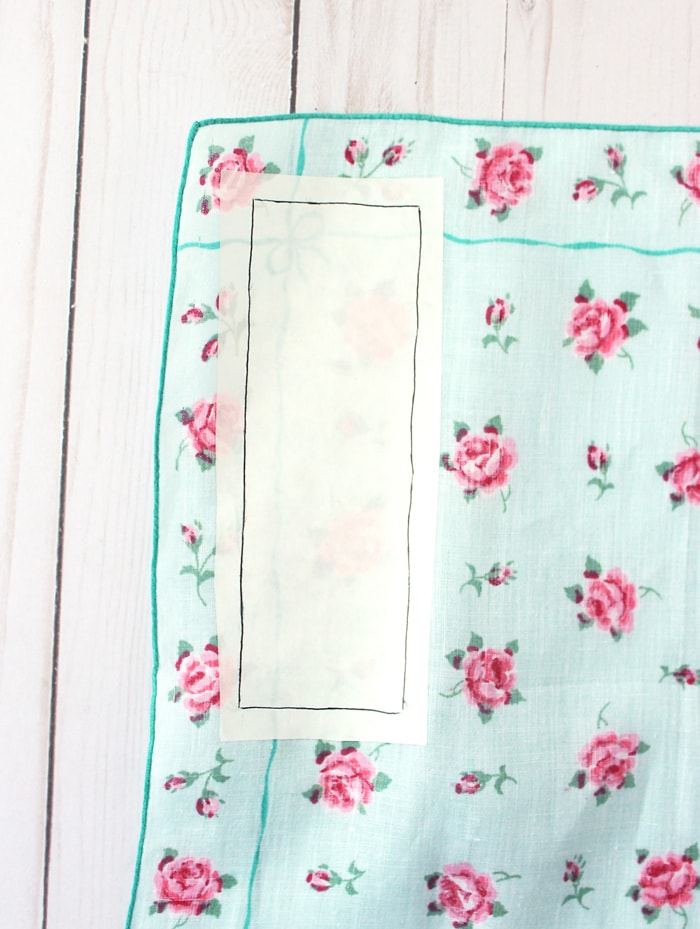 Cut out the rectangle.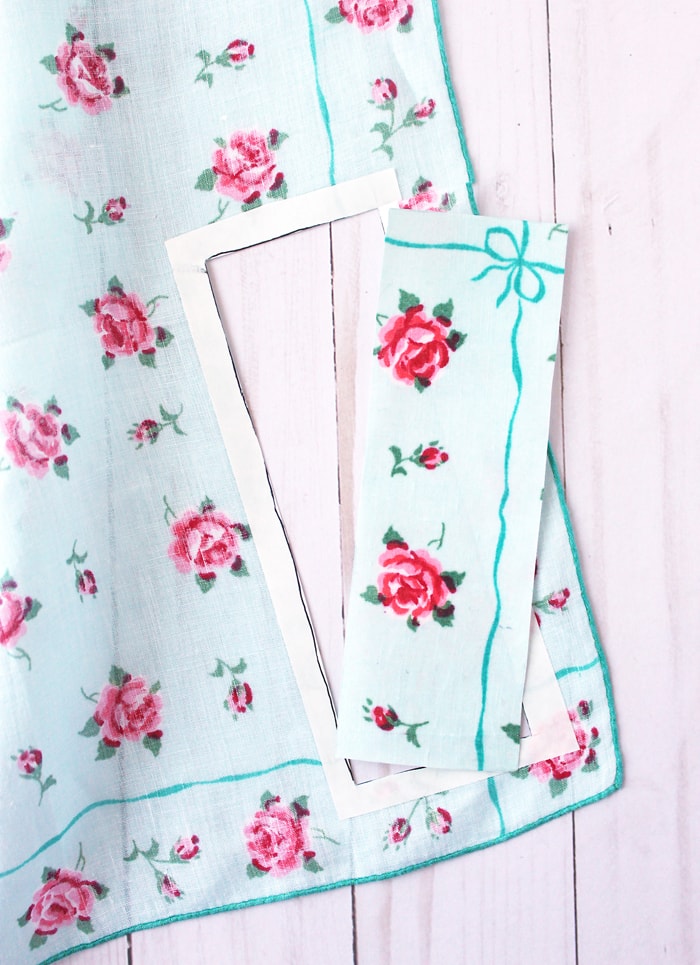 Peel off the paper backing.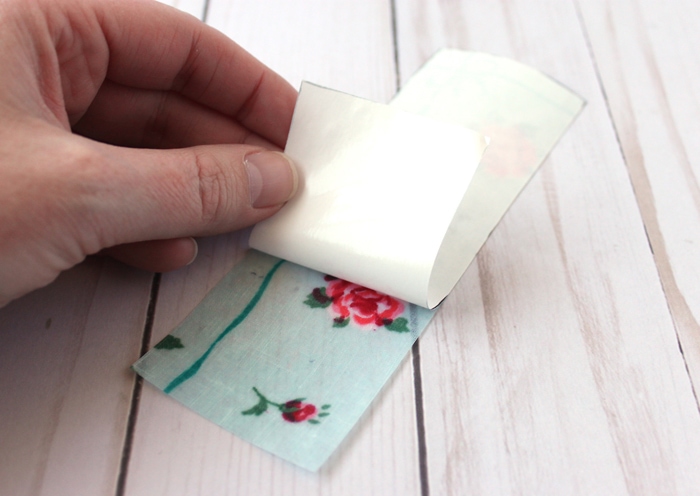 Place your rectangle on top of your thicker fabric, with the interfacing side down. Make sure it's a solid fabric with no print. White worked great for mine! Iron it down and let it cool.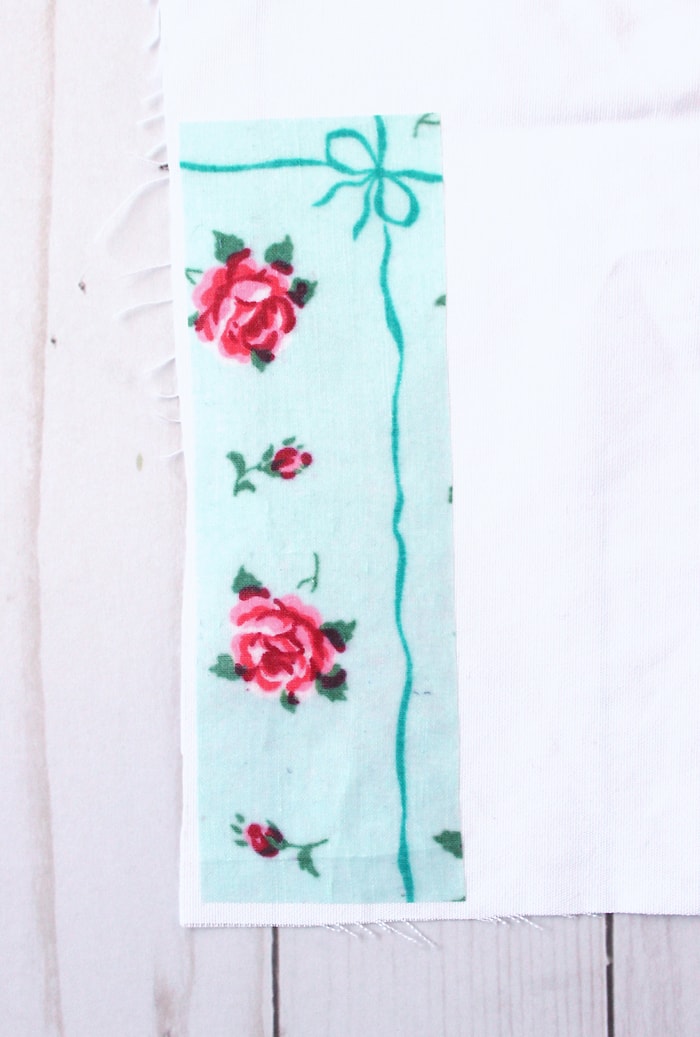 Step Two:
Cut out your rectangle again, with some fabric scissors. Then trim both sides with the scalloped shears, to make a pretty design on the edge. You can use regular pinking shears for this as well, but I really like the scallops.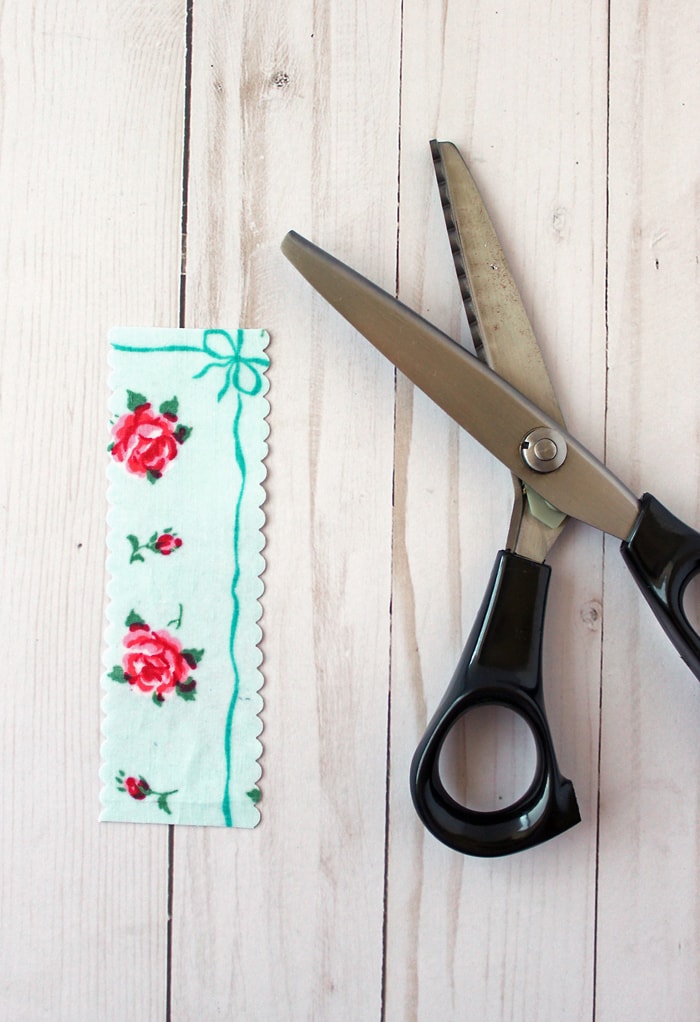 You can totally play around with this tutorial and use different scraps of fabric. They don't have to be handkerchiefs. I made some for my girls with scraps of some unicorn fabric that I had sitting around. They love them!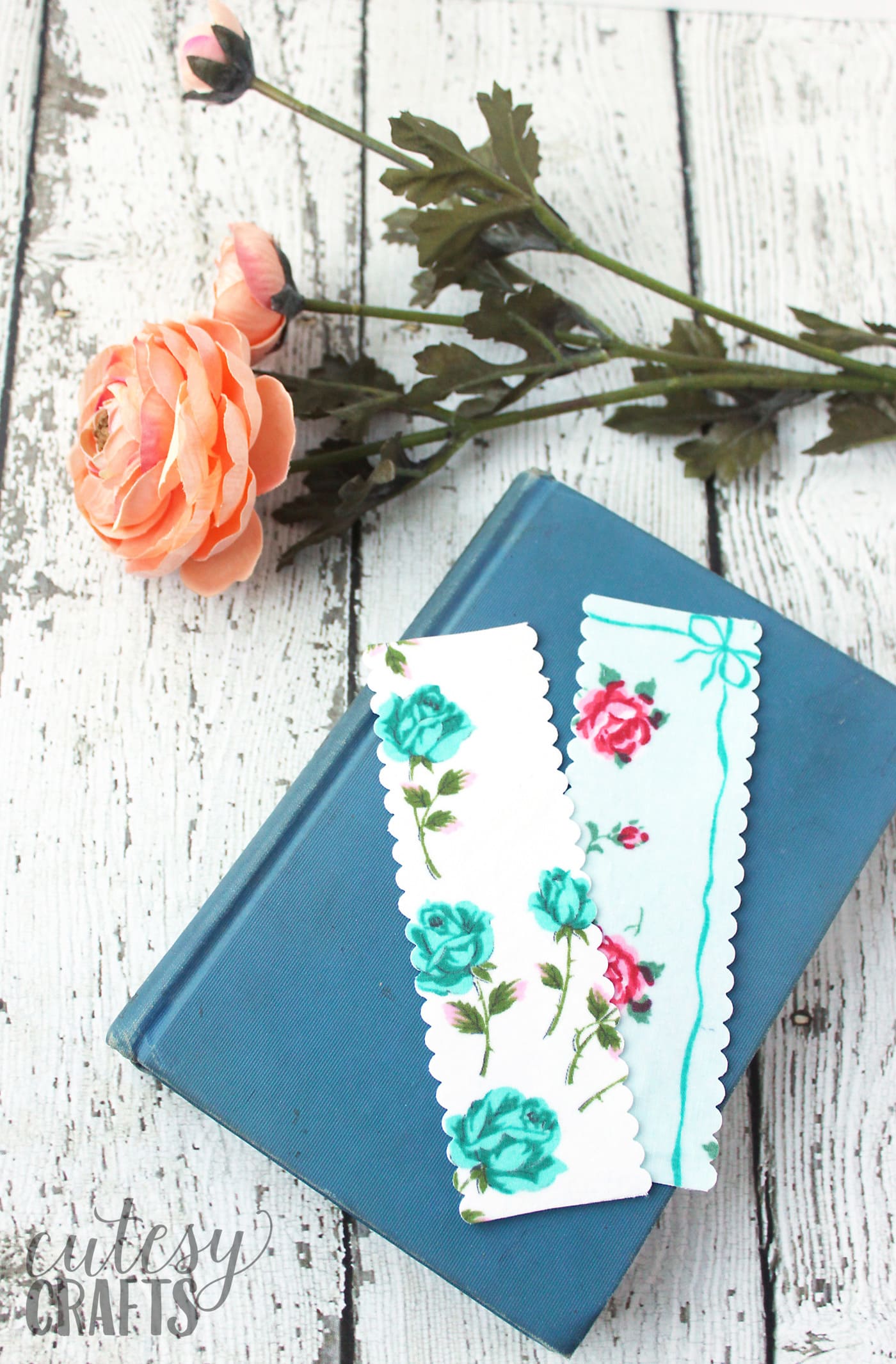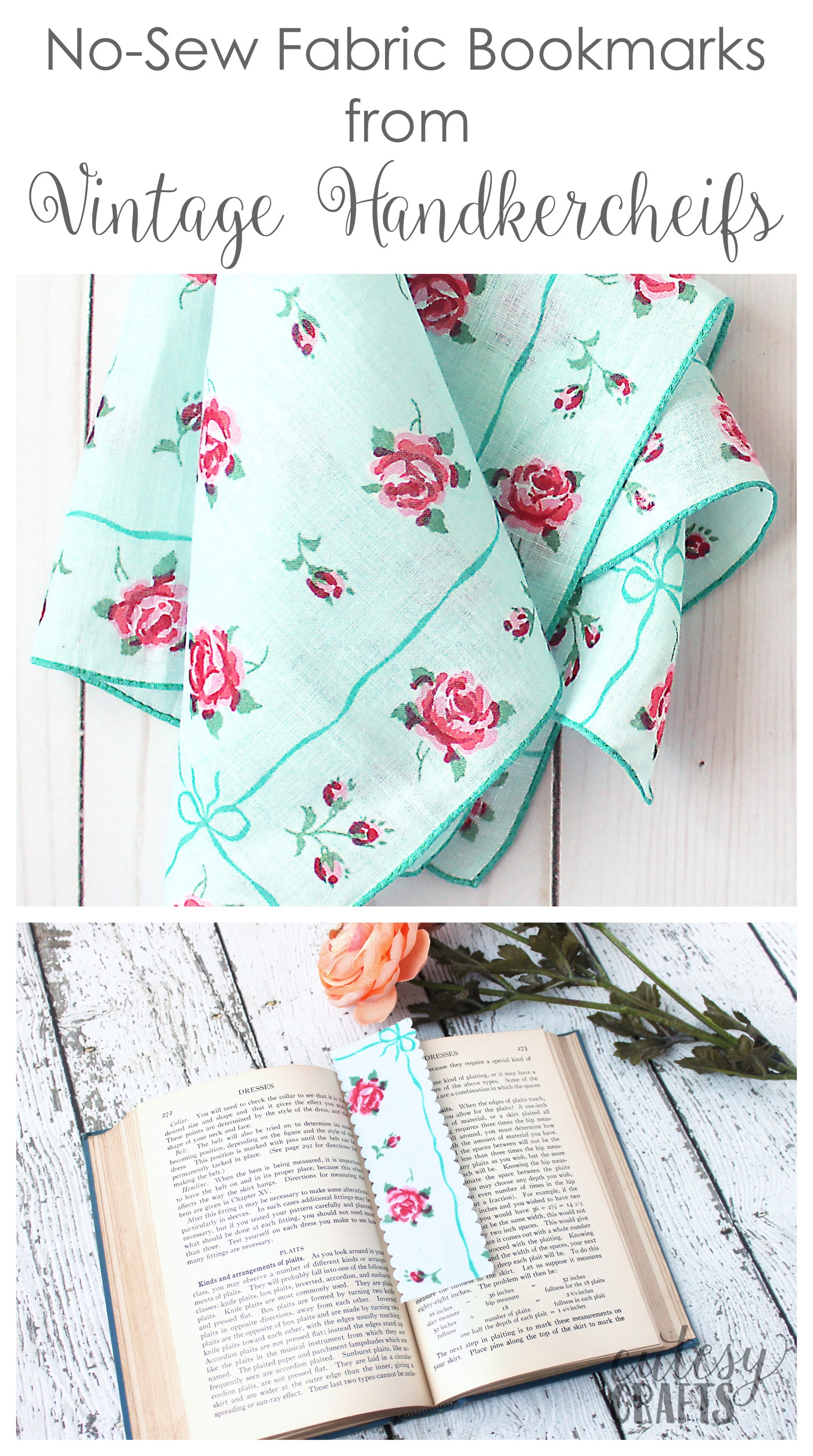 About the Maker: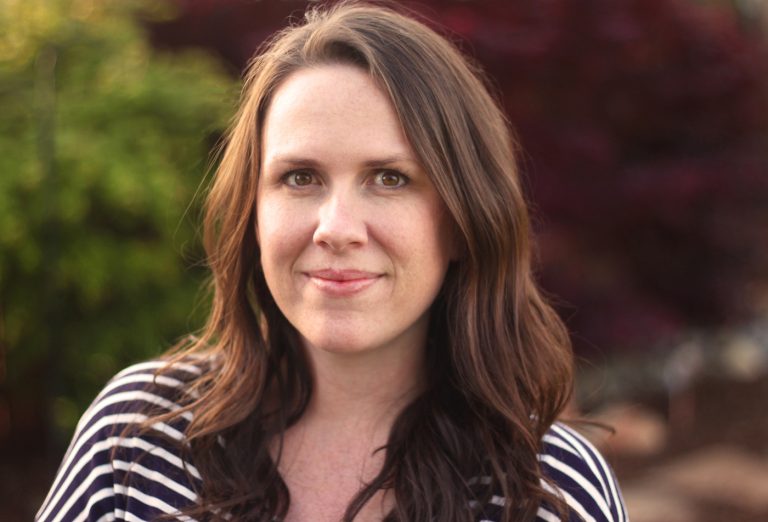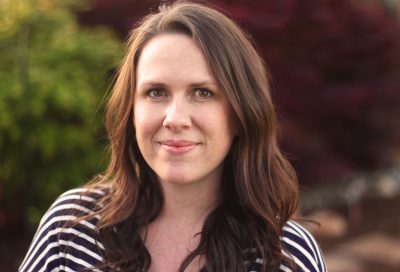 Hi, I'm Jessica, and I blog at Cutesy Crafts.  I'm a stay-at-home mom to four cute kids, and I love all things crafty!  My blog is filled with all kinds of crafts, mostly for my kids and my home. I believe that handmade items are special because of the details and special touches that a machine can't reproduce.  For that reason, I'm also a big fan of hand embroidery.  I hope I can inspire you to be creative!
Check out these other projects from Cutesy Crafts: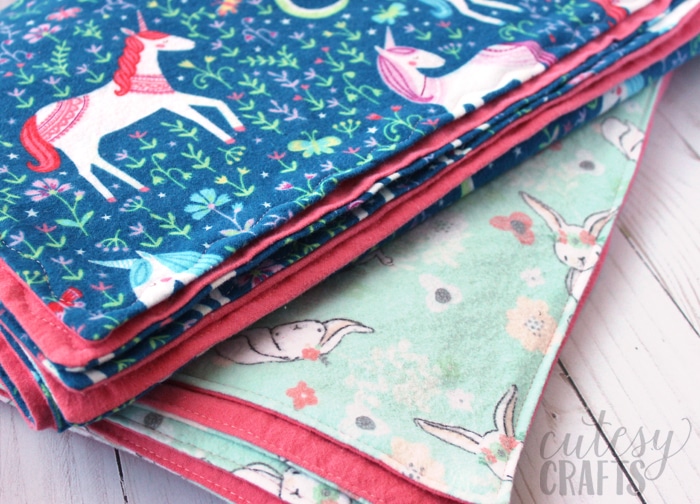 How to Make a Blanket for a Baby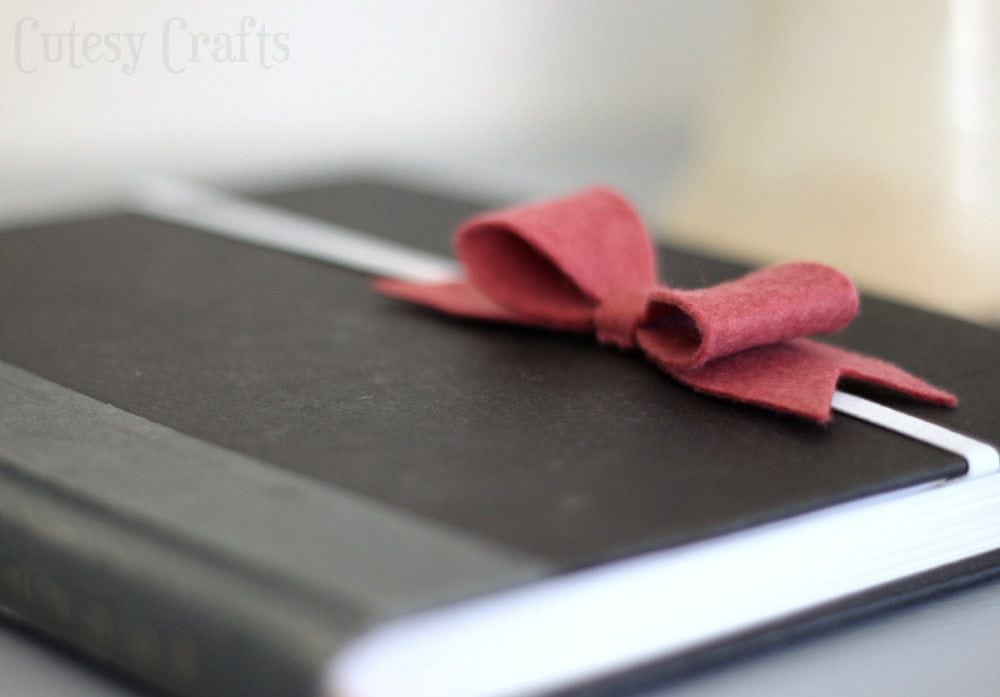 Felt Bow DIY Bookmarks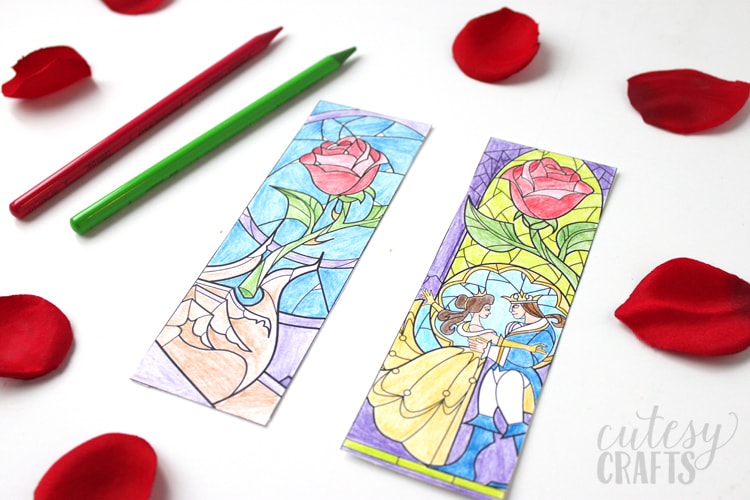 Beauty and the Beast Coloring Page Bookmarks
More Vintage Linen Projects:
How to Make a Quilt out of Vintage Handkerchiefs
Vintage Handkerchief Baby Burp Cloths