Today as a part of the Riley Blake Designs Road Trip Fabric Blog Tour, I'm sharing with you a tutorial for a waterproof patchwork picnic blanket pattern. If you like this project then you may also like this "Hit the Open Road" Pillow Pattern.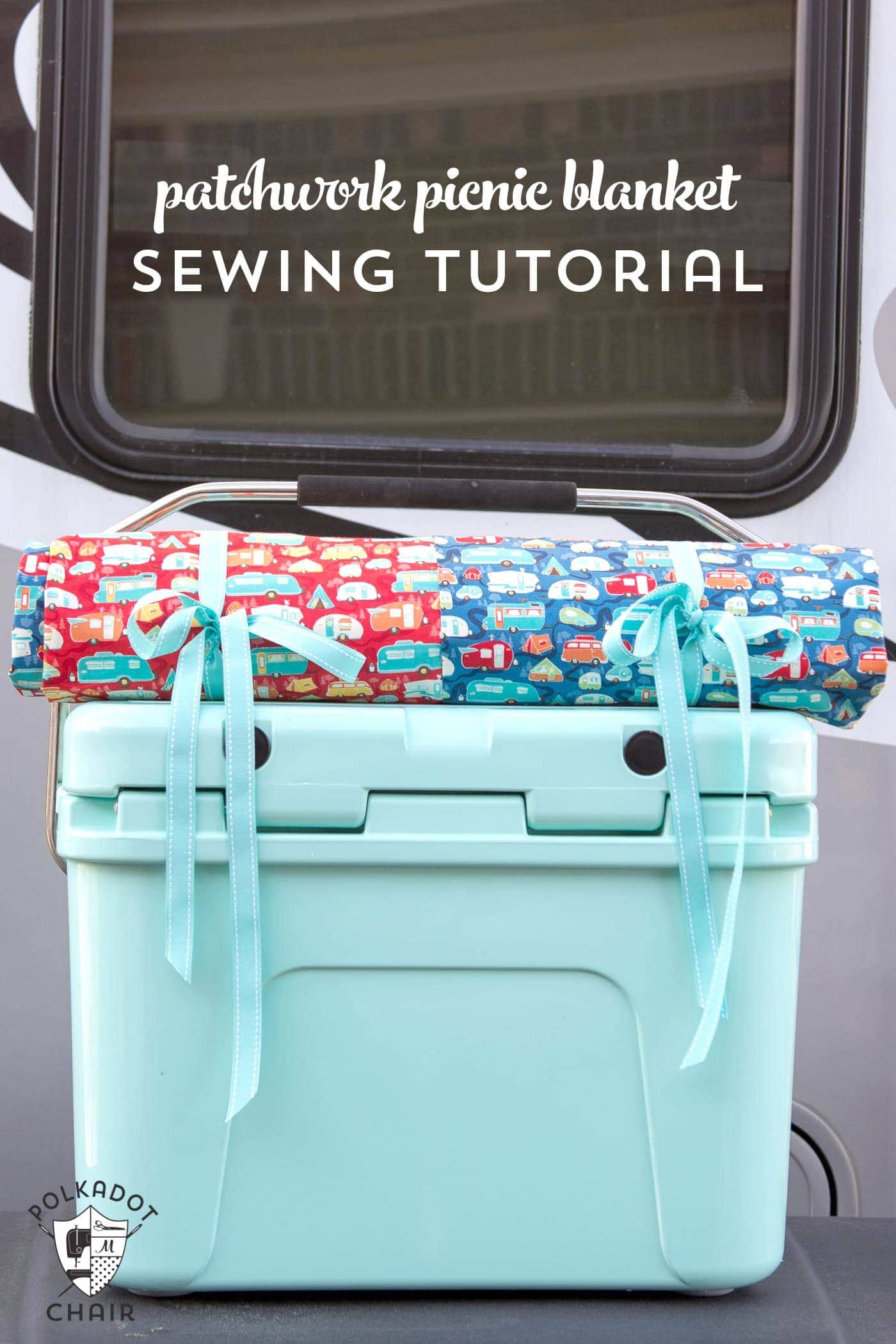 I've mentioned a few times that our family started RV'ing this year. As soon as we purchased our RV, I started planning out some fun things to create to use in the RV. So far this year it seems that I've managed to do more "crafting" for the RV than actual RV'ing, as much of our Fall RV plans ended up being waylaid by the kids sports schedules.
Just this weekend the weather turned cold and crisp and we had our first freeze. It's time to winterize the RV and "put it away" for the next few months. That thought makes me a bit sad, but it does give us something fun to look forward to in the Spring. (Next summer we have a cross-country road trip planned and I could not be more excited)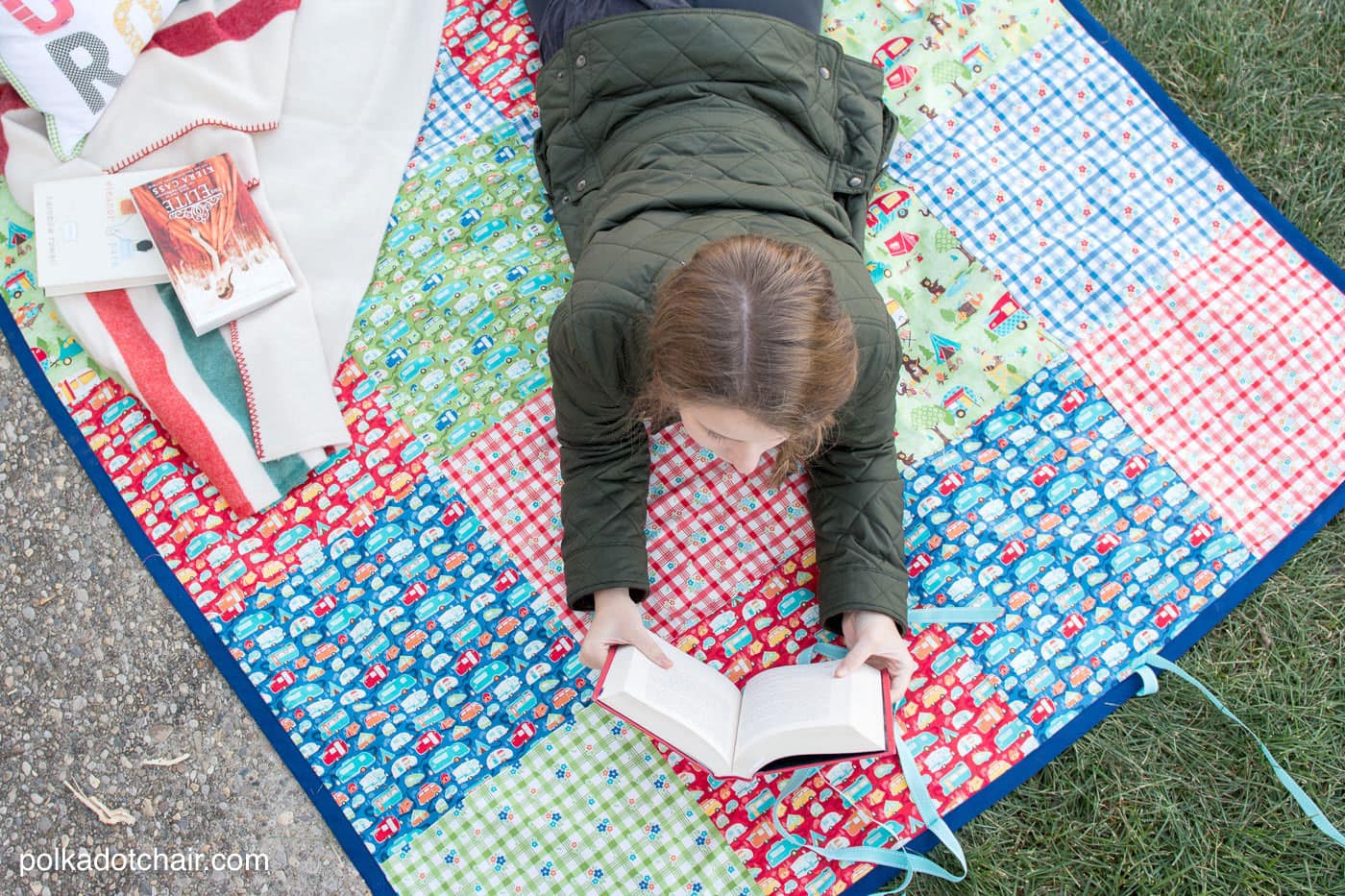 I was able to complete one last RV project before the cold weather hit. I made a waterproof patchwork picnic blanket.  I noticed that when we are camping that we frequently need both picnic blankets and table cloths.  I have a few simple tablecloths in the RV but also wanted something cute and fun (I mean that is part of having an RV right?). When I saw Kelly Panacci's new Road Trip line of fabric I knew right away that I HAD to make something for our RV with it. Look at all of those cute trailers!! Don't you just love it??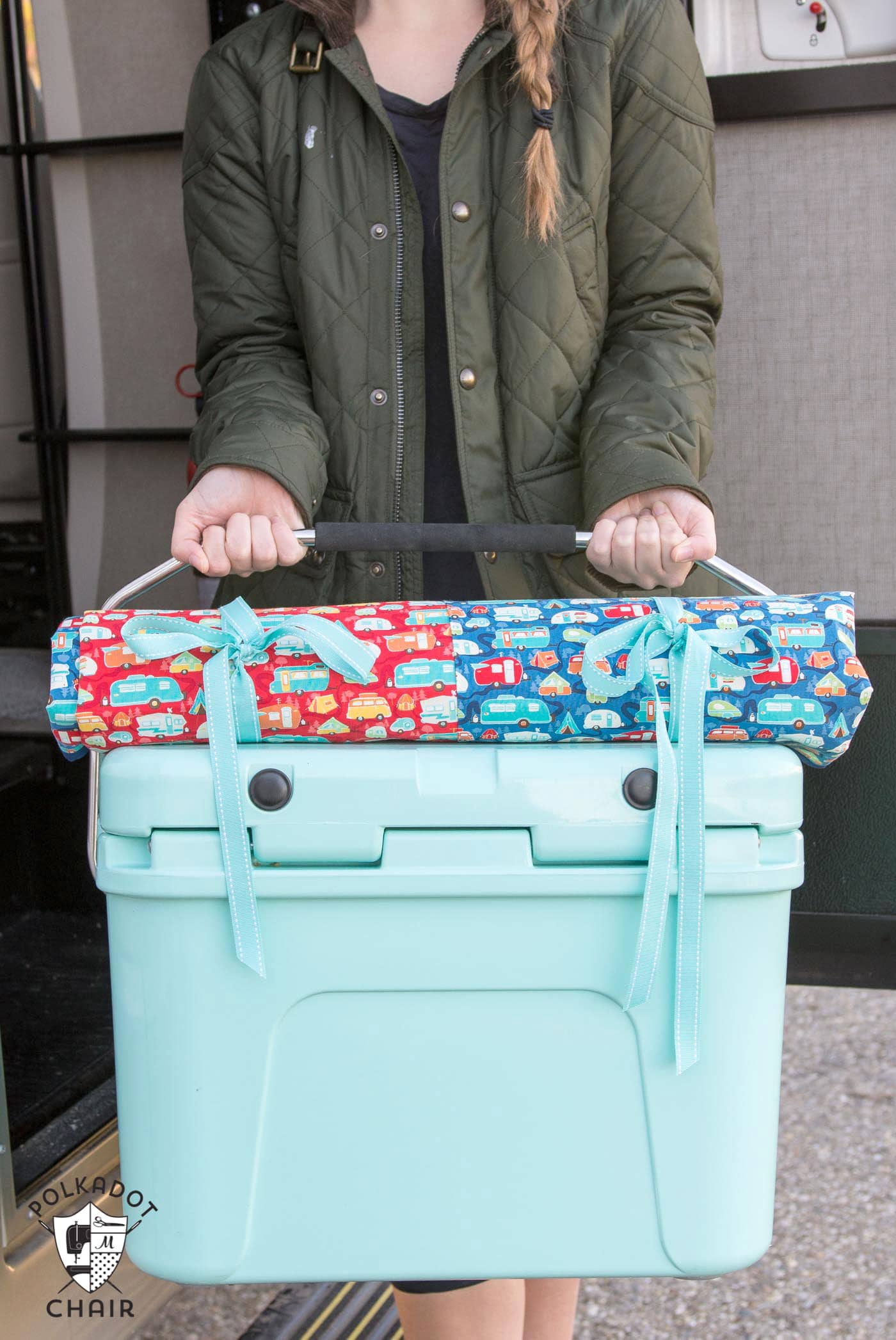 I designed a picnic blanket with ties so that it can be rolled up (for easy storage). To keep it waterproof I backed it with a purchased vinyl table-cloth. This blanket could be used on the ground (like a traditional picnic blanket) or on the top of a picnic table as a table-cloth.
I kept the patchwork pattern on the front simple to show off all of the cute prints of fabric, and used my serger to save a bit of time.  All in all, the blanket took just over 2 hrs to make (I know this because I was watching a movie when I was making it, and I finished it just after the movie ended :-) ).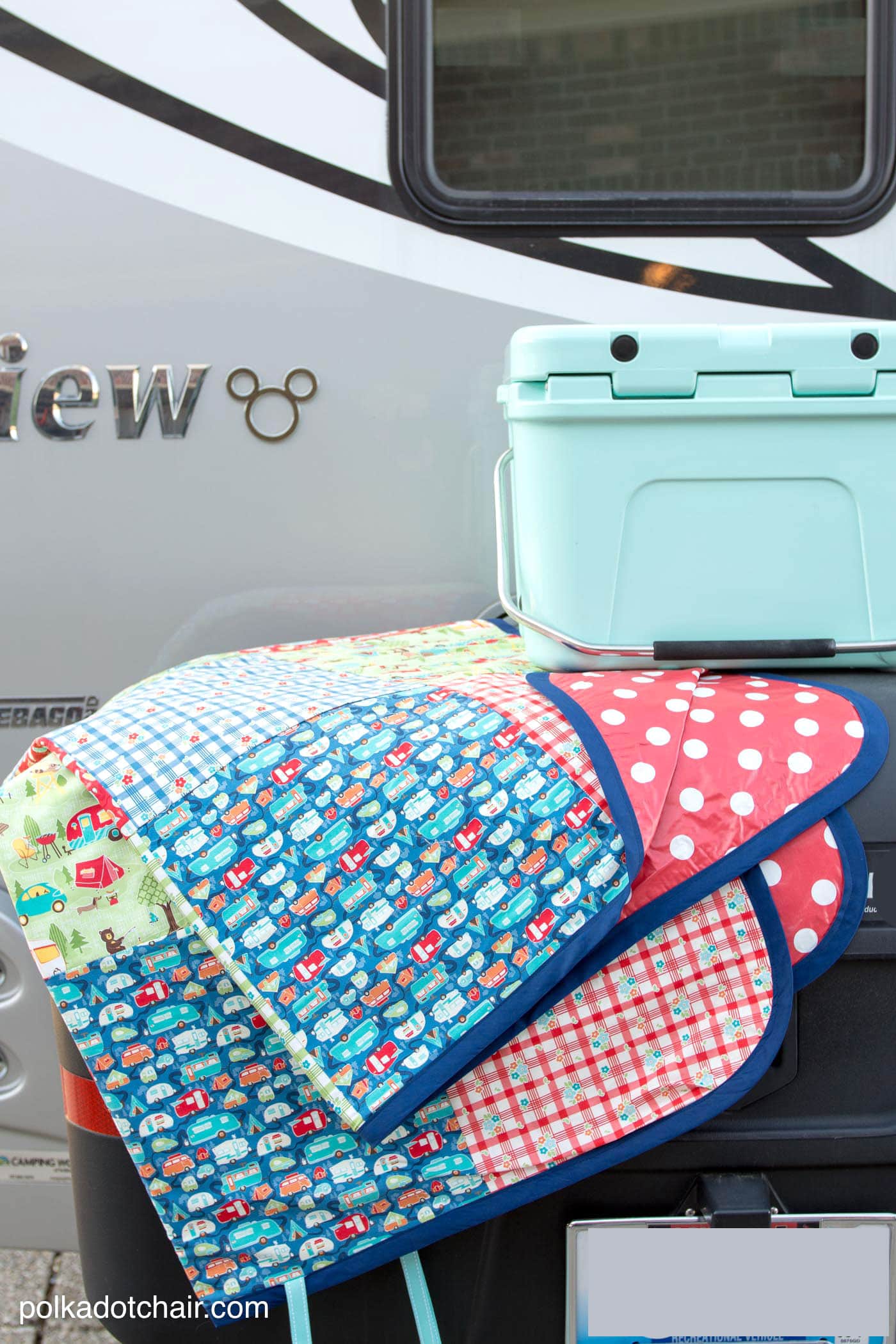 Making the blanket (and needing to photograph it) gave us a great excuse to take the RV out for a little 'mini trip'. We packed up the kids and the dogs and just hung out a local spot for a few hours. The dogs were not supposed to be in the photos, but one of them managed to work his way into them. He's becoming quite the little attention hog. I wonder at what point I can start counting him as a business expense as he's turning out to be the "unofficial" mascot of this site (he is polka dotted after all *wink*).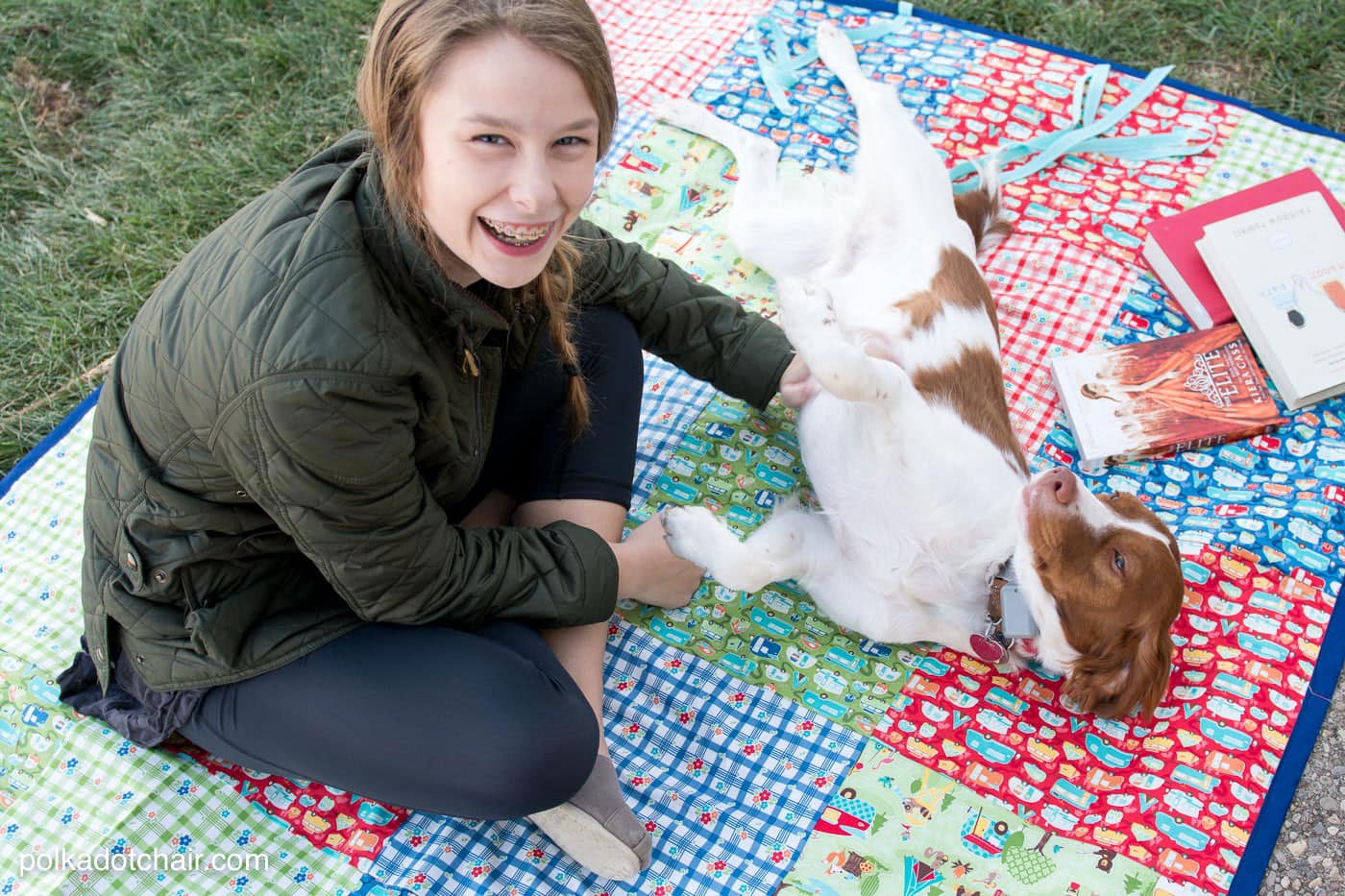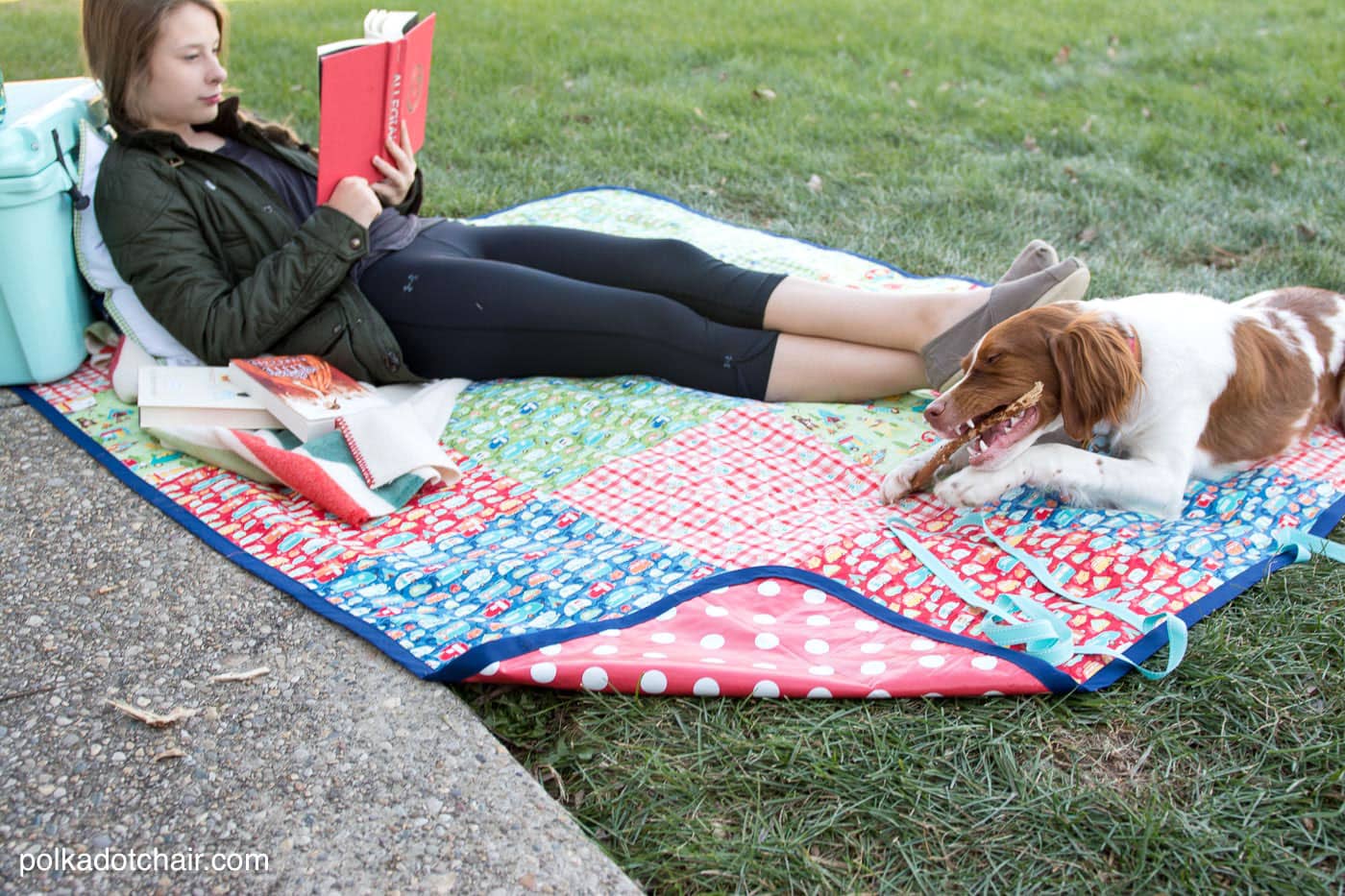 Before I share the tutorial for the blanket with you, I thought I'd let you know about a few of the other stops on the Road Trip Blog Tour. If you'd like to see some other cute projects and tutorials made with Road Trip fabric here's the schedule;
November 8: Doohikey Designs
November 10: Jina Barney Designz
November 17: Riley Blake Designs
Okay, are you ready to make a blanket?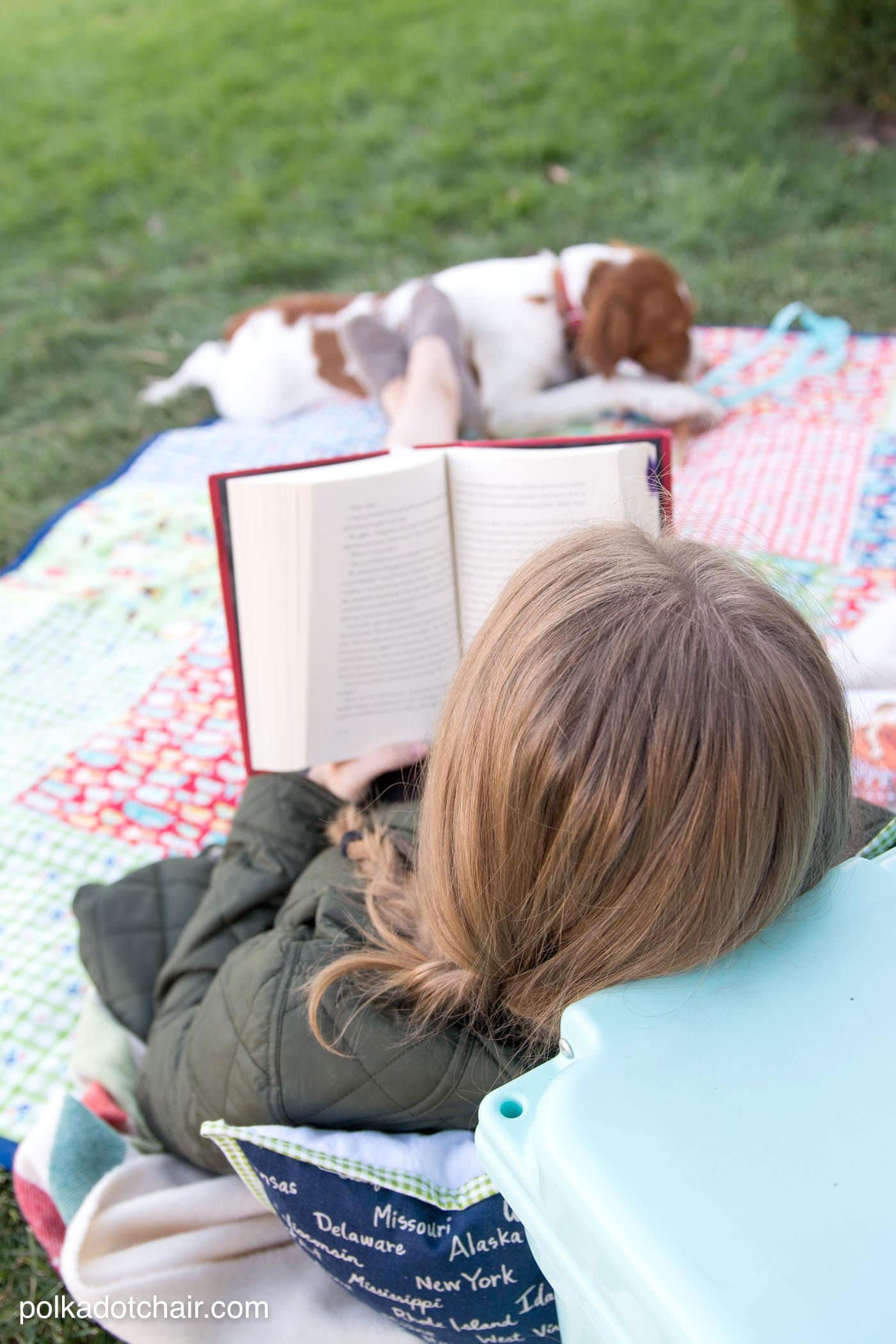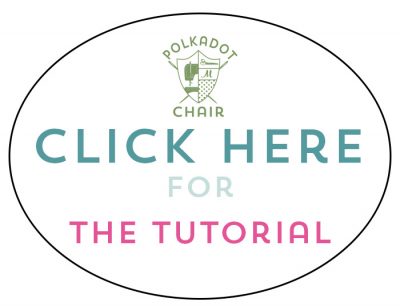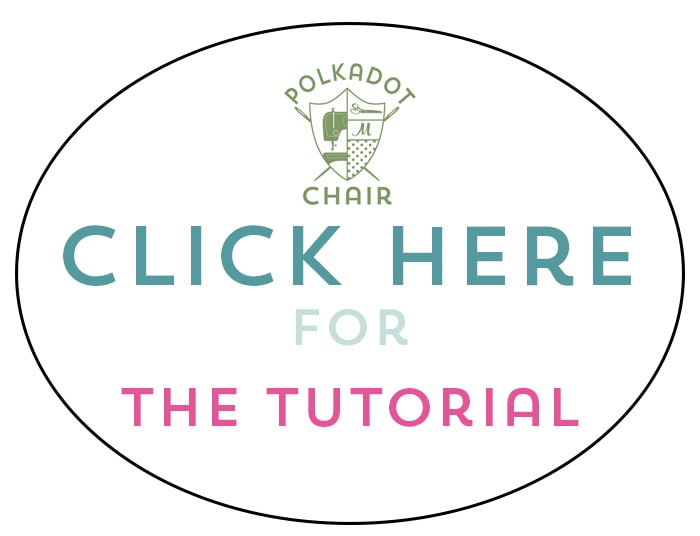 Print Friendly
69