Recently our family took a Norwegian Cruise through some of the fjords of Norway. It was an amazing trip and I thought I'd share with you a bit of what it's like to take a Norweigan cruise. We took our teenage kids and they loved it just as much as we did. I'll also share a few tips for cruising in Norway with you.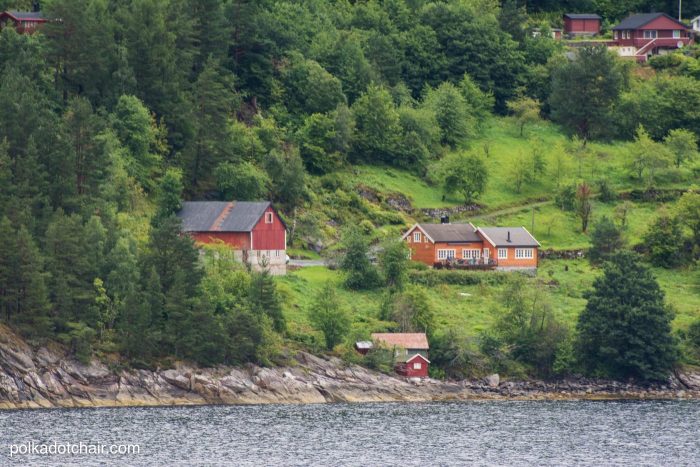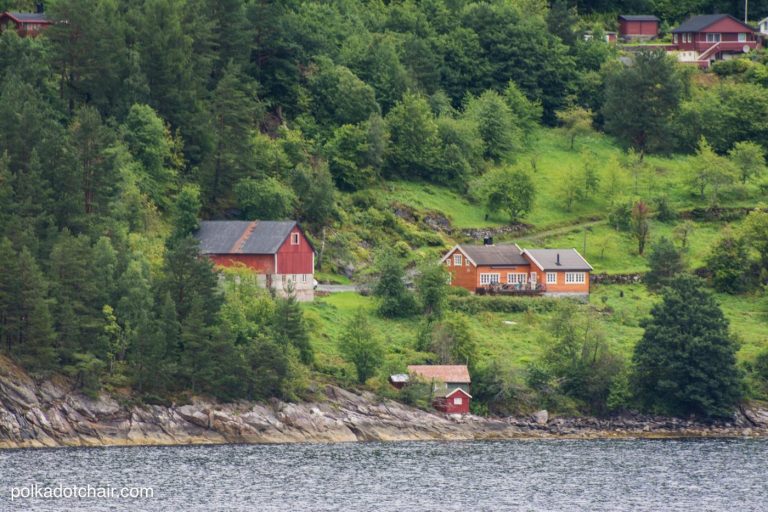 I am surprised at how many times I have re-written this article over the past month. I write it, think that I love it, then go back the next day and read it and feel like it contains too many,  "hey that was pretty" and "Norway was fun" expressions.
Table of Contents
When I post things on this site it only does it if I feel that you, my readers, can take something constructive away from the article. It's the "litmus test" that I use when deciding what content makes it onto the site, and what does not.  I hope that you enjoy spending a few minutes reading about and looking at some pretty pictures of Norway.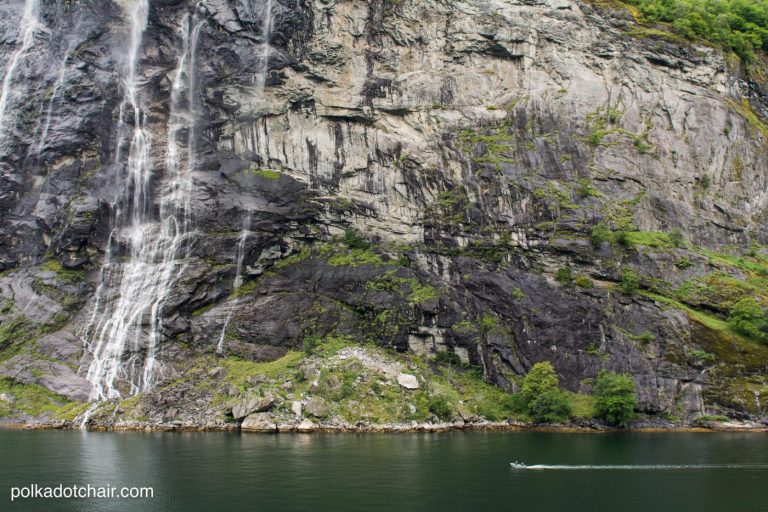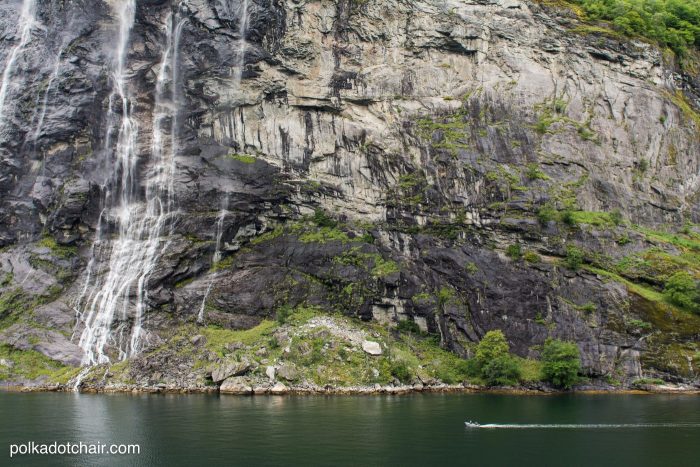 What was Norway Like?
Before I went to Norway I spent most of my time wondering "what it was like". How did it look? What types of things were there to do? What was the food like? The weather?  Wondering if I would feel some type of pull towards the country that had so much to do with my personal heritage. Would it feel familiar? Would the people remind me of my father or grandfather? I had so many questions going in.  
Most of which did not have much space allotted to percolate in my brain. I was a "Mom" on this trip and one of the organizers, I had too many details to think about. Too many children to worry about getting lost, connections to make, and paperwork to keep track of.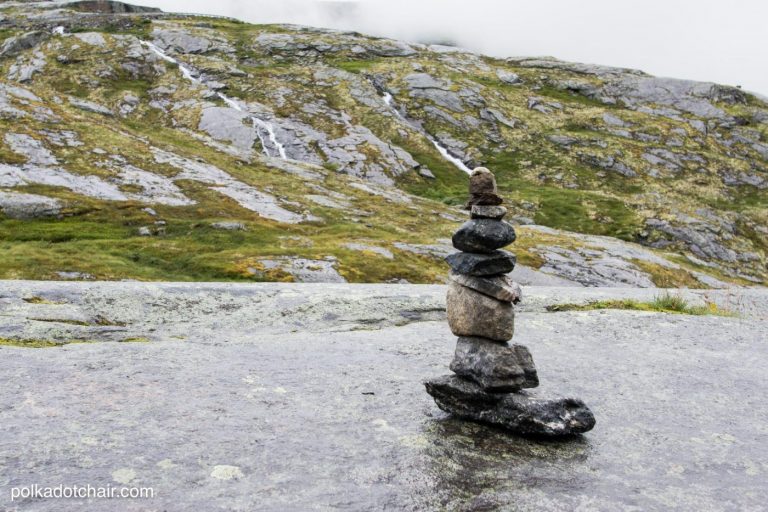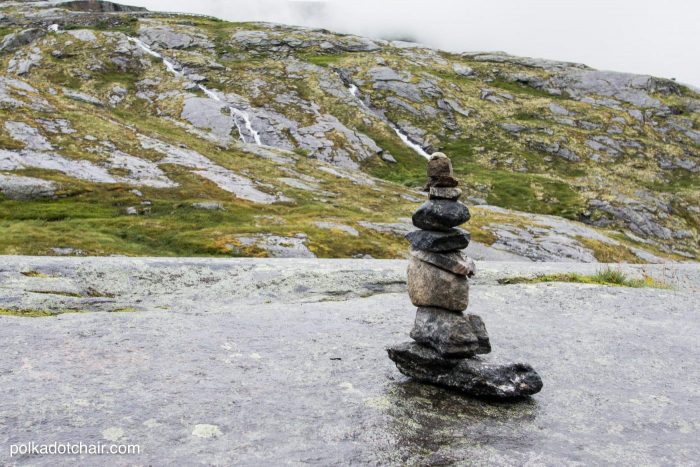 Before I left for my trip, I wanted to come home feeling one thing: I took the time to absorb what was going on around me while I was there. To not feel so rushed or so worried that I didn't fully experience the trip.
I have to say that I do feel like I accomplished that. Especially in Norway. Since I had never been before, much of my trip was experienced in discovery. I noticed this in Bergen especially. My father lived in Bergen for a time and knew his way around.  Being able to rely on him "directing traffic" for lack of a better term allowed all of us to relax and enjoy the day.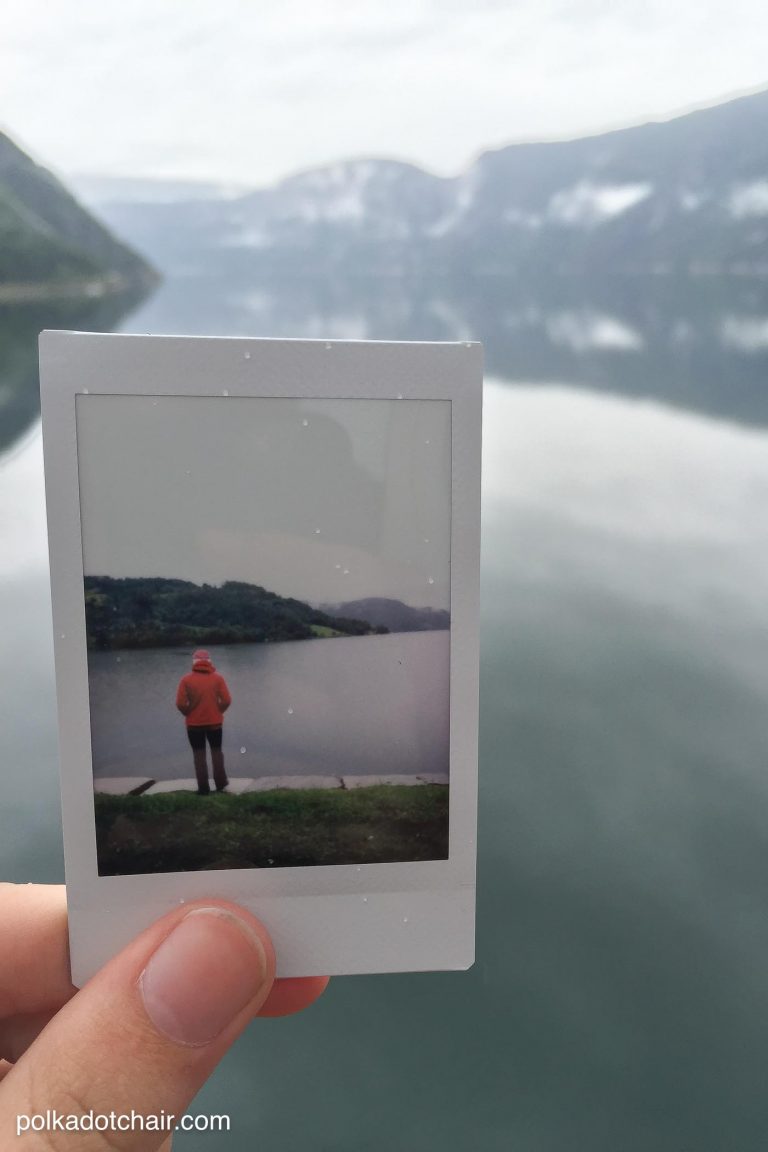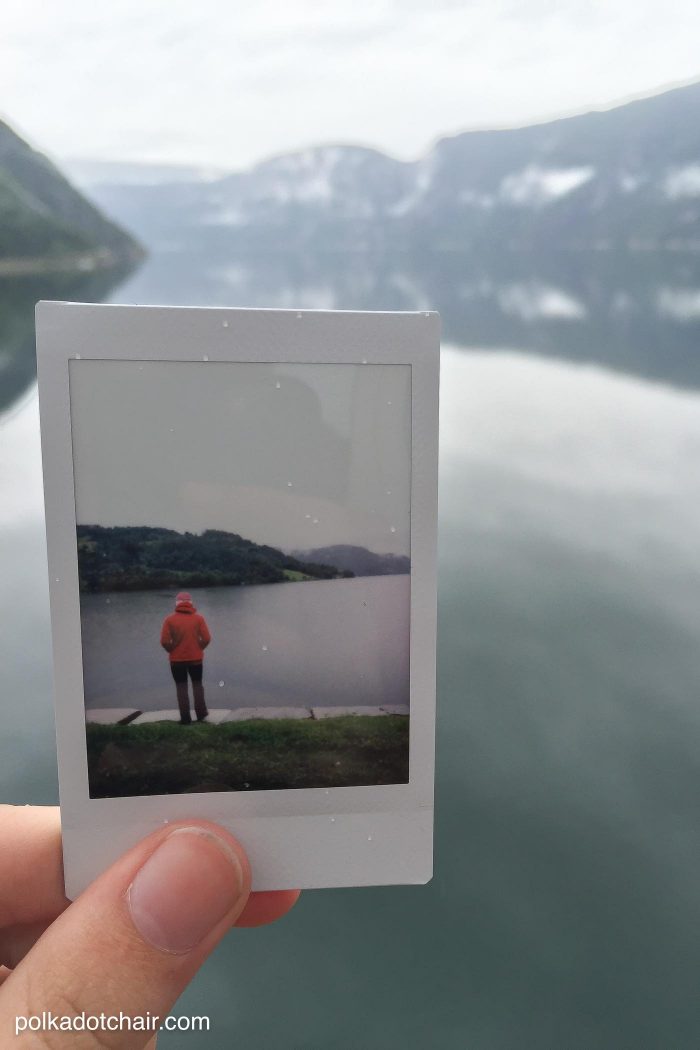 What we Did in Norway
I'm going to share with you what we did in Norway, to try to give you an idea of what the county is like from the perspective of first-time American visitors. I know that many of you reading this may be currently living in Norway, so what I present to you today are my observations, I don't claim to be an expert on the country. Just a delighted tourist happy to soak in all that the country has to offer.
With that said; on to our story.
Going on a Norweigan Fjords Cruise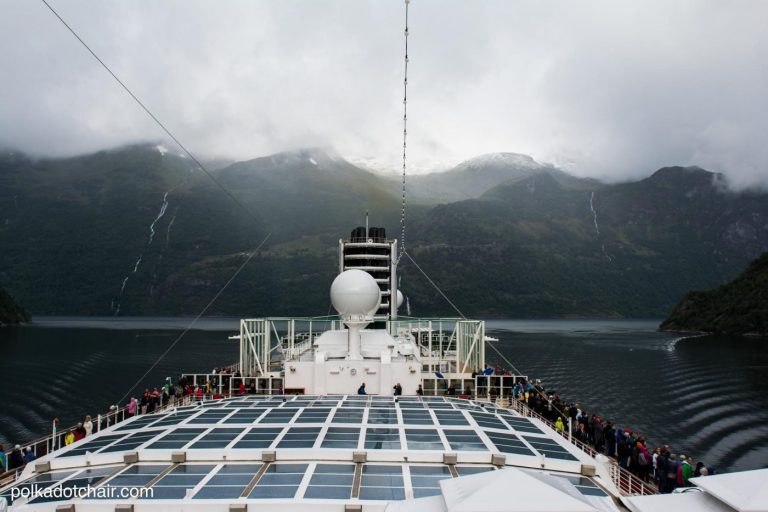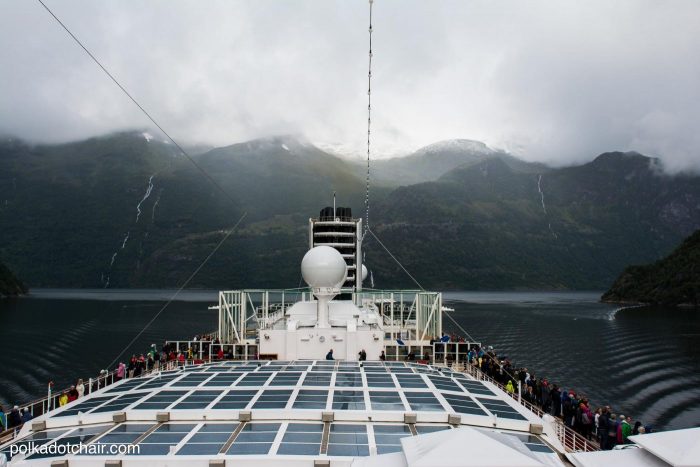 A few weeks ago I shared a bit about our family's experiences in the Netherlands (you can read about them here) I have more to say about that part of the trip, but I'm going to skip a had a bit in my story to Norway. I'll circle back to the Netherlands, but got a lot of questions last post and thought Id' break things up a bit. If you emailed me with questions, I think I've returned all of your emails, if not, just leave a comment and I'll answer it in the comments section.
In Amsterdam, we boarded the Holland American Koningsdam. This is our first cruise with Holland America and I was anxious to see how they compared to the other cruise lines I've been on (we've been on Princess, Royal Caribbean, Disney & Holland America Cruises).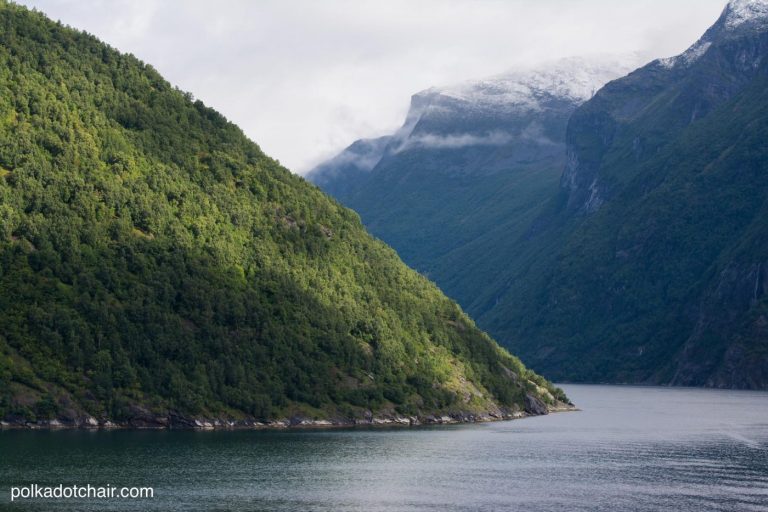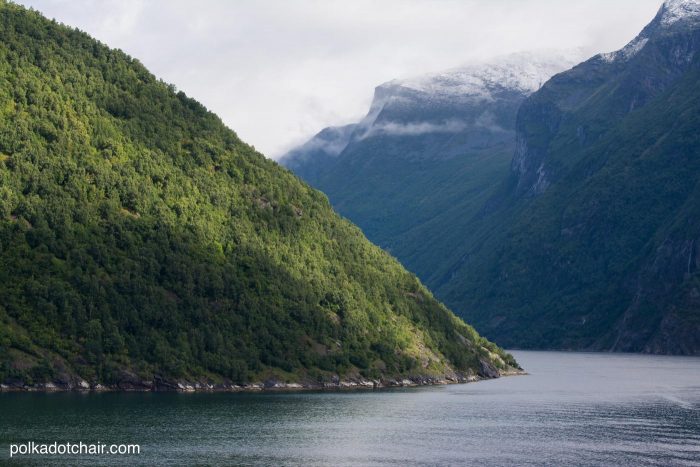 Did you get seasick?
I mentioned in my last post that we were delayed leaving Amsterdam by a storm in the North Sea. We lost one port (Alesund) and were late to two other ports. The remnants of the storm made for a very choppy crossing of the North Sea.
We were safe of course, but it was a bit unnerving to feel the boat moving around so much. Luckily I had an ear patch with me and was not nauseous. The patch did mess up my vision a bit, so the idea of finishing a book on the trip was kinda lost. I loved sitting in the room and watching movies during our very rocky days at sea.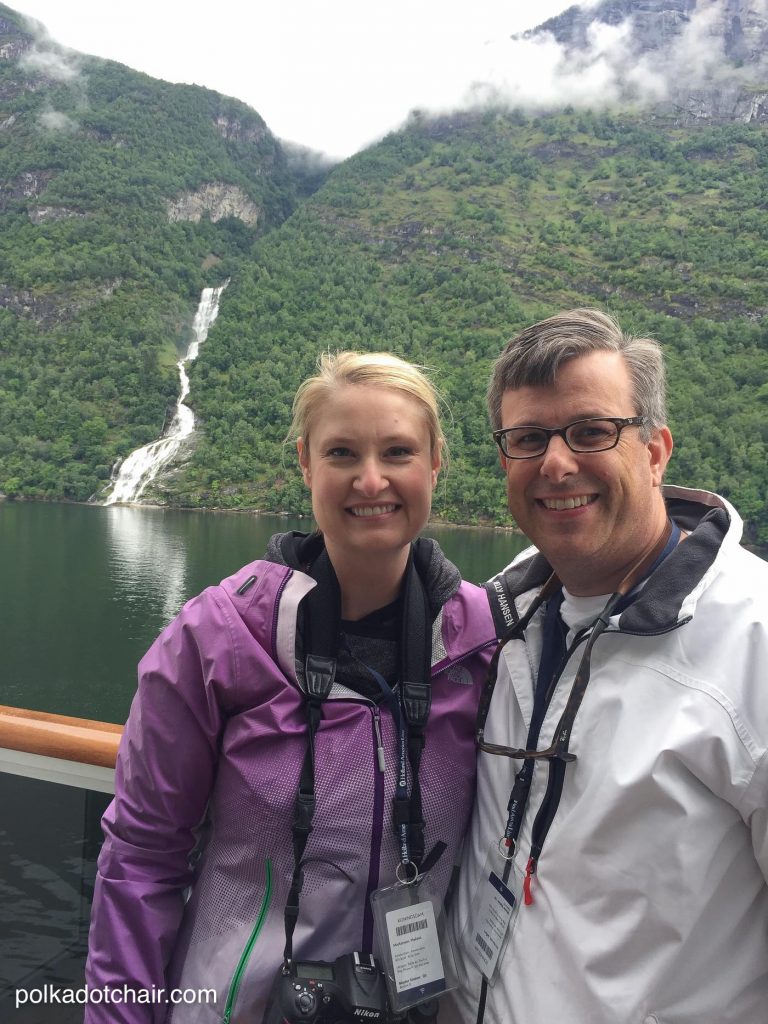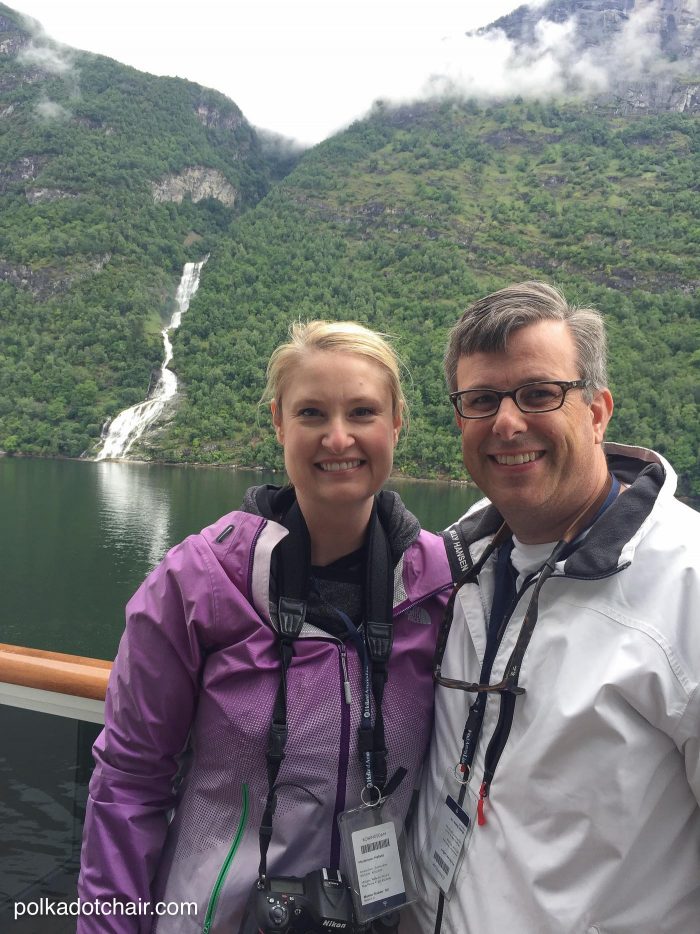 My Connection to Norway
After 2 days of delays and 30-foot seas, I could not wait to actually step foot in Norway. It's been a dream of mine to visit ever since I was a kid and I was having a hard time believing it was actually happening. I know that sounds silly, but I really have had it on my " bucket list" since I was a child.
My Great Grandfather was born in Norway. We even named our oldest daughter after my Norwegian great-grandmother (Kari). My Dad also lived in Norway for 2 years in his twenties as a church missionary.  The country has always been a pretty big part of our family, and who I am. Now I just need to get myself to Iceland. My Norwegian grandfather married my grandmother who is 100% Icelandic.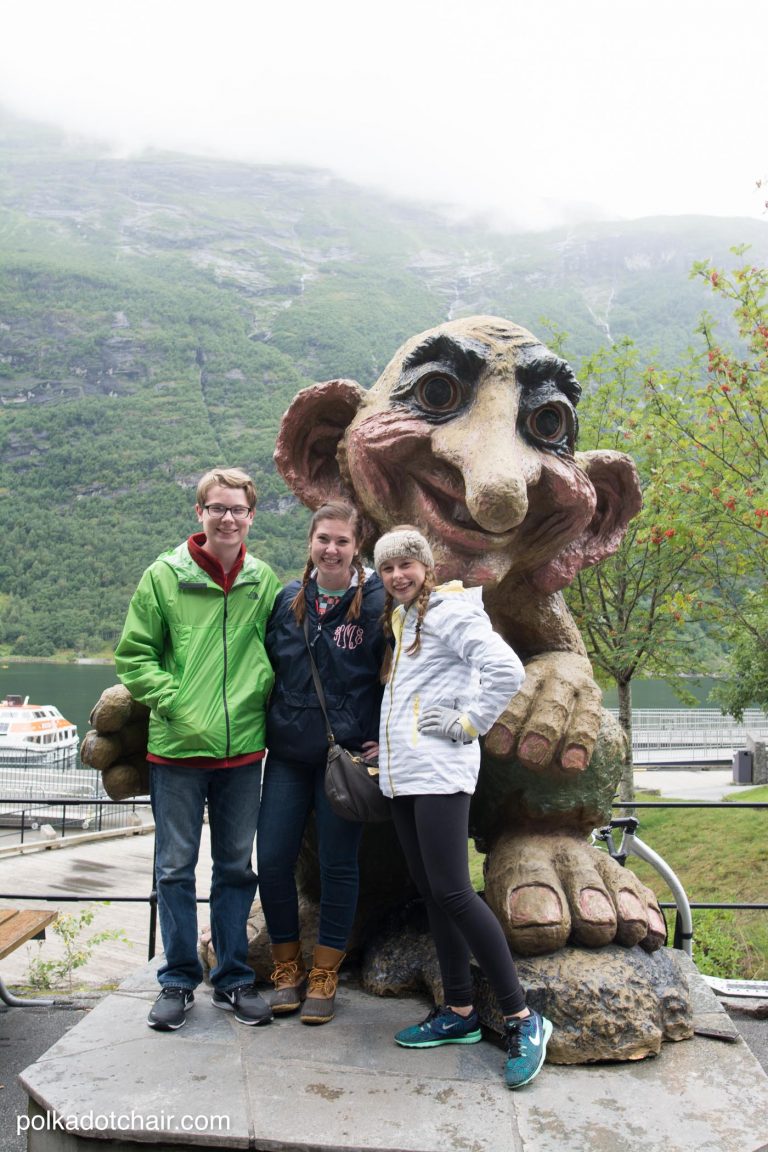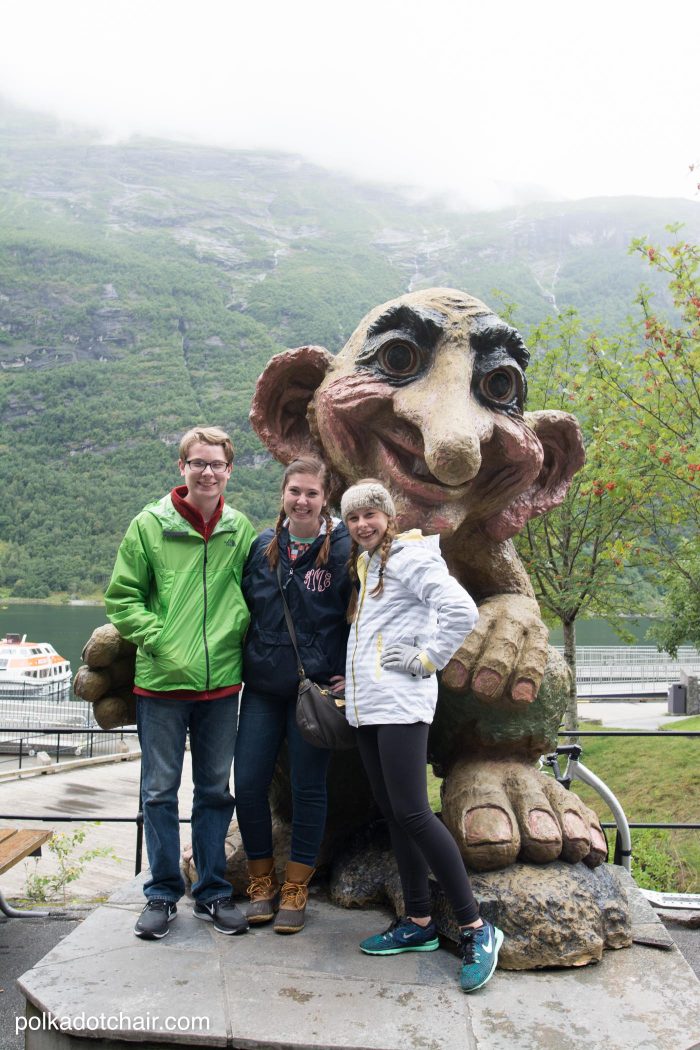 Stop #1 Geiranger, Norway
Geiranger was our first port in Norway. Even though our arrival was delayed a few hours, we still had enough time to visit the port. Our plan for the day was to participate in a bike tour of the fjord. Before we left for our trip I checked the weather every day.
The day before we left the States,  the weather forecast for Norway was 55-60 degrees and light rain. We packed sweatshirts and fleece jackets, along with raincoats in case the rain became heavy.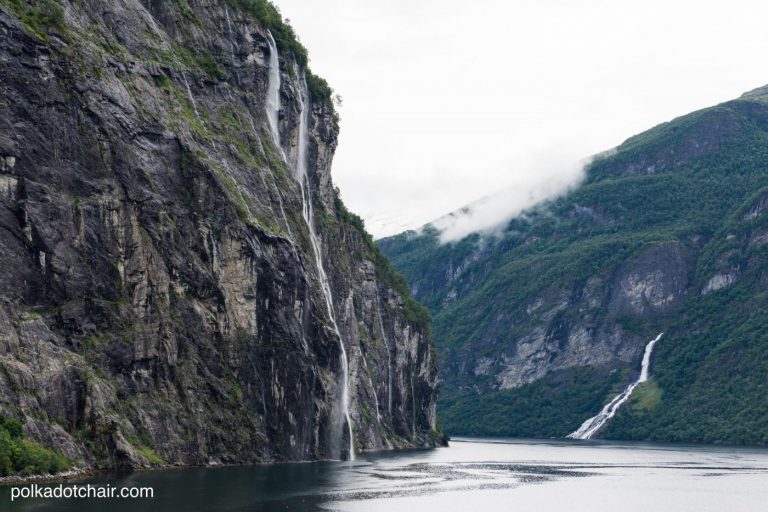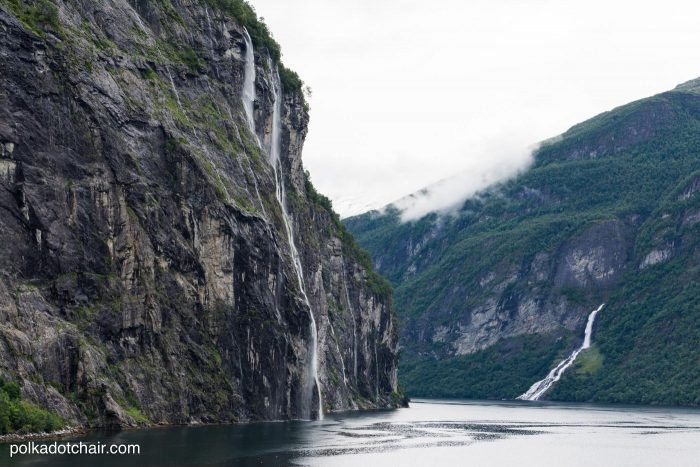 After we got on the boat, I checked the weather again and the forecast had changed. A lot. Instead of highs in the '50-'60s the forecast was now calling for a HIGH of 40, lows in the 30s, with rain and SNOW!
Yes, snow in August! We dressed as warmly as we could given what we had packed (mind you we were trying not to overpack before we left). Turns out we should have taken winter coats.
Our Shore Excursion in Geiranger, Biking Down a Fjord
After we got off the boat we had a bit of time to shop before meeting up with our tour. The weather was a bit sunny at this point, but it began to rain when we were shopping and didn't stop the rest of the day.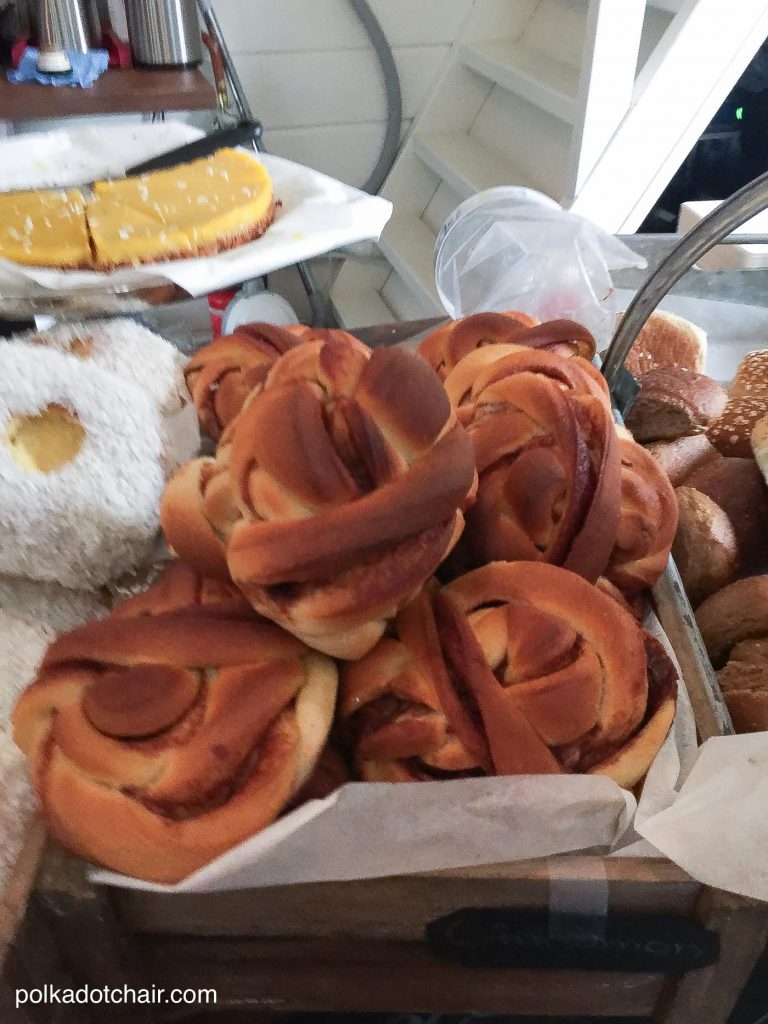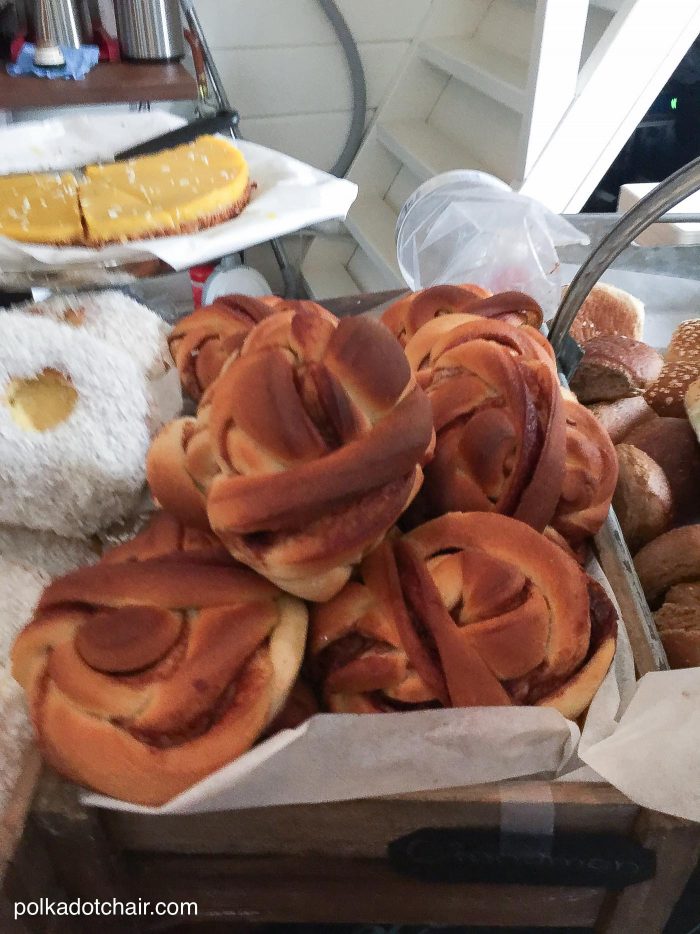 We picked up hats and gloves. Then spotted a bakery, and got a delicious snack before heading off on our bike ride. A tip I've learned from traveling. If there is a bakery, GO THERE, some of our best travel food has been purchased at local bakeries. This cinnamon roll was one of my favorite treats on the trip, it was not too sweet, which I love. I'm not a fan of super sugary foods. I'd love to figure out how they made that braid.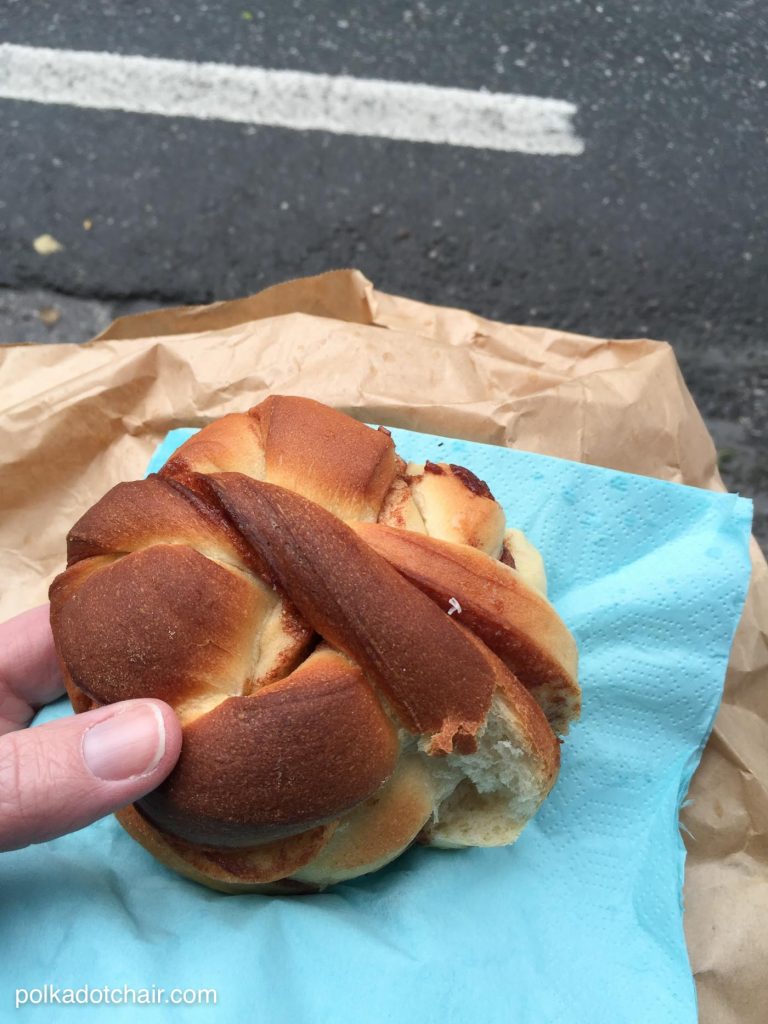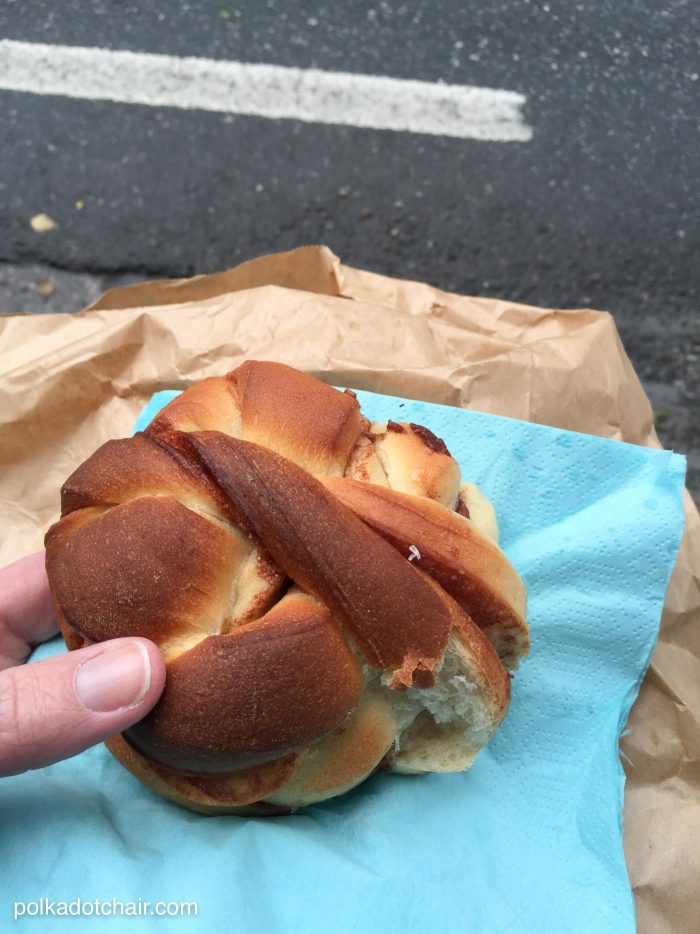 Biking down a Fjord:
The bus took us up to the top of the mountain, and the plan was to mountain bike down. I'm am "nervous" of heights but would not say I'm outright afraid of them. As we ascended up the mountain I began to get nervous.
The road was one hairpin turn after another. It was raining and cold. The thought of watching my kids ride bikes down the mountain was starting to terrify me a bit. In my head, I knew they would be safe. But something about seeing them do it was freaking me out. By the time we got to the top of the mountain (it was snowing), I decided that I wasn't going to ride down. I'd just spend the entire time terrified that the kids would miss a curve and go flying off a cliff.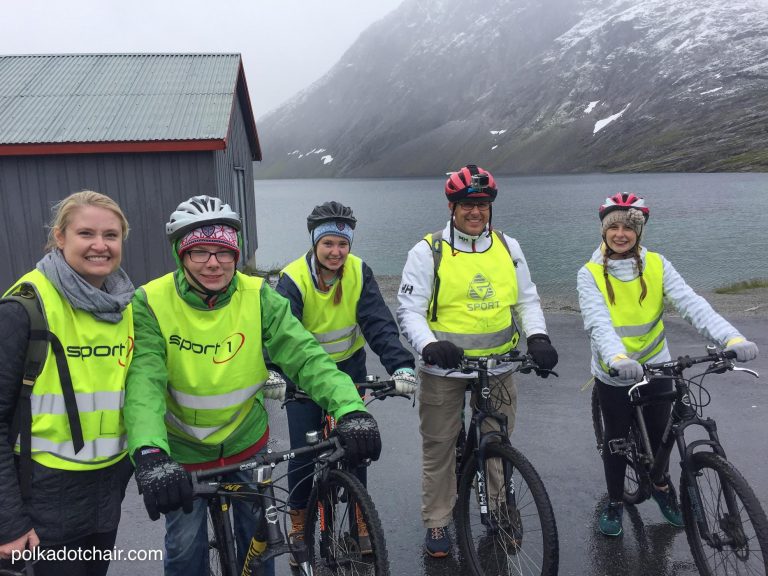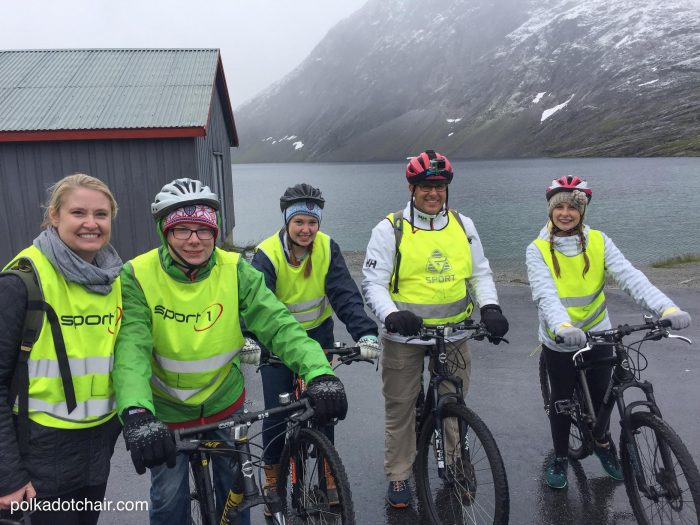 I ended up riding down in the chase car. Which was perfect, my camera equipment stayed dry and we were able to follow the pack down the mountain. Still, I didn't watch everyone ride down. My husband was not scared and stayed with the kids to keep an eye on things. (Tell me I'm not the only crazy Mother here that freaks out when their kids to semi-dangerous things).
We stopped at several spots to take pictures, and I was absolutely stunned by the scenery. The mountains were full of wildflowers and the green of the hills and mountains was one of the more unique shades of green that I've ever seen in my life.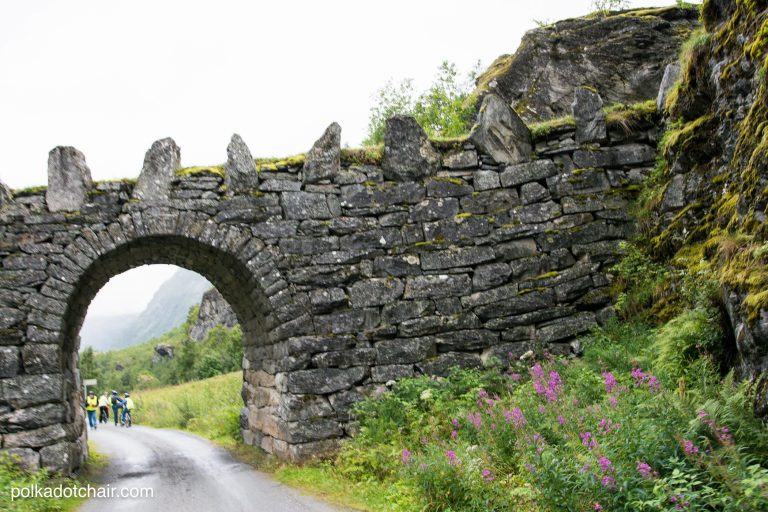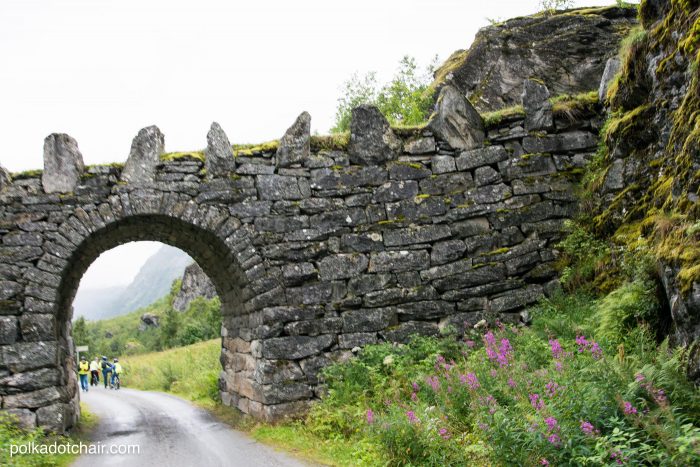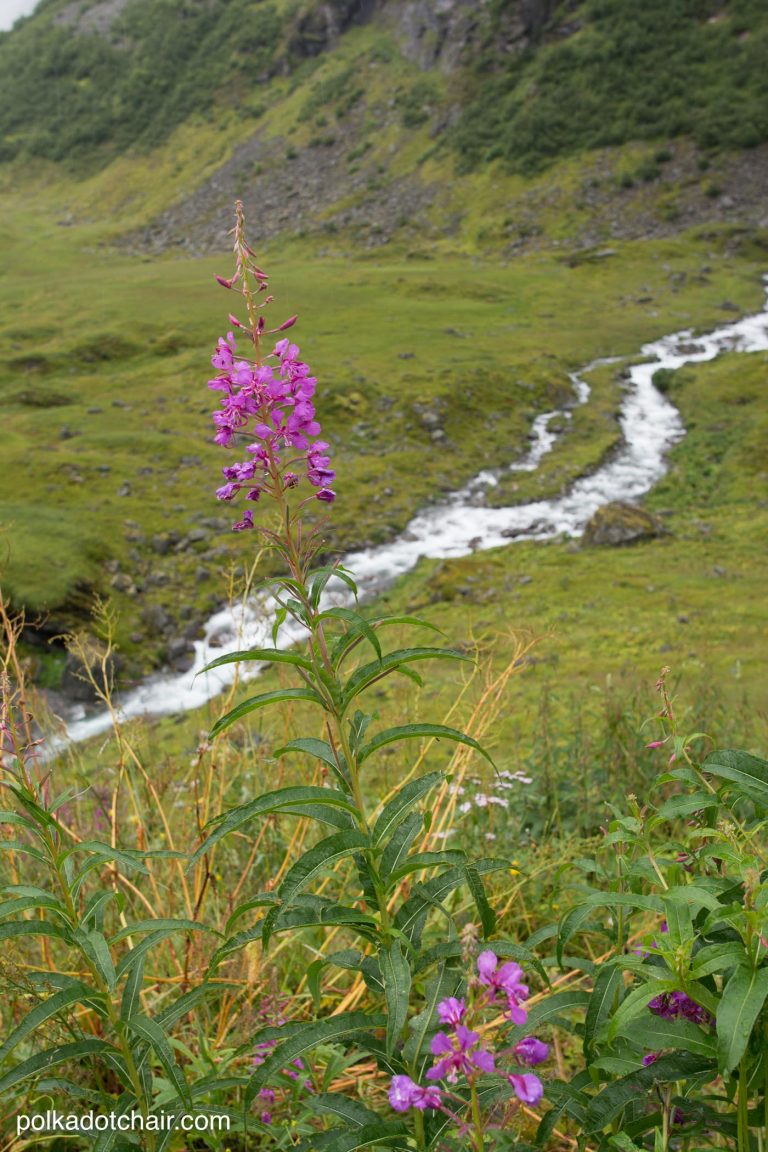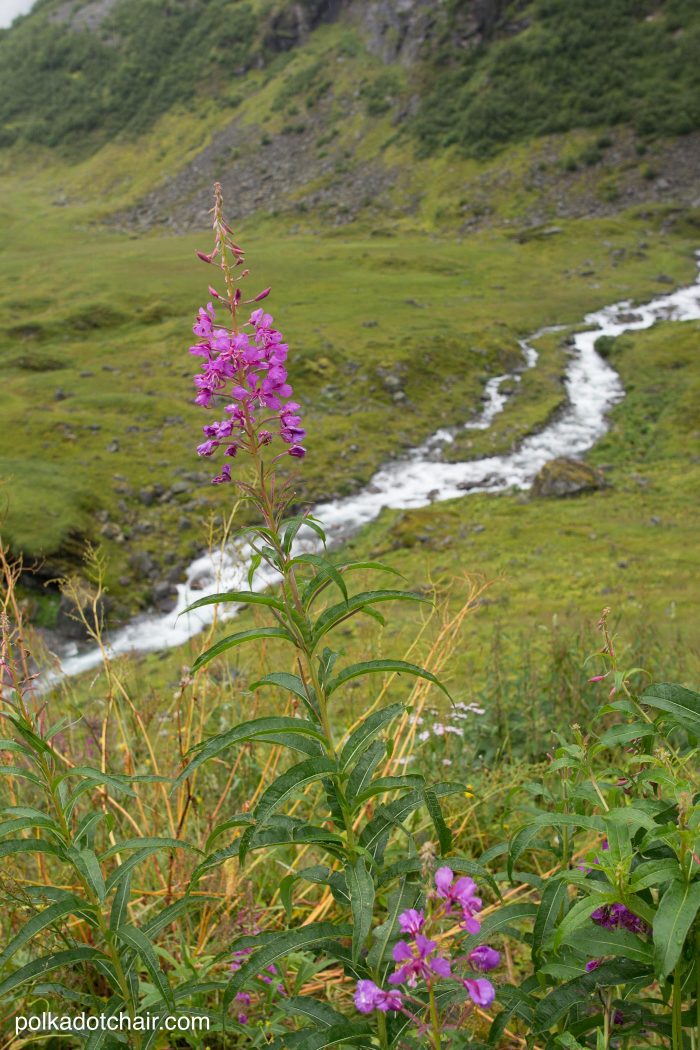 What Did you See on the Bike Ride?
There were charming farms, old bridges, and roads, and spectacular take your breath away views.  If you're wondering (because we kept making the same comparison the entire trip). Yes, it looked like Frozen. The mossy rocks that the trolls lived under in the move were everywhere and I spotted flowers shaped like the embroidery on Anna's dress all over the mountains.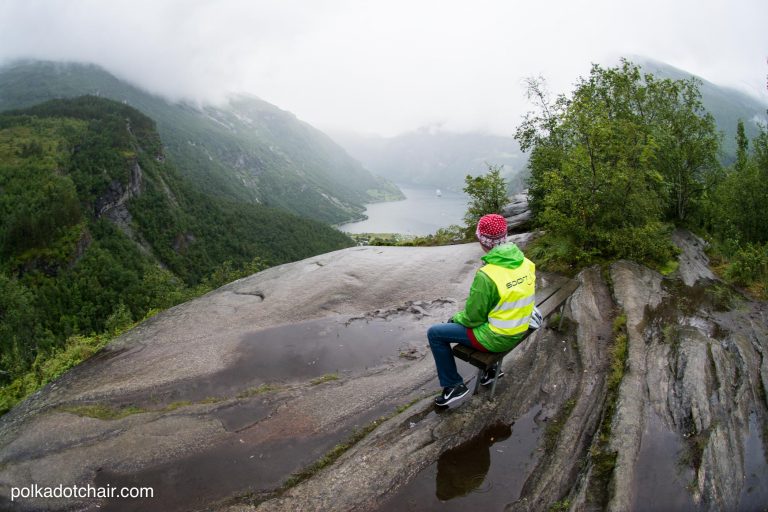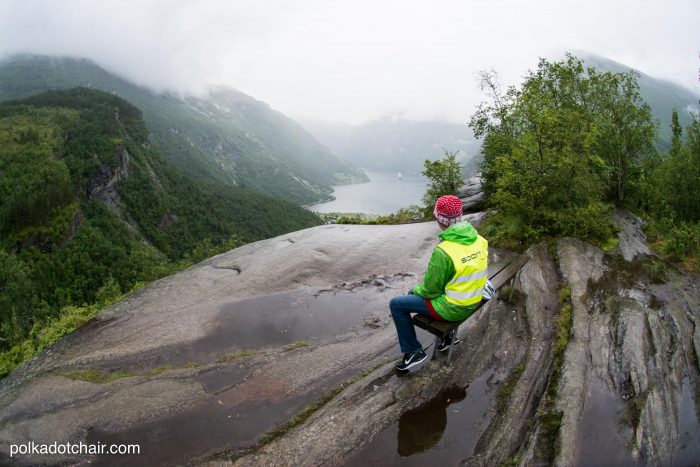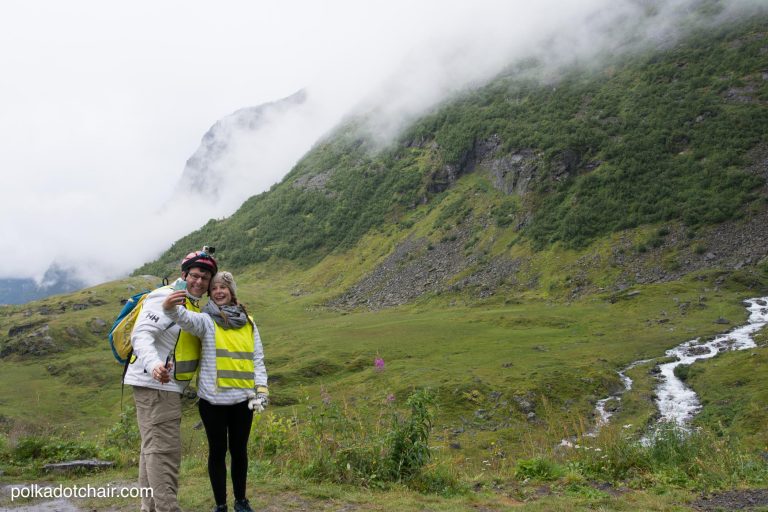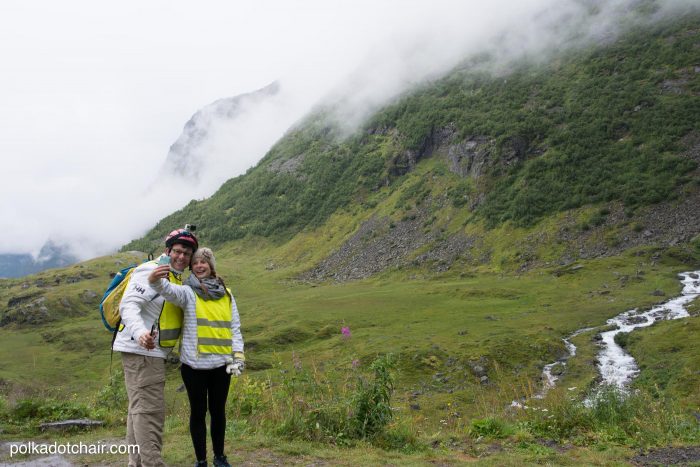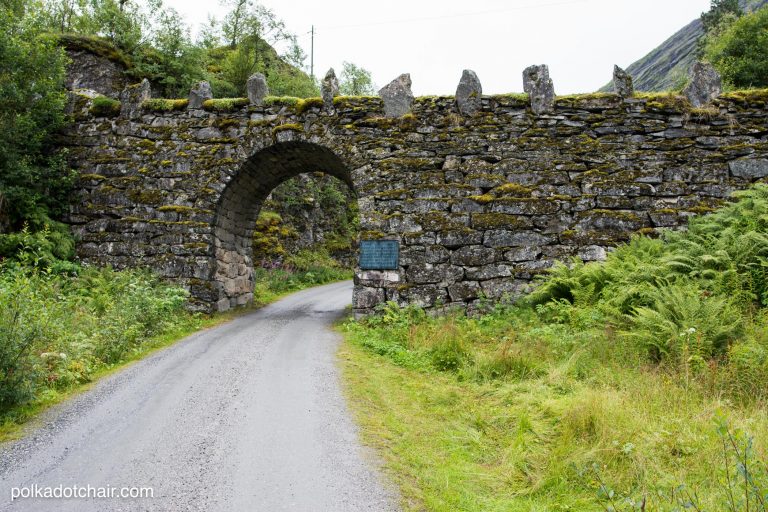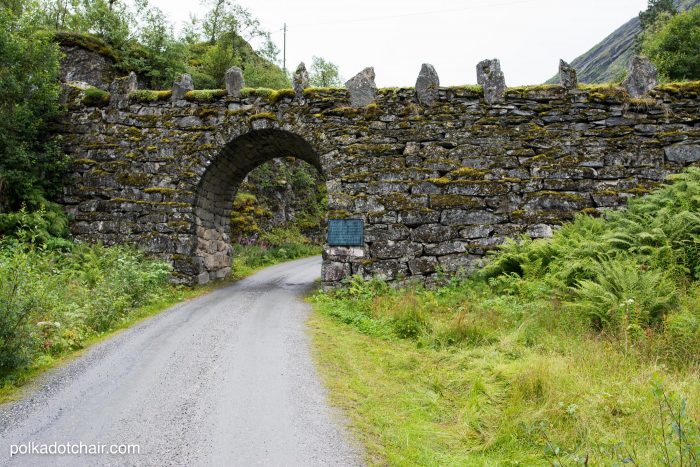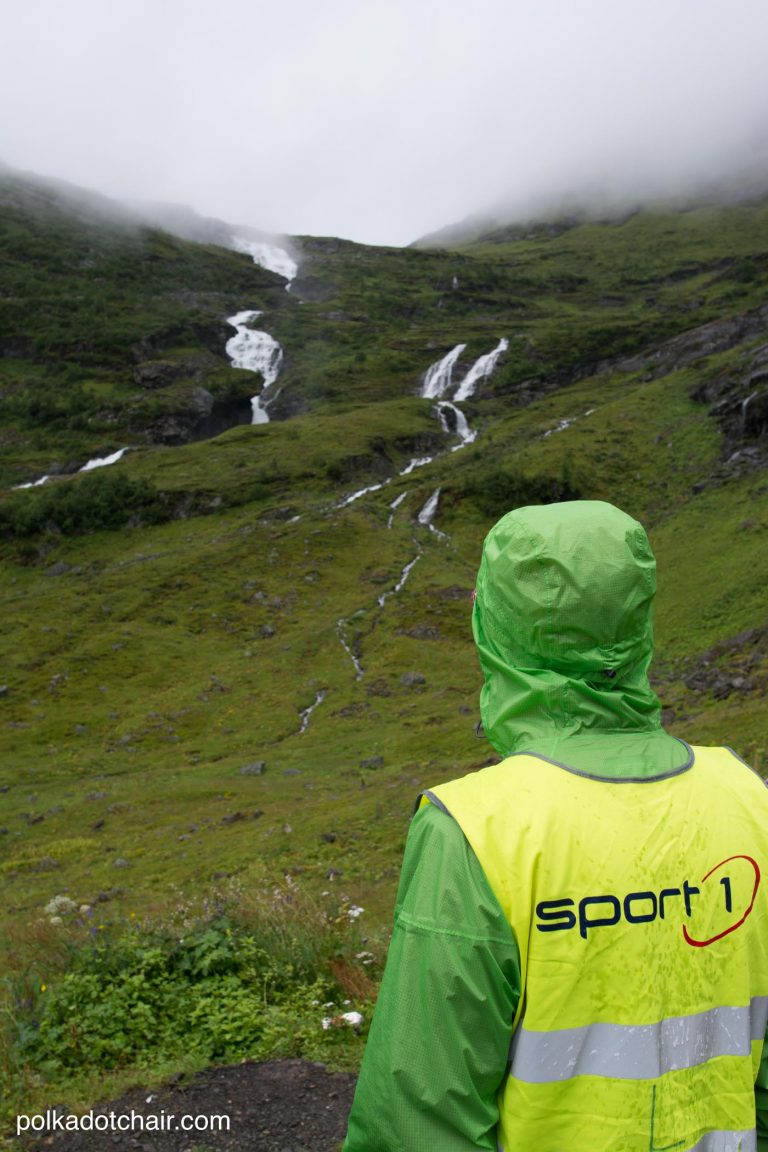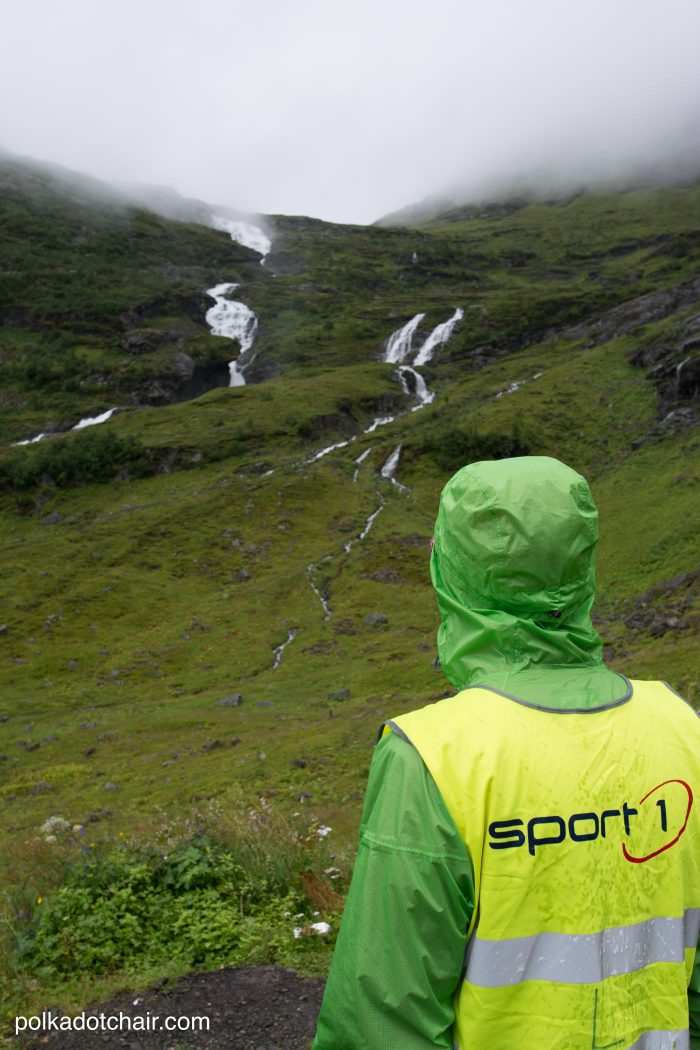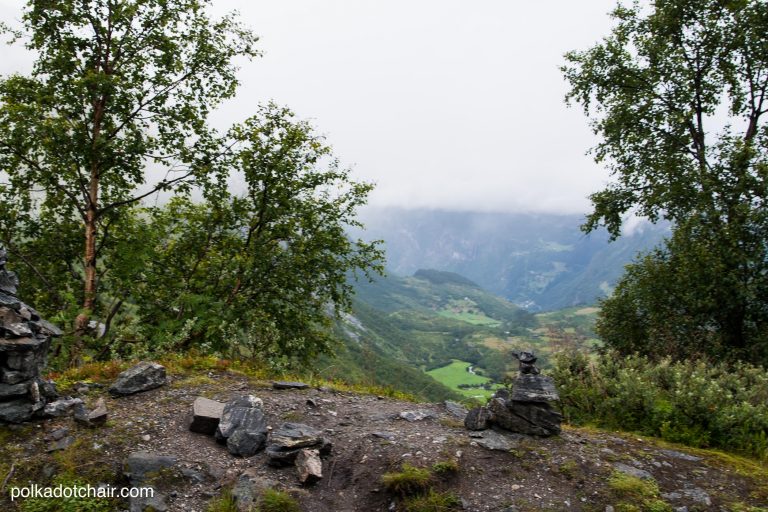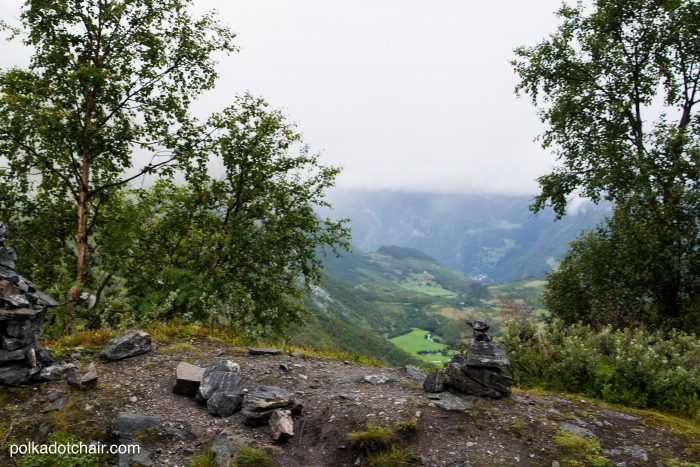 Fittingly, the kids were frozen by the time we got to the bottom of the fjord and we found a place to stop and get hot chocolate. The kids kept calling it Oaken's Lodge, and I had to keep telling myself we were actually in Norway and it was August. It reminded me a lot of the mountains in Utah (which I'm guessing is why many Norwegian immigrants settled there).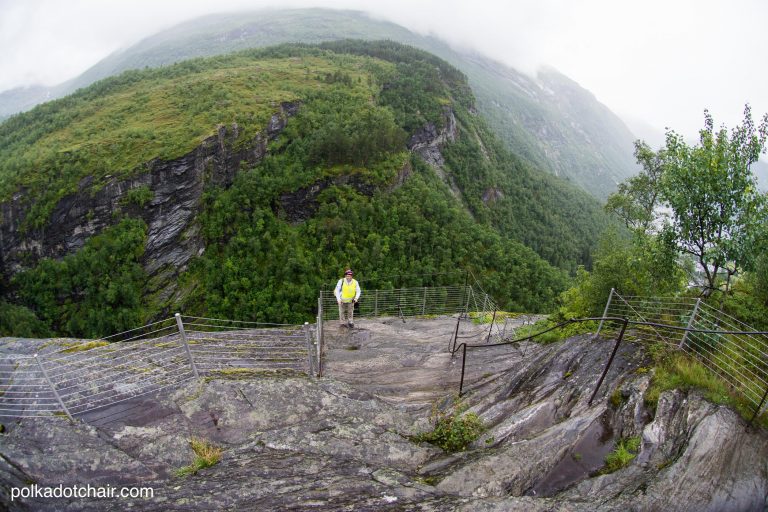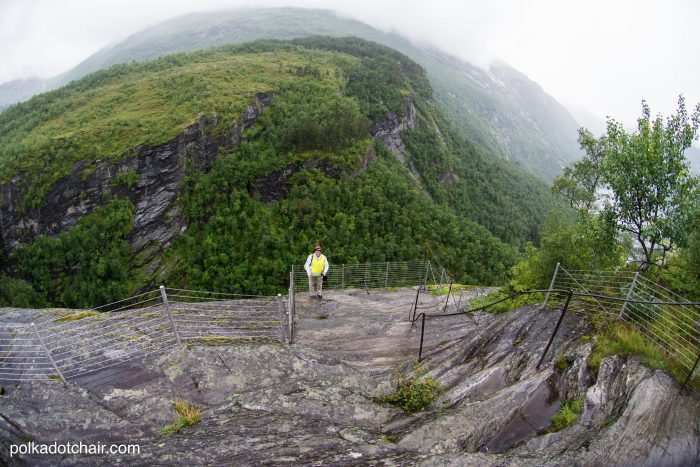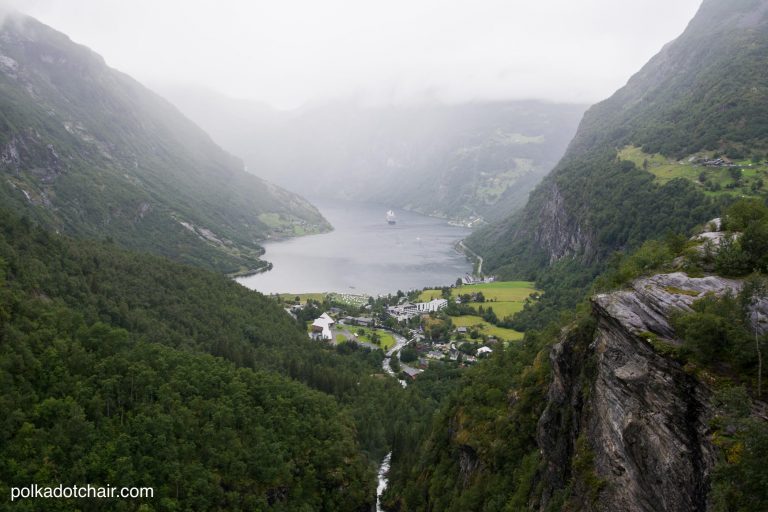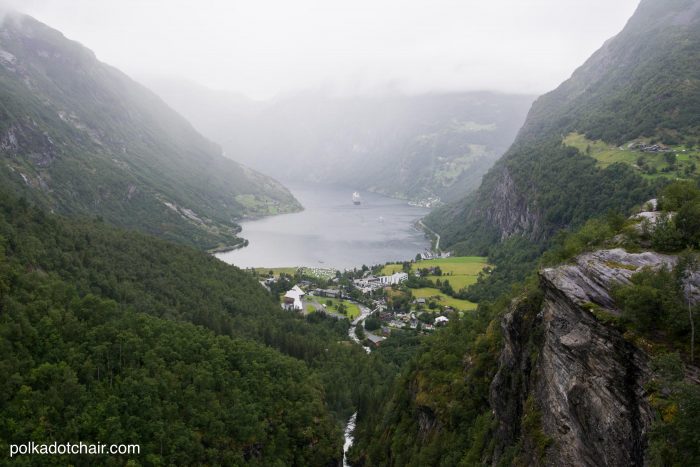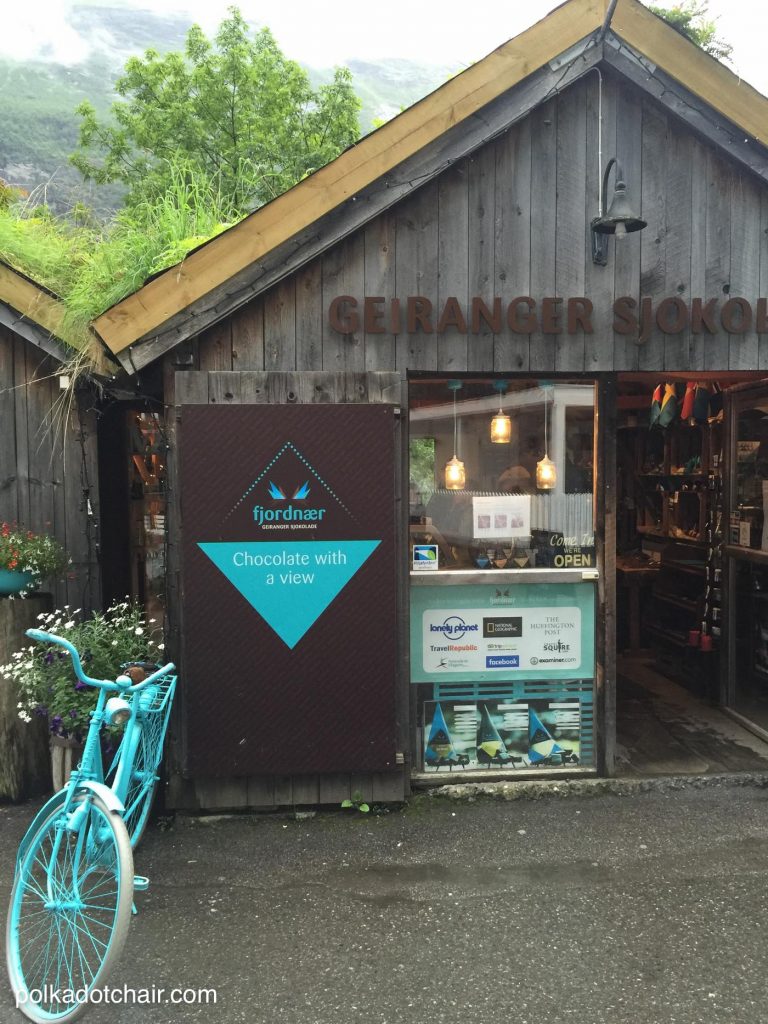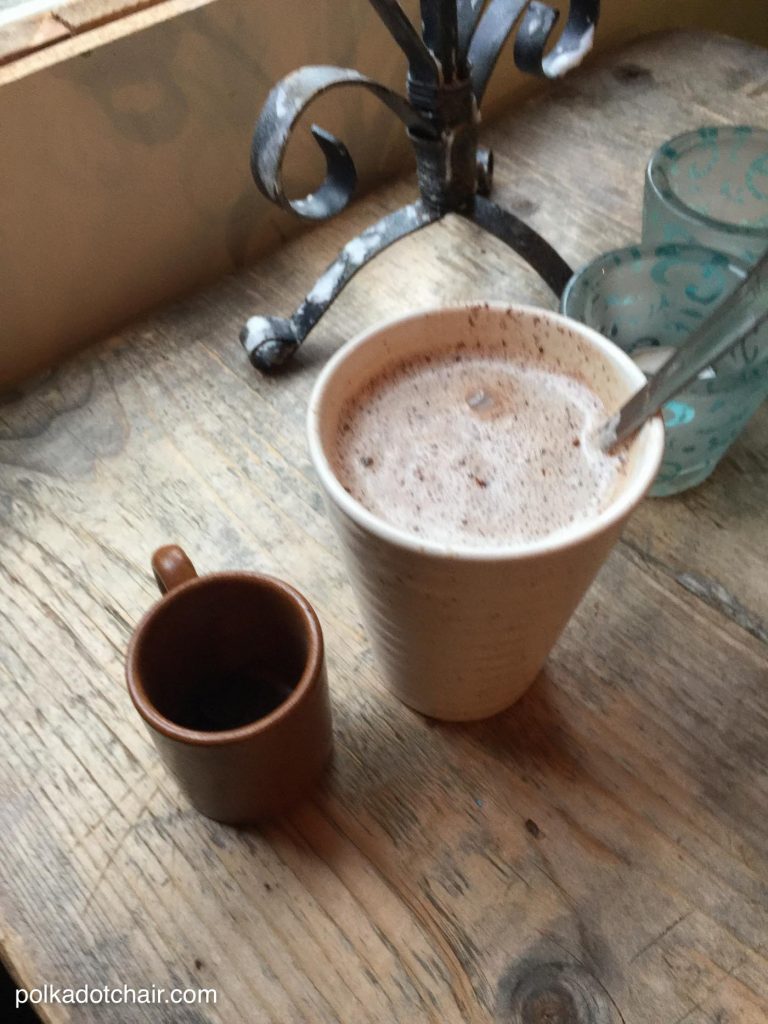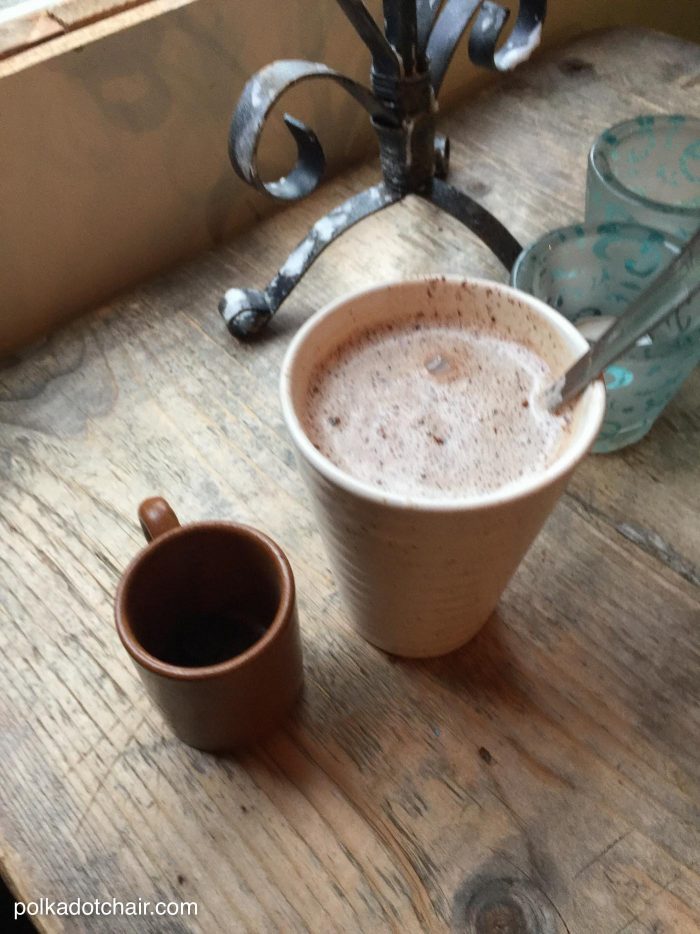 About Geiranger
Geiranger is a very small town, and it was strange to me that my first time setting foot on Norwegian soil was here. I don't know what I was expecting but it was different than I thought. More rugged and scenic than I was anticipating. I think I was expecting a large city (which we did visit later, in Bergen).
Next Stop, Eidjford, Norway
We had another fjord stop a few days later in Eidfjord, where we visited an orchard in Ulvik. Another rainy day, but still stunning and gorgeous.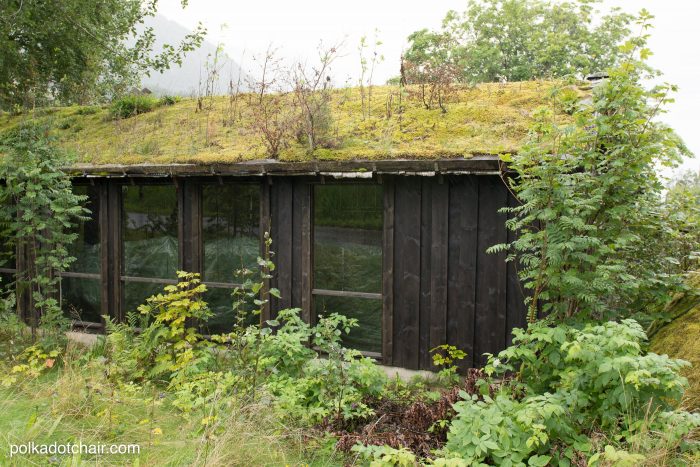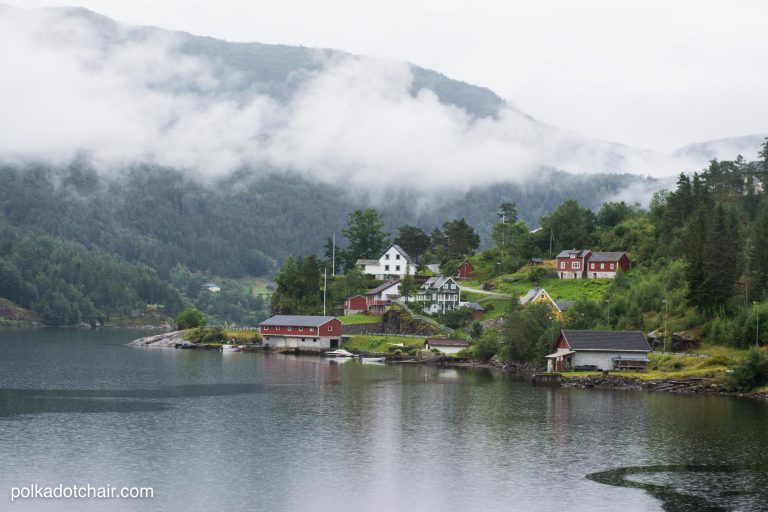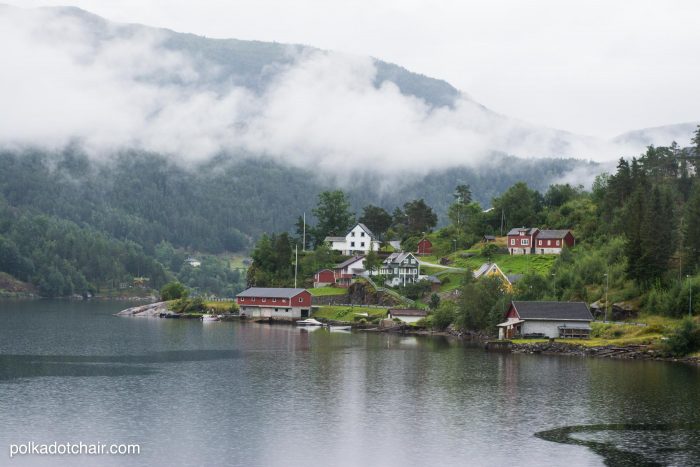 Here are a few photos, my family is not from this area of Norway, but I did sit and think for a moment when we were in this church graveyard that my ancestors are probably buried in a similar cemetery somewhere not too far away.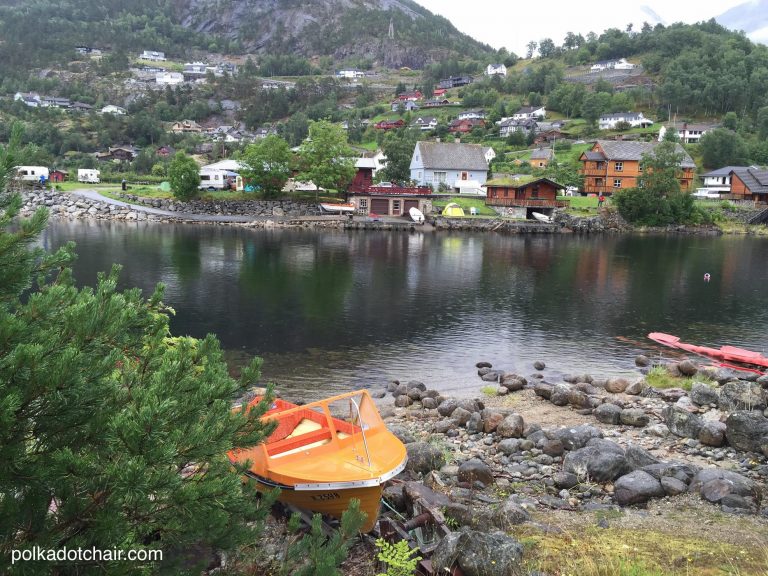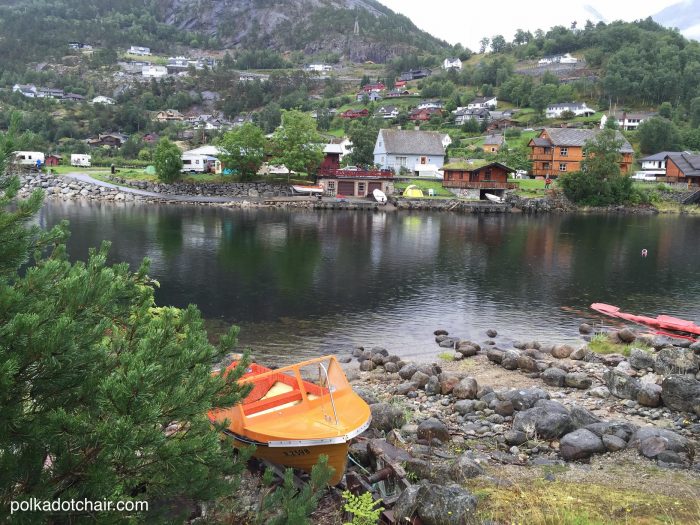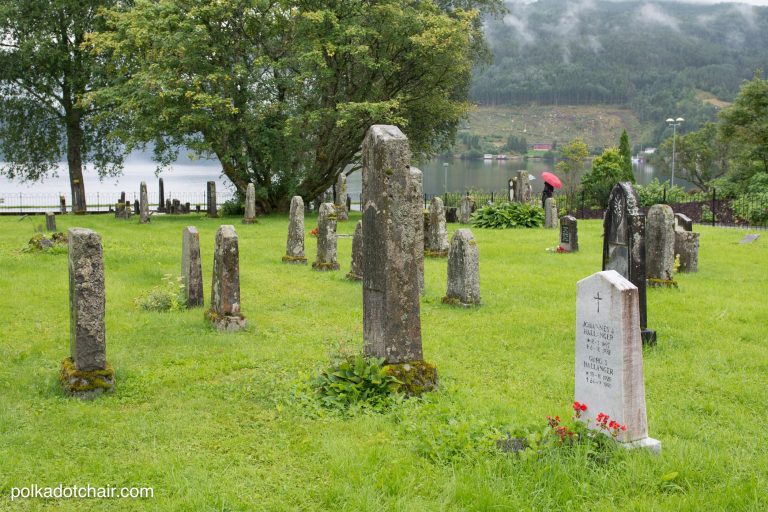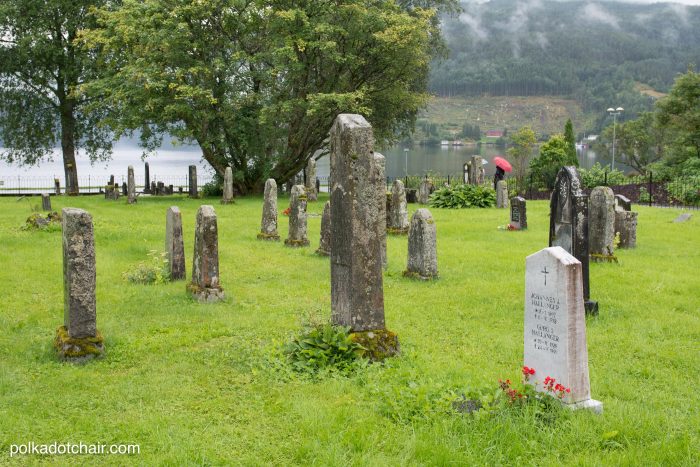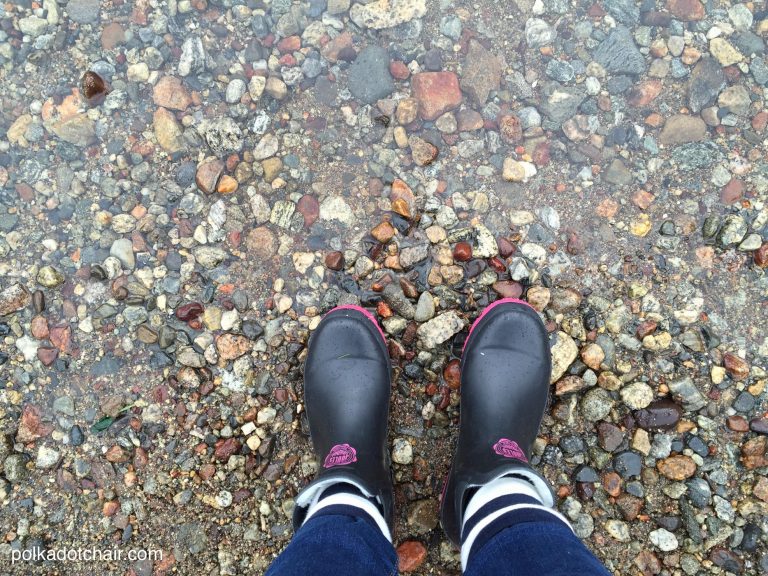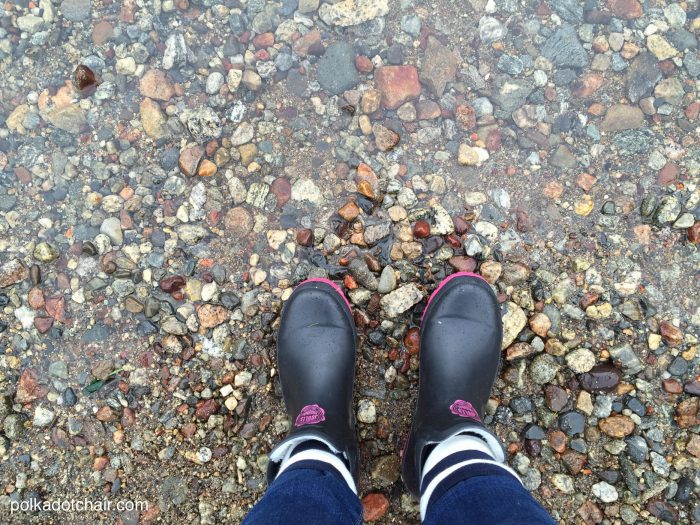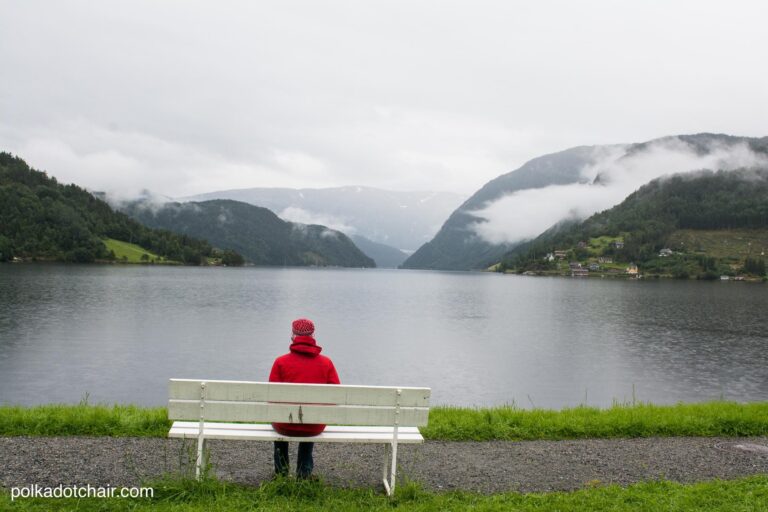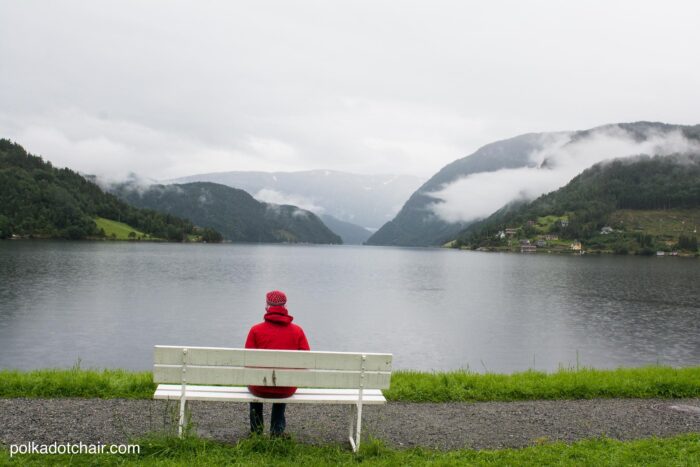 Many of you asked about what cruise line we were on and if we like it. We sailed on Holland American's new Koningsdam ship, here is a "bit" of what we all thought of the cruise.
Our Exprience on a Holland America Cruise
 The boat was brand new and gorgeous. The pool area was a dream and our stateroom was one of the largest I've ever stayed in and very comfortable. My favorite part was the large screen tv with on-demand movies.
All of the other cruises we have been on offer very little in the way of in-room entertainment. The tv and movies were a welcome change. At first, I thought that it would be a big waste, we wouldn't be in the room much anyway, but we ended spending a lot of time in there (because we had a balcony) and it really made things cozy.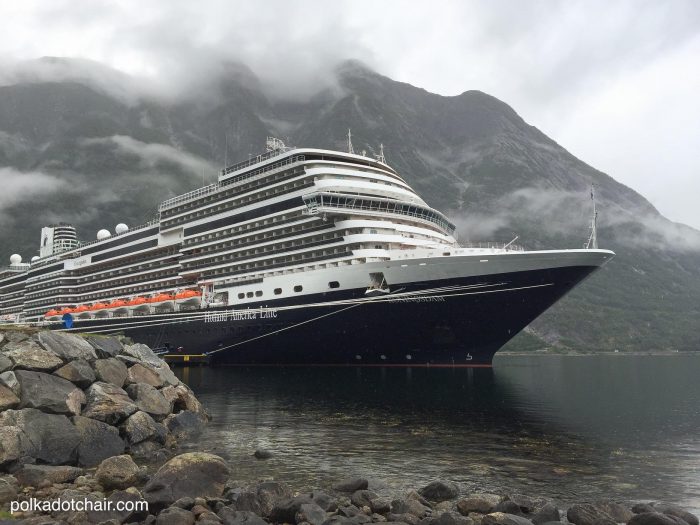 Everyone keeps asking us how we liked Holland America cruise line and how compared to other cruise lines. Personally, we have more experience on Disney cruises and most people that I have chatted with about our trip want to know how the two compared. I've thought about it a lot since we have been home and have to say you can't really compare them. They offer completely different experiences.
Disney vs. Holland America
Disney caters to kids and families and HA caters to adults. That is not to say that there were not kids and teens on the Holland America boat (there were many of them). It just a different feel overall. Where Disney is out to fill your day with activities and "go go go" , Holland America seems content to give you more time to yourself. We saw many people in the lounges on the boat reading books or playing cards and board games. It has a much more relaxed atmosphere than Disney.
Both boats I would say are equally crowded. I seriously don't know where to go nowadays that you're not going to be surrounded by a million people. At both Disney and HA, we had a hard time finding somewhere to sit in the buffet for breakfast and lunch (you had to grab chairs fast when you saw them).
This is an aspect of cruising that I'm not really fond of. I know why they fill the boats (for economics) but after a week of "run over there and grab a table" I was worn thin.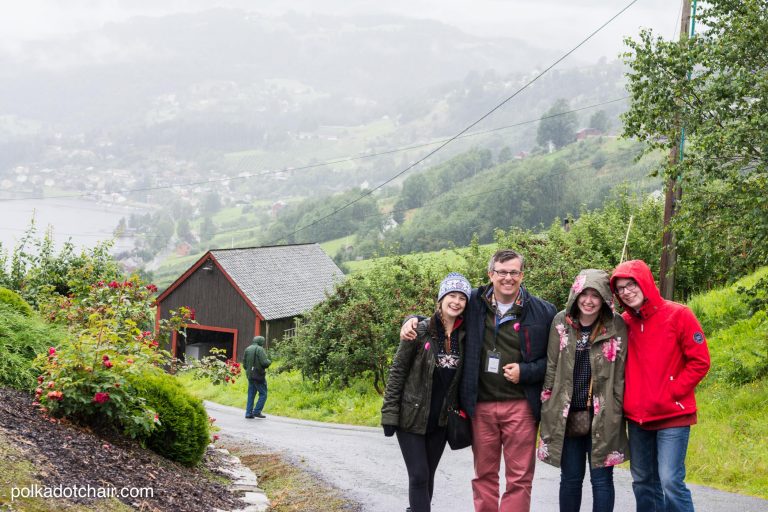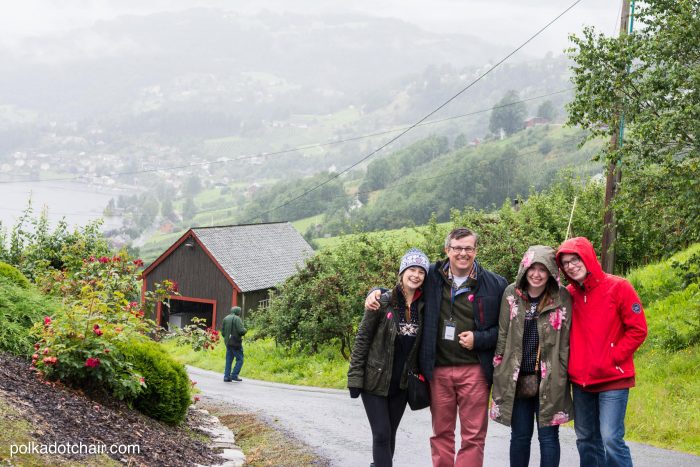 Cruising in Europe vs. Caribbean
Since we were on a European cruise the quieter activities on the boat seemed to suit us. We were tired, the kids were tired, and the rest was welcome. Since our oldest daughter is over 21 our kids were able to have their own room. It didn't have a window. It was across from our room so they could pop over and sit on our balcony. 
We did have to wake them up every day, as they had no idea what time it was. Honestly, I don't know if having a window would have made any difference. They still probably would have slept the day away if we let them. 
I think they had a great time, it seemed like summer camp on a boat. The 3 of them all lined up in that stateroom. On the first night, I walked over to say goodnight and they were all munching on cookies and milk and watching a movie. I asked them where they got the cookies. They told me they figured out that room service was free, even for cookies.
We had dinner nightly with my parents and aunt and uncle. The food was top-notch. Some of the best I've had on a cruise line. We ate a few nights in a few of the specialty restaurants (we booked with Costco and it was a part of our package) and were not disappointed at all.  It was fun to sit down to dinner with everyone and go over our day.  We also were able to take a few cooking classes while onboard (which we loved) and enjoy a live symphony in the theater onboard.
Overall for Europe, I'd sail on HA again, if I was going to the Caribbean I don't know if I would. They had these amazing beds by the pool, that looked like a dream with curtains surrounding them. It looked like Heaven on a boat. Then I counted and there are only 16 of them. If you wanted to spend the day lying by the pool or on a deck chair facing the ocean then you might have to compete a bit with your fellow passengers to get a good spot.
You May Also Like:
10 Things I loved about South Africa
Tips for Visiting Washington, DC with Teens
Free Printable Cruise Packing List