BEHR Sponsored this blog post. The text and opinions are all mine.
We recently tackled an update to our living room.  It was time to replace the dark paint with a nice and light blue gray shade. We used the ColorSmart by BEHR® tool to help us decided on the perfect shade of blue for the room.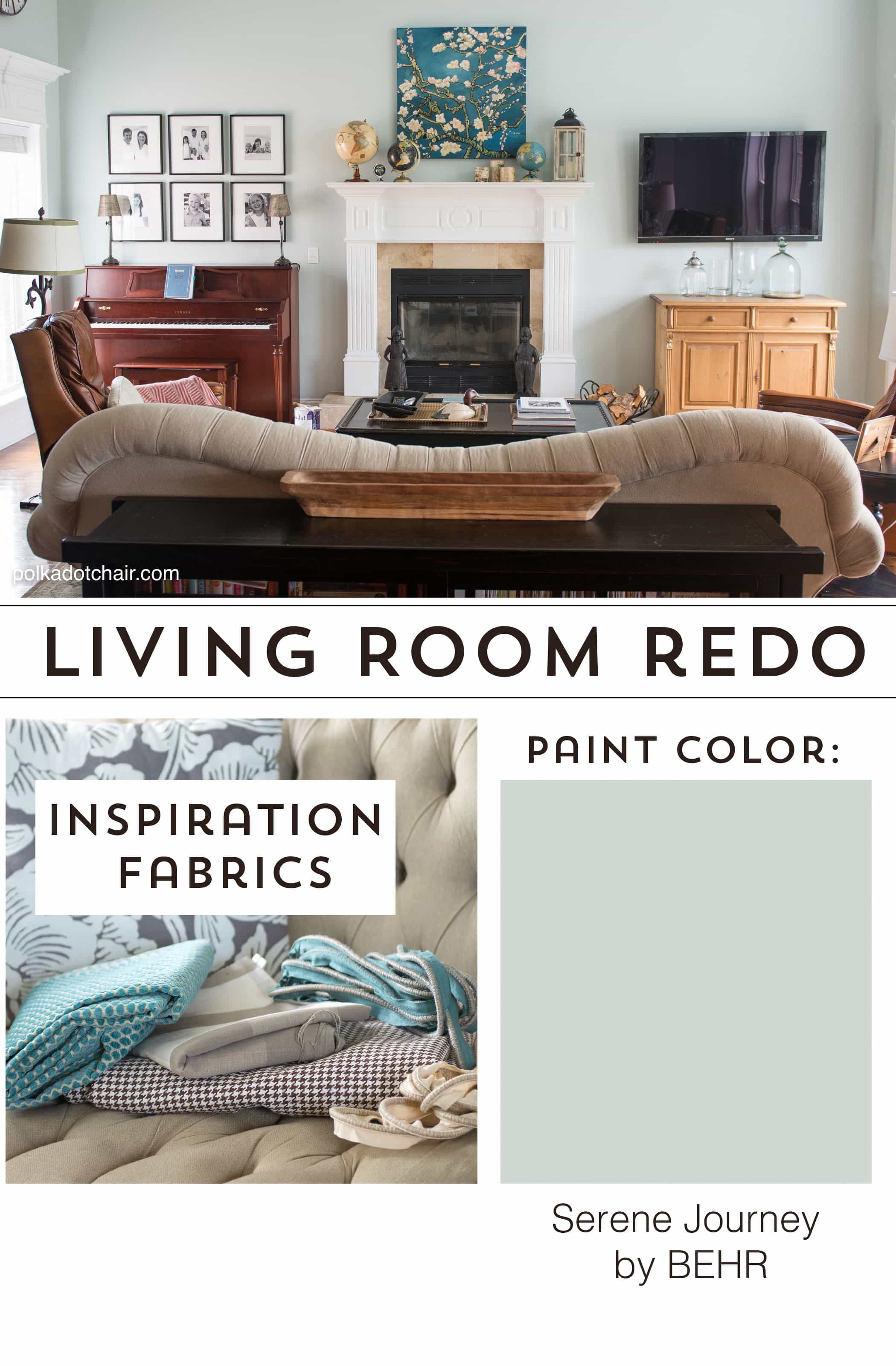 This year marks the 8th year that we have lived in our home.  As much as I love our home I was starting to feel like some things were in need of updating.  Years of kids and dogs had taken a toll on our walls.  The tan color in our hallway and family room no longer seemed like a nice warm beige but was starting to feel yellow and dated (did you know that your gas heater can yellow your paint over time?).
Last year we took on the giant task of painting our Kitchen Cabinets (more on that project later), and it burned us out of DIY for a while. It was A LOT of work.
The next project on our list was updating the paint colors along the first floor of the house.
Here's a before (from back in 2009)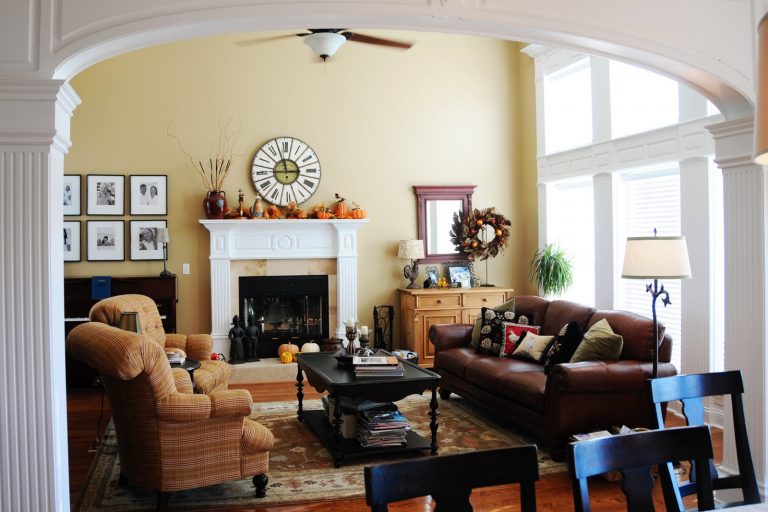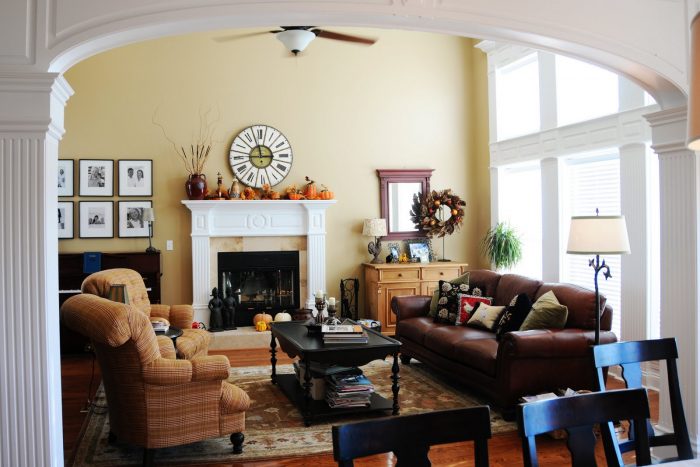 I know many of you may be thinking that you like that color, but let me tell you on dark, gray stormy days it's down right icky. It just drains all of the light out of the room. Which does little to help alleviate the winter "blues" that we all seem to get each February.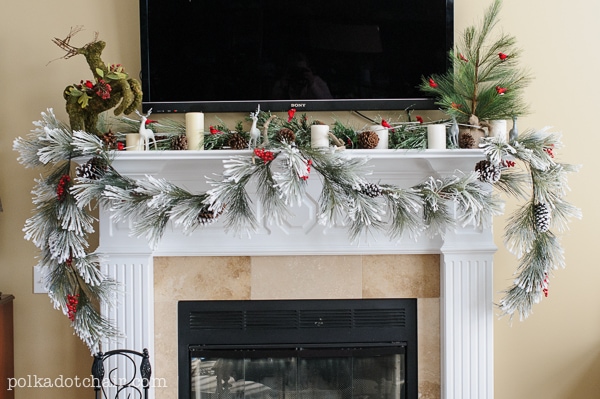 That photo was from before my husband talked me into putting a tv above the fire-place.  I've regretted it ever since. This shot is from last Christmas… Right after we put it up I just wanted my fire-place mantle back! Plus it was too hard to watch tv with it that high off the ground.
Based on the colors already in the room (like the rug and the furniture) we decided to try for a light gray/blue shade. My objective was to ONLY change the paint color and leave everything else in the room as is (no budget for new furniture right now).  I knew what I wanted the color to look like but I didn't know which would give me the look I had in mind.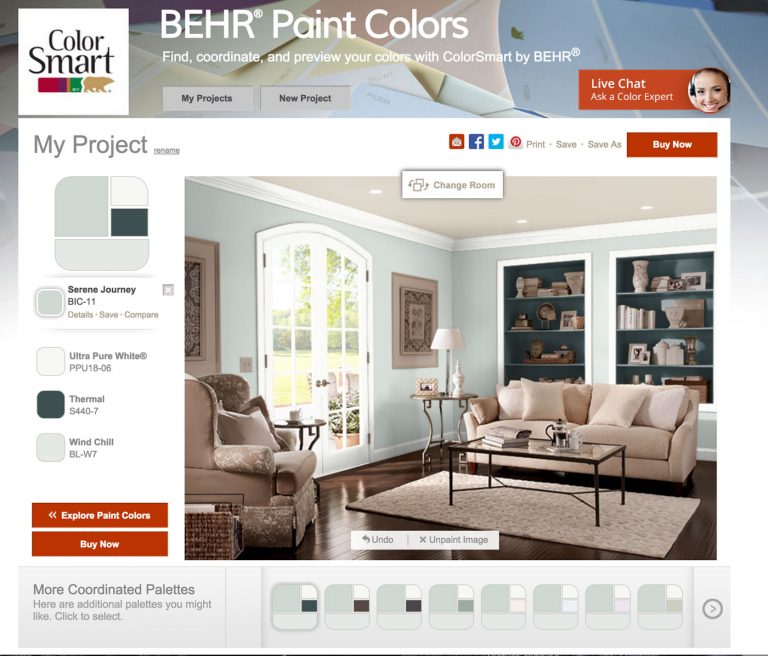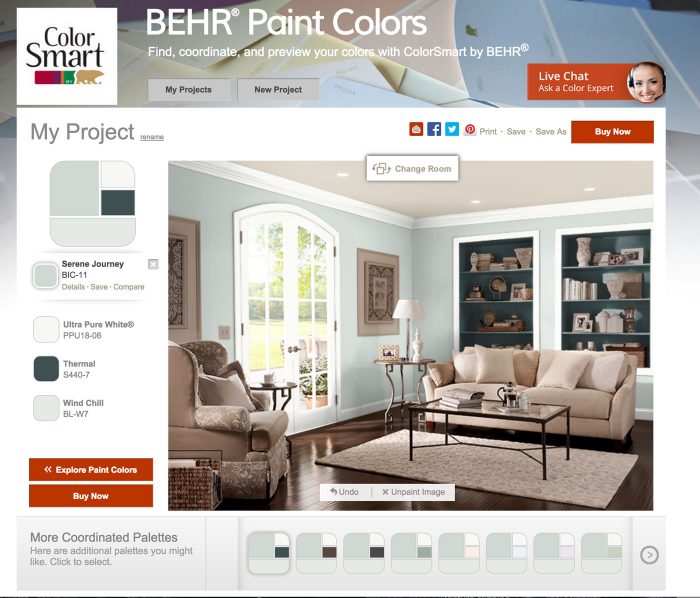 I logged onto the Behr website and began playing around with colors. I chose a room that had dark floors and neutral furniture like mine and began picking and choosing blues to try.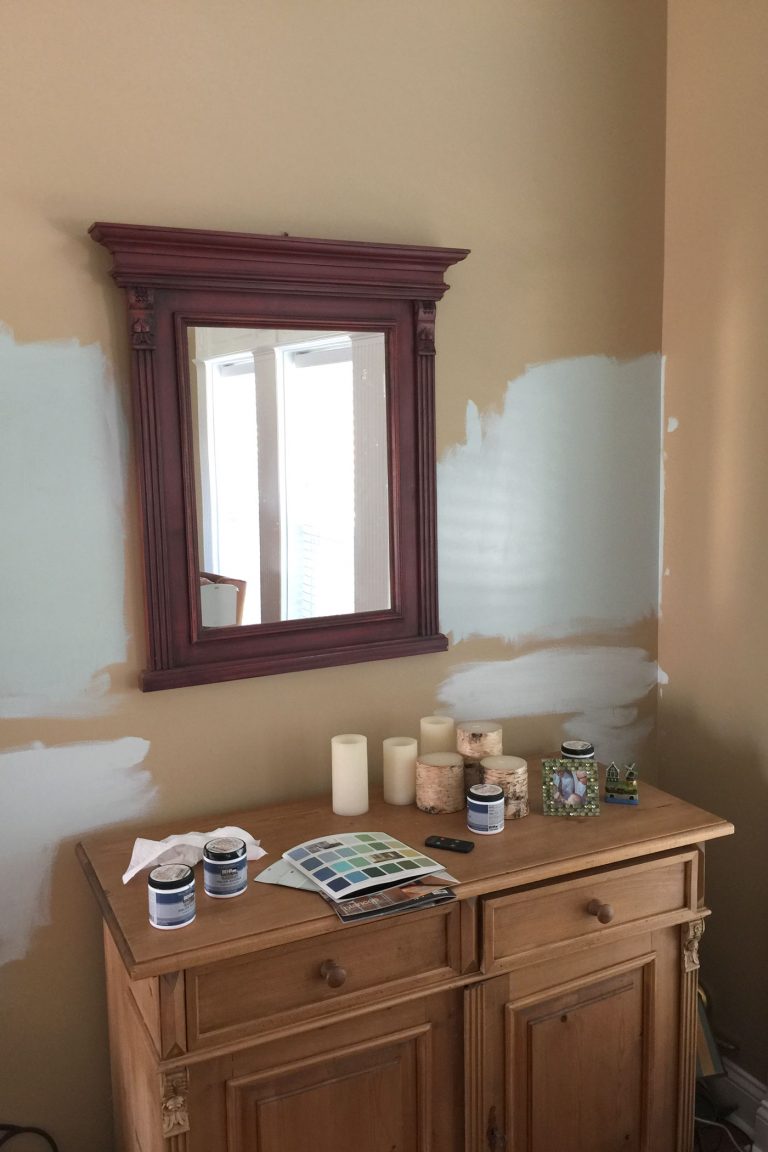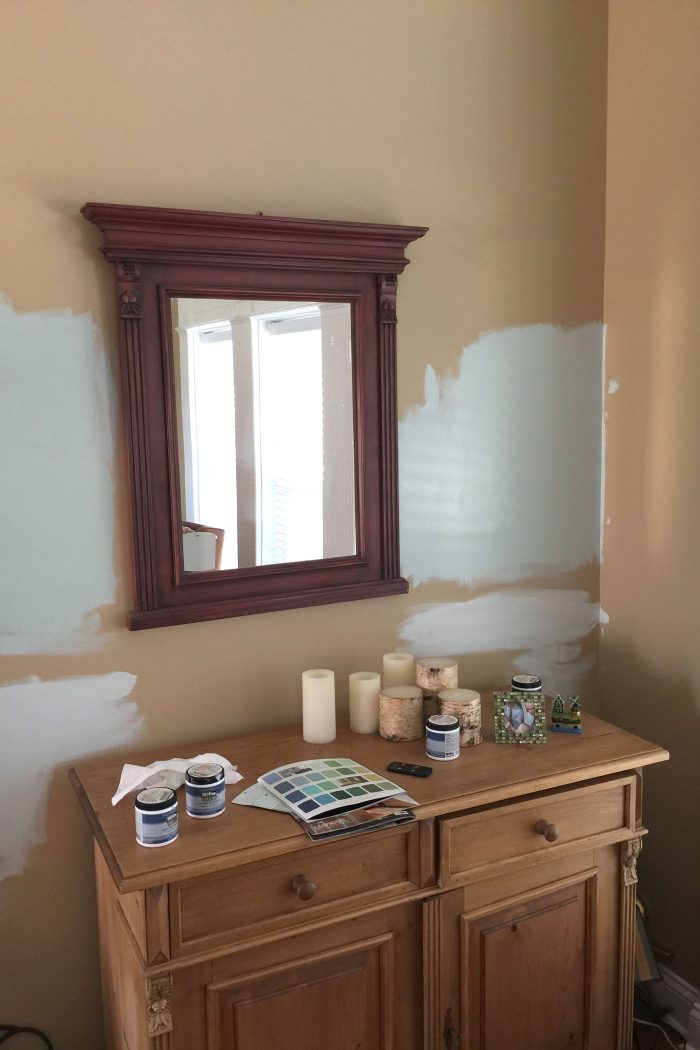 I then went to Home Depot and bought sample sizes of 4 of the colors and painted them on the wall.   After a day or two of staring at the wall we finally settled on Serene Journey.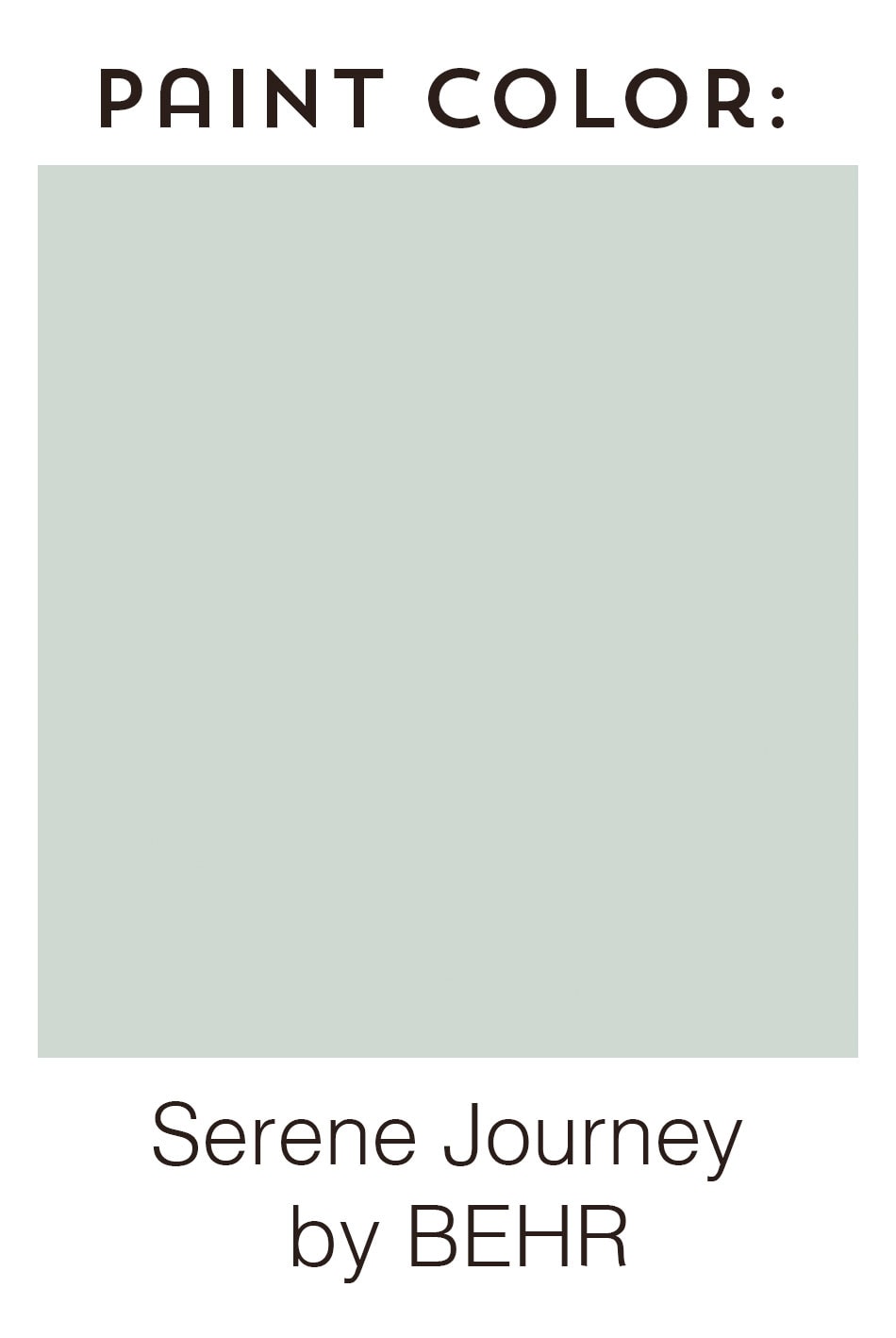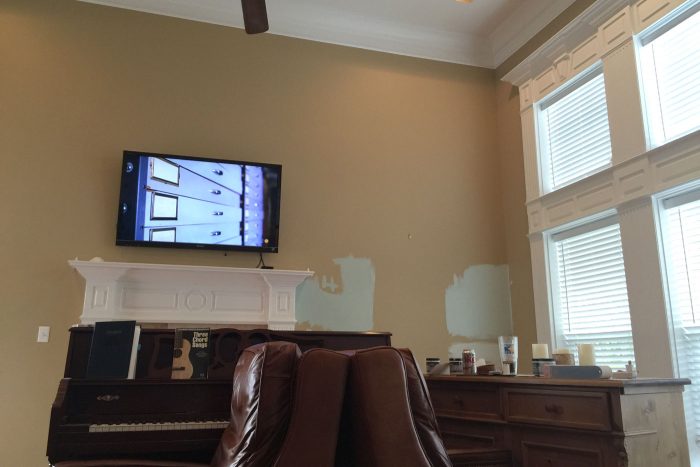 Next up we had to take everything out of the room (the t.v. was the last to go), and prep for painting.  Boy did we have a lot of dust and cob webs! It's amazing what builds up in 8 years time.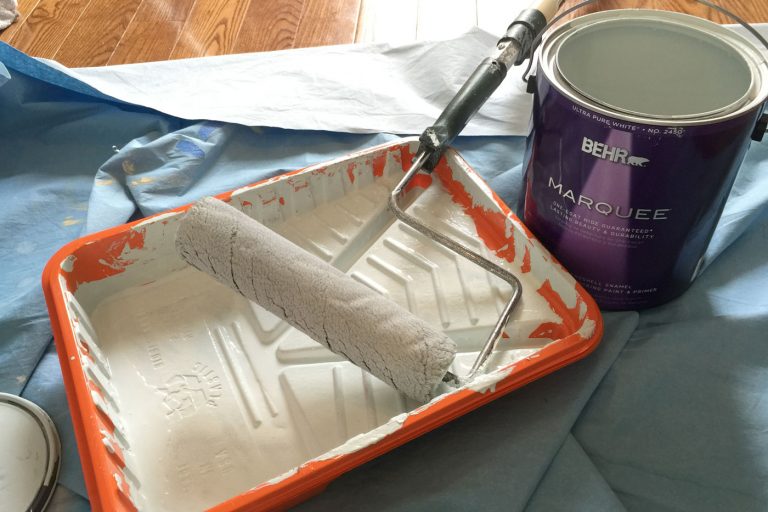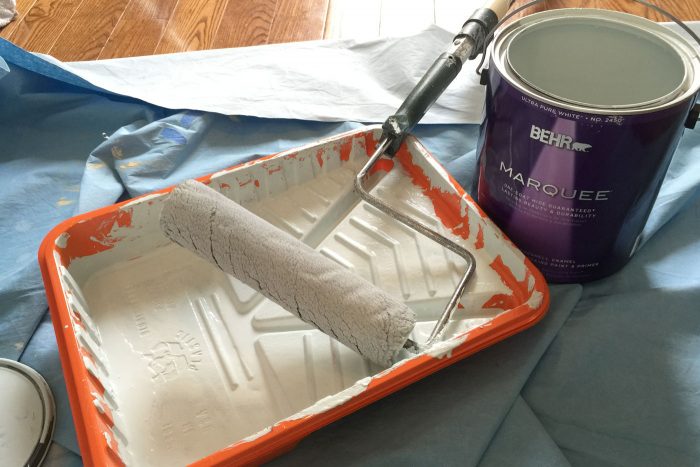 We used BEHR MARQUEE Interior Paint & Primer. It's paint and primer in one. It ended up taking about 1 ½ – 2 coats to cover the dark tan (just a note, since Serene Journey is not a MARQUEE color one coat coverage is not guaranteed with it).  In addition to the great coverage my husband (the painter in the family) also liked how little it splattered as he rolled it on the walls.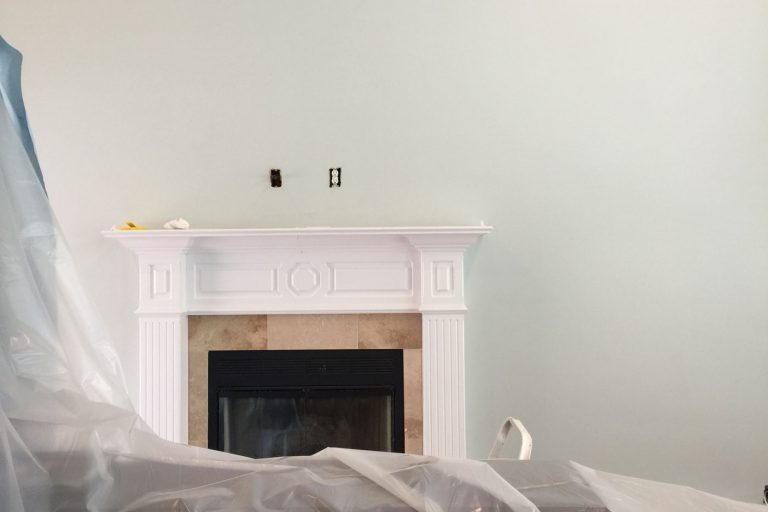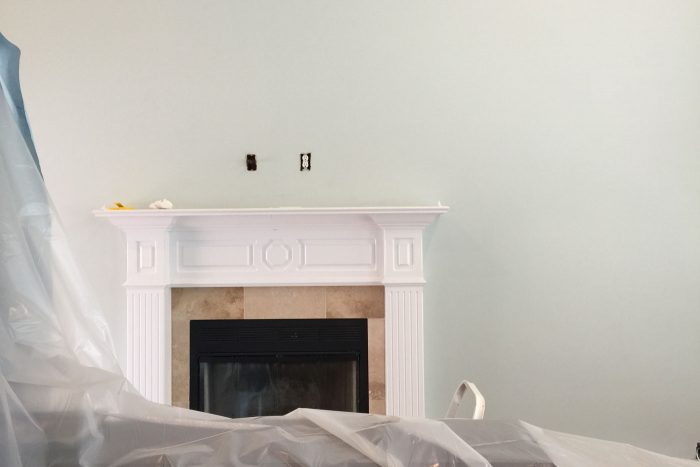 After a long weekend the room was painted and ready to be put back together.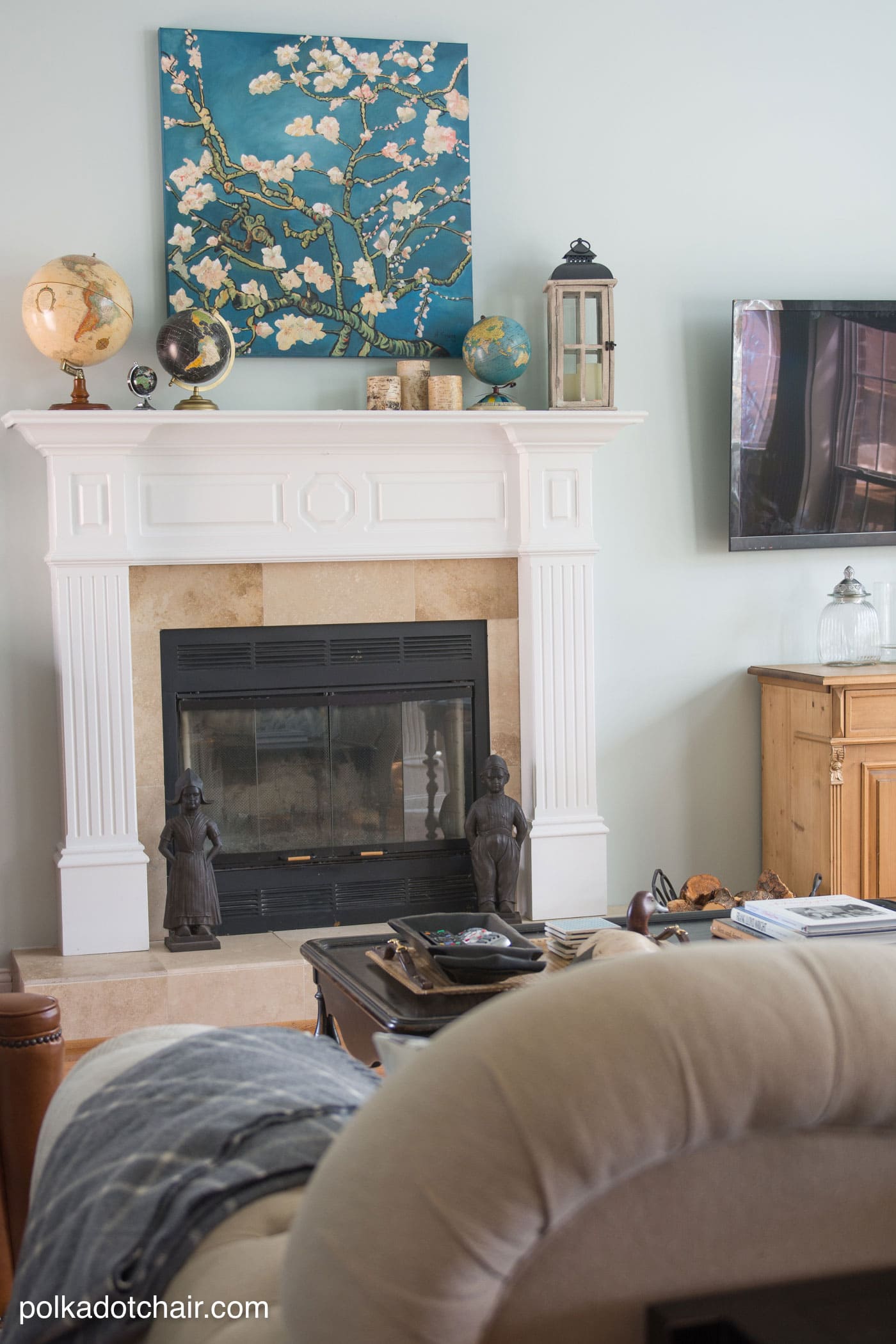 I decided that the TV was NOT going back over the fireplace and we hung it next to it instead. I'm THRILLED with the change, my husband just grunts and says "whatever" when I ask him if he likes it, which I think is code for "no"…   Originally I wanted to put a mirror above the fireplace but no one liked that you could see the dirty dishes in the kitchen sink reflected back in the mirror, so it was quickly vetoed.
I finally settled on moving a piece of artwork from our bedroom. It's a "study" that I did in art class years ago and I like the pop that it adds to the room.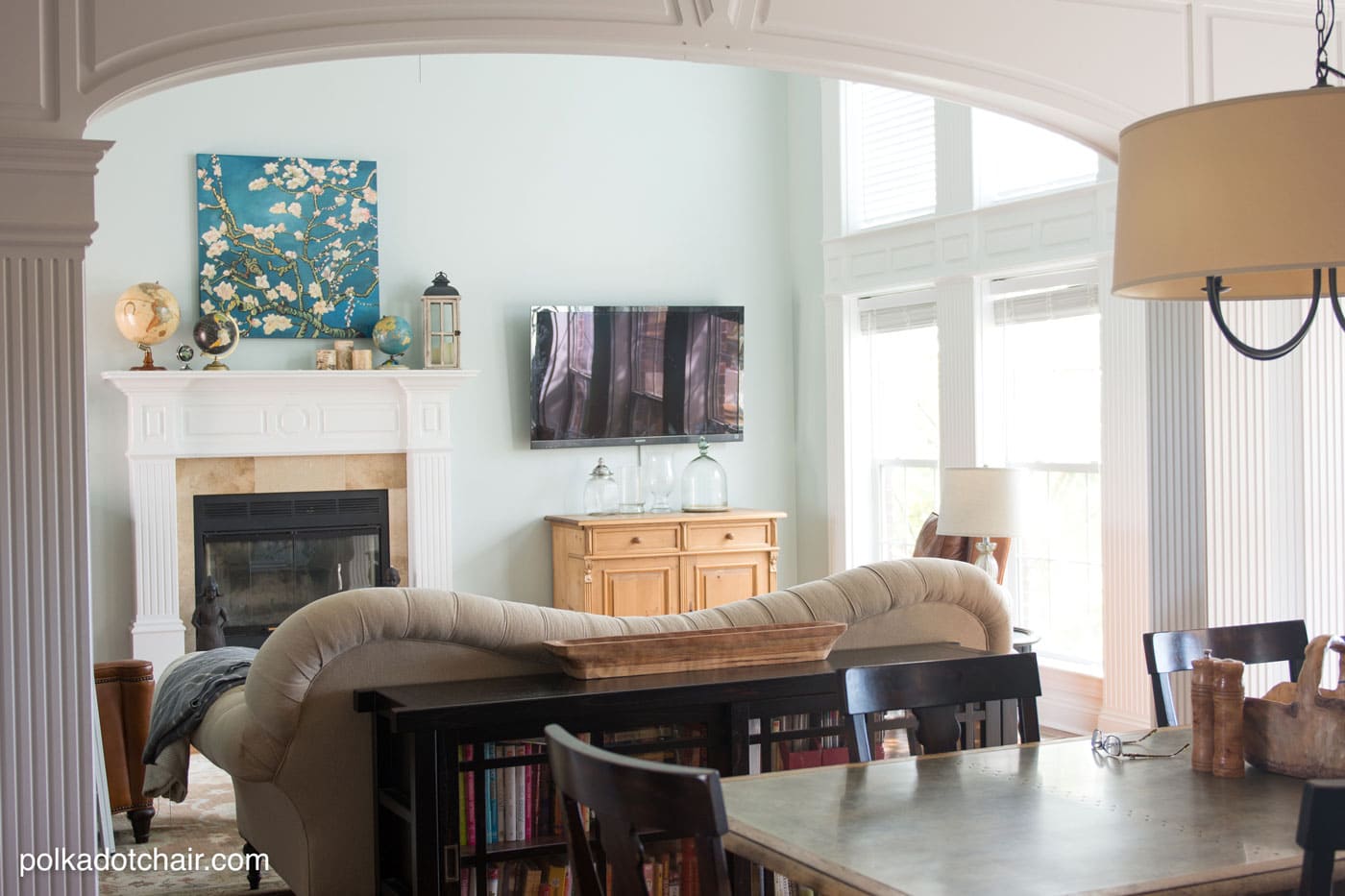 You can see our family room from the Kitchen and I love that now when I glance in there it is bright.  There is a wall of windows on one side and the blue color makes it feel like the sky is coming right into the room.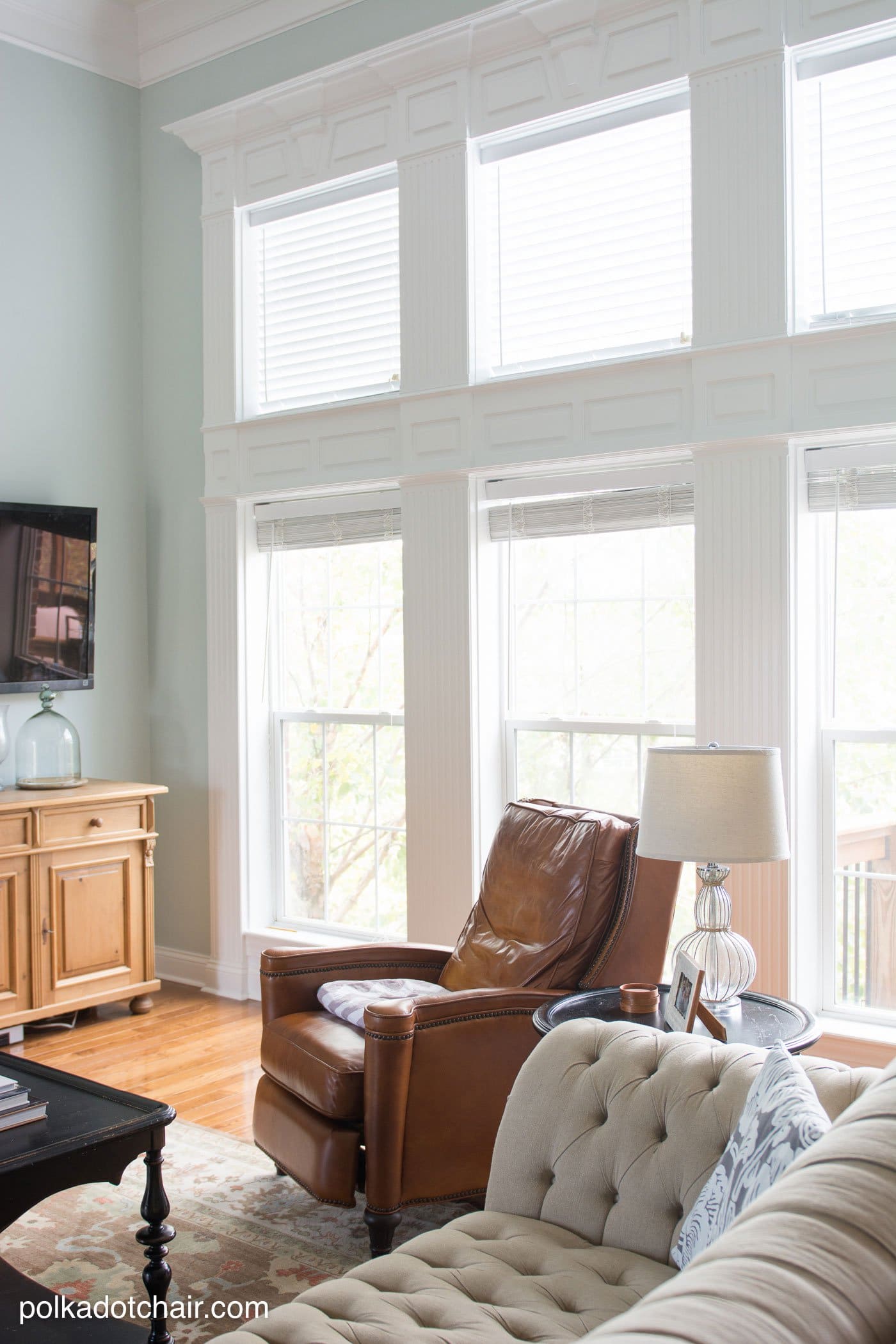 Here are some more shots of the finished room: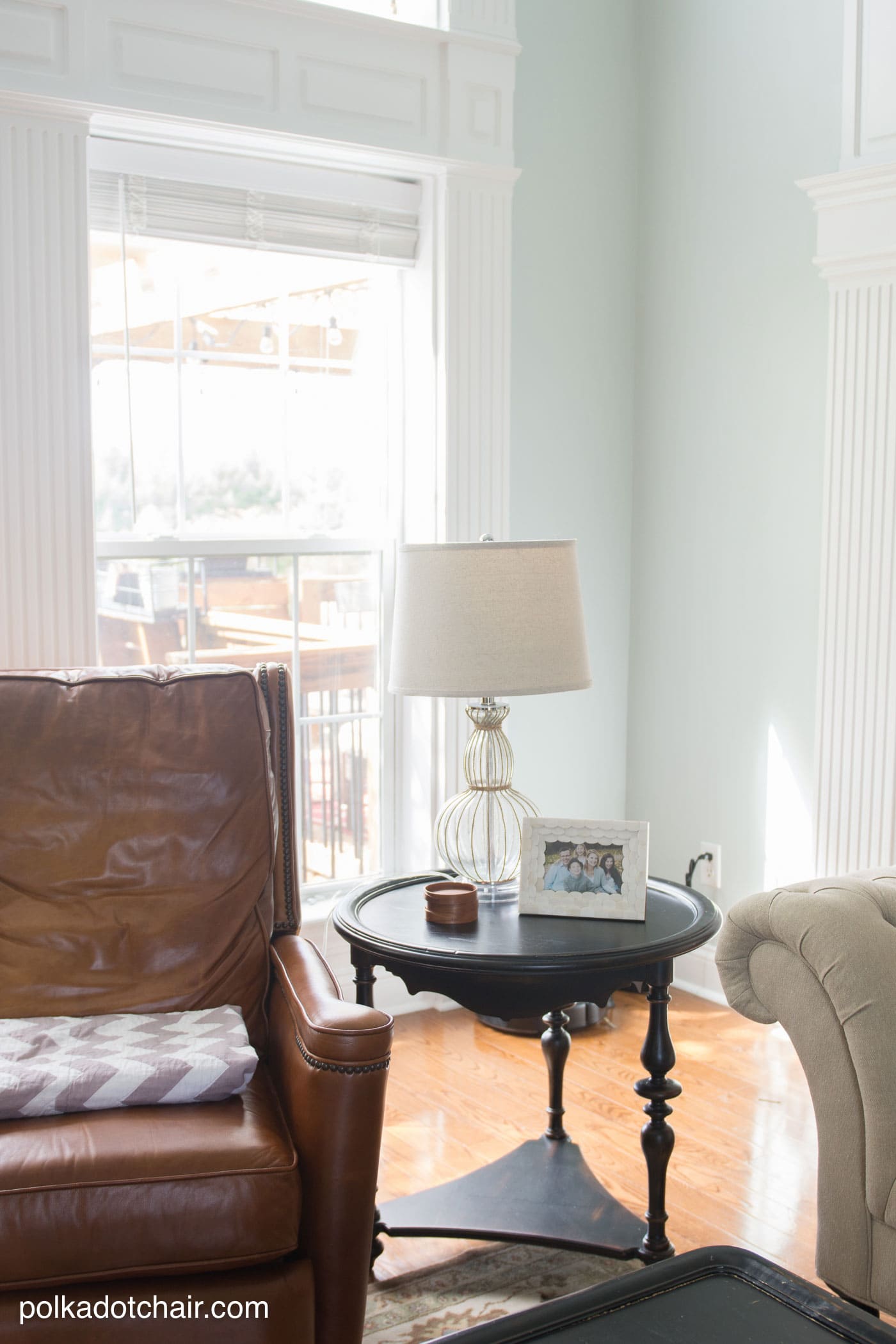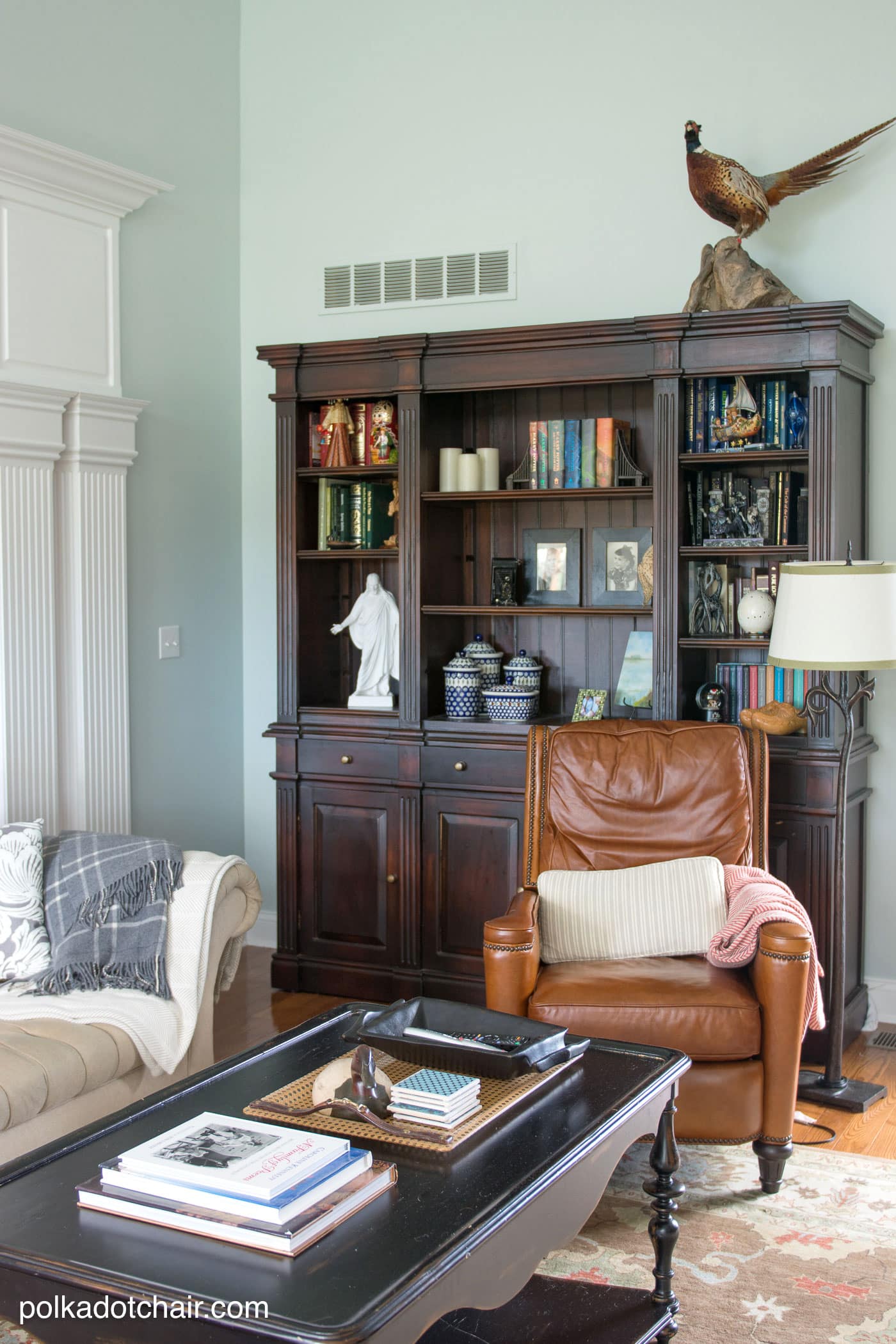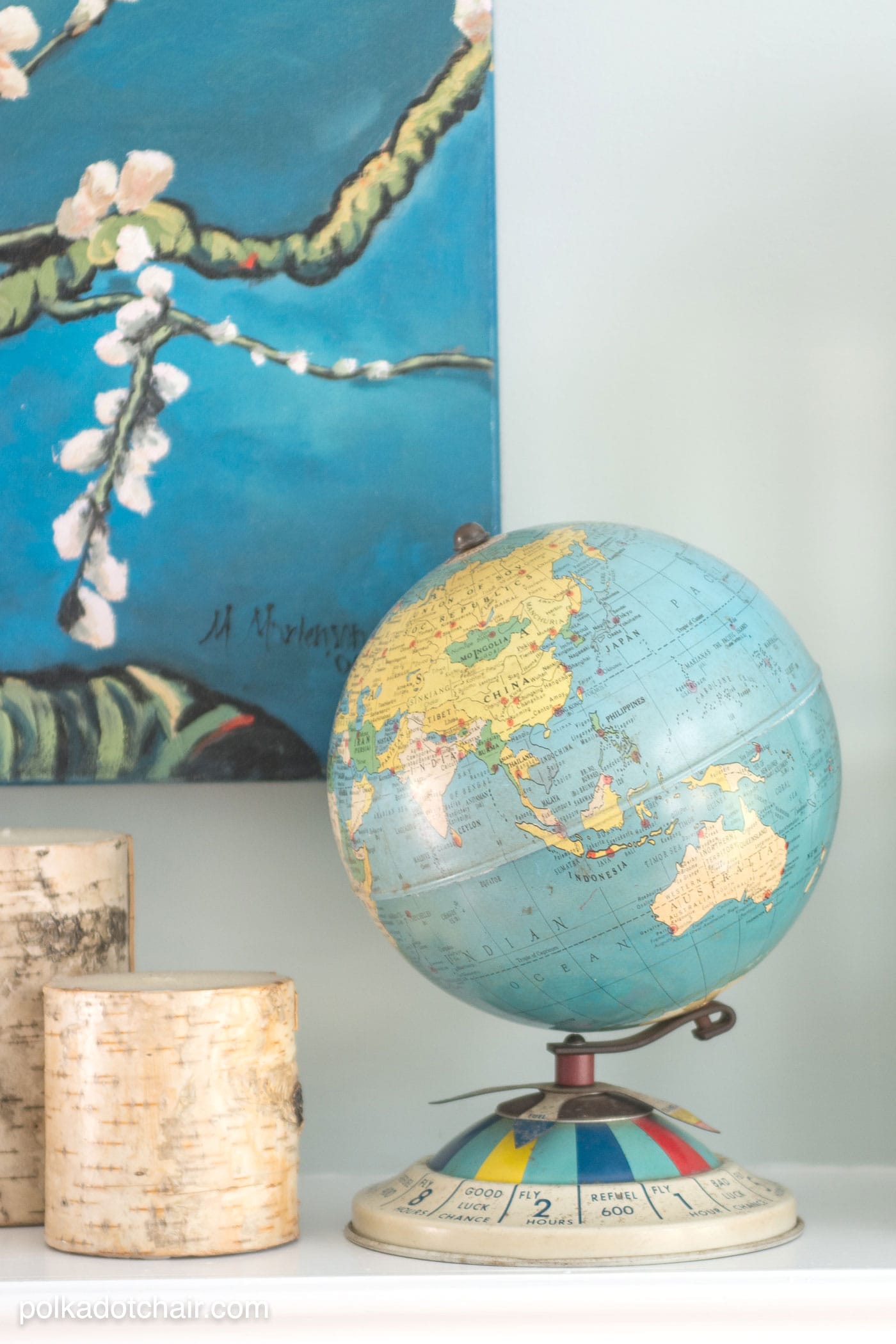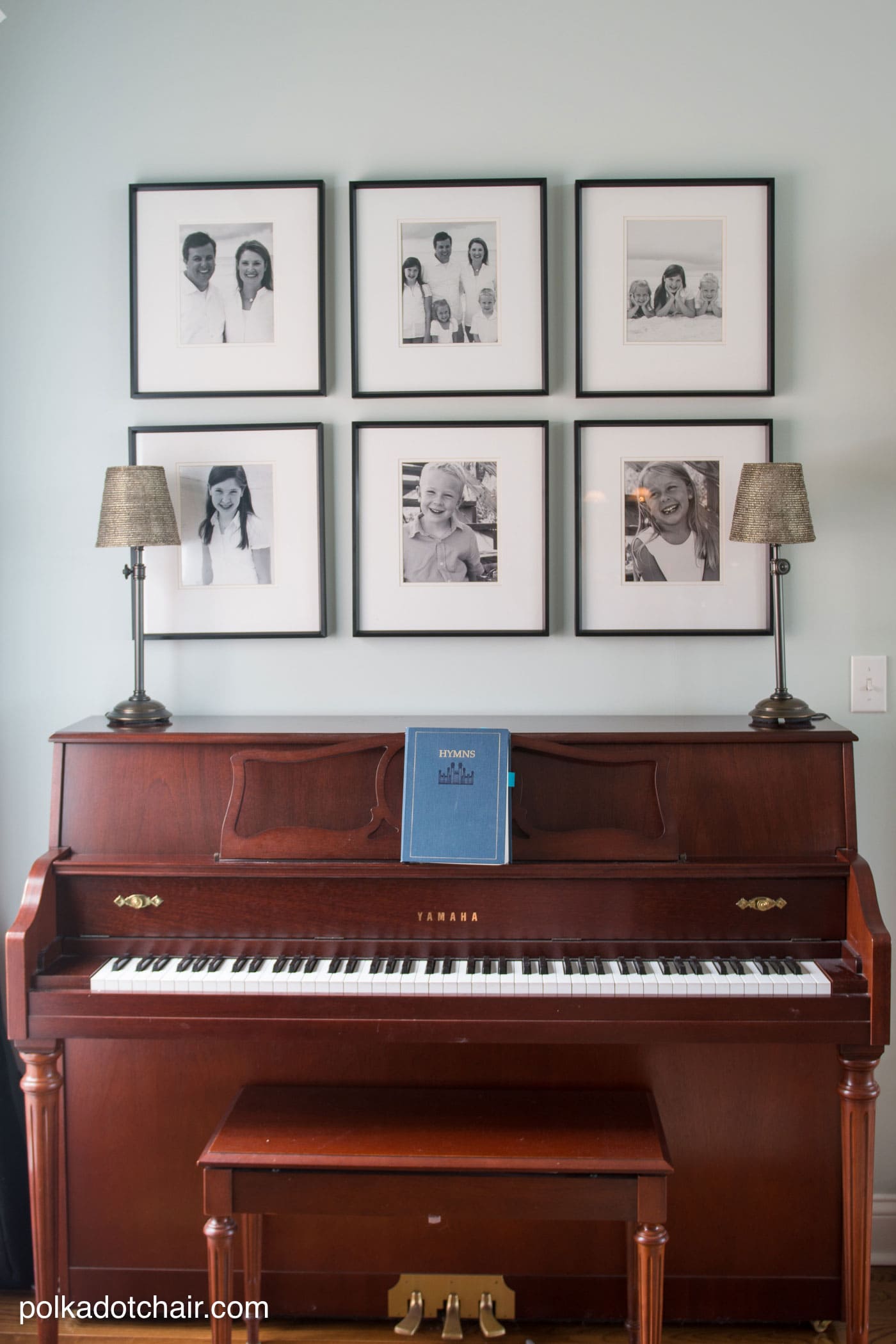 The sofa in the room is in need of a little bit of "love" and I've picked out some fabrics to make some new throw pillows to coordinate with the new look of the room. I'll be sure to share with you a tutorial on how to sew sofa pillows when I get them done.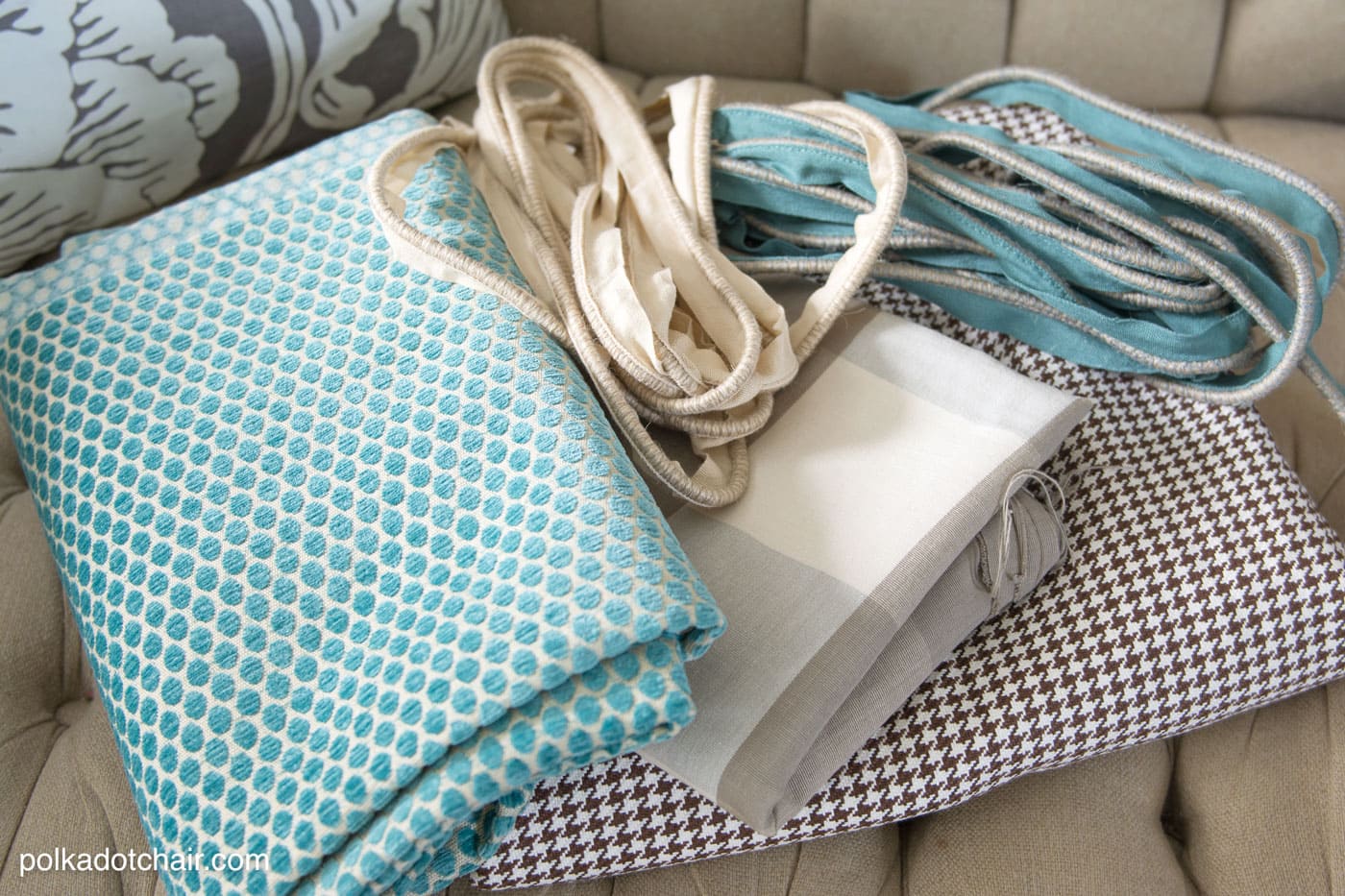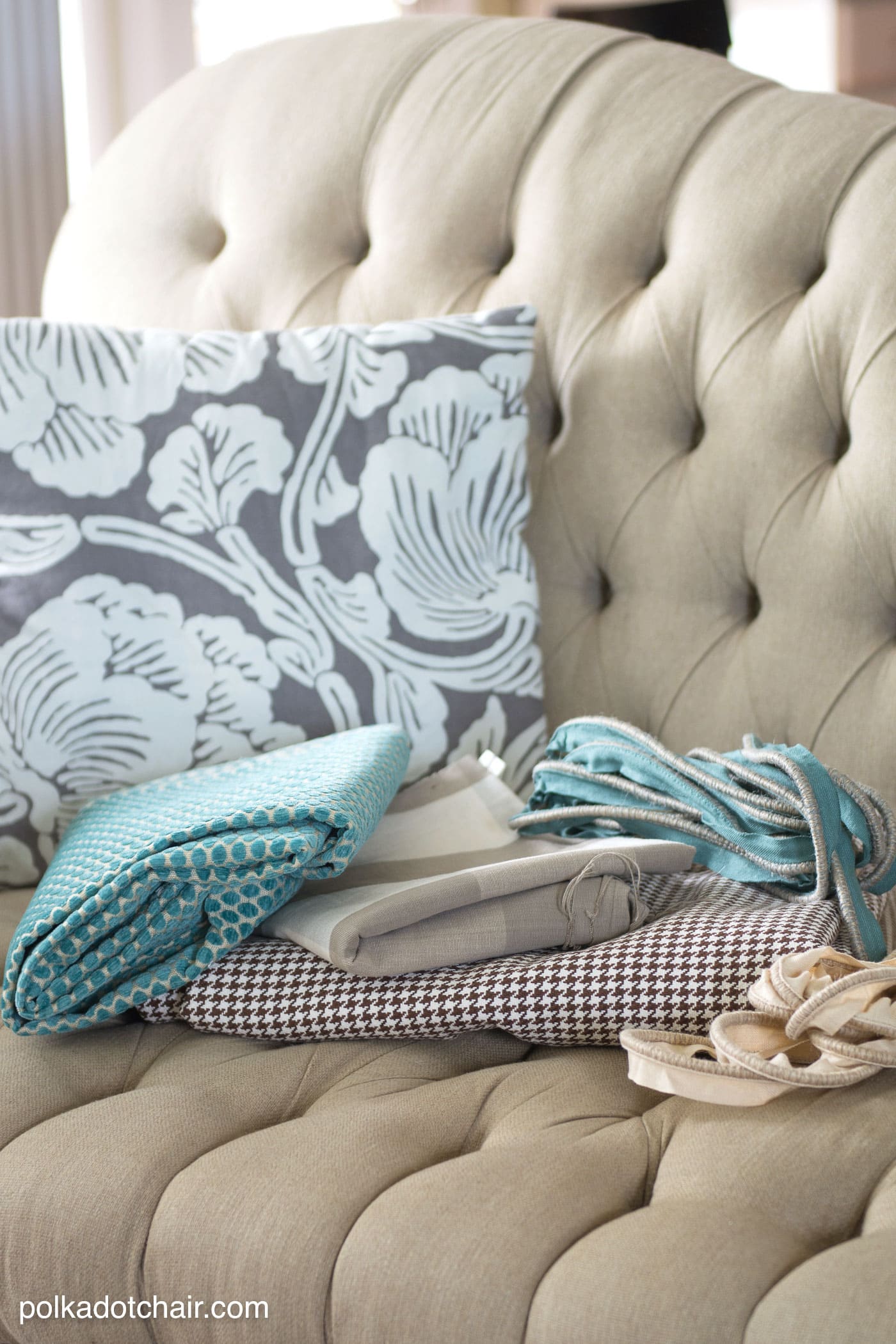 One room painted, about 5 more to go… I guess we all know what I'll be doing all winter long 🙂
This post is brought to you by BEHR. Color that's True to Hue. If you feel it, you can find it. Visit True to Hue.
Behr sponsored this blog post. The opinions and text are all mine