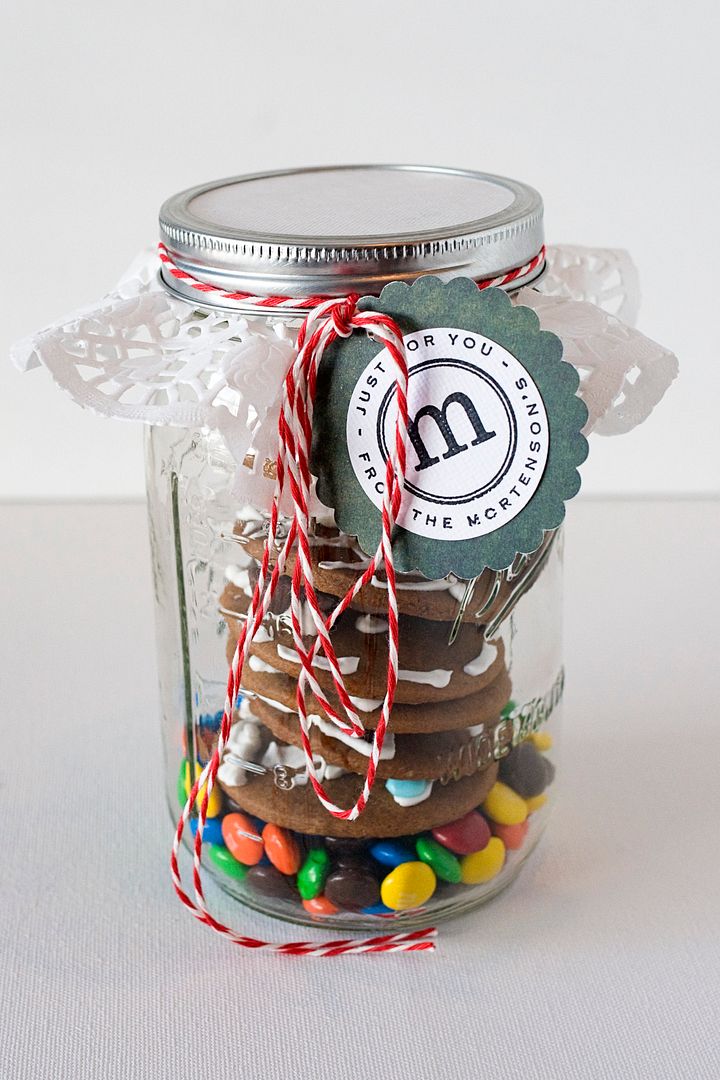 I feel like ever since December 1st I've been running a marathon.  I was sitting down to blog today and I can't even remember what I've shared with you guys and what I haven't! I feel like I've been sewing and crafting non stop all month, and even for someone who LOVES it, got to be a bit much.
I know it's after Christmas but I thought I'd share with you our neighbor treats this year.  We decorated round gingerbread cookies then packaged them up in mason jars.  I used a doily for the top and some bakers twine.  I had the stamp made a few years ago, and it has really come in handy!!
My 16 year old daughter decorated all of the cookies for us.. she drew such cute faces on them and each one was unique. To keep the cookies from sliding around too much in the jars, we put a layer of m&m's in the bottom.