I'm sharing with you a simple trick to change up the look of a zip pouch sewing pattern! If you like this project then you may also like this tutorial for an Embellished Zip Pouch.
I took one zip pouch sewing pattern and made 3 minor modifications to make 3 completely different pouches! I had so much fun just sitting at my sewing table last night dreaming up different ways to use the fabric prints together.
I've said before that I love making zip pouches (I'm sure you've seen enough of them posted here over the years). I think I like making them so much since they are so simple to make and how easy they are to customize. After you make a few of them you won't even need to use a pattern anymore! All you're doing is dealing with rectangles, if you keep everything the same size, and check the length of your zipper, then you can make these pouches any size that you want!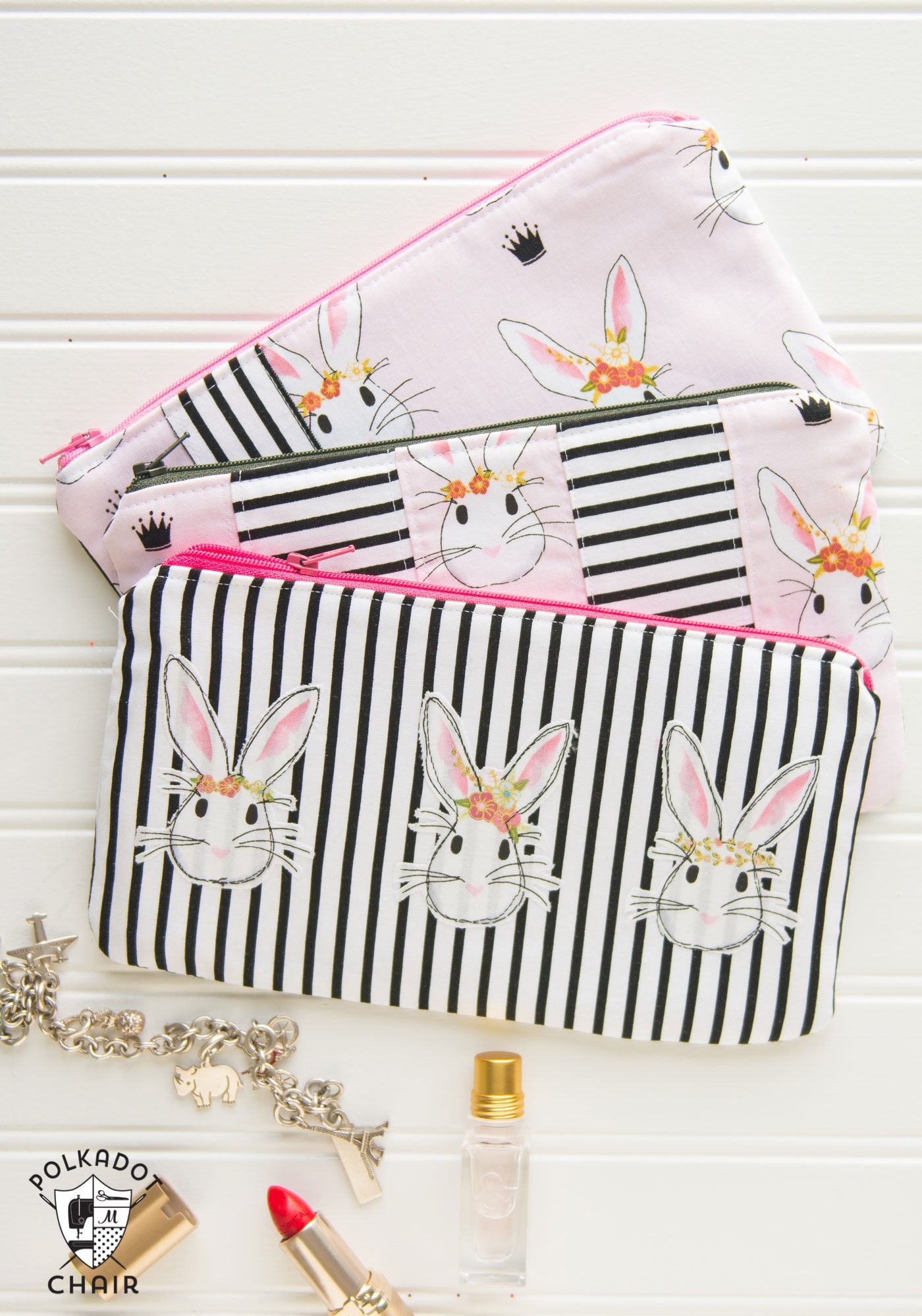 The pouches are sewn with my Wonderland line of fabric!  I just love those little bunnies and thought it would be fun to find a few different ways to showcase them on a sewing project. I keep finding more and more uses for that black stripe fabric, I think I may have to start hoarding it, I don't ever want to run out!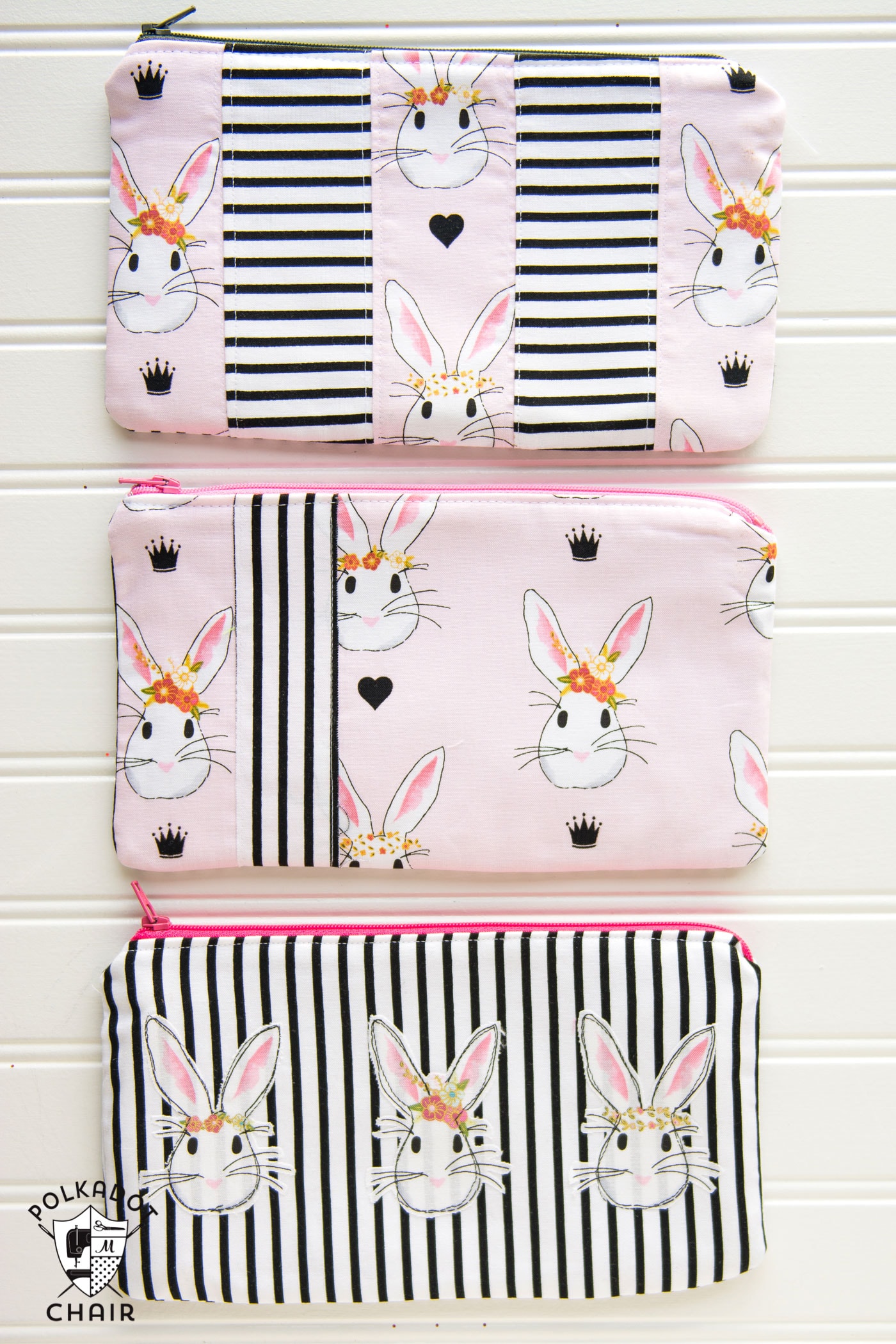 Just hop on over to the Riley Blake Designs blog to get all of the details and the free sewing tutorial!!