Today I'm going to share with you how I made this Flying Geese Zippered pouch and share with you a review of the new book "Simple Simon Guide to Patchwork Quilting".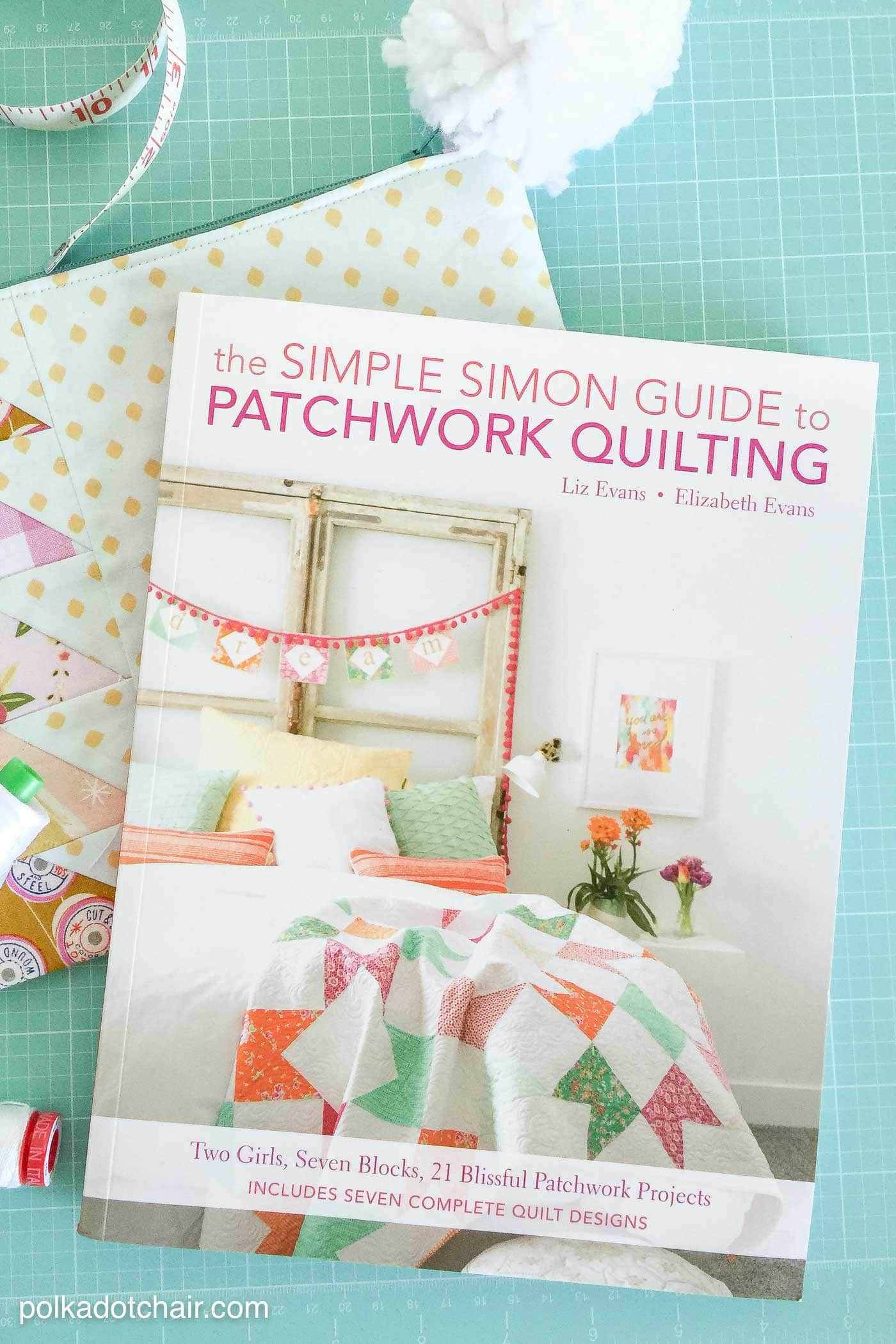 Table of Contents
Many years ago (I'm guessing it was 2009 but I'm not sure), I was on a Skype with some folks over at Riley Blake.  Most of us were participating over the internet but in the office, I spied two cute girls, they introduced themselves as Liz and Elizabeth of Simple Simon & Co. I had heard about these girls and their amazing blogs before and was excited that I might have the chance to get to know them a little bit better.
After a few trips to Utah and a weekend at Fabric Fest in Las Vegas, I feel blessed to call those girls friends.  I try whenever I'm in Utah to carve out some time to spend some time with them. Not only are they great at being a "sounding board" for all of my blog quandaries, but they are also amazing people in real life, and I feel so lucky to know them.
Guide to Patchwork Quilting Book Review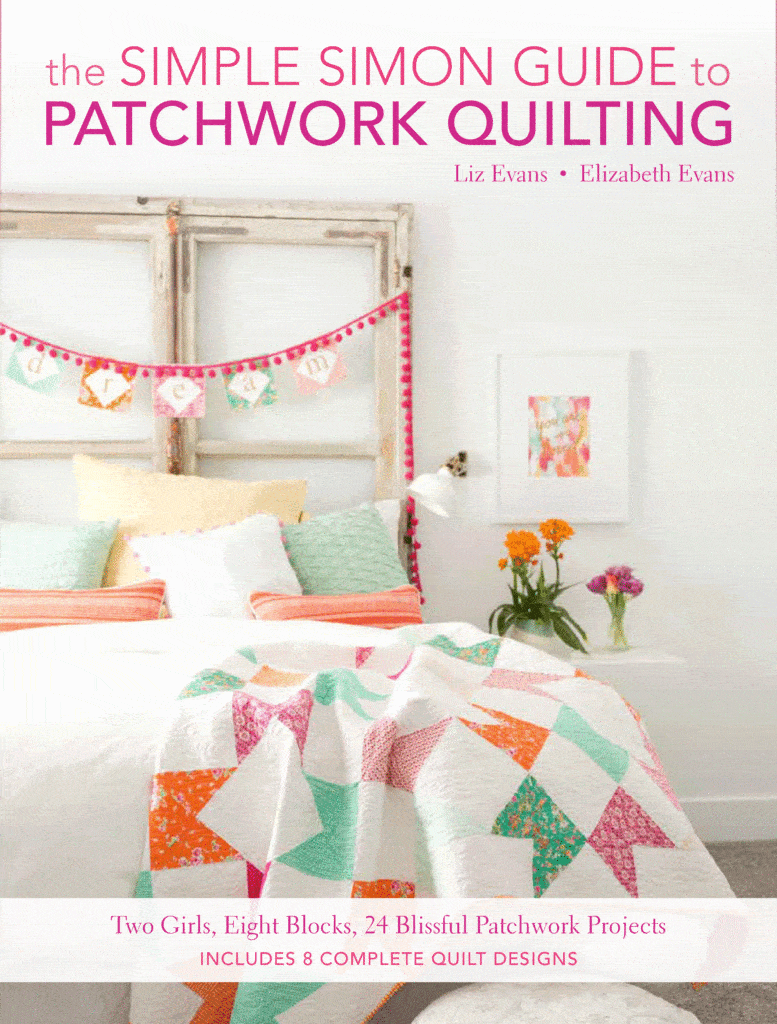 It's been exciting to see the path they have taken over the last 7 years, from bloggers to fabric designers and now authors.  When they asked me to be on their book tour, I said yes immediately (mostly because I REALLY wanted a book, I love their style).
Their new book the Simple Simon Guide to Patchwork Quilting, is a fantastic book that features not only instructions for quilts and quilt blocks but also other patchwork projects, The book is broken down into chapters. Each chapter features instructions to construct a quilt block, a quilt and extra project made from that same block.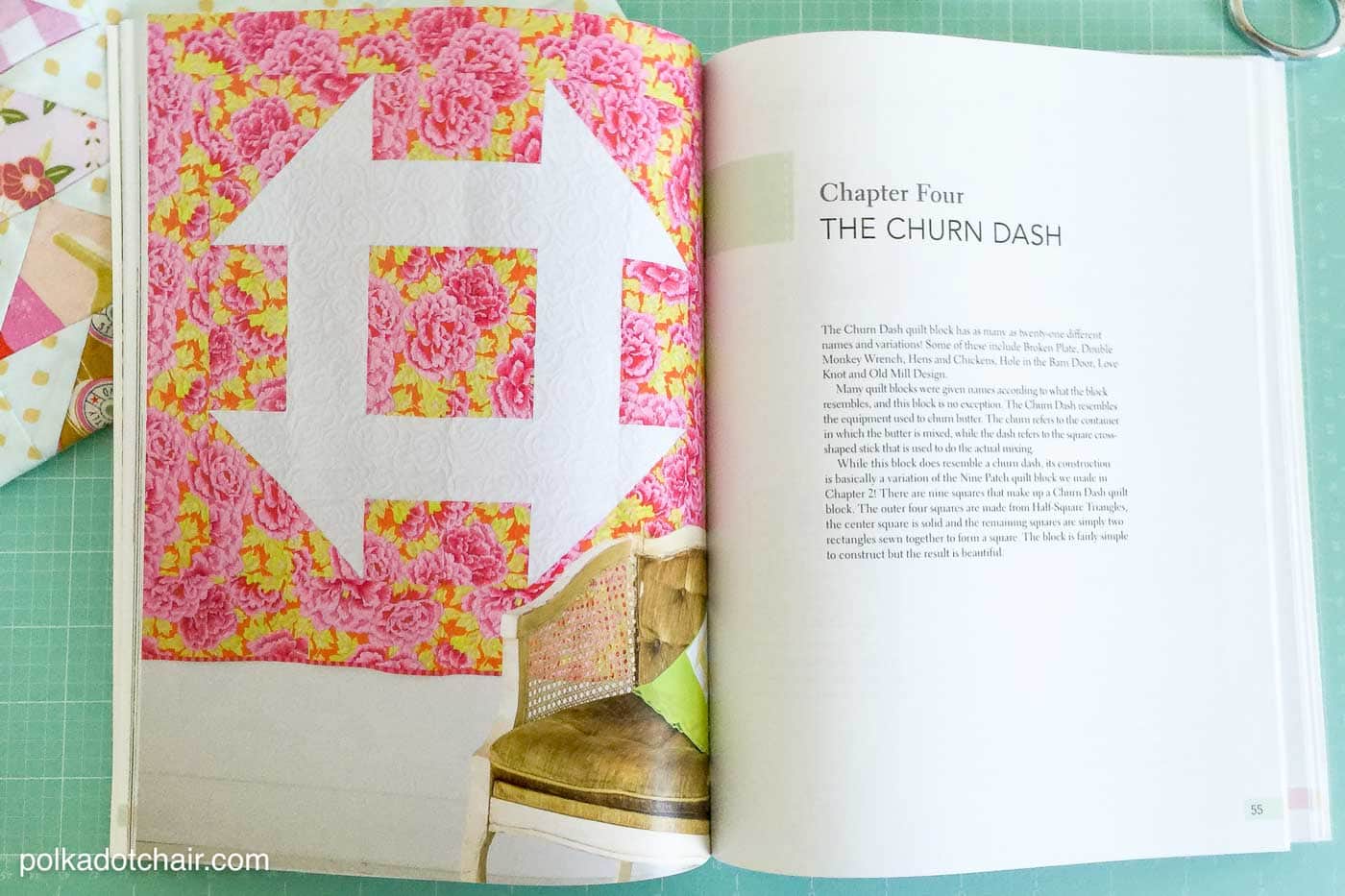 There are chapters covering Churn Dash Blocks, Flying Geese Blocks, 9 Patch Blocks and many more. They cover a bit about the history of the block (incase you ever wondered where all of these quilt names came from) and clear instructions to make each block.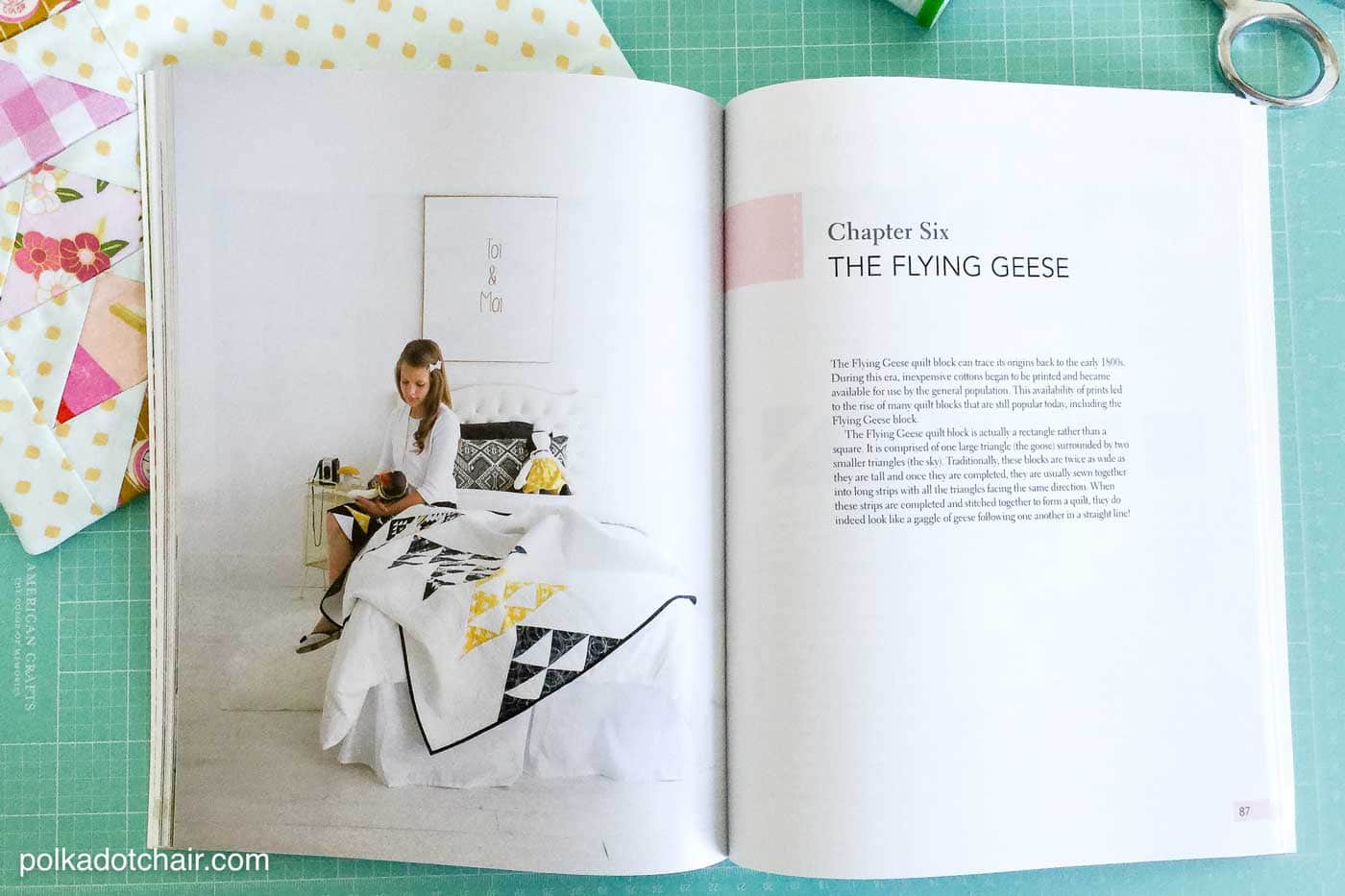 How to Make the Flying Geese Zip Pouch
I saw the chapter on Flying Geese and decided to try my hand at making a block. I've never really made flying geese before and thought it would be a fun project. I chose to make the Flying Geese zippered pouch, because, well… I may have a small addiction to zippered pouches (they are just so DANG useful).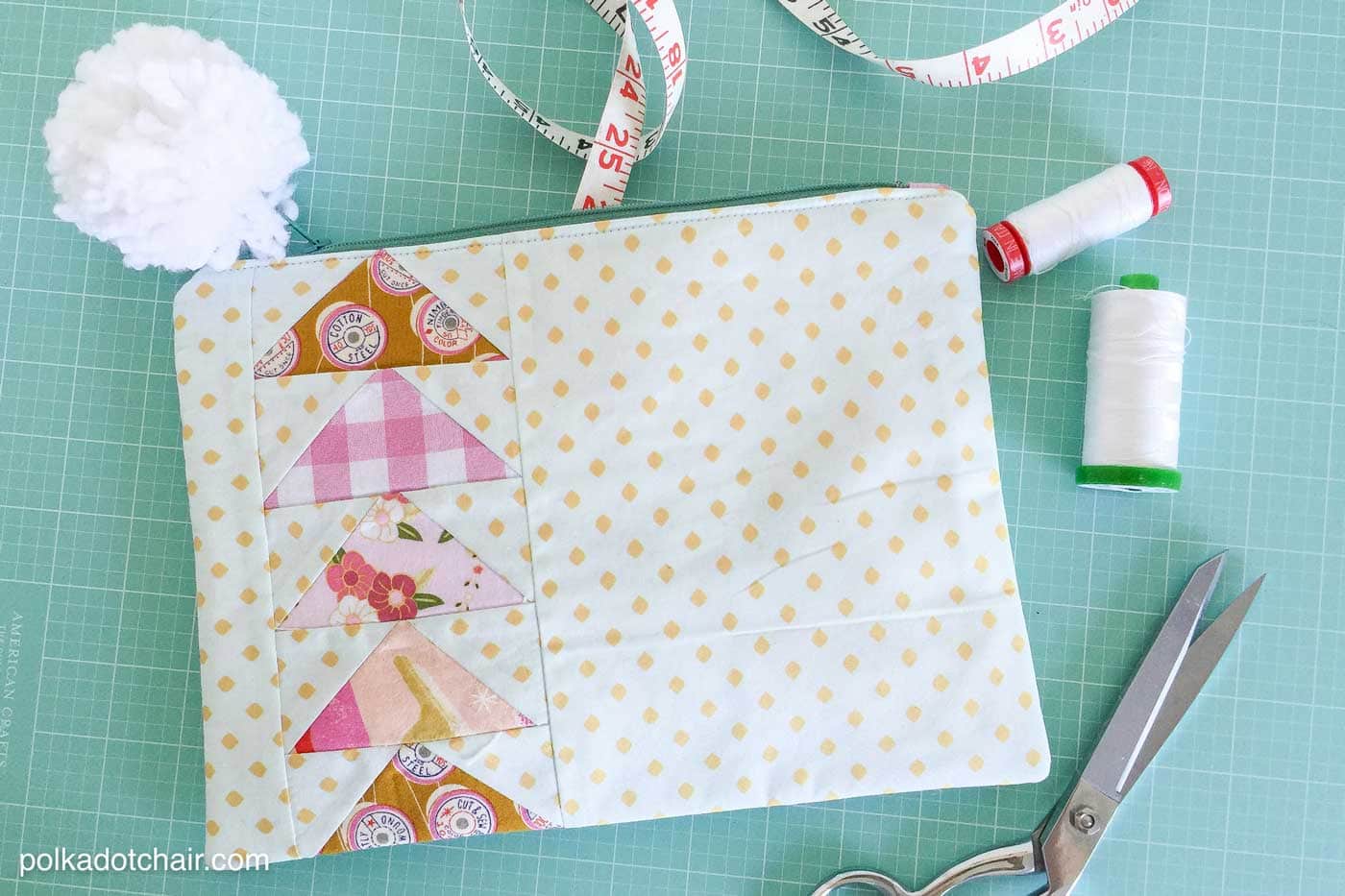 I chose to make my pouch out of some Cotton + Steel fabric that I picked up at Market, along with a bit of my Wonderland line and some Art Gallery fabric I've had for a few years.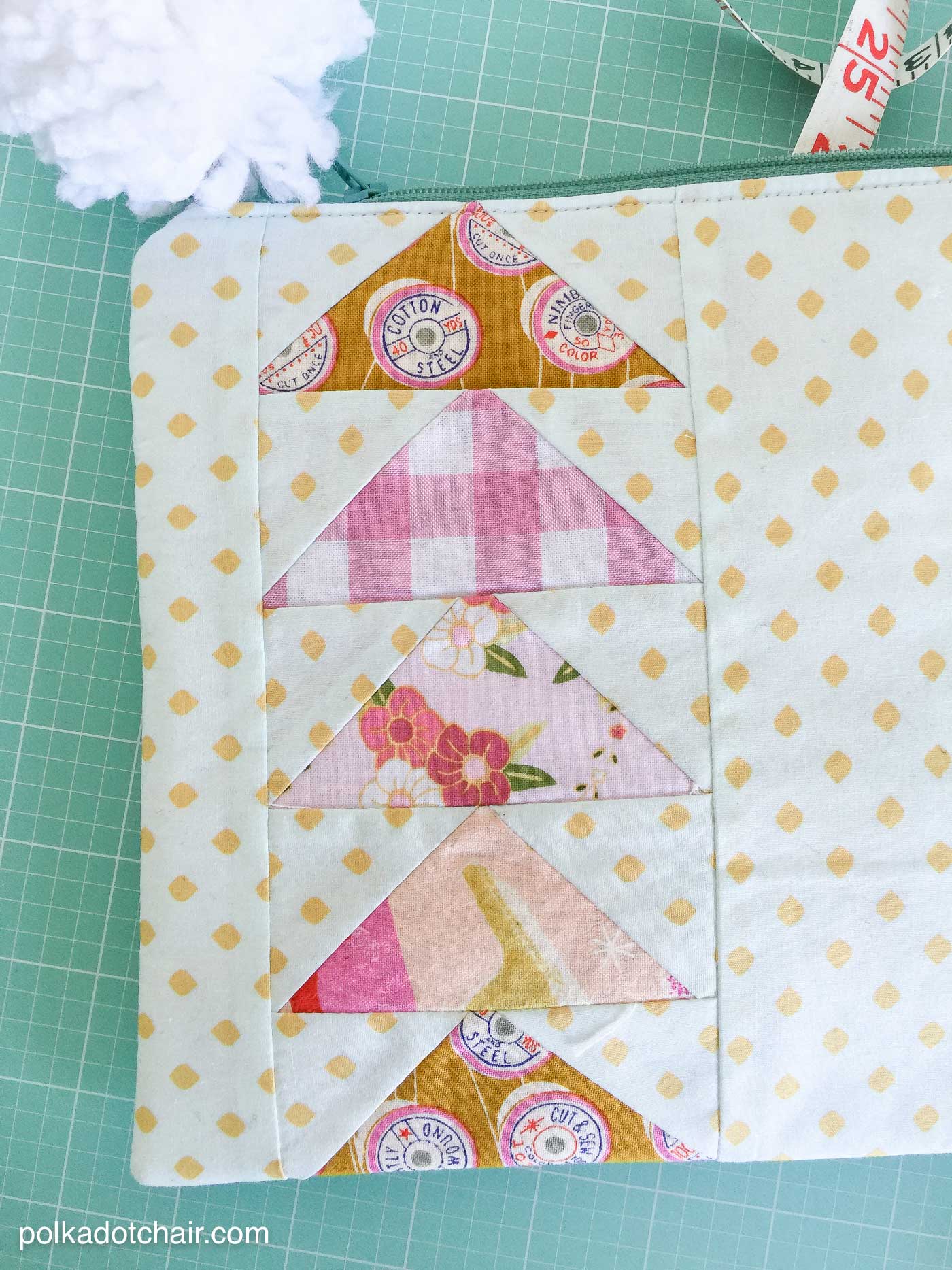 The instructions were clear and easy to follow and I love how my pouch turned out. I'm going to use it to stow some "on the go" sewing supplies to use on road trips this summer.
Here you can see the fabulous flying geese quilt that is featured in that chapter in the book.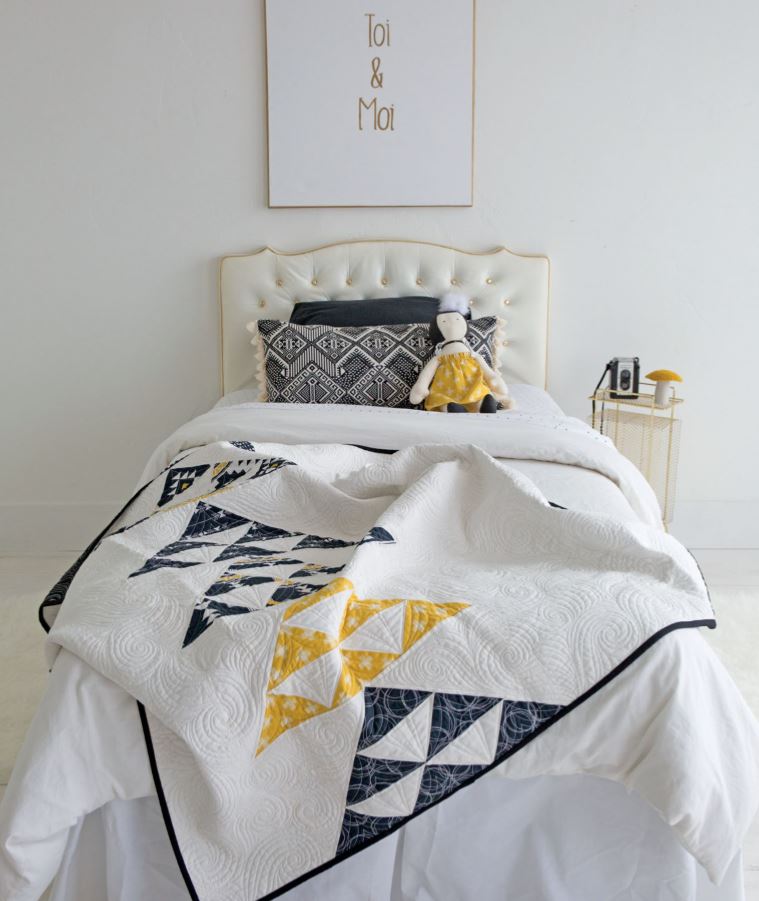 There are a few other projects in the book that I've got my eye on too…
You can grab a copy of the book on Amazon and read more about the Simple Simon girls here (yep, they are BOTH named Elizabeth Evans, it's kind of funny story).