Our Quilt Block of the Month series is beginning to wind down, and this Ohio Star Quilt Block is the second to last block in the series. Next month I'll share the final block, then in September we will get to talk about stitching all the blocks together into a finished quilt!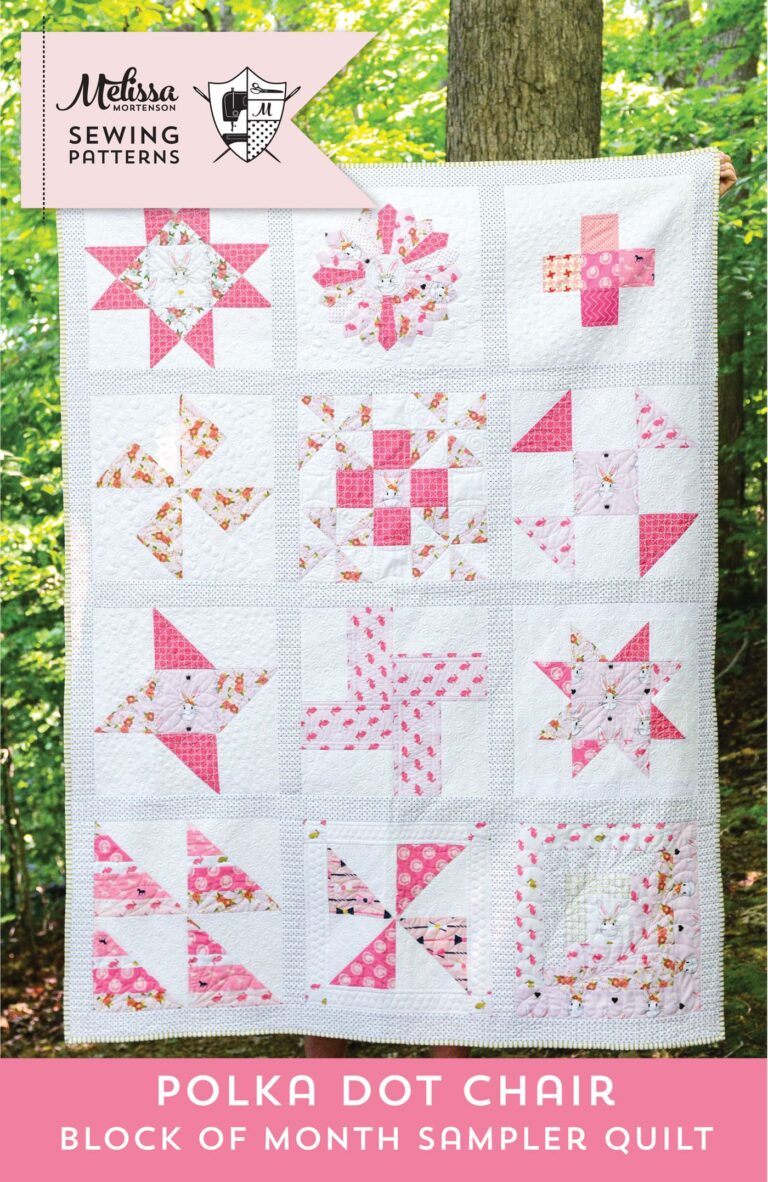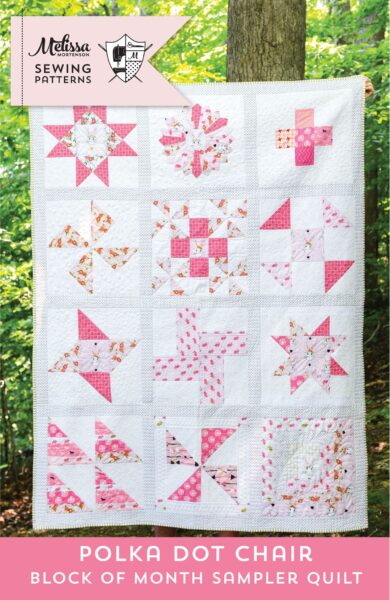 UPDATE: You can now purchase a PDF with ALL of the block instructions for each month in one place!! Click here to PURCHASE
If you're playing along be sure to share your finished blocks on social media with the hashtag #PolkaDotChairBlocks (if you have a private IG account, hashtags won't work for you, so share it to my Facebook instead) , I'm on Instagram as @Polkadotchair or you can also share it right to my Facebook Page (you can post a photo over there)
If you missed it be sure to check out this post on Quilt Block Construction Tips.  You can find an index to all the posts in this quilt block series to date by clicking here.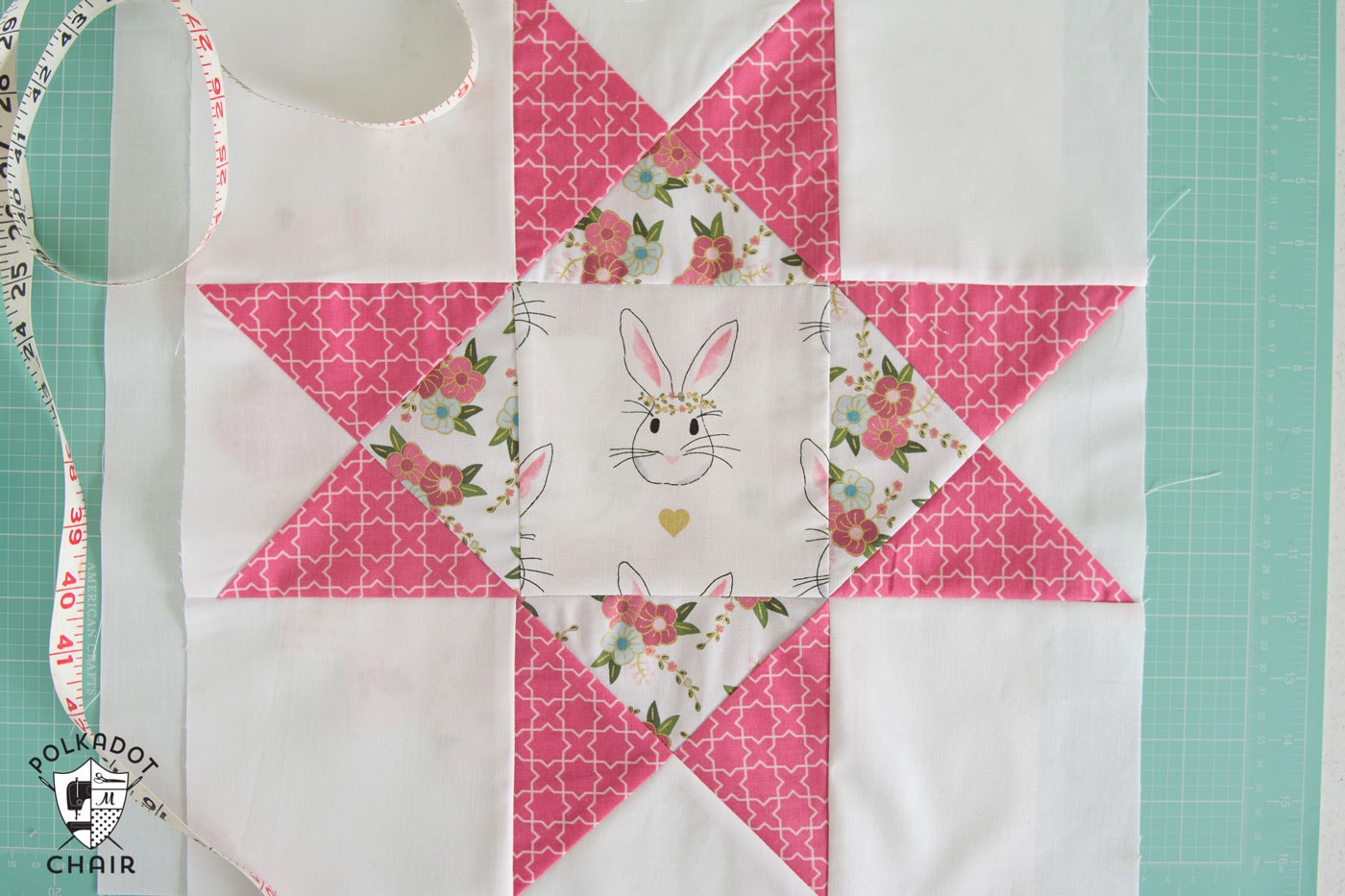 The Ohio Star Quilt Block is a very traditional block and the construction of this one is pretty straight forward.  In months past we've created Half Square Triangles (HST) for our blocks, this month we are creating Quarter Square Triangles (QST). Once you get the quarter square triangles made the rest of the block stitches together in a jiffy.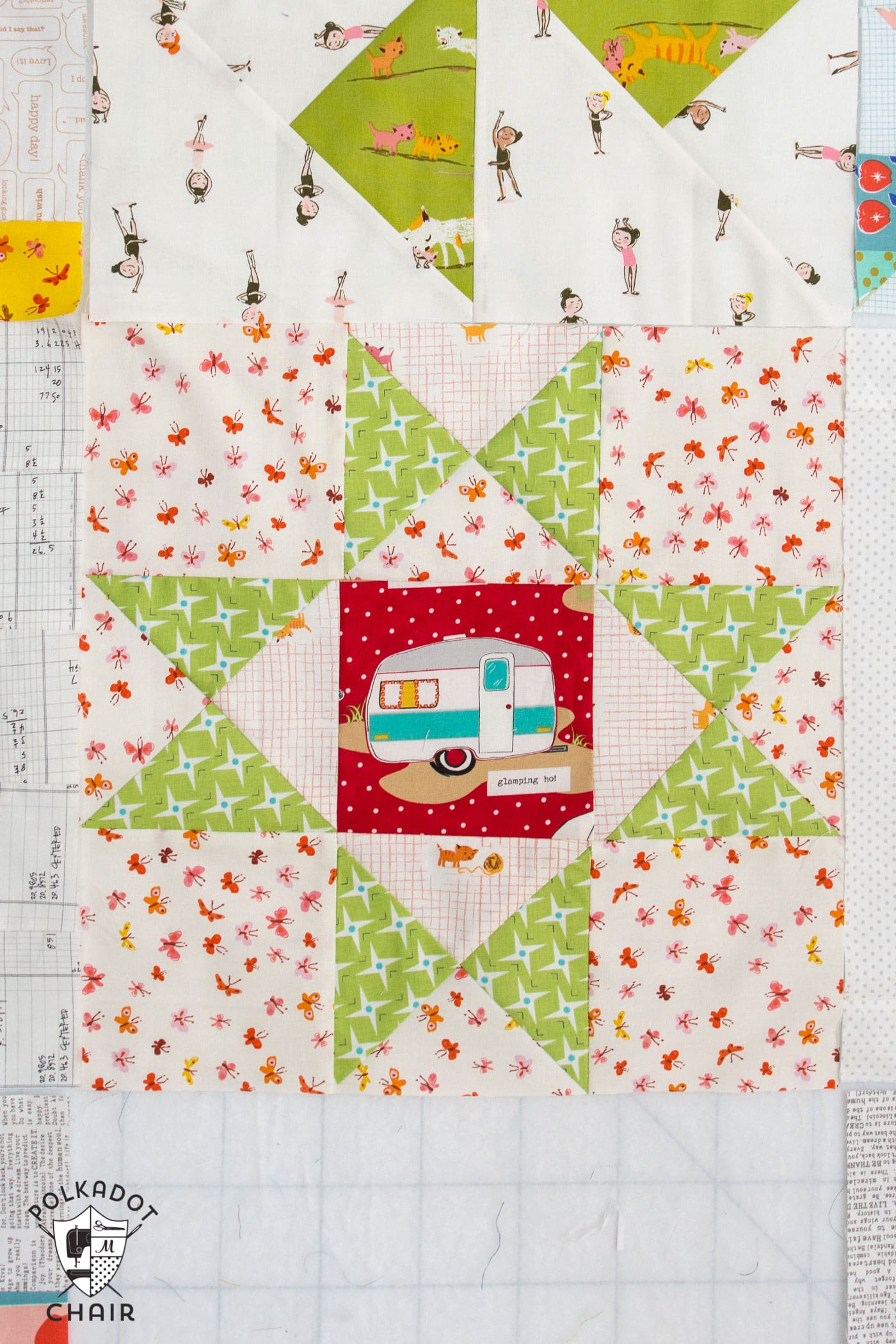 I've been able to spend some time catching up on my blocks. As a reminder for some crazy reason I decided to make 4 quilts for the block of the month series. I've finished one quilt already (the pink one shown in the main photos) but the other 3 quilts are not even close to being done.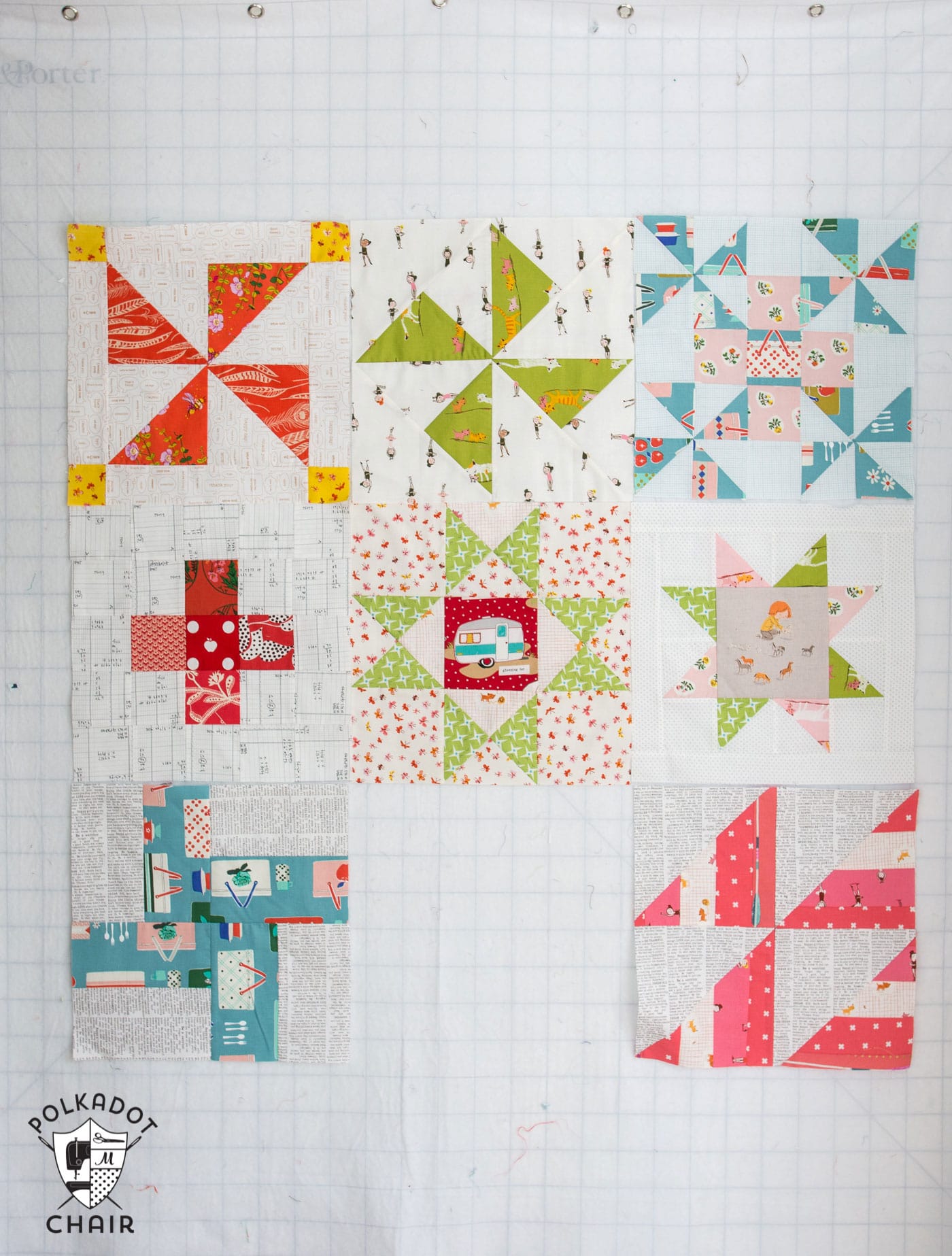 This is the quilt that I have been making with low volume fabrics as the background.  I plan to use in our RV. As you can see, since I've decided that this quilt is going in an RV I started incorporating more "camping" and retro themed fabrics into the blocks.
I still have 3 more blocks to make for this quilt to catch up (plus next months block). I'm waiting for some of the Riley Blake Welcome to Utah fabric that I ordered to arrive before I tackle the last few blocks.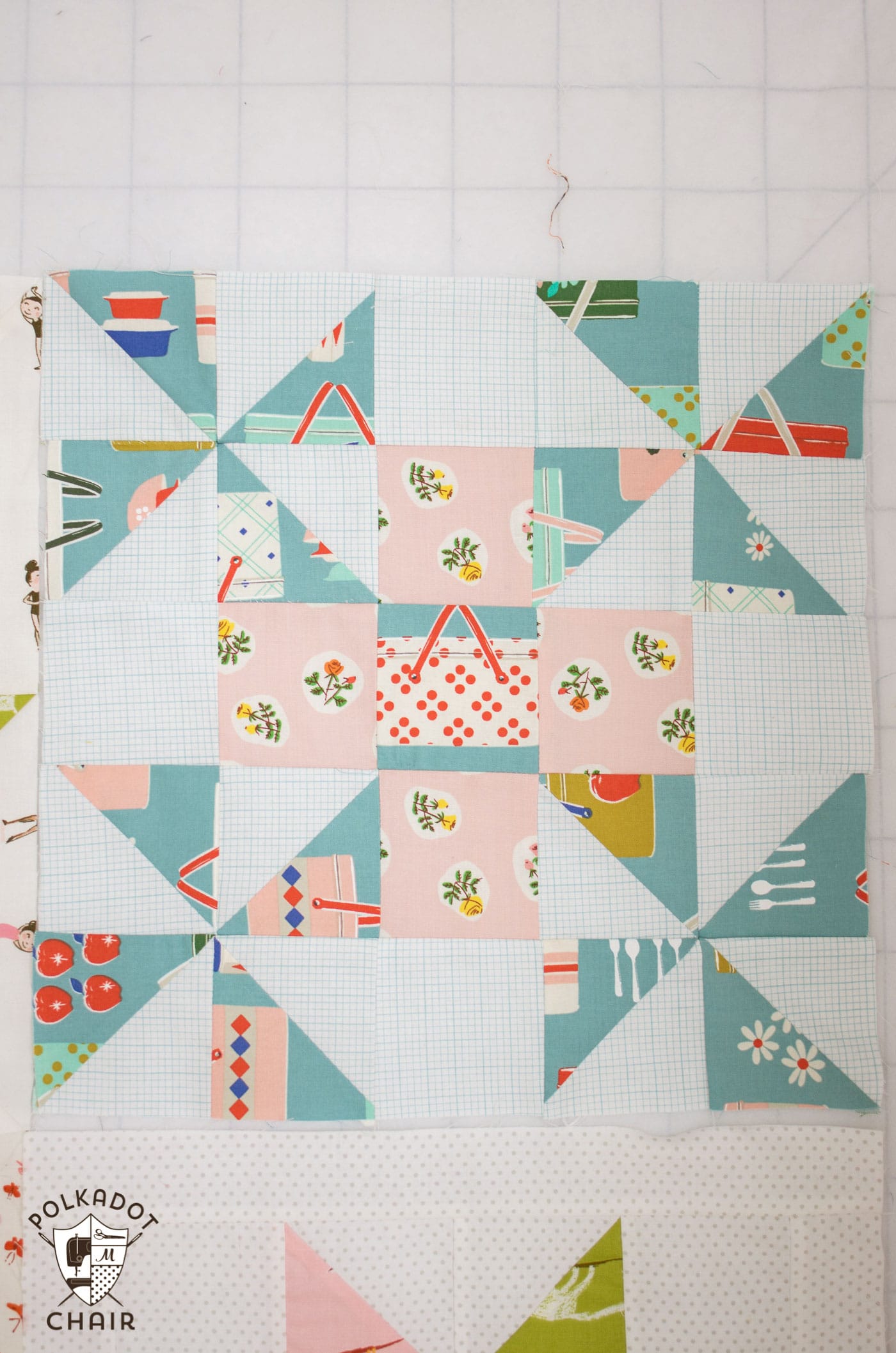 I did manage to stitch up the June block for the quilt, the Grandmas Favorite block.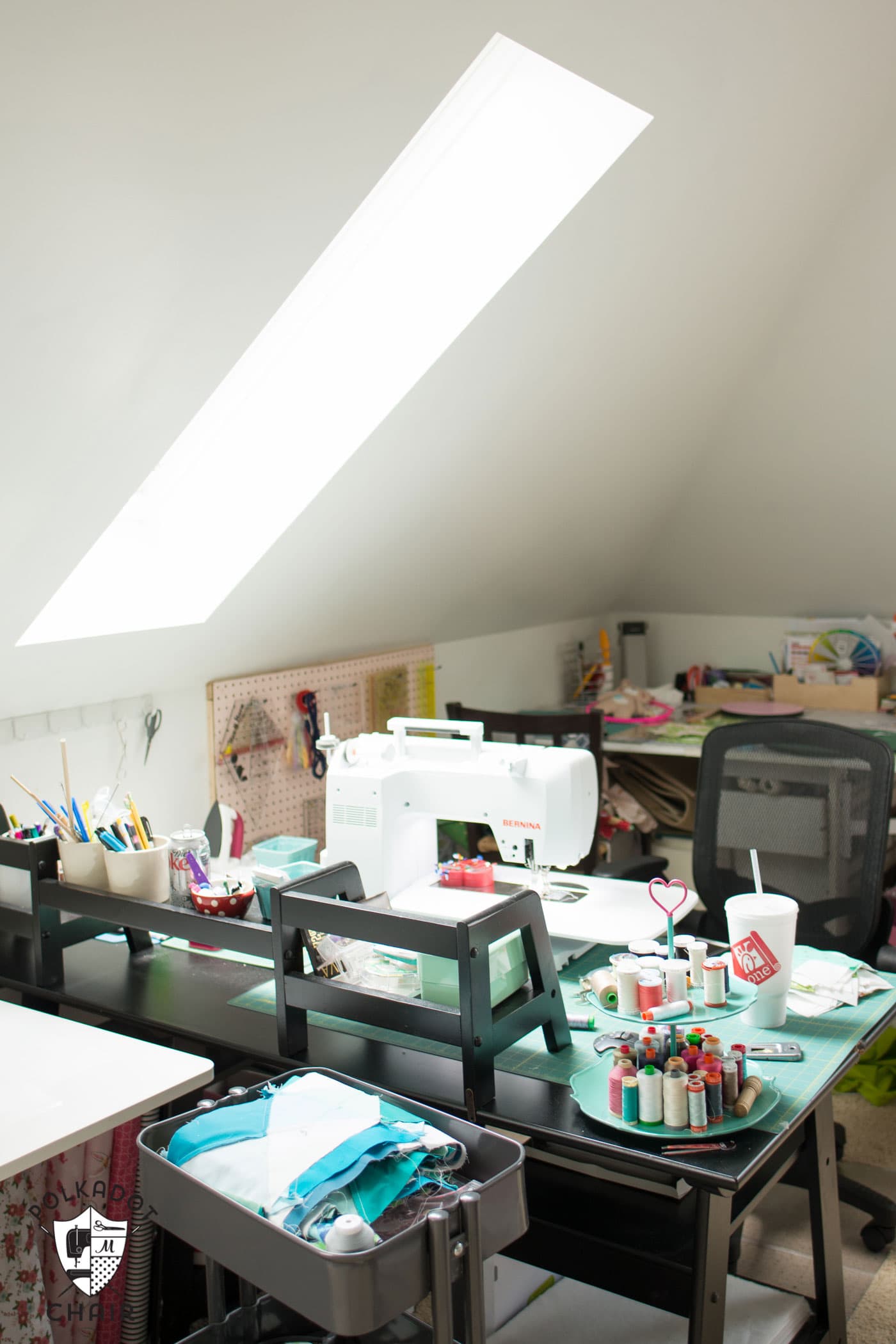 Before I share the tutorial for the block, I have to share with you the result of some of the construction that has been going on at my house for the last month.  I sew in a large room above our garage. Until recently it had NO windows.  I debated moving into that room for a few years (I was previously in a small room in our basement that had giant windows) but realized as my blog was expanding that I needed the extra space.
Here you can see what the room was like before: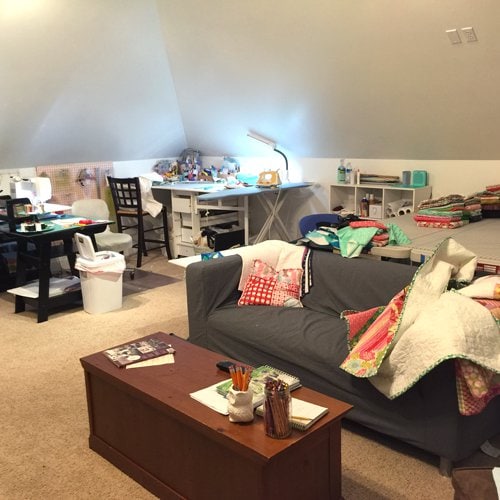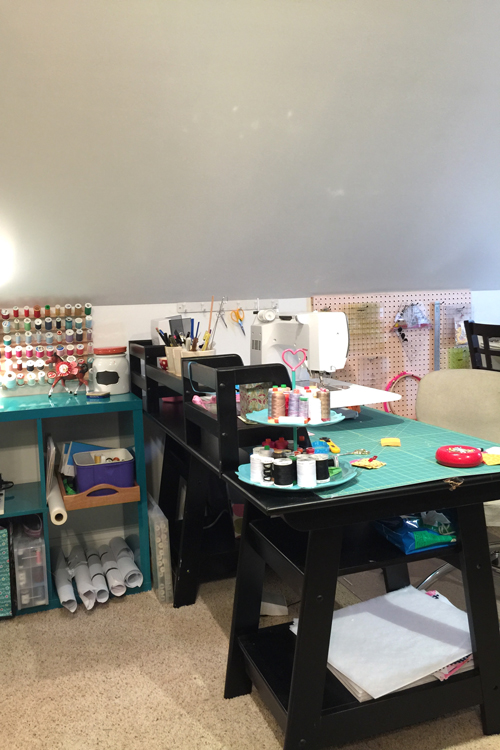 We added skylights to the room last month and I felt like the hallelujah chorus was signing when the construction guys cut open the roof and the light came streaming in!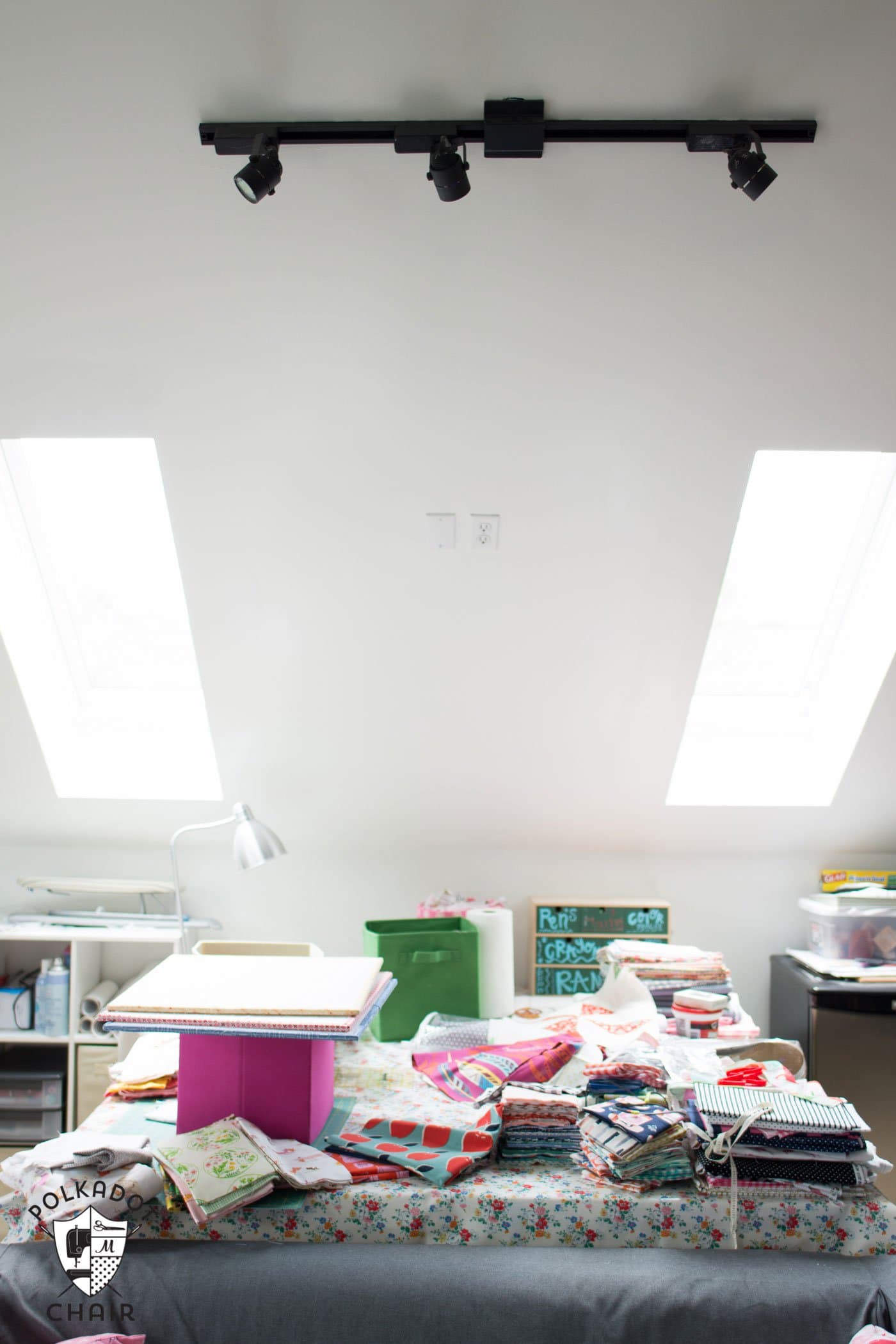 It's still a MESS from the construction and I have a lot of organizing to do, but I thought I'd snap a few photos to share with you today! I'll get it all cleaned up and snap some proper photos of it next month!
Okay, now back to the quilt, are you ready to make the block?
Just click on to page two to get the directions.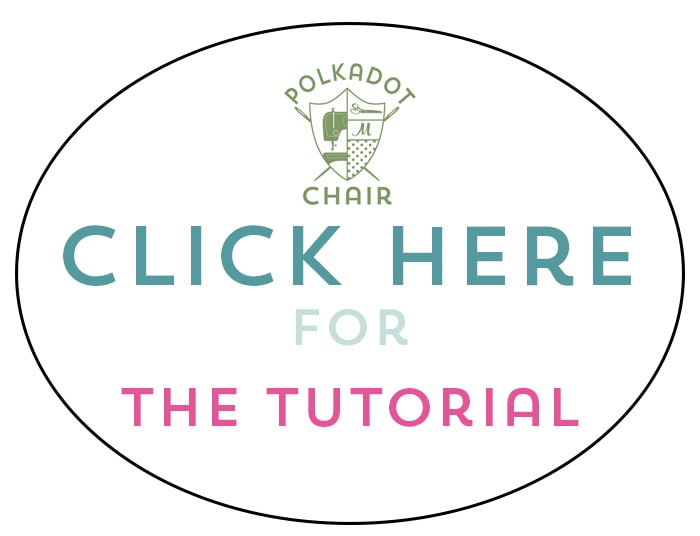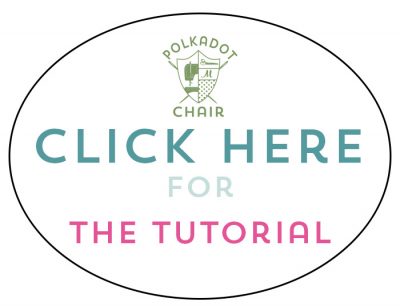 Print Friendly
4