Create an adorable set of nesting fabric baskets with this sewing pattern. These little baskets are quick to stitch up and make great gifts!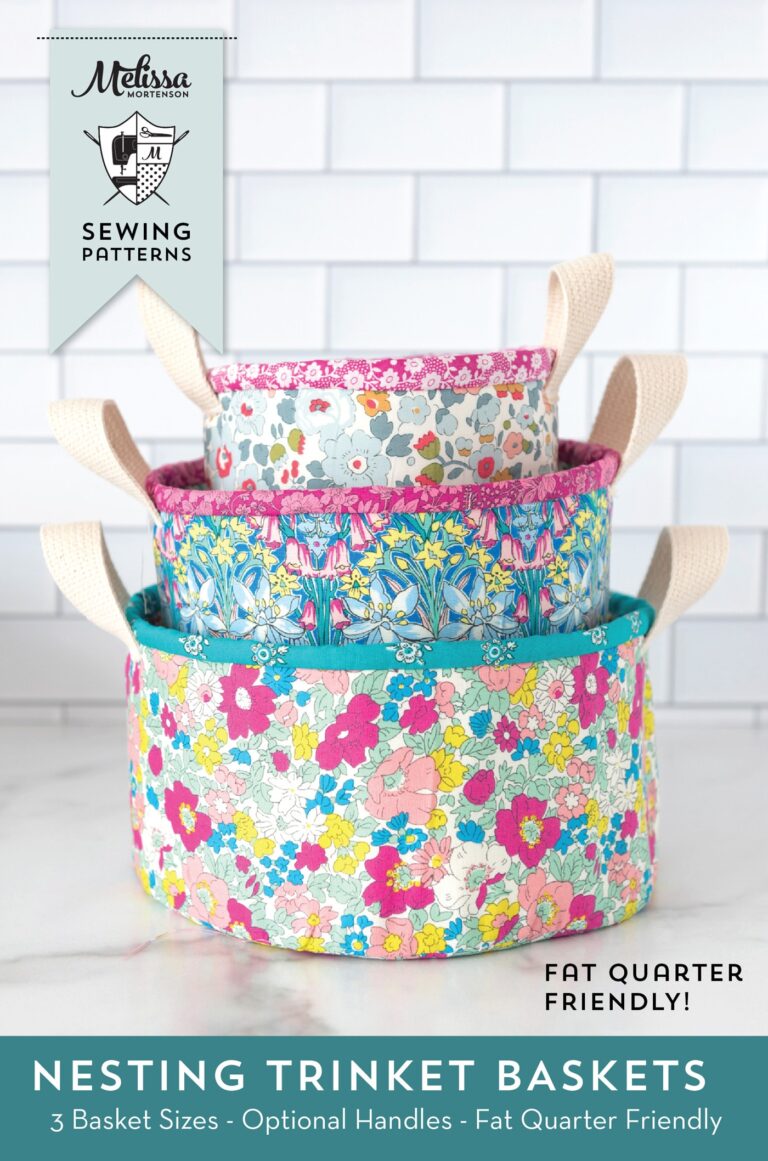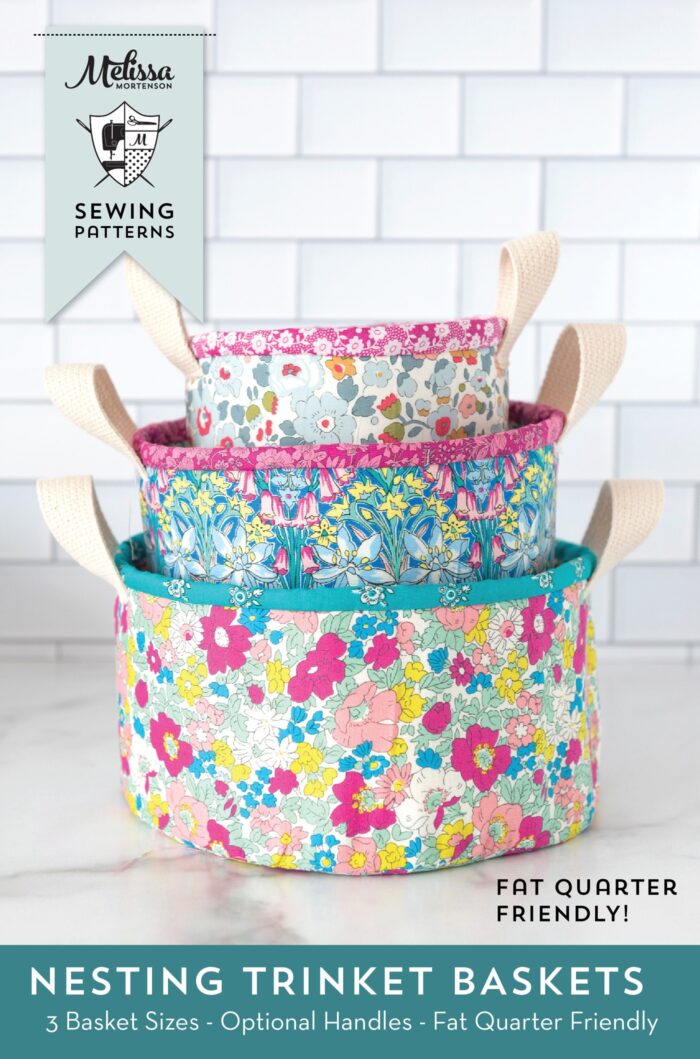 A few months ago I shared a tutorial for a small trinket basket. It turned out to be one of the most popular tutorials on this site this Spring.
Jump to:
As soon as I made the basket I thought of a few ways to improve and add onto the pattern.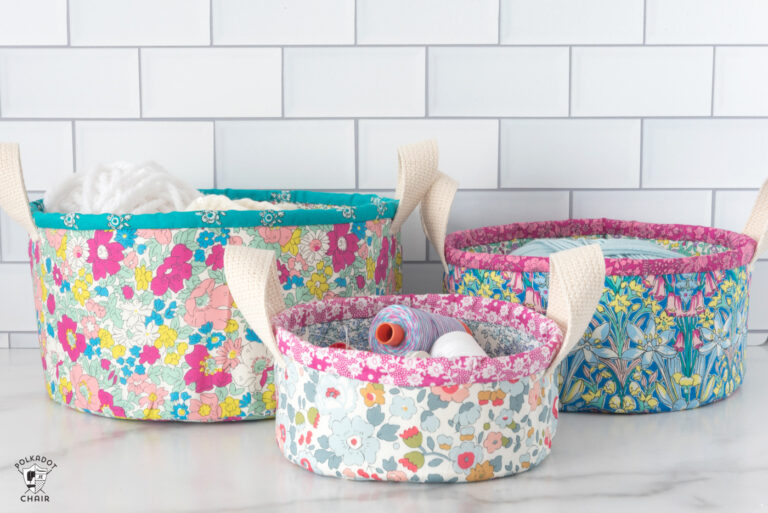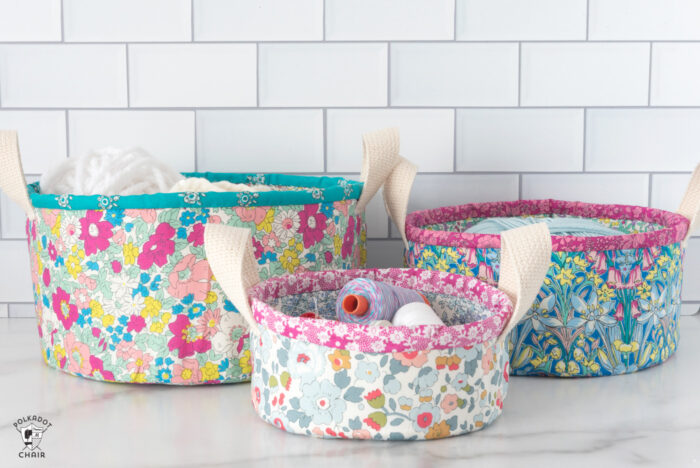 I created a new pattern with "loopy" side handles and even added 2 new sizes. Since a few of you requested a pattern for the baskets in multiple sizes.
I've been working on the pattern for the last few months and am excited to have it ready to release today!
About the Nesting Fabric Basket Sewing Pattern
This pattern is in PDF format and includes instructions to create the baskets in 3 different sizes. When sewn the baskets "nest" into each other perfectly. The basket sizes range from 6″ to 9″ wide and from 2 ½″ to 4 ½″ tall.
I would say that this pattern is an "advanced beginner" sewing pattern. Although I think any beginner would be able to tackle it as long as you go slow and read all of the directions carefully.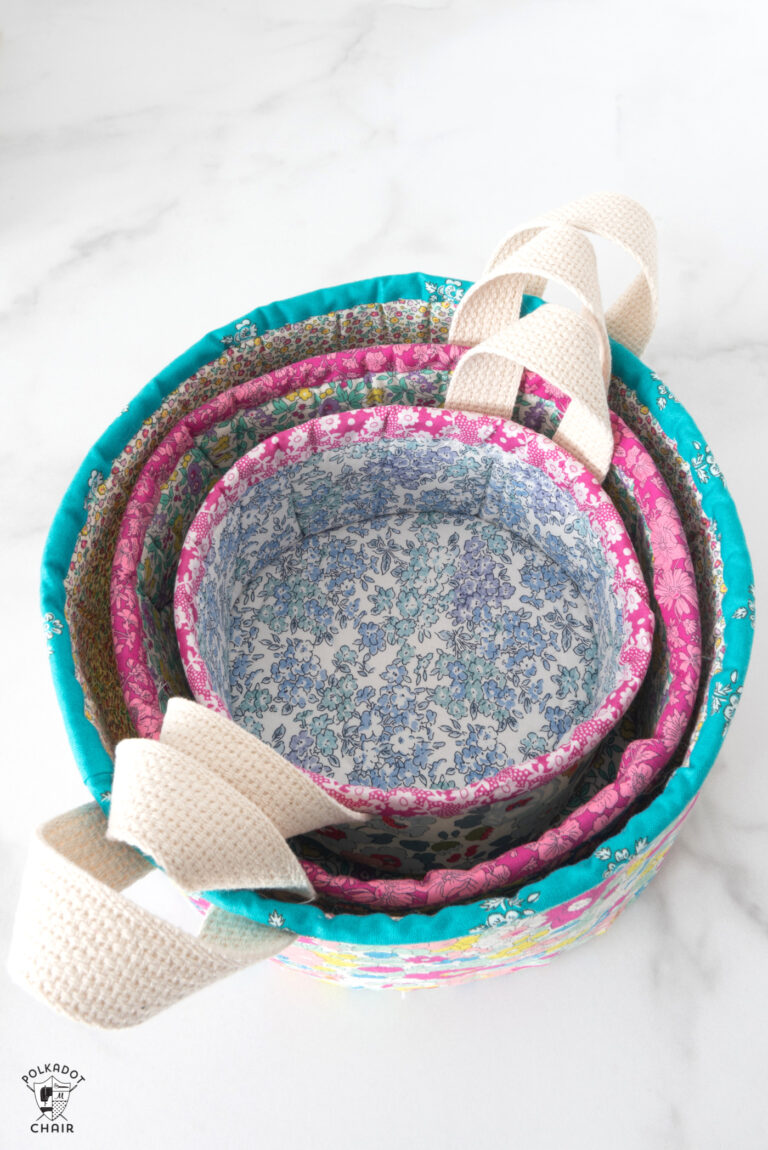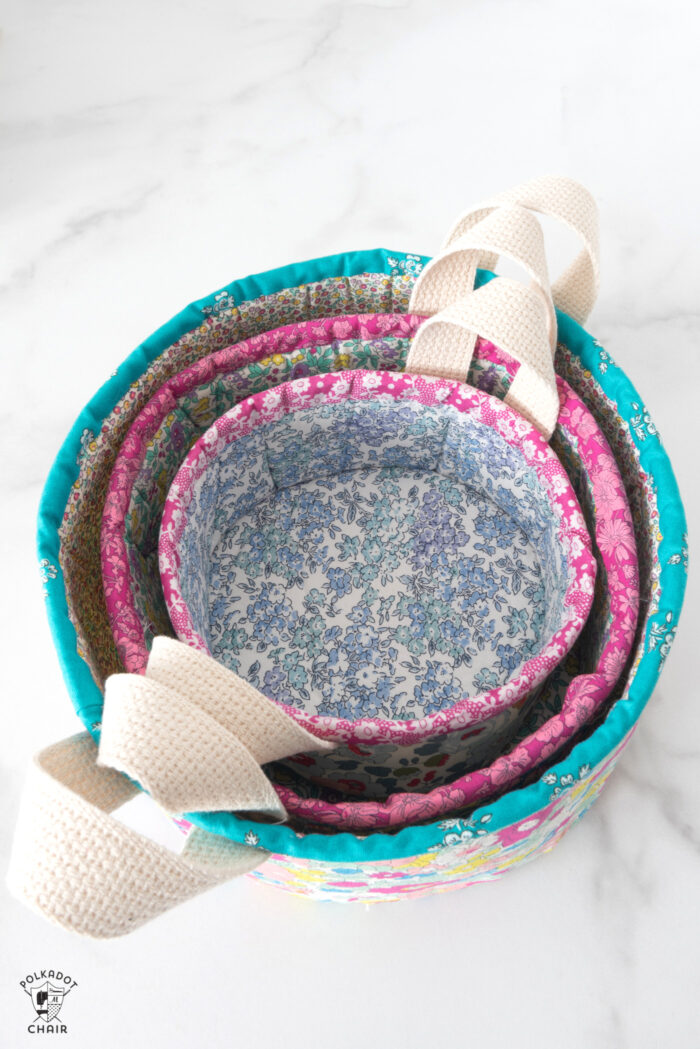 This new pattern also adds the option to add handles made from webbing. The handles are just zig-zagged on after the basket is sewn, so there are no bulky seams to fight with.
Supplies for the Fabric Baskets
One of the best things about this pattern (in my opinion at least) is that the baskets are made using only 3 fat quarters of fabric and some interfacing! You need 1 fat quarter of fabric for the outside, one for the lining, and one for the binding.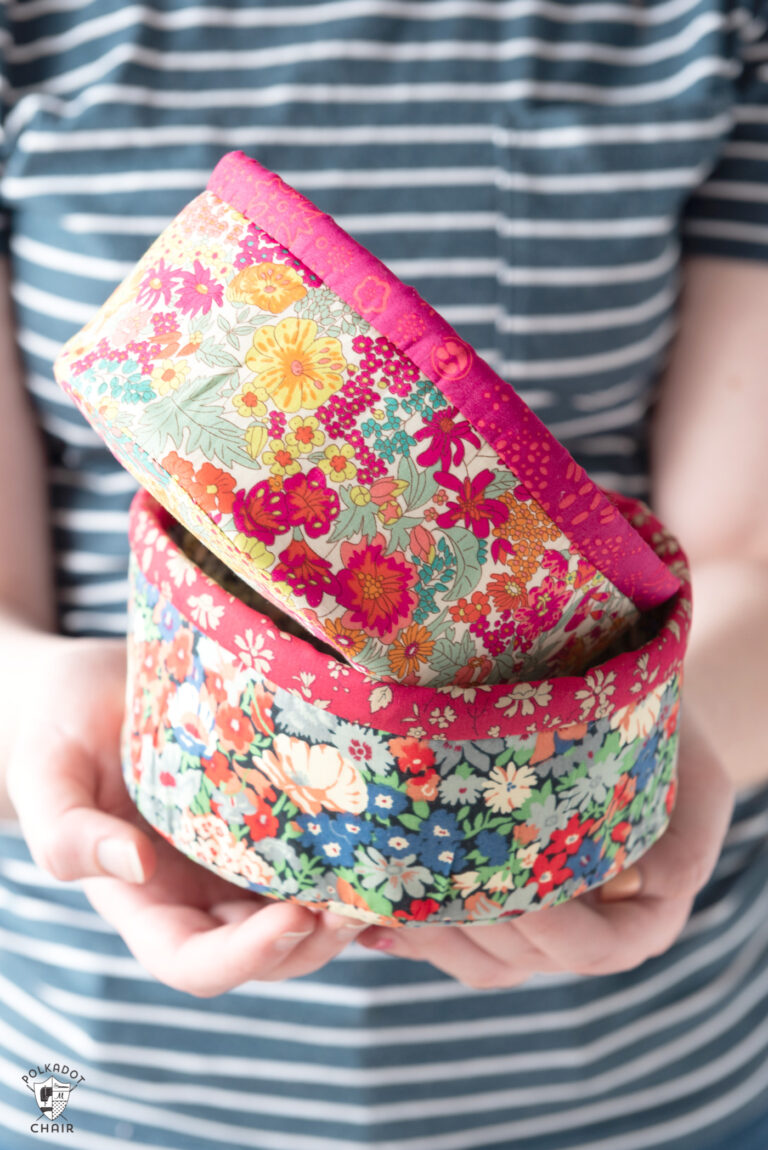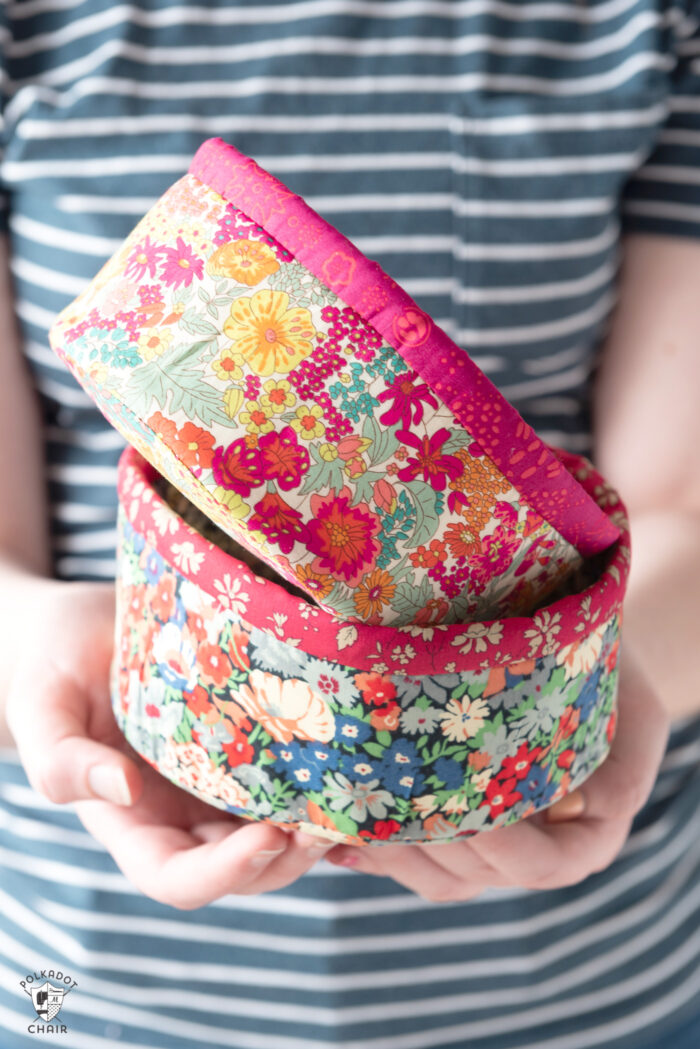 I wrote the pattern specifially with fat quarters in mind. So there is no "extra" math to do to get it to work with that cut of fabric.
The fabric I used for my baskets is from Liberty of London and distributed by Riley Blake Designs. It's from their Summer Flower Show collection.
A fat quarter of fabric: Is a pre-cut piece of fabric that measures 18″ x 22″. It is called a fat quarter because it is a ¼ yard of fabric that is cut to yield a larger piece of fabric. It is a piece of fabric, commonly used in quilting. Fat Quarters are usually sold in a package with several fat quarters of fabric in different yet coordinating prints.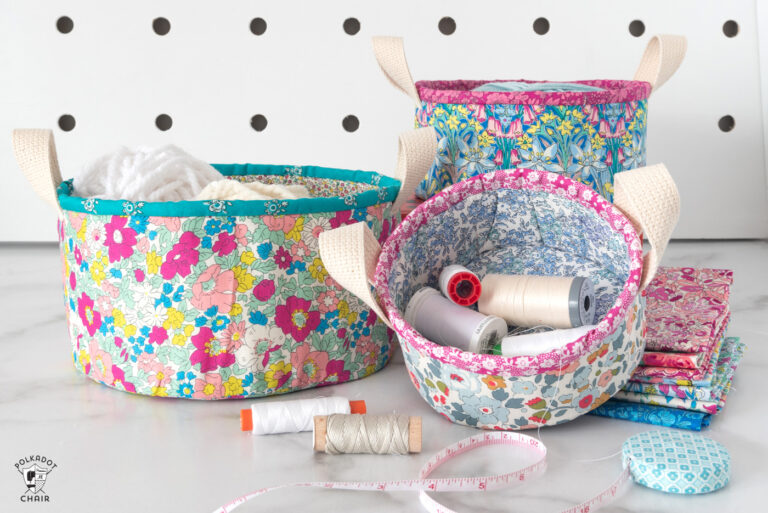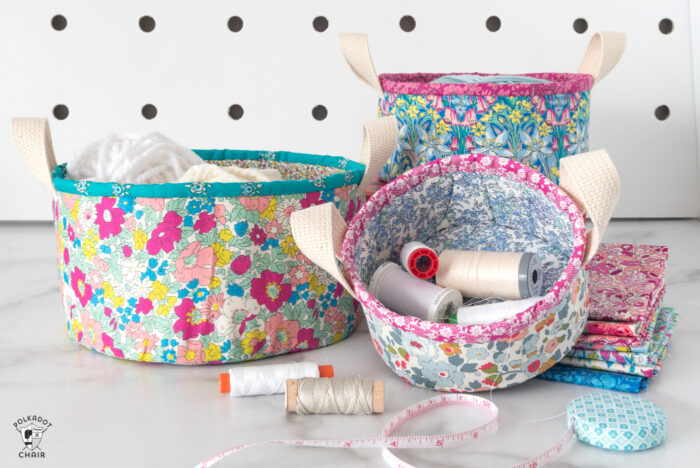 For the interfacing on the pattern, I prefer to use Pellon 1 sided Flex-Foam. You could also use any other ¼″ thick fusible foam. If you can not find fusible foam, you can buy Auto Liner foam at the fabric store (it is available at most big box fabric stores) and fuse it to the fabric using some fusible webbing. I have not tried to make the pattern with fusible fleece. I do not believe the fleece is thick enough to give the baskets a nice shape.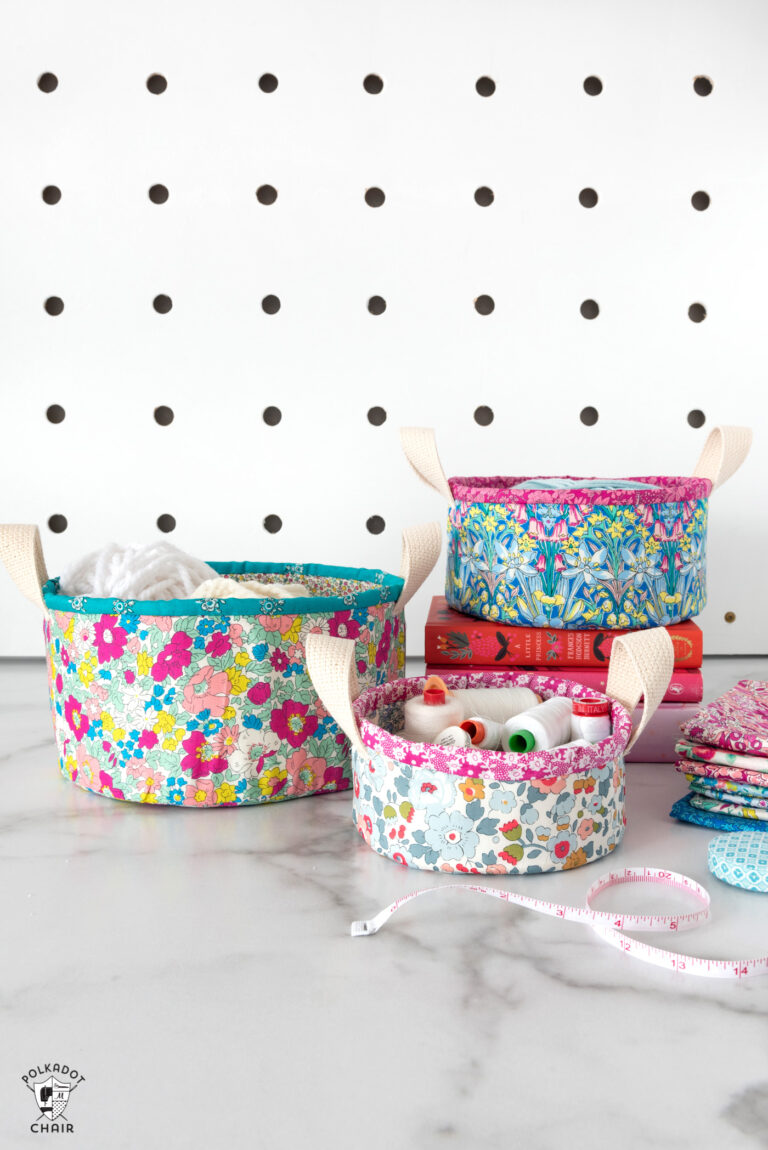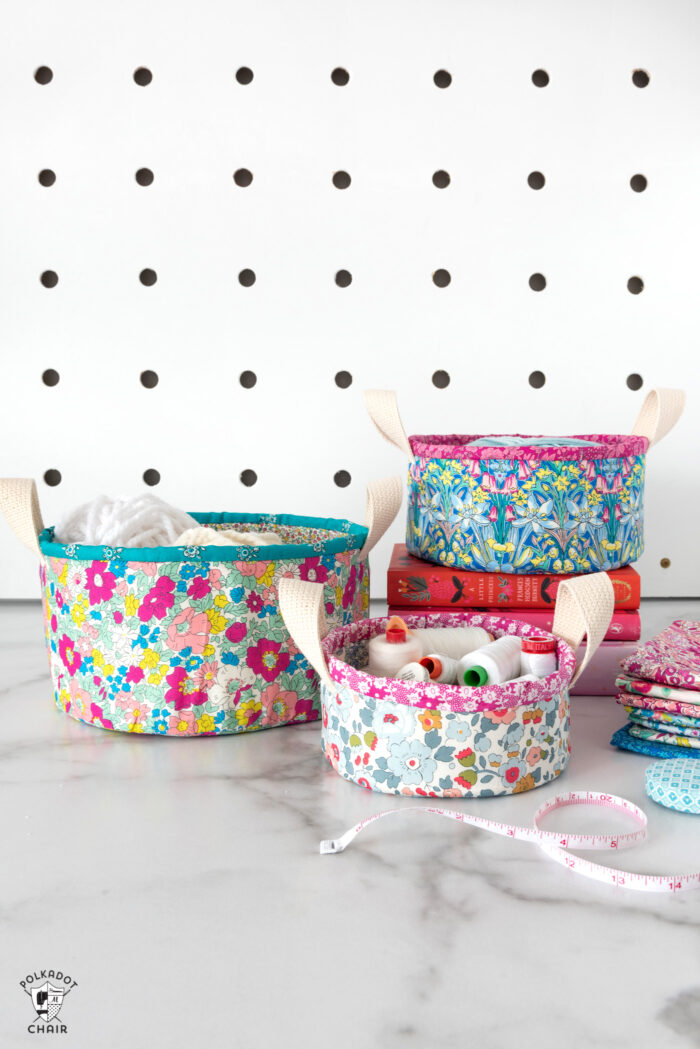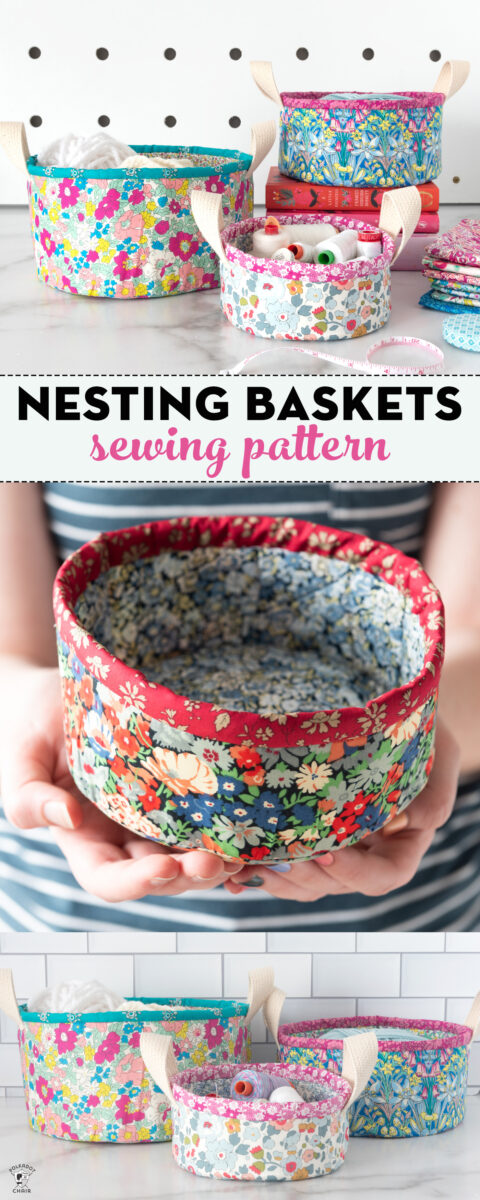 A few other Small Sewing Projects you May Enjoy
Halloween Themed Fabric Bucket Pattern
Fabric Basket Pattern for the Cricut Maker