This shop has been compensated by Collective Bias, Inc. and its advertiser. All opinions, work and hair brained crazy ideas are mine alone. #BigHero6MovieNight #CollectiveBias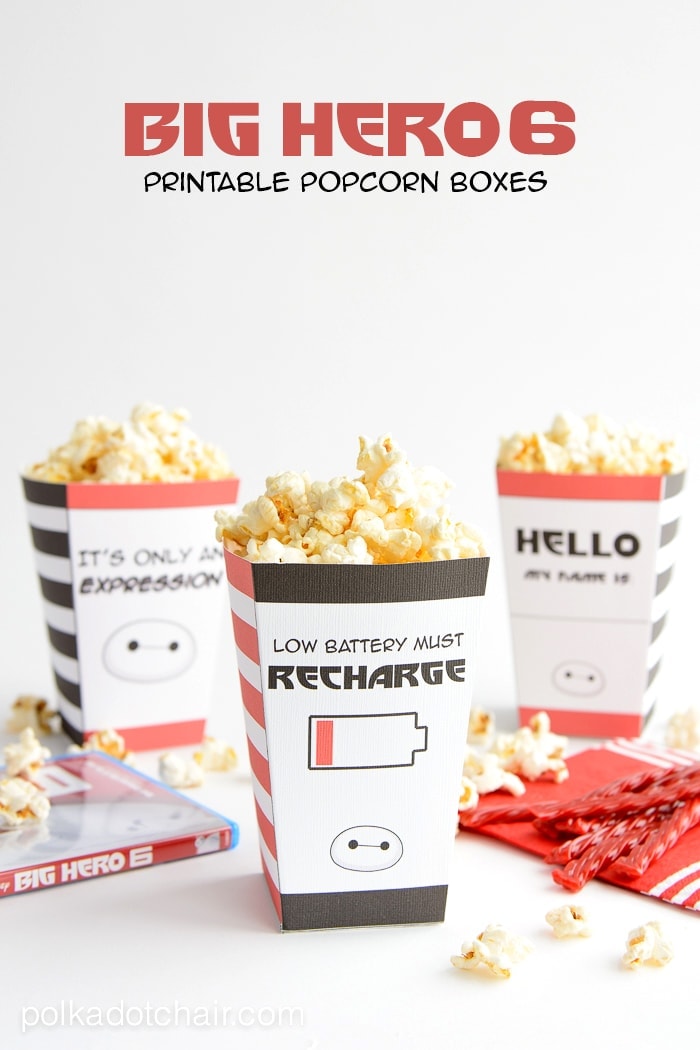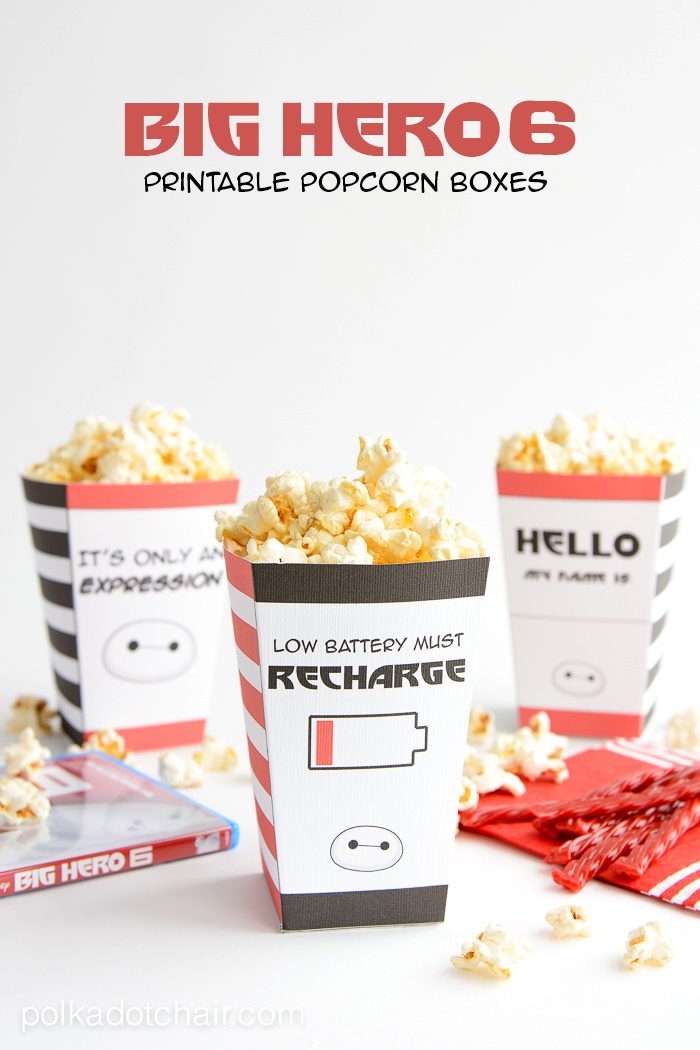 A few years ago I had one of those "Mother of the Year" moments.  My son wanted to join an after school robotics club, I agreed and didn't think much of it after that.  For months he would walk out of the house with cervos and other electronic gadgets tucked under his arm and I would just wave as he went by.  Then one day in late Spring he came home and said "Mom, we won"… Um, you won what?? (still only half listening) "A scholarship" … me… "wait a second what???" Now I was listening.   He then proceeded to tell me that their Robot had won a regional competition and was on its way to a possible berth in the national one.  I had NO idea 1) that it was that big of deal or 2) that he had a talent for building robots. Like I said "mother of the year".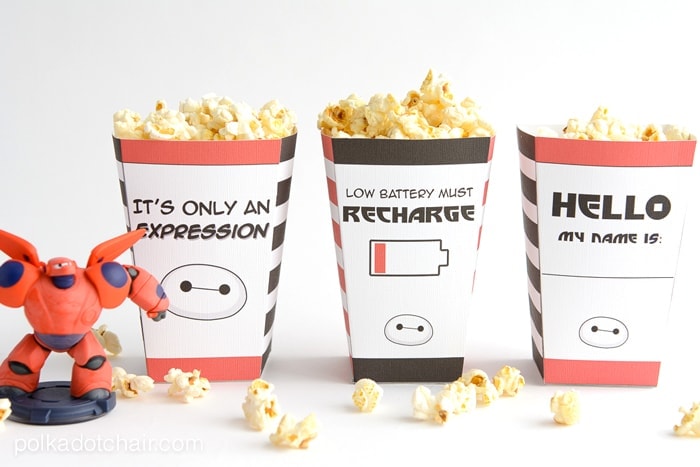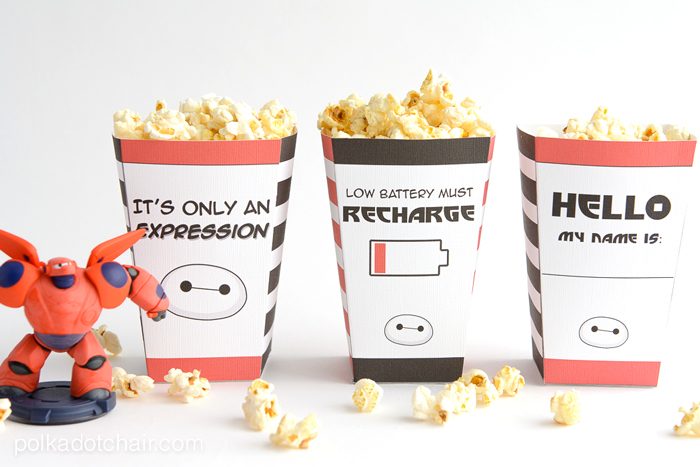 Needless to say when Big Hero 6 came out in theaters last year, he got a big group of kids together to go and see it.  My "too cool for everything" teenager, was not apparently too cool for movies about fellow teenage robot builders.
Fast forward to now.  It's cold. It won't stop snowing. We had a whole week off of school.  We are in desperate need of entertainment (I mean how many times can you walk around the mall in circles??).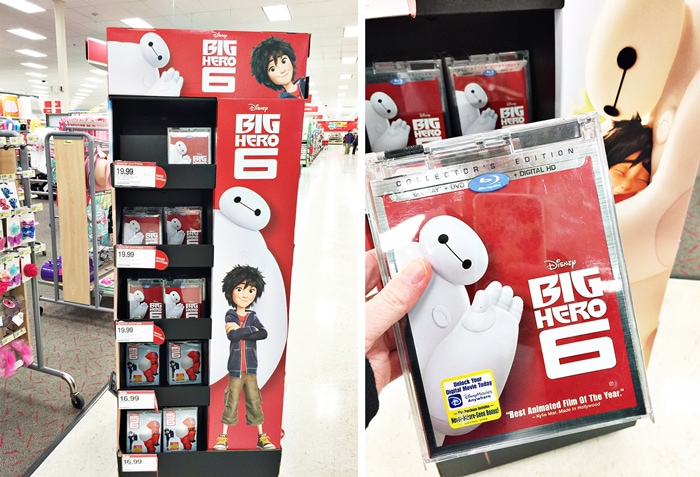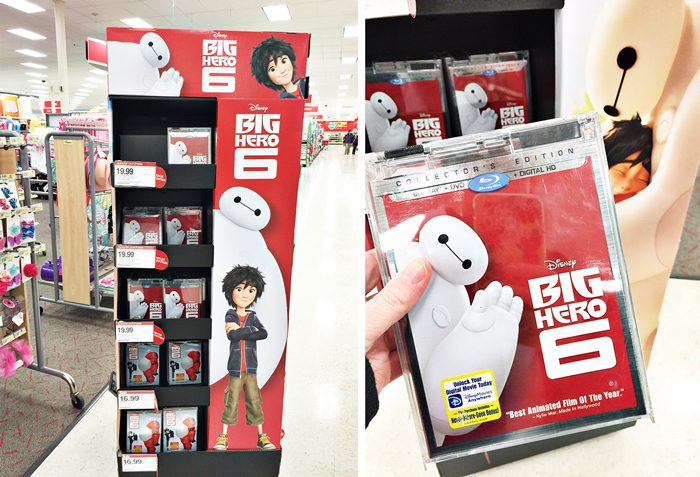 Luckily Big Hero 6 came out this week, we went and bought it the day it came out at Target and I decided it was time for a family movie night.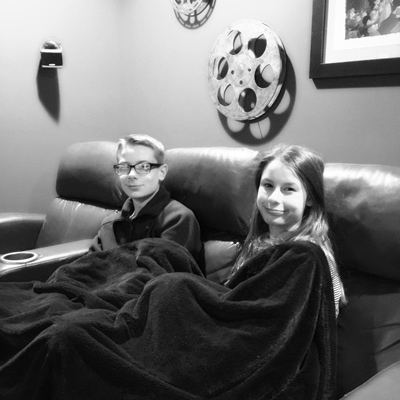 To put a little bit of "fun" into our family movie night (and to make it so that the kids would invite some friends over) I designed a set of printables inspired by Big Hero 6.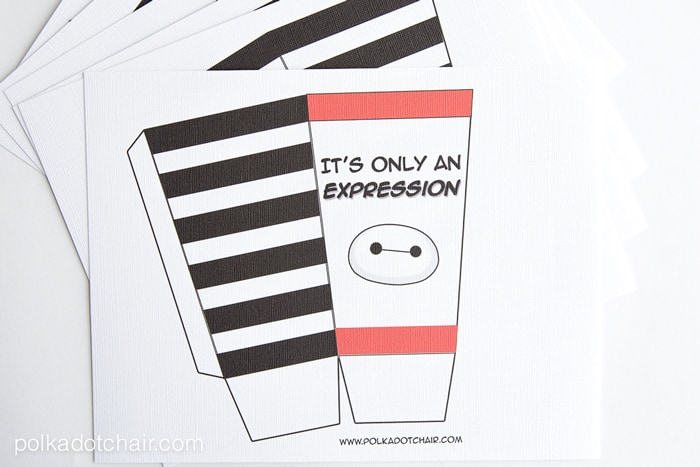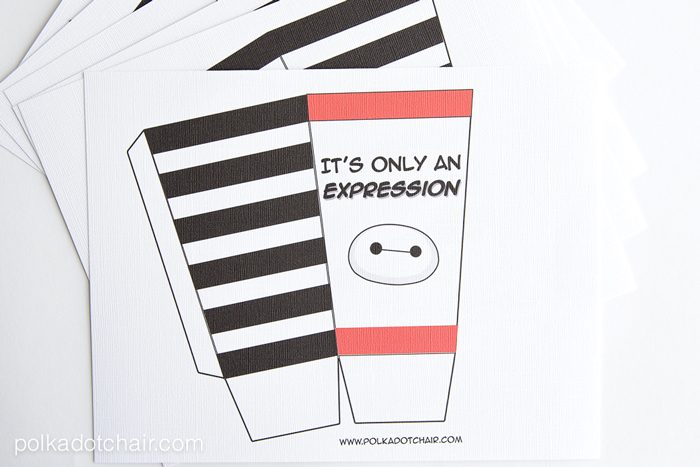 You can download the PDF for these treat boxes over on the Templates page. The password is polkadots and make sure you read all of the instructions under the "VERY IMPORTANT READ THIS" section before you download them.
There are 5 printables in all that you can use to make your own treat boxes.  Just print them on cardstock (I used textured cardstock I think it looks so much nicer) cut them out, score along the straight lines and glue them together.  You need a front and a back piece for each box. There are red stripe backs and black stripe backs and 3 different front designs to choose from.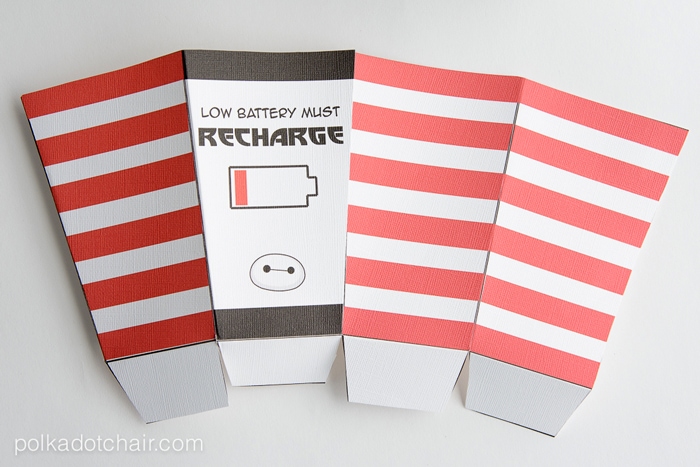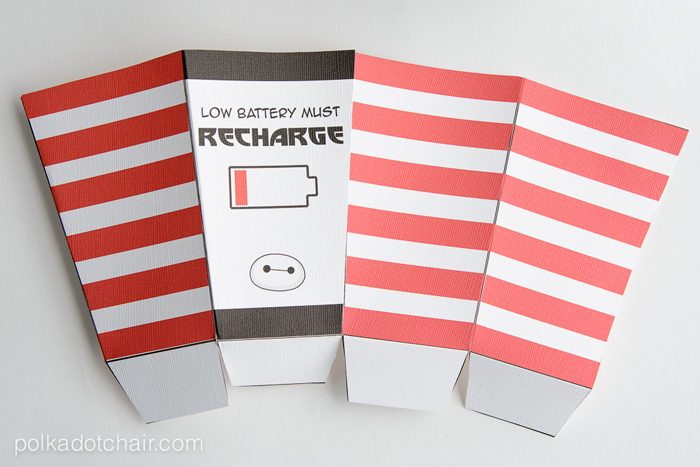 The quotes on the boxes were all inspired by the movie, they would be great for a Big Hero 6 themed birthday party or just for a fun family movie night. Just add some popcorn, treats and sodas and you've got a party!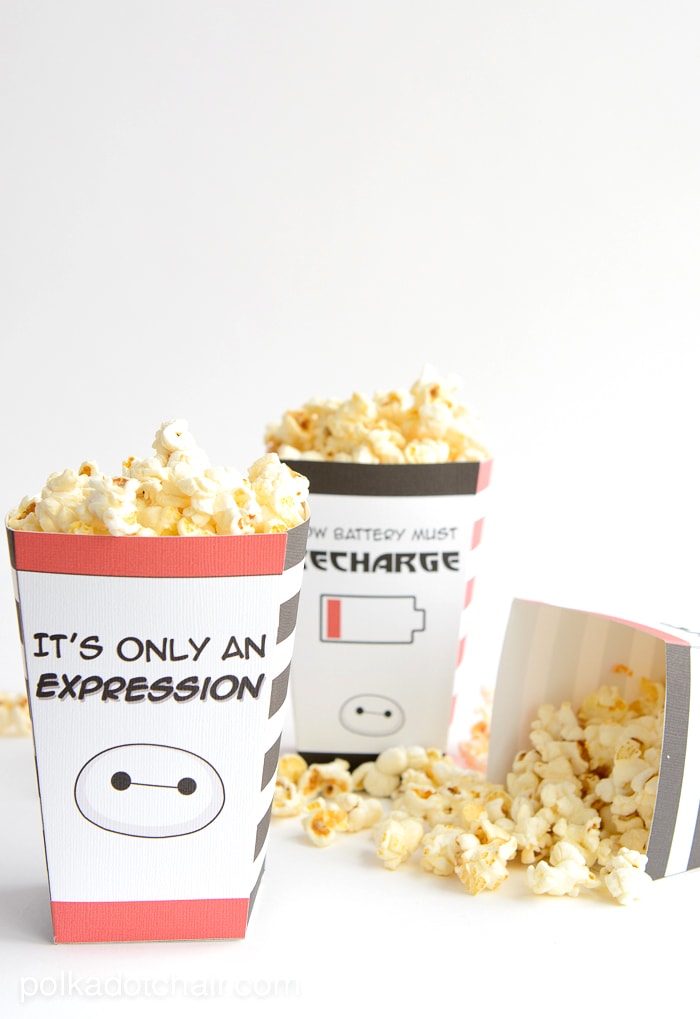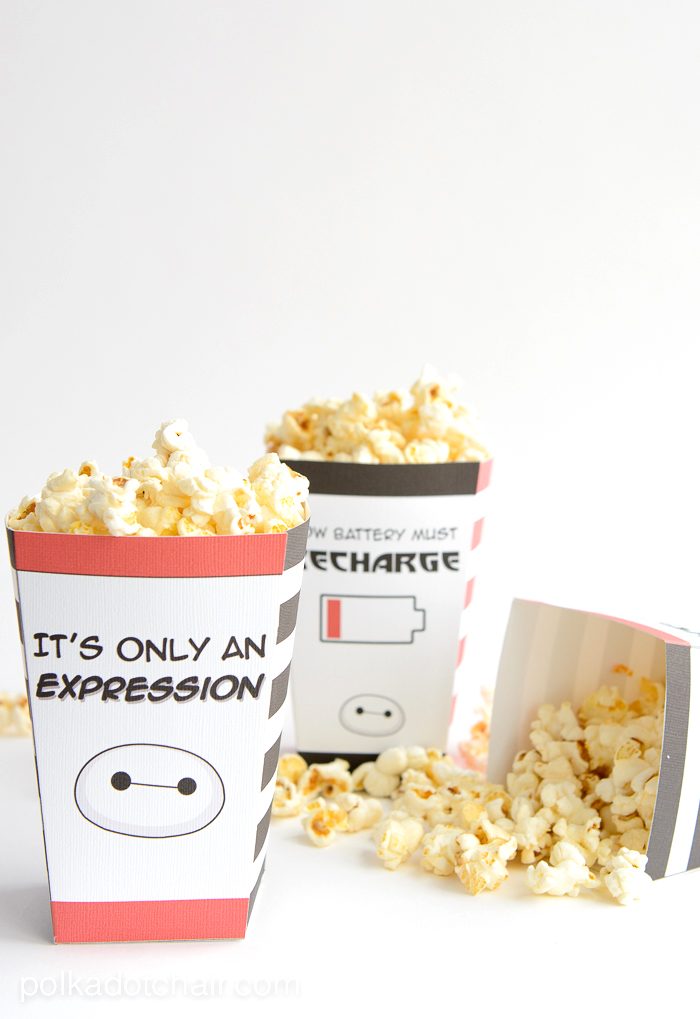 Connect with me: