Today I have a Wizard of Oz Halloween Costume idea to share with you.  Learn how to easily make this Glinda the Good Witch Costume using just a bit of fabric and a few craft supplies!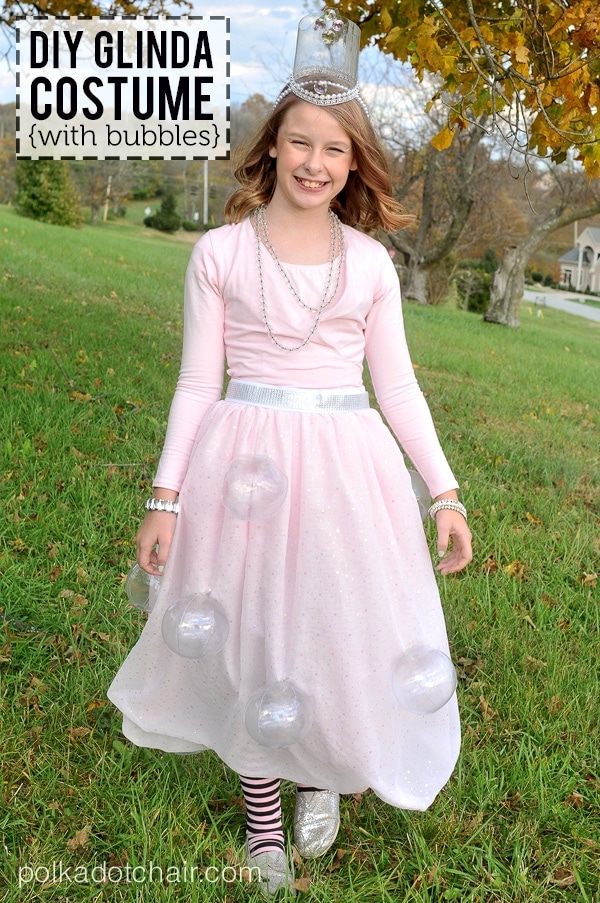 Last year my daughter told me that she HAD to be Glinda for Halloween, because one of her good friends was going as Dorothy and they HAD to match. She also told me that if she was going to be Glinda- she needed bubbles. Really bubbles? I'm always up for making creative Halloween costumes but, how was I supposed to make bubbles?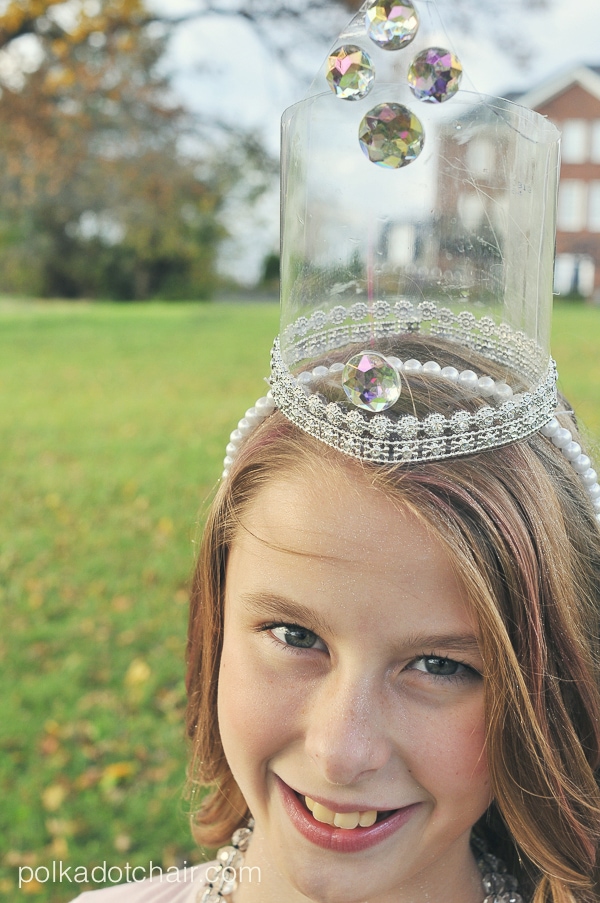 Well, we figured it out. Today I'm going to share with you how we DIY'd her a Wizard of Oz, Glinda costume. The process involved 2-liter pop bottles, hot glue, beach balls, and tulle.. quite a combination wouldn't you agree?
DIY Wizard of Oz Glinda Costume Tutorial:
First up Glinda's Dress:
The base of her costume is a long-sleeved pink leotard and striped tights. The costume is not no-sew, but it is "little sew" and it could easily be "no sew" if you want. The only thing I sewed was her skirt.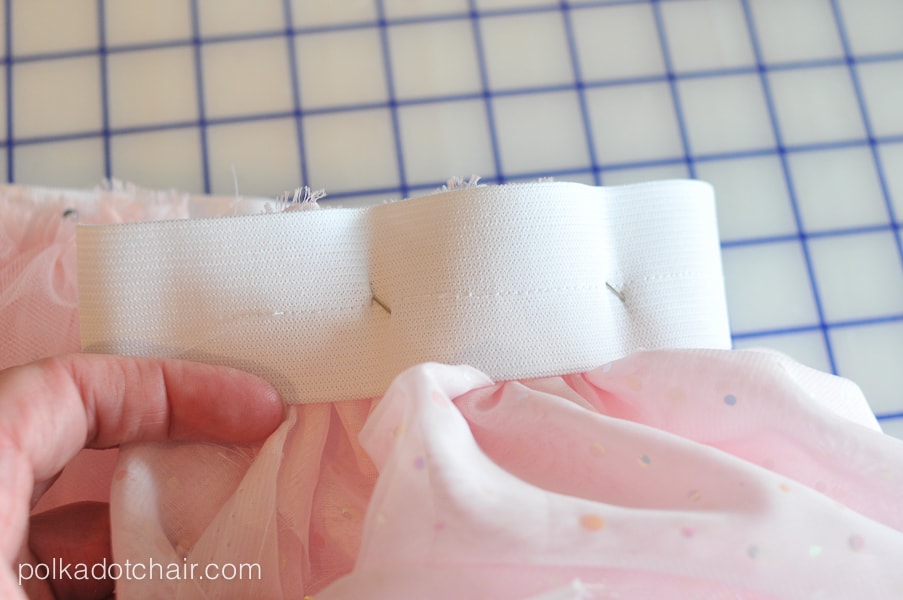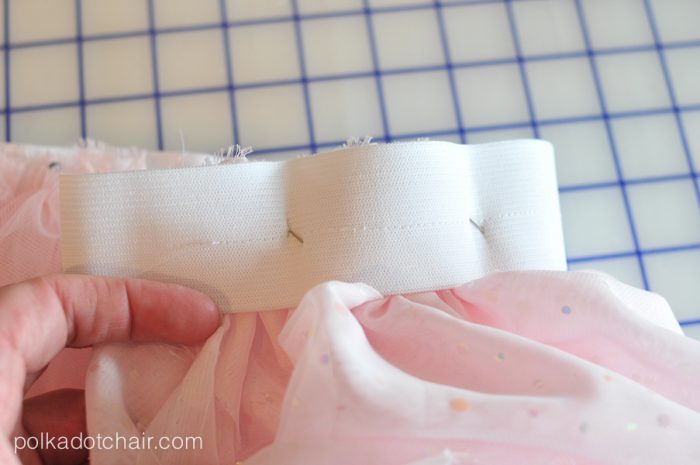 To make that I simply gathered 2 layers of tulle and glittery pink fabric and sewed it onto a wide elastic. Easy peasy. It closed with a safety pin in the back.. — we're classy like that you see.
DIY Glinda's Bubbles:
The bubbles on the skirt are beach balls! You can order clear beach balls, who knew?? I didn't until I googled it.  I ordered a bunch then simply used safety pins to pin them to her skirt.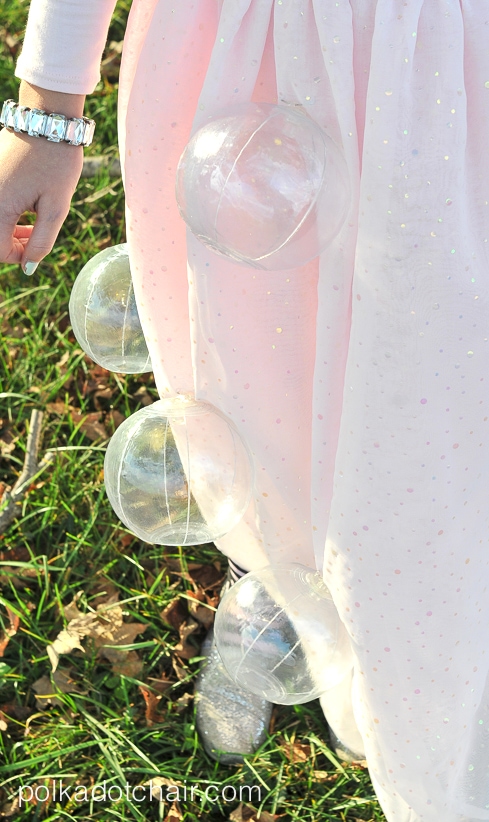 Voila! Bubbles.
Glinda's Crown Tutorial: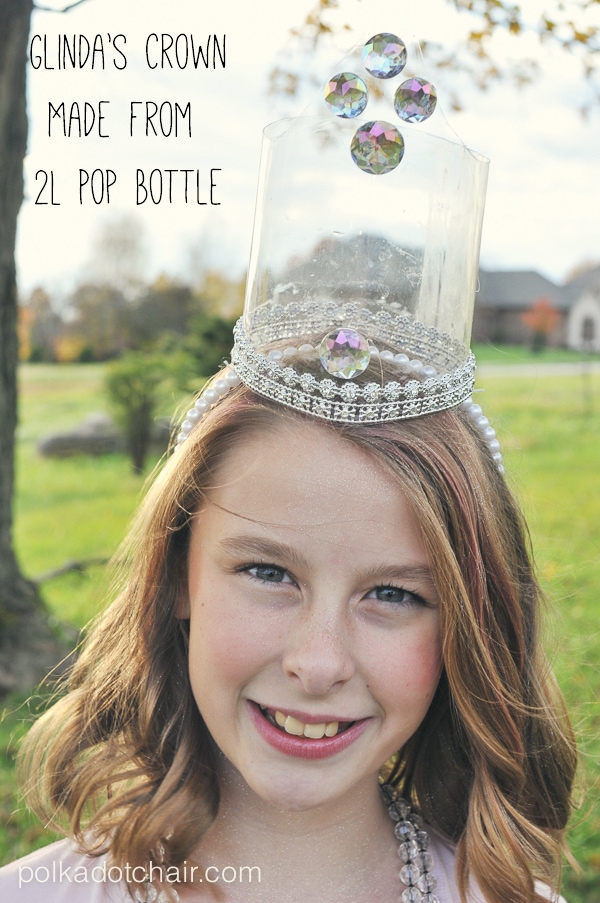 Her crown was made by cutting an empty clean 2-liter bottle in the shape of a crown.
You'll need:
Clean, clear 2-liter bottle
Hot Glue Gun
Jewels from Craft Store
Plain or bejeweled headband
First, cut the bottom and top off of a 2-liter bottle.  Next, draw a crown design on the bottle.  Cut it out with scissors. Since bottles are so cheap, you can make a few until you find a shape that you love.
To finish the crown, hot glue the gems to the plastic. I also added a bit of jeweled fabric trim to the base.
To get the crown to stay on her head, I wired it to a simple plastic headband.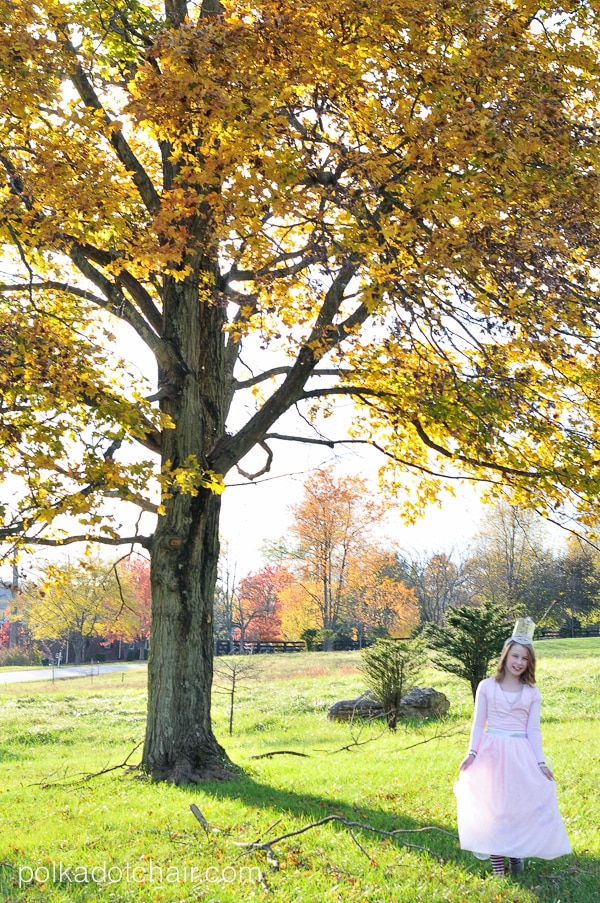 Finishing:
The rest of the Glinda costume was pulled together with items from around the house including;
A sparkly belt.
Glittery costume jewelry.
Silver glittery Toms.
That's it.
Glinda, Dorothy and their little dog too, all looked adorable roaming the neighborhood. Mission Accomplished.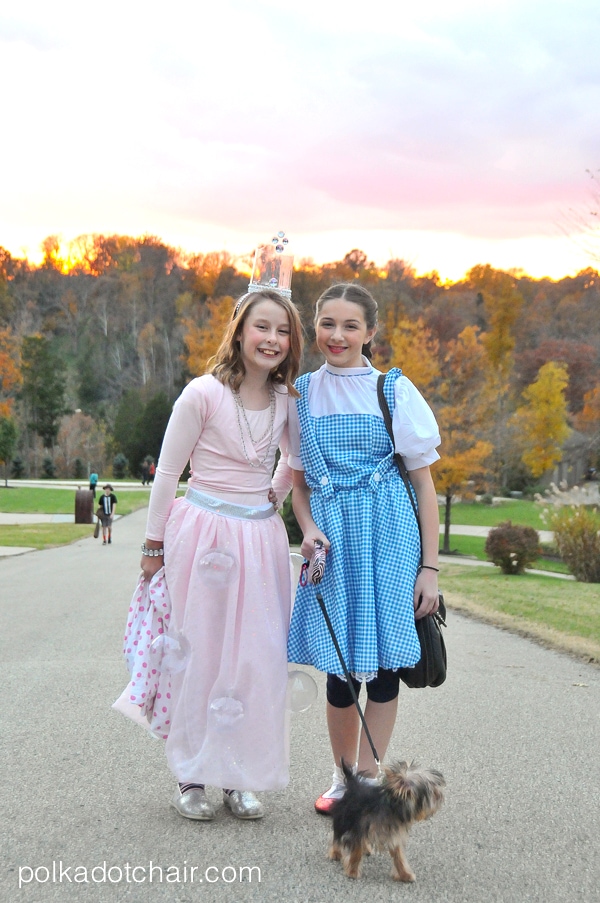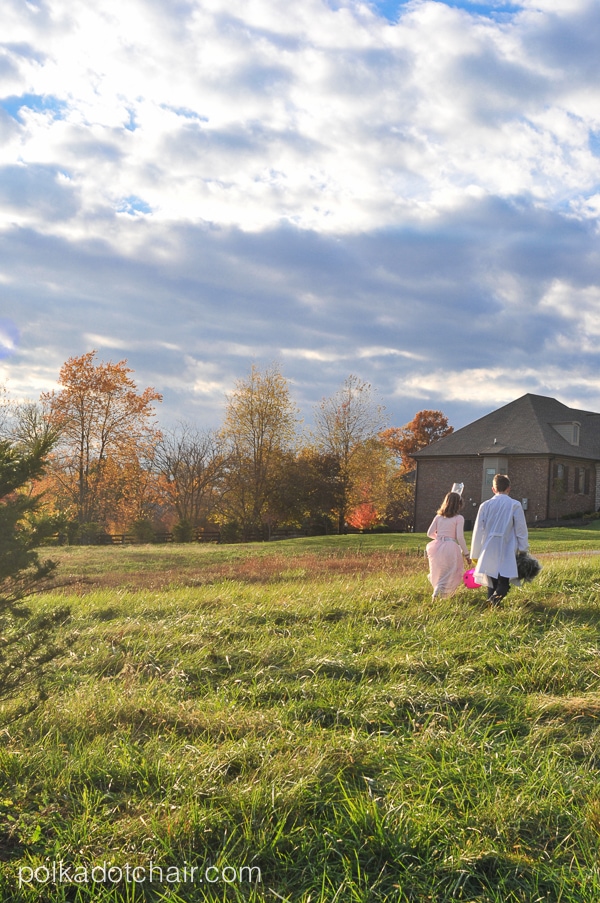 More Halloween Costume Ideas:
Last-Minute Mad Scientist Costume