Sewing is a great skill for kids to learn. It teaches patience and is great for hand-eye coordination. If you have kids or teens and are looking for fun sewing project ideas for them, then you might like today's article! We've rounded up more than 40 beginner sewing projects for kids and teens!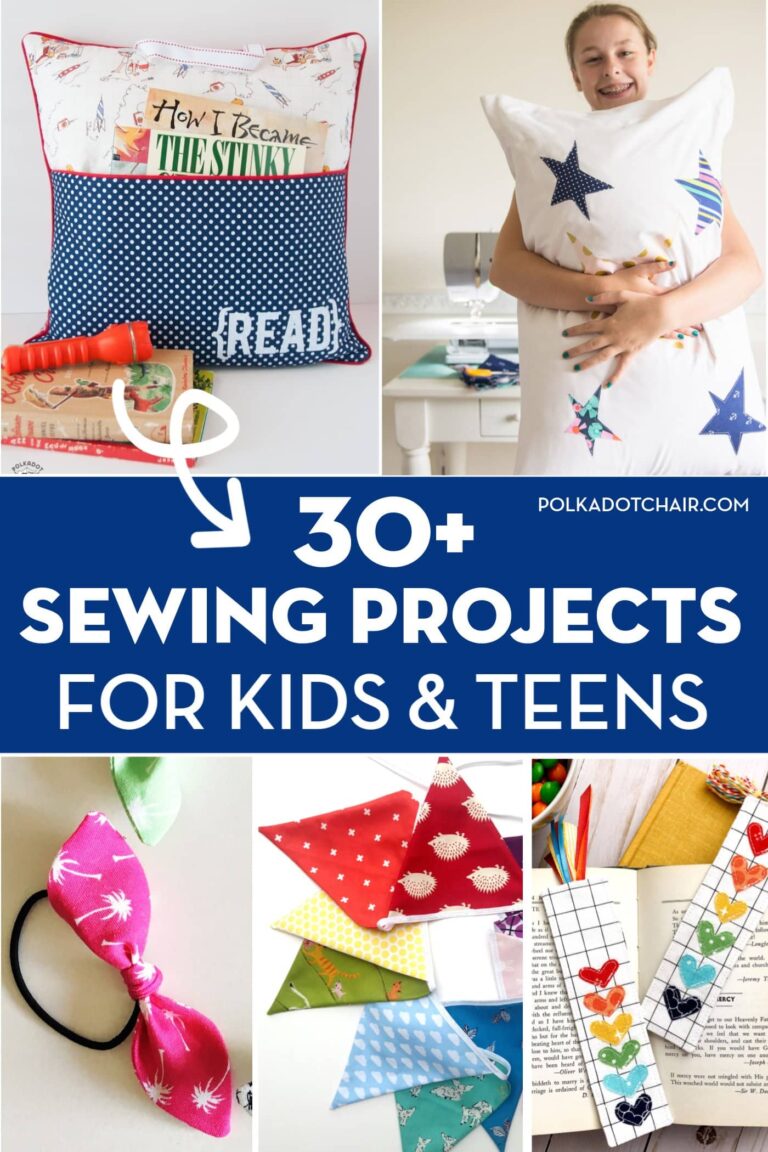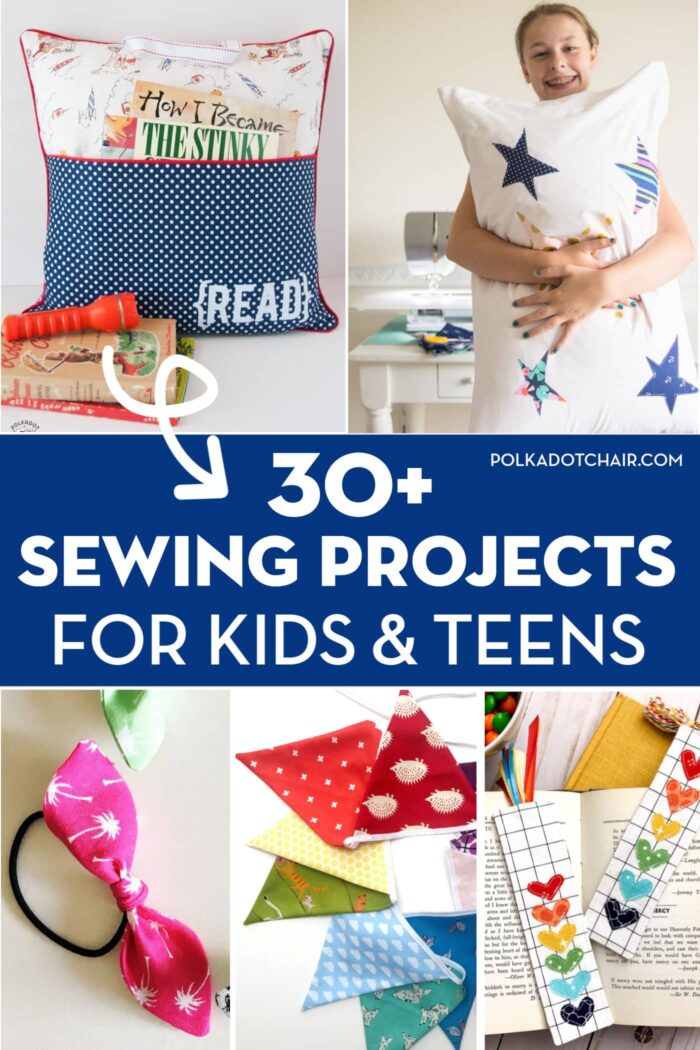 I learned how to sew at a young age. My grandma had an old pedal-powered sewing machine and would let us riad her fabric bin every time we visited. My sister and I sift through her bin of colorful scraps and design and create clothes for our Barbie dolls.
Those projects were not perfect and did not stand the test of time, but my sister and I loved creating them.
Why Should Kids Learn to Sew?
Sewing at a young age instilled in me a life long love of "making". When I was older I took sewing classes and my skills improved.
I think that sewing is a great hobby for kids and teens. For me, it was a welcome respite from "life" while I was a teen. Even now as an adult, I turn to it frequently when everything just gets to be "too much".
I love this article on Martha Stewart living outlining 5 reasons that kids should learn to sew.
Many of you may find yourself with kids and teens that need THINGS TO DO! I've spent the last few days combing through the archives to find projects that I think would be both fun and practical for kids to sew!
Sewing Projects for Kids & Teens