If you're in the mood to do a bit of sewing before Easter then you may like this Easter Basket Sewing Tutorial! The smaller size of this basket sewing pattern allows it to double as a purse for a little one on Easter morning!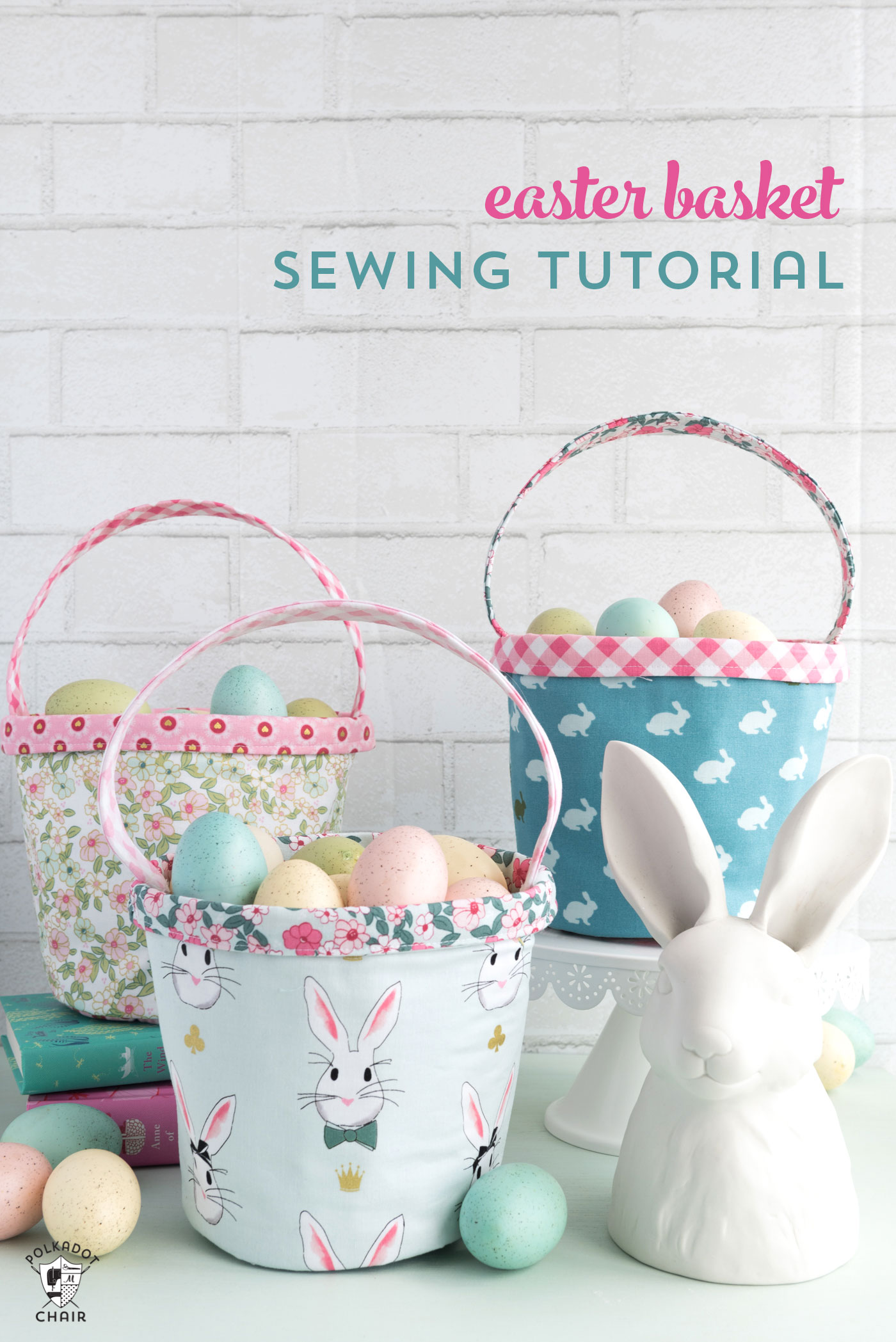 My next tutorial for BERNINA's WeAllSew.com blog is up on their website today! It's a free sewing pattern for a fabric Easter basket.
Free Fabric Easter Basket Sewing Pattern:
These baskets are not quite "mini" Easter baskets but are smaller than a normal basket. Which I think makes them perfect if you're traveling on Easter to visit friends or family.
They are also a good size to use as an "egg gathering" basket, so you don't have to dump all your stuff out of the one that the Easter bunny brought you.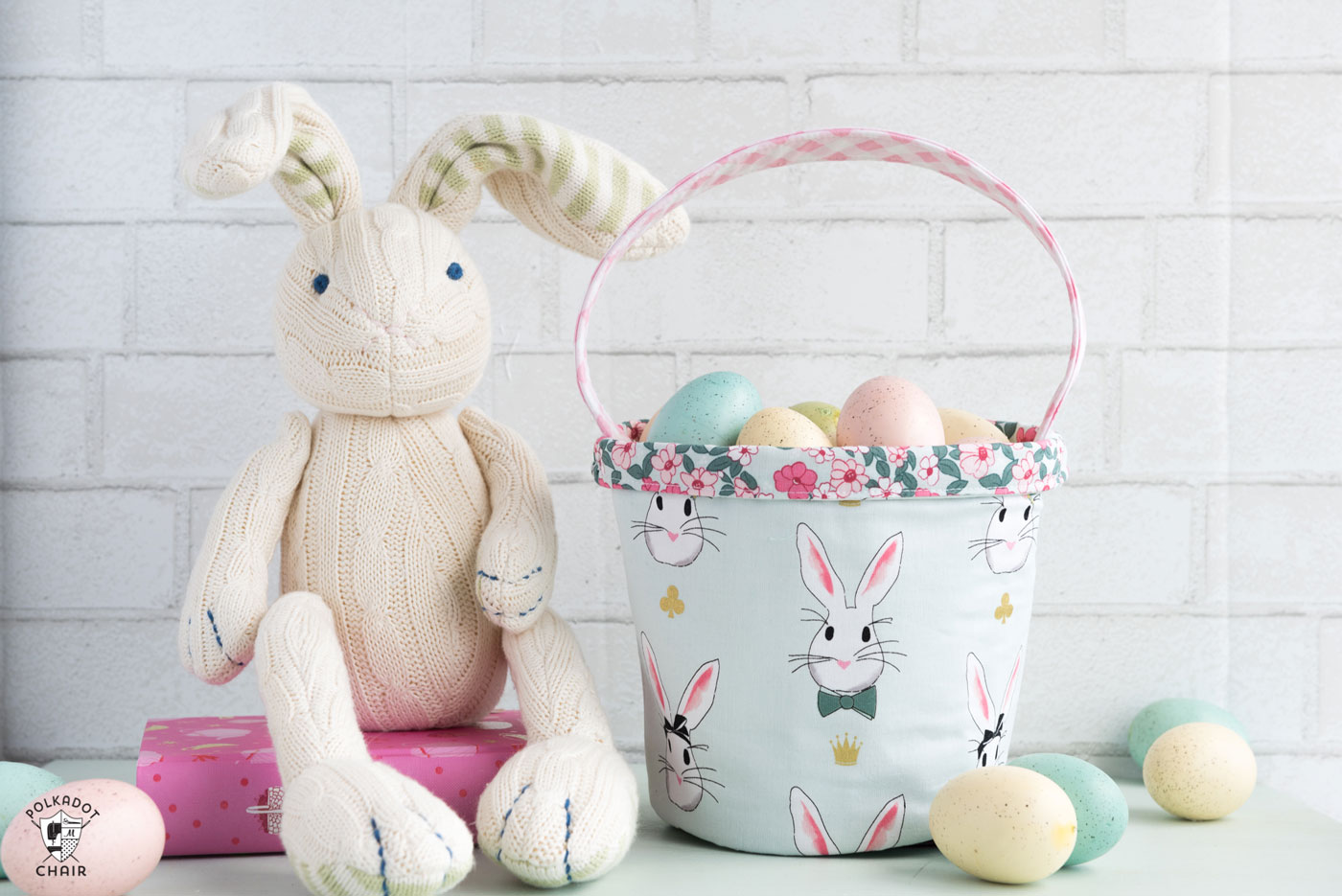 The baskets are lined with canvas which makes them sturdy but not stiff. They also feature a fold-down edge so you can show off a bit more of the fabric.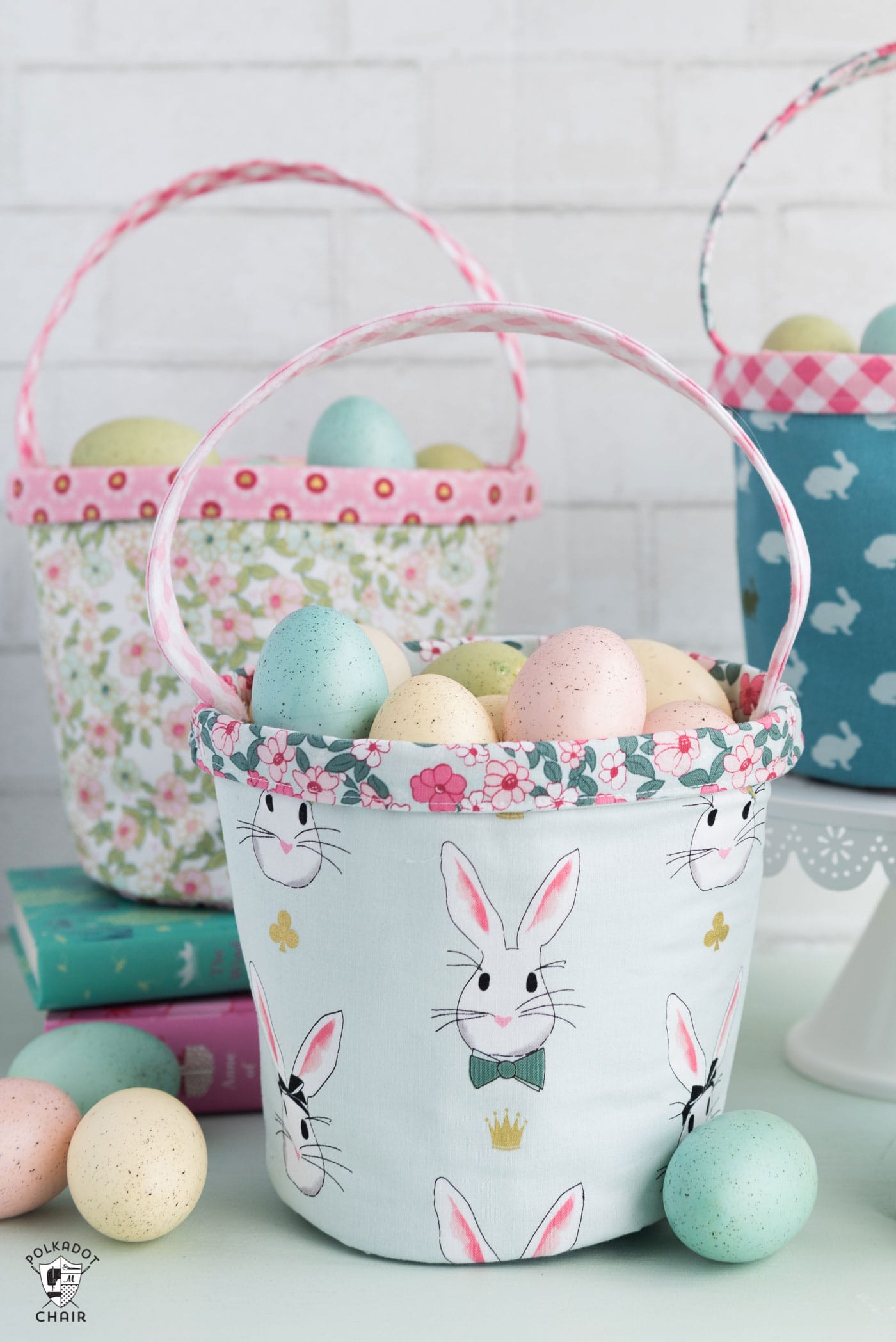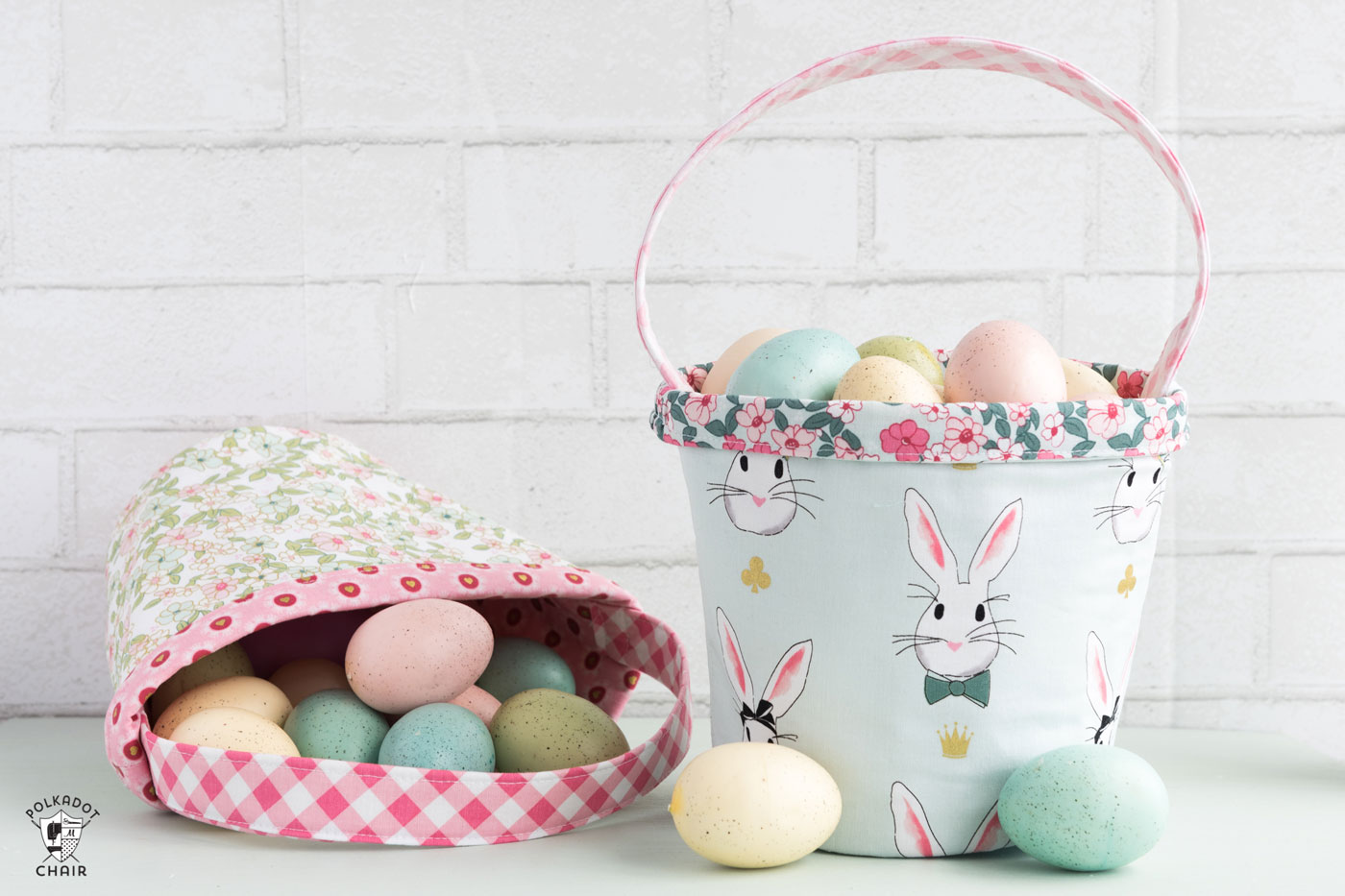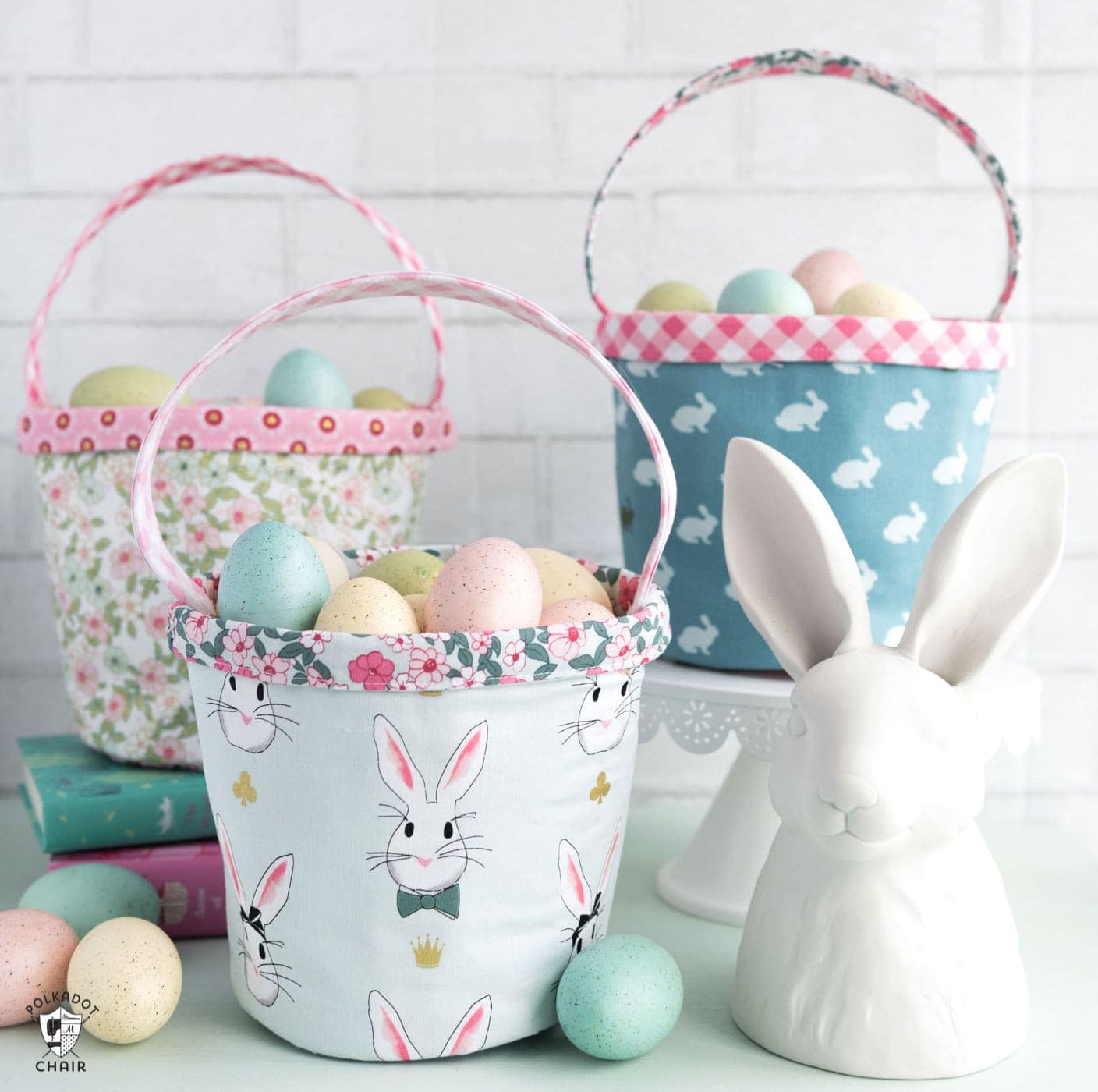 Speaking of fabric, the baskets in the photo are sewn from my Wonderland Two line. Many of you have emailed me asking where to buy the fabric. I always keep a list of suppliers in the link above that says MY FABRIC. Just click on that. If your store has the fabric and you want to be added to the list just email me and I'm happy to add you.
I know of many sites that still have the fabric in stock, so you should be able to get your hands on some.
To get the free sewing pattern for the Easter baskets:
just click here to visit WeAllSew.com !
To see more sewing projects featuring Wonderland Fabrics,

Other Free Sewing Projects you may like:
Fabric Basket Sewing Pattern & Tutorial