I've spent most of the week scouring the internet for Easter related crafts and sewing projects to share on my Facebook page.  As I've been sharing the ideas, I noticed that a lot of people have asking for projects that they could complete at the last minute. Today I thought I'd take a second and share a few of the projects that I think could easily be completed before Easter Sunday.
A few are sewing projects, a few craft ideas and a few fun ideas for Easter dinner.
Dresses: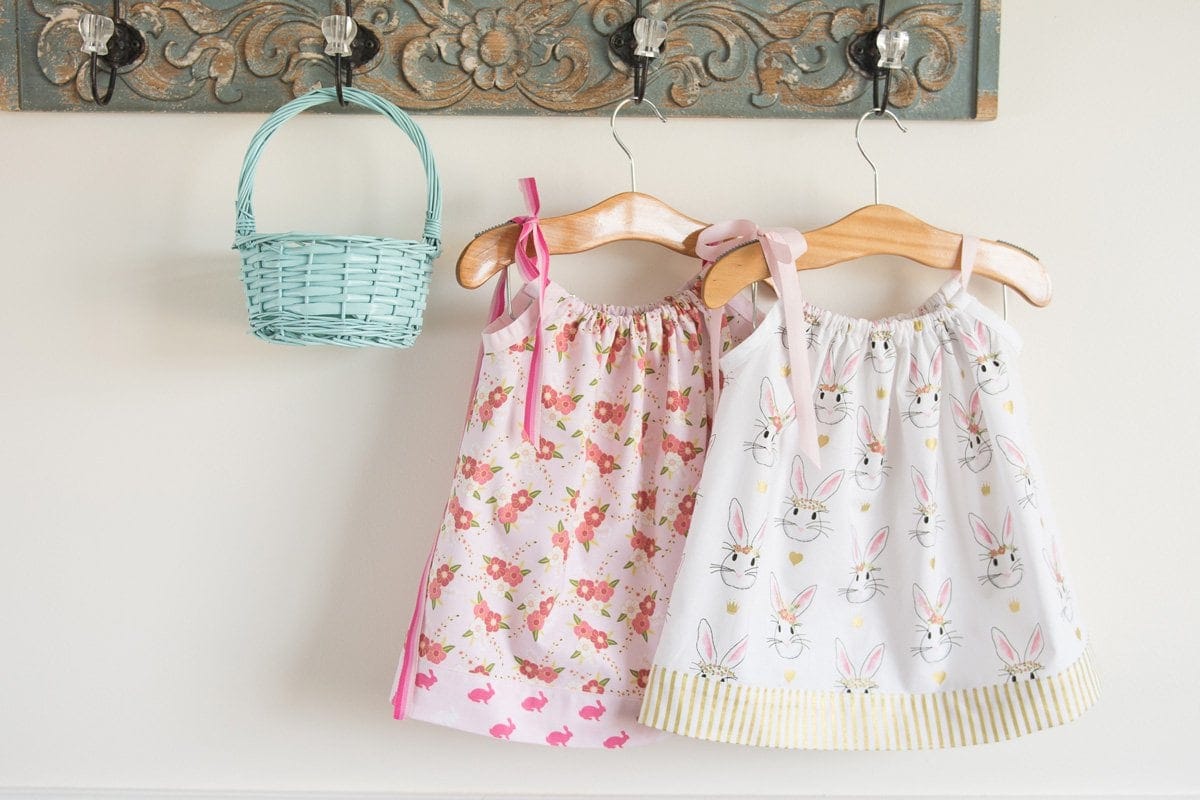 One of the simplest dresses to make in my opinion is a pillowcase dress. They are so simple in fact that many organizations encourage them as donations to help clothe children in 3rd world countries.
If you're itching to make an Easter dress, and want a simple project, this is one of my favorites.
You can find a tutorial for the way that I prefer to make a pillowcase dress by CLICKING here. You can use the chart below to adjust the size as necessary.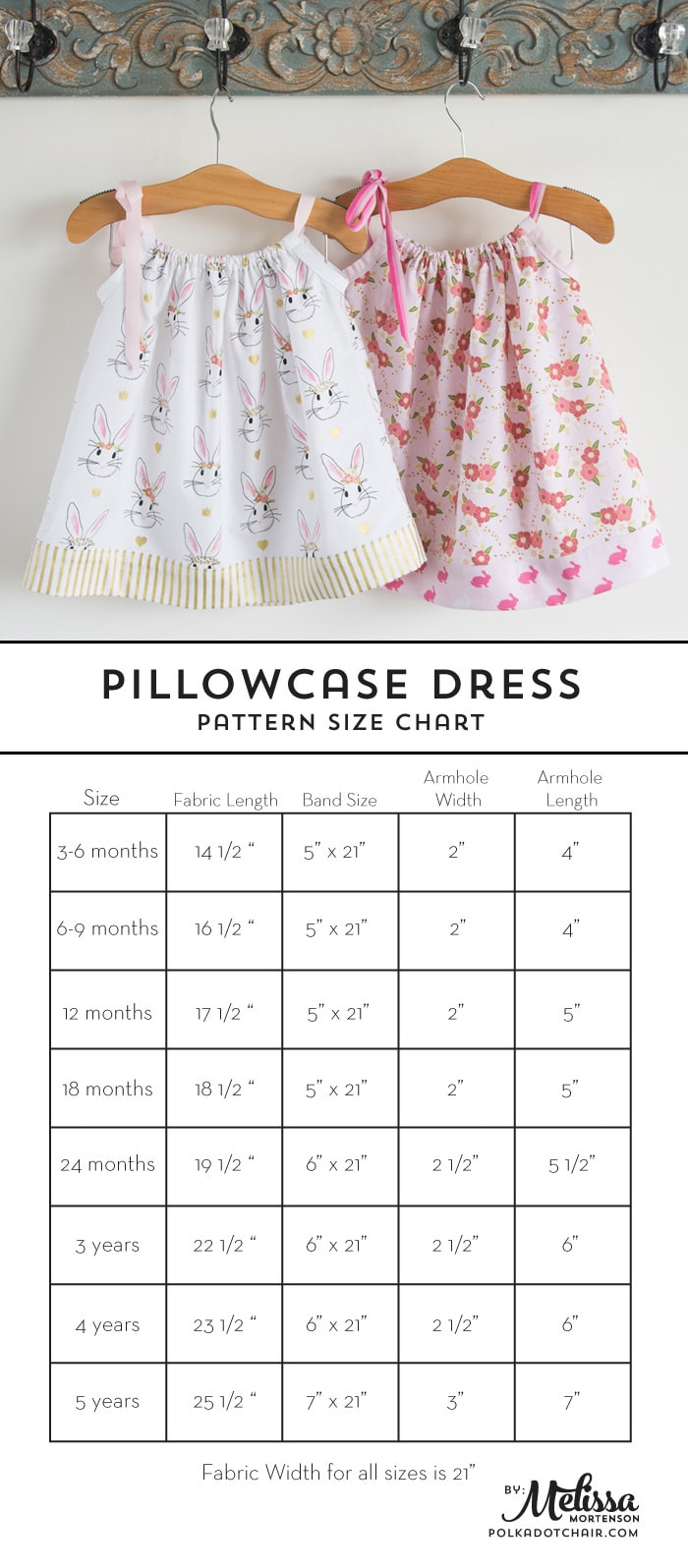 I have made an Easter dress on the Saturday night before Easter. I NEVER planned to do it that way, but being the queen of procrastination, it happened more times than I care to admit. It happened so many years in a row that it eventually became a tradition.  This year there is no late night Easter dress sewing for me, but know that I'm with all of you late night stichers in sprit.
If you're looking for a dress pattern that is pretty simple to sew, here are a few of my favorites: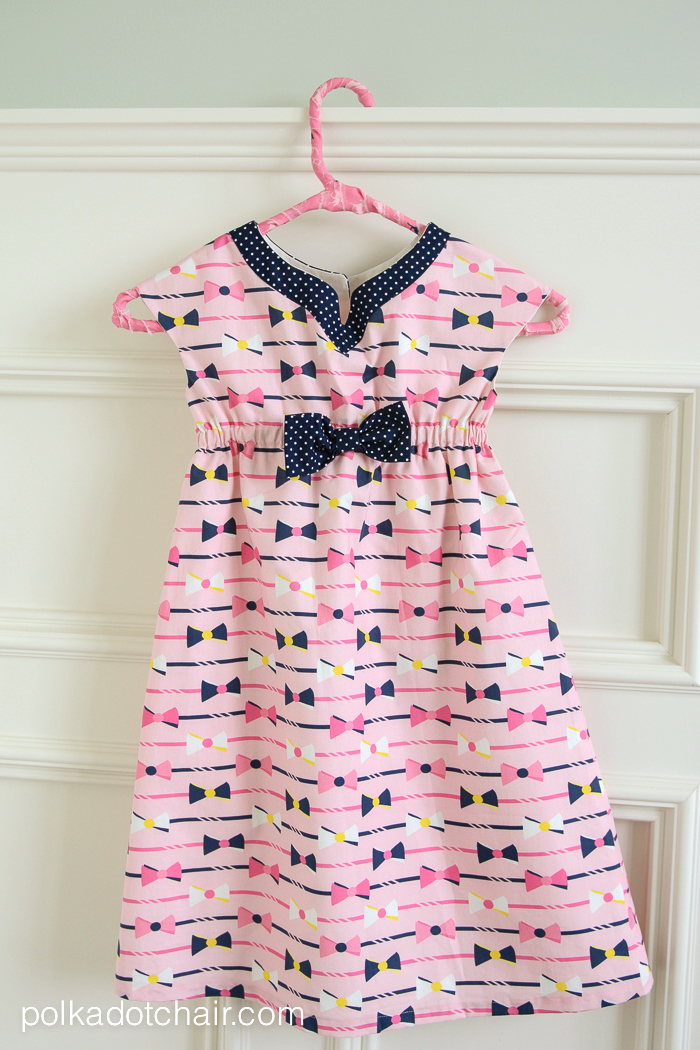 Roller Skate Dress by Oliver + S – purchase a PDF version on their website – This one is stitched up in my Derby Style fabric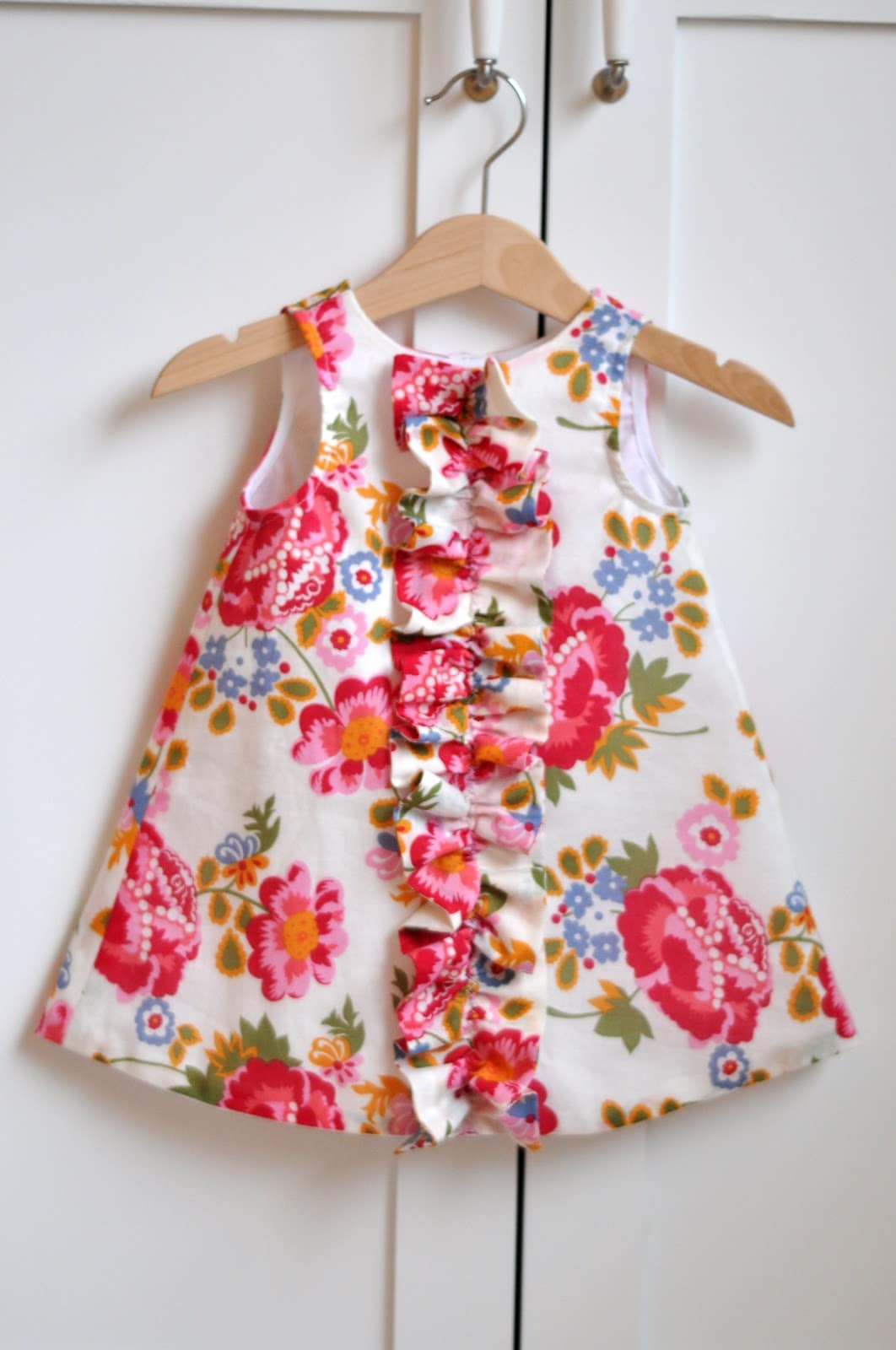 Ruffled Chemise Dress by Aesthetic Nest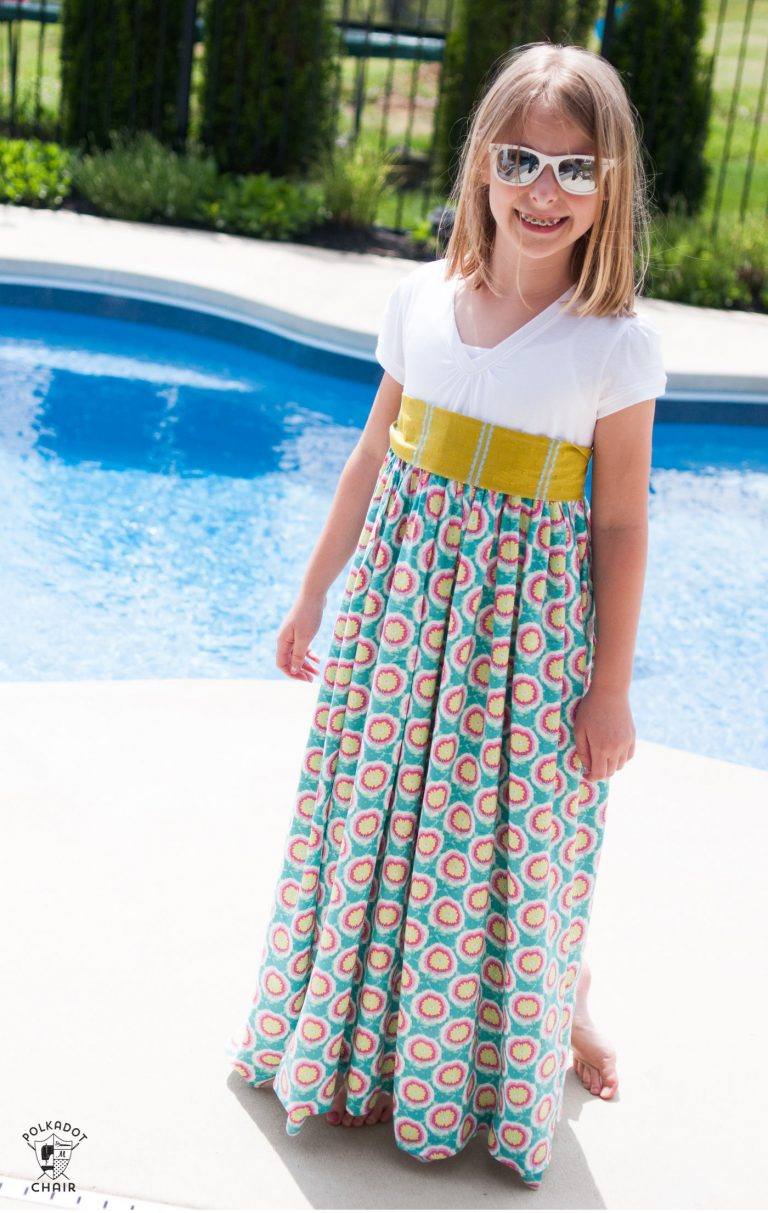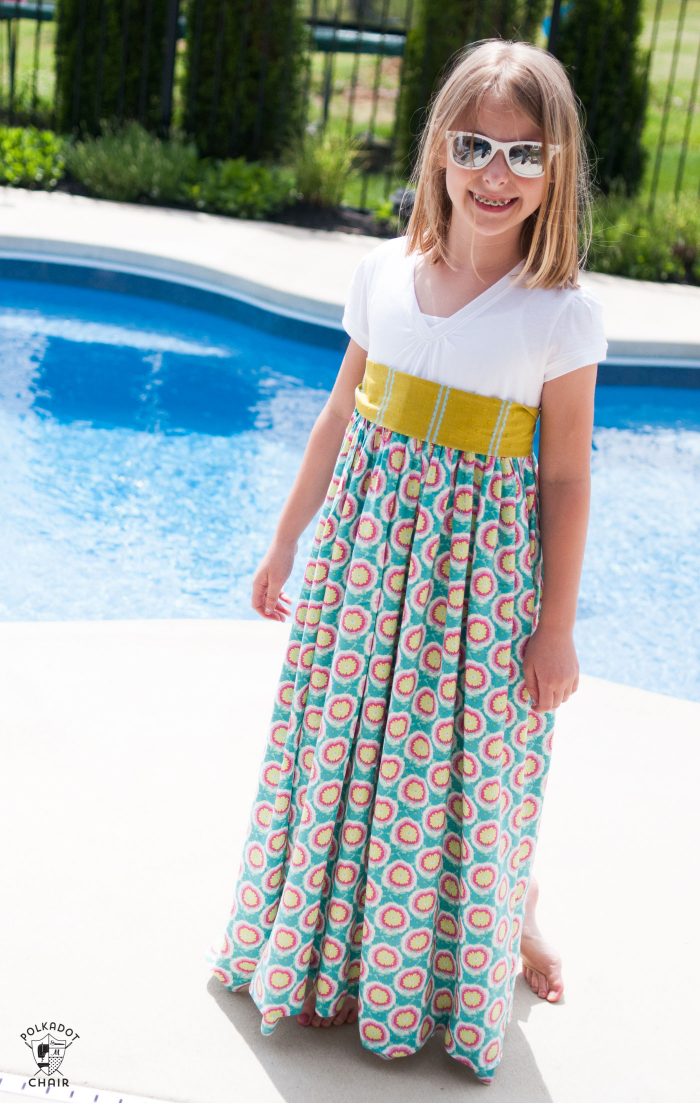 T-Shirt Maxi dress  – This is a SUPER easy tutorial to follow. Probably the quickest Easter dress you can make!
Just chop off a t-shirt and add a skirt. Get the full tutorial HERE 
Baskets & Gifts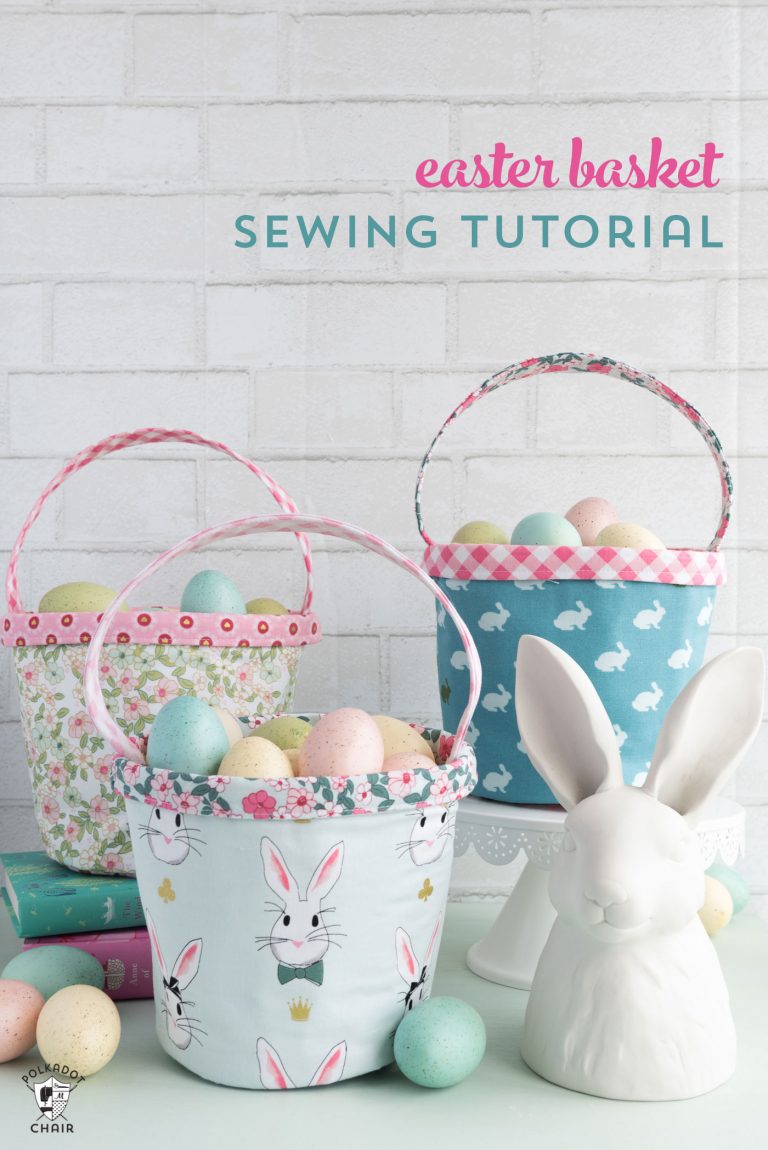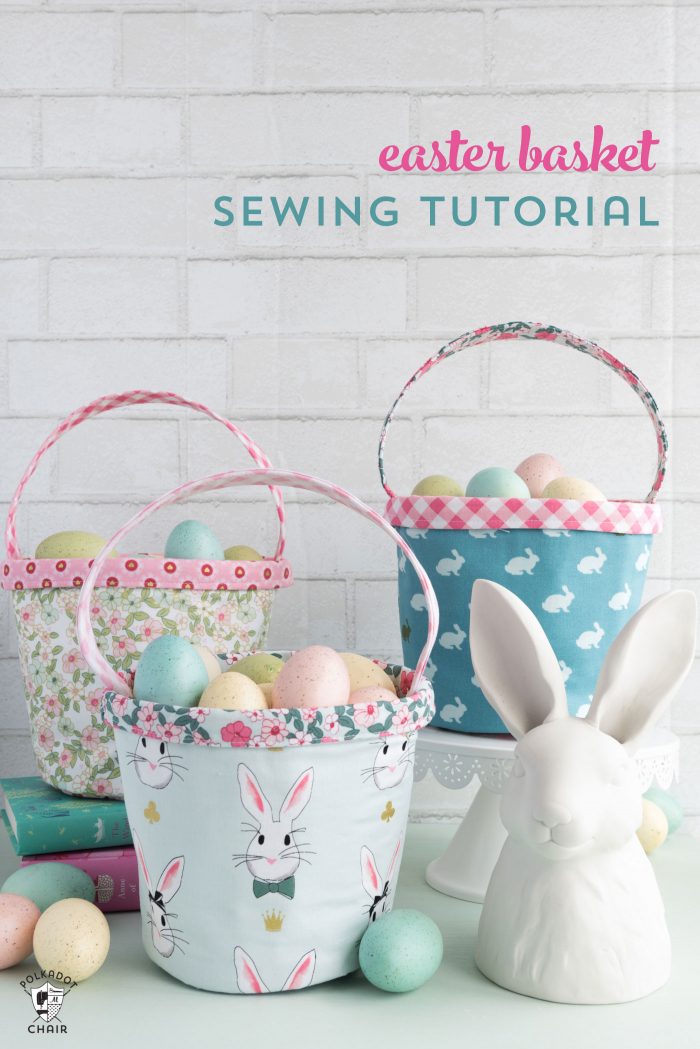 If you're looking to sew a Easter basket, check out the Easter basket tutorial that I posted last week.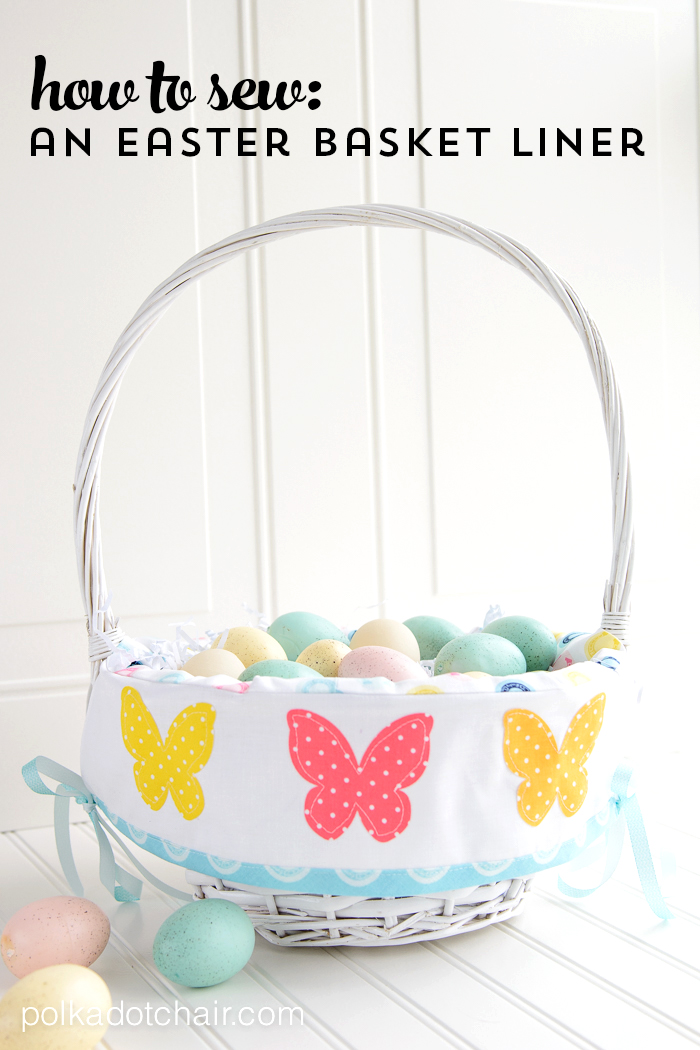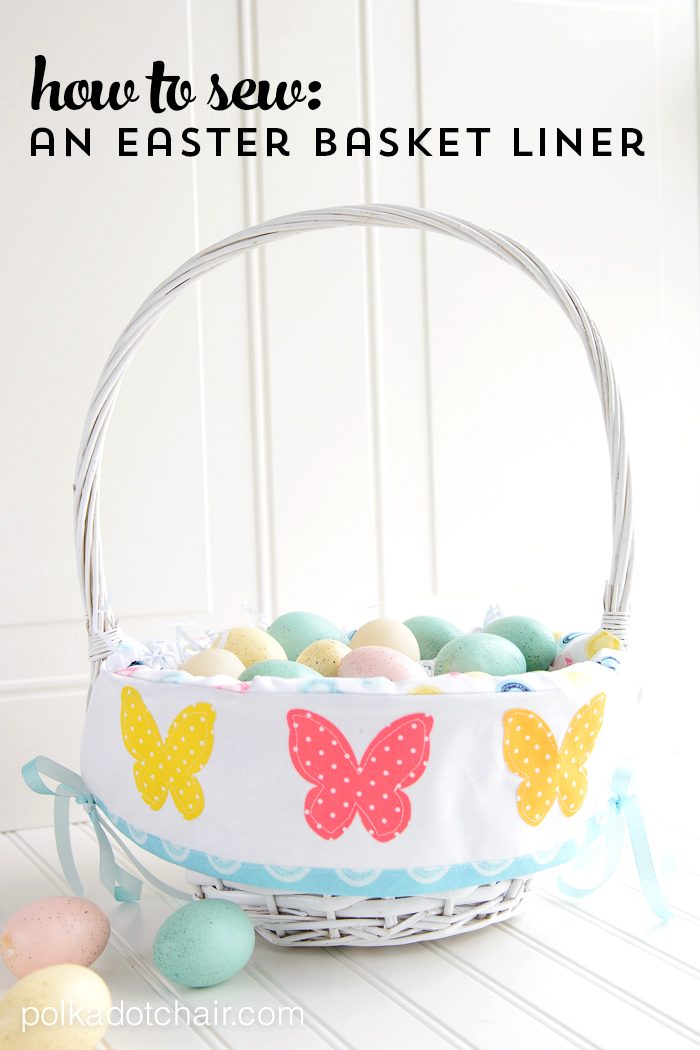 You can also just make a custom liner for a store bought basket following this tutorial.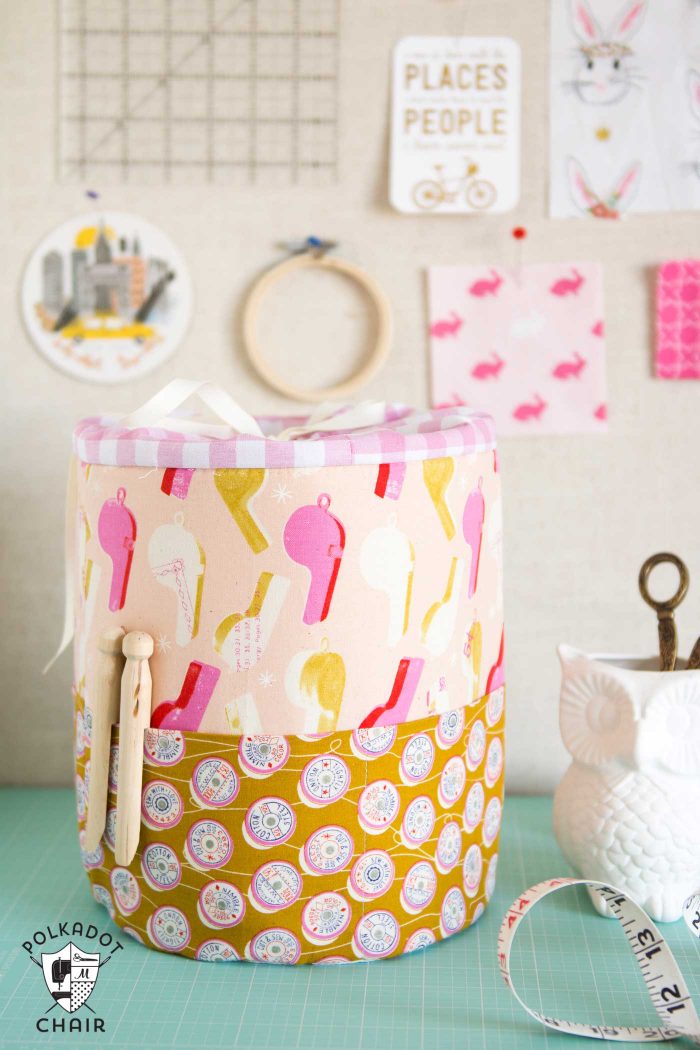 These padded storage bins would also be an adorable substitute for an Easter basket. Just stitch them up in your favorite Easter Bunny Fabrics. Get the pattern HERE.
Decor and Entertaining
If you're in the mood to add a bit of Easter decor to your home, here are a few projects that you can finish in an afternoon….
If you're looking for ways to dress up your Easter table, here are a few gorgeous ideas I've spotted online…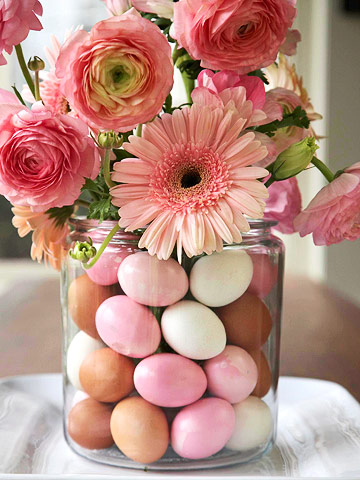 Talk about EASY! Use some plastic eggs and two vases to create a stunning Easter centerpiece. Get the full tutorial at Better Homes and Gardens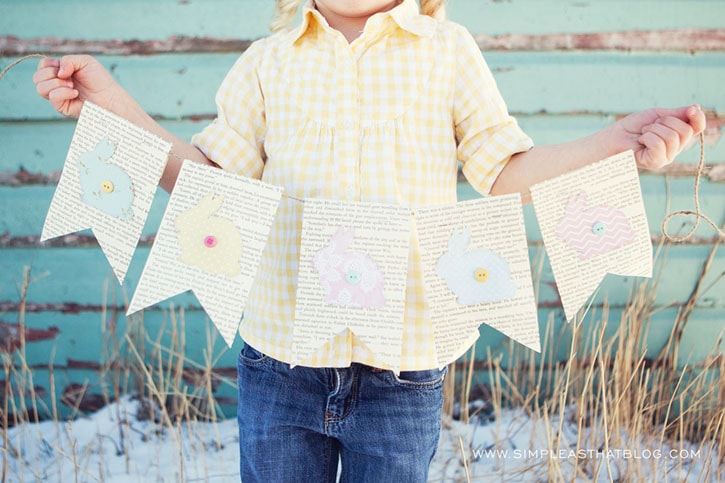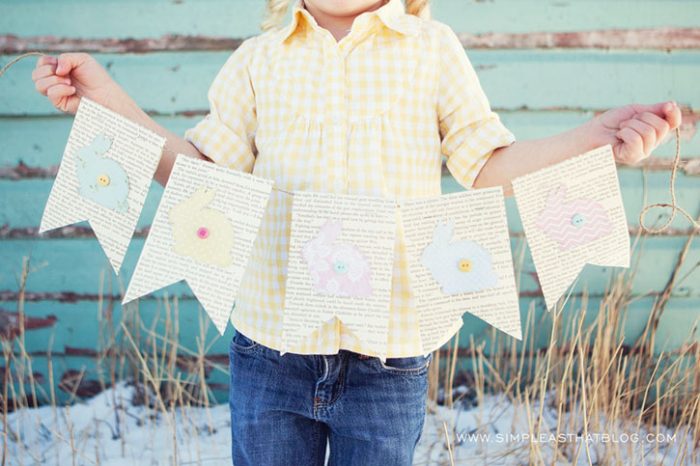 This Easter Book Page Banner is so sweet and your kids could even help you make it! via Simple as That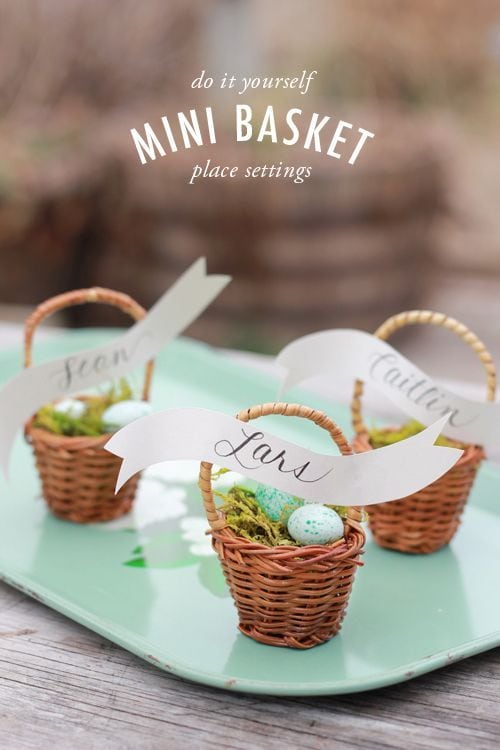 These little baskets are so cute for place settings at your Easter Table via House that Lars Built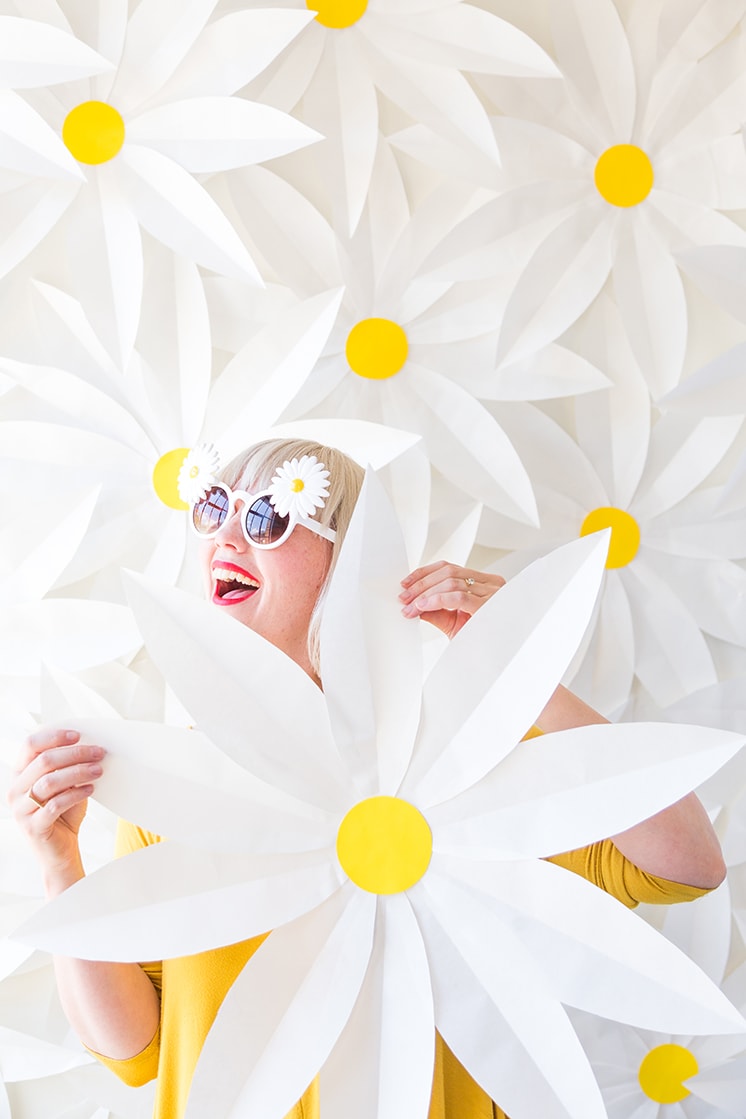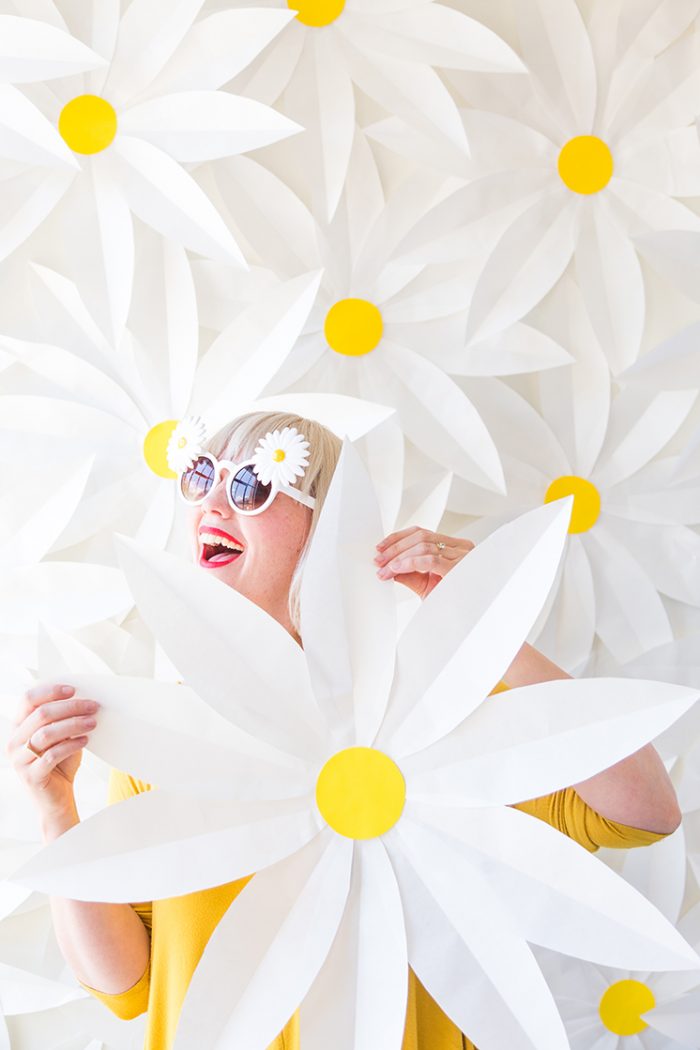 Planning a party for Easter? Check out this amazing Daisy backdrop also by House that Lars Built