Today marks the end of our Summer Sewing series, I hope that all of you enjoy your "unofficial" weekend of summer. Bev from Flamingo Toes is sending the series out with a bang with this ADORABLE "Need More Shiny Things" Embroidered Zip Pouch Tutorial.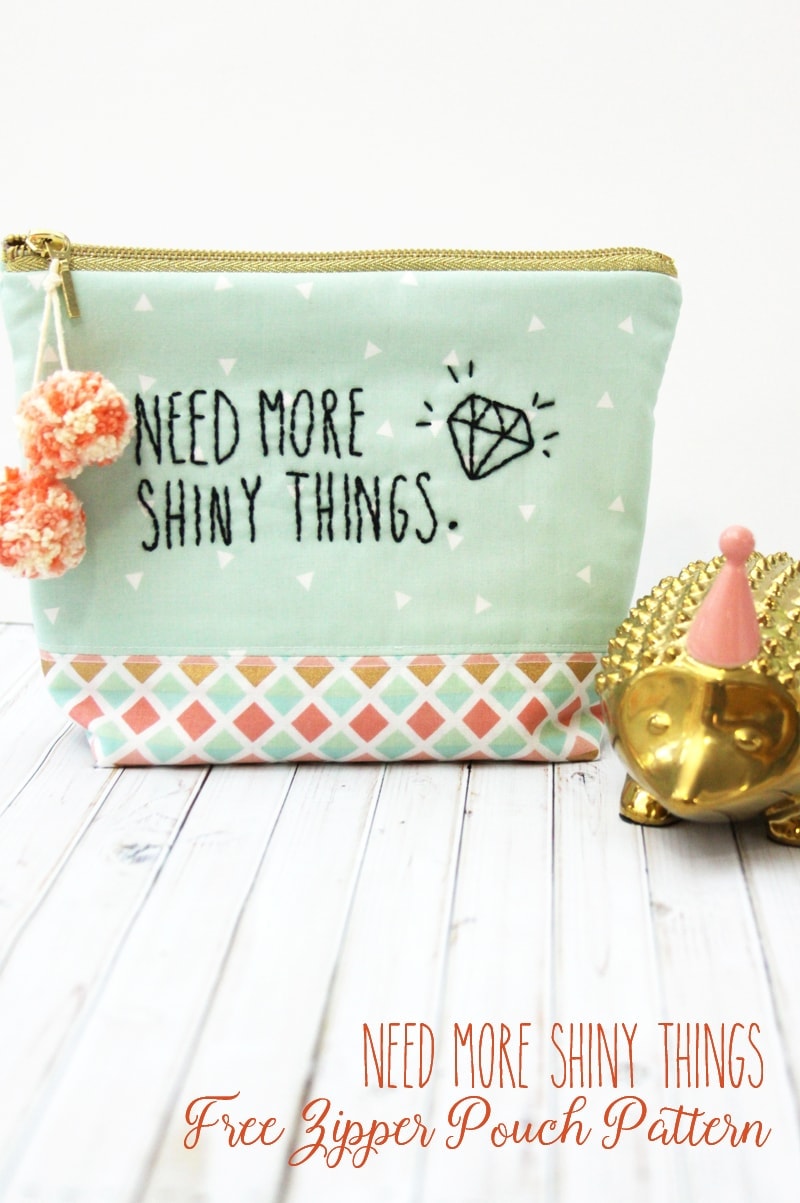 I feel like I should ask everyone "what did you do during your summer vacation"? Was there any sewing involved? I have to admit that I got less sewing done that I would have liked this summer. I have a tendency to make larger "to do" lists for myself that I should, but even taking that into consideration I feel like I should have been more productive.
It's easy for me to forget (and I'm sure some of you as well), that the enjoyment that I get from sewing comes not only from finishing a project, but also the excitement of the entire creative process. I love to dream up a project, pick out fabric, agonize over said fabric choice, and dive into creating something new. So, I'm not going to beat myself up too much by my unfinished projects pile right now.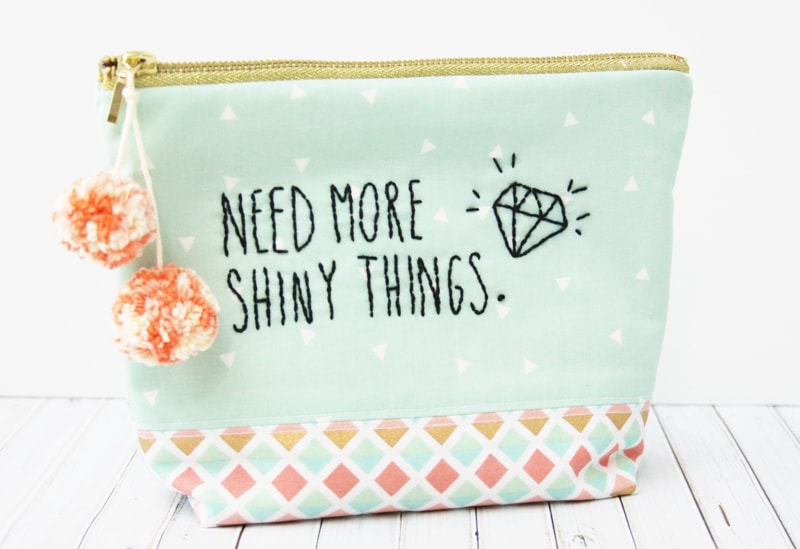 I have to say though, all of the projects shared during the Summer Sewing Series have left me so inspired! I've added so many creative and fun projects to my "to make" list and am going to enjoy every minute of the dreaming that goes into the anticipation of a completed project.
Today project from Bev is no exception. I love this pouch!! How clever is that saying? I agree Bev, I need more shiny things!
Bev is sharing a free tutorial for the zippered pouch over on her site, Flamingo Toes. Be sure to hop over there and check it out.