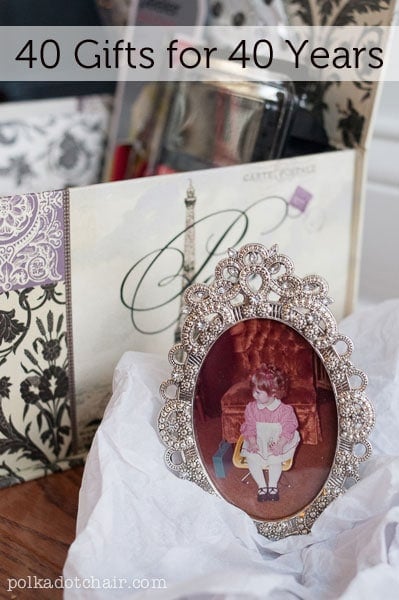 This week I turned 40 years old. To be honest I'm really not sure how I feel about that, it could take up a post all in itself.
For my 40th birthday gift, my Mom sent me the cutest thing! It was such a fun and unique idea that after I had opened a couple of the packages I thought "I HAVE to stop and take pictures of this!" It was such a nice idea that I wanted to share it with you here today.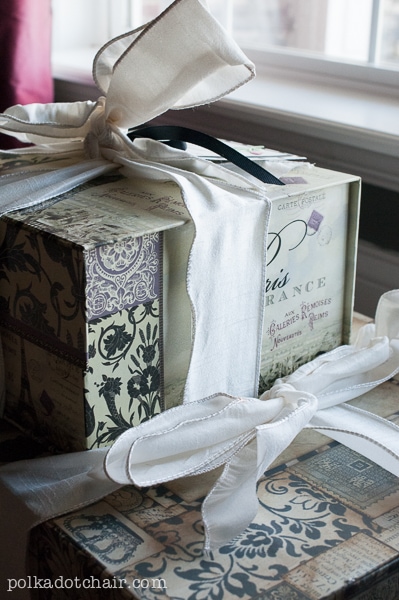 Last week 2 big boxes showed up in the mail.  I set them aside to open on my actual birthday.
Inside each box I found individually wrapped and numbered gifts.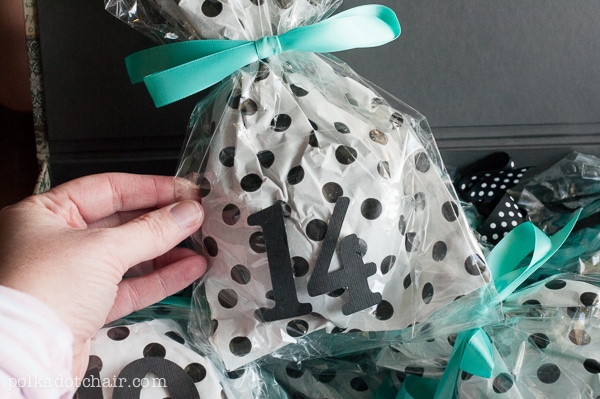 The gifts were numbered 1-40. One gift for each year.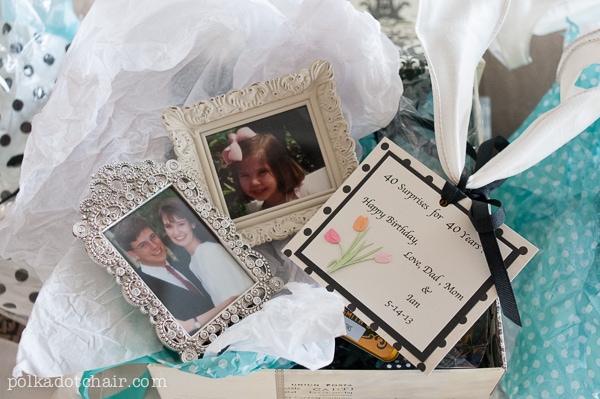 The first few gifts were framed photos of significant times in my life, my wedding, my kids being born and a few of me as a baby.
The rest of the gifts were all things that I had done or liked to do. There were paint brushes, crayons, kitchen gadgets, travel charms, notebooks, candy and all kinds of other fun things.  I was seriously so touched by all of the effort and thought that she put into the gift.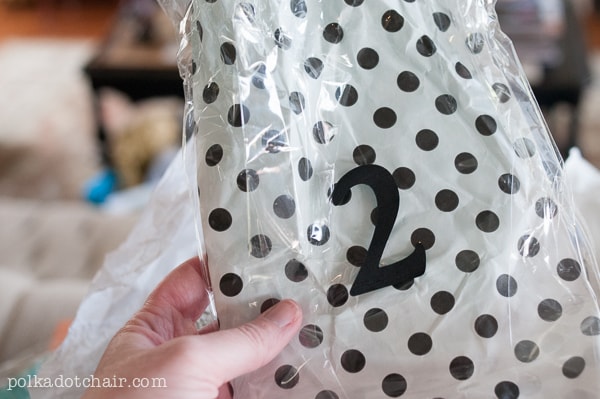 The last gift was 40 one dollar bills that were bound together like a notebook (you can get them at the bank like this).  Something tells me this will get spent on fabric 🙂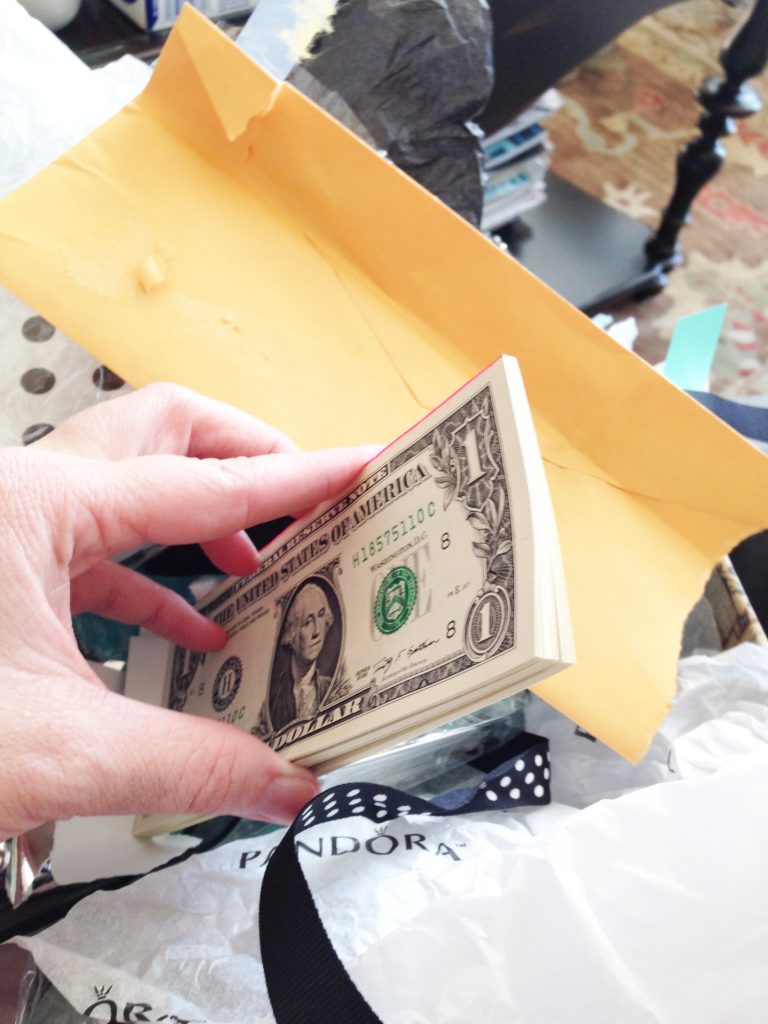 After I opened a few gifts I waited until the kids all got home so they could help me open the rest. They got such a kick out of seeing what was in all of those packages!