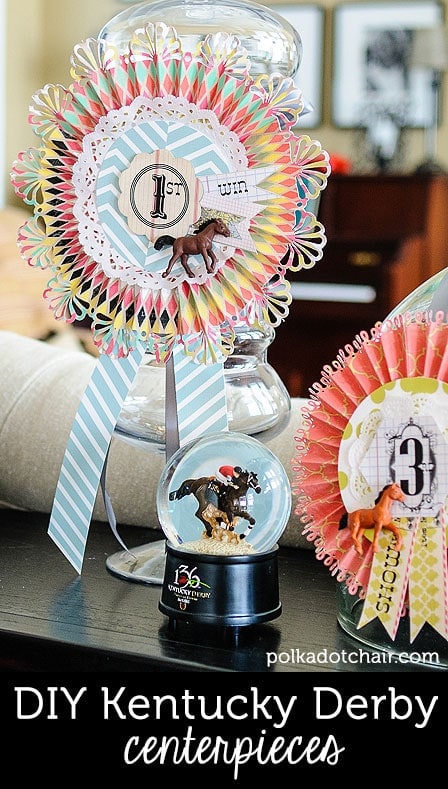 I decided to add a bit to my Kentucky Derby Decorations this year by making some Prize Ribbon to use as a centerpiece.
I used the Number Junque, Spring Circus, Quaterfoil, & Chevron kits from Rhonna Designs.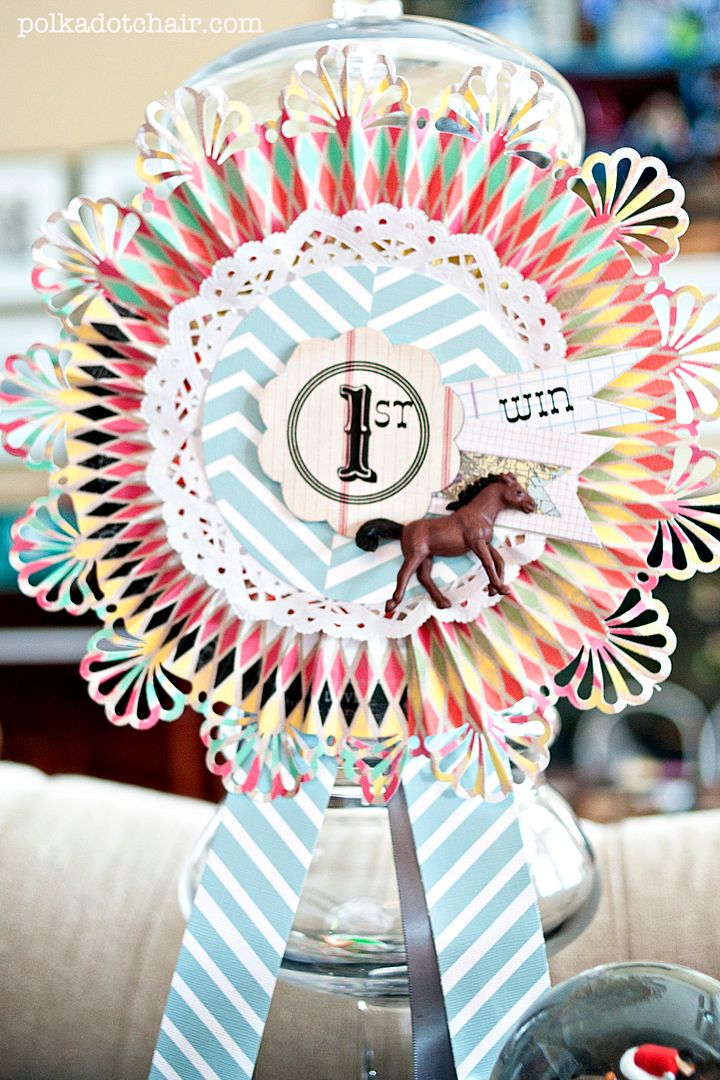 In Horse Racing, the first place horse Wins, the 2nd place horse Places,  and the 3rd place horse Shows.  Hence;  Win, Place, Show are terms you hear a lot at the track.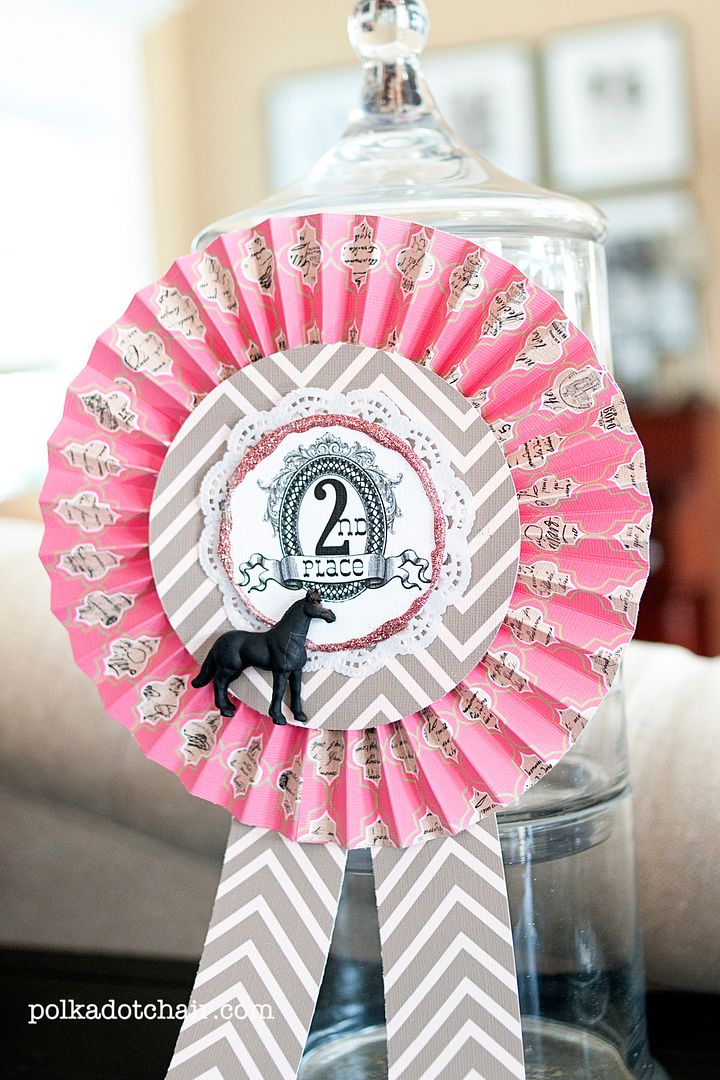 I just made simple lollies (or rosettes is that what they are called??) using 3 strips of 12″ wide scrapbook paper.   I have the Martha Stewart scoring board which made the whole job really easy.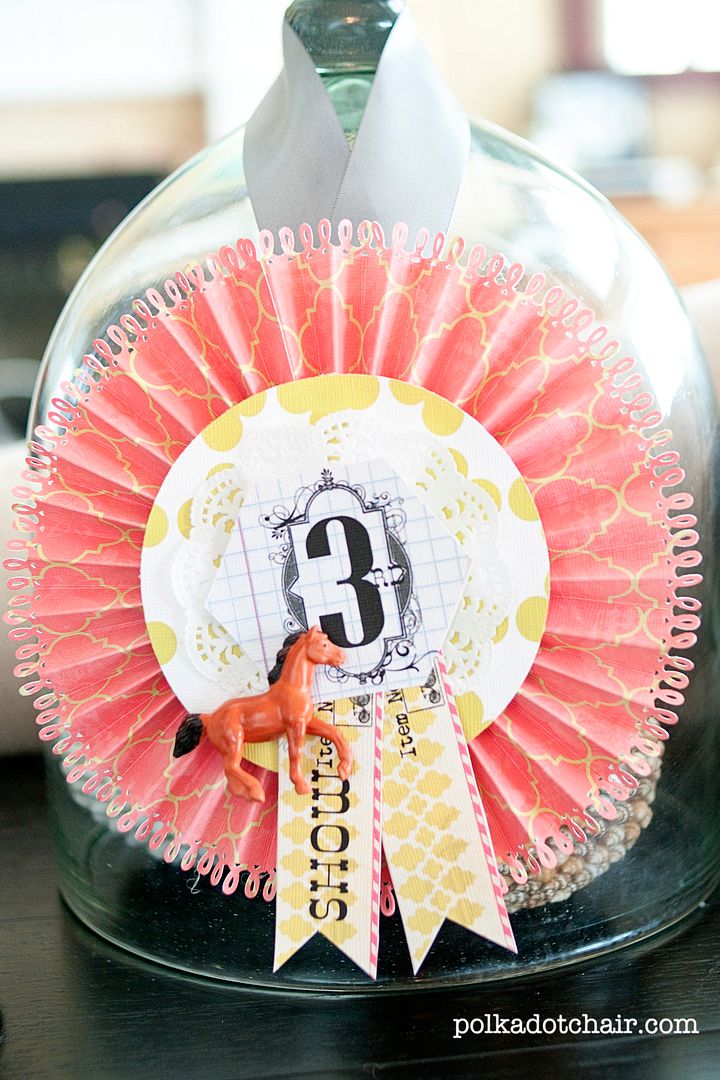 A few of the lollies are punched (also a Martha Stewart product) on the edge to give them some decoration.
I hot glued plastic horses on to them… I can't decide, if the plastic horses are cool, or just taking it a bit too far… but I like 'em. (maybe next year I'll spray paint them gold *wink*)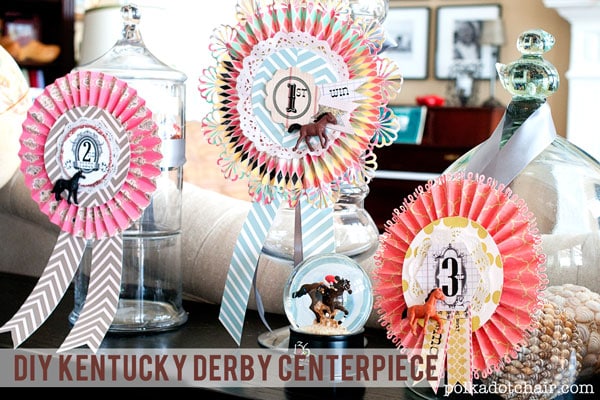 Click here for more Kentucky Derby Party Ideas, including some really Fun FREE PRINTABLES!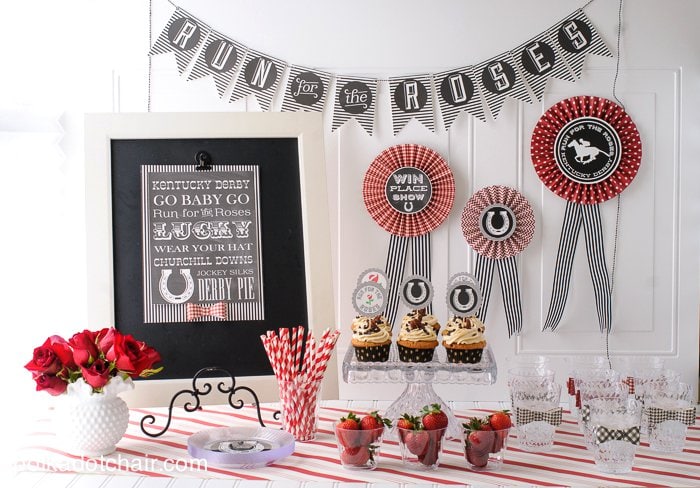 Connect with me: