This week for Finish it Friday, I'm sharing all the details of a cute kids duffle bag sewn from blue shark fabric & my Saturday Duffle Bag Sewing Pattern. These cute little duffle bags make great gifts!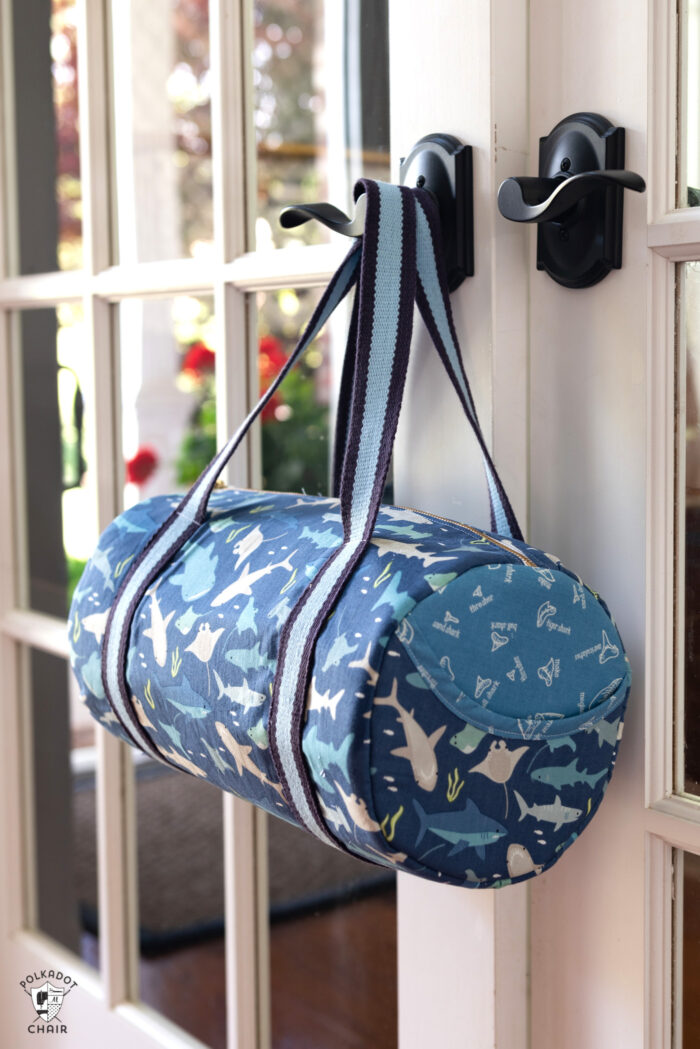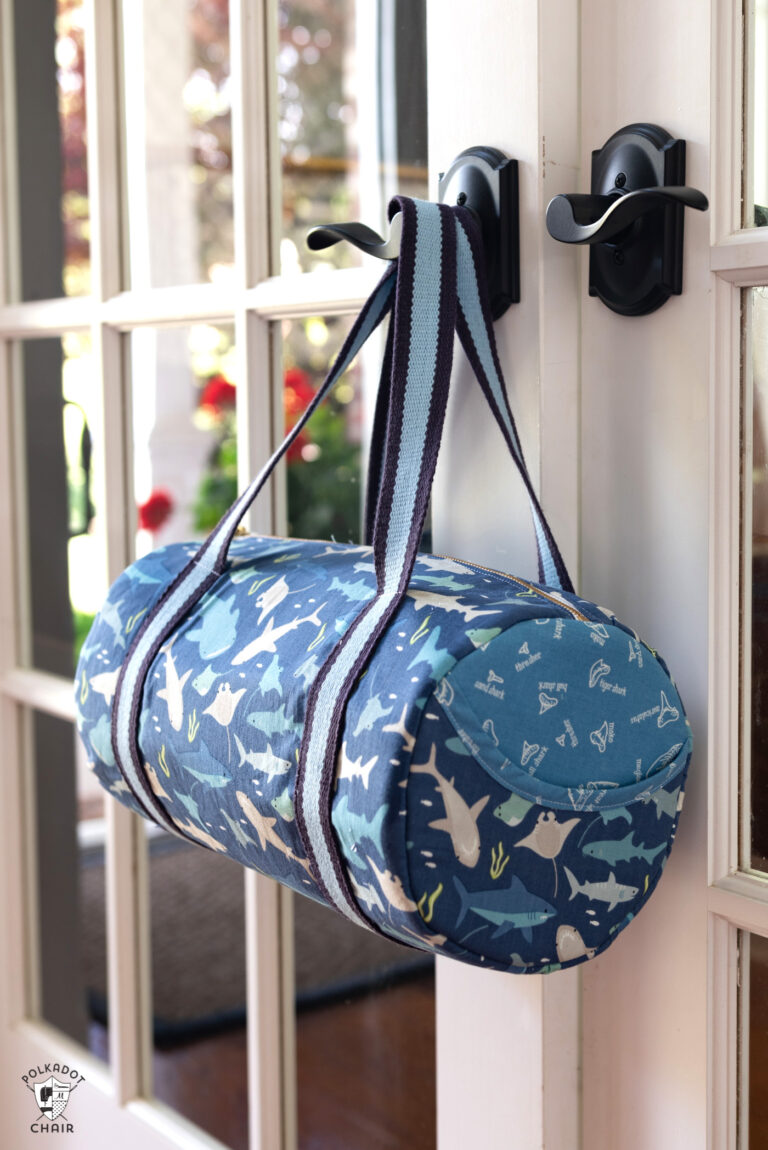 I'm so excited to have a project ready for Finish it Friday this week! Finish it Friday is a "challenge" I set for myself at the beginning of the year if you're not familiar with it. I wanted to get some of the projects off my "to do" pile and actually get them finished! So far this year, I've made pretty good progress, but recent work deadlines have kept me from diving back into the WIP pile!
Table of Contents
This week I made myself sit down and finish a Duffle bag that I cut out several weeks ago to give as a gift. It took me less than 2 hours to finish the bag. Each time I finish a project, and it doesn't end up taking as long as I thought it would, I wonder why I get so overwhelmed by my WIP pile.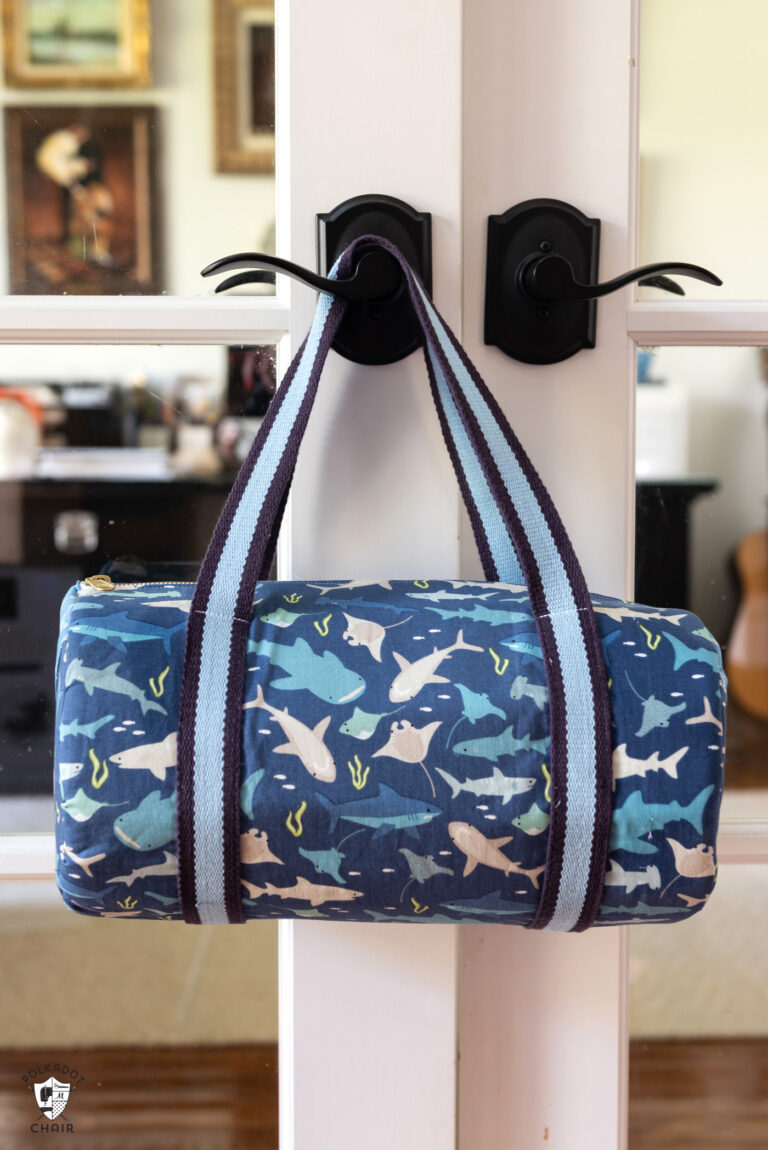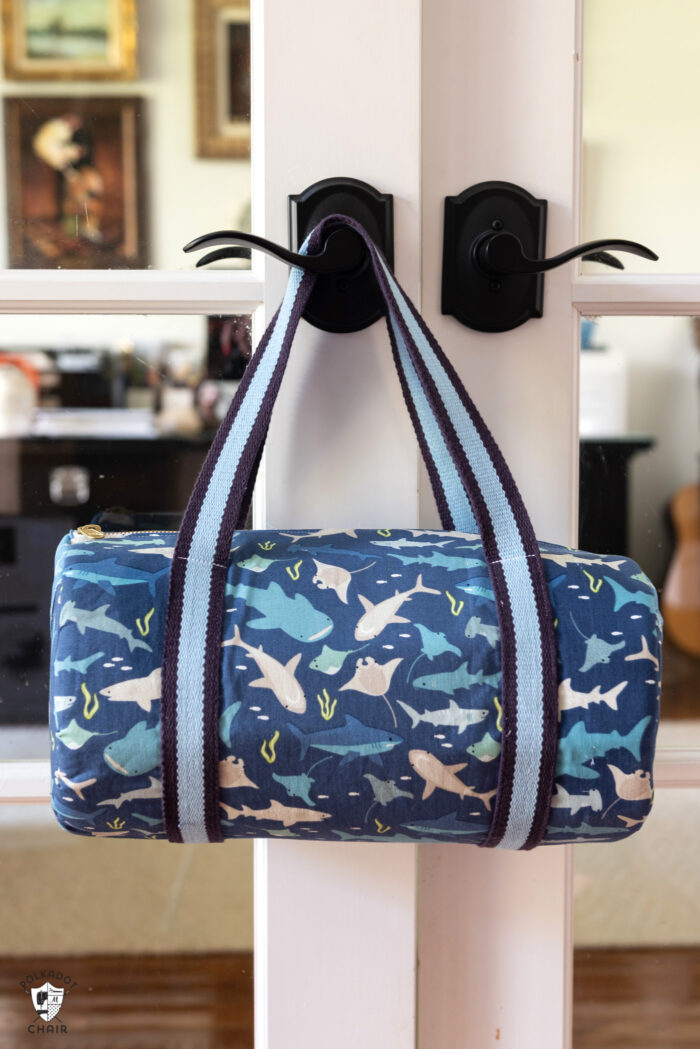 Have you ever done that? Worked a project up in your head to be so big and time-consuming that you avoid it altogether? Then you sit down and finish it and realize it wasn't as big of a deal as you made it out to be? Happens to me all the time. You'd think I'd learn *wink*.
Kids Duffle Bag Fabric & Pattern Details
Let's move on to the project details!
This duffle bag is my Saturday Duffle bag pattern. It's the smallest of 3 sizes of the pattern, and I think, is a great size for kids. Since this bag is for a small child, I left off the shoulder strap.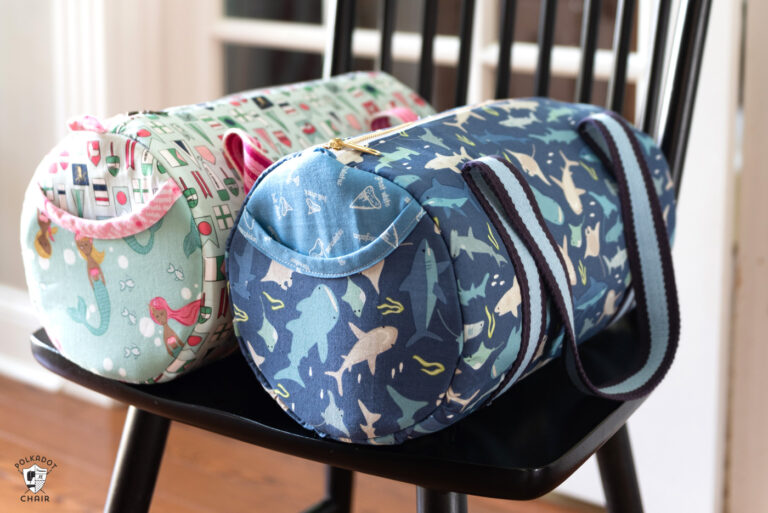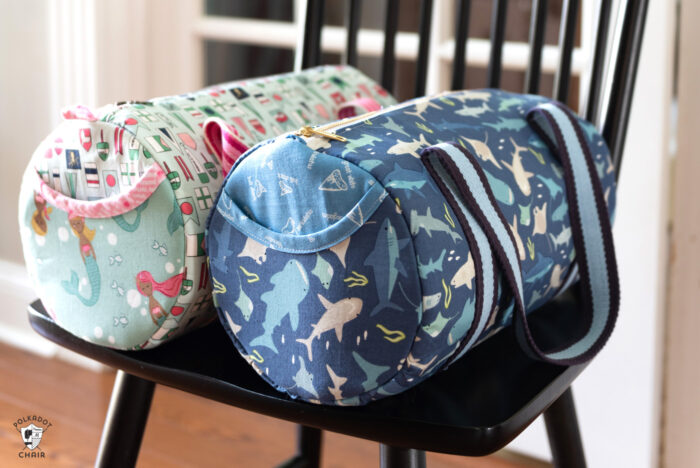 The fabric is from the Riptide collection by Rachel Erickson of Citrus & Mint Designs. Riley Blake released it around the same time as my Ahoy Mermaids collection, and I think they coordinate so well with each other.
I plan to gift the kid's shark duffle bag with the mermaid duffle bag I made a few months ago to a set of siblings.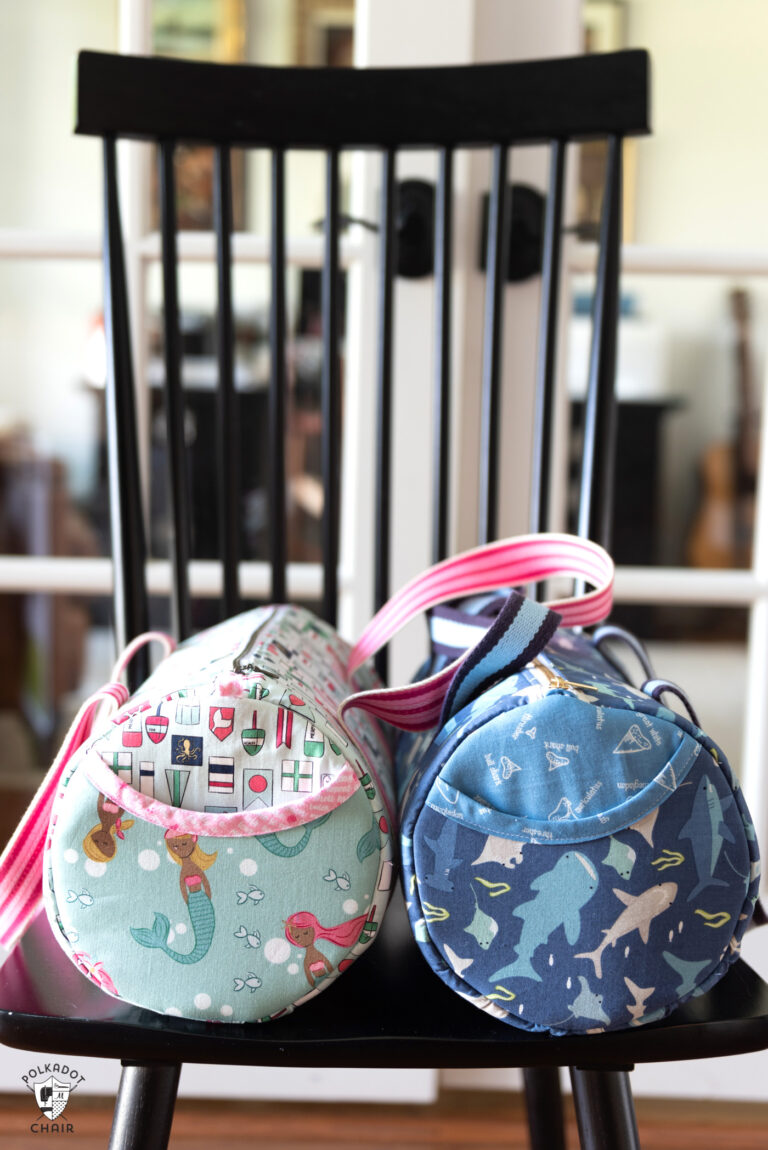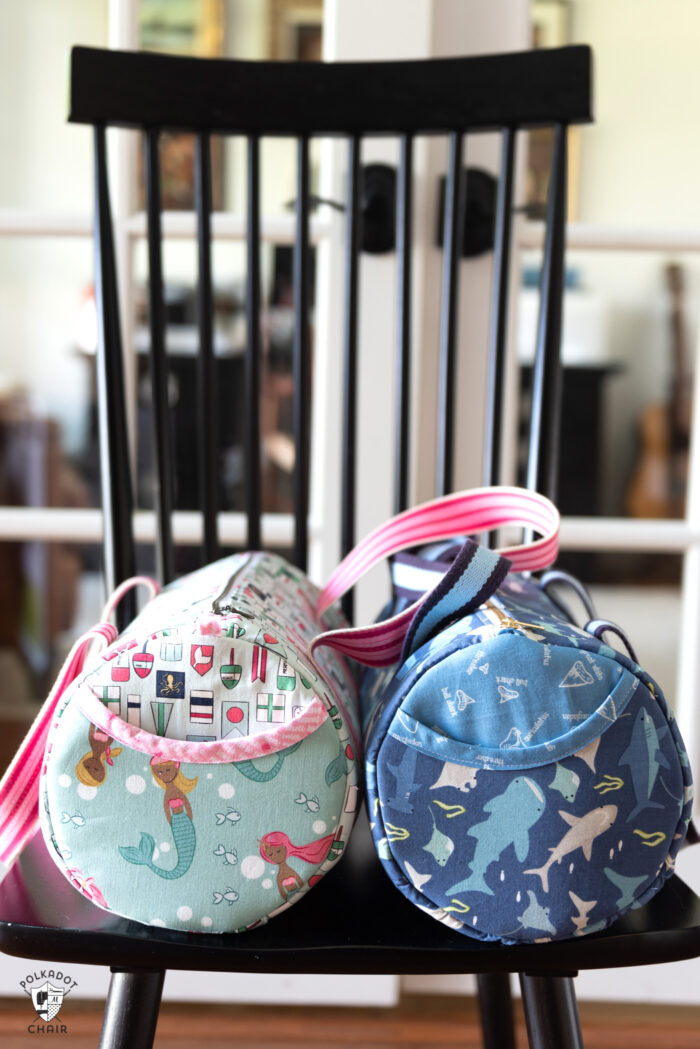 Where to Buy the Pattern
You can find the pattern in my shop, or use the link below.
Tips for Emptying that Work in Progress Bin!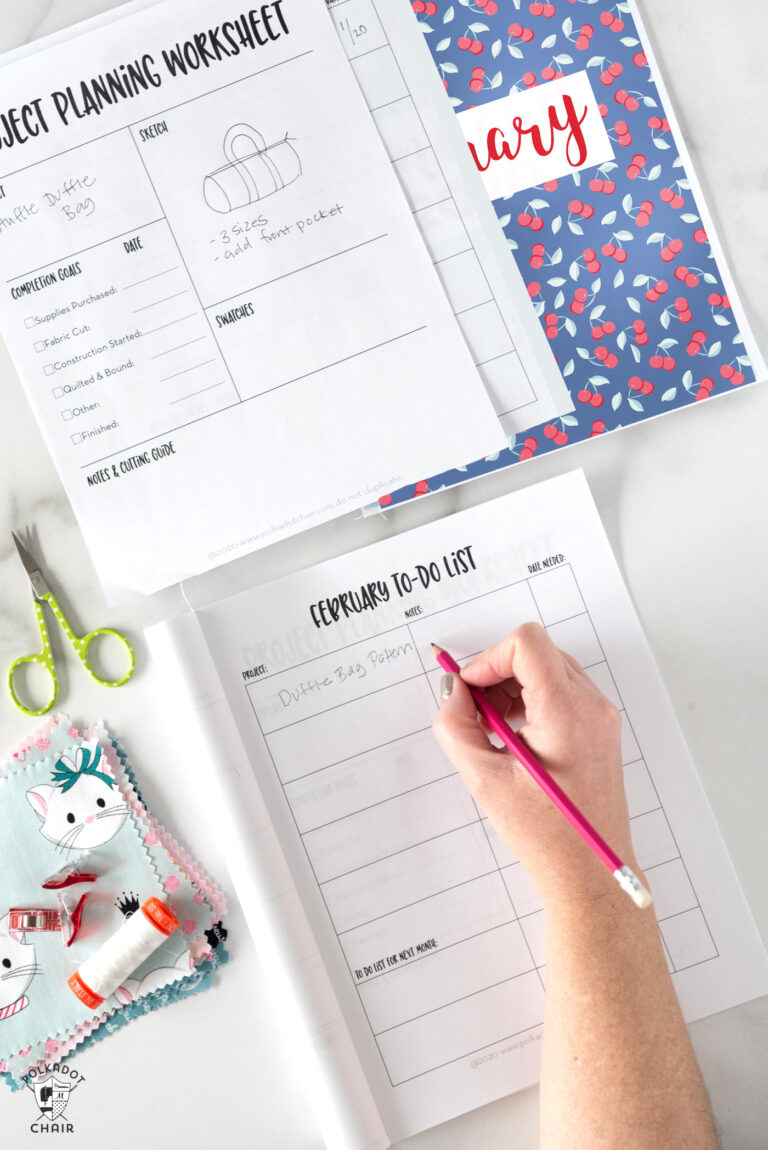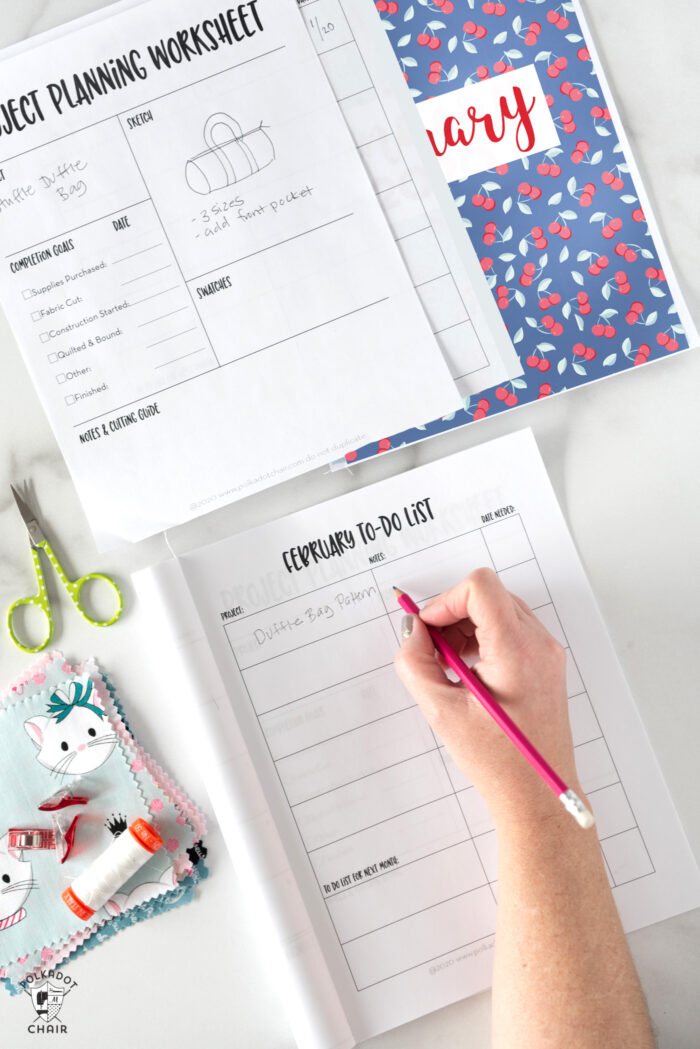 One of the things that I have done this year is make a list of all of the projects I'm currently working on. I have never done that before, and it just seemed like an extra step. After I started keeping a list, I noticed that I could get more projects finished and faster. I honestly think that I forgot projects. Only to remember them later, many times, much later.
Another tip I have for you is to start with the hardest part first. Sometimes when we are overwhelmed by a project, there is one specific step that is holding us up, instead of leaving the part of the project that we enjoy least to the last. Finish it first; then, you are less likely to "psych" yourself out with what is left of your project.
If you need a good way to keep track of your WIP's, we have a free printable on the blog. It's a monthly project planner that contains a worksheet to keep track of your projects.
What about you guys? Anyone fisnidhed anything fun latley?