Looking for fun crafts for kids or teens to do? We've rounded up 30 of our favorite craft projects just for you! Each one of these projects provides a simple & creative way to spend a summer day. Many of these DIY kids' crafts use supplies that you might already have on hand!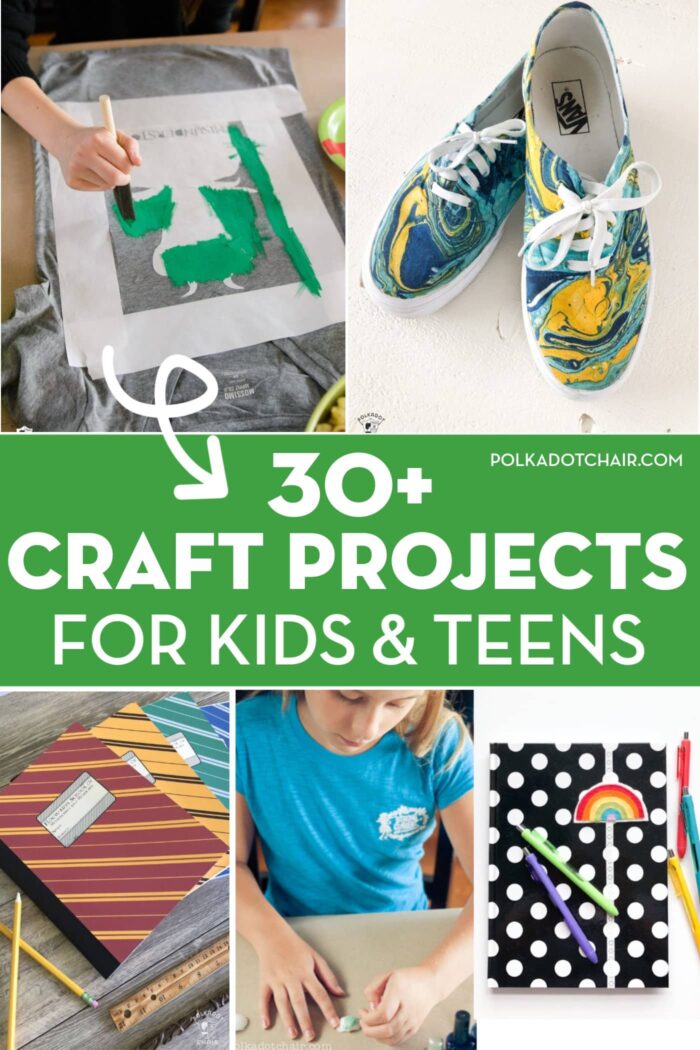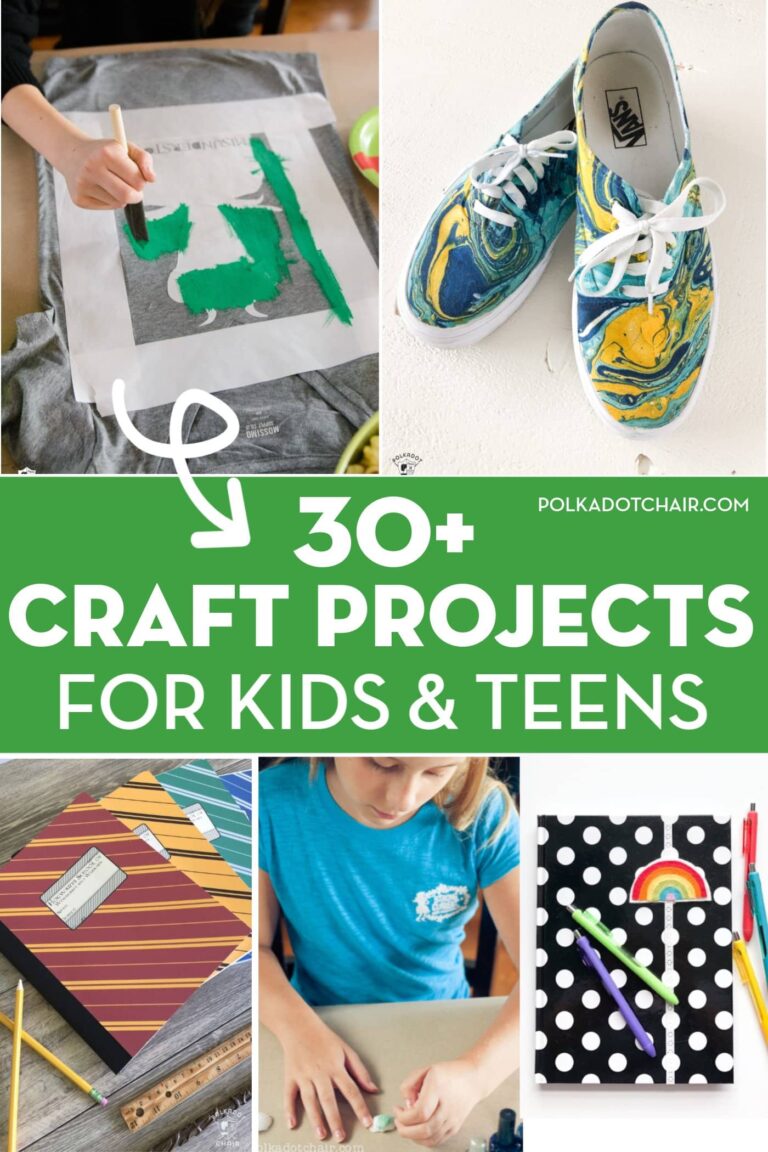 My kids are grown up now; over the 25+ years that I spent as a "mom of kids," I managed to learn a thing or two.
I have found myself over the years trying to entertain loads of kids and teens on rainy days, snow days, and days when it's just too hot to go outside. Last year my son ended up moving out a few months after the rest of his friends and siblings, and we found ourselves looking for ways to help him stay active during that time.
Why Should you Craft with your Kids & Teens?
Suppose you feel like you find yourself with what seems like endless hours in the day trying to keep yourself and your kids upbeat and engaged. I want to try to help.
First of all, you don't need to be crafty to do this. It's easy DIY stuff. It's fun. The odds are that you are crafty, and you didn't even know it.
I have found over the years that doing a cool DIY project with my kids has helped me bond with them. Each one of my teens went through a rough patch. We found that during those times, creating really helped to ease some of their worries.
Keeping their hands busy and their minds engaged helped them to relax and keep things in perspective. We were lucky enough that our high schools offered great arts and crafts classes. Our kids made sure to take one art class a year. They found that class period to be a welcome "break" during their high school years.
Plus you can't beat that "wow, I made that feeling!".
More than 30 Creative, Fun and Simple Craft Projects for Kids & Teens
I went through the blog archives and found 30 projects that I think can help you out. While searching, I tried to pick tutorials that did not require many specialized materials, were not expensive, did not cost a ton of money, and could be made with stuff you probably already have on hand. I didn't want you to have to always run out to the store to buy things. Most of these art projects and craft ideas have links to purchasing the supplies online if necessary.
Disclaimer: Just because these are fun for kids and teens super easy, it DOES NOT mean you should let them do any of them unsupervised. Supervise all activities and make sure that all safety protocols are followed.
From tie dyed tees to hydro dipped shoes, and a few fun mason jar crafts, here are more than 30 DIY projects for teens and tweens, perfect for summer camp, or just a lazy summer day at home.
Here are a few other kids craft projects from some of our favorite blogs:
Paper Bag Scrapbook Journal at Crazy Little Projects
Summer Activities Board at Lil Luna