Stitch up a fun quilt for Halloween using our new Spooky Sampler quilt pattern. The pattern features a variety of quilt blocks inspired by some of my favorite Halloween icons!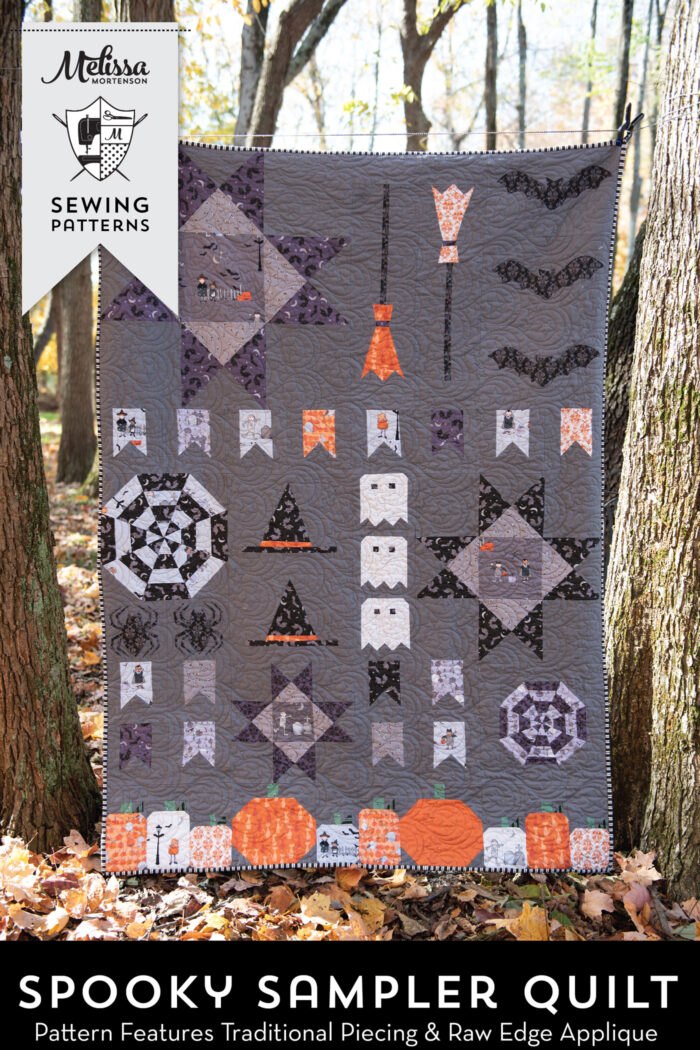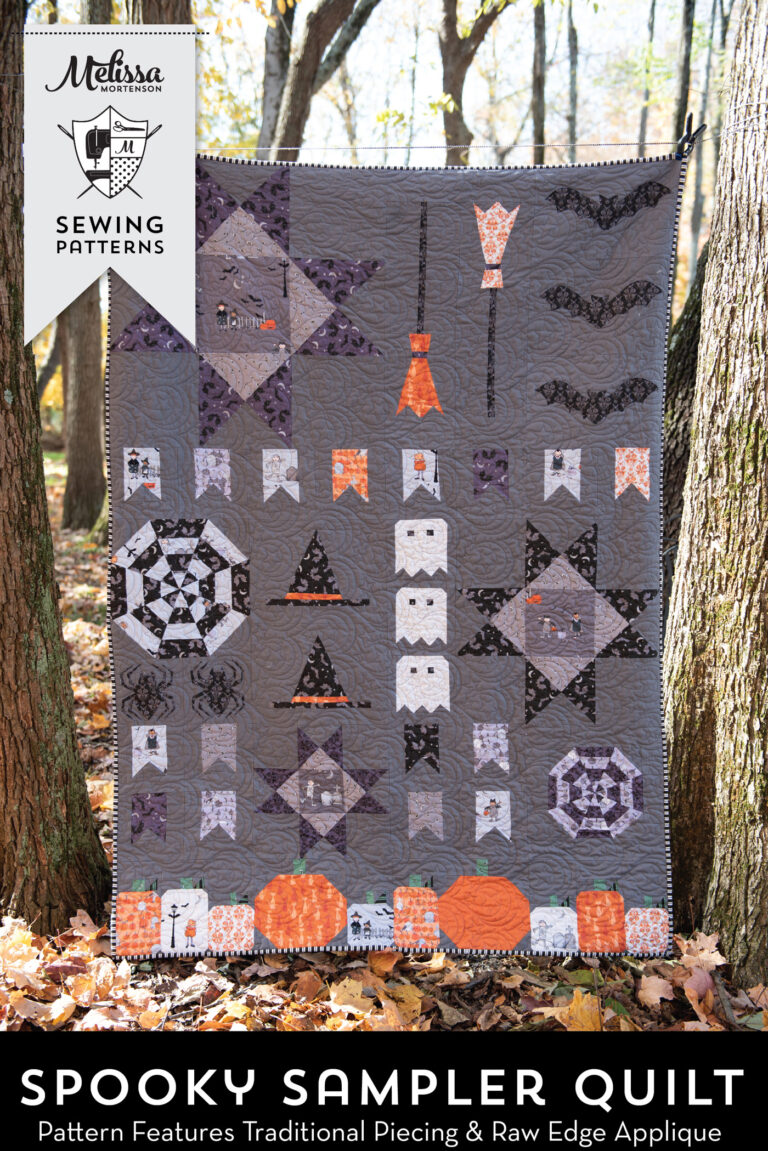 I know it's May, and Halloween is still months away, but I'm going to talk about Halloween a bit today, more specifically Halloween Quilts. I'm very excited to introduce you to my newest quilt pattern called Spooky Sampler.
Table of Contents
Quilt Pattern Details
The Spooky Sampler Quilt Pattern was inspired by my Derby Sampler Quilt pattern from several years ago.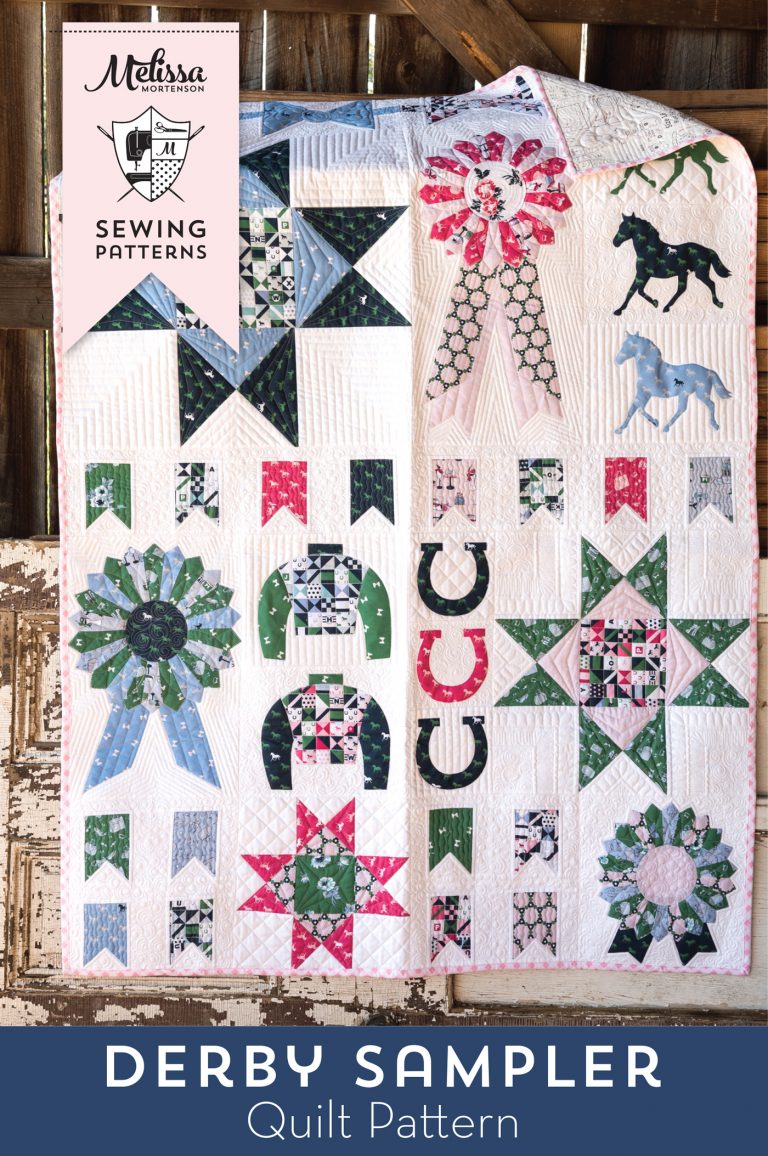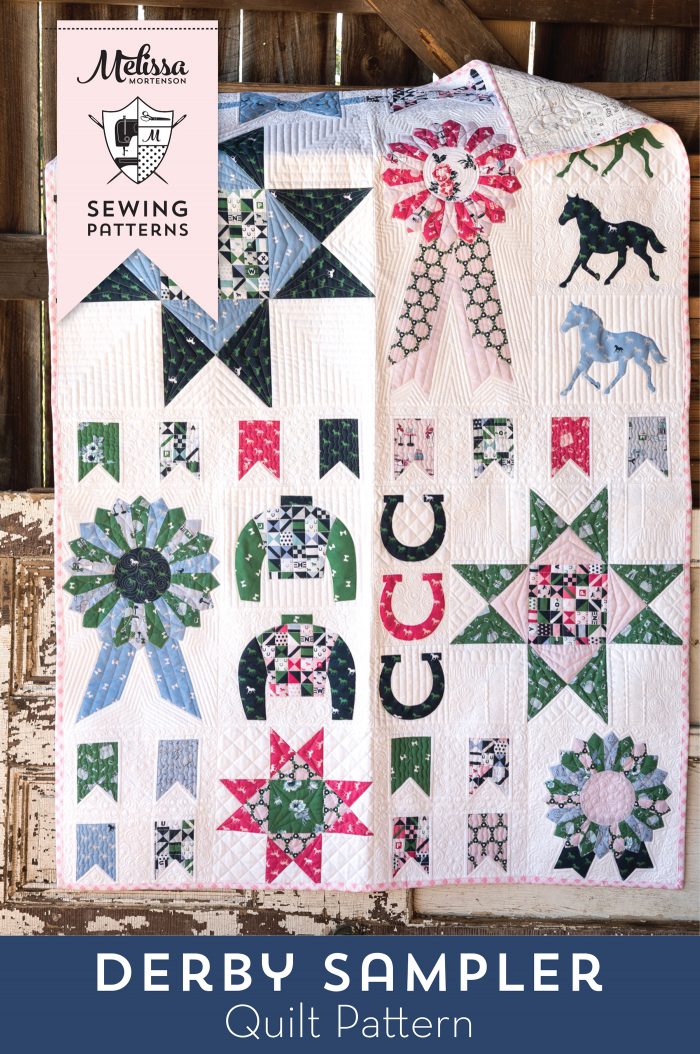 I love creating sampler quilts; you get to make a variety of quilt blocks. You make a little bit of everything, kind of like ordering a lot of appetizers at a restaurant (does anyone else do that, or am I the only one?)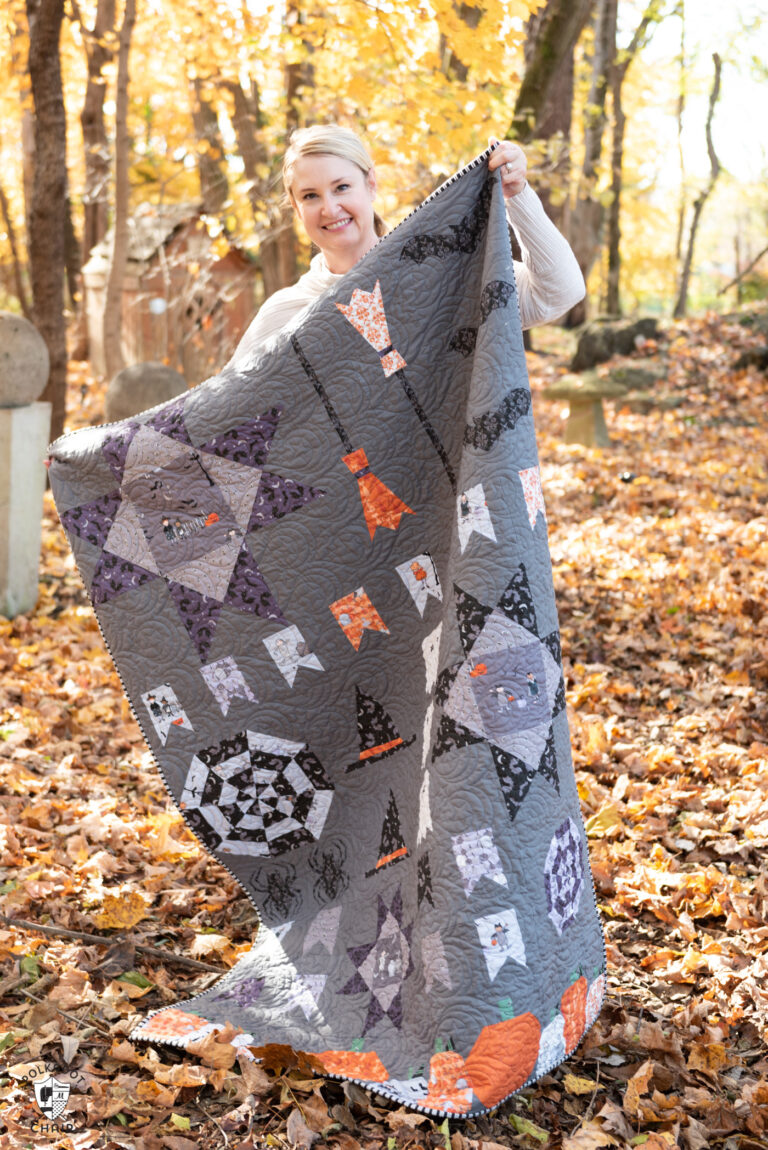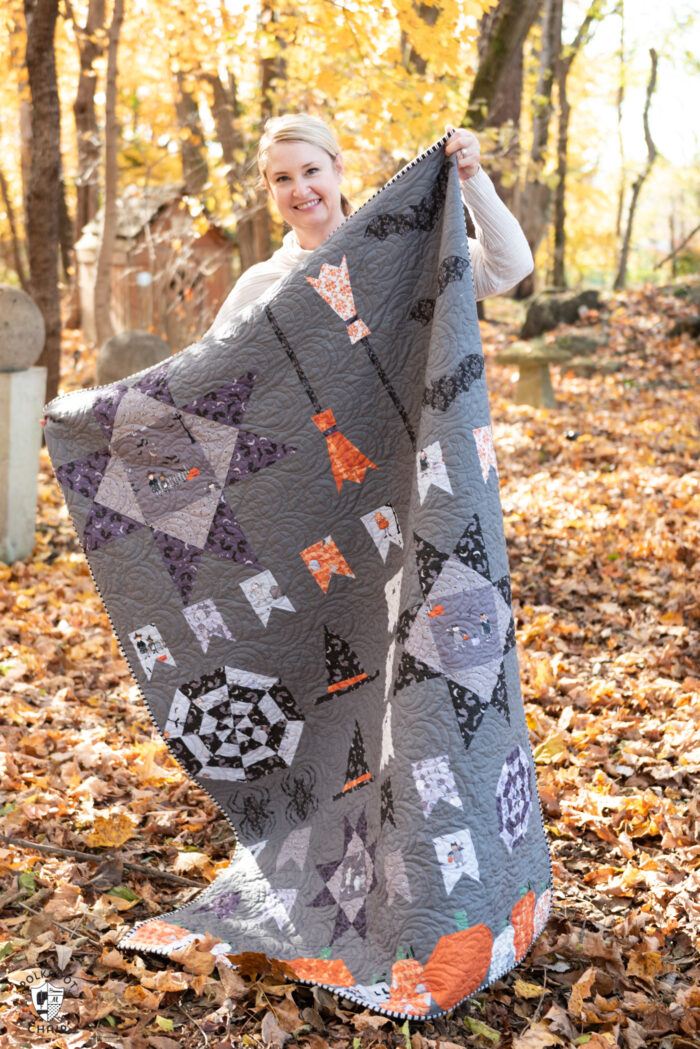 When I make quilts, sometimes I get tired of making the same block over and over again. I have found that I enjoy creating quilts with a variety of block styles. It makes it easy to break your larger project down into steps.
When I designed the Spooky Sampler pattern, I tried to brainstorm which Halloween icons would be the best to turn into quilt blocks. Many of the blocks didn't make the "cut," but the ones that did, I think, are really great.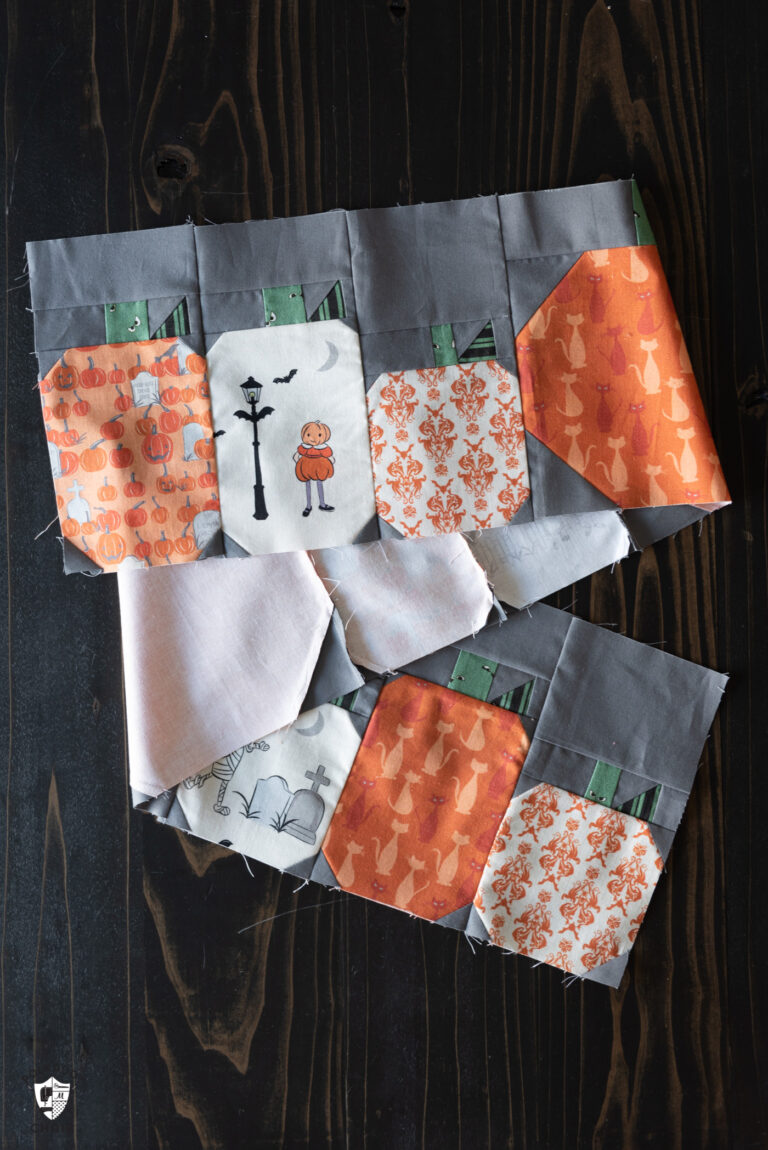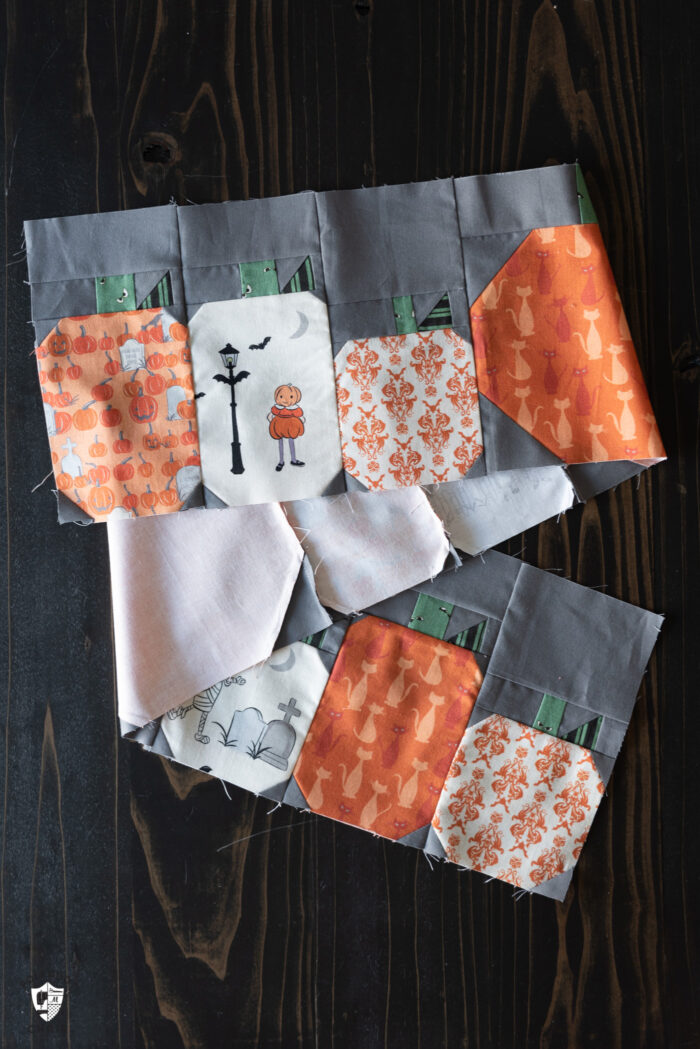 In this quilt pattern you will find:
Ohio Star Quilt Blocks
Broom Quilt Blocks
Bat Quilt Blocks
Spiderweb Quilt Blocks
Ghost Quilt Blocks
Witch Hat Quilt Blocks
Flag Quilt Blocks
Spider Quilt Blocks
And three different types of Pumpkin Quilt Blocks.
How is this Quilt Constructed?
The quilt is traditionally pieced, the broom blocks have a template to cut, but the construction is still very straightforward.
The spiders and the bats on the quilt are raw edges appliquéd using paper backed to fusible webbing.
What Fabrics are Featured in the Pattern?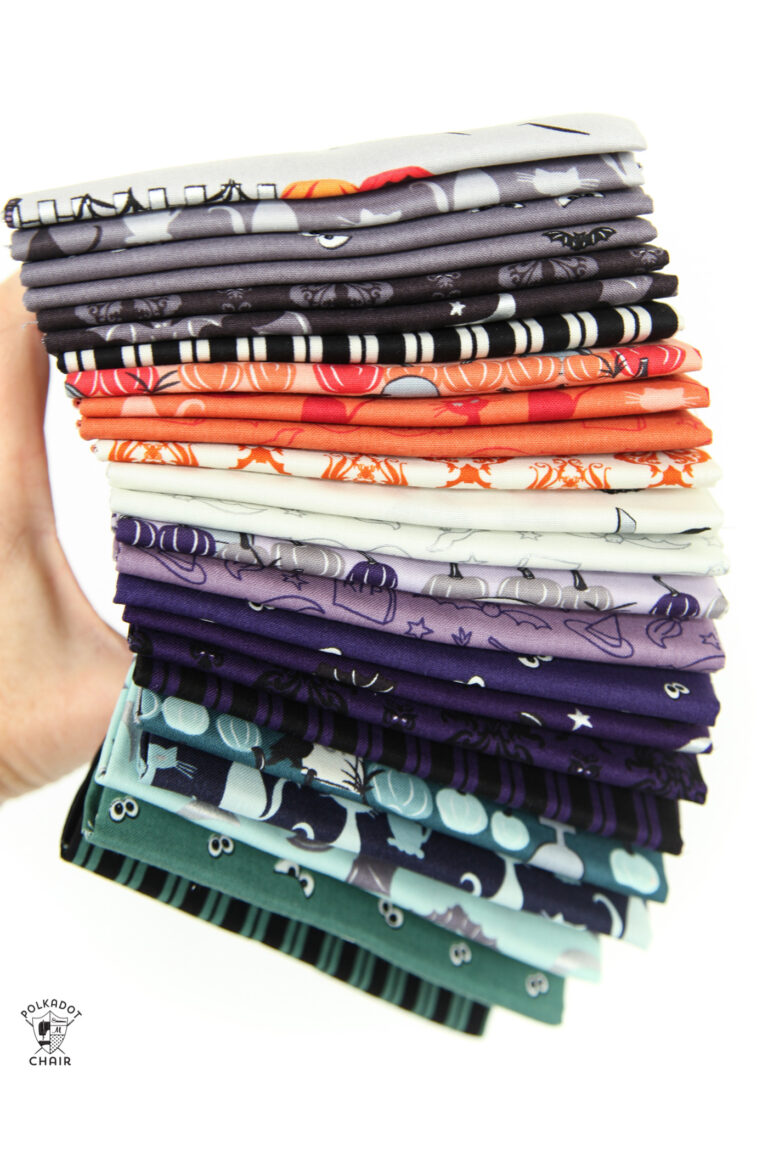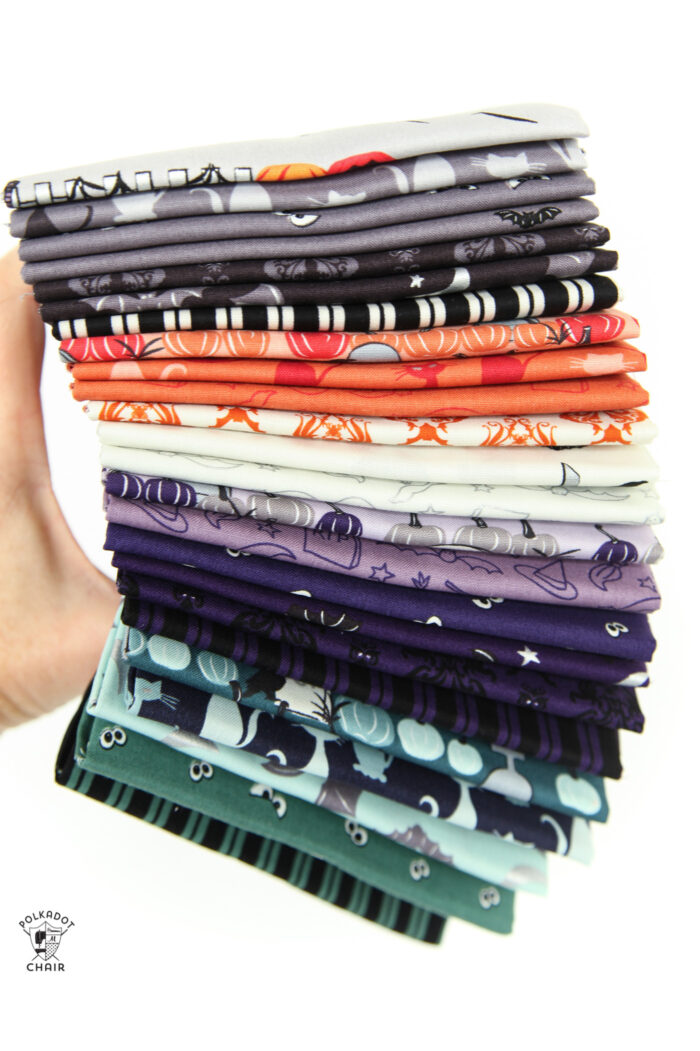 The fabrics on the quilt are from my new fabric collection with Riley Blake Designs called Spooky Hollow.
Spooky Hollow fabrics are in stores now. The line was inspired by some of my favorite childhood Halloween memories. Both memories of my own growing up and Halloween memories with my kids when they were younger.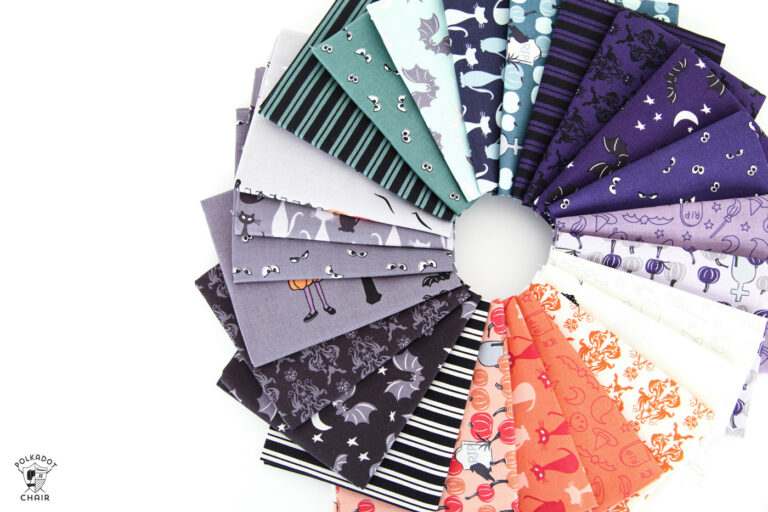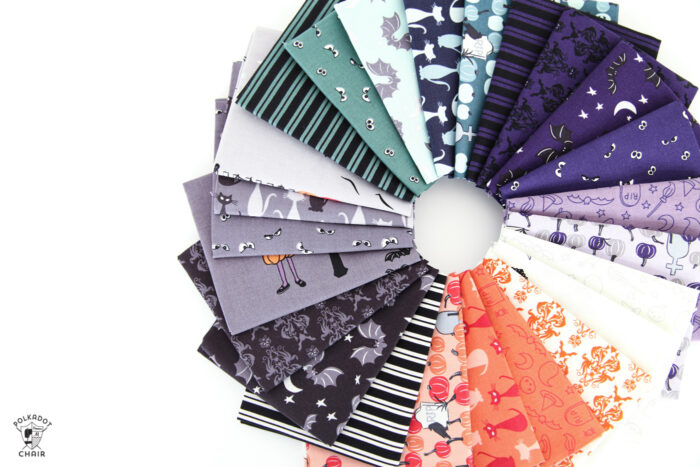 Join us for a Spooky Sampler Quilt Along
I will be hosting a quilt along for this quilt pattern in August 2021. But you don't have to wait that long to get the pattern. It is available to buy now. You can get it in my shop. I have both digital and paper copies available. Many quilt shops also have paper copies of the pattern.
Riley Blake created a special boxed quilt kit to go along with this pattern as well. The quilt kit is still coming soon. If you are a shop that pre-ordered it watch for it to show up soon. If you are a shop owner and you didn't pre-order the kit, they are now sold out for wholesale orders.
However, if you are a customer looking to purchase a kit, they will be in stores very soon!!
We will start the quilt along in August to give everyone plenty of time to get the kit patterns and fabrics in their hands. I didn't want to start it earlier in the summer since many people will be on vacation in July.
Where to Buy the Fabrics
Heads up! The Spooky Hollow fabrics are selling quickly and some of the SKU's are already sold out. If you'd like to quilt along with us in August I recommend picking up your fabrics now. Also FEEL FREE to make this quilt from ANY fabrics that you like! You don't have to use my fabrics to join the quilt along!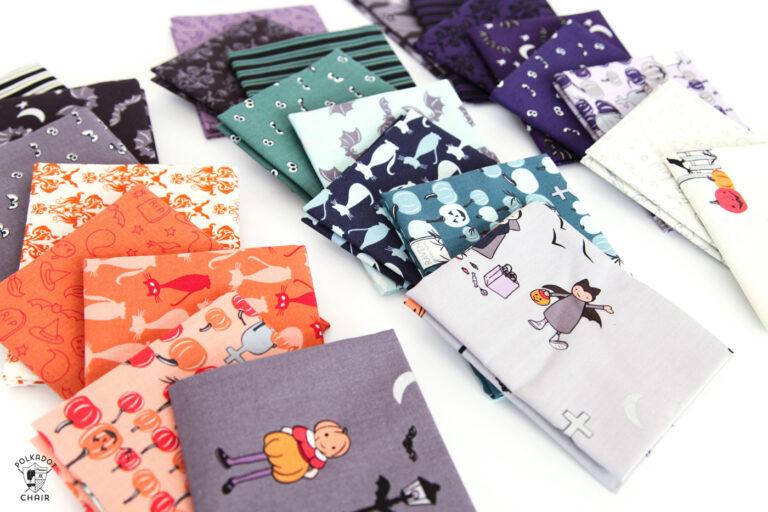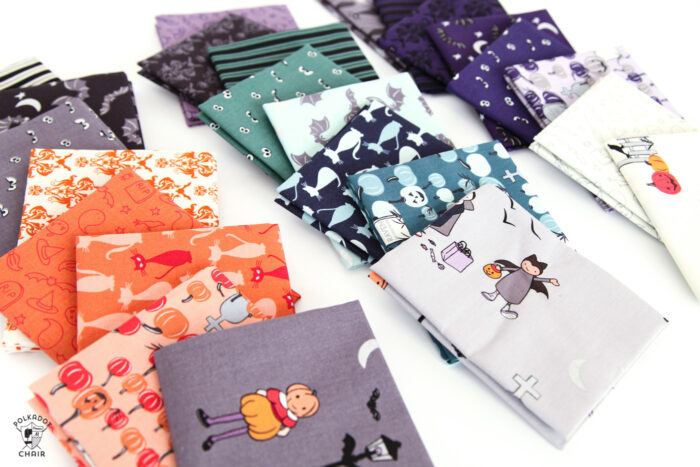 Ask for the fabrics at your favorite local quilt shop. You can also find them online on Etsy and at the Fat Quarter Shop. I have a full list of retailers who carry my fabrics on my fabrics page. If you are a retailer who carries my fabrics, shoot me an email, I would love to add you to that list.
How to Get the Pattern
To celebrate its release, this quilt pattern is on sale for one week only. After that, it will go back up to his normal price. It will not go on sale again before our Quilt Along in August.
The Quilt Along will run for a few weeks. It will be finished by mid-September, giving you plenty of time to quilt and bind your quilt before Halloween.
What is the skill level of this pattern?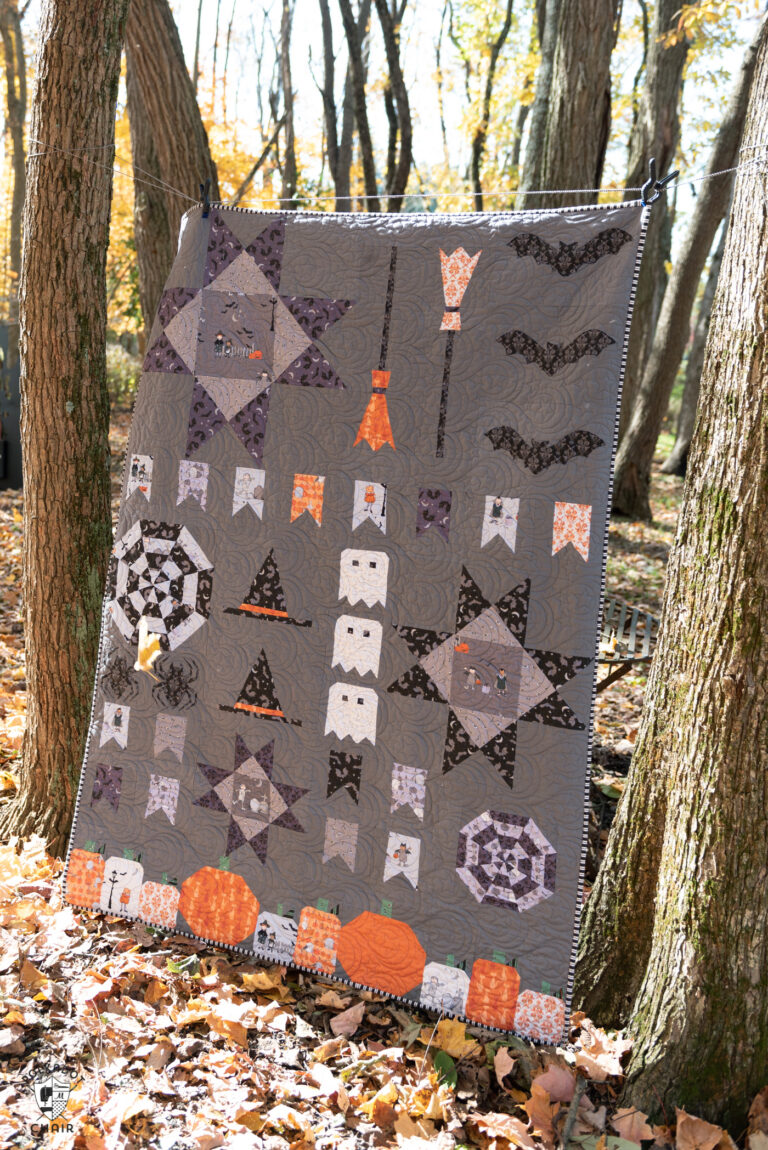 This pattern would be suitable for an advanced beginner to intermediate quilter. Although I truly believe that any beginning quilter can stitch any pattern they like if they slowly follow the directions and have accurate quarter inch seam allowance. I am planning a series of videos to help walk you through some of the more complicated blocks. But to be honest, none of the blocks are really that complicated.
If you'd like to get a "jump" on things feel free! You can begin gathering your supplies and cutting out your fabrics.