Please meet Mr. & Mrs. O'Lantern
Here is Jack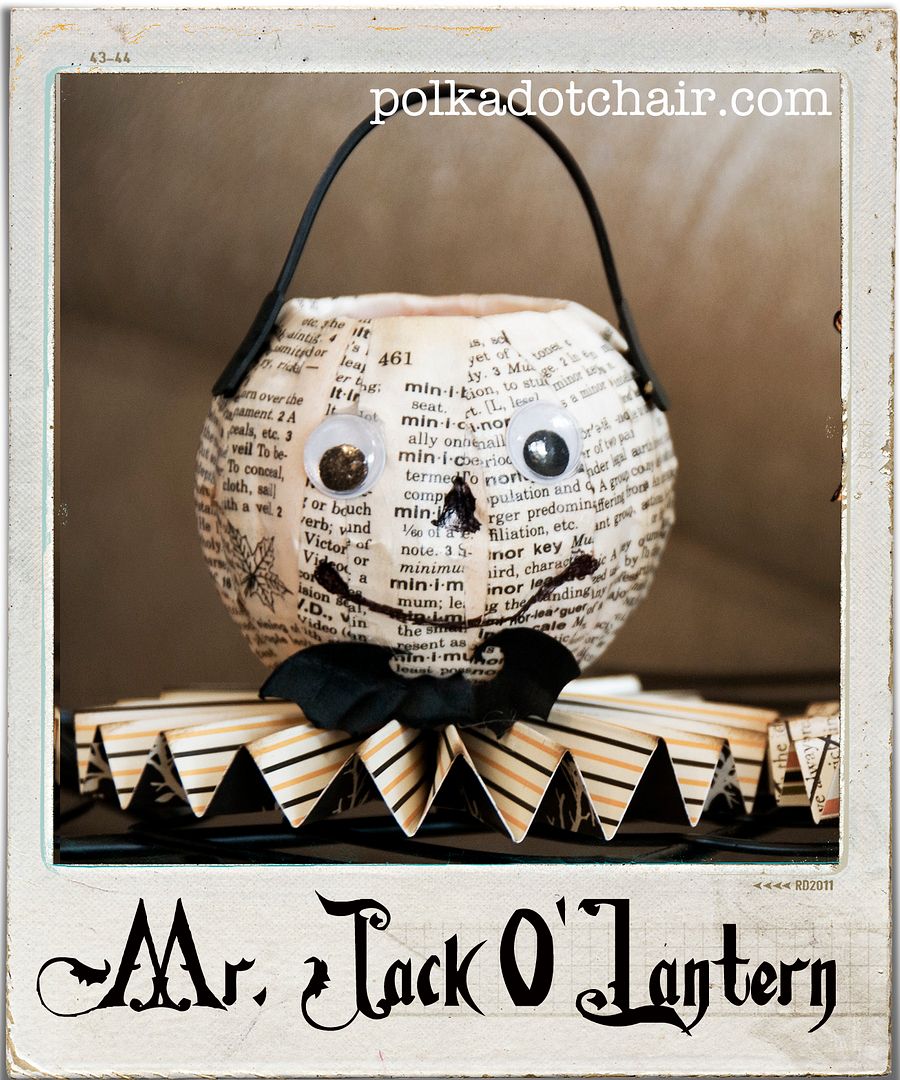 and his lovely wife Jill
They were made by modge podging a poor neglected destroyed dictionary onto cheap plastic orange pumpkins. If I ever get some free time, maybe some day they will have children.
Their outfits were a bit plain, so Jill got a bow and a velvet collar & Jack got a bat bow tie.
They live on a table in my living room.
For the next week I'll be sharing Halloween ideas! Let the countdown begin- one Halloween post every day until Halloween… it will be Spooky, but for sure not Scary.