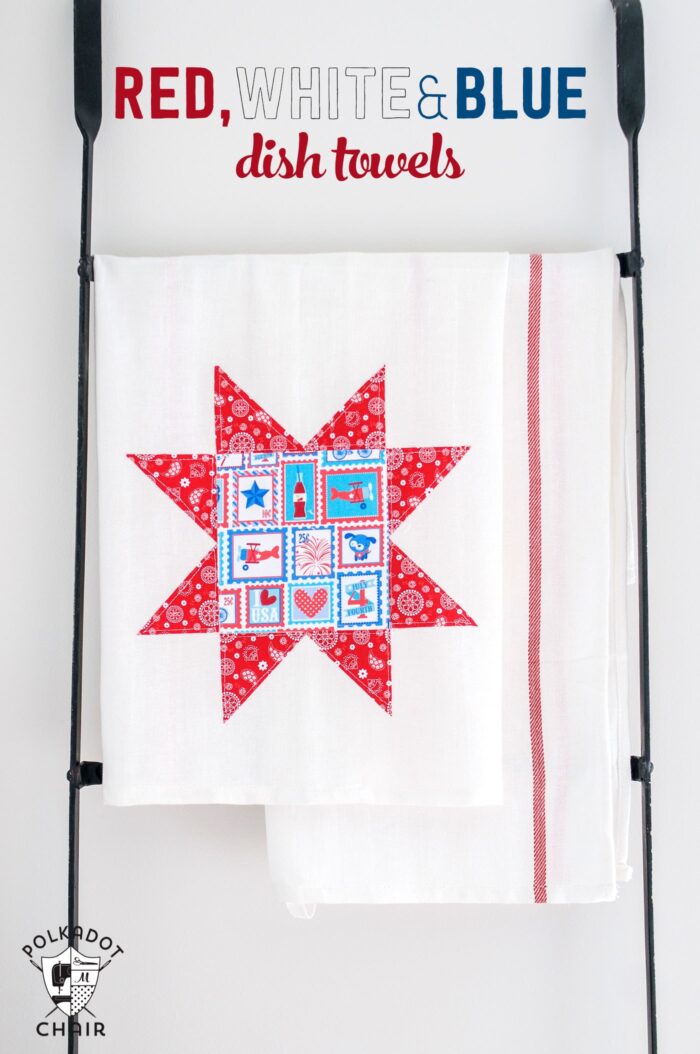 Hi Guys! I've got a fun new blog post idea to share with you today. Not only am I going to share with you how to make a red, white and blue quilt block dish towel, but I'm also going to share with you over 100 Red, White & Blue Craft ideas prefect for the 4th of July!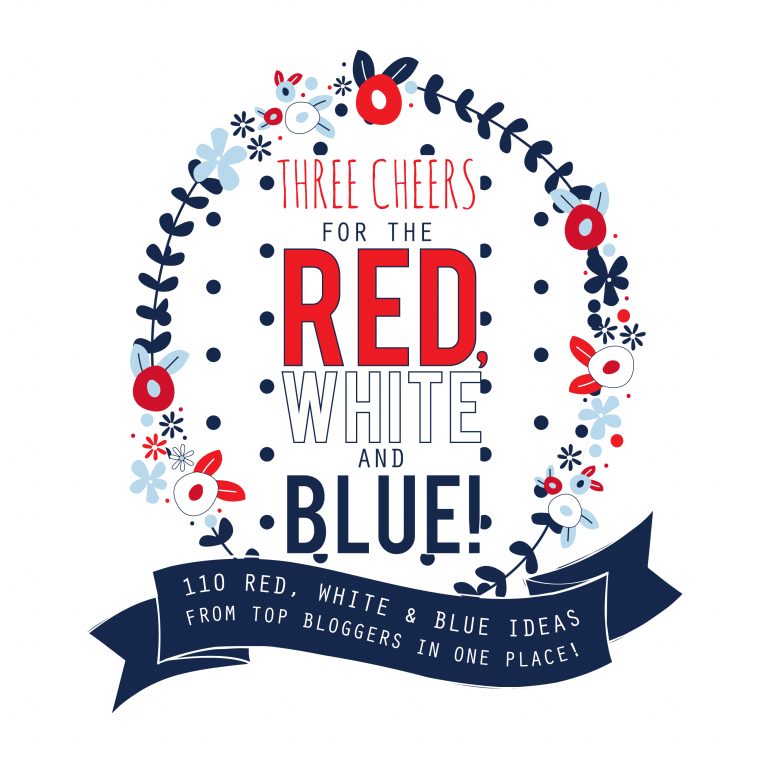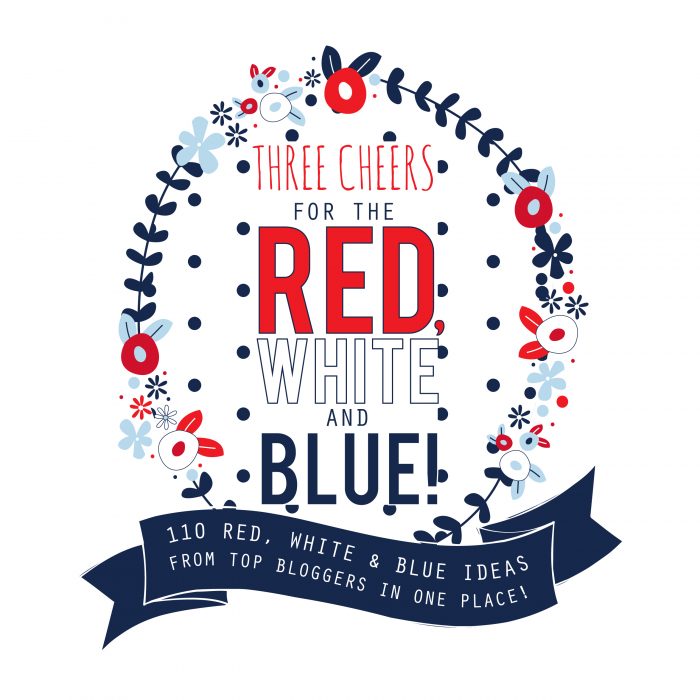 I've teamed up with other bloggers, over 100 of them, each of which are sharing an idea for a Red, White & Blue craft.  Read through my tutorial for the dish towel, then go and check out all of the other great 4th of July Crafts featured in the link up at the bottom of the post. A big thanks to Abbey at The Cards We Drew for organizing this fun project.
Okay first up I'm going to share with you how to make this fun dish towel inspired by a simple quilt block.
To make one you're going to need: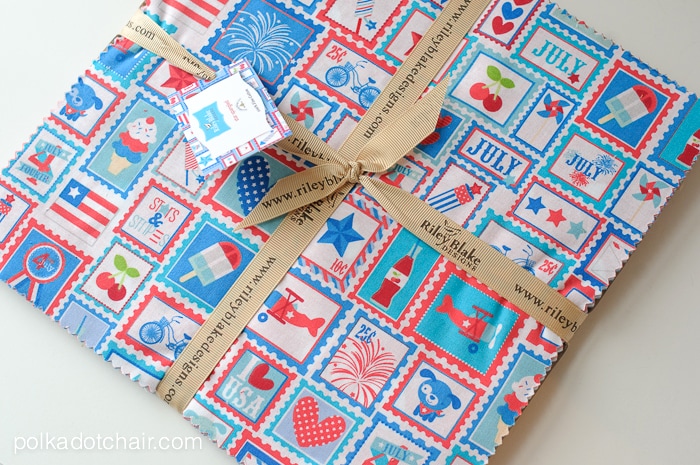 -Some Red, White and Blue fabric. Mine is from a 10″ stacker from Riley Blake Fabrics.
-Heat N Bond Lite
-Quilt Ruler & Rotary Cutter
-Dish Towel (mine was from IKEA)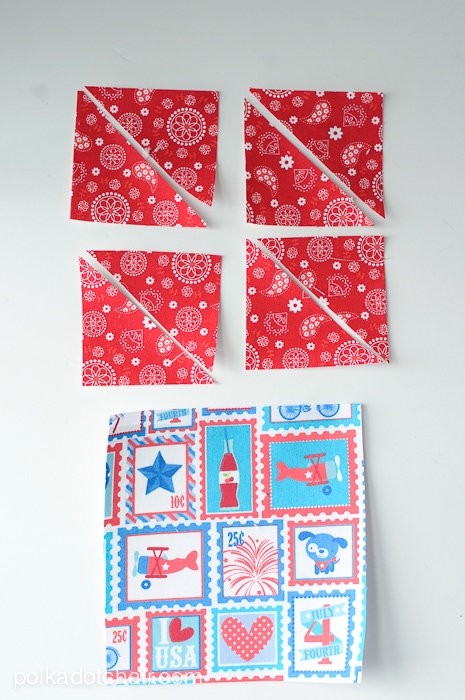 Step one: Iron the heat n bond lite to the back of two of the 10″ x 10″ pieces of fabric.
Cut one piece of fabric down to a 5″ square- this is the center of the block.
Cut the second piece of fabric into 4, 2.5″ squares. Then cut each of these squares apart on the diagonal.
Peel of the back of the heat n bond lite from the fabric.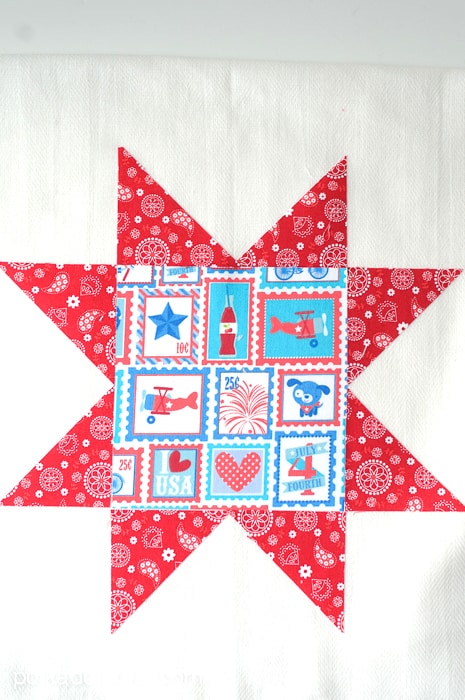 Arrange the pieces of fabric in the correct shape on the center of the dish towel. Using an iron press onto the dish towel to adhere. I recommend ironing down one piece of fabric at a time, starting with the center square.  This will help you get a clean layout.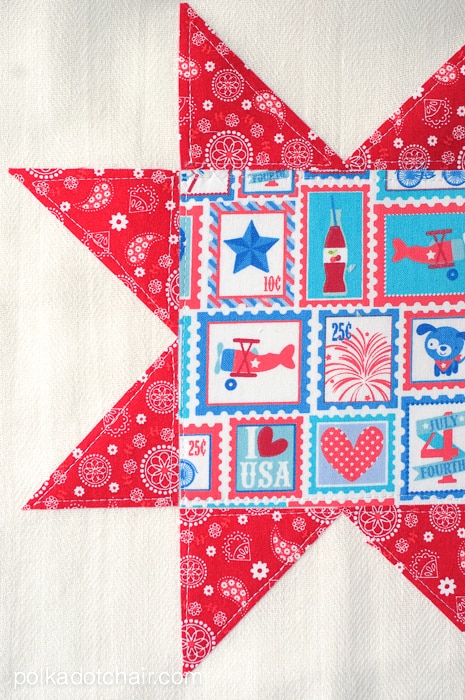 Since this is a kitchen dishtowel and likely to get washed A LOT I recommend stitching down the pieces.  Just use a straight stitch on your sewing machine and stitch close to the edge of each piece.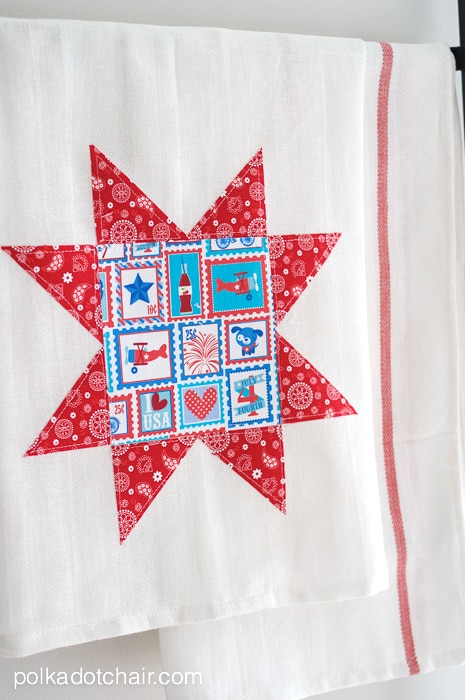 That's it! You're done!! All you have left to do is to hang the towel in your kitchen!
Now check out all of these other AMAZING Red, White & Blue craft ideas!! Just click through to visit each persons blog– just a note if you're on an iPad or and iPhone the list *might* not show up…