Stitch up a cute dish towel to add to your 4th of July decor with our free "cheater" quilt block tea towel sewing tutorial!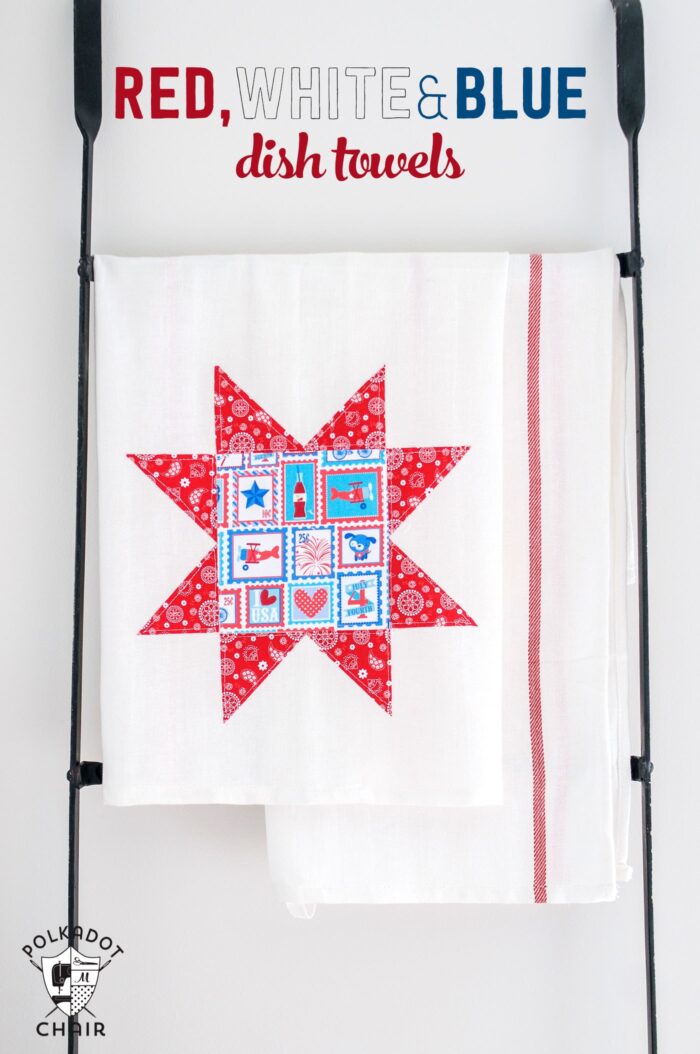 I've got a fun new blog post idea to share with you today. I've partnered with some of my favorite craft and DIY bloggers to bring you creative red, white, and blue craft ideas perfect for the 4th of July!
Table of Contents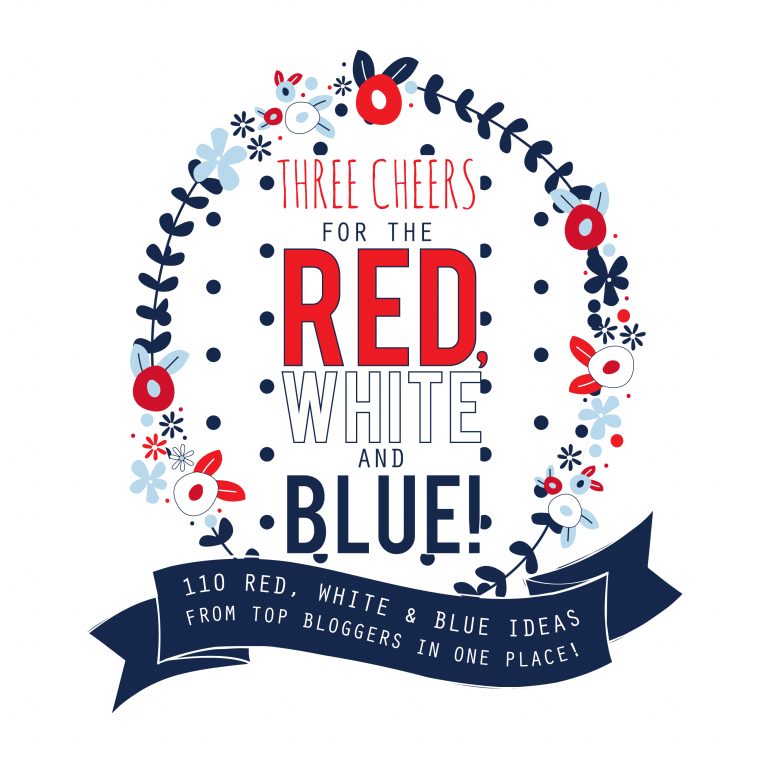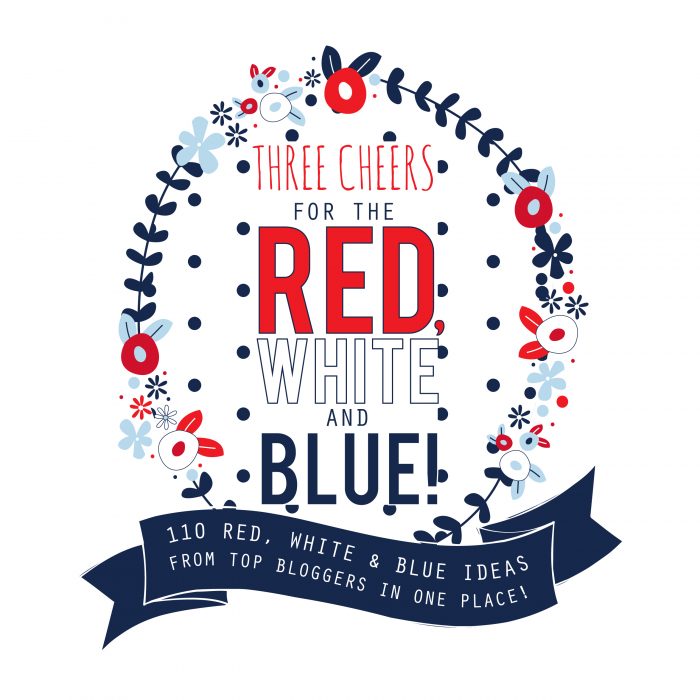 First up, I'm going to share how to make this fun dish towel inspired by a simple Sawtooth Star quilt block.
This dish towel is much simpler to construct than a traditional quilt block. The block is appliquéd onto the dish towel directly, so there is no need to piece it together before hand.
Quilt Block Dish Towel Tutorial
Supplies
To make one you're going to need: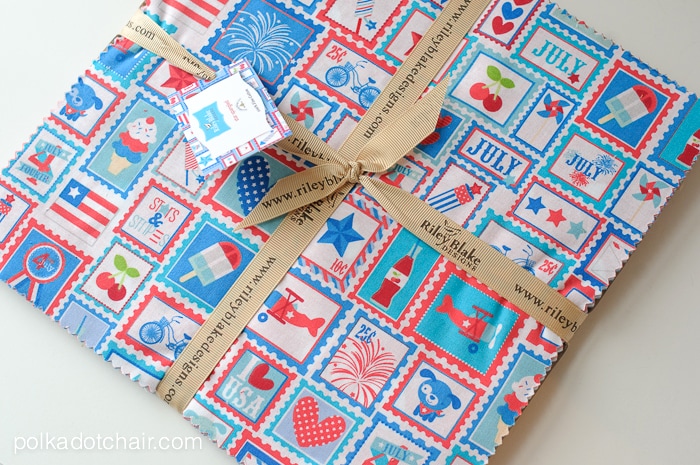 Red, White and Blue fabric. Mine is from a 10″ stacker from Riley Blake Fabrics. Fat Quarters would be perfect for this project as well.
Heat N Bond Lite
Quilt Ruler & Rotary Cutter
Dish Towel (mine is from IKEA)
Project Directions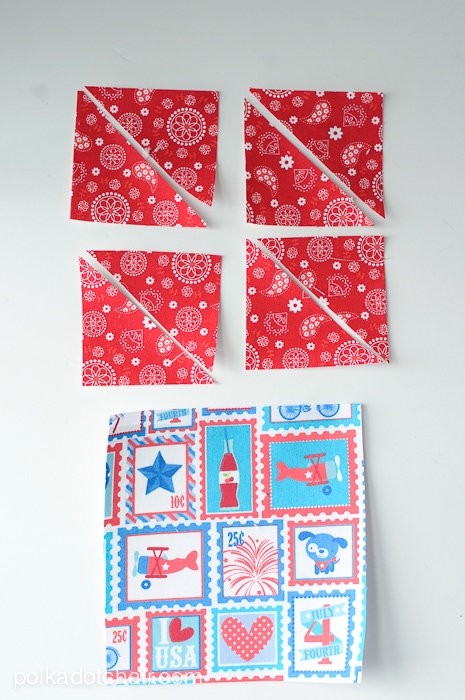 Step one:
Iron the heat n bond lite to the back of two of the 10″ x 10″ pieces of fabric.
Cut one piece of fabric down to a 5″ square; this is the center of the block.
Cut the second piece of fabric into 4, 2.5″ squares. Then cut each of these squares apart on the diagonal.
Peel the heat n bond lite off the back of the fabric.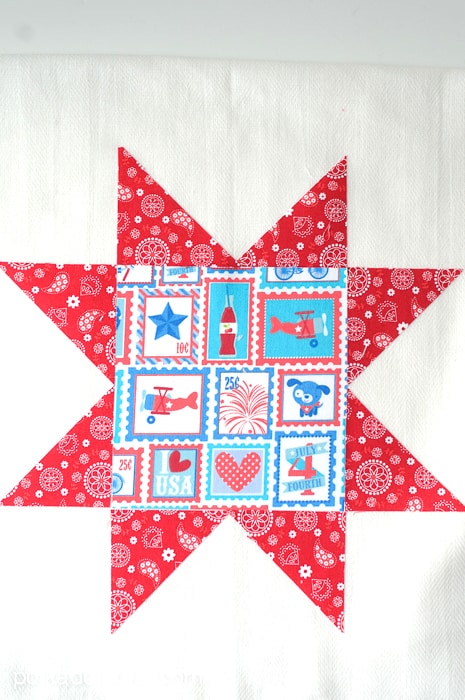 Arrange the pieces of fabric in the correct shape on the center of the dishtowel. Using an iron, press onto the dish towel to adhere. I recommend ironing down one piece of fabric at a time, starting with the center square.  This will help you get a clean layout.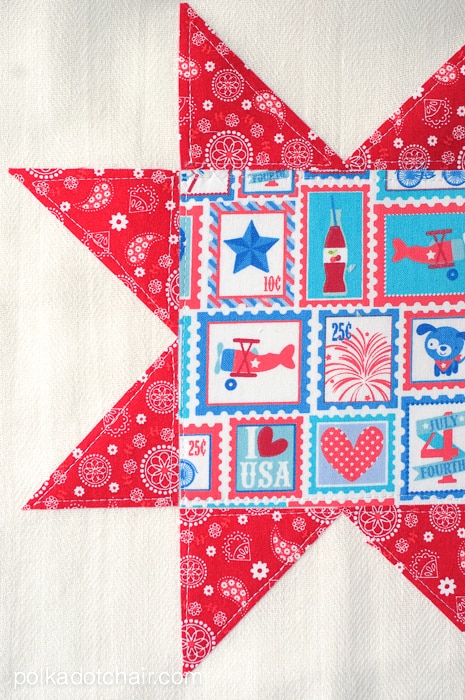 Since this is a kitchen dishtowel and likely to get washed A LOT, I recommend stitching down the pieces.  Just use a straight stitch on your sewing machine and stitch close to the edge of each piece.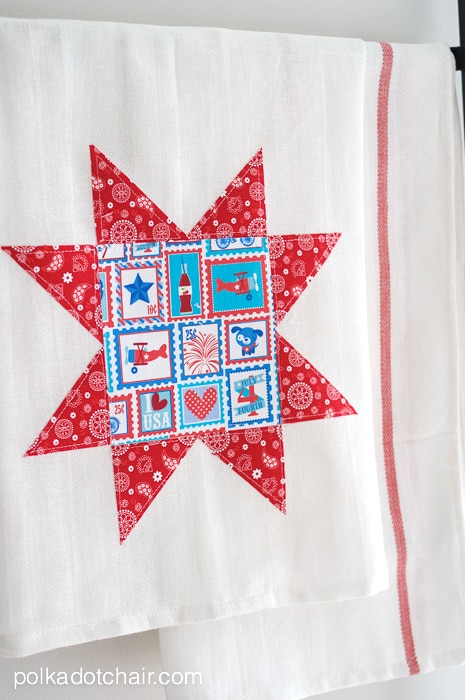 That's it! You're done!! All you have left to do is to hang the towel in your kitchen!
More DIY Dish Towel Tutorials
Simple Hanging Tea Towel Tutorial
Scrappy Embellished Dish Towel
Hexie Christmas Tea Towel Pattern