Freshen up and organize your sewing, quilting or creative space with one of these DIY tutorials. From fabric basket sewing patterns to how to build a pegboard there's bound to be something to help you get and stay organized this year!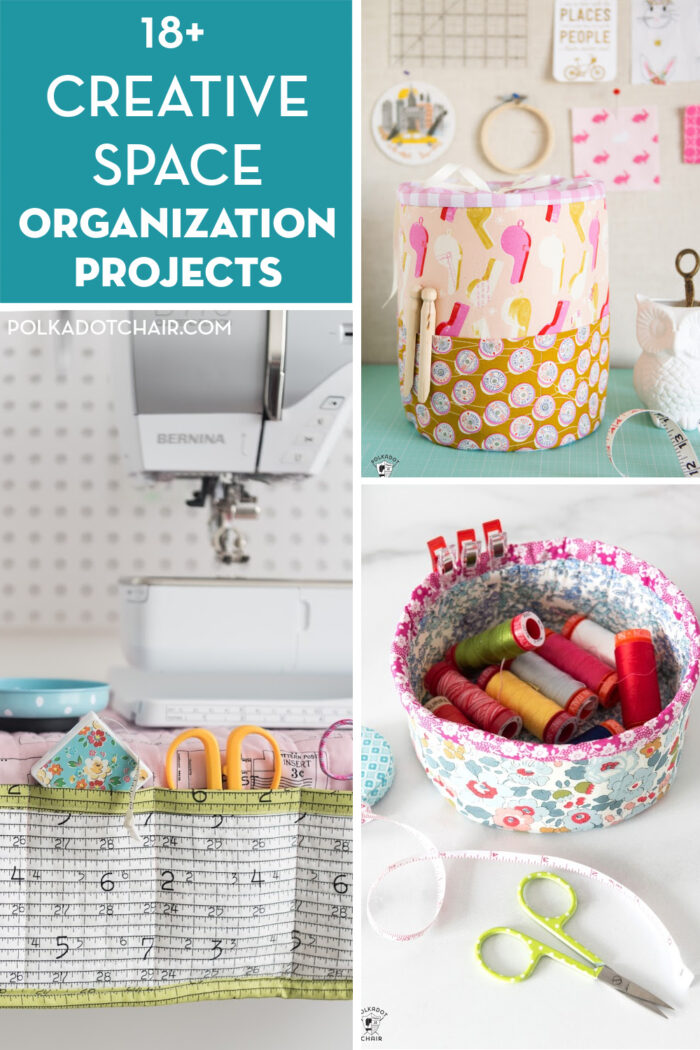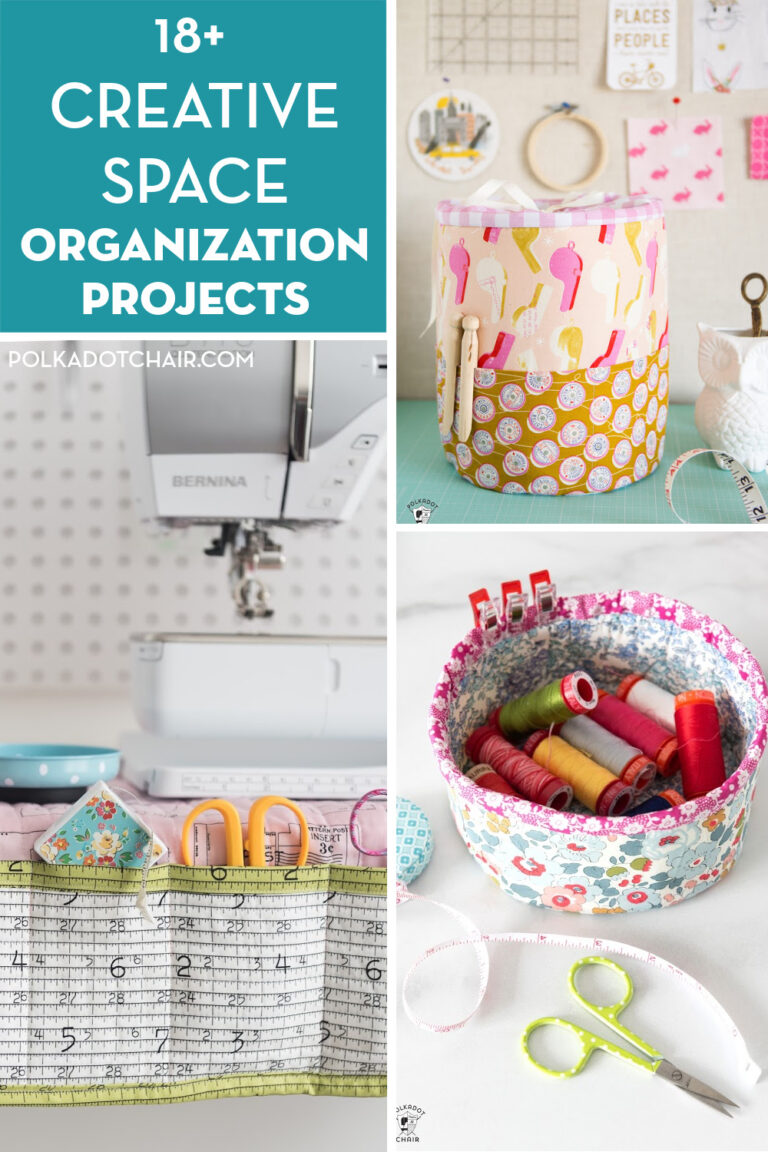 It seems the last few months that I've had one deadline to meet after another. I haven't managed to get more than a few days between projects recently and my sewing room is starting to show it.
Table of Contents
I prefer to completely "clean up" and reset after I finish a project before moving on to the next one. However, I have not done that for a while, and now I have a GIANT mess in my sewing room.
This week I began tackling the "mess." As I was cleaning, I thought you guys might appreciate some tips to keep your sewing or creative space organized.
Since I love to sew, and I love to design projects, I've created quite a few DIY's over the years to help me keep the clutter under control. You can find each one of these projects on my blog. I've also linked a few online tutorials from other sewing and quilting blogs that I have found helpful.
DIY's to Help You Organize your Sewing or Quilting Space
Looking for a fun project to start the year? Use one of our sewing or DIY tutorials to create something to help you keep your sewing or quilting space organized!
Each one of these projects can be found on the blog. Most of them are free tutorials. A couple are paid patterns. The benefit of a paid pattern is that it includes PAGES of instructions and is delivered to you in a way that's easy to print.
I've also linked a few other DIY's from my "blogging buddies" that I think you may find helpful as well.
Be sure to also Check-Out:
Handmade Holiday Free Printable Planner Pages