Are you looking for some simple but cute Christmas Sewing Projects? Then you may love this Mini Christmas Stocking Pattern! Use it to create a cute stocking garland like I did, or use it to package gift cards! If you like this project then you may also like this list of 20 Christmas Stocking Patterns.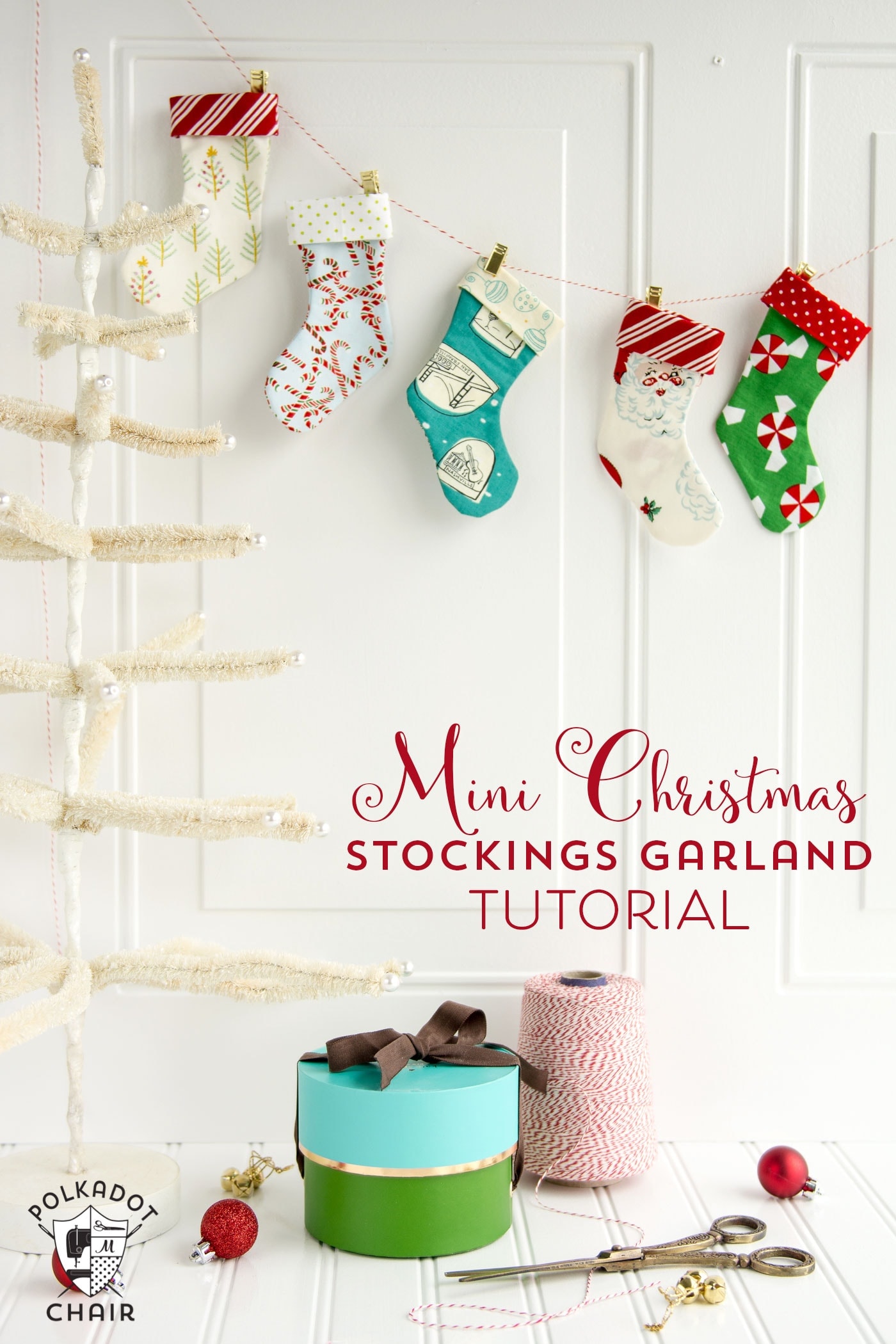 These little stockings are not only cute but oh so easy to stitch up! I made five for my garland but you could easily make more to make a longer garland. You can also give the individual stockings as gifts, just fill them up with some sweets and attach a tag!
Table of Contents
After I made them a few people told me that they thought the stockings would also be cute to use to "wrap" a gift card for Christmas. I checked and a gift card does fit inside!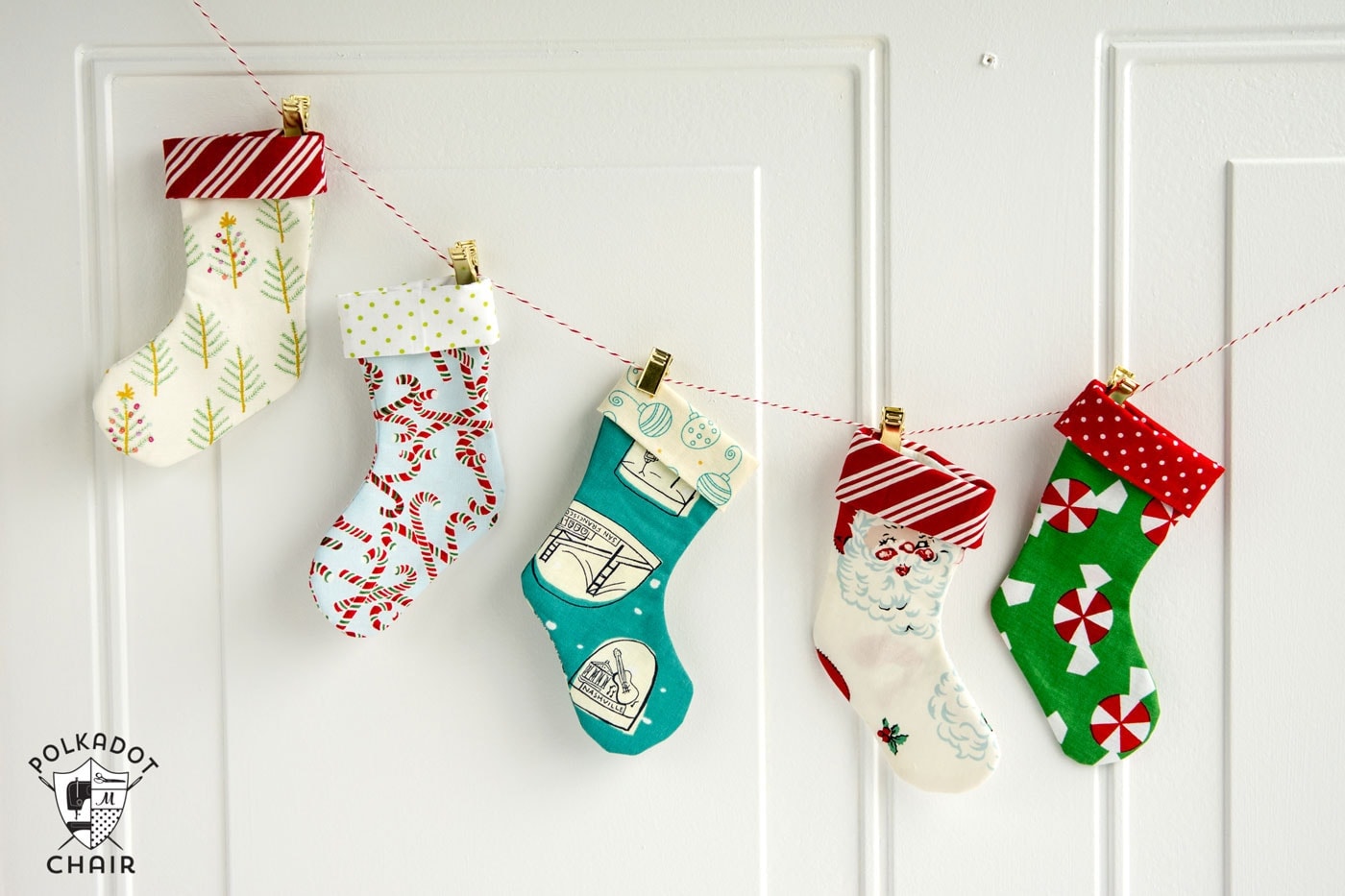 Mini Christmas Stocking Pattern
Want to make some? Here's what you'll need:
Supplies for Stocking
Fat Quarters of Christmas Fabric
Stocking Template Pattern (info below)
Bakers Twine
Gold Clips, I used the ones from Jen's Home + Made  Line
How to Get the Pattern Piece
Just fill out the form and we will email it to you!
How to Sew the Mini Stockings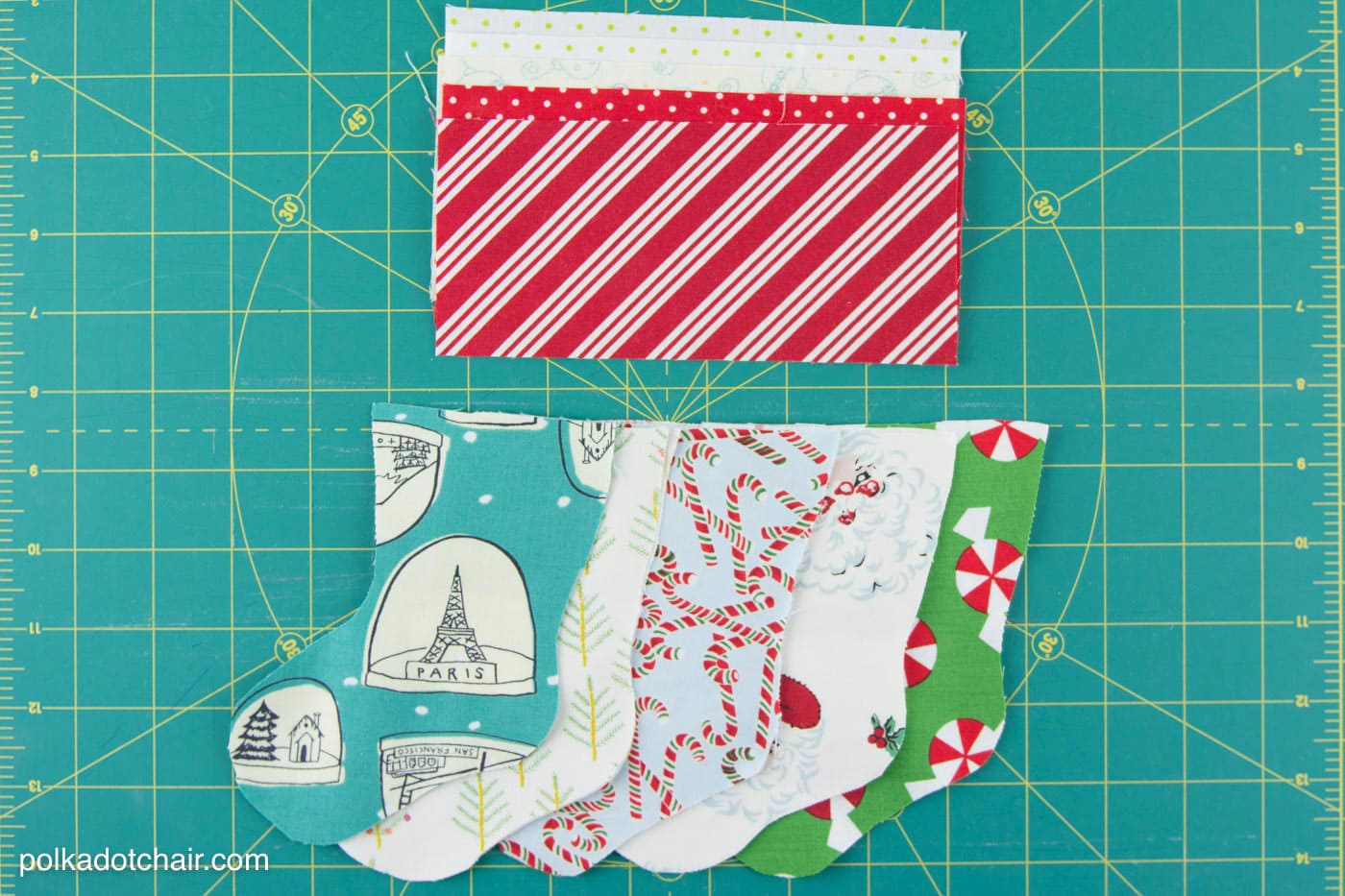 For each stocking cut two pieces from the stocking pattern piece and one piece from the cuff pattern piece.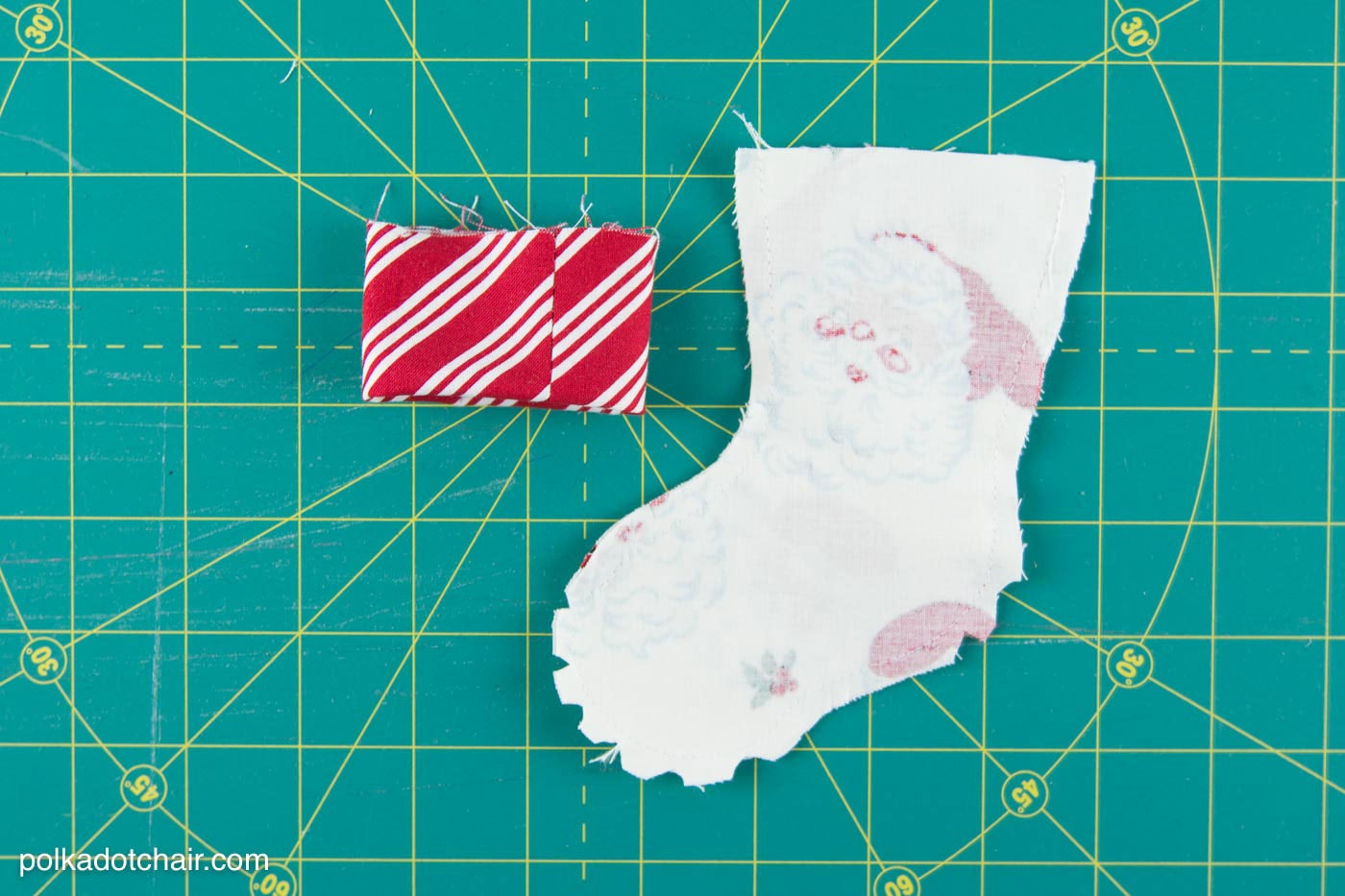 With right sides facing stitch around the perimeter of the stocking with a ¼″ seam allowance. Clip the curves.
Fold the cuff piece in half lengthwise and stitch with a ½″ seam allowance. Press seam open
Fold the sewn piece in half with the wrong sides facing each other. Press.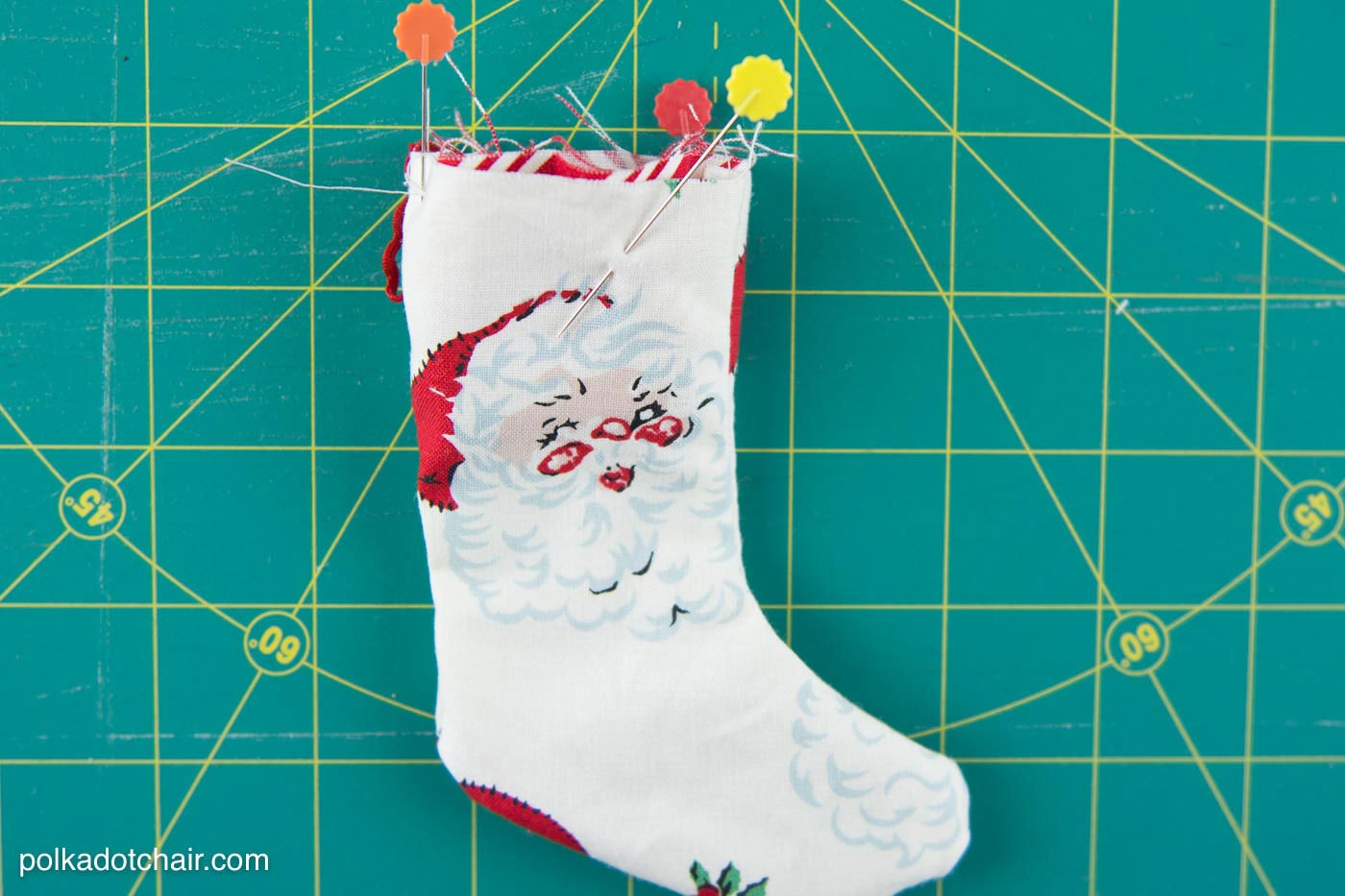 Turn the stocking right side out and slip the sewn cuff piece into the stocking. The wrong side of the stocking will be facing the right side of the cuff and the raw edges of all will be even.
Stitch using a ¼″ seam allowance.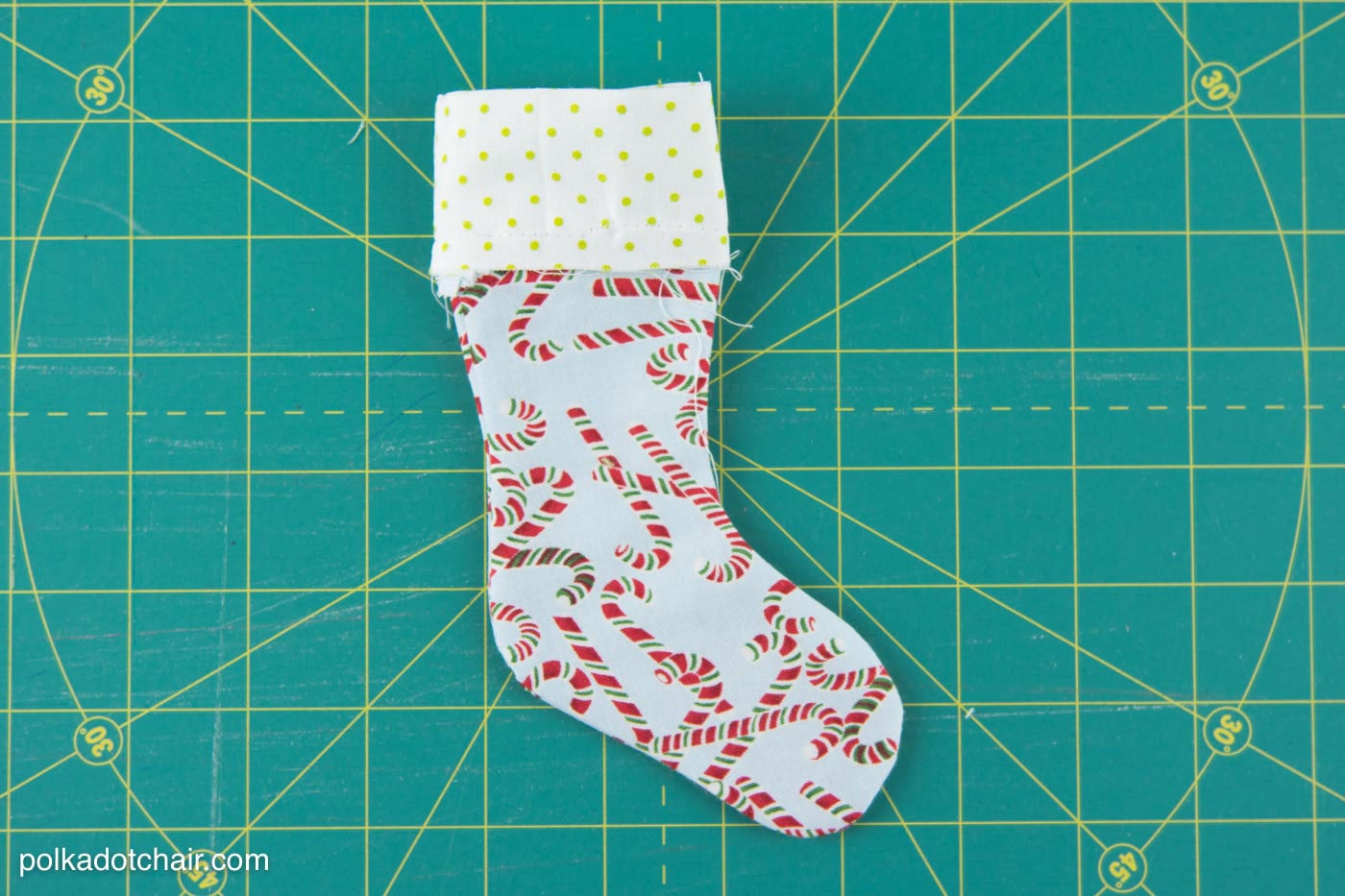 Pull the cuff out of the stocking. Press the seam down. Press the stocking.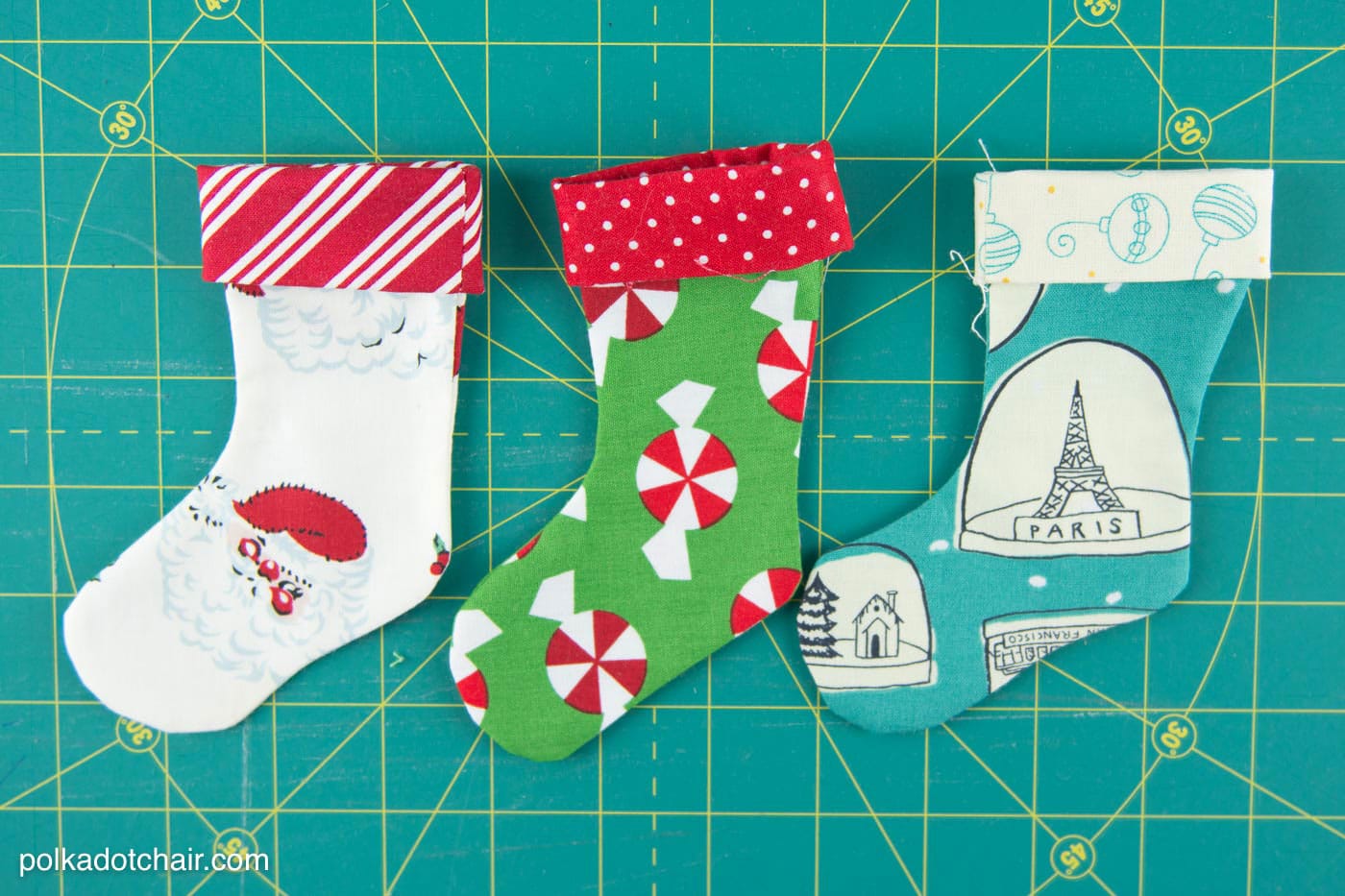 Fold over the cuff.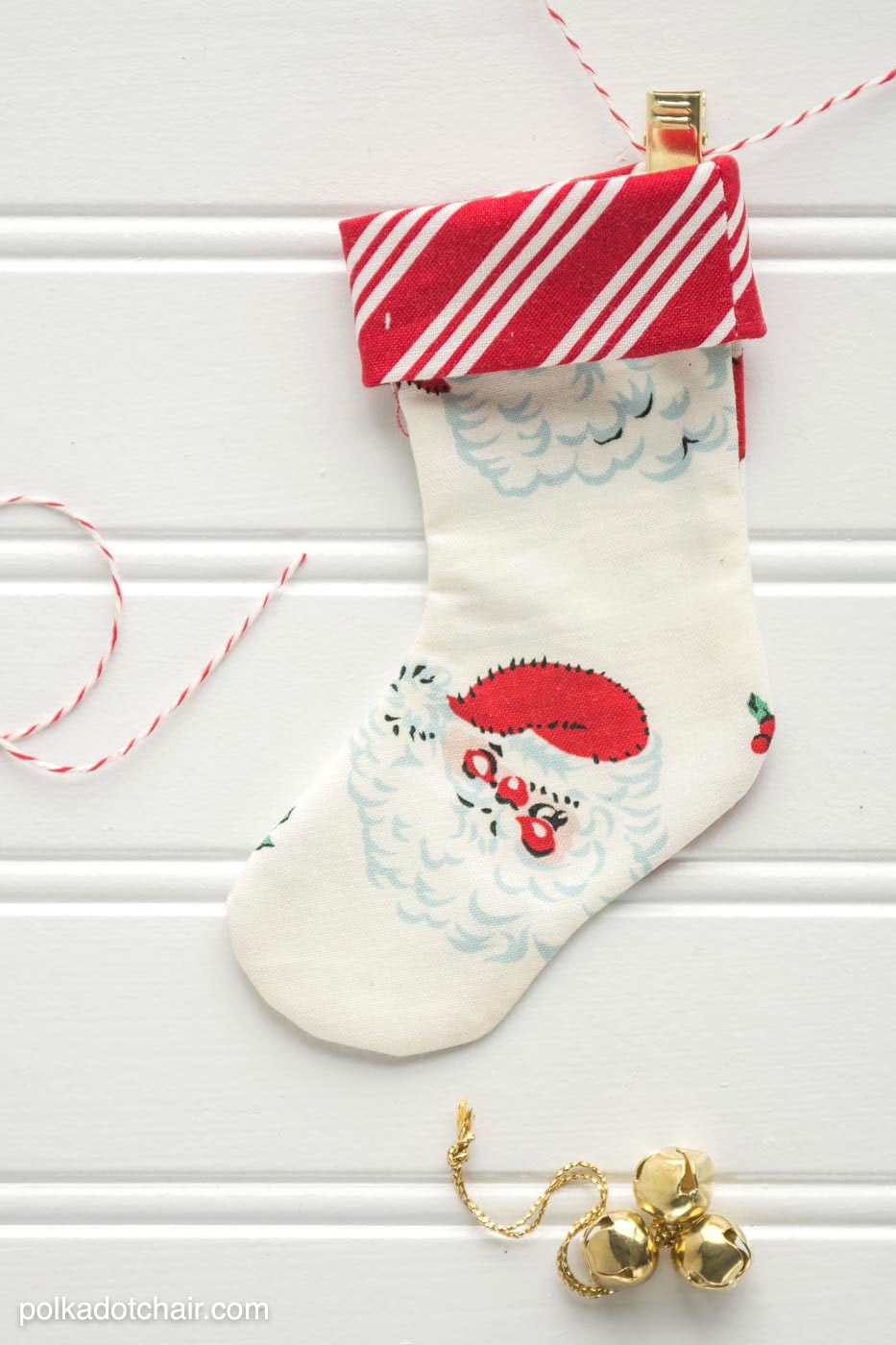 Use a gold clip to attach the stocking to the twine!
Ways to Use your Mini Christmas Stockings
Make a Garland (like the one shown)
Fill with small gifts to use as neighbor or teacher gifts for Christmas
As a Gift Card Holder
As Christmas Tree Ornaments
Enjoy!!
More Christmas Sewing Projects:
Quilted Christmas Pillow Tutorial
DIY Merry Christmas Canvas Banner
Hexie Christmas Tea Towel Tutorial
Christmas Gnome Pillow Free Sewing Pattern