One of my absolute favorite things to make are handmade gifts!  This Christmas season I'm hoping to give you a plethora of creative gift ideas for the people who you love.  I'll be posting ideas for gifts that you can sew, bake, make or buy.  Some will be quick, and others will be well worth the extra time involved. Today I have for you a round-up of 15 gifts for Guys  (this post contains affiliate links)
Someone one told me once to be more productive to start with the hard stuff first.  There are few things more difficult to me (and many other people too I imagine) than picking out gifts for the guys in their life. Whether they are Dads, Brothers, Husbands or Friends, they can be a bit of a tough group to find gifts for… After MUCH consultation with my husband and teenage son, here's a list of gifts that I hope your guy will love.
TO MAKE: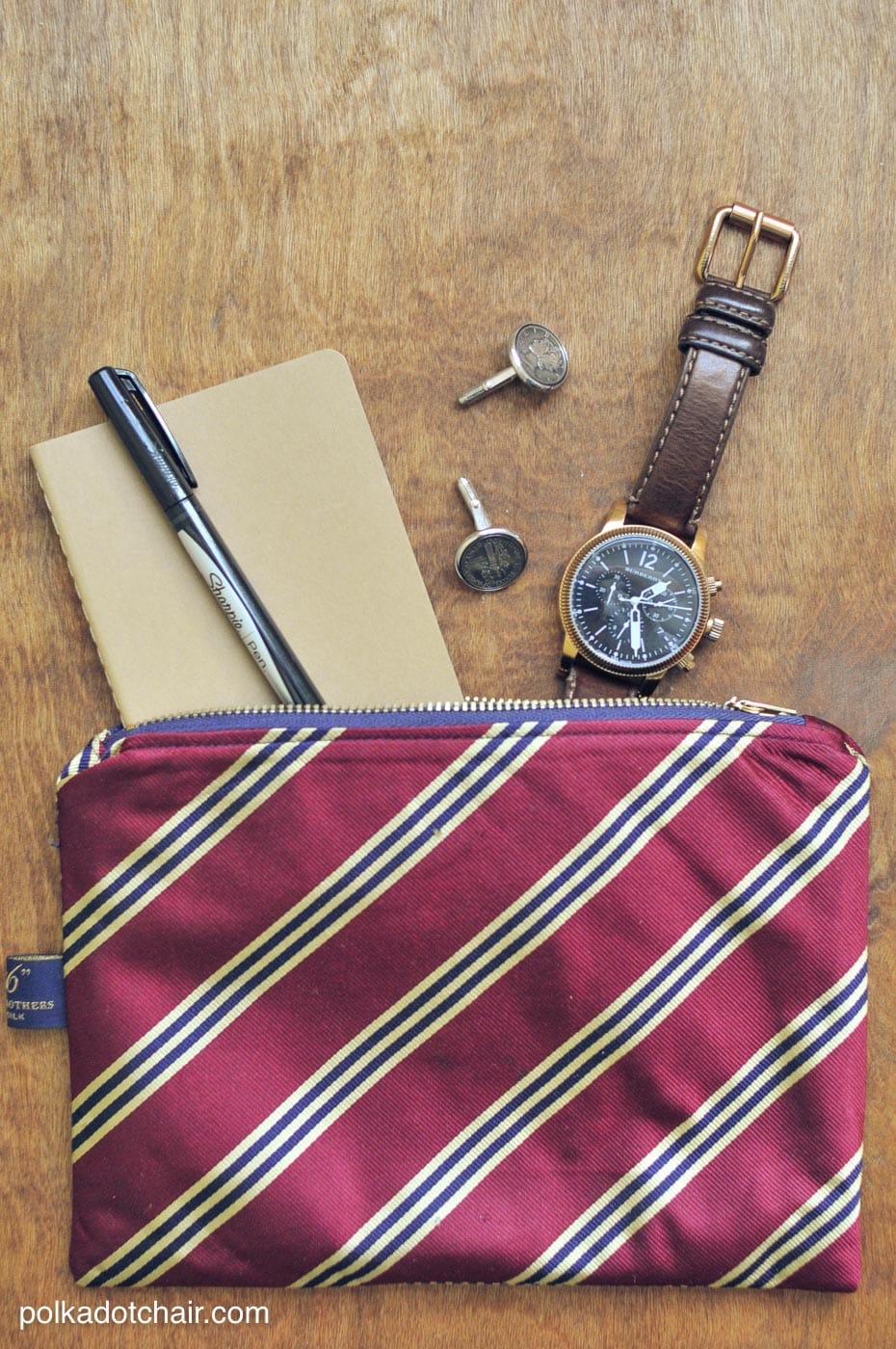 1. Zip Pouch made from upcycled Neck Ties. Steal a few of his old ties and whip up a simple zippered pouch. It would work great as a dopp kit, cord kit or travel bag.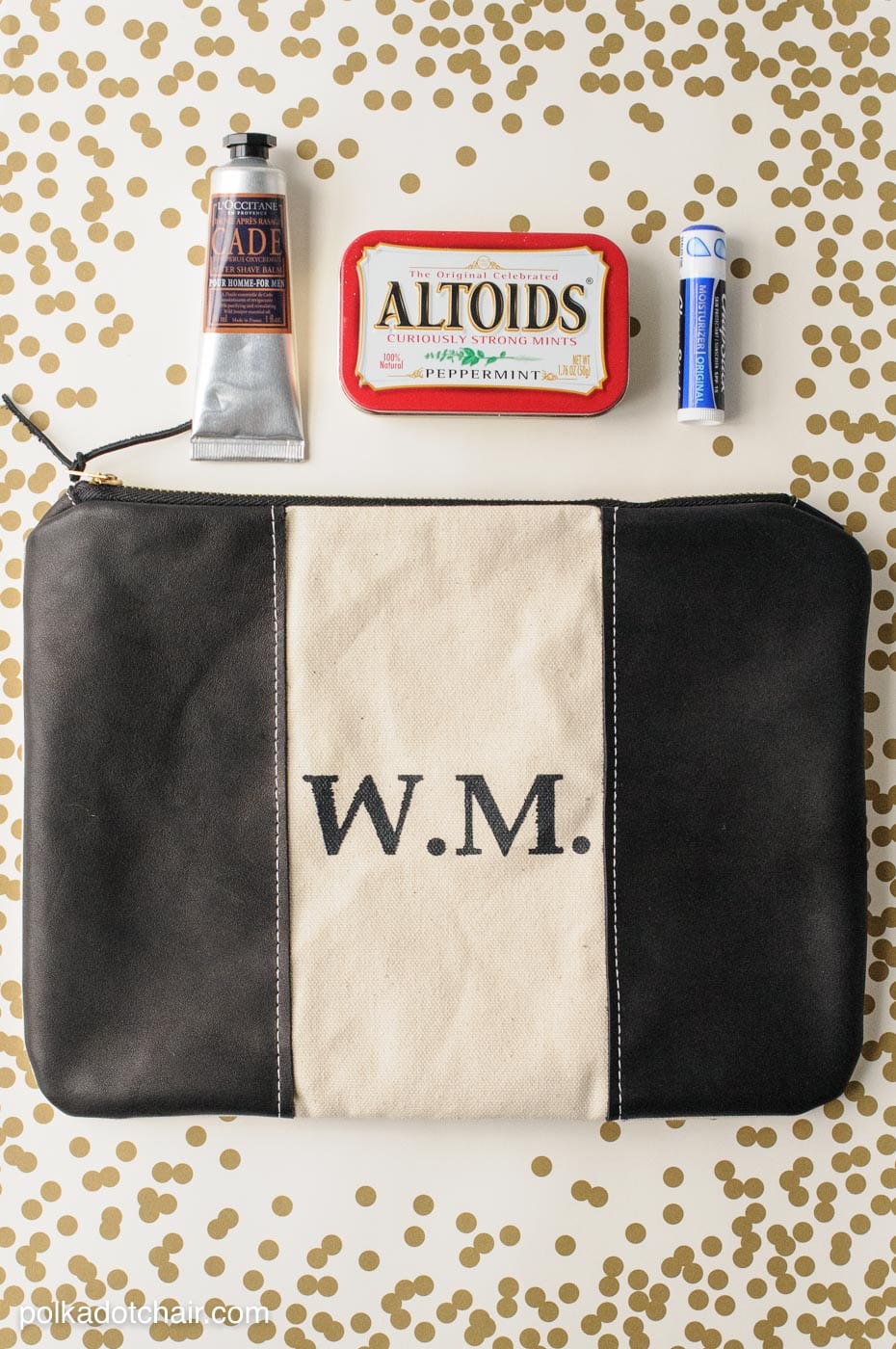 2. Monogrammed Leather Dopp Kit. Use a bit of freezer paper and a stencil to personalize a dopp kit for him.
3. Canvas and Leather Large Dopp Kit. This boxy zippered pouch is large enough to hold the essentials for a weekend away. The touch of leather on the side gives the pouch a professional touch.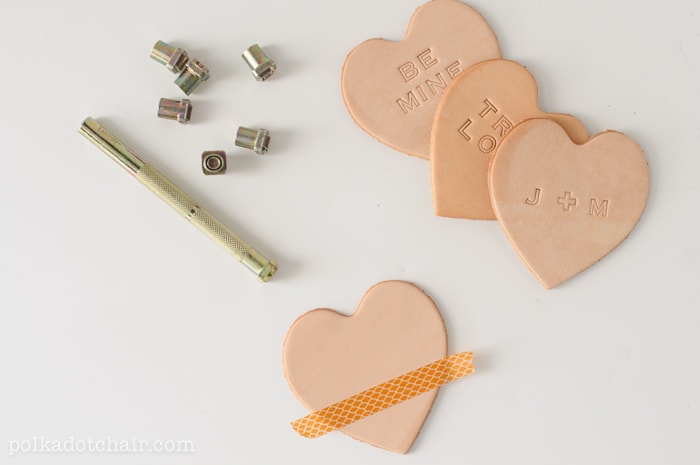 4. Leather Stamped Key Chain. This DIY is crazy simple. Use some basic tools to stamp a monogram or other message on a piece of leather.  You could use a leather heart as shown here or a rectangle or circle shape.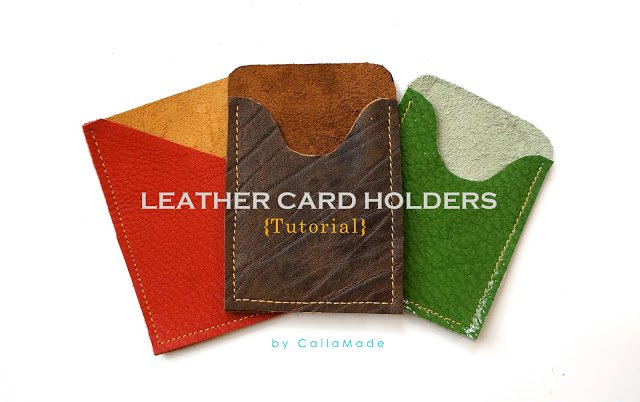 5. Leather Card Case (Calia Made). Simple and sweet these card holders are a snap to make.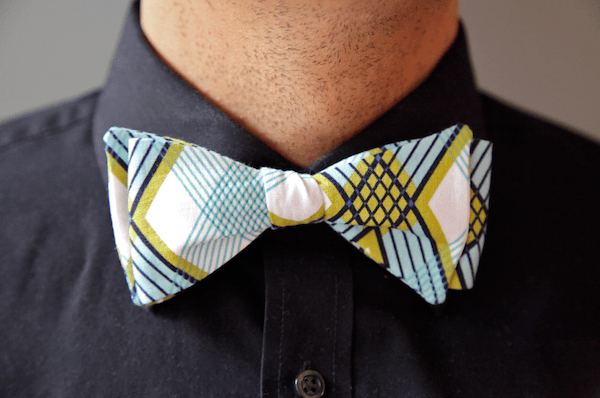 6.  Bow Tie (Sew Like My Mom). Stitch him up a "proper" bow tie, no pre-tied clip on ties here!
7. Football Quilt (Cluck Cluck Sew). If your guy's a football fan why not stitch him up a quilt?  You can personalize it in the colors of his favorite team.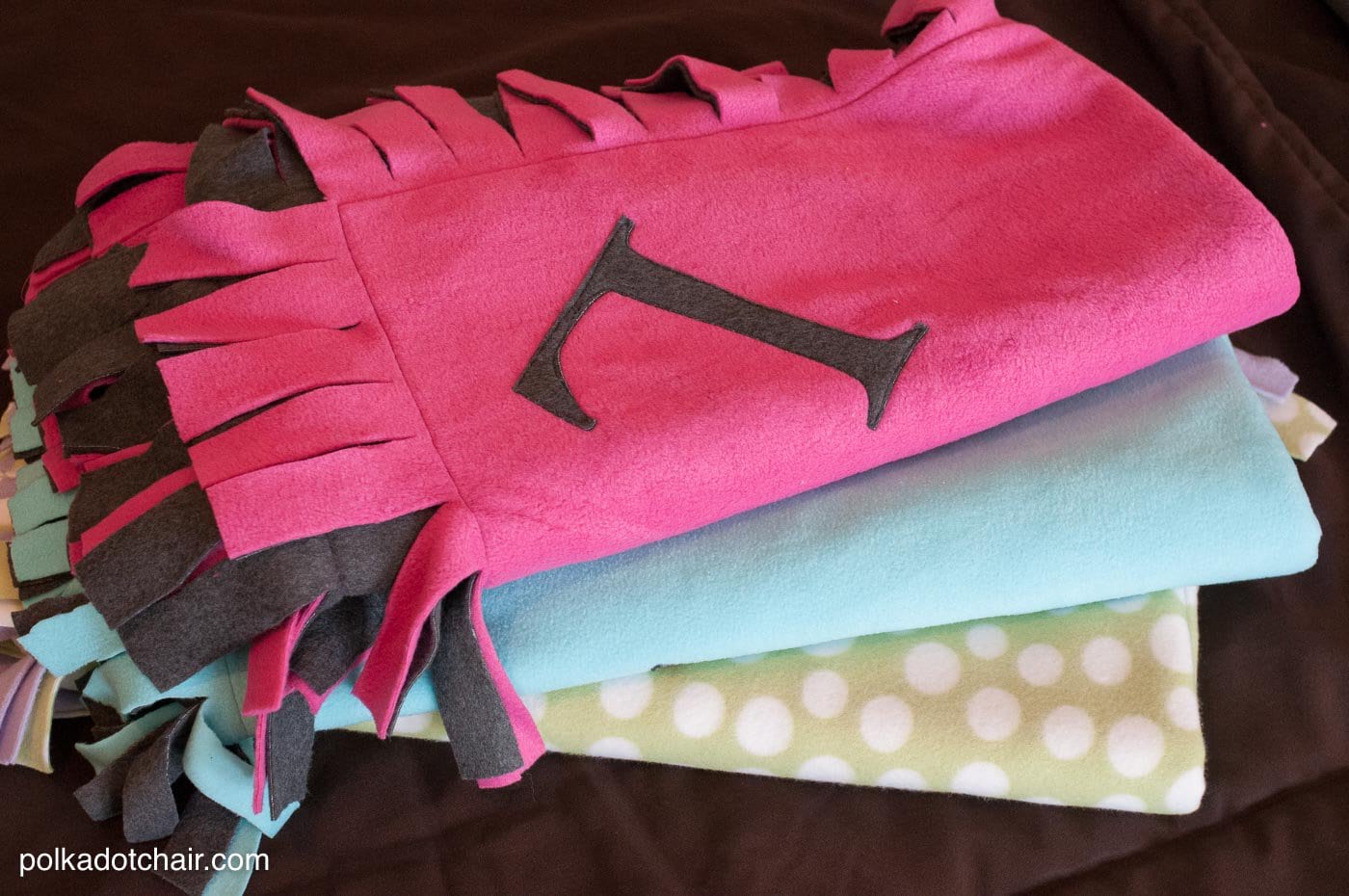 8. Fleece blanket Dads like blankets too!!  These monogrammed fleece blankets require only a little bit of sewing and do not require tying!  They are shown here in pinks and purples but can easily be changed to your guys favorite colors.. or even better use some fabric licensed by his favorite pro or college team.
TO BUY: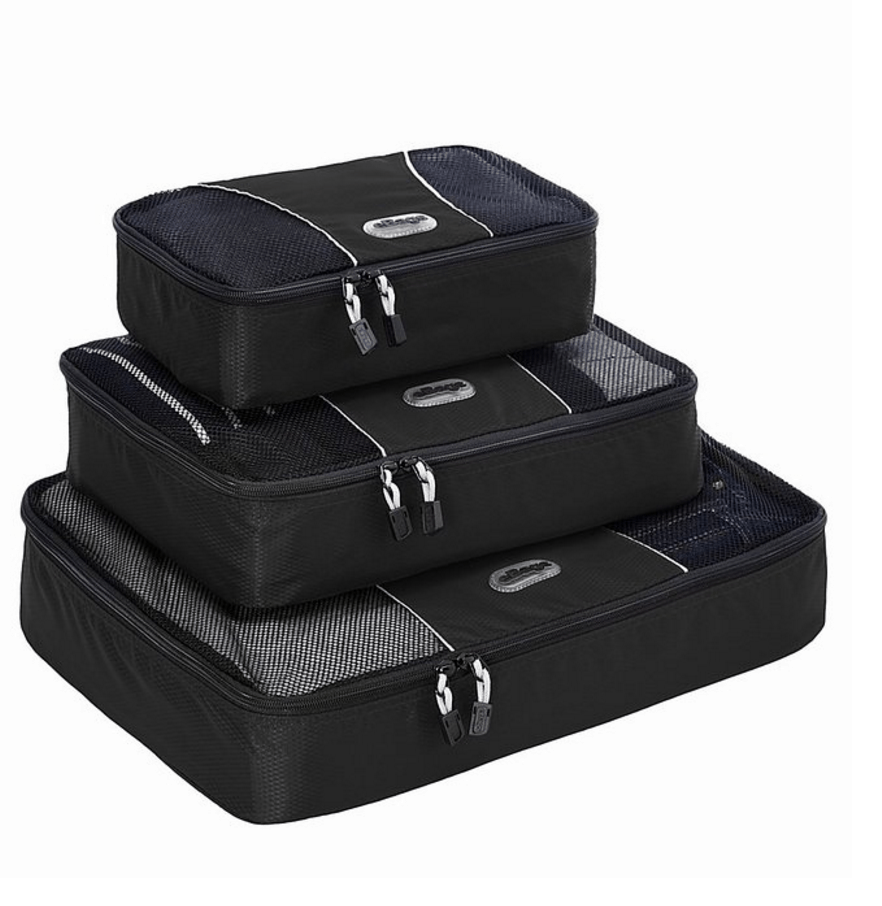 9. Packing Cubes. My husband has a set of these and LOVES them.  Use one pack for shirts, one for pants and one for socks. Throw them in a suitcase and everything stays organized when you're on the go.  A great gift idea for a traveling guy.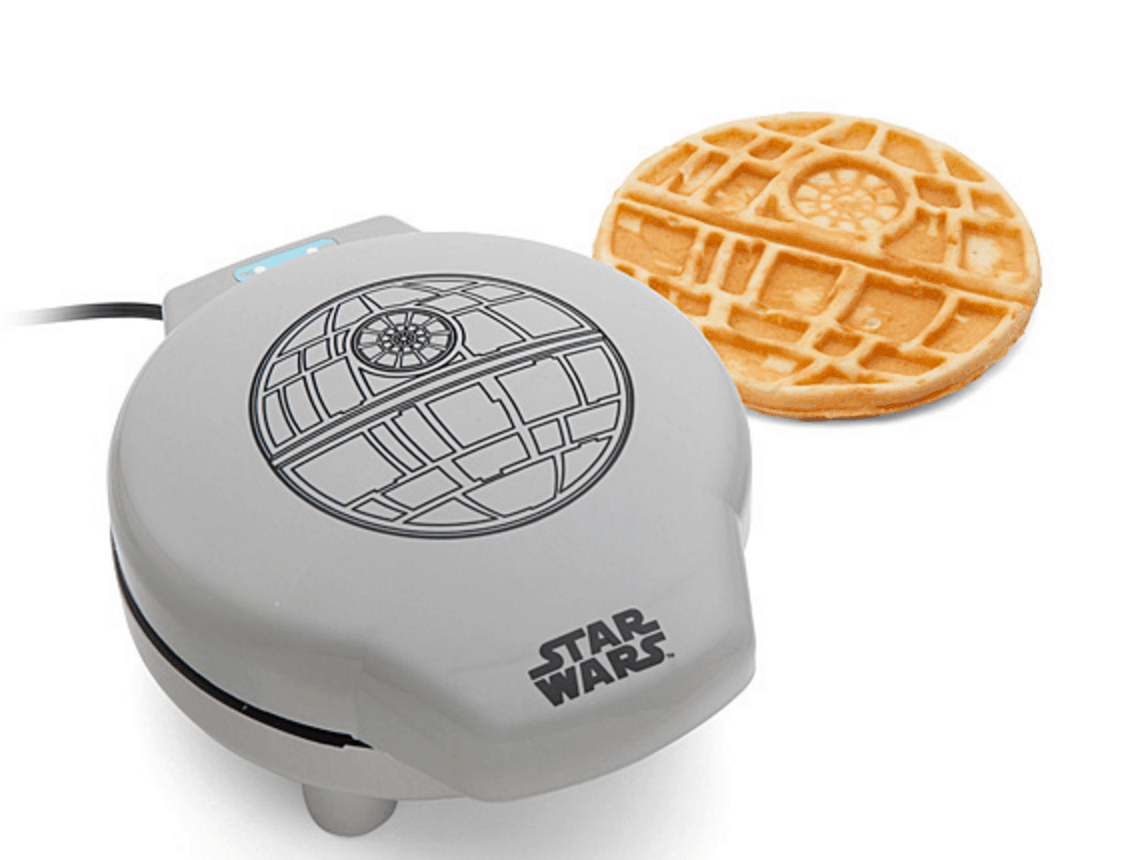 10. Death Star Waffle Maker. Okay so you KNEW there would be a few Star Wars items on the list didn't you?? I saw this Death Star Waffle maker and couldn't stop laughing. A great gift for a Star Wars fan.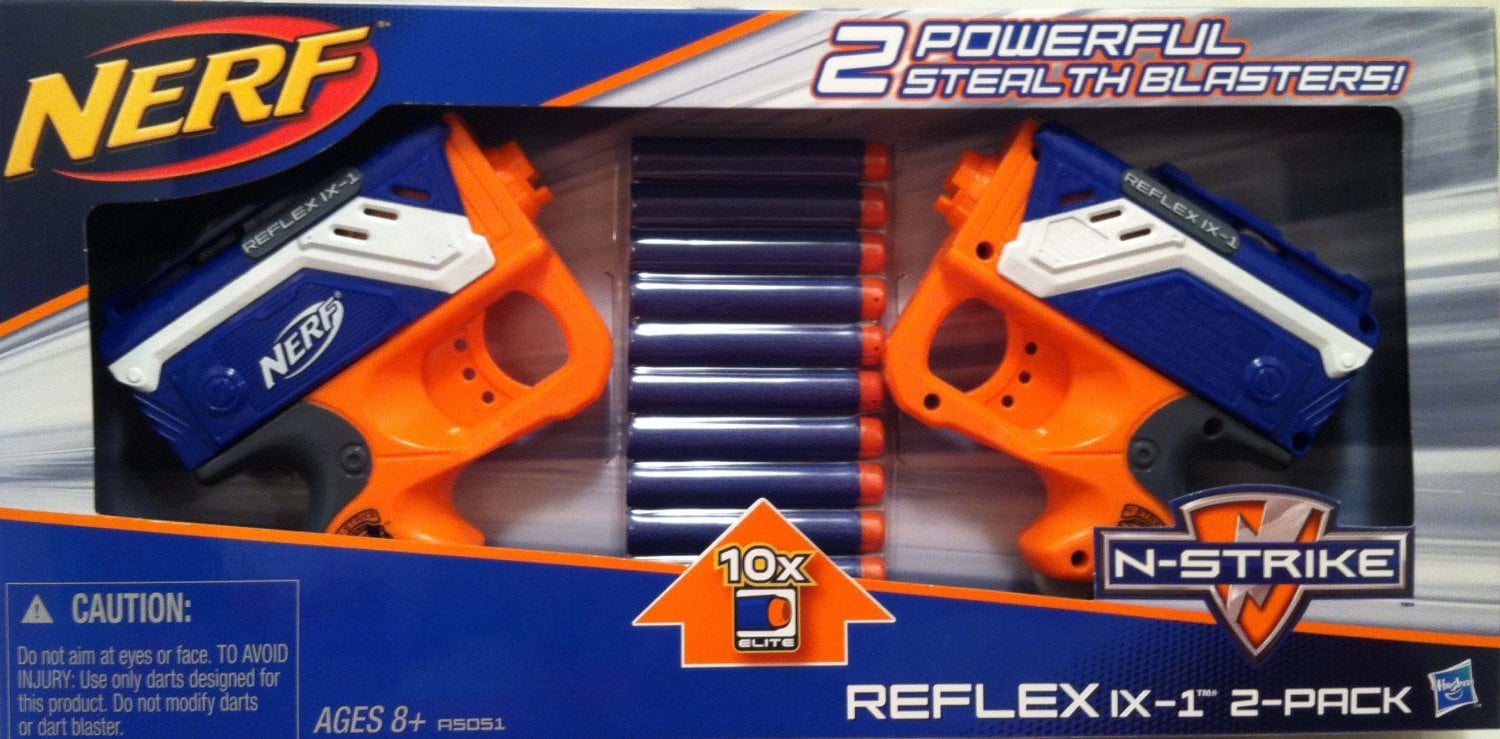 11. Nerf Guns. DO NOT laugh! These things are not just for kids!  Get him a set of two Nerf guns and watch him go to "war" with whoever is at your house on Christmas day.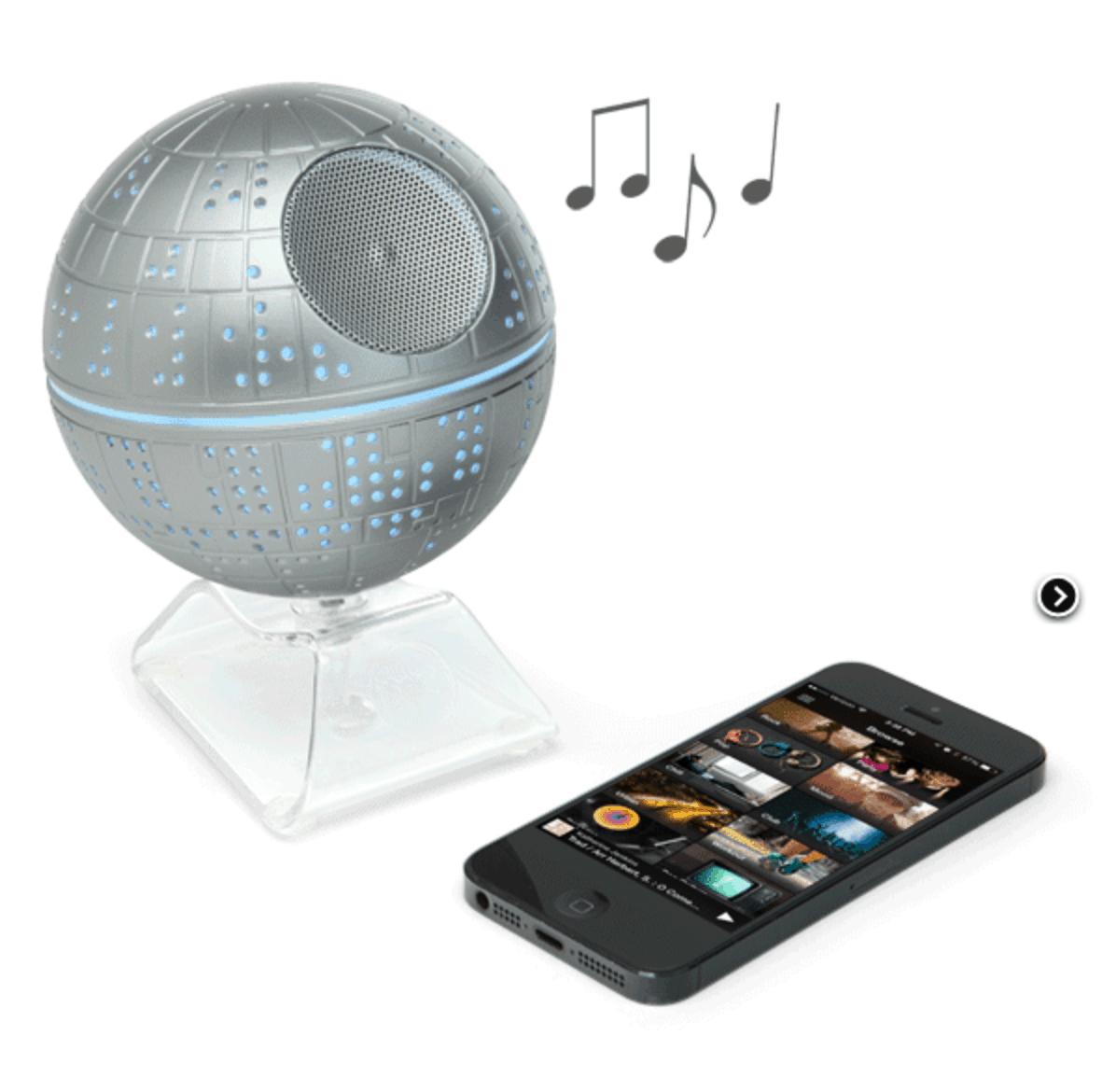 12. Death Star Bluetooth Speaker. Okay, I'm allowed ONE more Star Wars gift right? My teenage son has this Death Star bluetooth speaker and loves it! It has great sound and is not crazy expensive.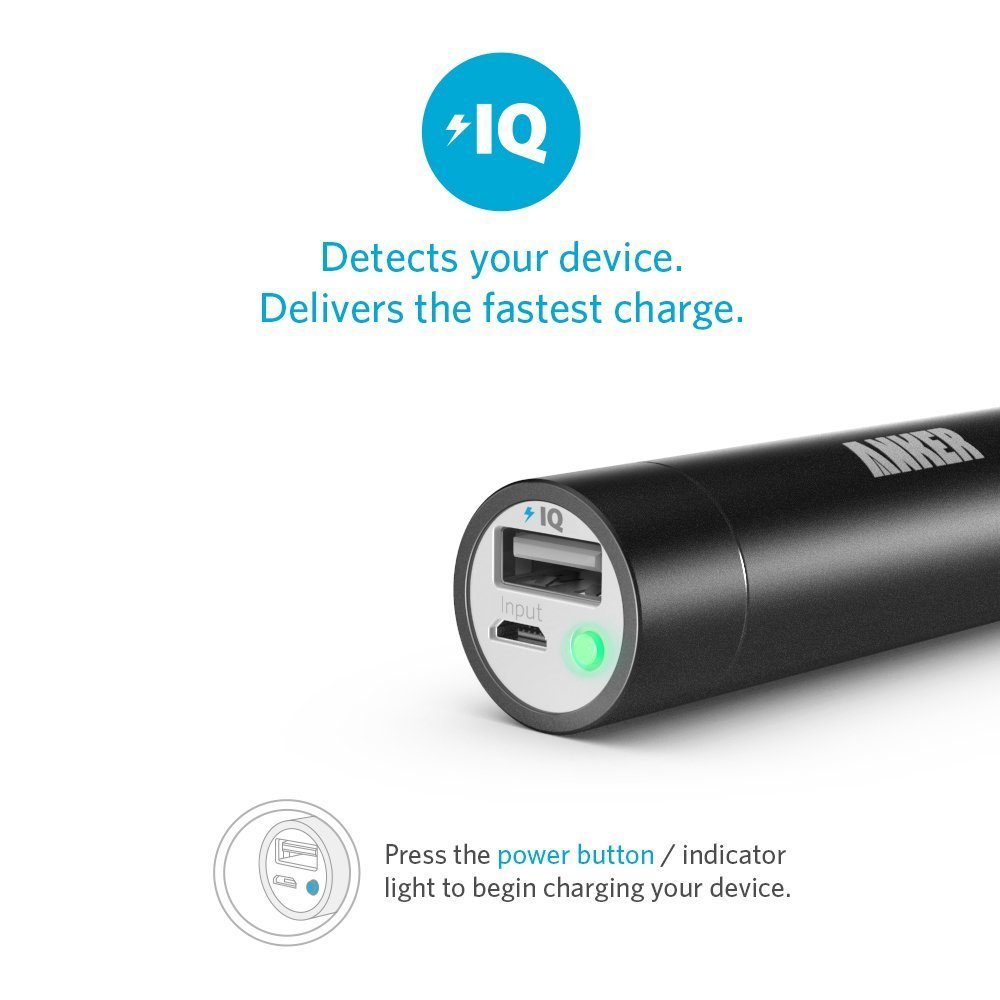 13. Portable Charger.  Get him a small portable phone/device charger that he can keep in his pocket or briefcase.  This one automatically knows how much power to deliver based on the device that it's plugged into.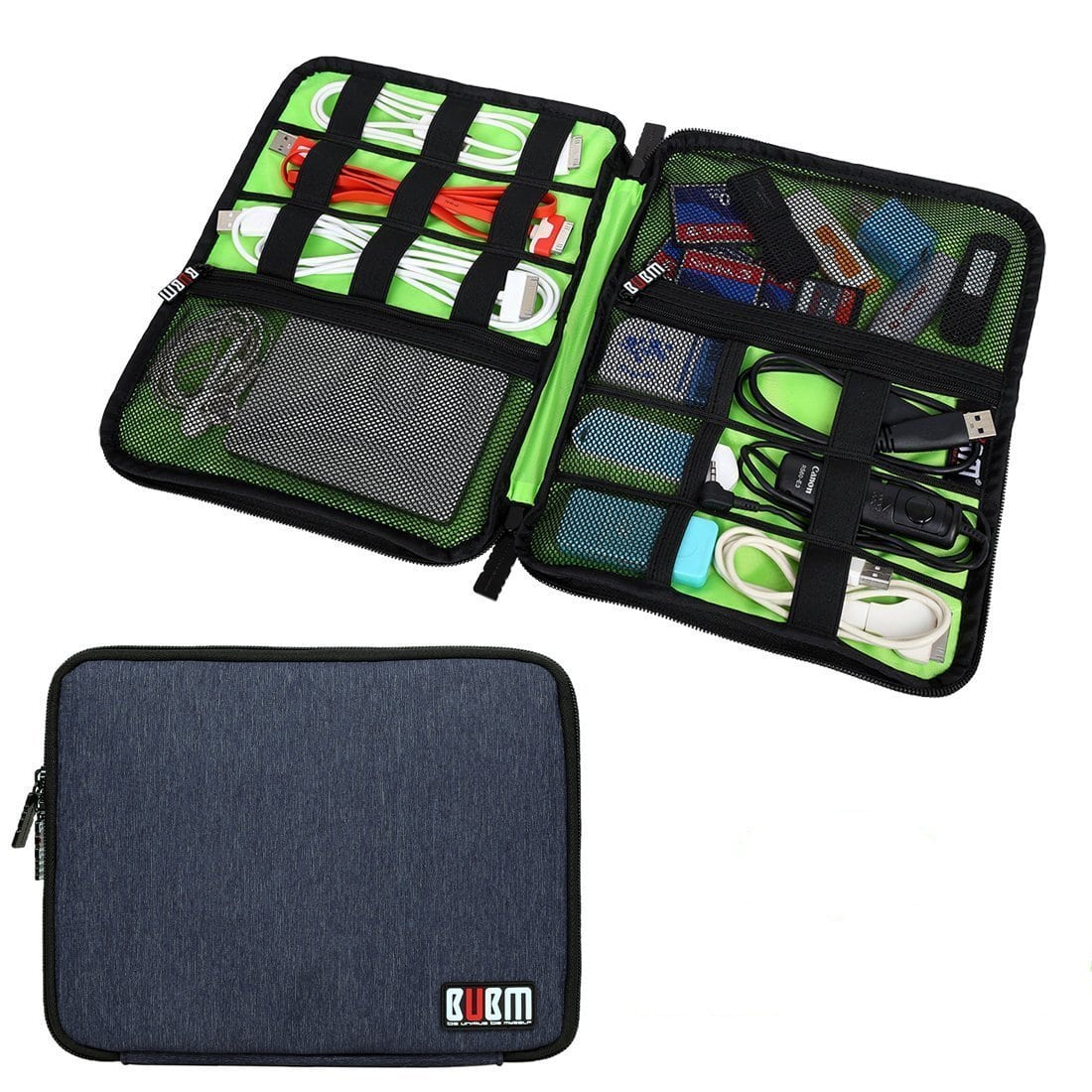 14. Cable Organizer. Speaking of chargers and cords…. this Cable Organizer will keep all of his electronics organized.  Great for a tech dad or photographer.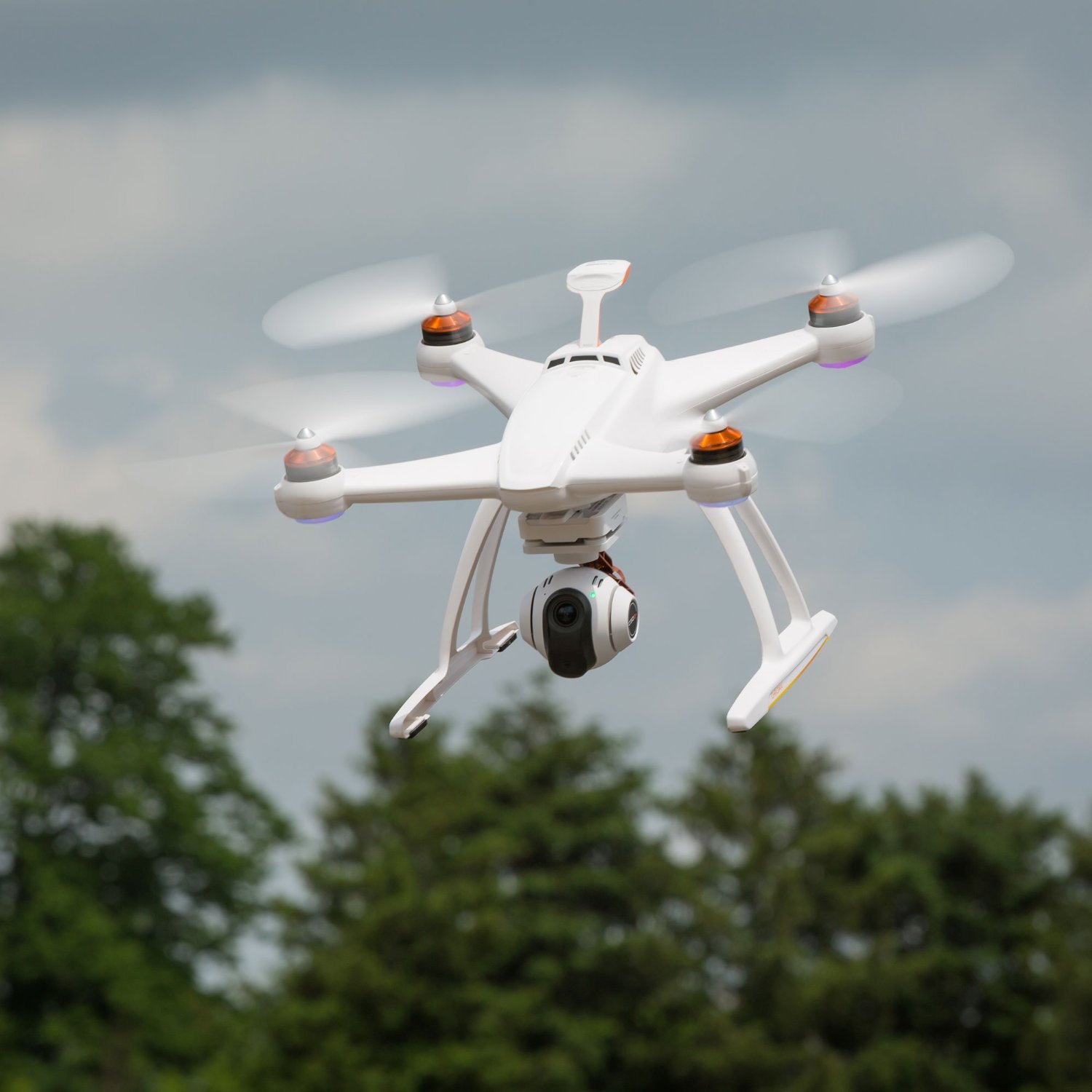 15. Chroma Drone. Okay I had to include ONE "dream" gift on this list… I consulted my husband (as he has this drone) and he swears this thing is legit. After looking at many different drones this is the one that he bought last summer after doing LOADS of research (he however, neglected to tell me he was buying it, but that's another story *wink*)… It takes amazing photos and is relatively easy to fly.  Just be sure to keep it in your own back yard 🙂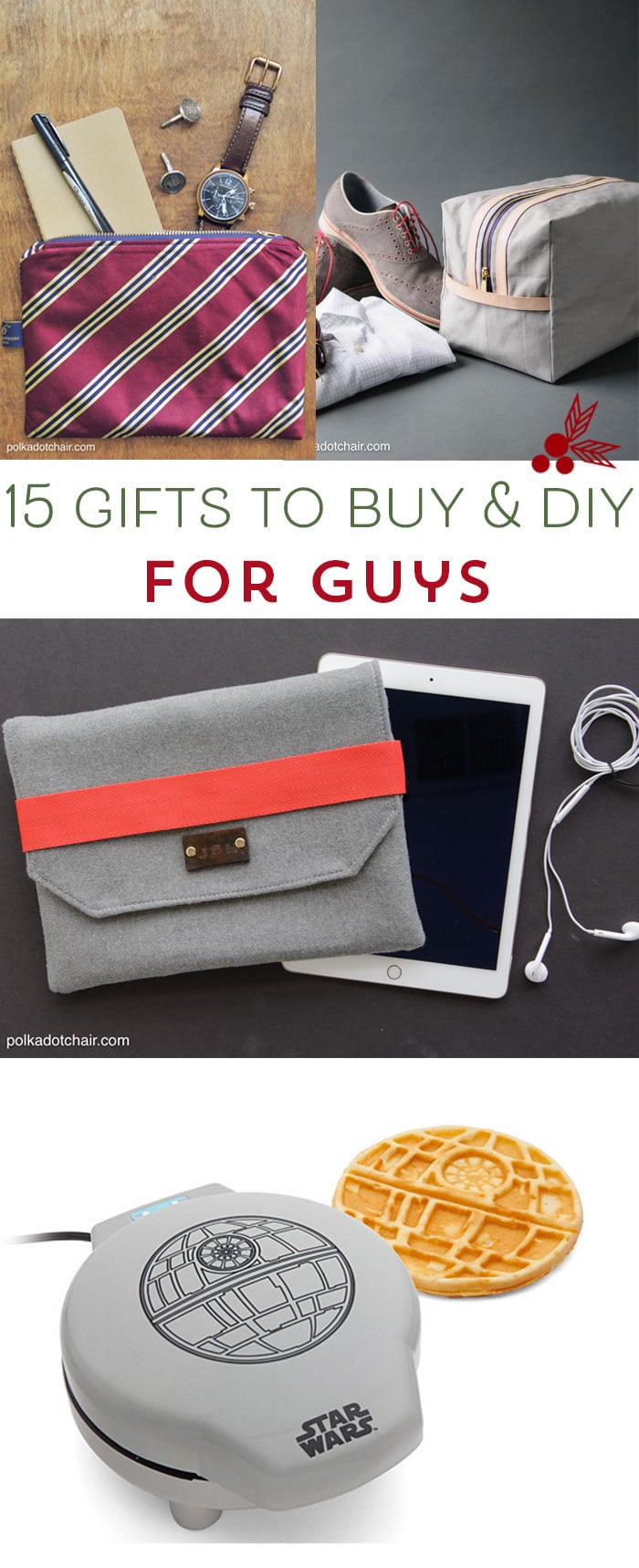 Print Friendly