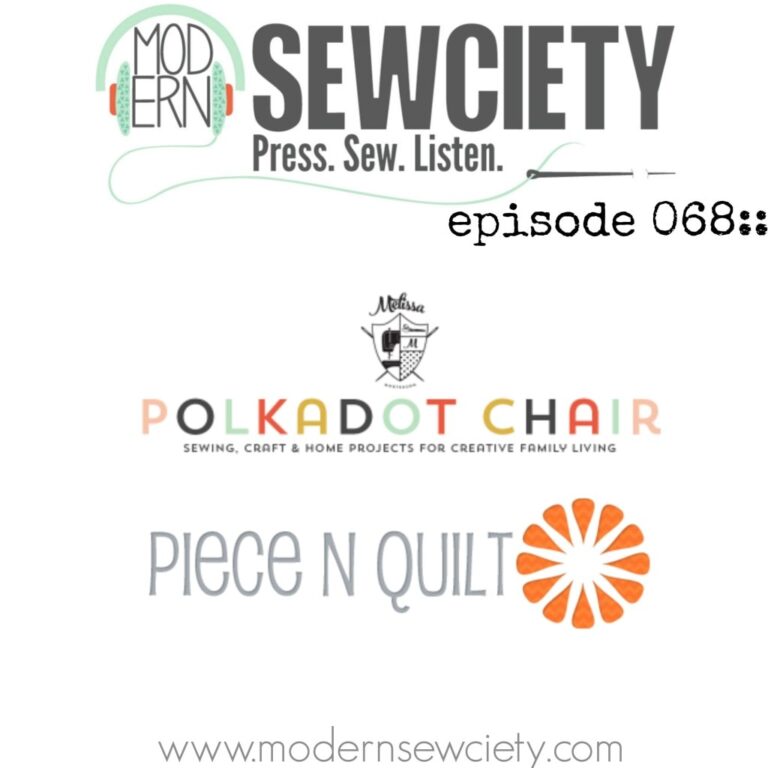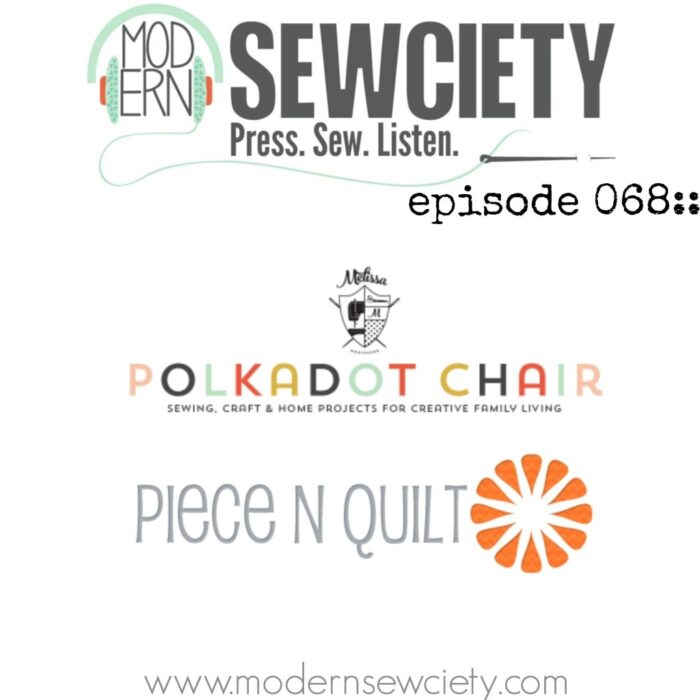 A few weeks ago I had the privilege of chatting with Stephanie Kendron who hosts the Modern Sewciety Podcast. We had a fantastic little chat and I'm sure I rambled on way too much and acted like a crazy person.
If you don't know what a podcast is don't feel bad, I just "discovered" them myself.   They are "radio shows" that are pre recorded that you can play on your iPhone or home computer.  We love to download podcasts to listen to on road trips, my kids enjoy them just as much as my husband and I do.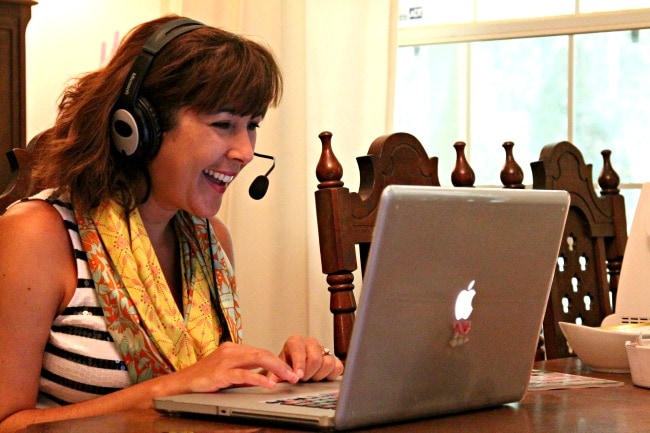 Since I work from home and the house is pretty quiet most days, I love to put on a podcast while I sew and Stephanie's is one of my favorites. She has interviewed so many influential people in the sewing and quilting industries and I learn something new every time I listen. You really should take a second and check out her podcast archives, especially if you're working on building a sewing business.  There is a lot of great advice to be had!
My chat can be found on episode 68 along with the uber talented Natalia of Piece N Quilt. I have recently surrendered to the necessity of sending out my quilts to be quilted and she's my "go to gal". She quilted almost all of the quilts in my book and I'm about to send her 3 or 4 more quilts this week.
Take a second and download the podcast! For more info visit the Modern Sewciety Website.