A clever Nail Polish gift idea and free printable tag perfect for Valentine's Day!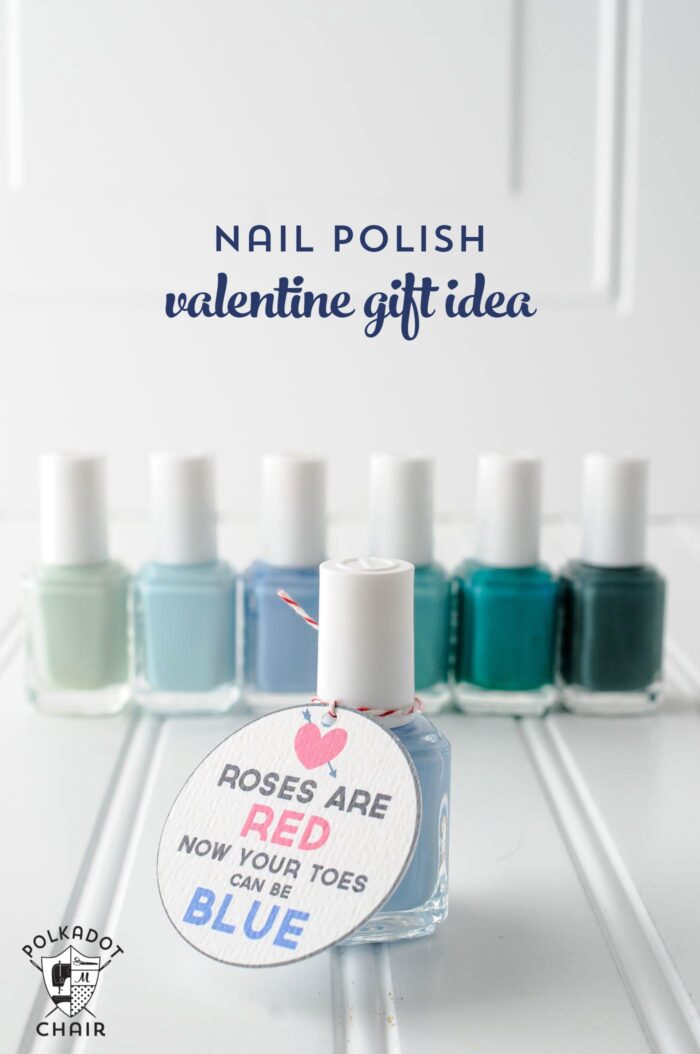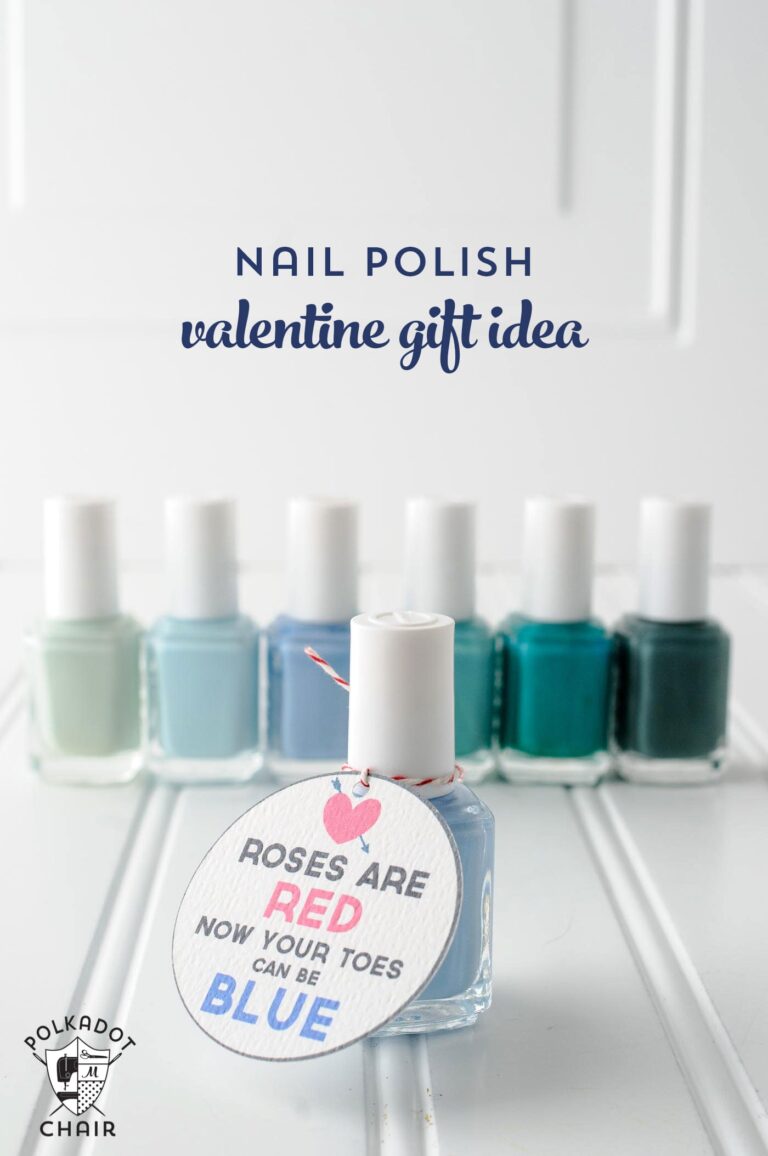 My 12-year-old daughter wanted to take some Valentines to her friends at school but could not find any that she thought were "grown-up" enough.  
We love all good Valentine's puns, so we devised the idea to make one for a teenager! I hope you enjoy this Nail Polish Valentine's Day Gift (and free printable tag) as much as we enjoyed making it!
Table of Contents
Our school does not allow food for treats on holidays, so instead, we used nail polish (hopefully, they allow nail polish, they just can use it in class *wink*).
Free Printable Nail Polish Tags
These little nail polish bottles have tags attached that say:
"Roses are Red; Now your toes can be Blue."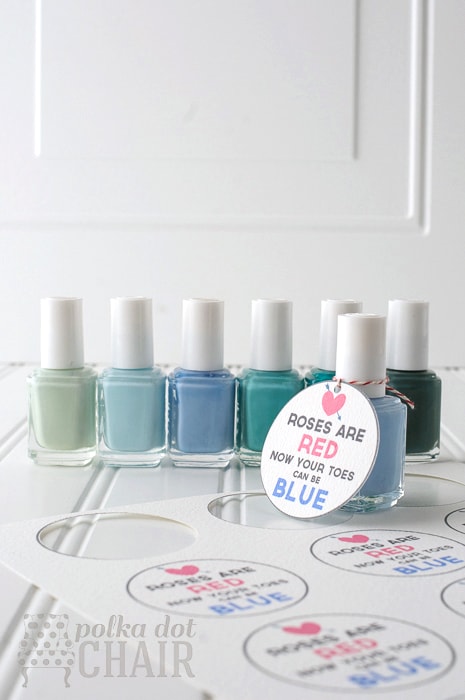 They are super simple to make, just buy the nail polish and print out the tags.
How to Make the Gift
Tie the tags with some twine onto shades of blue nail polish if you have a 2" circle punch you can make quick work of punching out the tags.
While we were at it we picked up a few extra for her teachers.  I think that they make fun Valentine's Day teacher gifts, something that's a little bit of a surprise.
How to Get the Printable Tags
How to Get the Printables. You can get a copy of the printable featured in this post in our Printable Library. Access to the library is for our Newsletter subscribers, and subscriptions are FREE. Please follow the instructions to obtain the printable. PLEASE READ the instructions on that page. Note: Printables in the library may not be sold or used for commercial purposes.