Learn how to DIY a Beaded Tassel Necklace with this simple tutorial. You can even personalize it a bit more by adding a covered button to the end. If you like this post, then you may also like this covered button necklace tutorial.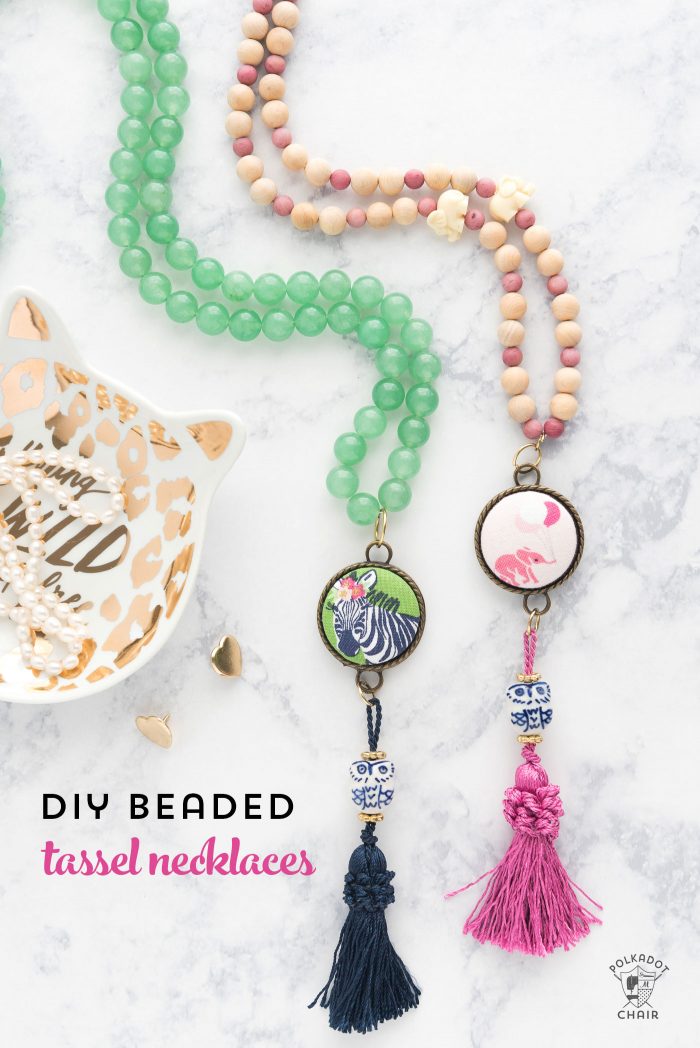 I find the process of designing and printing fabric fascinating. Before I worked as a designer I never had any idea how it all worked, now I know a lot more (but still have so much to learn).
One of the things I learned was that before the mills print yards and yards of your fabric, they send small "strike offs" to you. These small strike offs are used to check the print quality, and color of the fabric.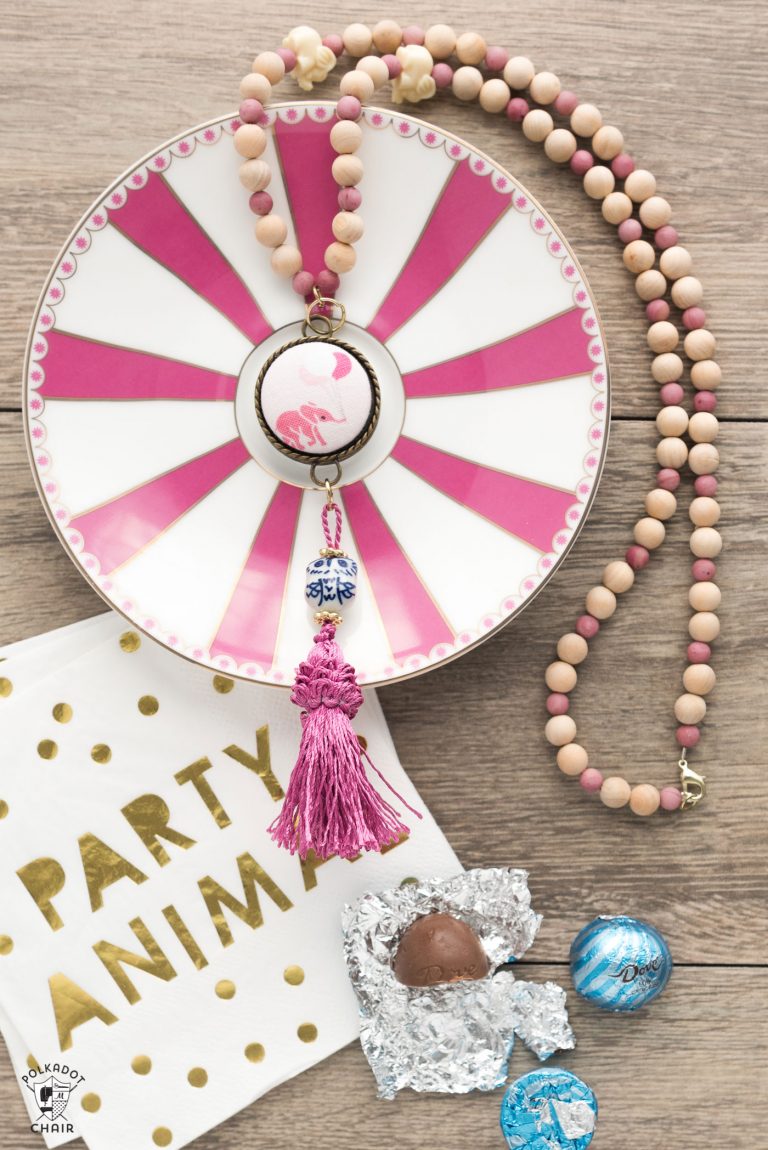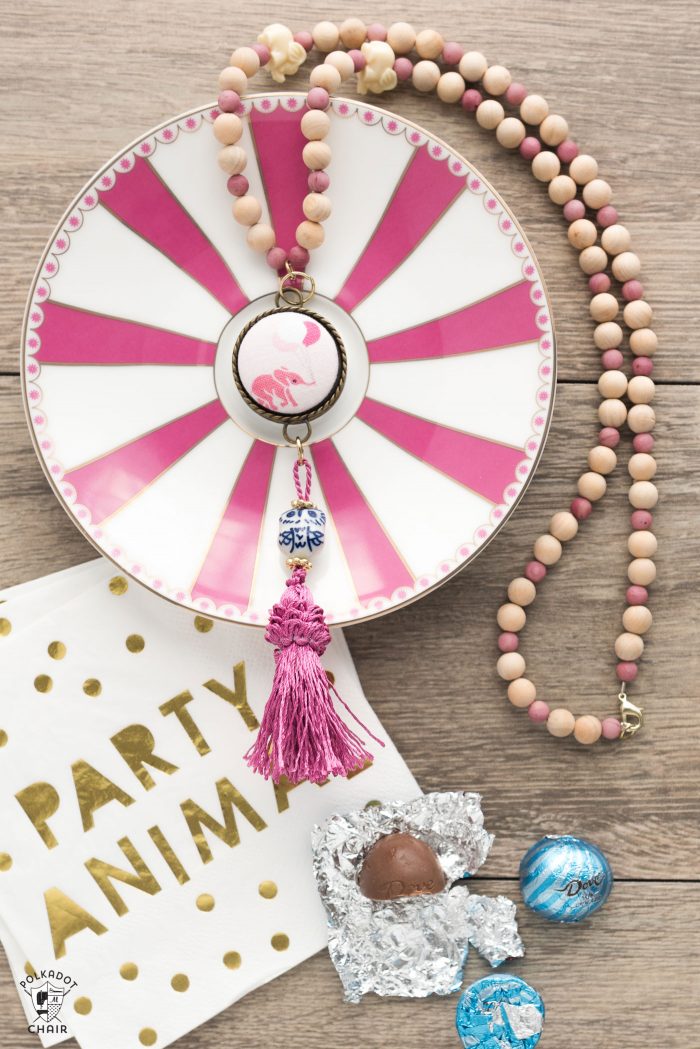 The other thing I learned is that you plan REALLY far ahead. It can take 2 years from when I start designing a line for it to hit the shelves. During a part of that timeline, the stores decide which fabric lines they want to carry. Designers and manufacturers present their lines at trade shows like International Quilt Market so the stores can see what they have to pick from. In May I had a booth at quilt market showing my Safari Party line of fabrics. Since the booth was held BEFORE the fabric came out, I was sewing with digital printed yardage, which is not exactly the same as actual yardage. For example, there is no way to print gold sparkle on digital fabric.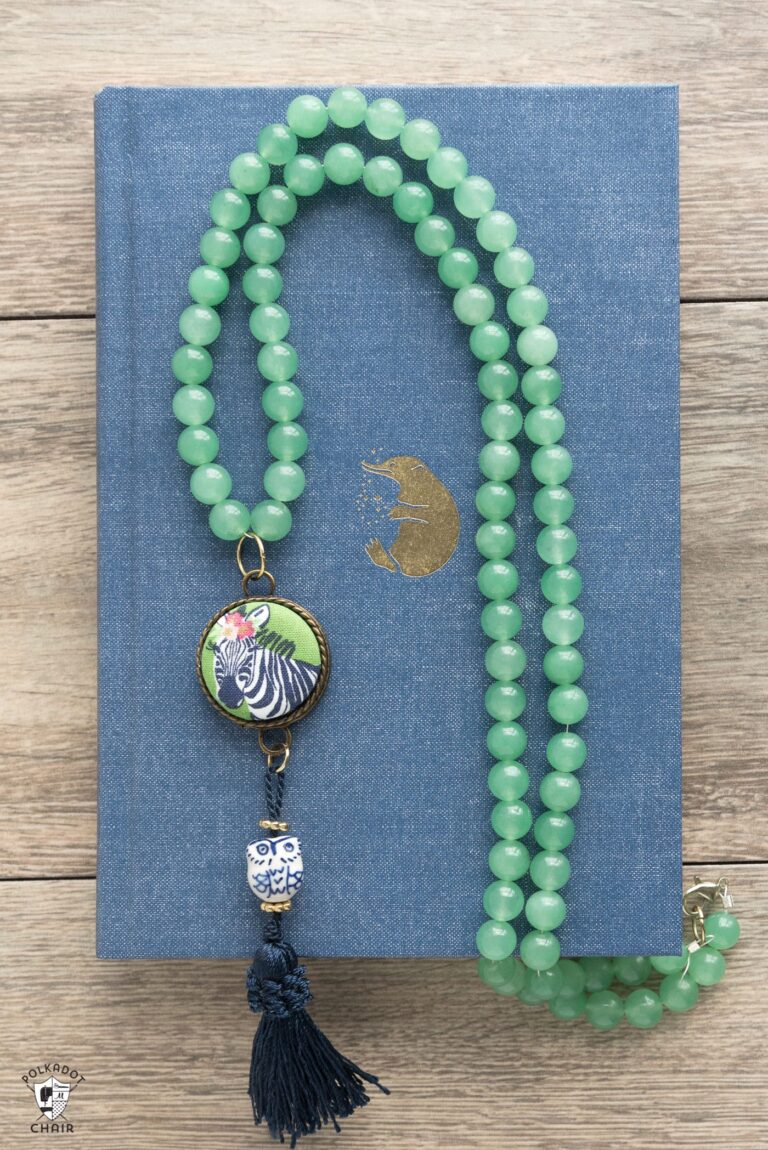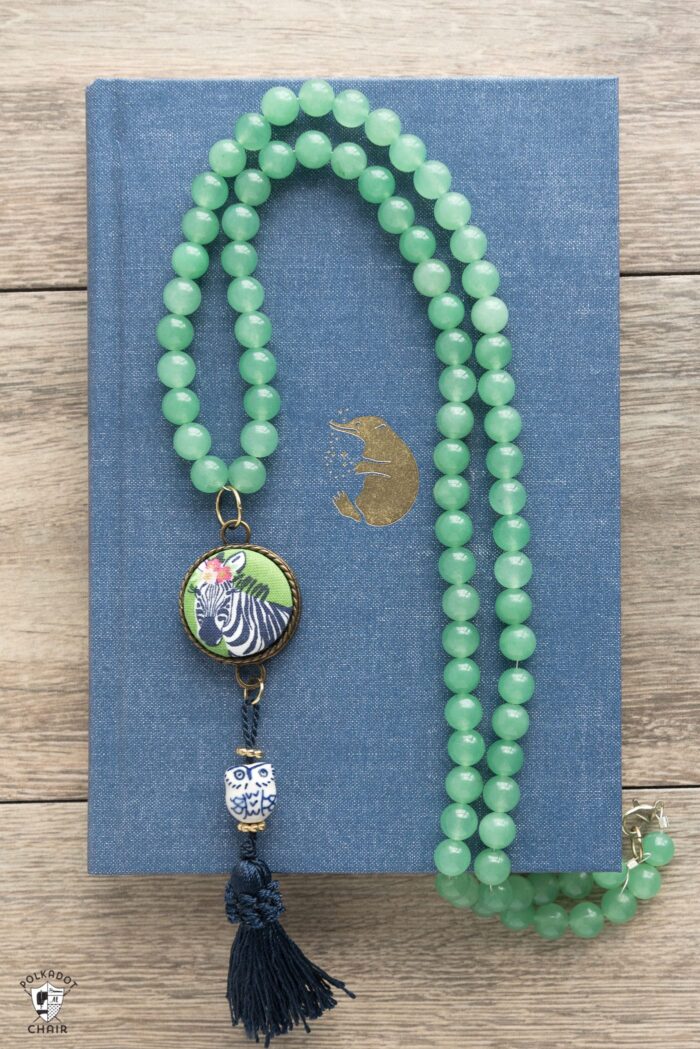 Since my line had so much gold sparkle in it, I was a bit stressed trying to decide how to show it at market.  After a bit of stress I realized that I may not have had yardage of the actual fabric, but I did have a lot of strike offs. The strike off fabrics that were about 4″ x 6″ and best of all they had the sparkle!
I had no idea what to make with such tiny fabric pieces! In my last-minute preparations, I got the idea to make a tassel necklace to wear during the event. I thought it would be a fun way to show off one of my favorite prints in the line, the zebras.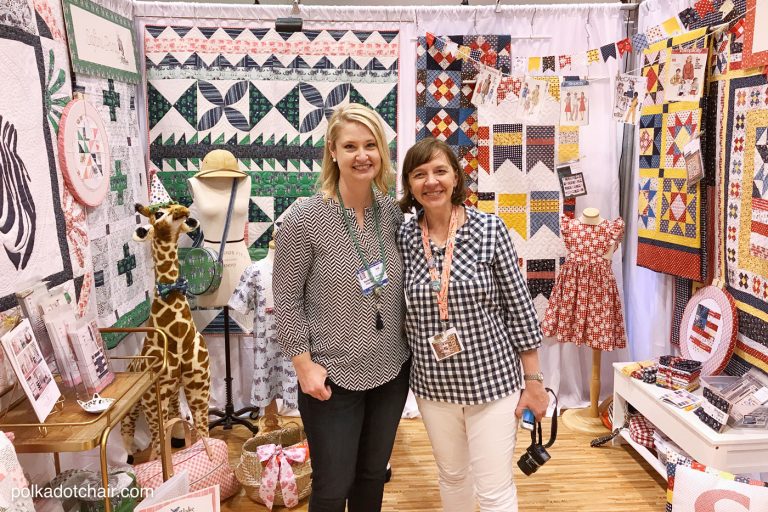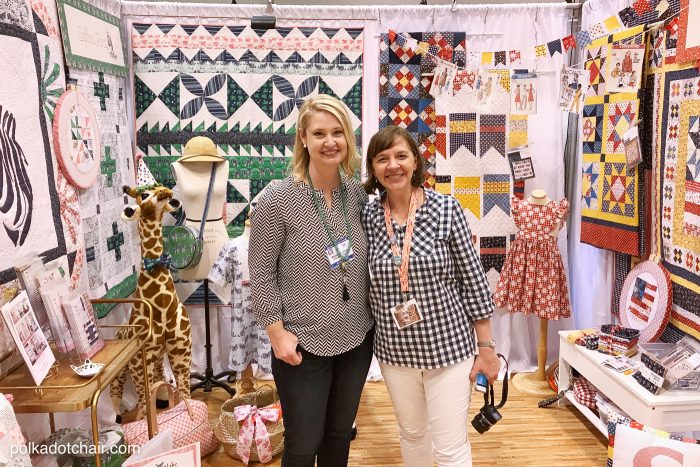 I made one and wore it during all of market (and have worn it a bunch since then as well).
I got a lot of questions about the necklace, and today I'm excited to be sharing with you a tutorial to make your own beaded tassel necklace.
How to Make a DIY Beaded Tassel Necklace: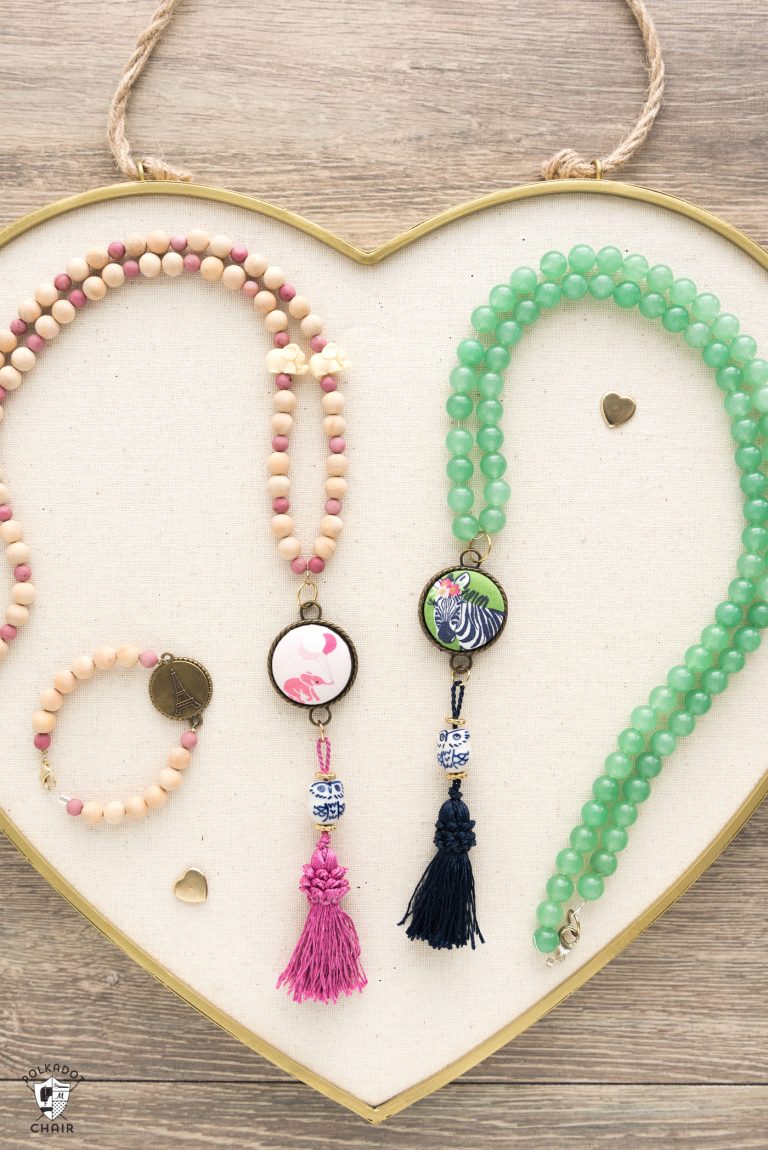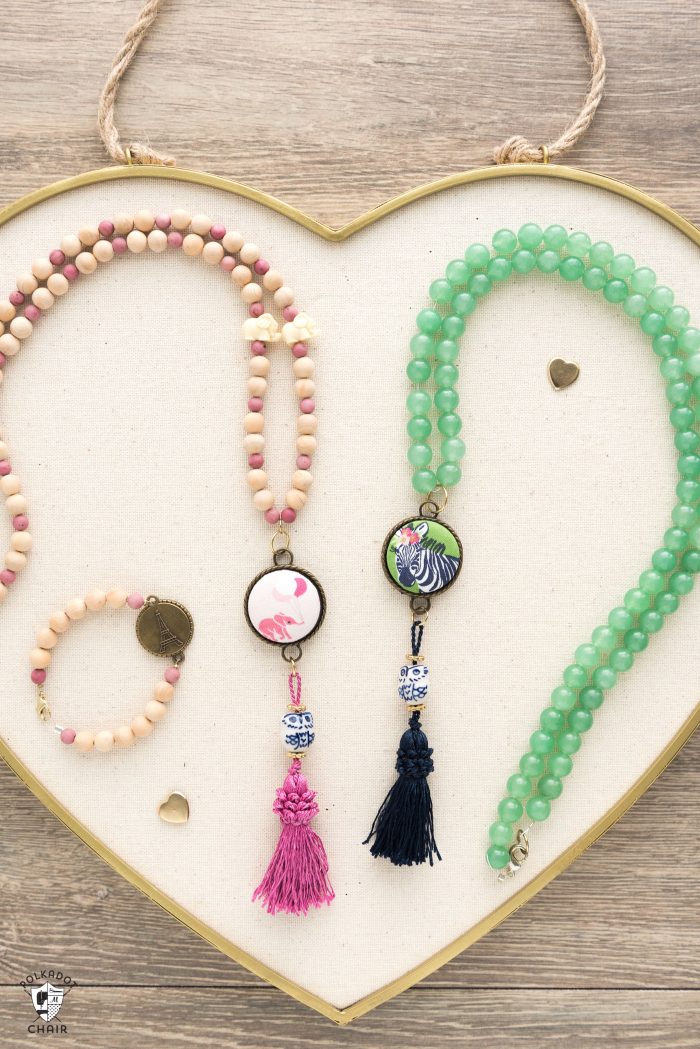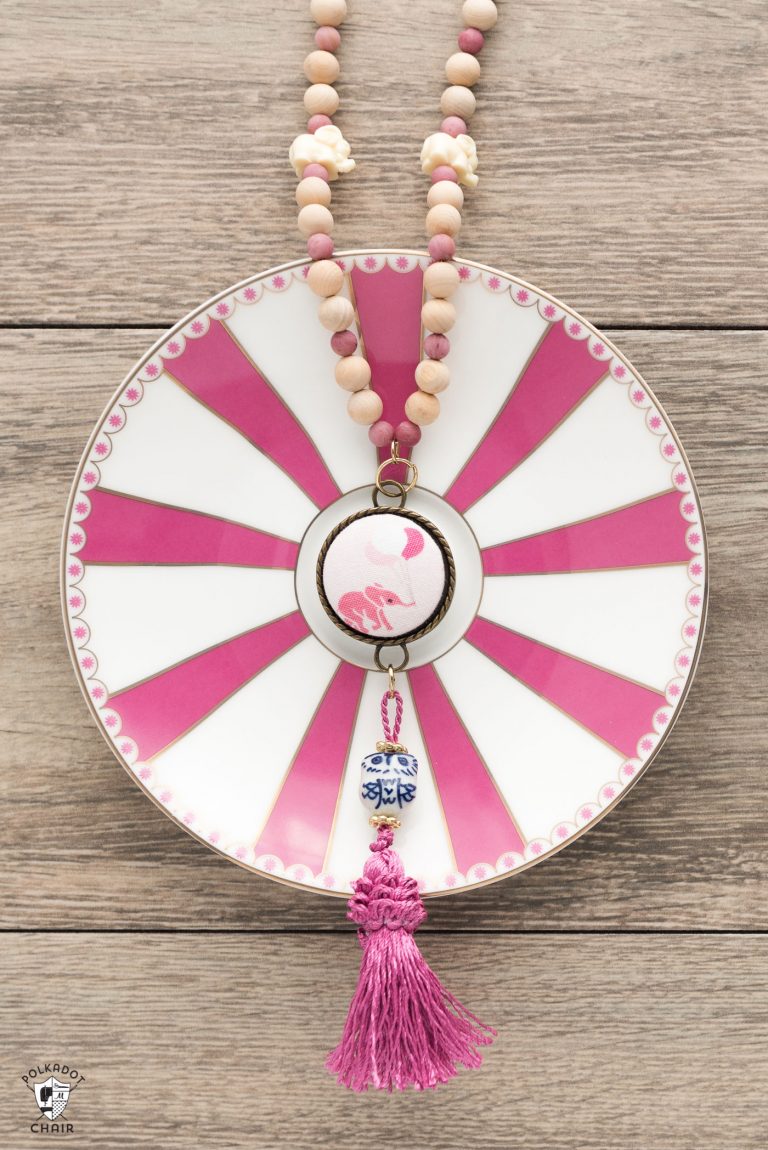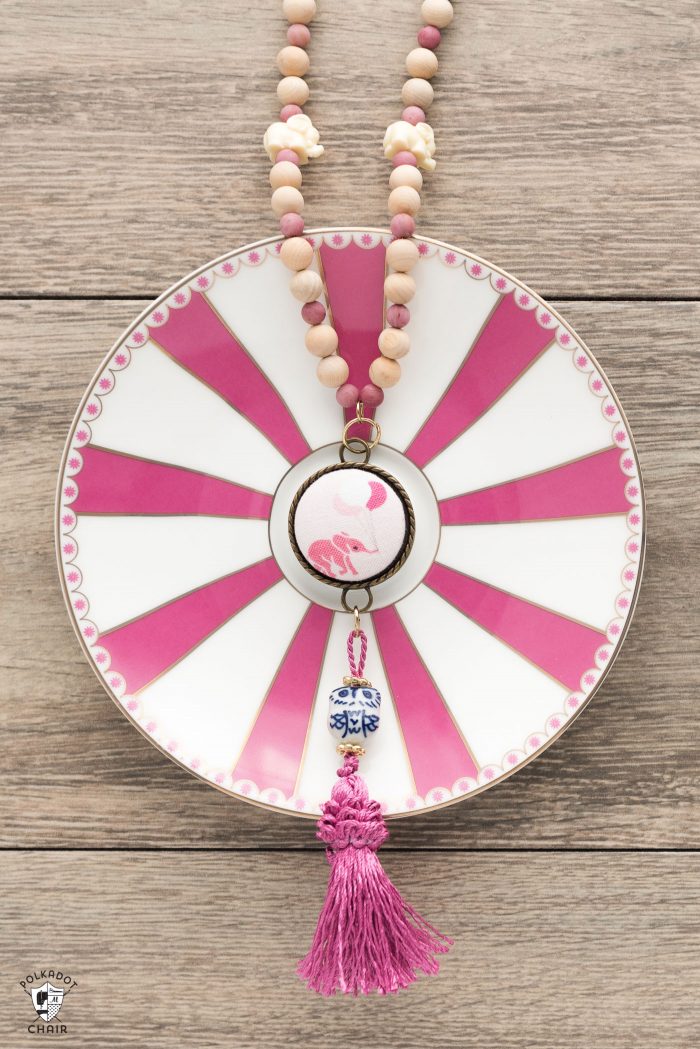 My oldest daughter is home for the summer and is actually the one that taught me about jewelry making, so I asked her to make another necklace using the same technique. She made the pink elephant one, which I think turned out so cute!
If you want to make one you'll need (contains affiliate links):
Supplies: (click the links for the sources or to purchase)
Beads – the wood beads were purchased on Amazon – pink ones HERE, natural ones HERE
Fabric – I used scraps from my Safari Party Line
30mm round Cabochon – these are similar to the ones I used
Ceramic Bead & Gold Spacer Beads- (purchased locally)
Jewelry Lobster Clasp, Jump Rings
Basic Jewelry Making Supplies; needle-nose pliers, bead tray, tweezers (you can purchase a simple starter kit online which includes all of these items)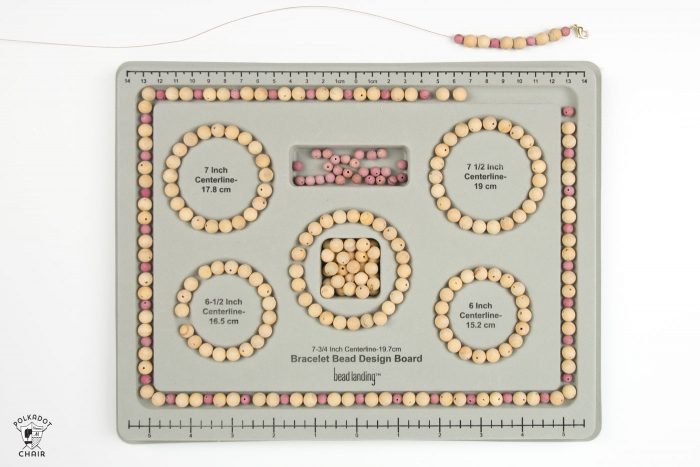 Instructions:
Using your jewelry tray, lay out the beads of your necklace the way you want them to appear on your finished necklace. You will need to also measure how long you'd like your necklace to be. Some jewelry boards are larger than other, but you should be able to lay out all of your beads at once, if not at least ½ of it at a time. At the dead center of your beaded necklace, place a jump ring.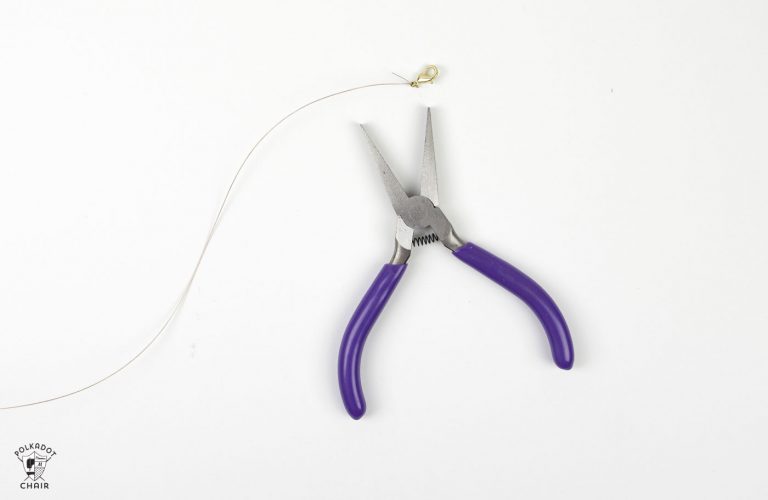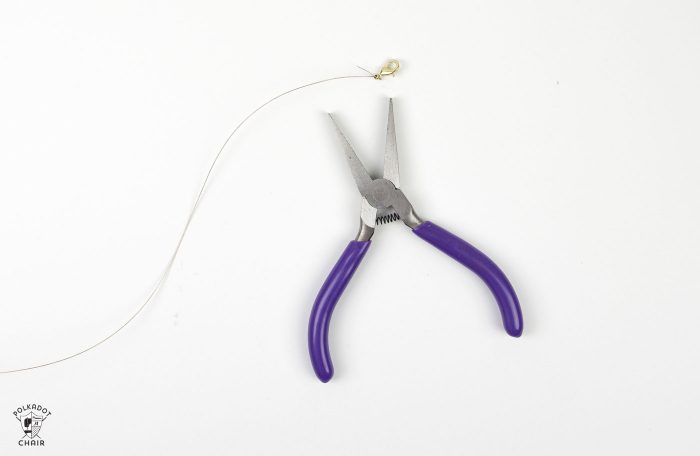 Cut a piece of jewelry wire that is longer than you want your finished necklace to be.  Feed one end of the wire through a crimping bead, then feed the wire through the loop on the lobster clasp and back thru the crimping bead.  Use the pliers to crimp the bead and hold the lobster clasp in place.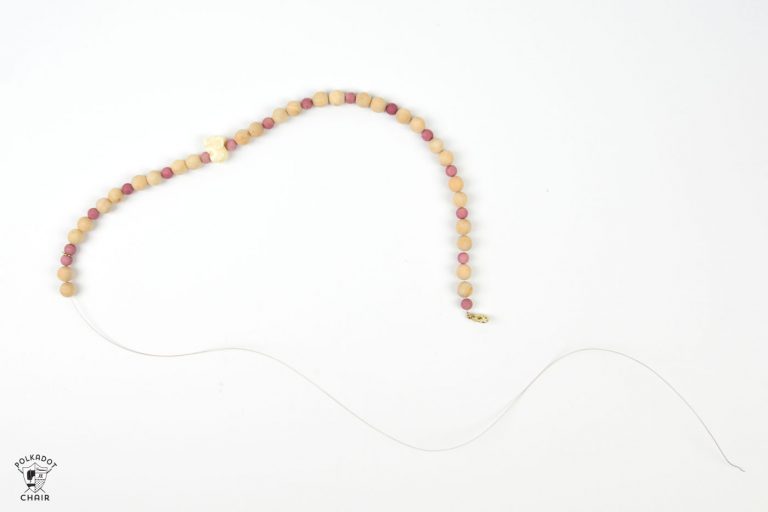 Feed the beads onto your wire, make sure you feed your jump ring through at the midway point.  When you get to the end, repeat the same process but use a jump ring instead of a lobster clasp.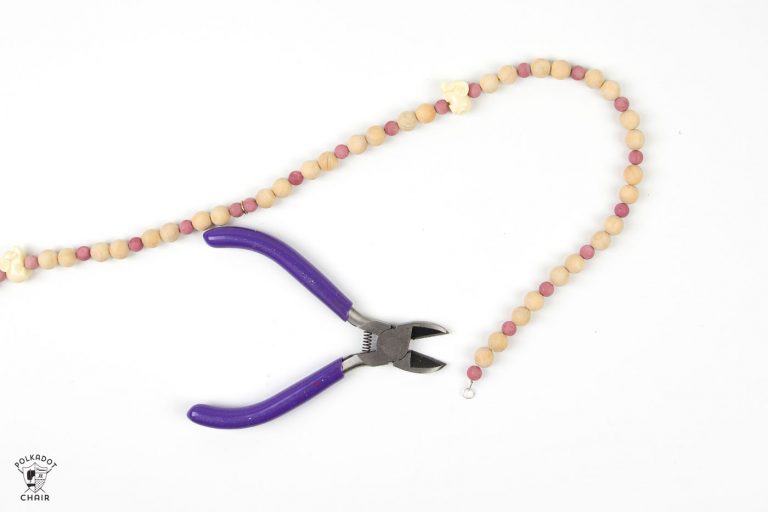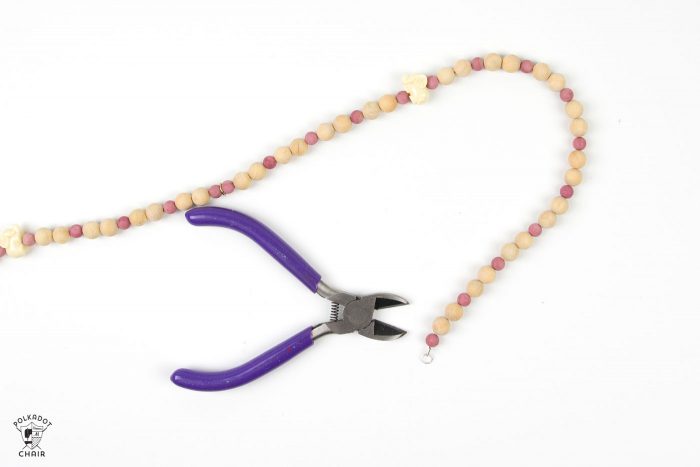 Set aside.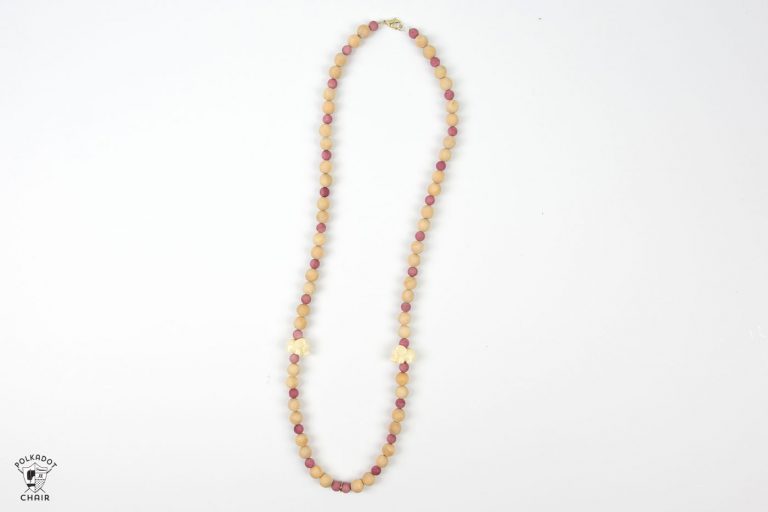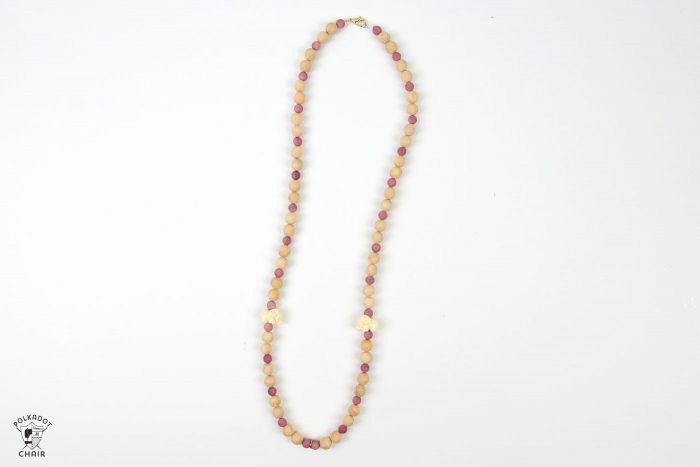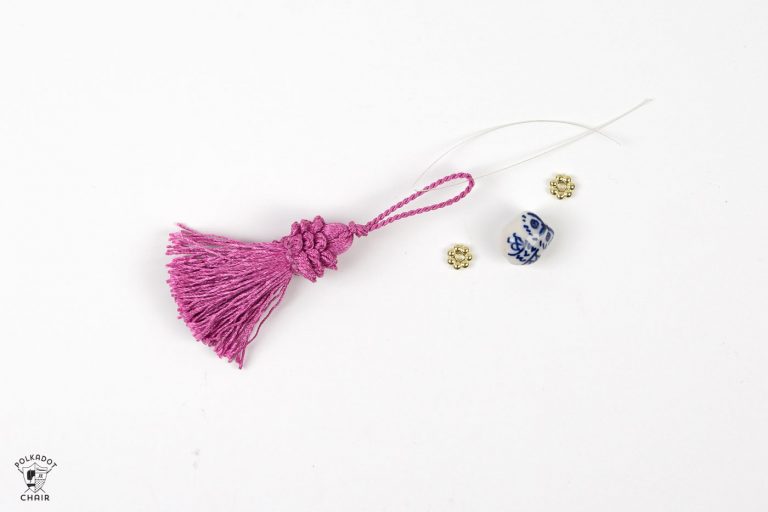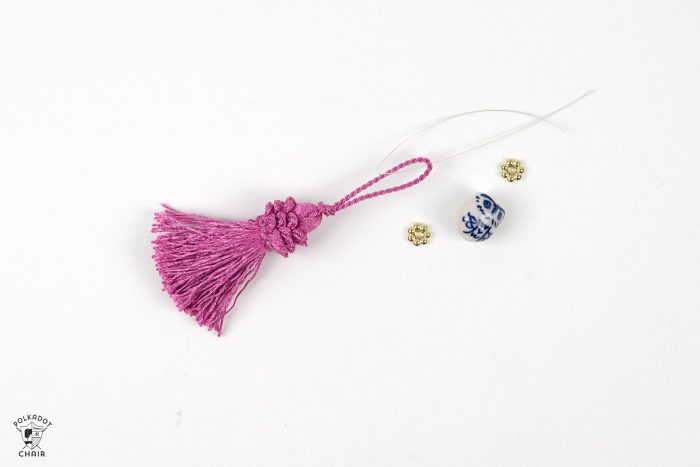 Cut a small piece of jewelry wire and feed it through the loop on your tassel.  Feed the wire though the 2 spacer beads and ceramic bead. Pull on the wire to feed the tassel though to the other side.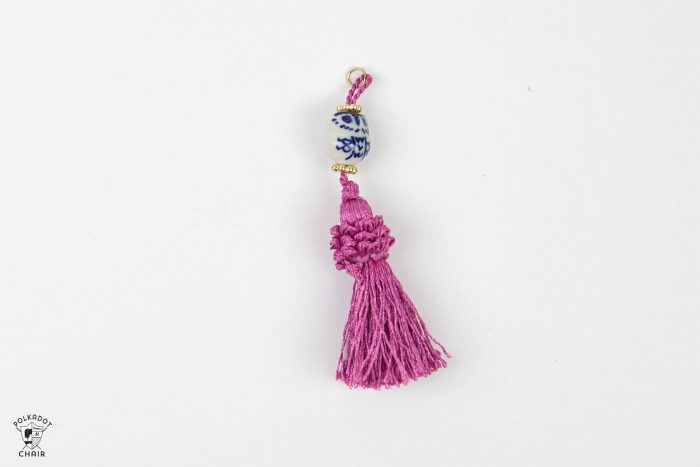 Attach a jump ring to the end of the tassel, to do this slightly open the jump ring using your pliers, then feed it through and close it.
How to Cover the Button with Fabric: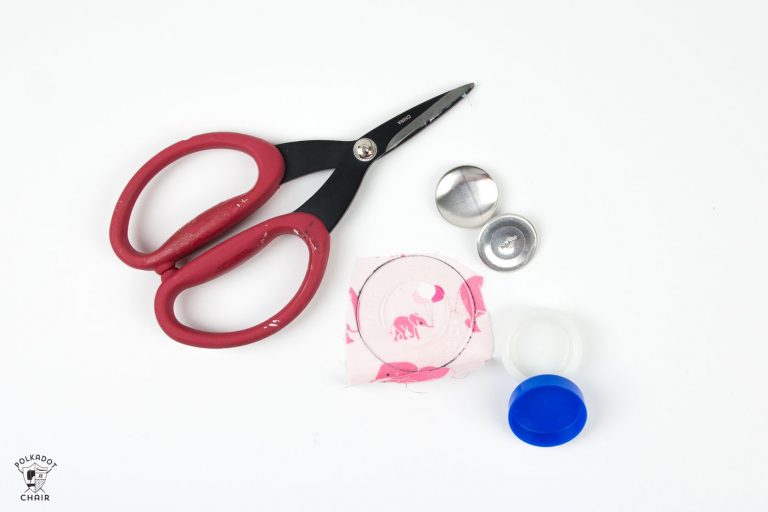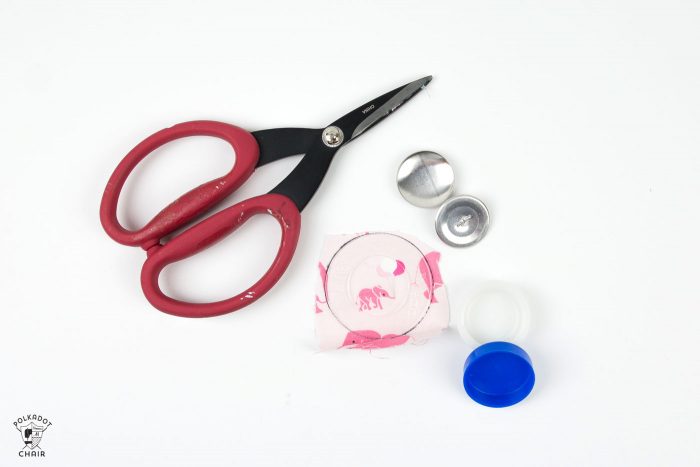 Next, cover your button with fabric. Use the guide that came with your covered button kit to get the exact right piece of fabric on the button.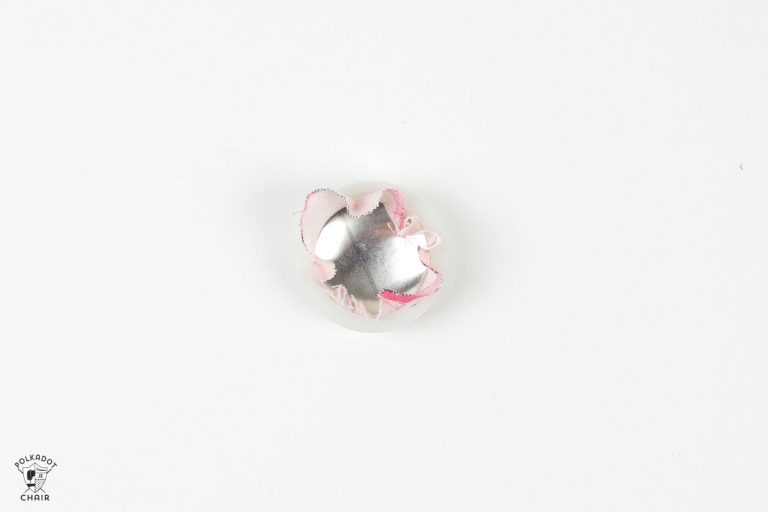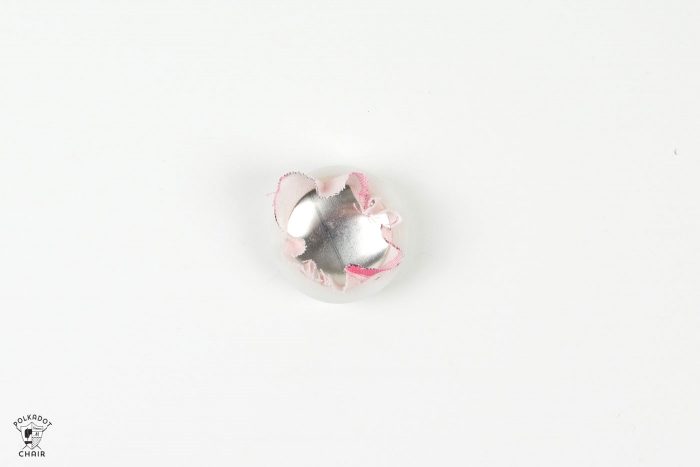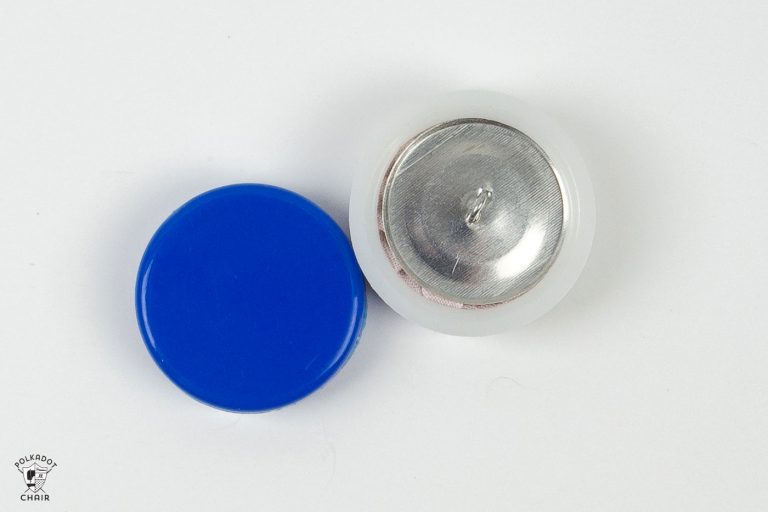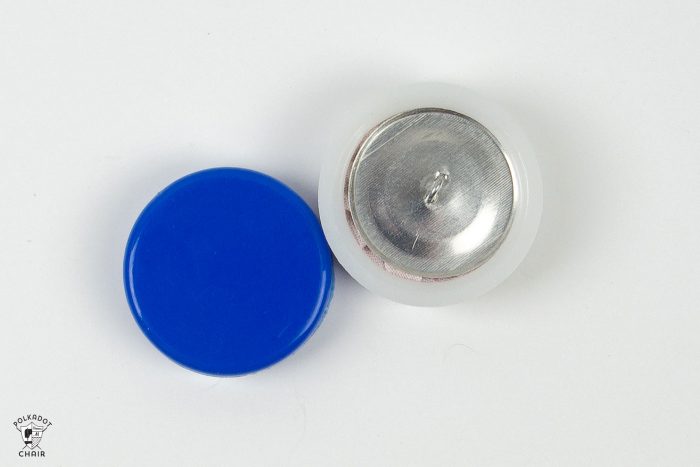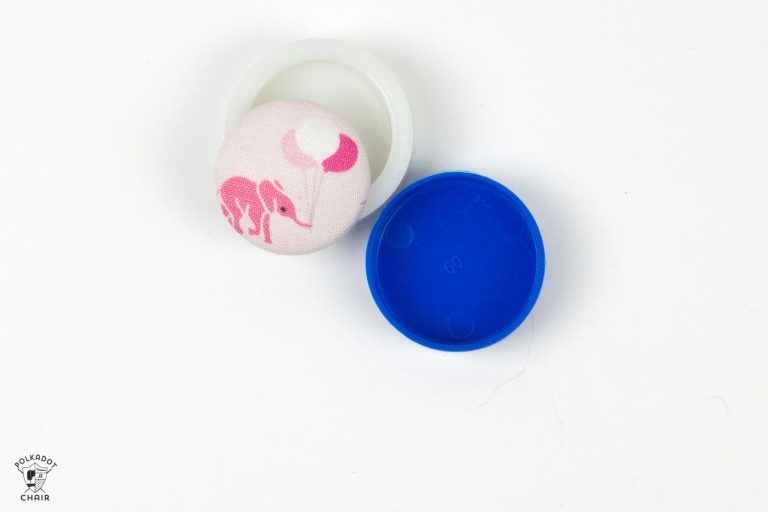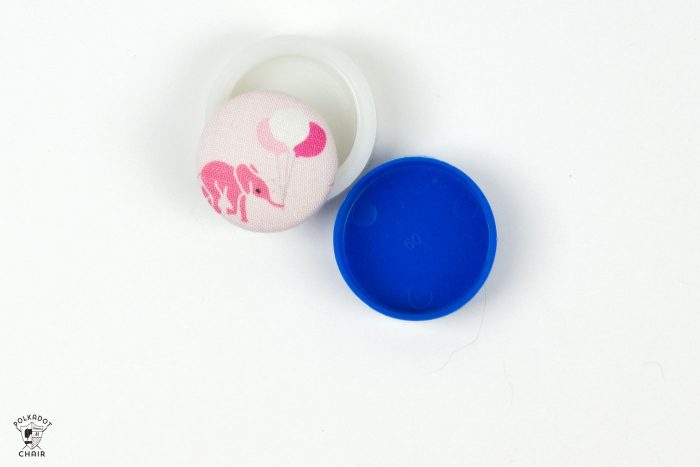 Cut the shank off of the button after you've covered it.
If your cabochon does not have a ring on the top and the bottom, glue two cabochons together back to back with one ring facing up and one facing down. I used a hot glue gun, you can also use E6000 glue.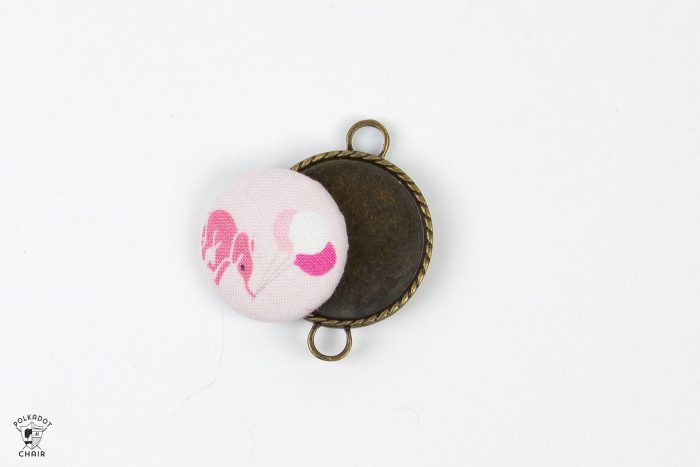 Glue your covered button to the center of the cabochon.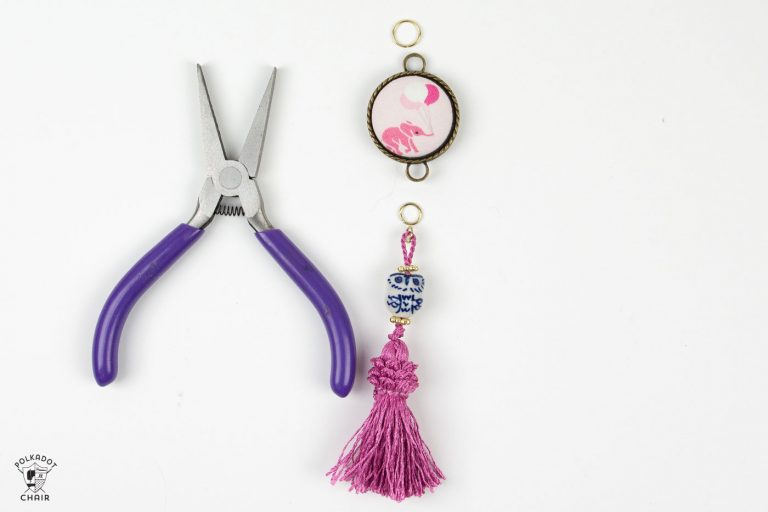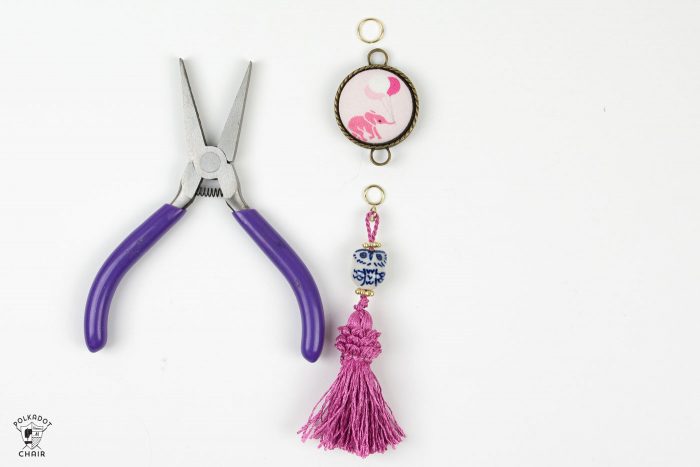 Attach the tassel to the bottom of the cabochon using a jump ring. Attach the top of the cabochon to your necklace using the jump ring that you beaded into it.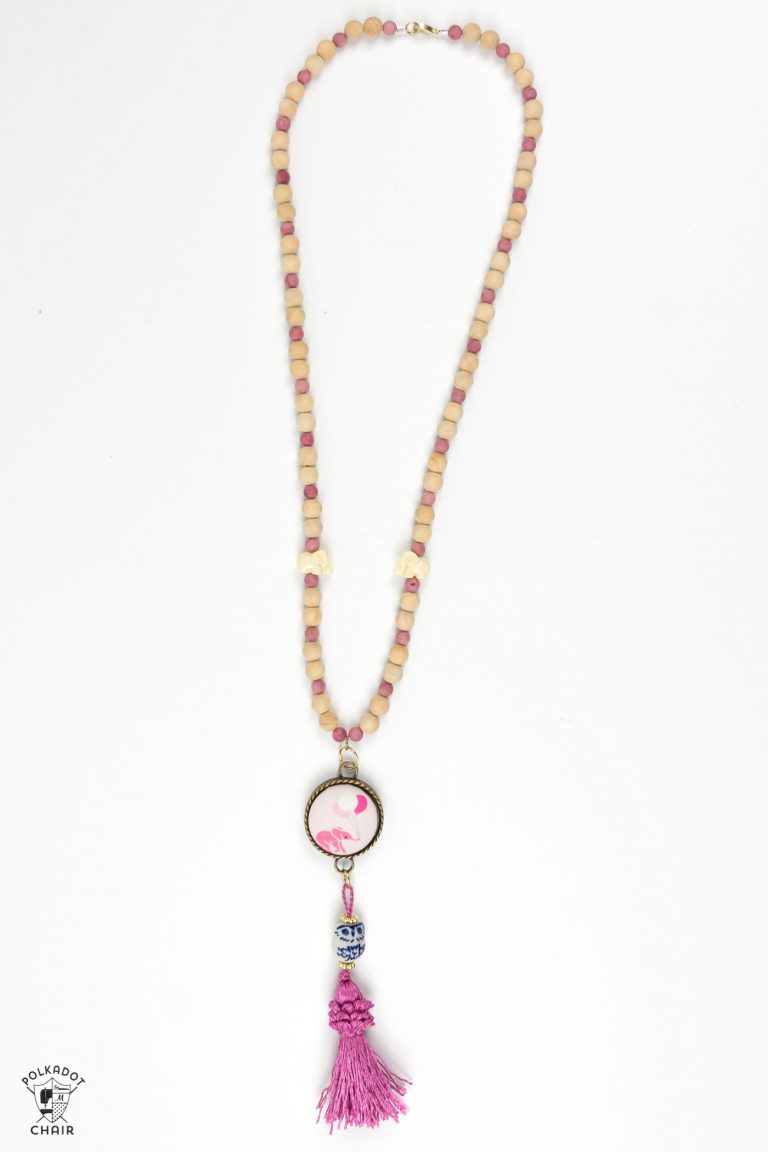 That's it! You're done!
They are pretty easy to make, and would be a fun project to tackle with older kids!

Other DIY Projects you may like: