This is a sponsored post written by me on behalf of Cricut. All opinions are 100% mine.
I have been a Cricut customer for years and love their products. My current favorite is my Cricut Maker. I've shared my love for the Maker with you guys many times. Today I want to take some time to answer some of your most frequently asked questions about the Cricut Maker Machine.
This is sponsored content and I'm thrilled to be working with a company that I believe in.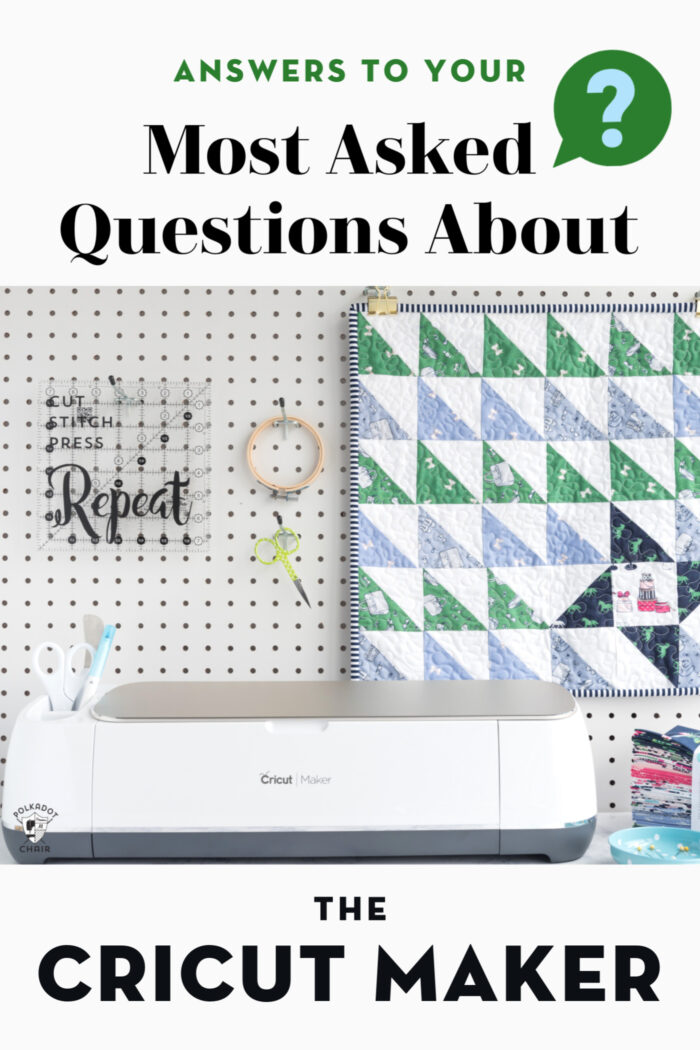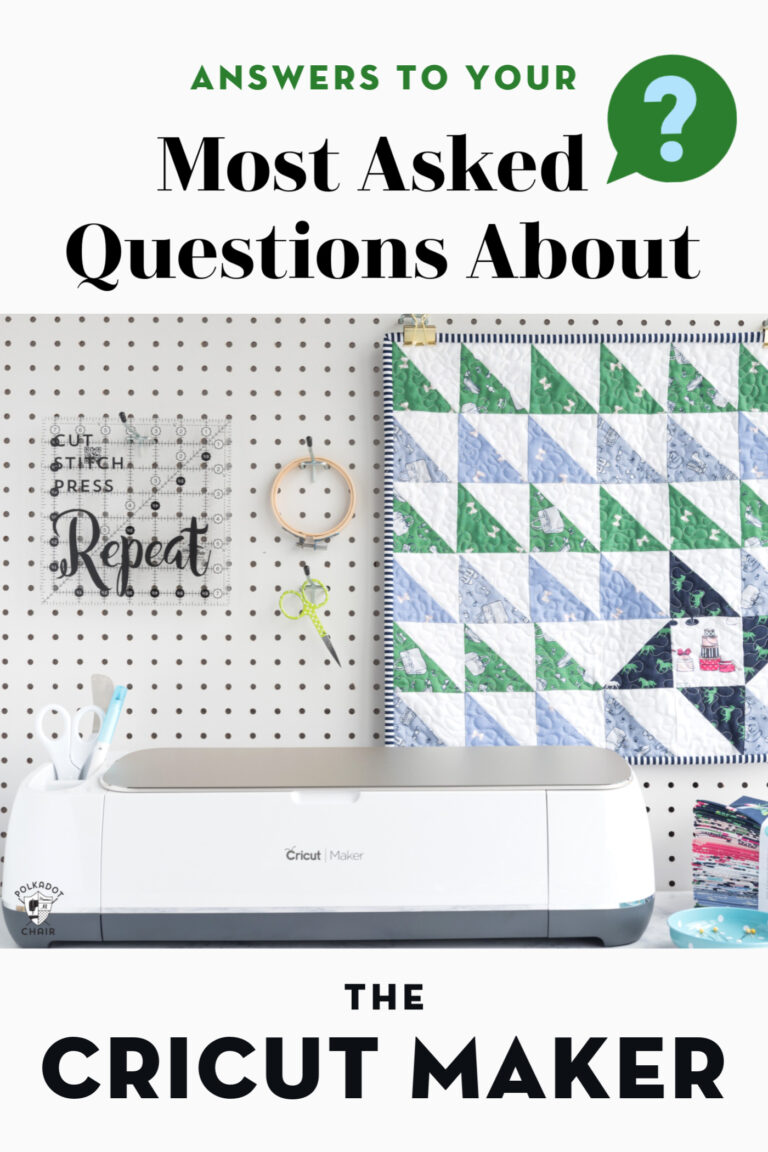 Table of Contents
Is it Easy to Learn how to Use the Software?
I know a few of you will tell me I'm wrong when I say "yes". But I think it is very easy to learn. One of the reasons that I recommend the Cricut Machines over other machines on the market is that I feel their software is more user-friendly. Other machine software has more customizing features. However, people without a lot of design experience might find those features confusing.
The Cricut software is straightforward and designed with the home user in mind.
Must Know "How-to's" for Cricut Design Space
Cricut's software is called "Design Space". It is a program that you download off of the internet. It is free with your machine. When you get your machine, you need to follow the directions in the box to set up the software and your machine. You can install the software on a desktop, iPad, or iPhone. (note: not all features are available on a tablet, such as importing external SVG's).
After you install the software, you will sign in. When you click the three horizontal lines in the top left corner of the screen, you will get this screen.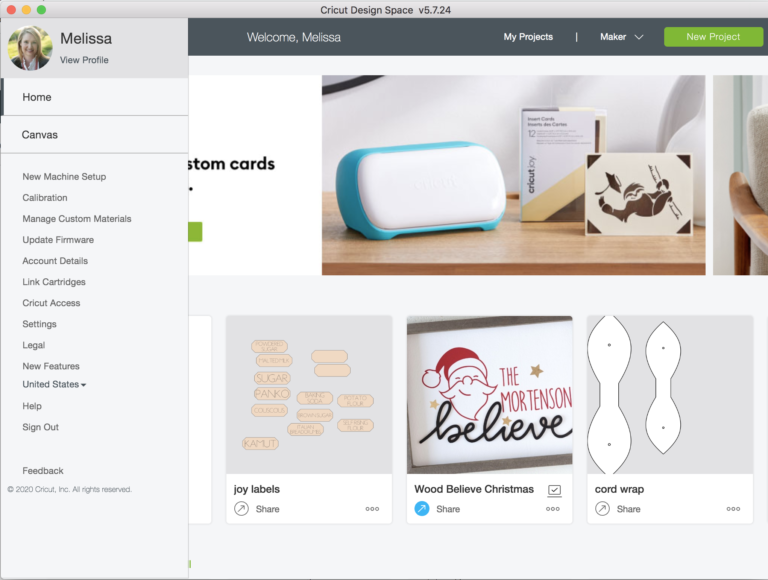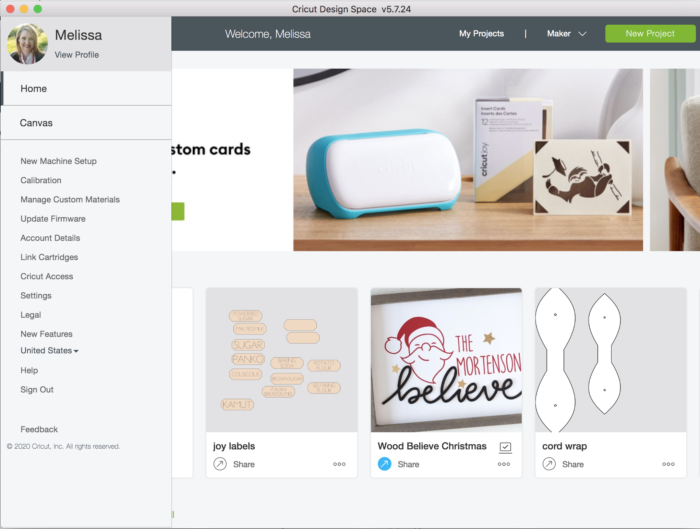 Note on the sidebar, you can set up a new machine, view your projects, manage your preferences etc.
On the main screen are your most recent projects. To start a new project, click the green "new project" button on the top right of the screen.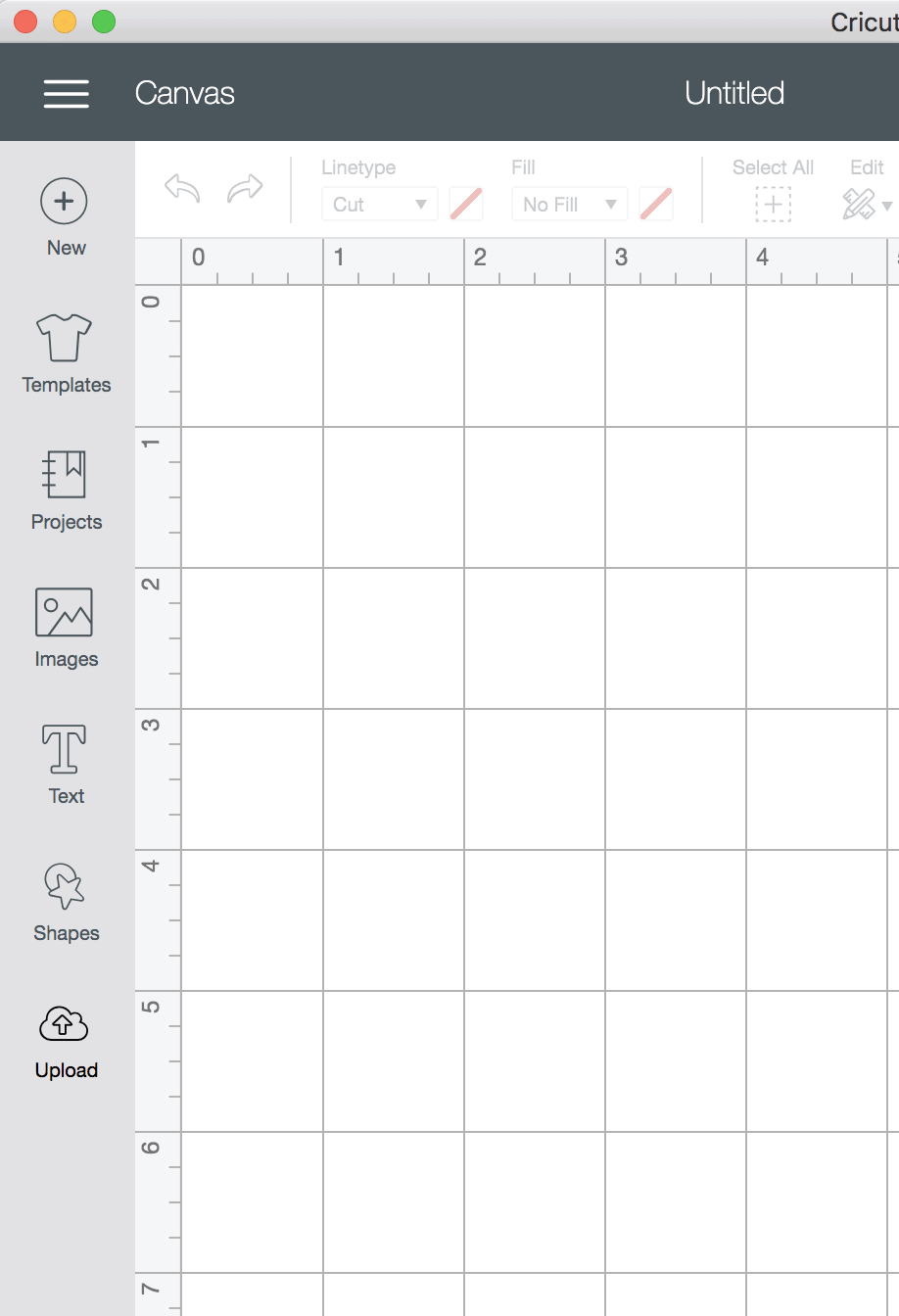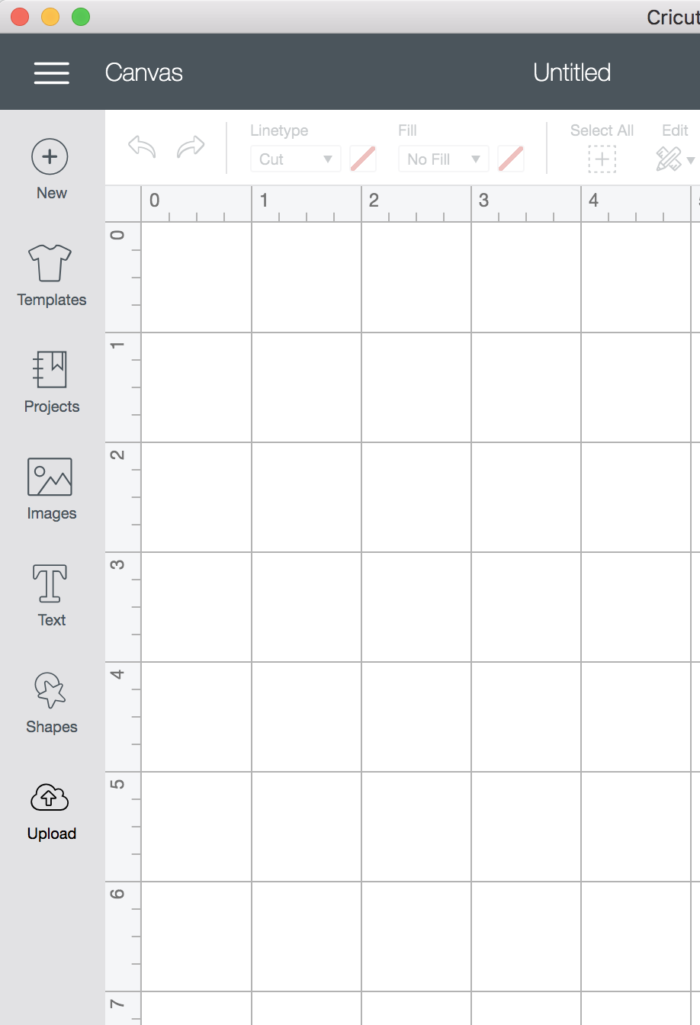 It will bring up a blank canvas. From here, you can:
Click TEMPLATE to use a template (i.e., if you want to size something or a t-shirt). I do not use this feature much.
Click PROJECTS to go to all of your saved projects.
Click IMAGES to import images from the Cricut Library. Many images in the library are free. Most have fees. You can also purchase a subscription that you pay monthly that will give you access to HUNDREDS of files at no extra cost.
In the IMAGES screen, use the search box to find the image you are looking for.
Click TEXT to add text. You can easily change the font and size and use any font on your computer.
Click SHAPES to add basic shapes, like circles, stars, rectangles etc.
Click UPLOAD to add an SVG file that you download online or created yourself. It will walk you through the steps as it imports the file. This is also where you will find all of the images you have uploaded in the past.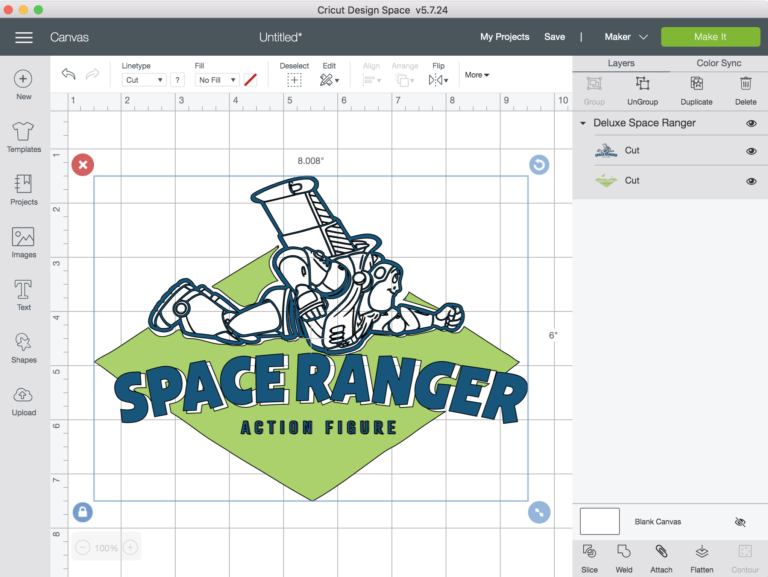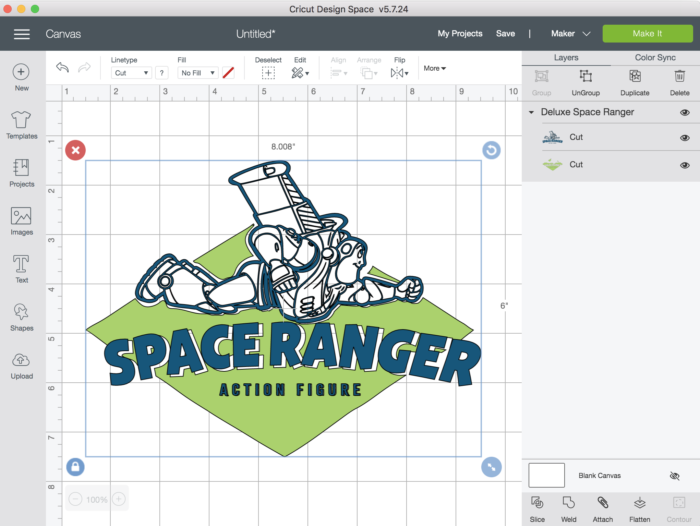 The other most used features in Design Space can be found on the right-hand size. Here you can group images together, and duplicate and delete parts of an image.
Almost all of the images in Design Space are multi-layered. This gives you the option to cut out only part of an image. For example, in the Buzz image above, if I only want to cut out the blue parts of the image, I just click the eyeball icon next to the green layer.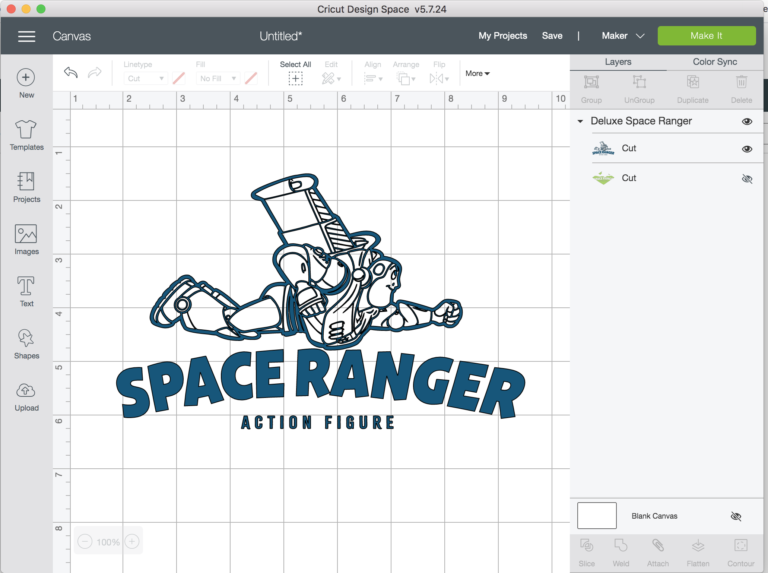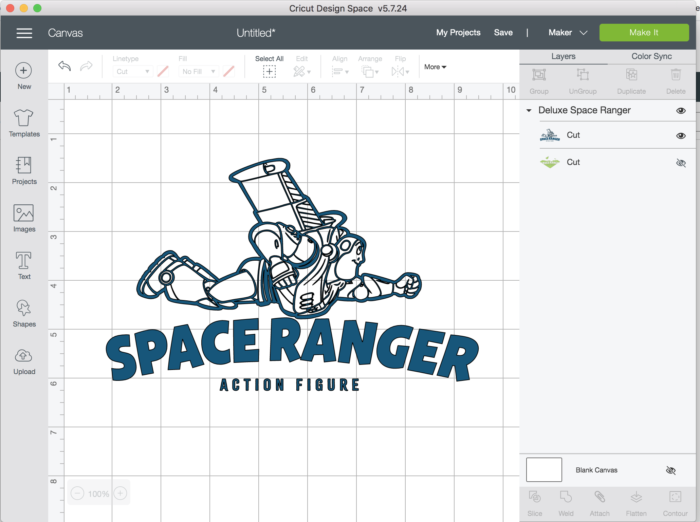 A Few Tips:
Make sure you save your files as you go.
If you get stuck, "google it".
Experiment with an image until you feel you've "got the hang of it". If you take the pressure off you'll be able to learn quicker.
In the beginning, don't worry about making a perfect project, just about learning how to use the software.
When you're ready to cut out your image, just click the MAKE IT button. It will guide you through the rest of the steps.
How is the Maker Different from other Cutting Machines?
There are two main differences between the Maker and the Explore Air 2 & Joy Machines.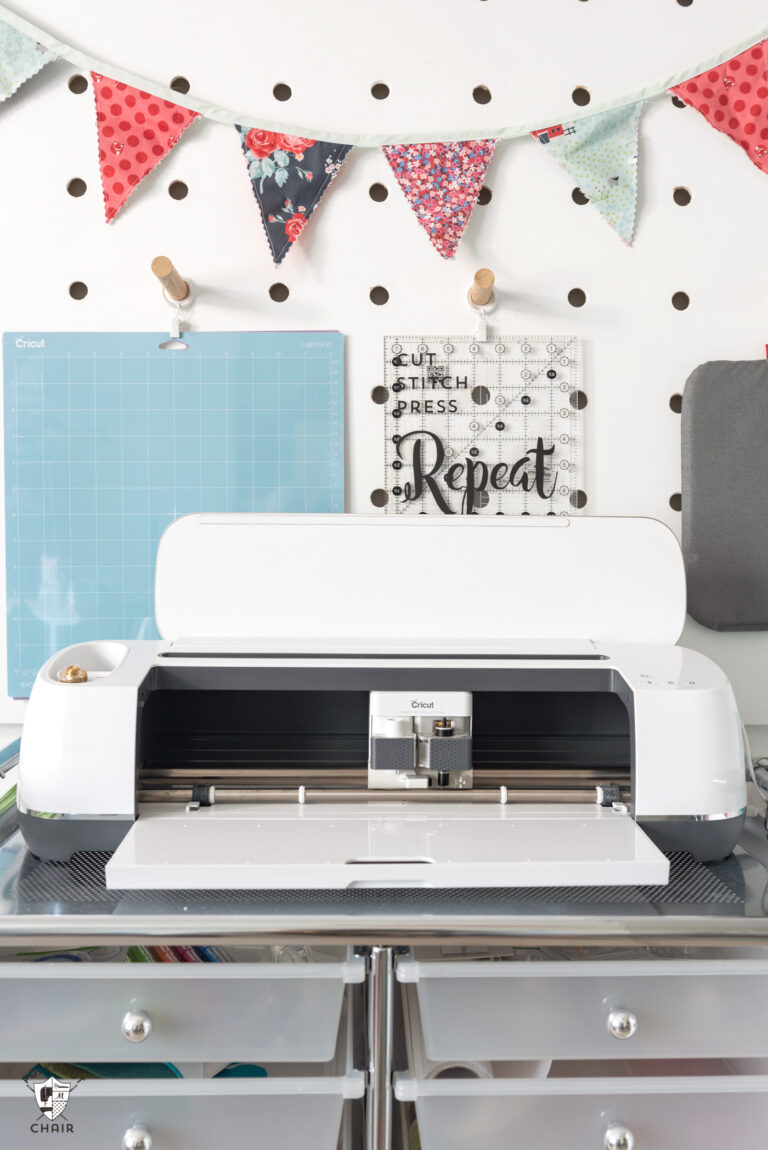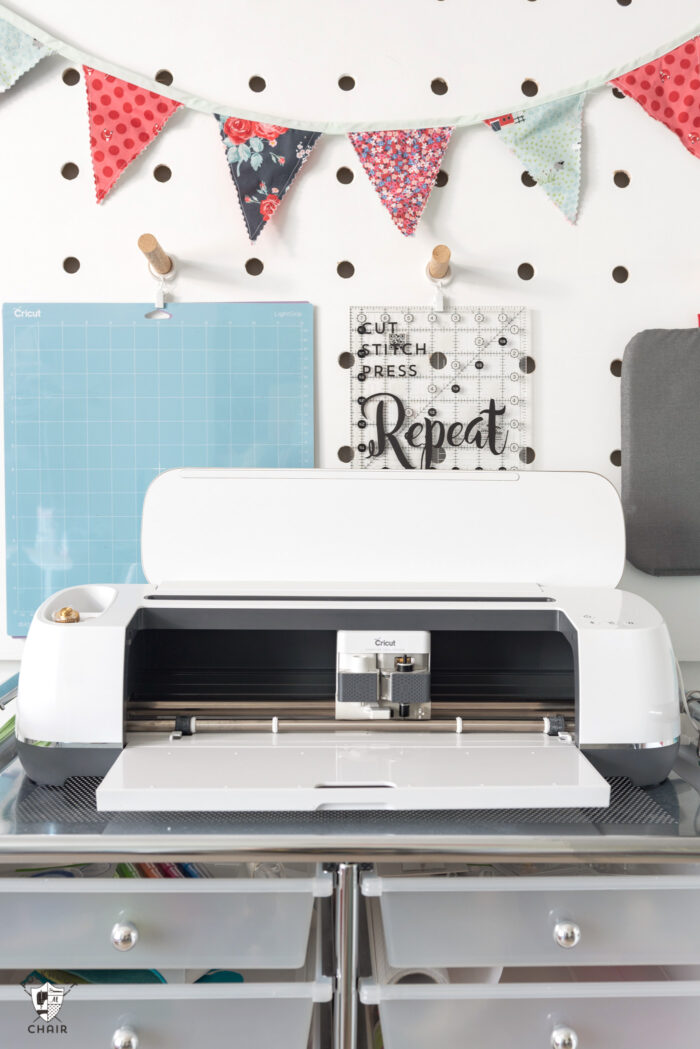 The first difference is that the Maker is designed to cut with more force. It can cut through heavier materials that the other machines can not.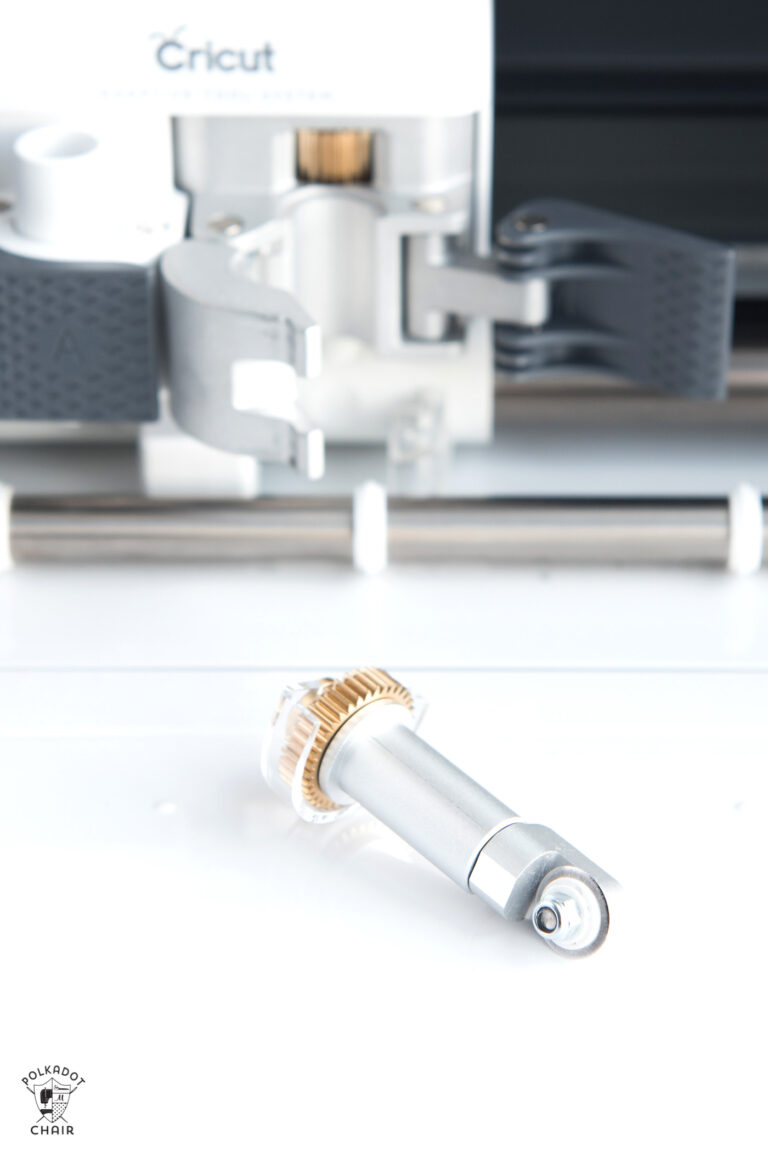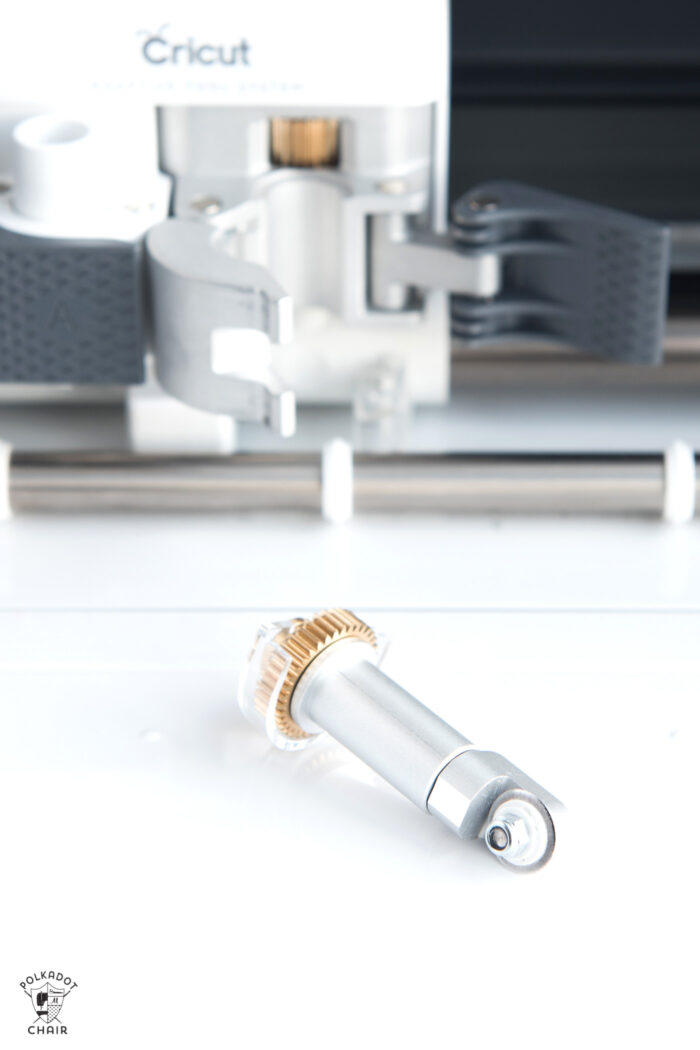 The second difference is that the Maker has interchangeable tools. The machine comes with a Rotary Blade and a Fine Point Blade.
You can use the Rotary Blade to cut fabric. I've answered some of the most FAQ about the Rotary Blade in this post.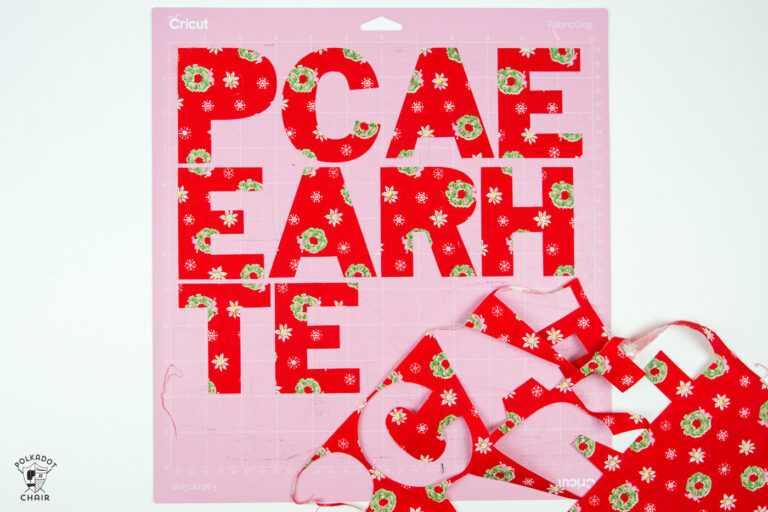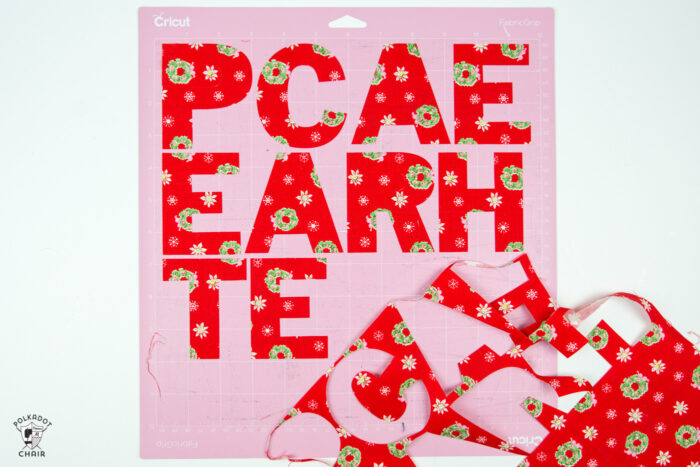 The fine point blade is used to cut paper, iron-on & vinyl.
In addition to those two tools, you can also purchase the following tools:
Scoring Blade
Knife Blade
Debossing Tip
Perforation Blade
Wavy Blade
Bonded Fabric Blade
Engraving Tip
What Materials can you Cut with a Cricut Maker?
Since the Maker has an interchange blade system, you can easily swap out the tools. This is one of the things that makes the Maker so versatile.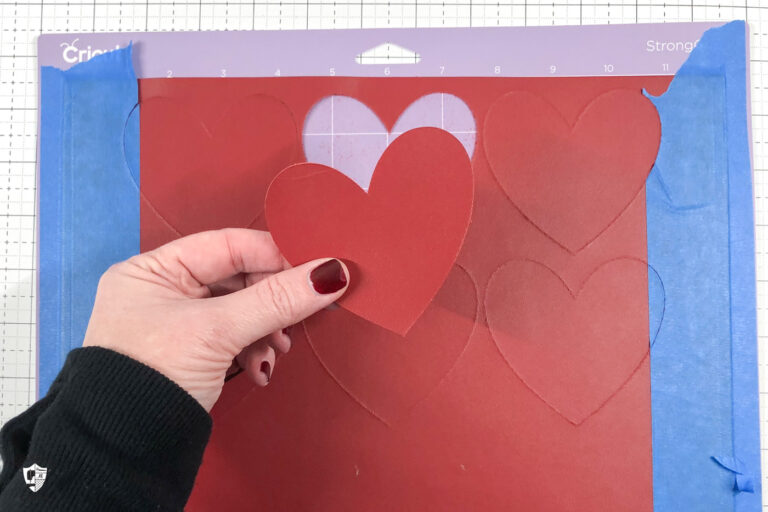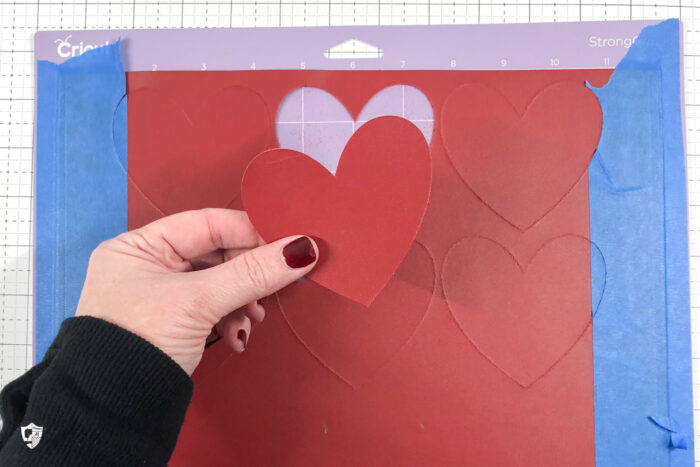 Personally I have cut out. I've linked to the specific projects on the list. Each project includes detailed instructions for cutting that particular material. Items with an * indicate materials that can only be cut with the Maker.
How do you Organize your Cricut Materials?
Earlier this year, I went on an organizing purge in my craft room. Before this, my Cricut materials were a mess. Thrown in boxes under my table, and the tools were scattered everywhere. I kept losing my replacement blades.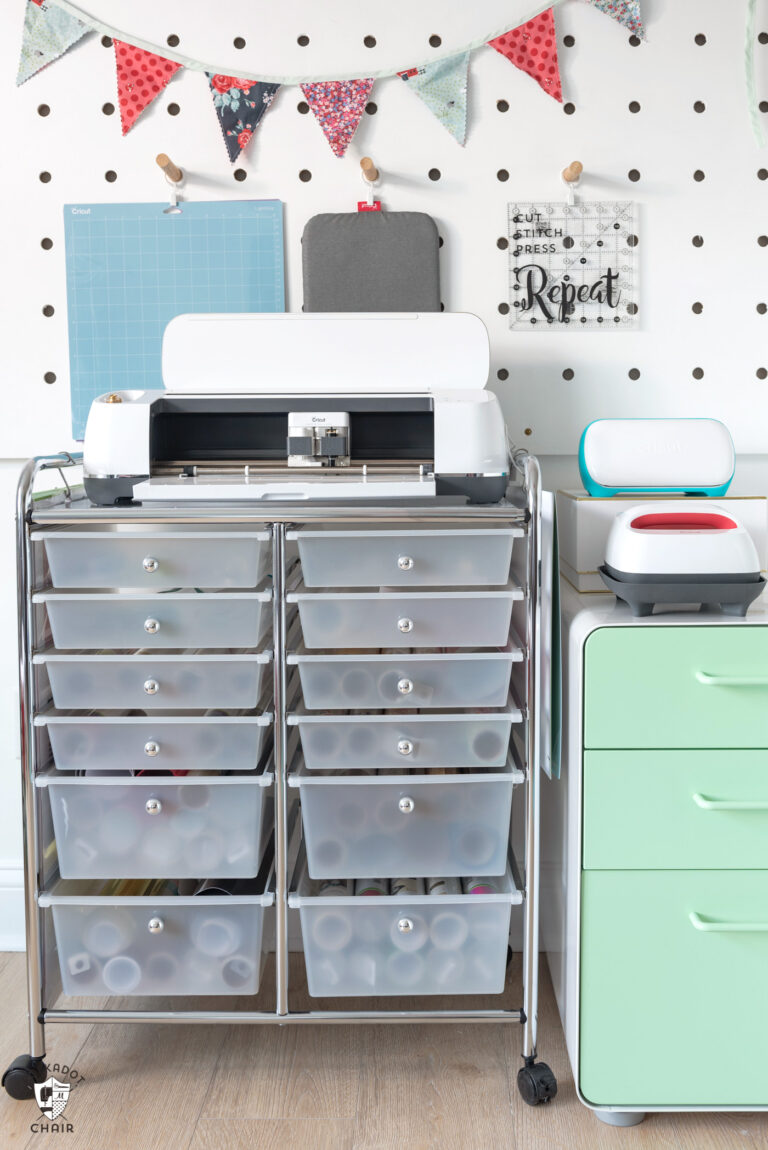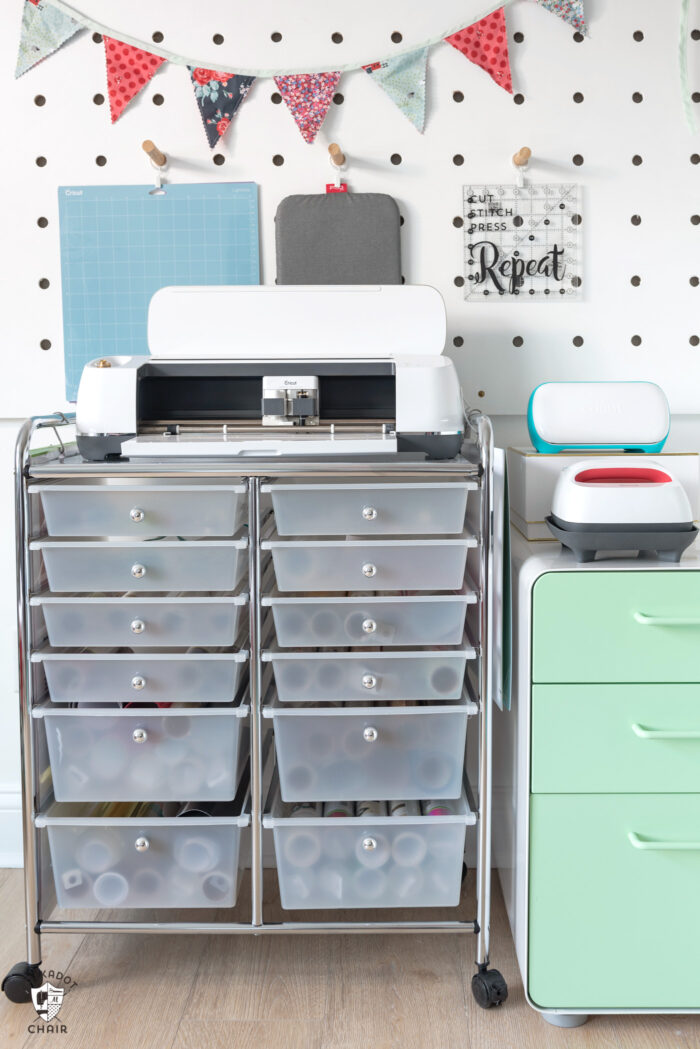 I ordered this cart and am now using it to store all of my Cricut materials. It is even wide enough for my machine to sit on top. It is on casters, but I don't really recommend rolling it around too much; it's sturdy, but I'm not guessing that it's built for a lot of movement.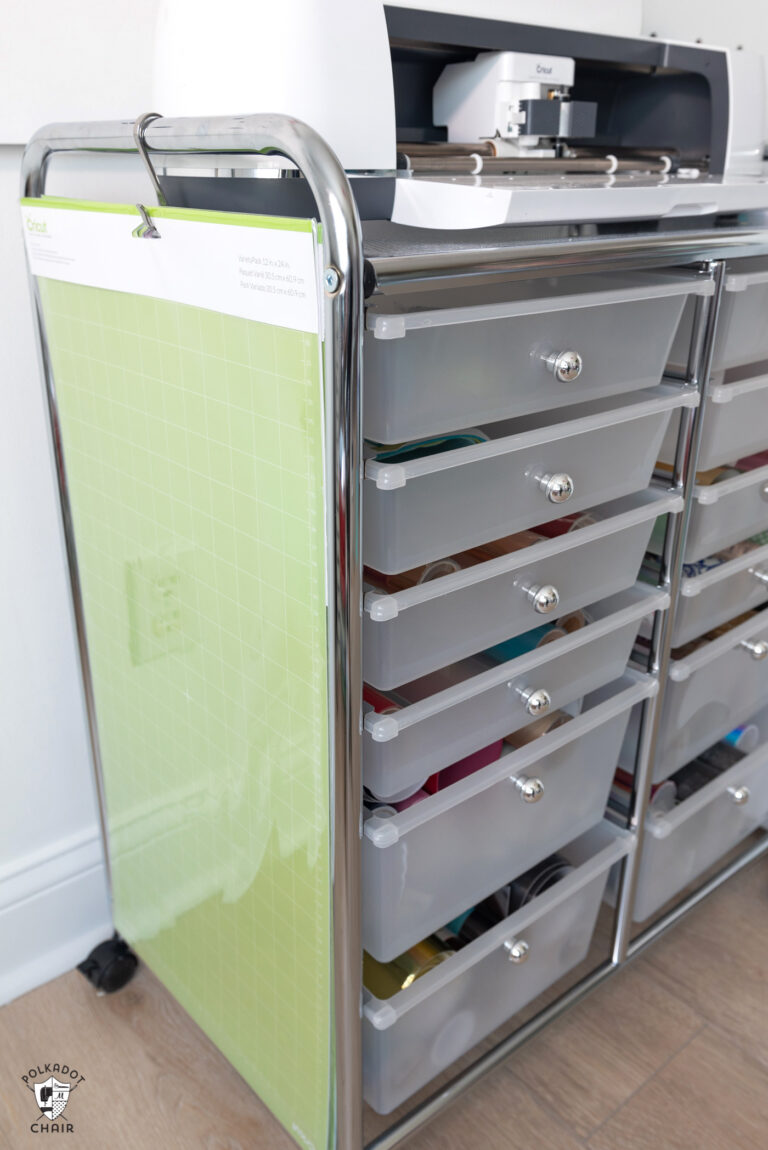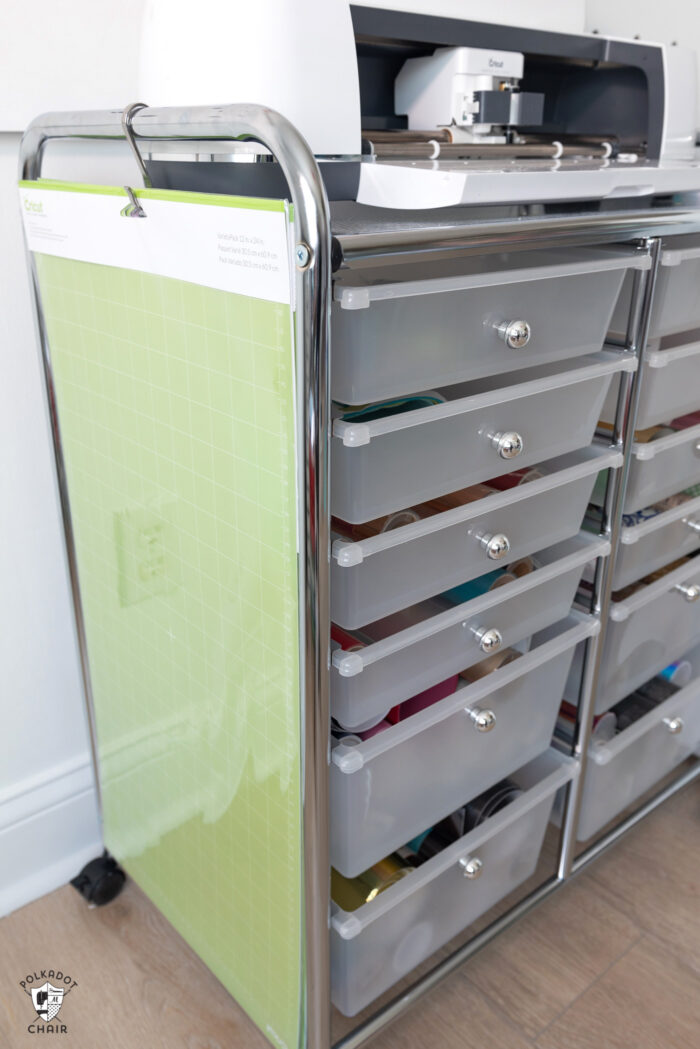 I bought some "s" hooks and now can hold my mats on the side of my machine. The 12″ x 24″ are on one side and the 12″ x 12″ on the other.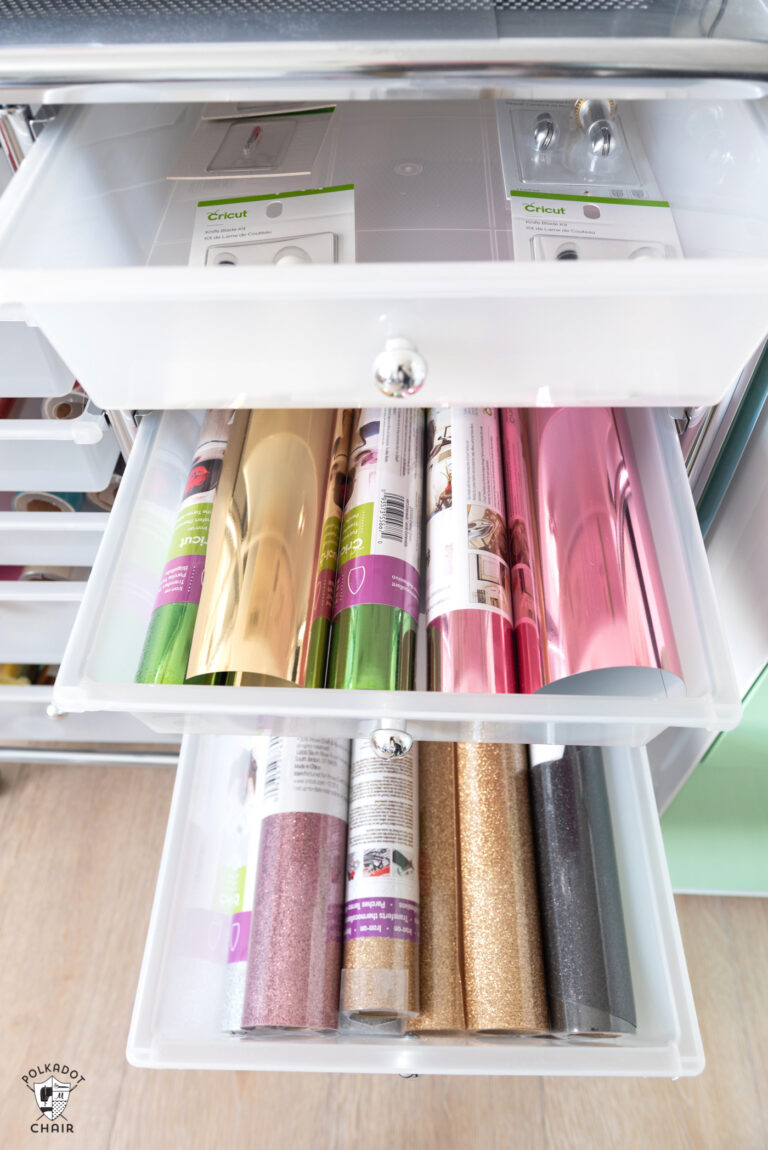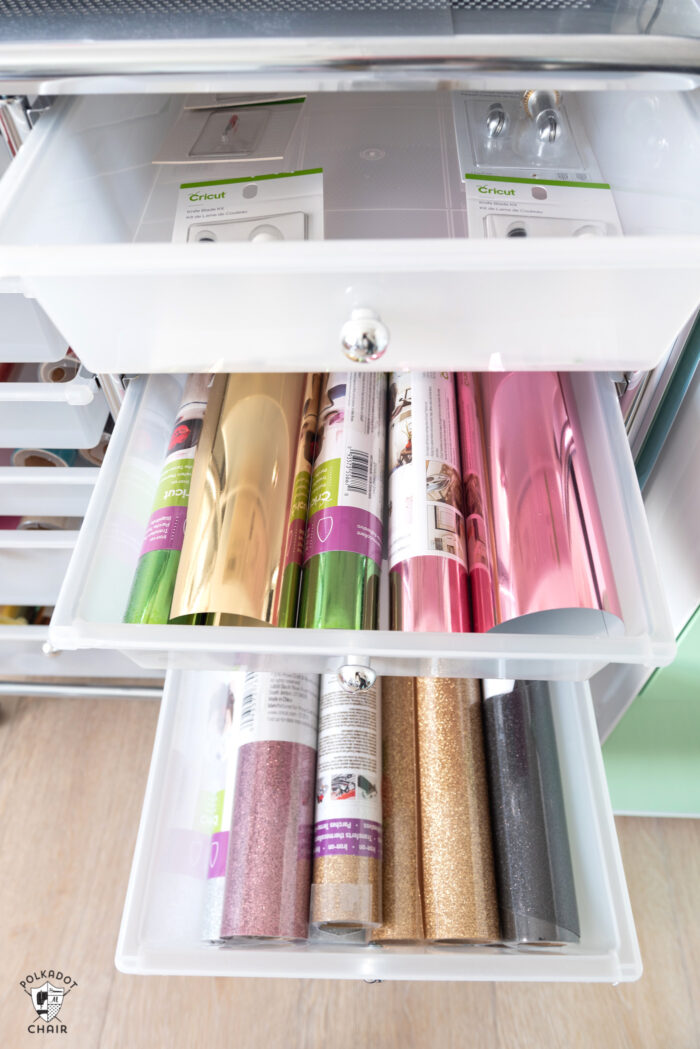 I use the drawers to hold my Cricut cutting materials.
I hope I was able to answer some of your questions and address some of your concerns if you're looking to purchase a Maker in the near future! If you have feedback, please leave it in the comments.
My Favorite Cricut Products