We are 6 months into the Choose Happiness Quilt along. Read all about this month's block, Summer Sunsets, and find out how to join the Quilt Along below.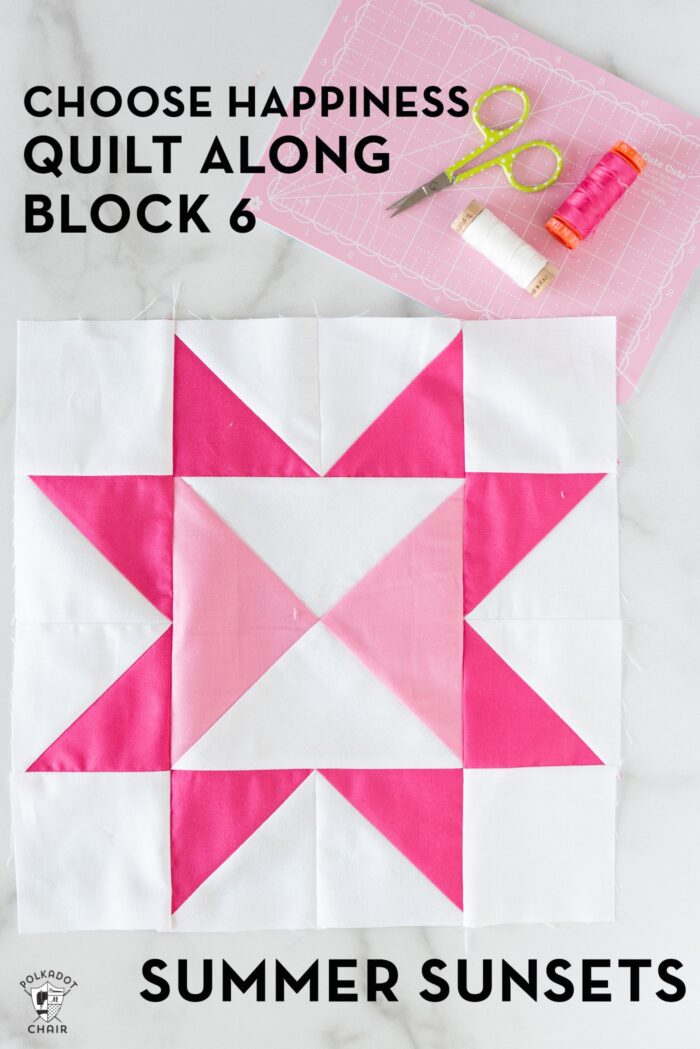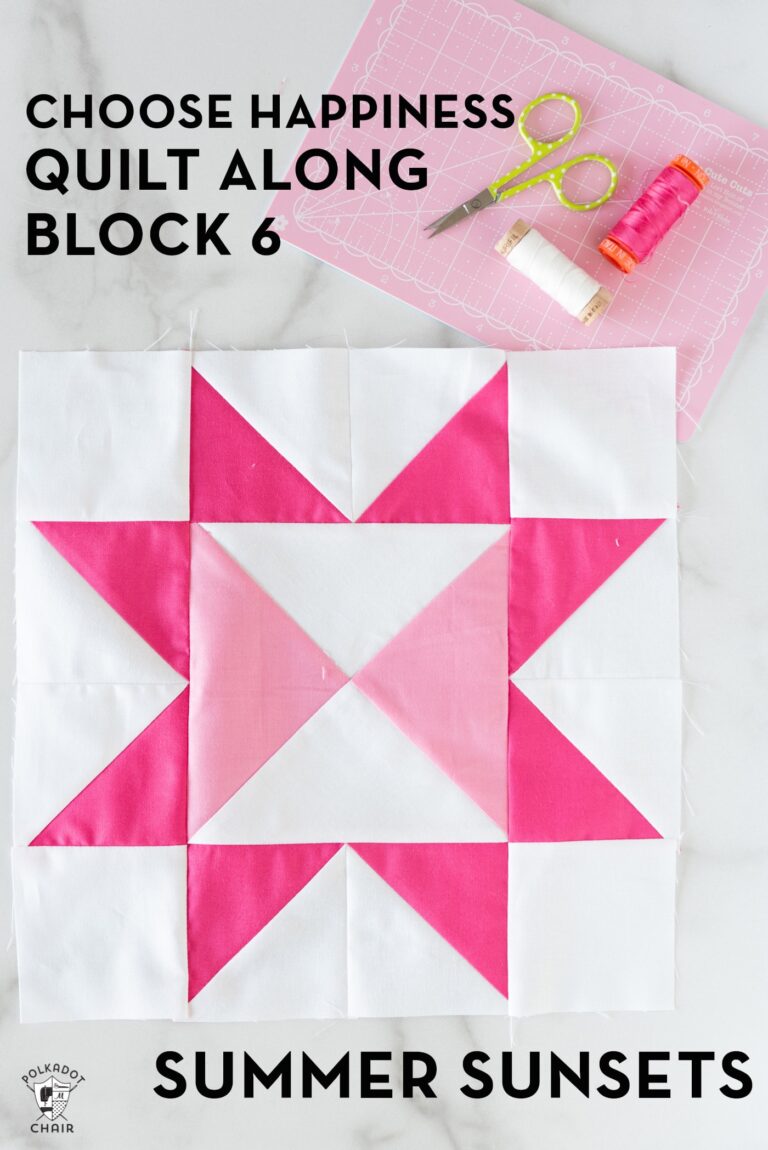 A couple of weeks ago the June block for the Choose Happiness Quilt along was emailed to everyone that is participating. If you did not get the email, check your spam folder. If it is not there, drop us a line and we can send you another link.
Table of Contents
I just realized that I never shared the details for this block on the blog last month. (Yes, I know it is now July). Life is just crazy now, so the blog post just got lost in the shuffle.
About the Quilt Block
This month (June) the block is called Summer Sunsets, inspired by the "pinks" in the block. We have had some beautiful sunsets in Kentucky so far this summer, and the name seemed appropriate.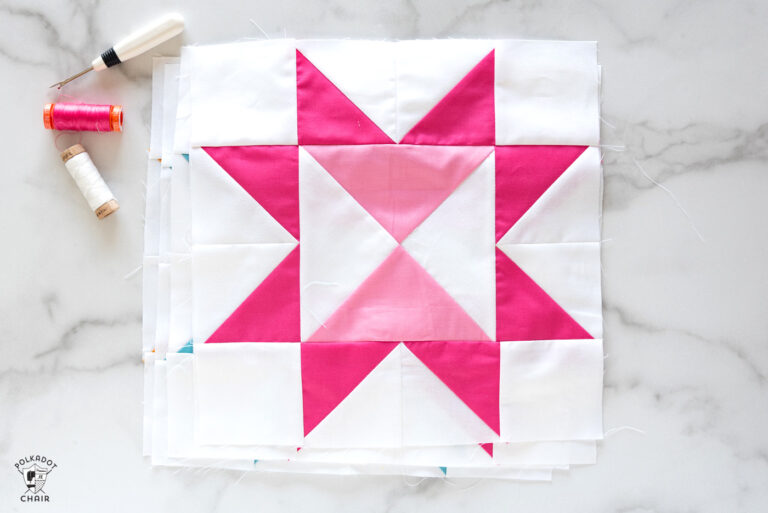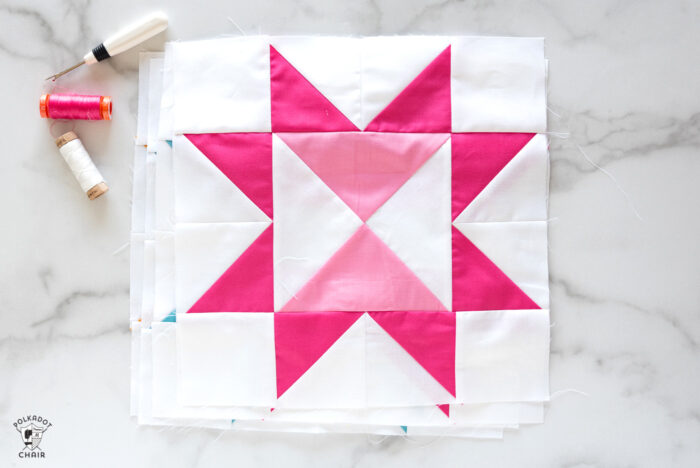 Each block in the series is named after something that makes me happy. The idea behind the quilt along is that when we look for happy things we can Choose to see Happiness around us. Little did I know in January how much that concept would be put to the test this year. Please know, I do not mean for the name of this quilt to imply that I do not recognize the seriousness of everything happening around us now. I do recognize it and am trying to remain optimistic despite the challenges so many of us are facing.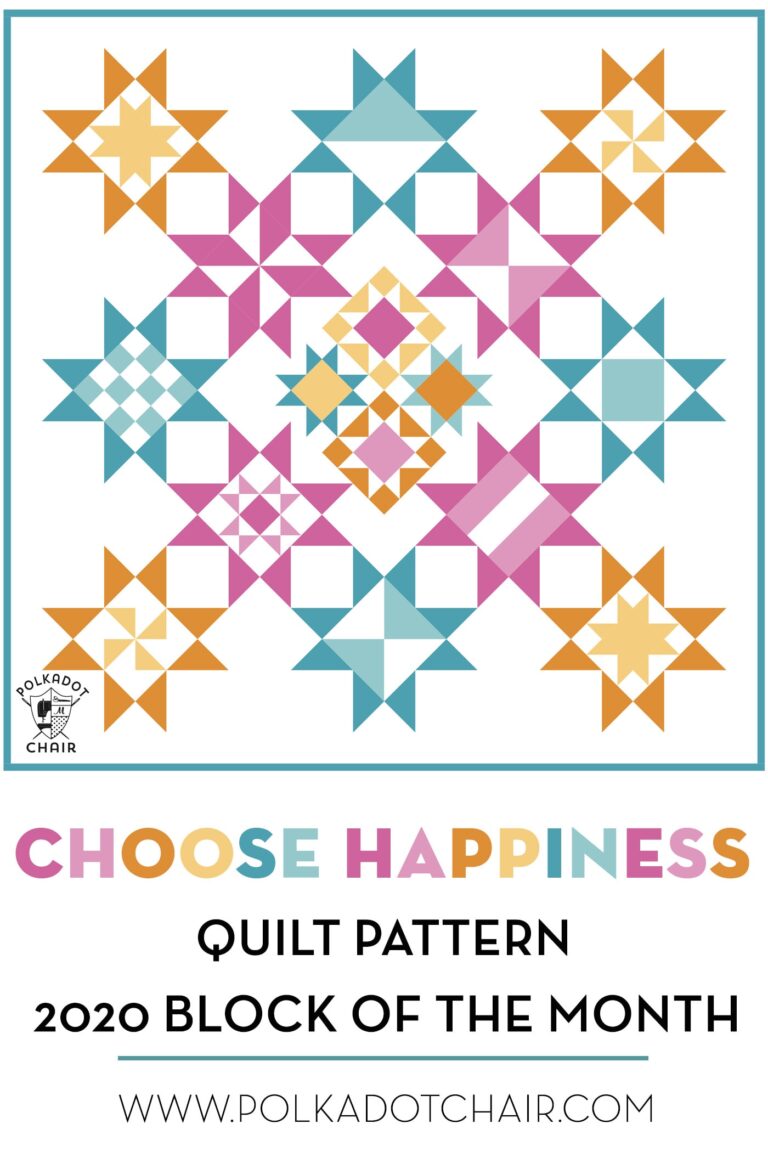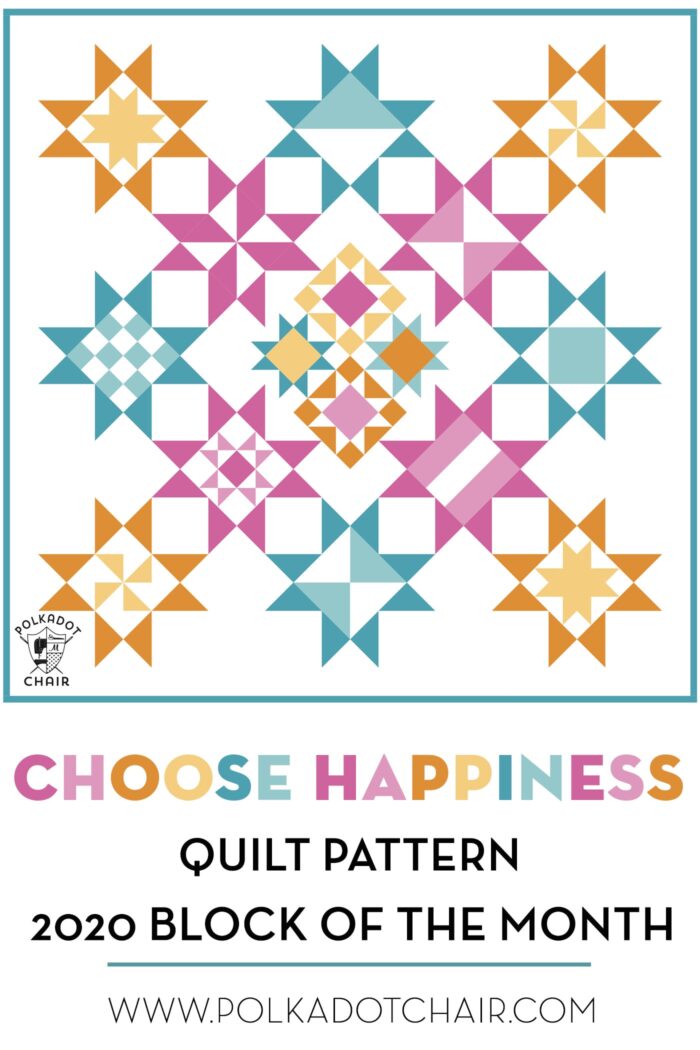 The block features a simple quarter square triangle framed out by half-square triangles to form the star.
As a reminder, the blocks are set on point in the final quilt (which means they will be rotated 45 degrees). That is why the block might seem a bit different than the one in the sketch.
Each month I've also been including a free printable with the blocks. Just something simple you can print out and frame in your home.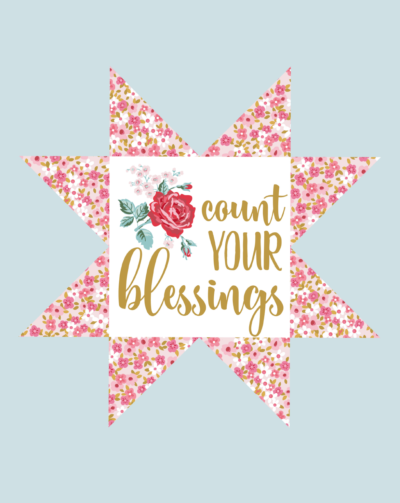 The printable this month is inspired by my Fox Farm fabrics line. It's included in the PDF with your pattern. To get it just download your pattern.
Is it too late to Join?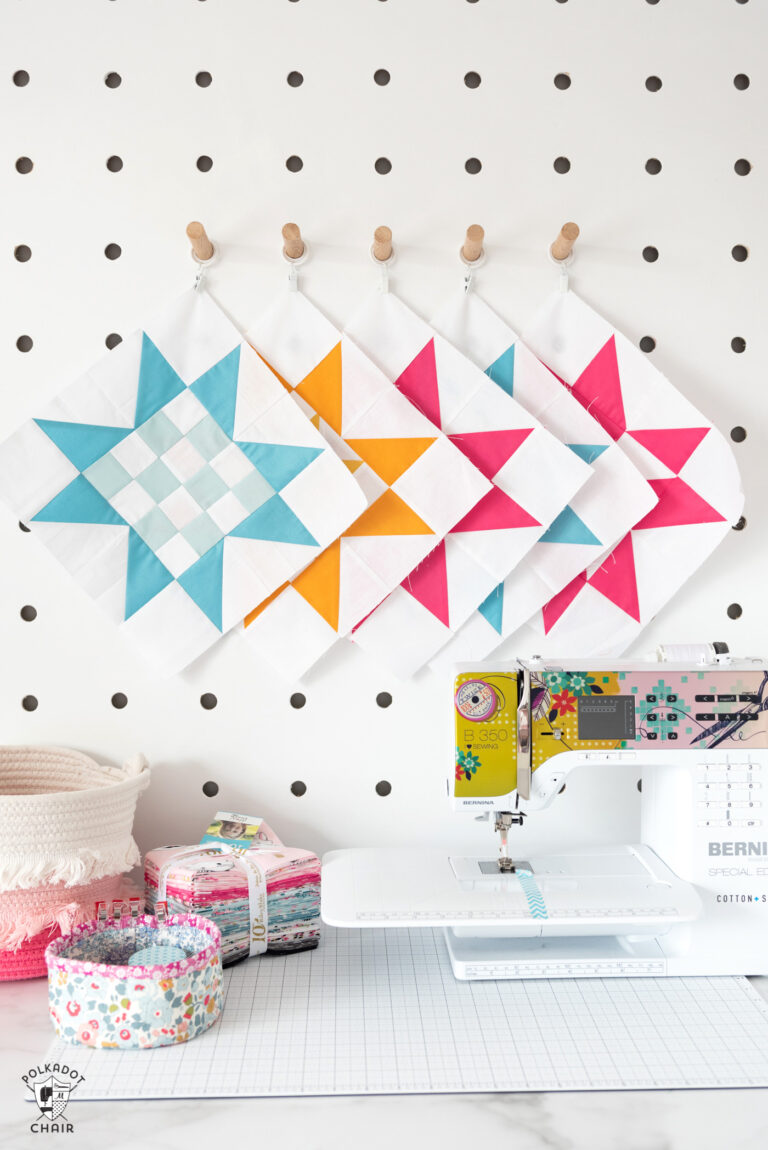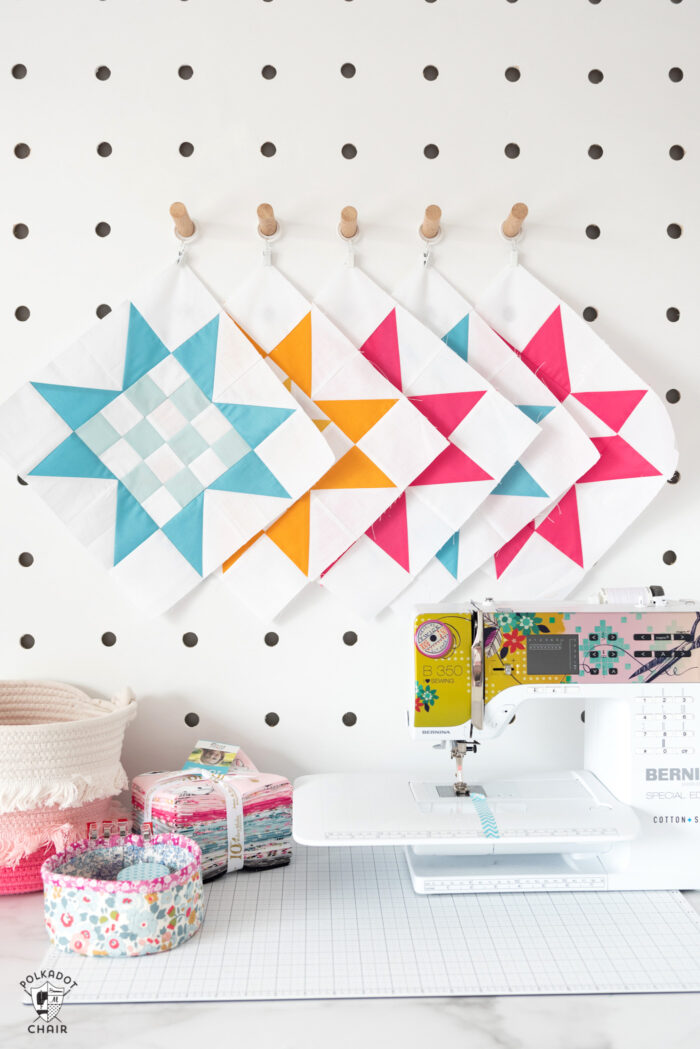 Nope! It's not too late. When you purchase the pattern you will be emailed all blocks shared to date. After that, you will get one email a month until the end of the year with the block downloads.
Where do I get the Pattern?
If you're in a VAT country you can purchase via Etsy.
As a reminder, here are all of the blocks in the quilt along shared so far.