I love to sew scarves! They make great gifts and are easy beginning sewing projects! Today's free project is the Pom Pom Patchwork Scarf Tutorial. I have a giant scarf with pom poms but decided that I'd like to make a smaller version, so I wrote this pom pom scarf tutorial to share with all of you!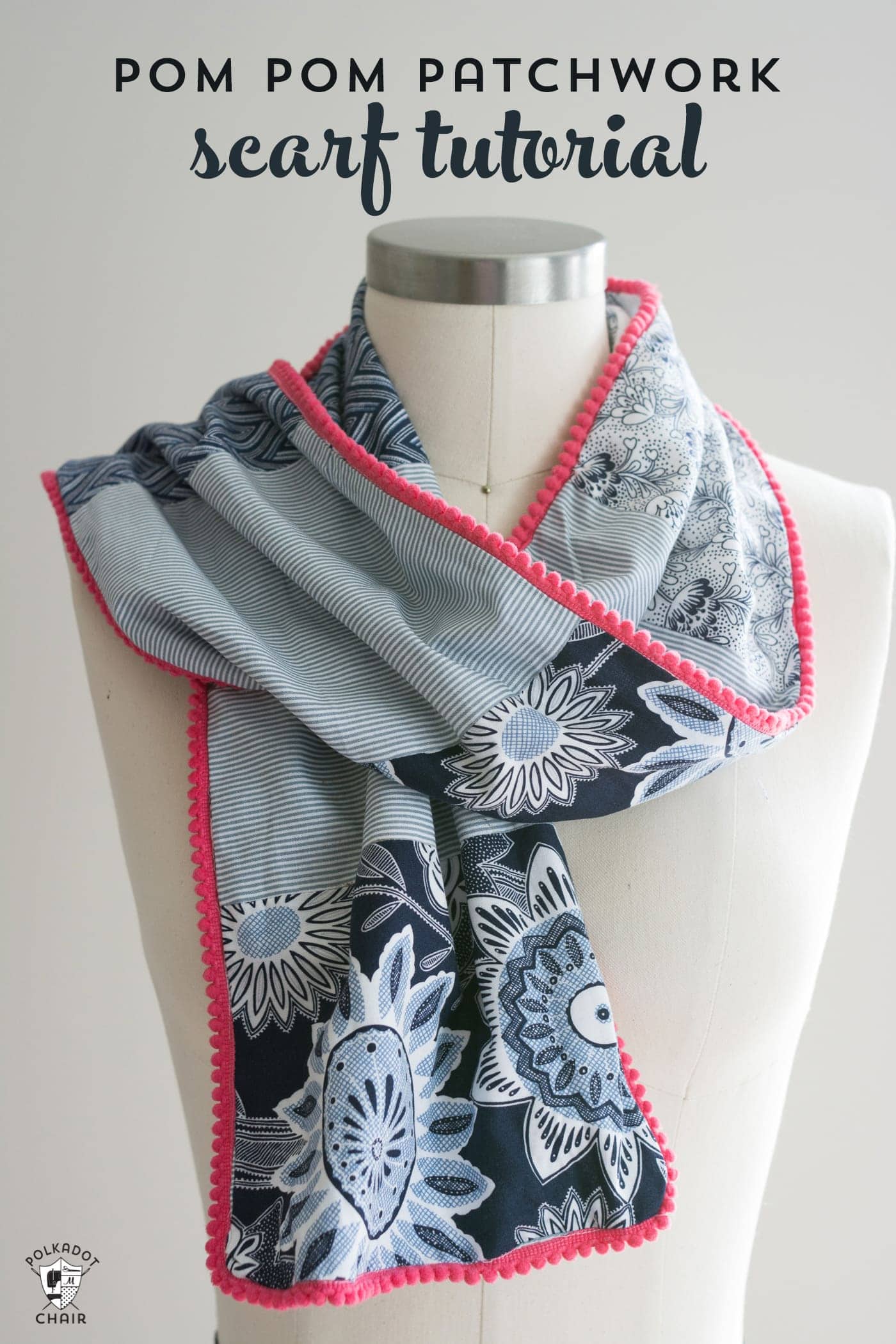 Patchwork Pom Pom Scarf Tutorial:
I'm so excited to be here with you today sharing a tutorial for this patchwork scarf. This scarf measures 52″ x 8 ½″ which is a bit short as far as scarves go- depending on how you like your scarves, you might want to make it a bit longer. Personally, I wanted a shorter scarf as I'm kinda fidgety and long scarves always get in my way. If you want your patchwork scarf to be longer, simply add more rectangles to the pattern below.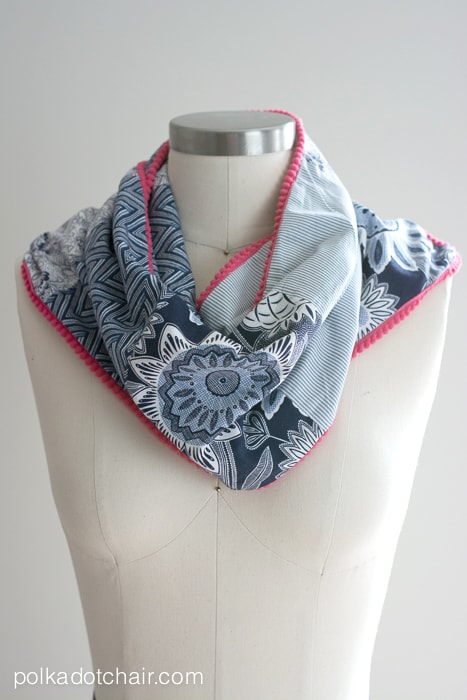 Supplies for Pom Pom Scarf Tutorial:
-A selection of Fat Quarters of Emerson Fabric cut to 9″ x 6″. For this scarf, you'll need a total of 18, 9″ x 6″ pieces. (If you want a longer scarf, increase the number of pieces you cut).
-3 ½ yards of tiny pom pom trim (if you make a longer scarf, you'll need to buy more pom pom trim).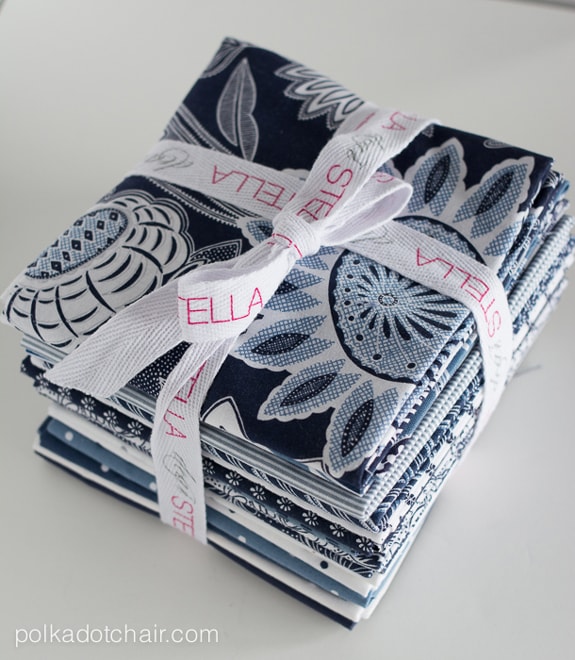 Patchwork Scarf Tutorial Sewing Instructions: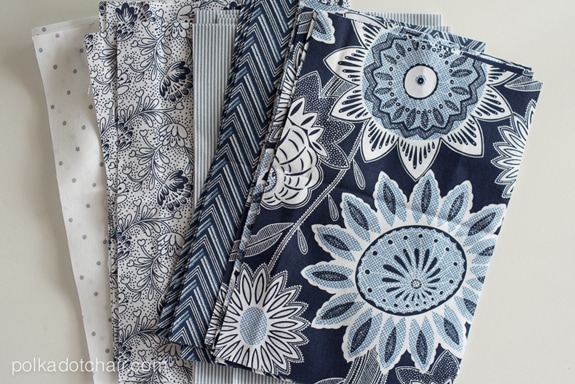 Begin by sewing 9 of the 9″ x 6″ pieces of fabric together along the 9″ sides- use a ¼″ seam allowance for the entire project.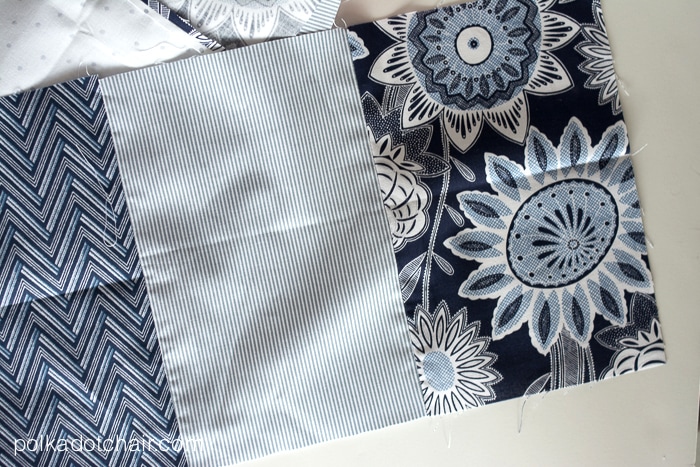 Vary the placement of your pieces so that no two of the same fabric are next to each other. Press seams open. Repeat for the other 9 pieces of fabric.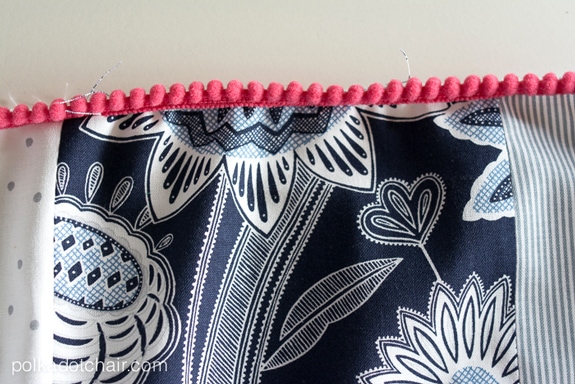 On one of the sewn strips sew the tiny pom pom trim to the outer edges. To do this it is very helpful to use a cording foot, which will allow the pop pom trim to pass under the presser foot smoothly. Your sewing the straight edge of the trim to the raw edge of the fabric.
Be patient- the stuff can be a bit persnickety but it's worth it.
Pin the two sewn strips together, right sides together. Stitch together along the same stitching line you used to attach the pom pom trim. Leave a 6″ opening on one side to turn the scarf right side out.
Turn the scarf right side out and press. You most likely will need to use a pressing cloth on the trim. Make sure to test a scrap first to see, otherwise, you will melt your pom pom trim!


You May Also Like:
20 Summer Projects to Sew with Pom Poms