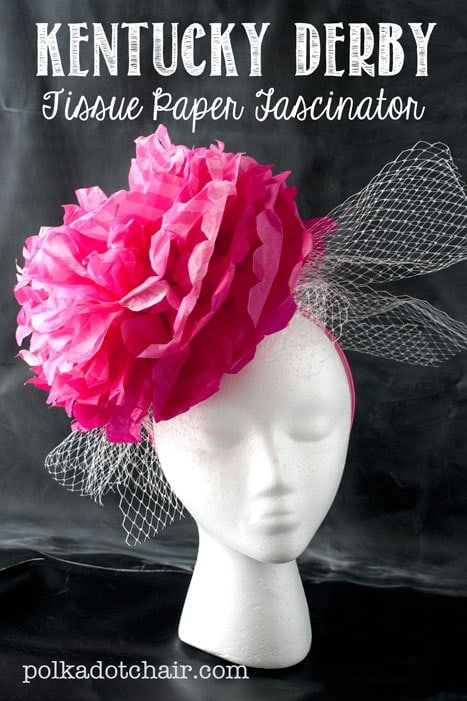 Okay, file this one under GO BIG OR GO HOME! I LOVE a cool Kentucky Derby Fascinator!
Every year at the Kentucky Derby the hats are the stars of the show, second only to the horses.
I've been to the Kentucky Oaks several times now and I can tell you that hat watching is one of my favorite parts of the event.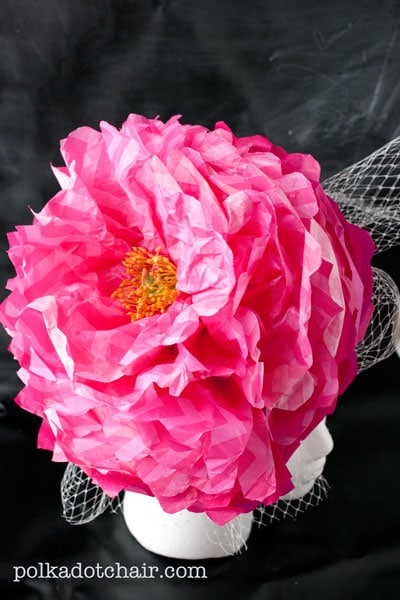 I had the idea to make a Derby Fascinator out of tissue paper!  Yes, if it rains on your derby day it won't really hold up, but the fact that it costs LESS THAN $10 totally makes up for that!
I think that this would be a great project if you are going to a Kentucky Derby Party and don't want to go to all the expense of making or buying a hat.  You can whip this up in an hour.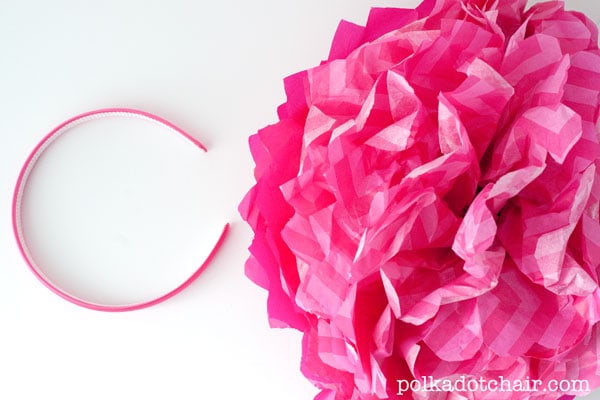 Here's how you can make one for yourself. You'll need:
8 sheets of tissue paper
headband
white floral wire
string
hot glue and glue gun
netting
extra silk flower (to use for the center)
To begin you need to make a tissue paper flower.  I used this tutorial from Nesting in the Bluegrass to make mine.   I used 8 sheets of tissue paper (4 of each design) and my tissue paper sheet was cut to was 12″ long.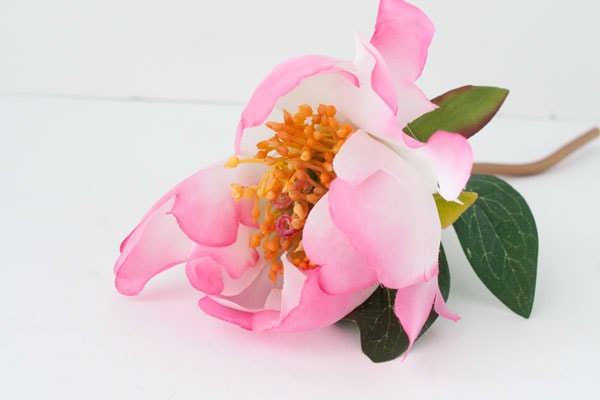 Pull the center out of a silk flower.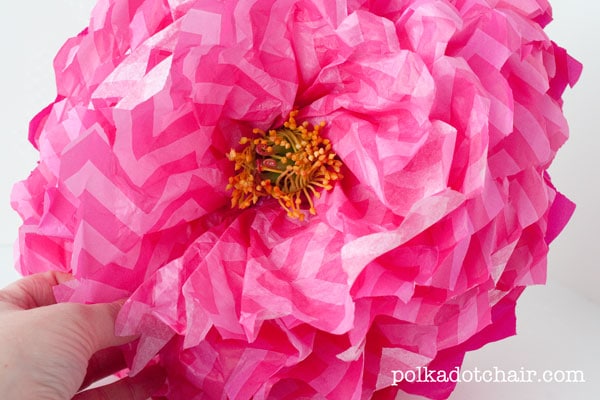 After you make your flower and "fluff it". DO NOT CUT your wire yet.
Another piece of  floral wire to attach the silk flower center to center of tissue paper flower.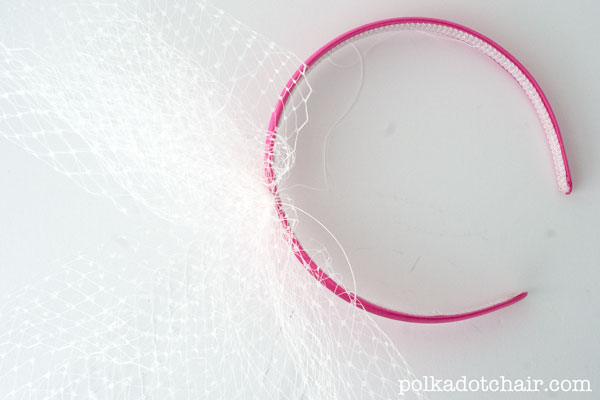 Fold over your netting onto itself 2 or 3 times.   Using a piece of string, attach the center of the folder over netting to your headband.  Don't attach it to the center of the headband, have it off center.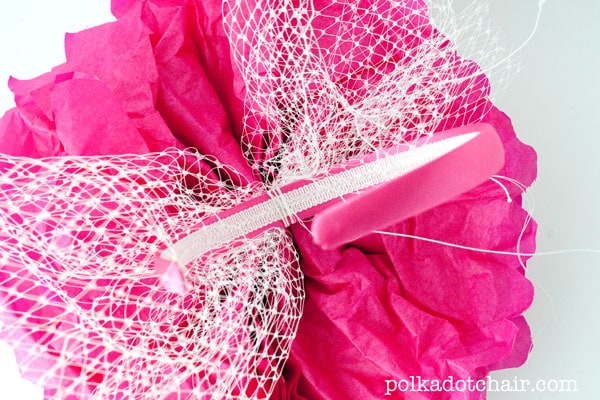 Using the floral wire that you made the tissue paper flower from, wrap the wire around the headband (only a couple of times, so it's not uncomfortable to wear) at the same point as the string was wrapped for the netting.
Now just "fluff" the flower and netting to get it like you want it. To finish it off use hot glue to attach further.  Place hot glue over string/wire and under the flower where it meets the headband.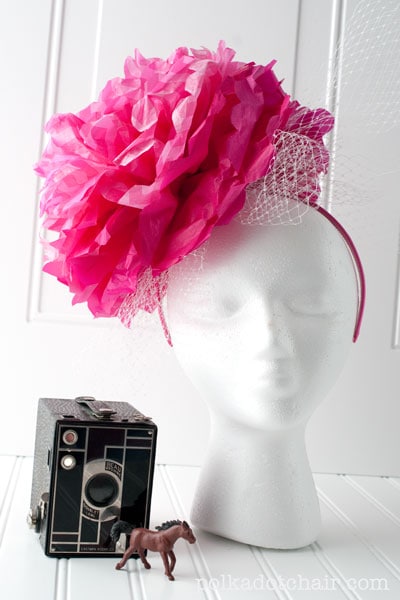 Enjoy wearing your fascinator!
You may also like:

How to throw the BEST Derby Party (sponsored link)

Click for Print Friendly Version