Learn how to create a "not so spooky" Halloween Table topper with the Spooky Twist Halloween table topper pattern in the Holiday Celebrations Book!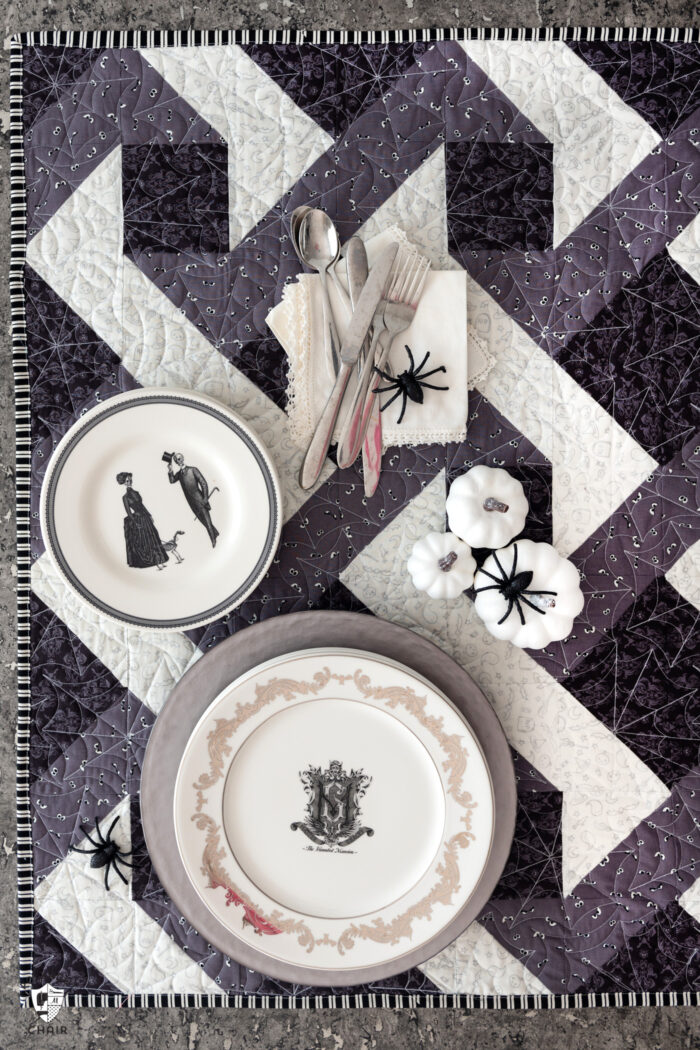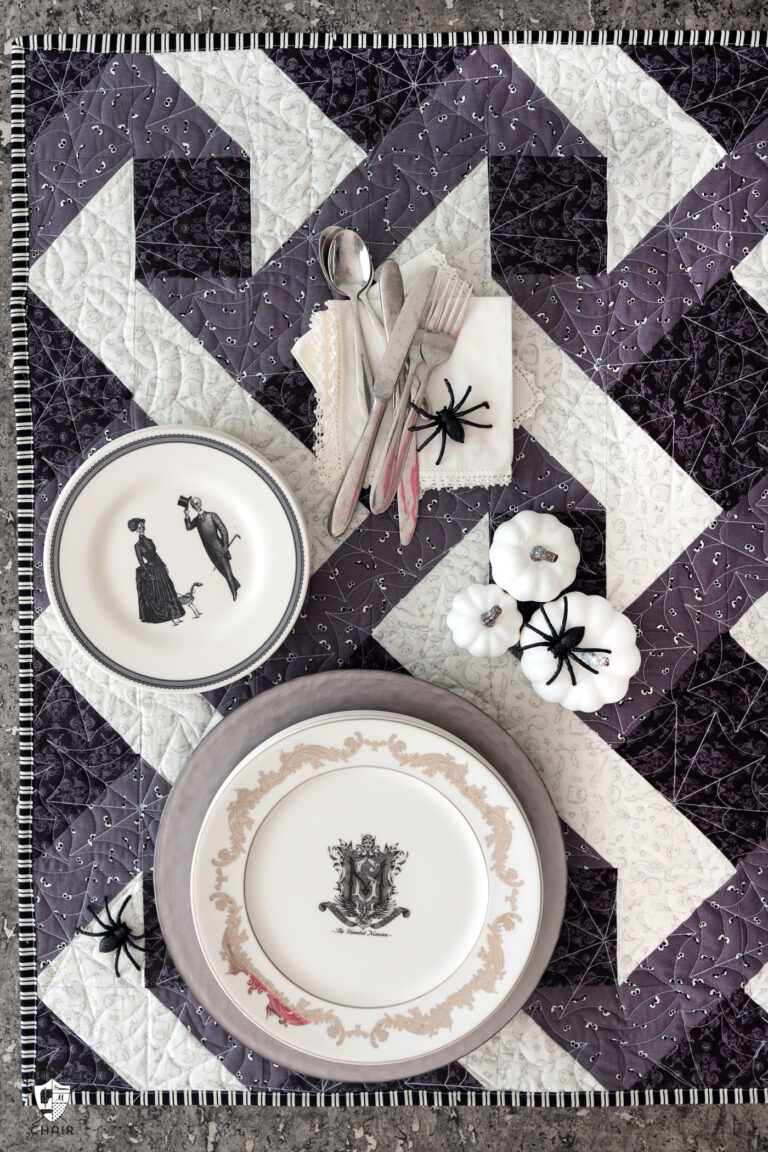 Who's ready for another Halloween in June project!? Pat Sloan asked if I would be willing to check out an advanced copy of her new book Holiday Celebrations. I love Pat and was happy to participate.
Table of Contents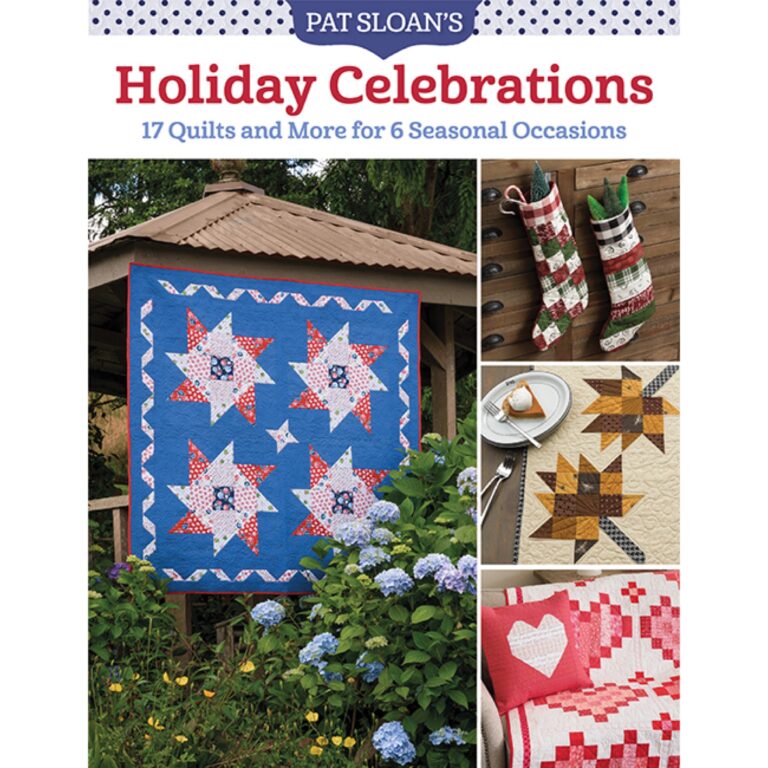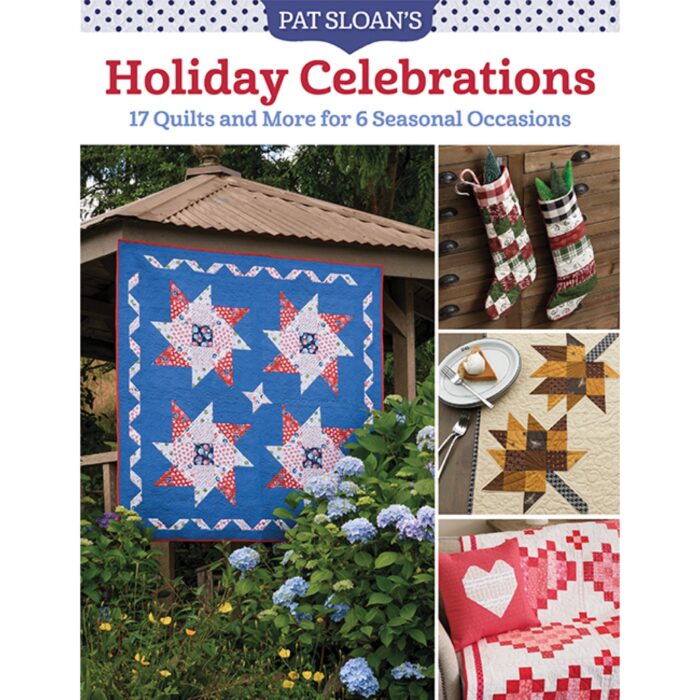 The timing seemed perfect since I just released a Halloween fabric collection. As I glanced through the book, I knew immediately that I'd like to create one of the projects in the book using my Spooky Hollow collection. I love to sew Halloween quilts and thought it would be fun to add a table topper to my collection.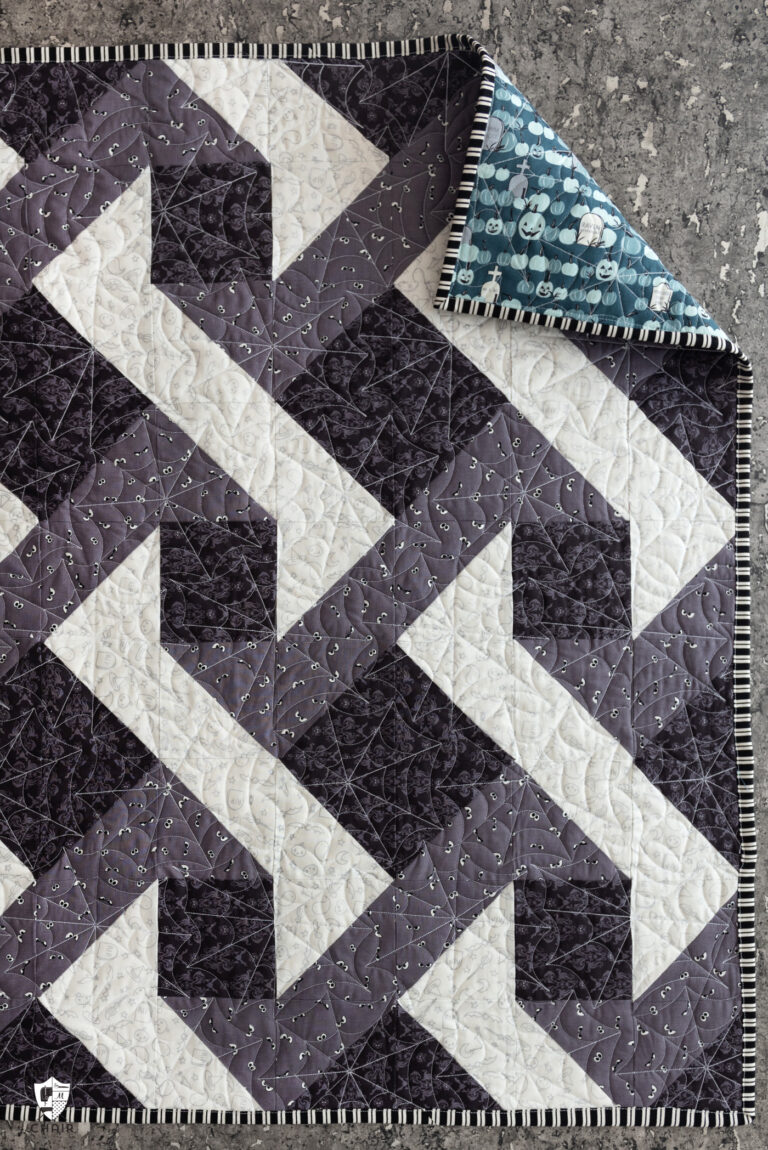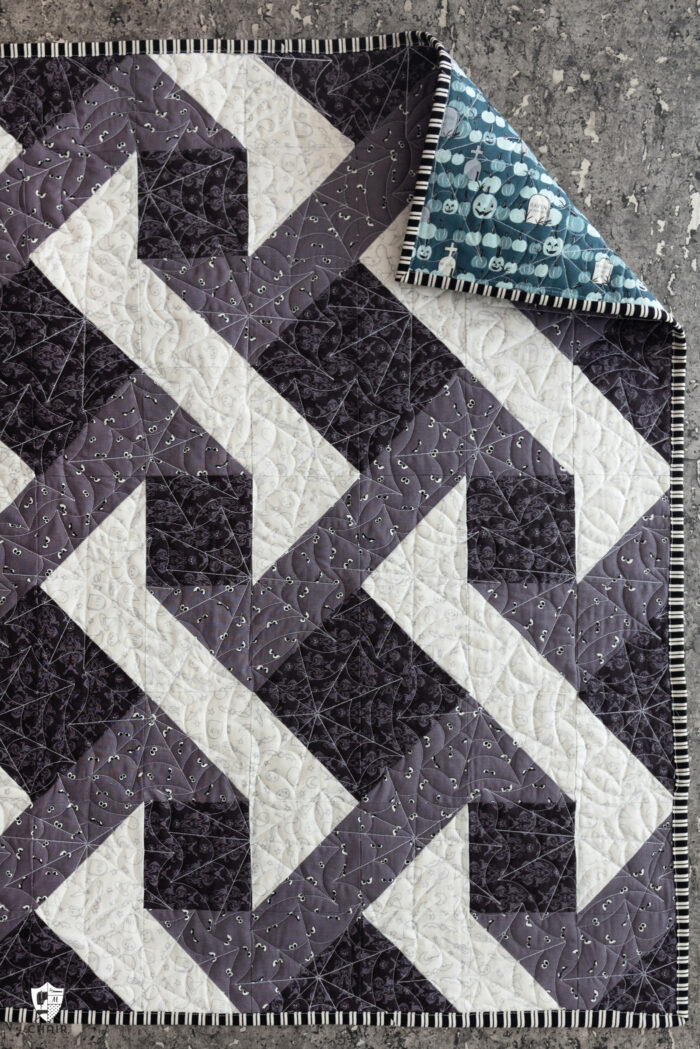 I created a "not so spooky" Halloween table topper using the Spooky Twist pattern that is in the book.
Table Topper Details
The quilted table topper comprises 9 quilt blocks that, when sewn together, create a cool "twist" effect.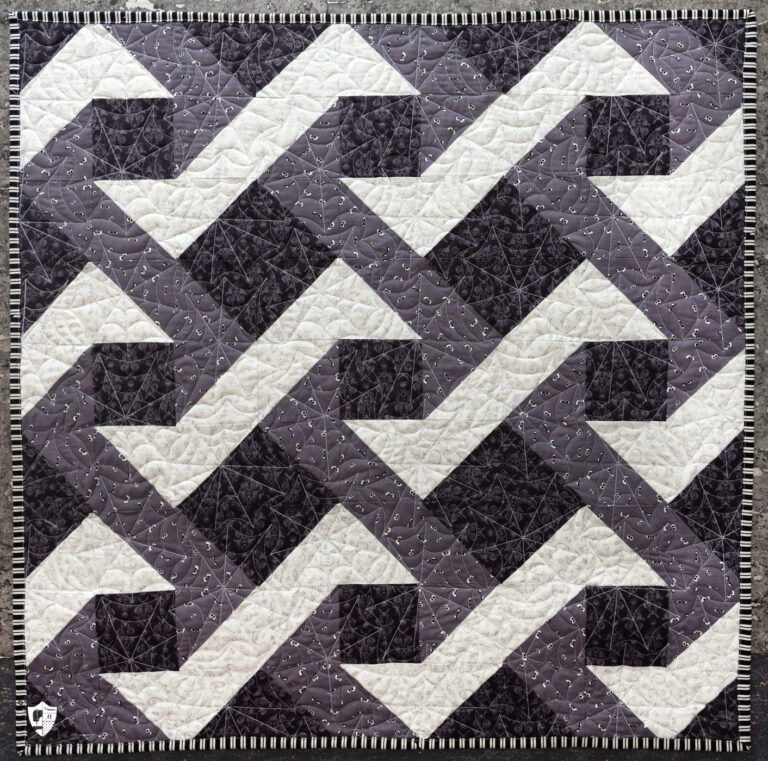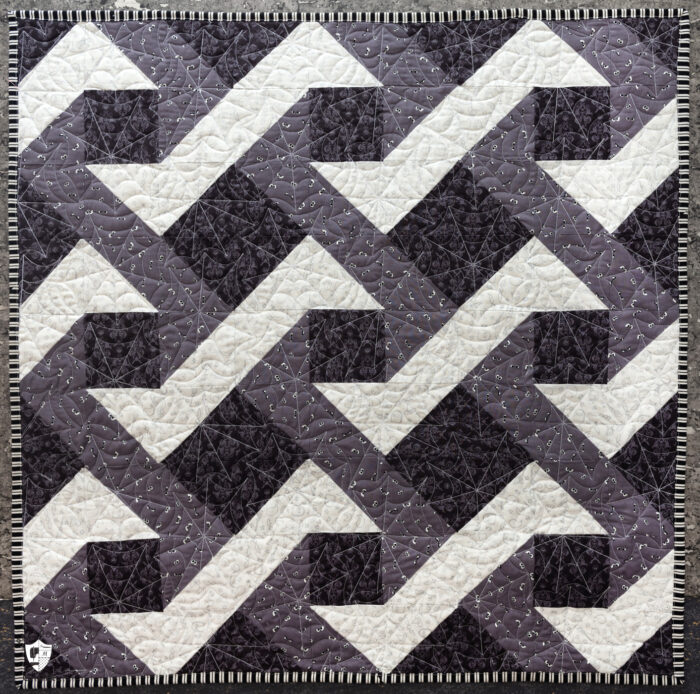 The blocks are simple to piece; this project would be great for an advanced beginner quilter to above. But, first, you need to create several Half Square Triangle quilt blocks. I was able to sit down one afternoon last week and quickly whip up the table topper.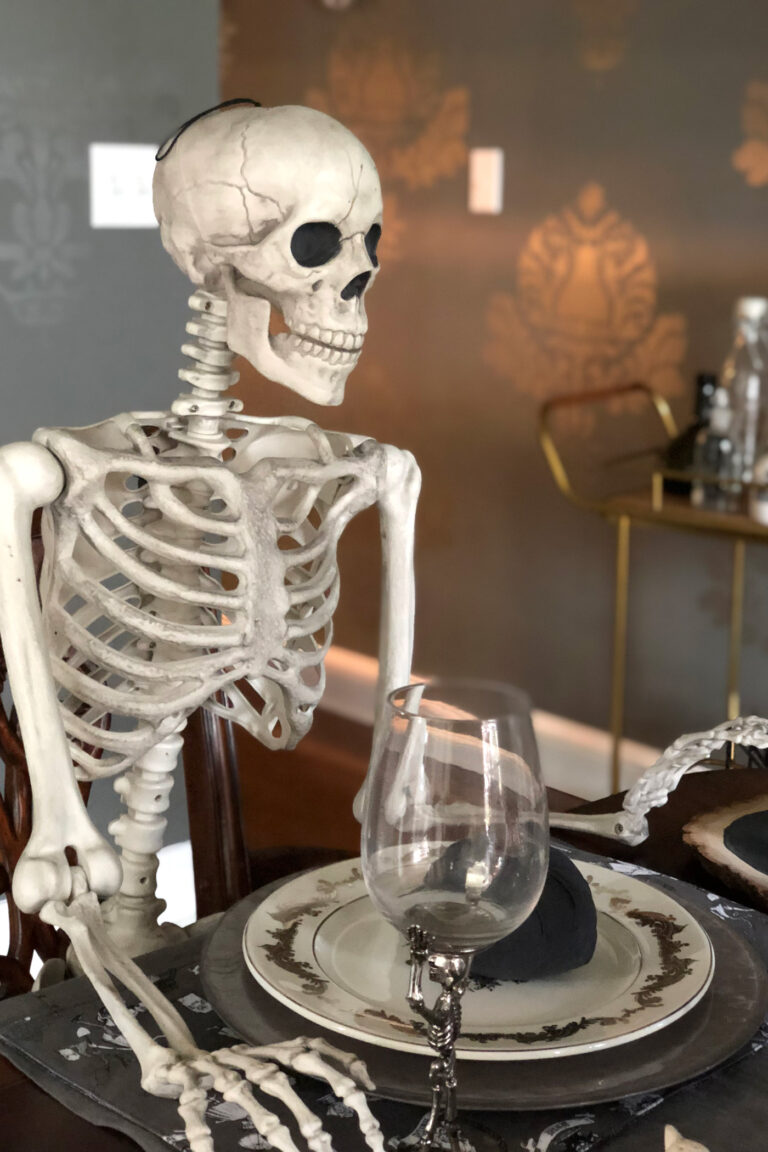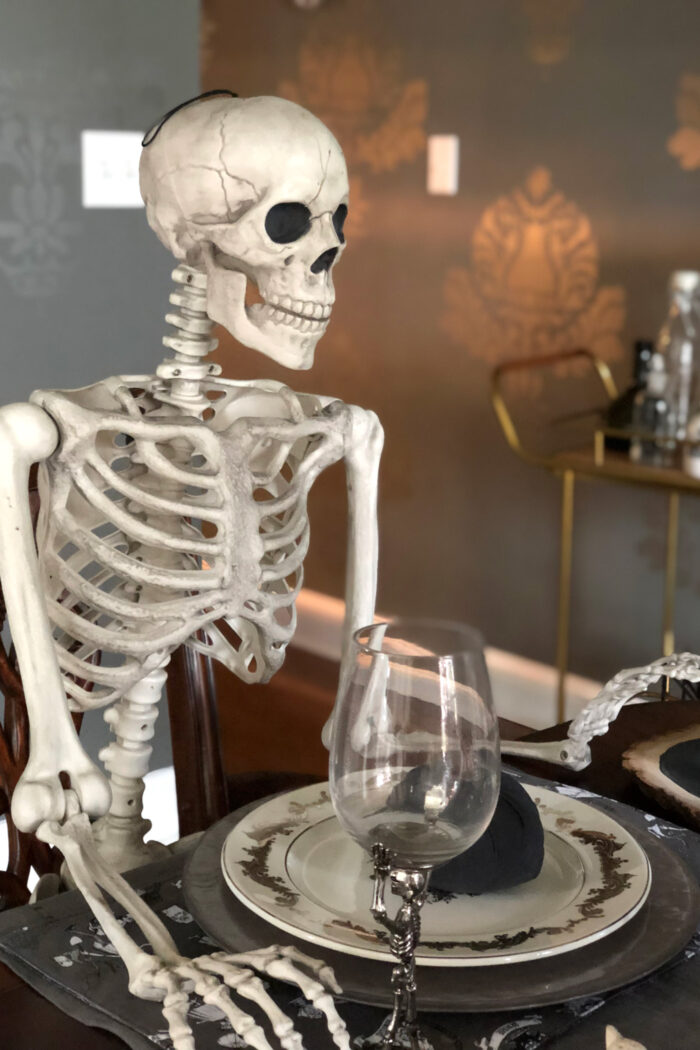 Our Halloween Dinner Parties!
Every year for Halloween, I set my dining room table for a Halloween-themed dinner party. I set the table at the beginning of October and leave it up all month. Then most years, we end it with either a family or friend party in the dining room.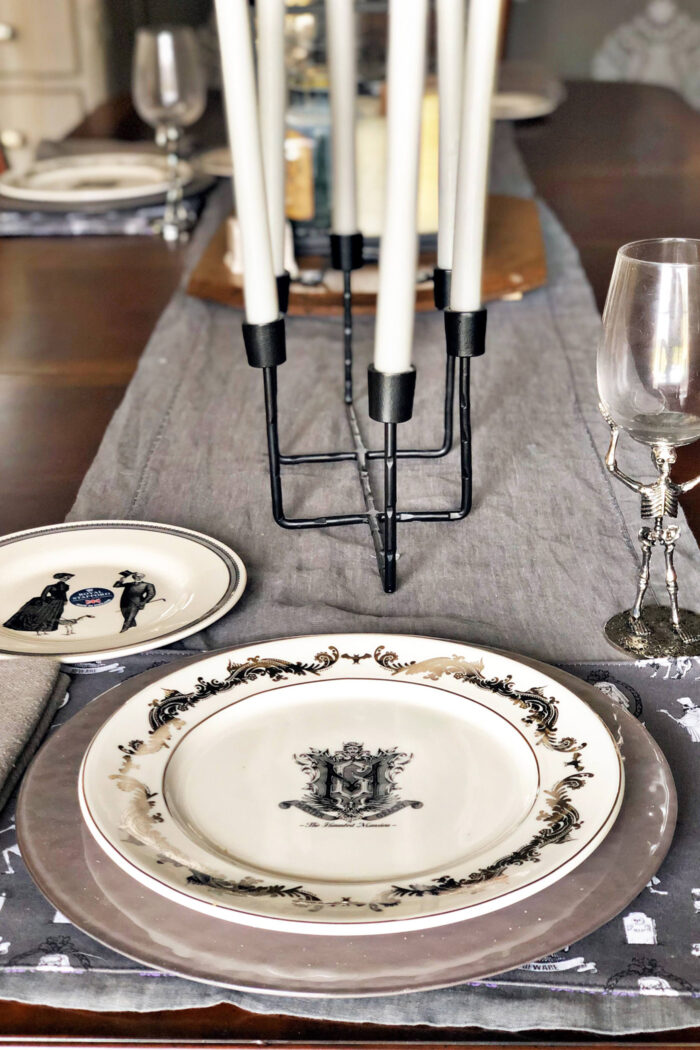 We got the idea one year at the Mall when my twins were preschoolers. A local furniture store had their dining room table set up with skeletons and mummies sitting in the seats. My son was very impressed and asked me every day after that to "go to the store where the monsters are having a meeting."
Ever since then, we've set up our dining room for a "spooky meeting." Now that my kids are gone, we still do it every year. It's one of my favorite traditions. Yes, I know it's a little weird, but as I said, we love it!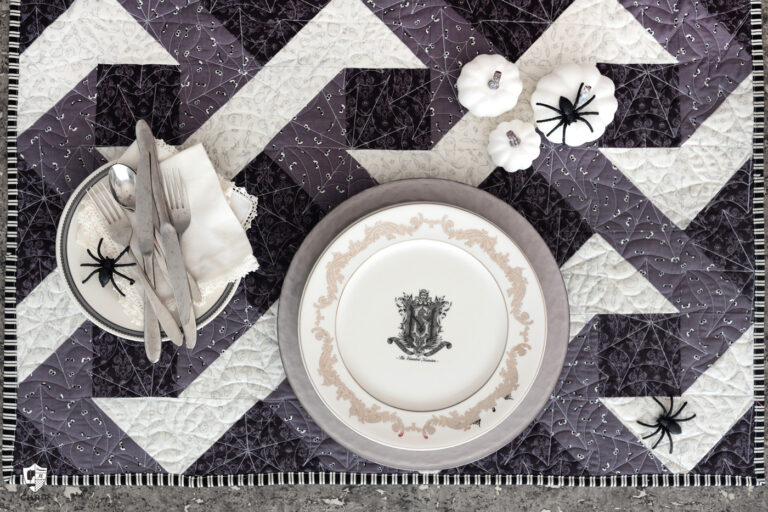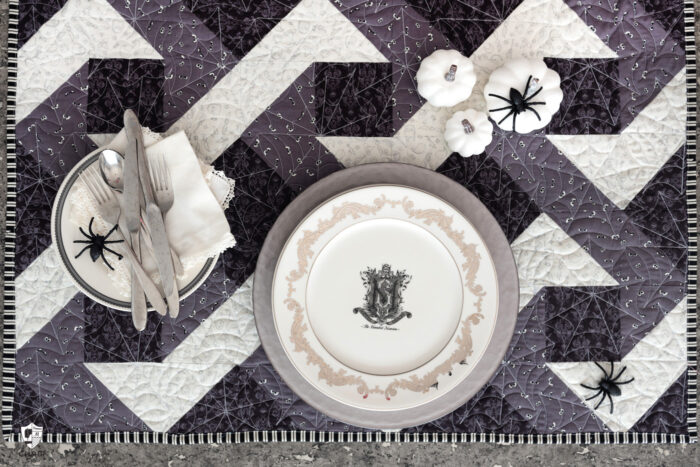 I plan to use this table topper on my dining room table now. I created it in black and gray to match our dining room setup.
Where to Buy the Book
You can find the book in many of your favorite shops and on Amazon.
Book & Prize Giveaway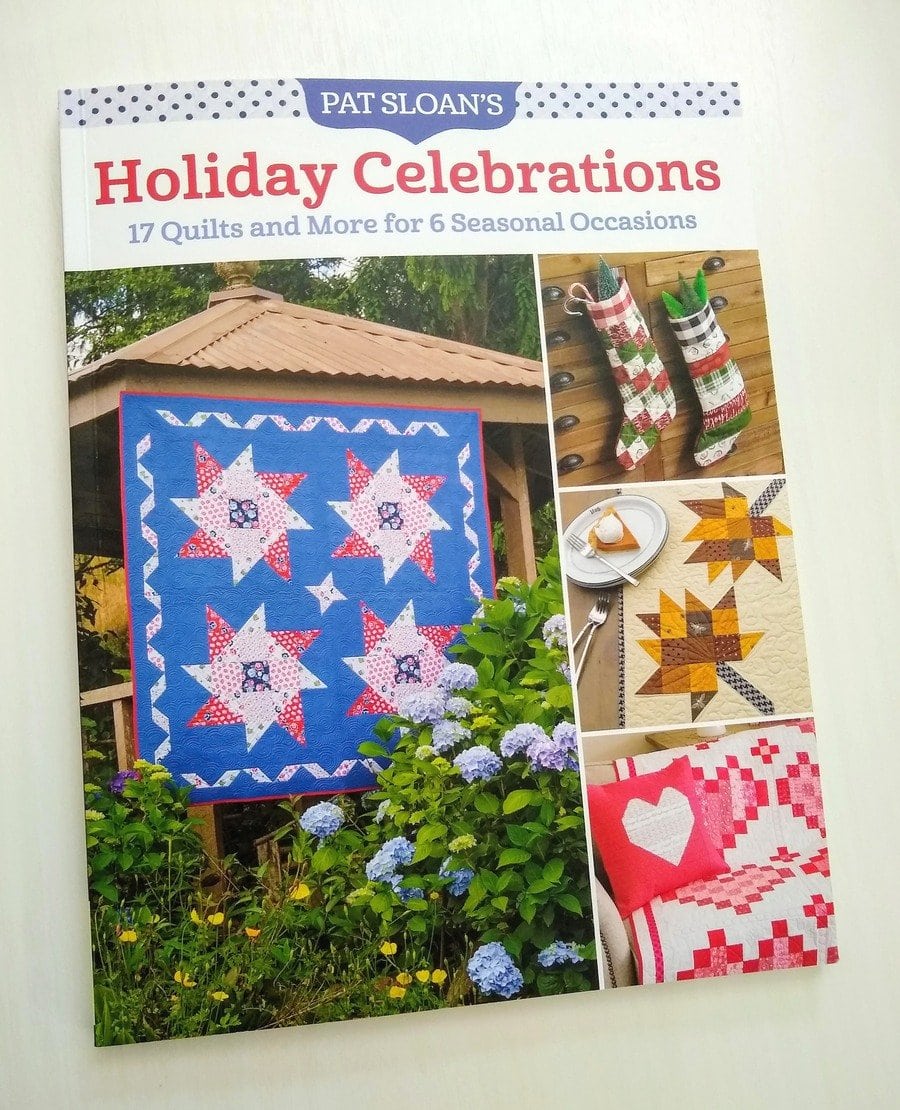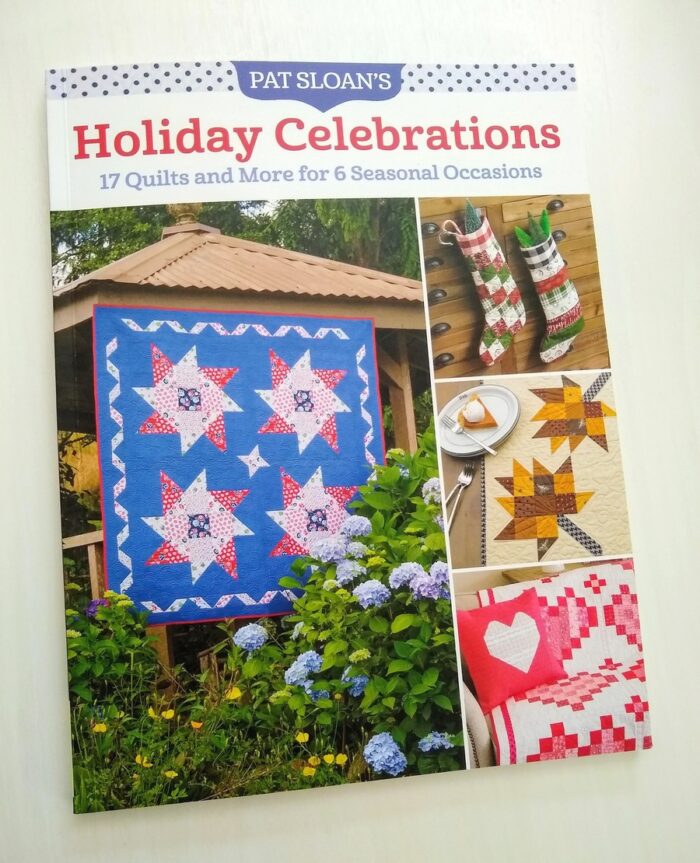 Pat has generously offered to give away a hard copy of the book to one reader. To enter, just let me know what your favorite "offbeat" family Holiday tradition is! (comments are moderated, don't worry if you don't see yours pop up right away, it's in there!)
The Giveaway open until 6/15/21. Non-US residents can win a digital copy of the book.
THE GIVEAWAY IS NOW CLOSED. THE WINNER HAS BEEN NOTIFIED.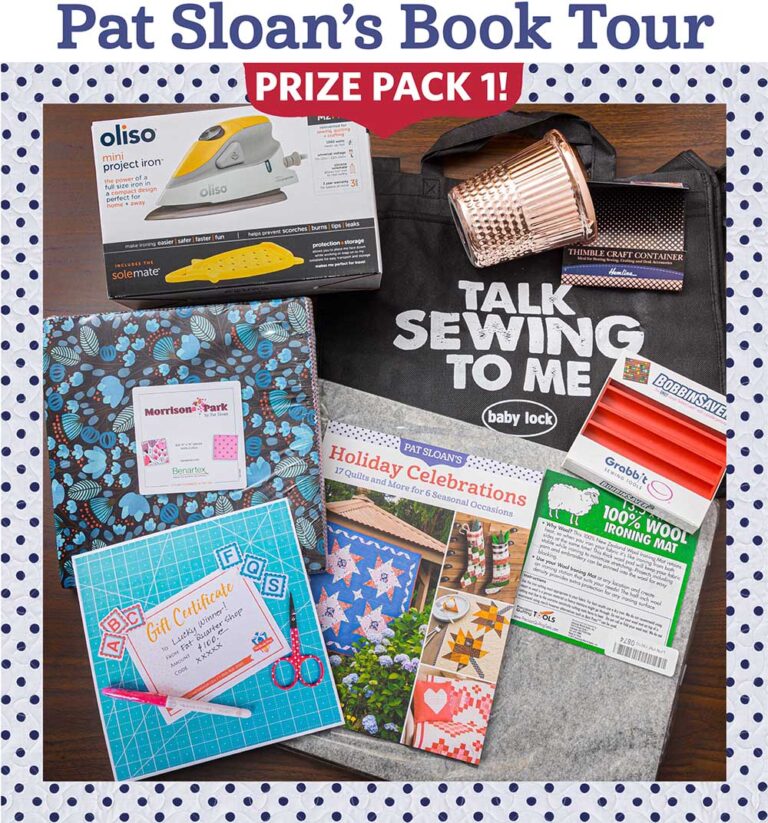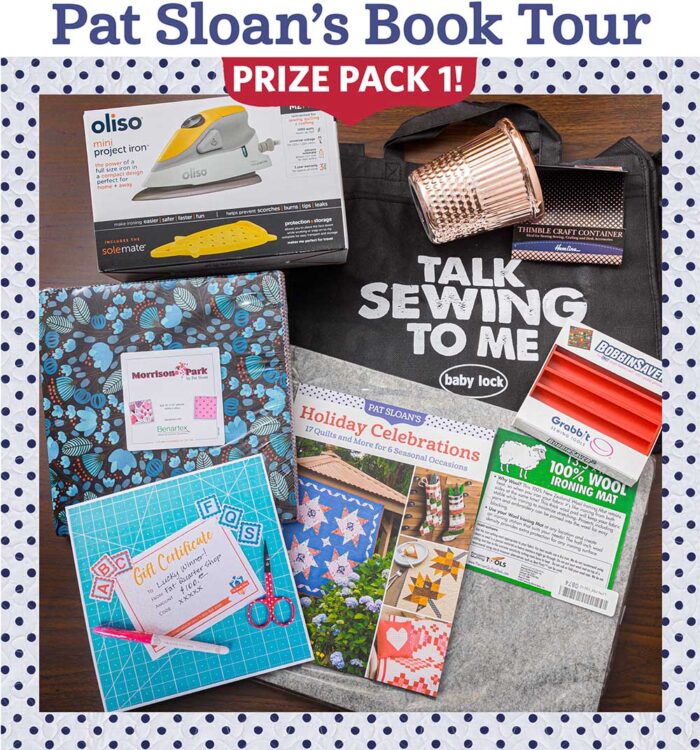 Pat also has a BIG prize pack that she's giving away on her blog. Stop by to find out how to enter.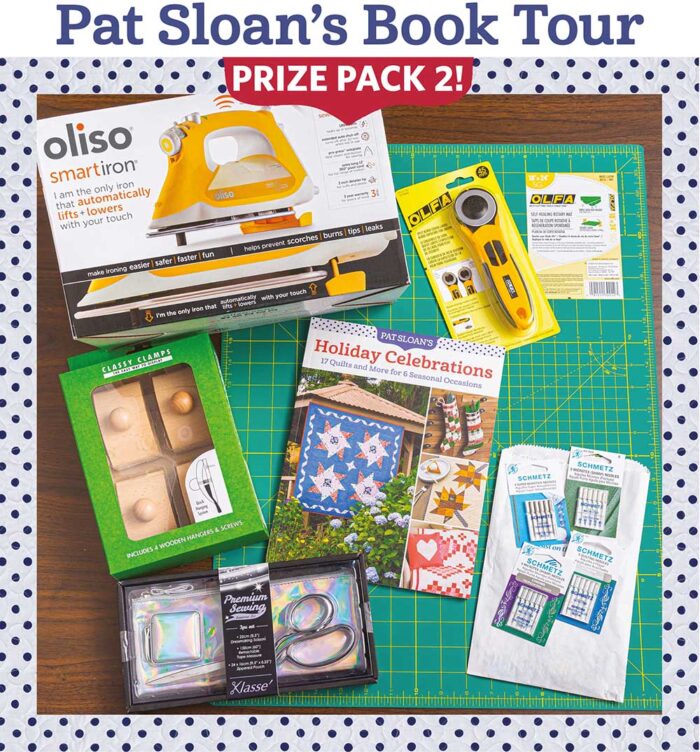 You can also enter on Instagram, just visit Pat's IG page for details.